In the suburbs of Ghaziabad, NCR, a family of 5 were bored of the mundane hues and hotel-style designed rooms that had previously fascinated them. The realization dawned when Abhishek Dey returned home after a long trip and he craved for some color. Their Livspace designer Divya Bhati did precisely that, breathed life into their dull slate with lots of color.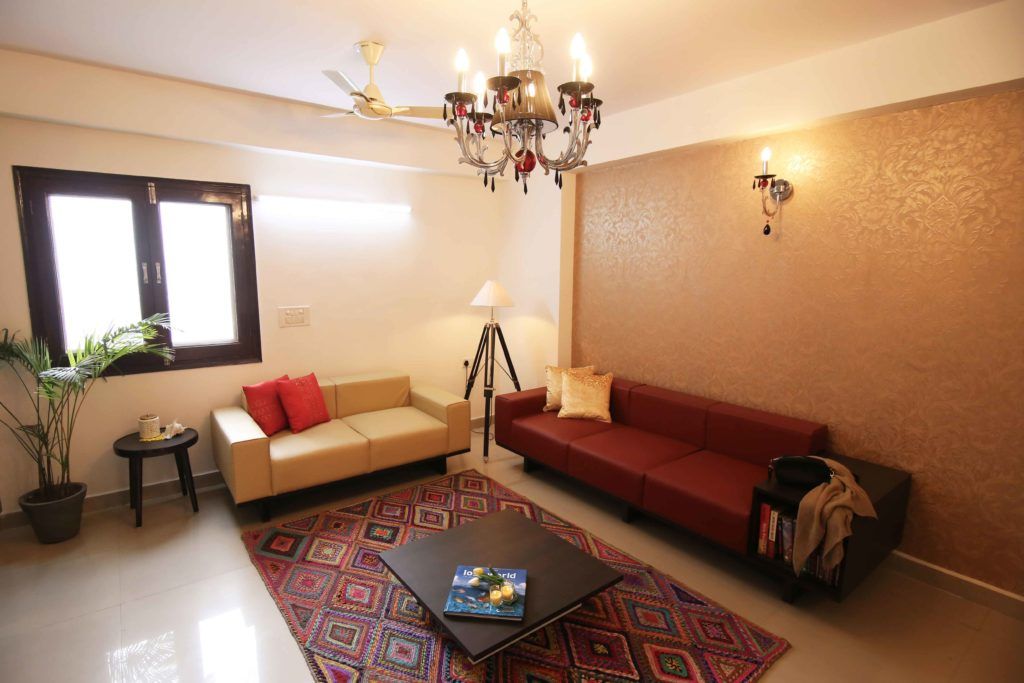 ---
Who livs here: Abhishek Dey, his wife, 13-year-old son and elderly parents
Location: Vaishali, Ghaziabad, NCR
Home type and size: A 3 bedroom apartment spanning 1,635 sq.ft
Design team: Interior designer Divya Bhati with project manager Harmeet Singh and relationship manager Ruchi Sharma
Livspace service: Full home design
Budget: ₹₹₹₹₹
---
When you step into the Dey's home, it feels like Divya Bhati has taken their Bengali roots and punctuated it with pops of color from the arresting, oil installation in their living room. She translated their need for swathing their home in rich, deep colors by incorporating a burgundy couch and offsetting it with beige two-seaters, and gave their walls gold damask stenciled wallpapers. She unfurled a handwoven jute rug with every imaginable color to anchor the space and add energy to the living room.
A visibly happy and satisfied Abhishek talks enthusiastically about his new home. He refers to the transformation that Divya has channeled by ridding their home of the insipidness that it had accumulated over the years. He was especially impressed with Divya's solve of the built-in side table with the leather couch that has now become his mini-library to showcase his treasure trove of books.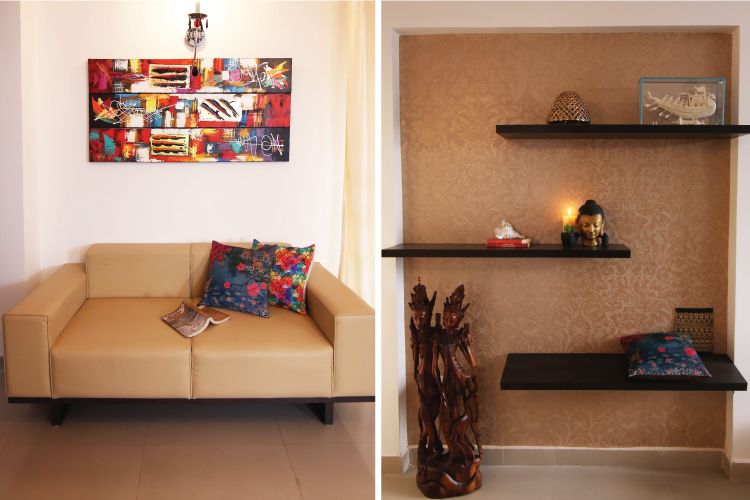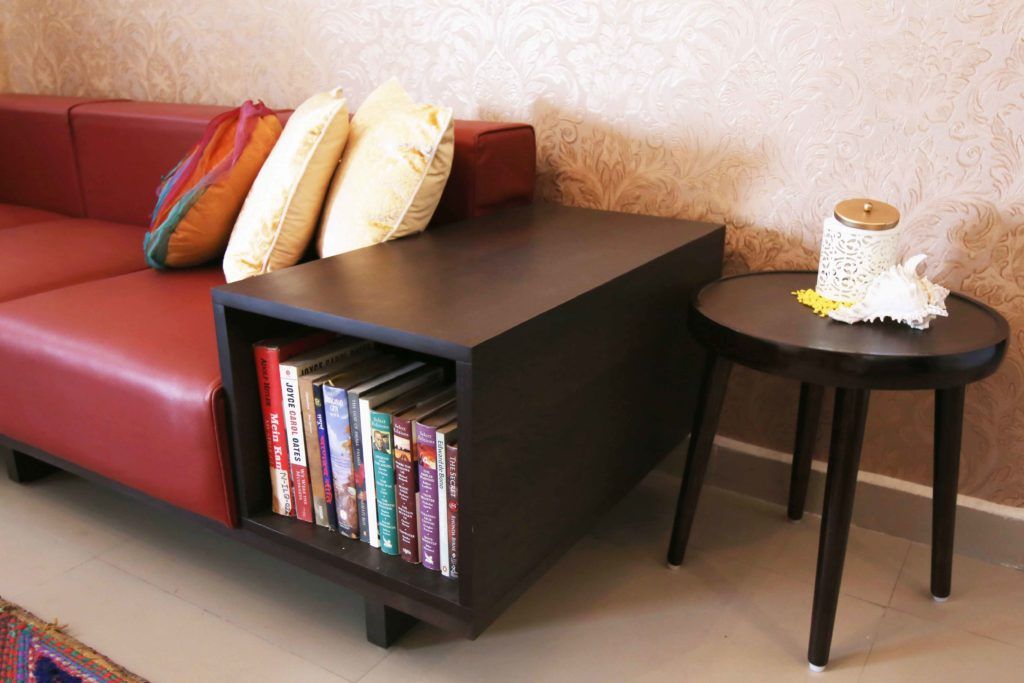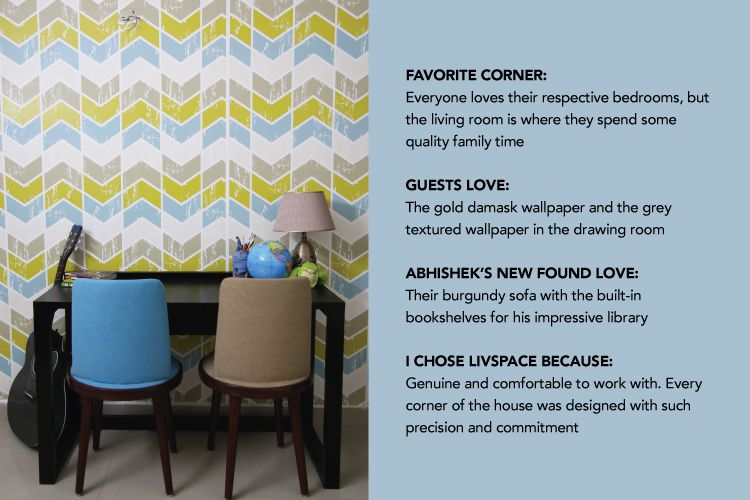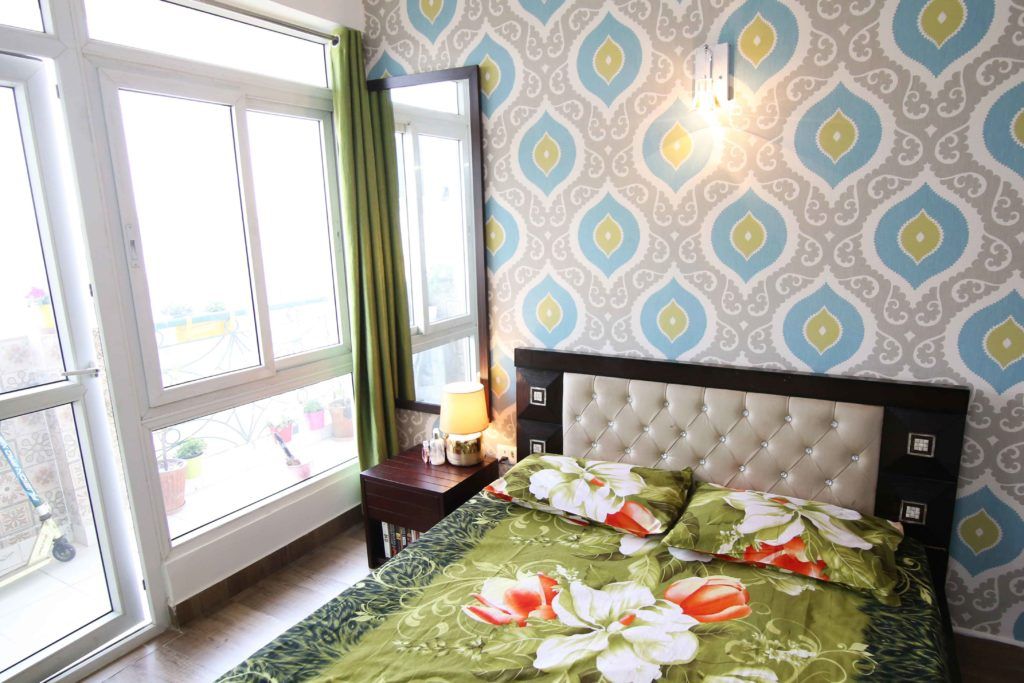 Keeping things gender neutral, Divya gave the youngest member of the family a blue and yellow arrowhead chevron focus wall that made his room a very spirited and fun place to work in. Continuing with the Dey's need to upscale everything with a preppy touch, their master bedroom was dipped in vibrant paisleys, while their need for storage was met by provisions made in their respective rooms.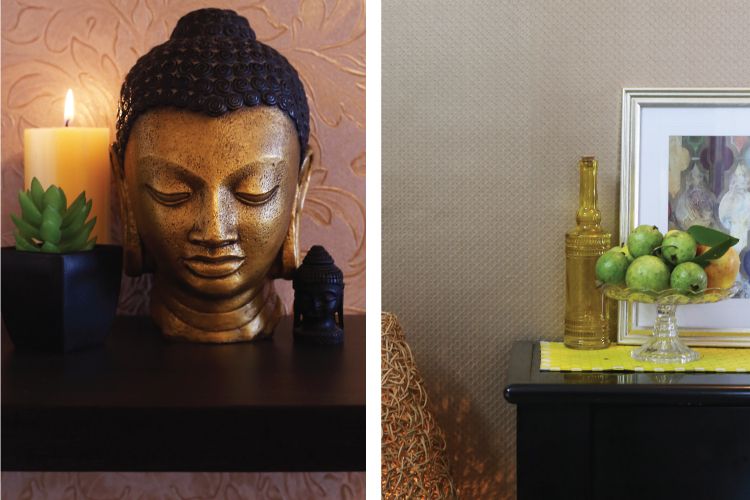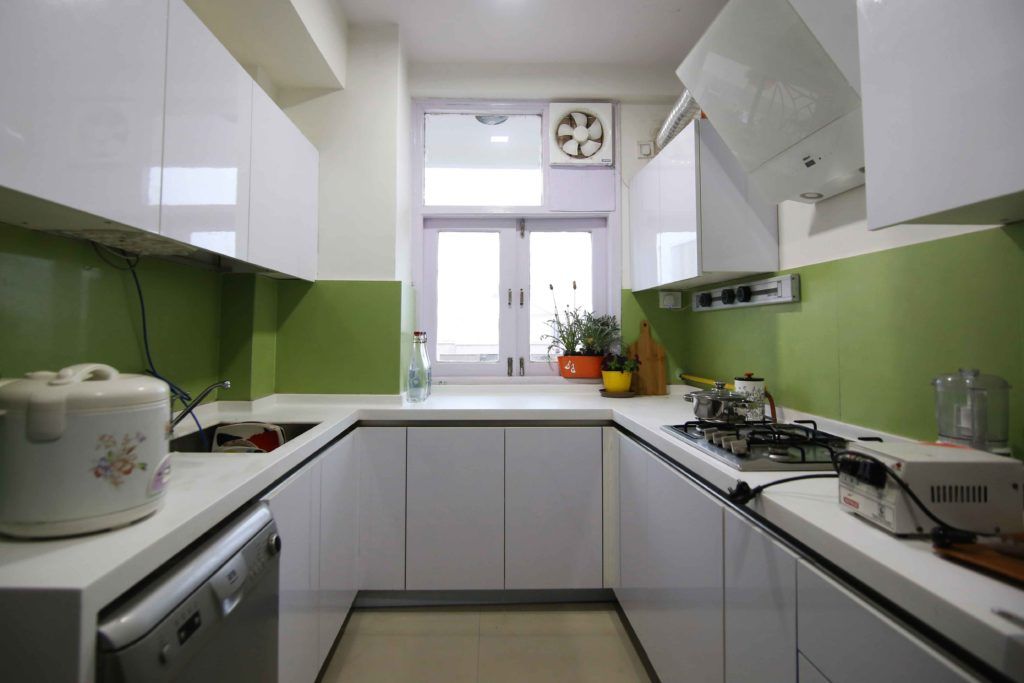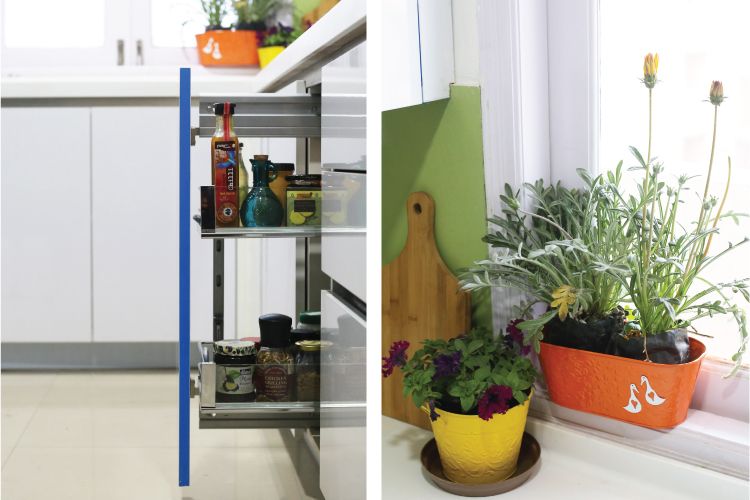 We've left the best for the last, which is Abhishek's mother's experiments with cooking. She laid out mouth-watering mithai, and gave me a taste of her passion for cooking and the tales of a sexagenarian's successful YouTube channel. She loves the gleaming white cabinets and olive green backsplash because now her fortress not only feels new, but larger.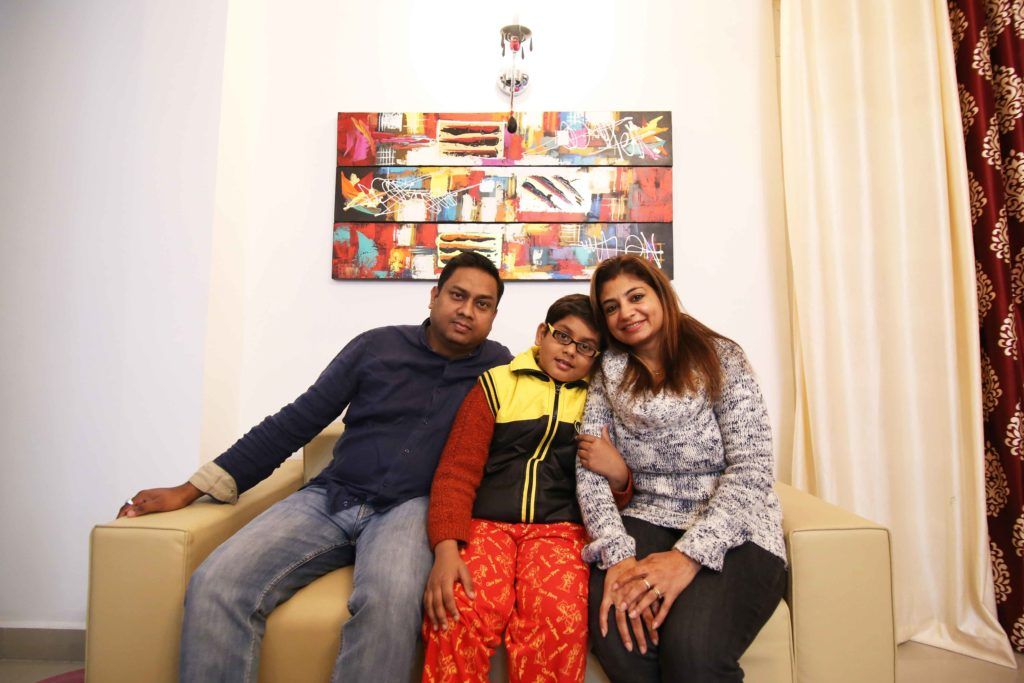 ---
"The Dey's were an absolute pleasure to work with. They were very specific about their requirements – storage and color being on top. To save space, we gave the burgundy sofa an extension for books and knick-knacks, and I think we hit a homerun there! I'm overjoyed that it not only looks contemporary but is extremely practical."

-Divya Bhati, Livspace
---
The Dey's for sure are as colorful as their new home. Every time they have guests over, they're lauded with compliments on how dynamic, yet modern their home feels.