Who says a pink room is only for little girls with tiaras? The myriad shades of pink have so much potential to transform your room, you'll be stunned at the effect. While lighter shades inspire calm, brighter shades like fuschia can get an energetic vibe going. Depending on how you use it and what you pair it with, any room can look simply stunning in pink. Check out some looks we've curated just for you!
Soothing Pinks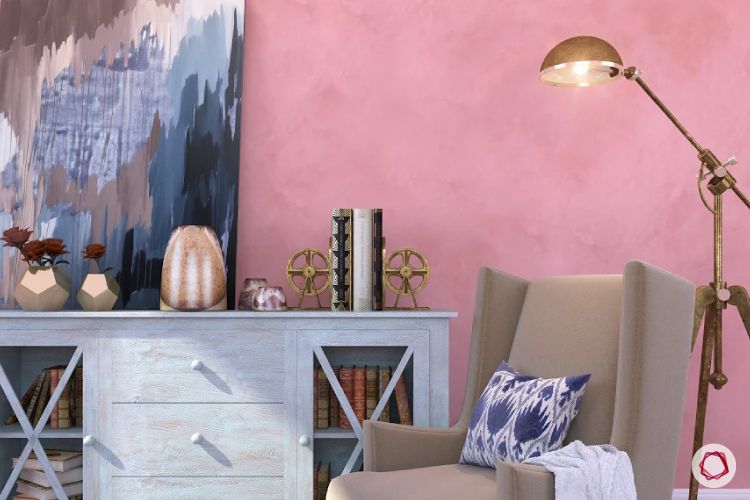 Paired with blues and beiges, a pretty pink makes this room look like a thinker's or artist's paradise. You can also select gold-toned accessories to embellish the room and get just the right amount of glam.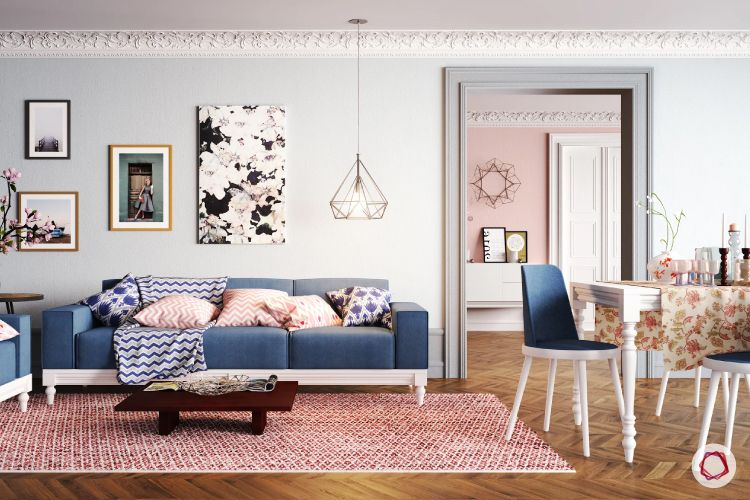 Pair blue and white shades with lighter shades of pink for a calm and serene energy. Sink into the soft and cosy cushions and let your toes curl up on the plush carpet at the end of the day to unwind.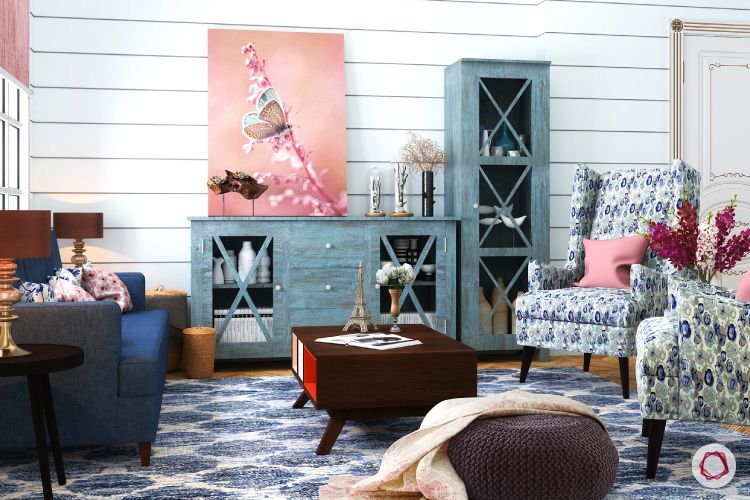 If pink on your walls and floor are too much to commit to, try adding pink accessories like cushions, paintings and a throw for starters. When combined with distressed furniture and fun prints, the overall effect can be quite magical.
A Bold Touch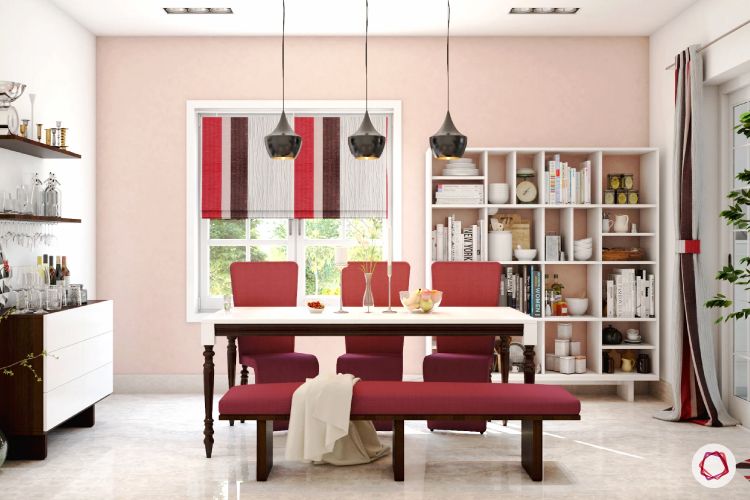 Now, this is commitment! Choose salmon pink for your walls and a deeper shade for the upholstery, which can completely perk up your dining space. While this room is filled with objects, pink tones down the effect to make it look less cluttered.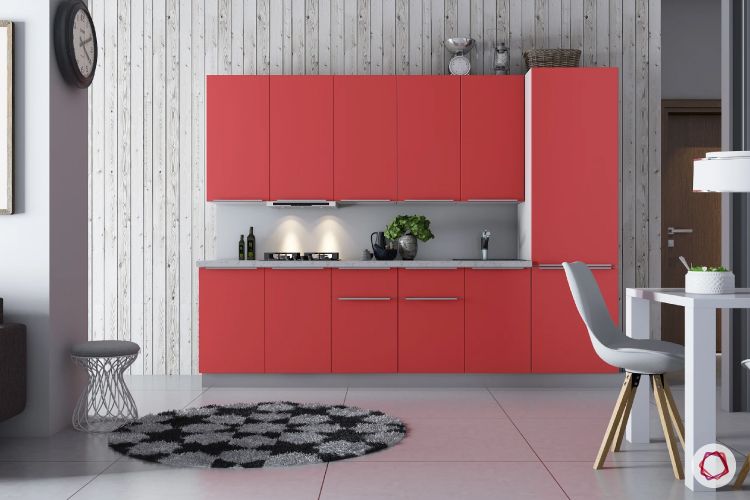 This is one of our favourite combinations – grey and pink. This peach-pink shade, though not commonly used in kitchens, has the ability to pop and make your kitchen an interesting and lively space. Care to give this a go?
Subtle Look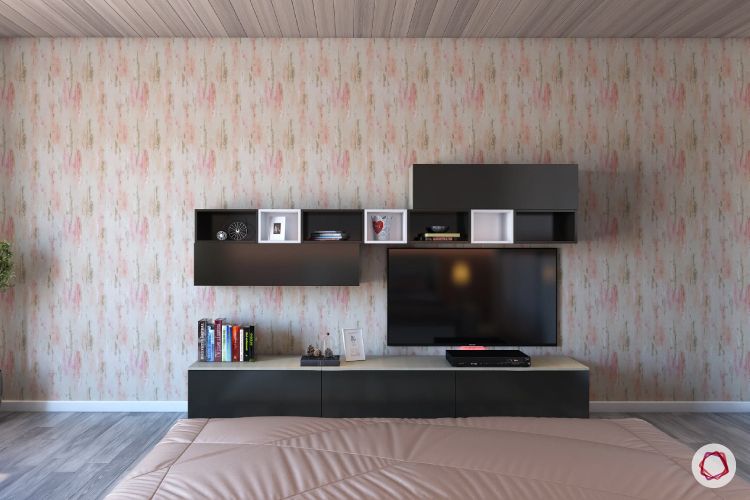 You're bound to prefer baby pink for rooms where you rest. This entertainment unit in dark wood is offset by a pretty muted wallpaper. It keeps the atmosphere relaxed while you unwind for the day.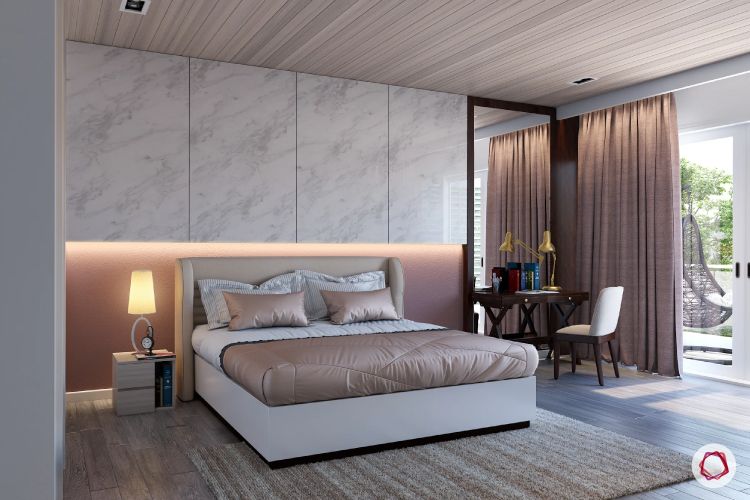 This heavily restrained pink with beige undertones make for a very plush setting. It looks like a hotel room while providing the comfort of home. Keep it simple with a muted carpet, curtains and diffused lighting options.
Tone on Tone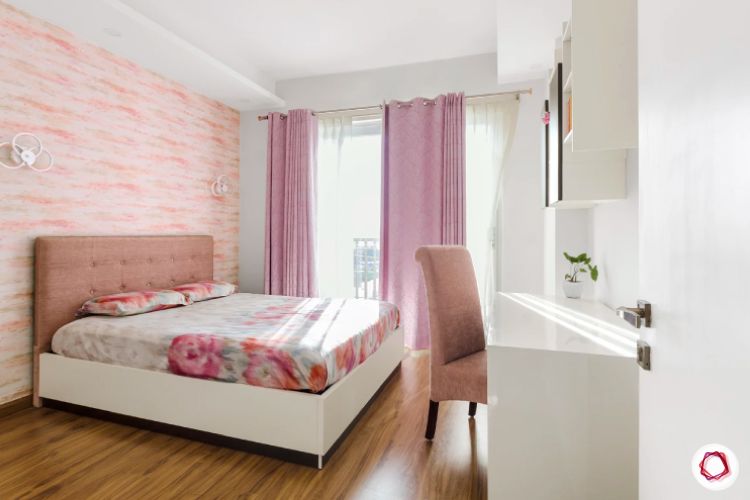 Employing various shades of pink, we love how this bedroom has been tastefully paired with white. The wallpaper, curtains, chair, headboard and bed linens all merge to form one beautiful, airy and light space.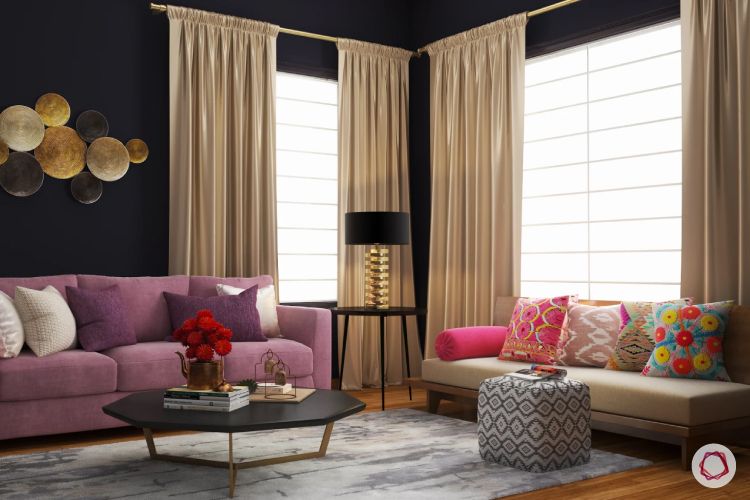 The lilac sofa and purple wall are so perfectly in sync with each other in this modern living room. Introduce pink cushions and beige curtains to add a fun element to this statement room!
Simple Furnishings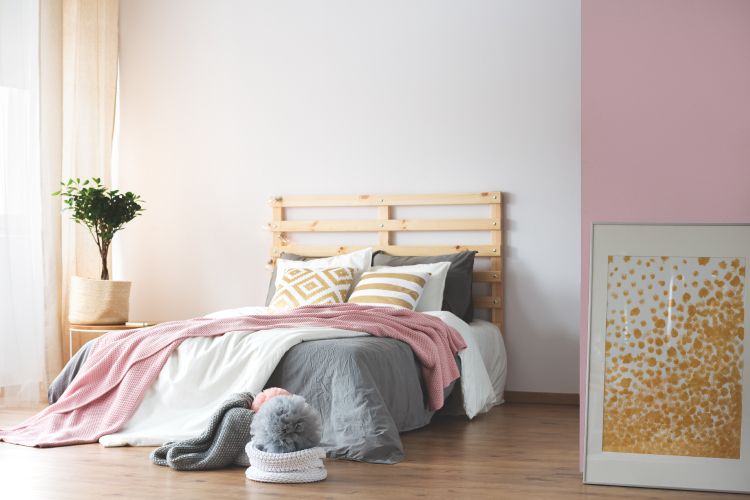 Pink, grey, white and beige come out to play in this sunlit bedroom. This room has an easy-going and relaxed vibe to it that fits the lifestyle of the busy and outgoing individuals.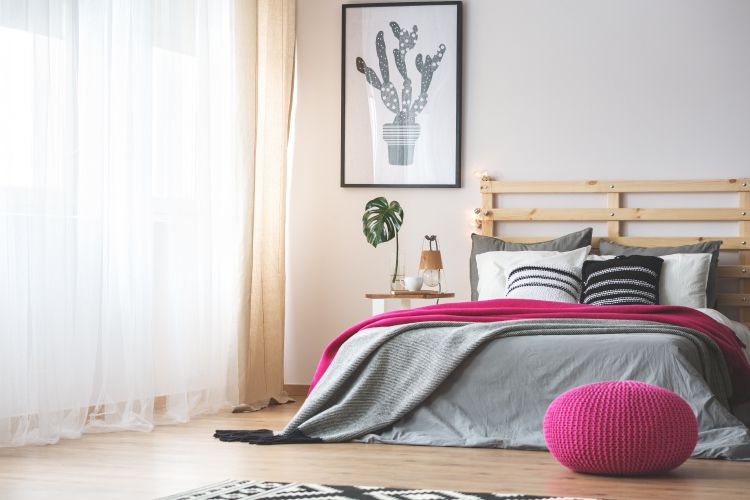 If you like a pop of colour in an otherwise neutral room, check out this bedroom! The pouf in magenta and the fleece blanket in hot pink are the elements of fun in this calm space. This style is easy to emulate with just a few adjustments.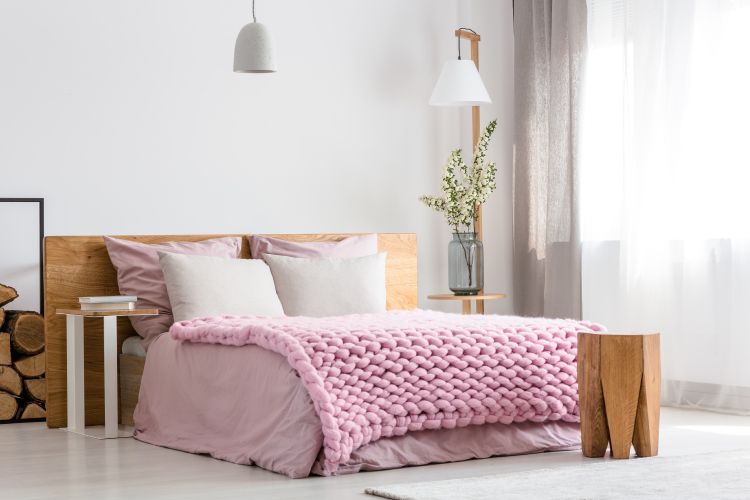 Who'd have thought that wooden tones would blend so well with blush-coloured linen! Keep the space minimally furnished and you'll be left with a room that's sophisticated.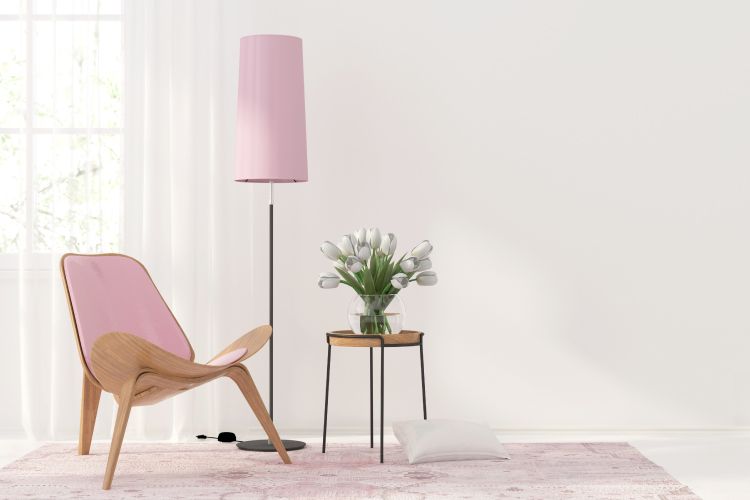 Pink can get girly and mushy in no time if you don't watch it. Simple clean lines, sophisticated fabrics and a splash of green can make your reading nook look inviting.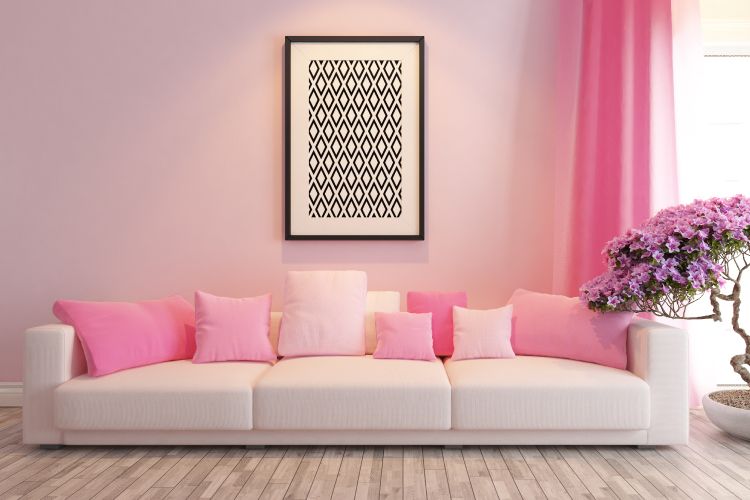 We're currently crushing on this pink look! A design which enables myriad shades of pink to co-exist while establishing a smart and sophisticated living zone is a great one.
Take a look at this simple study zone, minimalistic in form but rich in feel. Simply change the upholstery of the chair and pair it with a zebra printed rug for that stunning look.
Hope this selection has left you inspired to add some elements of pink in your rooms as well! If grey room designs are more up your alley, check this out! Let us know what look your liked best!
— editor@livspace.com