POP is the way to go to instantly transform a space and add more dimensions without having to splurge. POP refers to Plaster of Paris, a quick-setting plaster that comes as a powder but solidifies when mixed with water. These designs for living room plans can add a touch of pizzazz to the space while also serving practical purposes like concealed wiring. Here are some POP designs for living room renovations that are bound to spark some inspiration:
POP Designs for Living Room #1: False Ceilings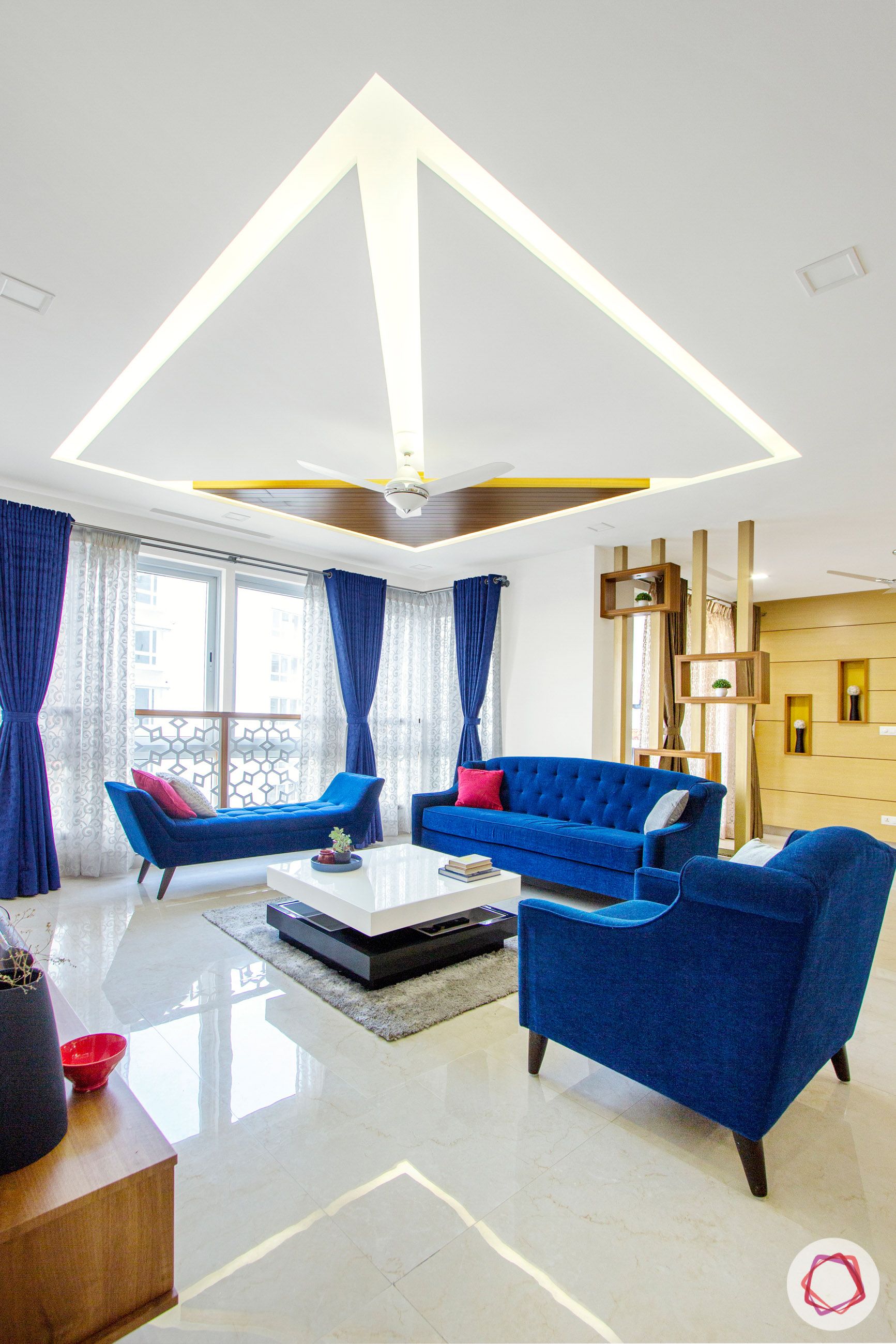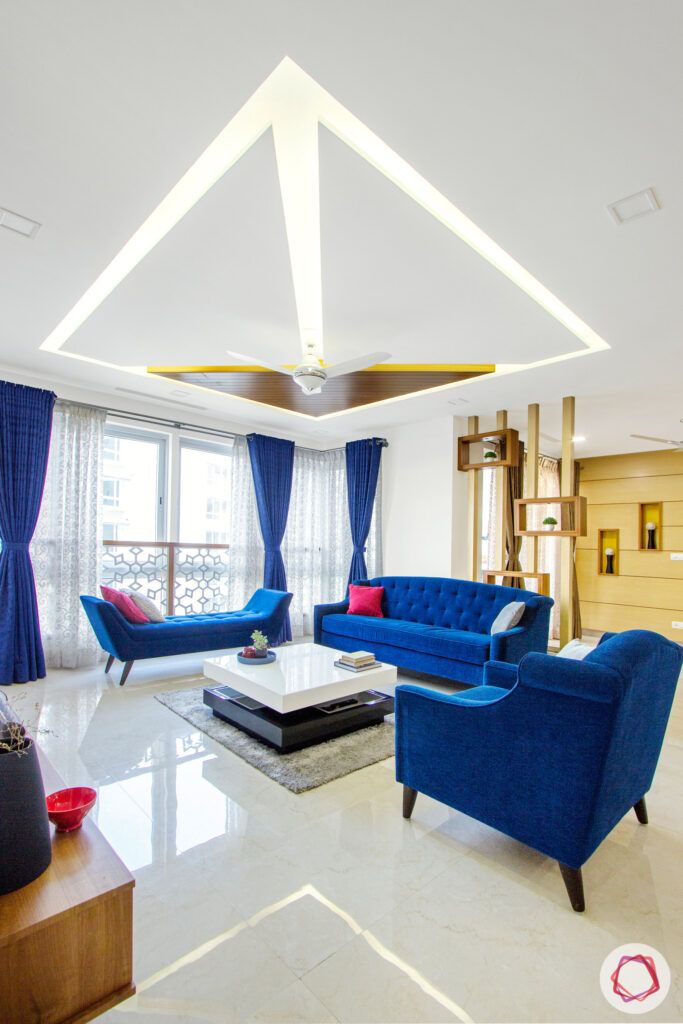 Using POP to construct a false ceiling fulfils aesthetic and practical purposes to no end. POP is easily sculpted into the shape of your choice and can be layered to provide 3-dimensional attachments that draw the eyes upwards, elongating the space. A clever way to install a false ceiling is to build it into a corner of the ceiling or use the material to make 'fake' rafters. You could also choose to layer POP in the centre of the room for a grand flourish.
POP Designs for Living Room #2: Wall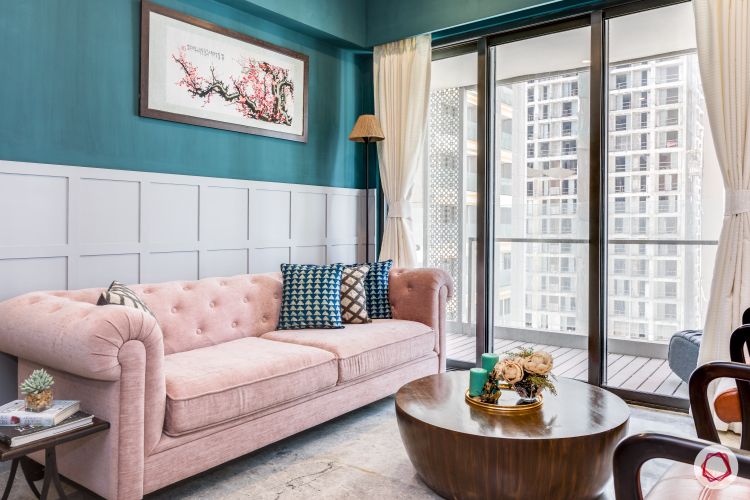 Next in line is using POP to deck up living room walls. This is particularly useful if you want to install an accent piece that's permanent but you don't want to go down the usual route of wallpaper or wall paint. Use POP to create 3-dimensional additions to a wall in its entirety. Subsequently, use it to sculpt an alcove to display trinkets. A novel idea is to use POP to add panelling to the wall. Either way, you could up the ante by installing hidden or spotlighting to make the whole affair a lot more ambitious.

POP Designs for Living Room #3: Ceiling-to-Wall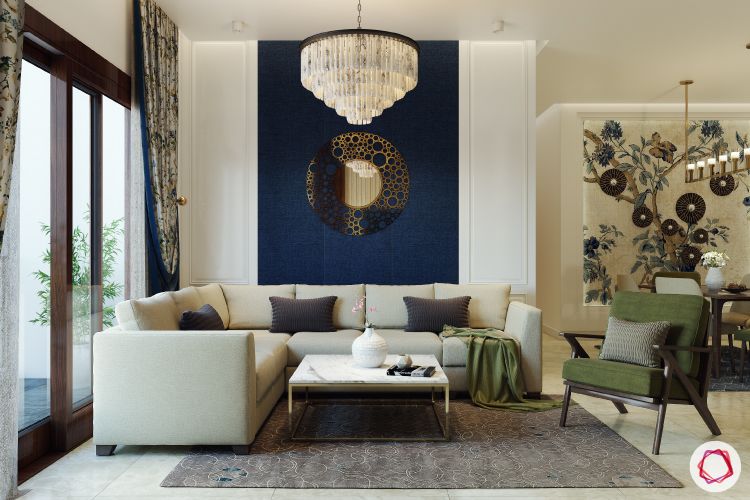 For an interesting use of POP for both the ceiling and a chosen wall, consider connecting the two. Besides introducing an element of interest that is out of the ordinary, an arch or a shape leading down, can make the space seem bigger than it is as well as . This idea can also be used to practical ends– in the formation of a media console, display wall or a base for hanging lights. It's also a great way to break up the space visually and use hidden lighting to add to the ambience.
POP Designs for Living Room #4: Media Consoles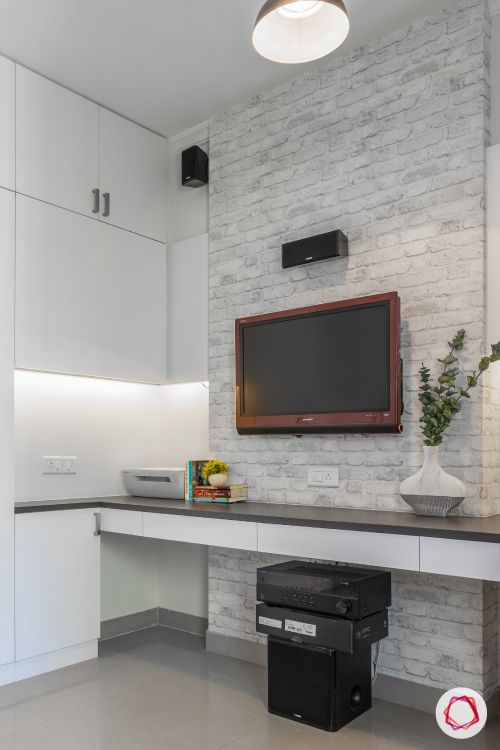 POP is a versatile material that can be added on as an afterthought, almost. This makes it ideal for covering up unsightly wires that may arise from a wall-mounted TV. Use a POP panel to block off the cables from view while also allowing them to be reached in case of technical difficulty. To create a dramatic, home-theatre style environment, consider installing blue or red LED lighting behind the panel.
POP is easy to source and a versatile material. It can be used to upgrade living rooms or craft one from scratch with a touch of luxe. POP designs for living room tend to change the proportions of a room. Therefore, ensure you choose your design and colours wisely!
If you enjoyed reading this article, check out 3 POP Designs For Ceilings at Home.
Send in your comments and suggestions.