We're open and you're invited!
Announcing four flagship Livspace Design Centers in Delhi, Gurgaon, Mumbai and Bengaluru.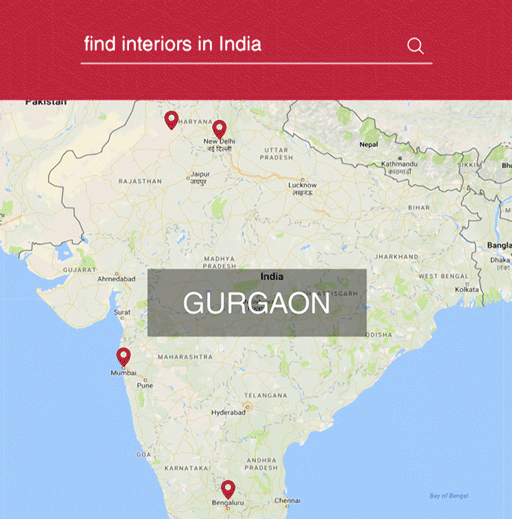 Fifteen thousand people. Yes, that's right. Over the course of our business lifetime, we've met over fifteen thousand customers, who hail from different cities, espouse varied cultures, and have diverse ideas of what their beautiful home should be. But they were all unanimously struggling with the same problems: how to visualise interiors for their home and how to touch, feel what they're buying before they sign the dotted line.
Relax! We've been listening.
In 2015, what started as a humble experiment in our headquarters, Bengaluru, has now grown to become the next revolutionary idea, transforming the way India approaches home design. Months of intel, research and trend analysis have been translated into a unique home-in-store experience that we call the Livspace Design Center. Coupled with cutting-edge virtual reality (VR) walk-throughs that mimic the interiors of your apartment, visualising your dream home is now a walk in the park.
What's a Design Center you ask?
Simply stroll through our Design Center to slip into the Livspace way of life. Run your fingers through our flawless finishes, sink into our plush sofas, test our majestic beds and realise the beauty of ergonomic design through our modular range. Get up close and personal with your future Livspace home, and it's all possible in a location near you.
Liv it, even before you buy it
With the home-in-store wisdom at the core of our design philosophy, our Design Center experience comes full circle with expert designers who will walk you through the curated tactile spaces and personalise every storage unit, wall design, flooring, lighting, lounging and sleeping options to suit your lifestyle and individual taste.
Don't like blue? No problem, choose from a host of myriad options from our selection zones. Don't like glossy finishes? Pick, after you touch and feel our matte range. Don't like the idea of tiled floors? Choose wood finishes after you inspect the shade, hue and wood grains from our flooring range. With our exhaustive selection libraries placed within the store, we've literally made it that much easier to purchase your own #Livspacehome.
The power of VR
Since technology powers everything that we do at Livspace, incorporating the immersive virtual reality (VR) experience was only natural. Imagine if you could get a feel of your apartment's interiors even before its up? Simply strap on a VR headset and you're transported. That's the kind of power we're talking about. Something that's so very personal and real all at once.
But why imagine when you can experience? If are you a homeowner, looking to create comfortable interiors that are chic and trendy, simply walk into one of our Design Centers for some interiors' therapy. We promise to take care of the rest.