How many times have you had nightmares about your favourite centre table not fitting in your living room? Or your bedroom lights being too harsh for a good night's sleep? These are nothing but very common interior design mistakes that everyone can make. But with Livspace it is easier to avoid and solve these mistakes. Our designers have listed out some of these with fixes for you.
Here, we're sharing the most common interior design mistakes made by mankind and ways to avoid them.
Common interior design mistake #1: Lighting that's too harsh or dim
A very common design mistake that most people are likely to make, is to either install unnecessary lighting or to make a room unforgivingly dull. For instance, a bedroom with super bright chandeliers and spotlights is absolutely unflattering. Alternately, a kitchen with very dim lighting will just not work!
The design fix: Layered lighting is the way to go. Brighten up the kitchen with warm yellow task lights, while a large chandelier works best in the living room. Cove lights can help complement the look. Learn more here: 5 Lighting Options for Great Ambience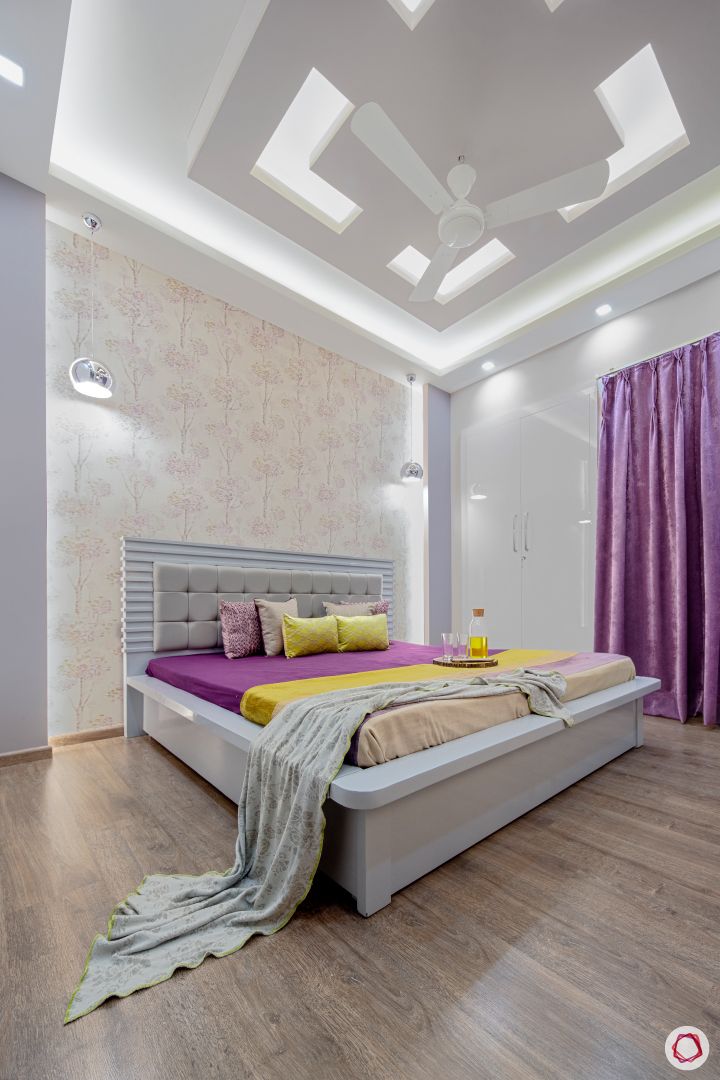 Common interior design mistake #2: Choosing disproportionate furniture/decor
More often than not, we end up making our homes look utterly uniform and that can easily pass off as boring. Scale and proportion go hand in hand and they have the potential to make or break the interiors of your home. If everything is too small or too big, you run the chance of turning the room into a complete disaster.
The design fix: Fill your home with furniture and decor pieces in varied scales and proportion. For instance, try not matching the height of your coffee table with that of the seating around it. Using differently shaped and sized pieces will add dimension.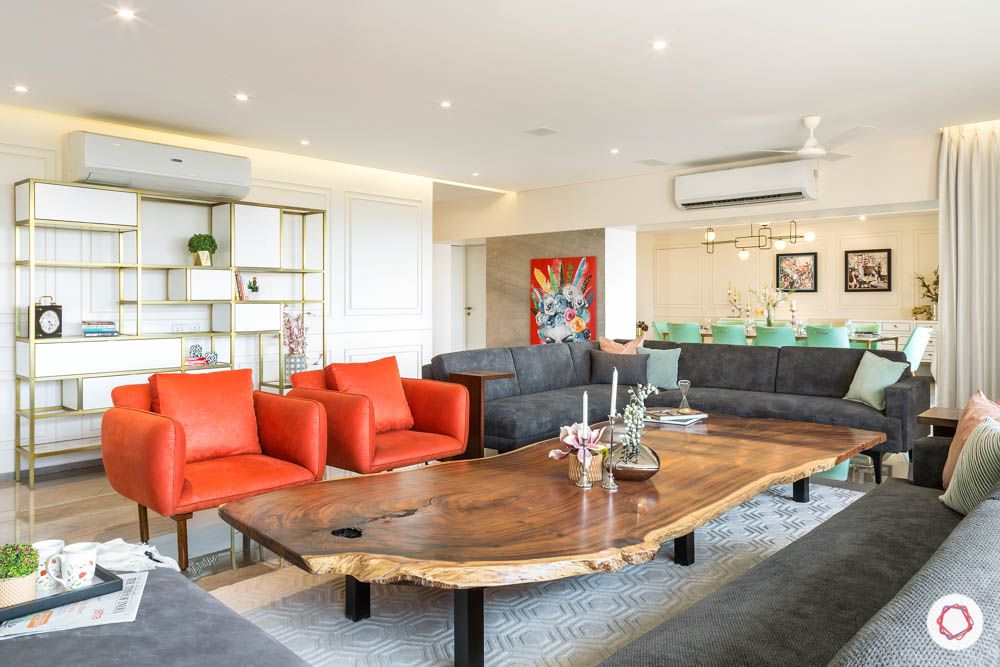 Common interior design mistake #3: Bulky & cluttered design
Black is to confined spaces, like salt is to coffee! Using black in abundance in small rooms makes the room look cramped and unappealing. Black or any other dark hue visually shrinks the area and bulky furniture in black or black walls are the worst options when you're designing a home that has limited space.
The design fix: Opt for light colors and lighter fabric and upholstery when it comes confined spaces. Opt for sofas and curtains in light fabric and keep the rest of the look neutral with beiges, whites and pale hues. Want to see how we did this for our homeowners? Check this: Street Artist Adds a Fun Touch to This High-ceiling Home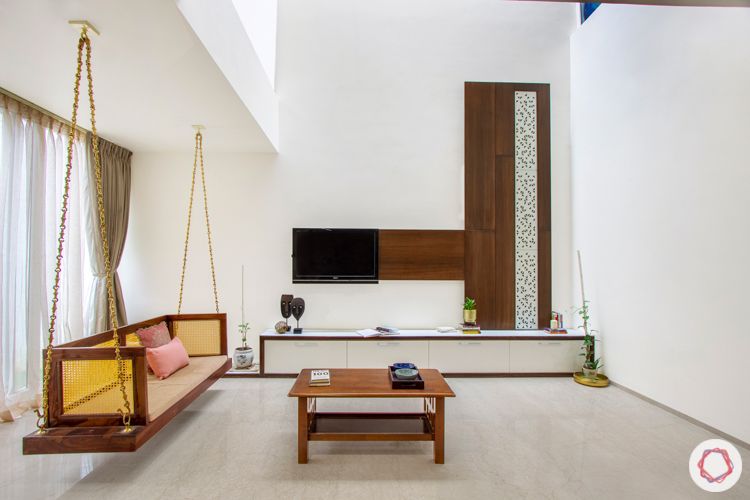 Common interior design mistake #4: Accessories gone wrong
Rugs play an essential role in dressing up, not just the floors but the entire look and feel of a home. Rugs have the potential to add warmth and character to the interiors. Although, it's quite easy to choose the wrong rug size and kill the entire aesthetic of a room. There are some rules that apply when playing the rug card. Go here for our Rug Size Guide.
No one ever appreciates an overdose of cushions on a sofa or on the bed. Sofas are meant to provide comfortable seating to you and your guests. Overloading them with cushions is just going to be counterproductive with the cushions eating more space than your derriere. .
The design fix: Never go for floating rugs, the kind which just lies in the center of everything. While placing rugs in the living room, either the front legs of the sofas should touch the rug or the entire area should be covered by the rug. In the dining room, make sure you leave enough space to pull out chairs without any hindrance.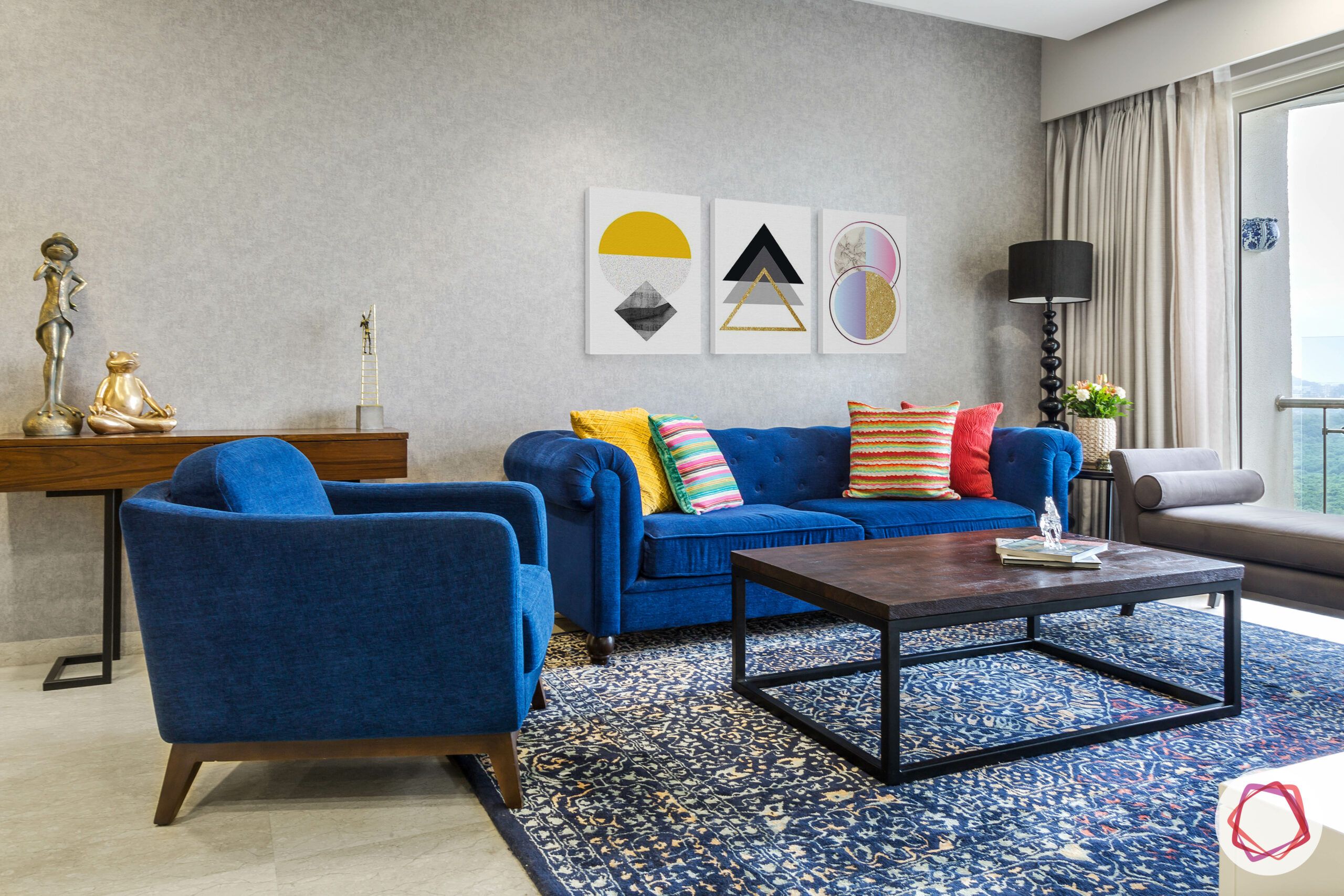 Common interior design mistake #5: Playing too matchy
Gone are the days when matching every little thing in your home was stylish! Now, homes that have rooms with overly matching accessories, make people cringe. Just imagine a room with green walls, green drapes, green bed sheet and to top it all, green plants and accessories, wouldn't we just die of a green overdose?
The design fix: The trick is to break the monotony with diverse colors and textures, while being sure not to go overboard with it. For instance, it's a good rule of thumb to have one accent wall that is painted in green, and keeping the rest of the theme neutral — think brown drapes, beige accents and so on.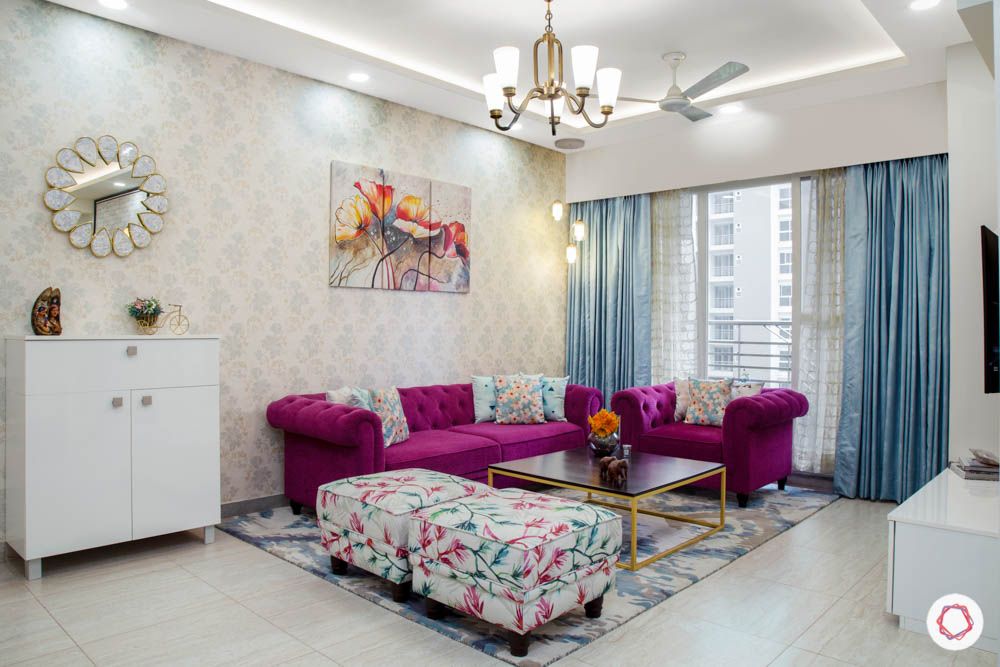 Keep these simple tips in mind to become a design genie and make your home look like a million bucks!
Want to know about the various mistakes you can make while designing bathrooms? Check this out: 8 Common Blunders in Bathroom Design.
Send in your comments and suggestions.