Your home is your haven which you design with utmost love and care. Not only should a small modern house design look beautiful but it should also be spacious. But when you look at your home, does it look small? If your answer is yes, then it could be because of these common design errors. So, what are these design mistakes and how to fix them?
Read on to know how to identify these design mistakes and how to fix them.
Small Modern House Design Mistake #1: Using Bulky Furniture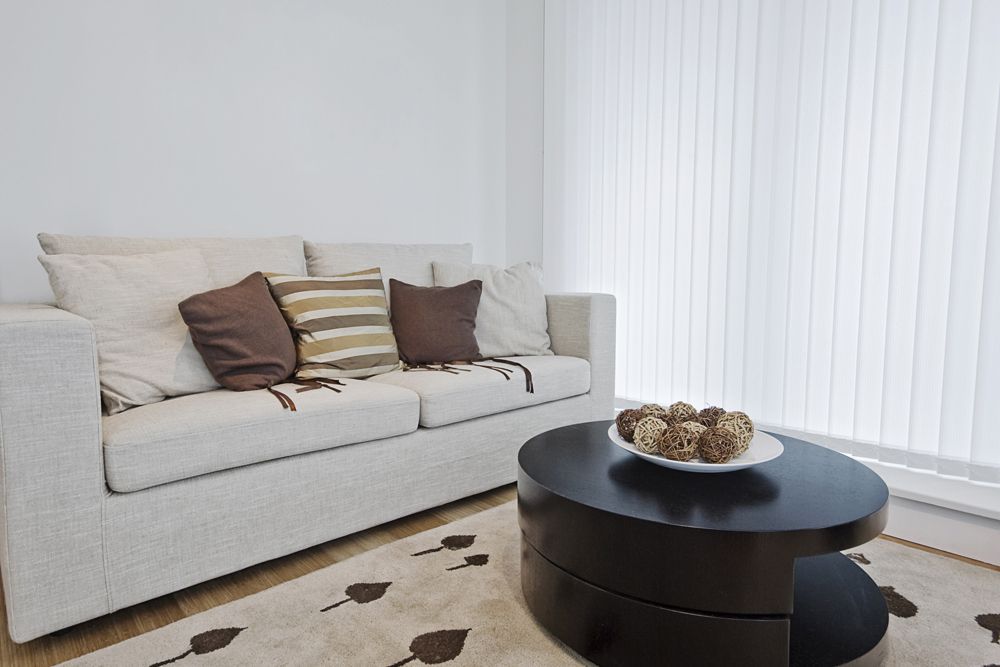 In India, most people tend to use refurbished furniture that has been passed down through the generations. But the problem with such furniture is that it is usually large and bulky. When your home is already compact, big furniture can make it look even smaller.
How to fix it?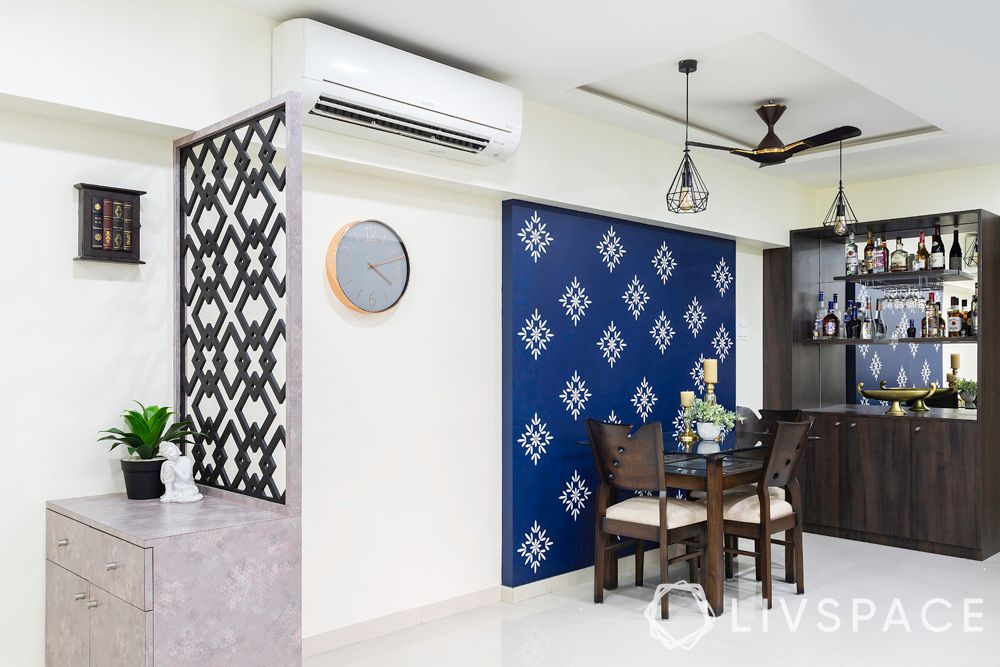 Use sleek furniture. Slim and customised furniture can transform a small house design. Also, make sure that all the furniture in a room is linear, with no edges protruding out. This makes the space look bigger.
Small House Design Mistake #2: Not Enough Light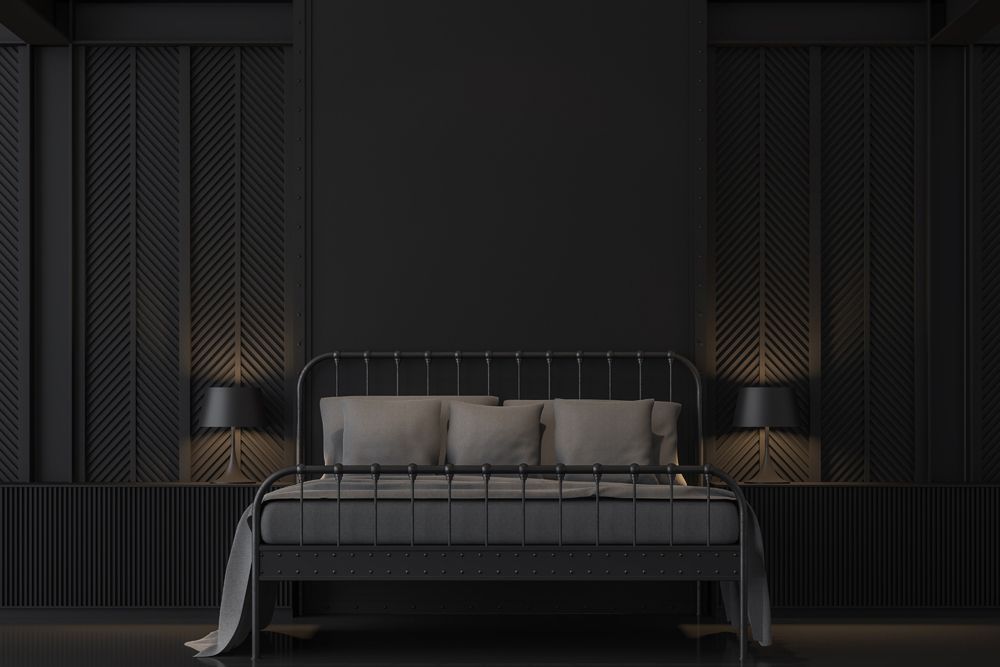 Black makes you look thin, which is great but not when it comes to spaces. Dark spaces look smaller than they actually are. Most people make the mistake of not having enough light in their room. Now if you have a large window, you're one of the lucky ones and you won't face this issue! But what if your room has no window?
How to fix it?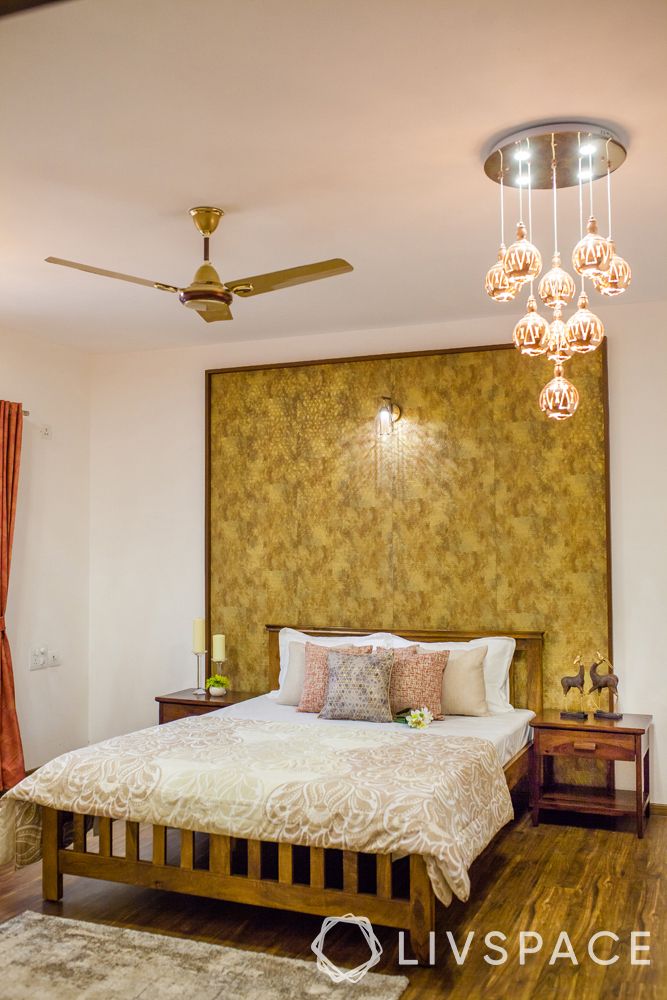 Natural light is always the first preference. But when there is no natural light in your small house, you can make do with artificial lighting. Pendant lights, ceiling lights, table lamps, fairy lights — the world is your oyster when it comes to home lighting options!
Small Modern House Design Mistake #3: Too Many Colours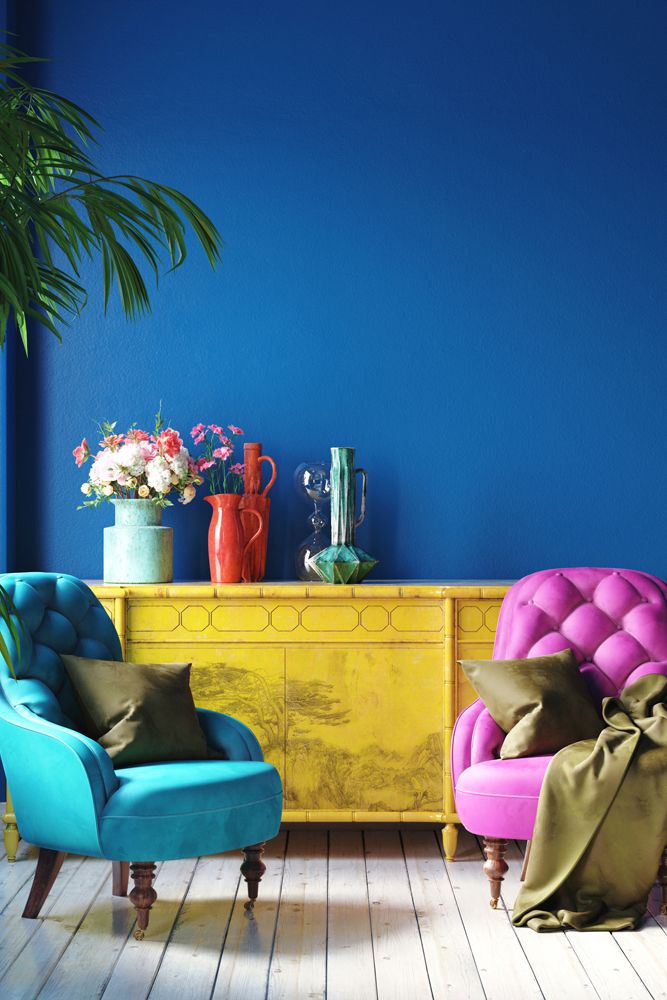 Indians have a self-confessed love for bright and vibrant colours. But in the case of a small modern house design, too many colours can make your space look tiny and cramped.
How to fix it?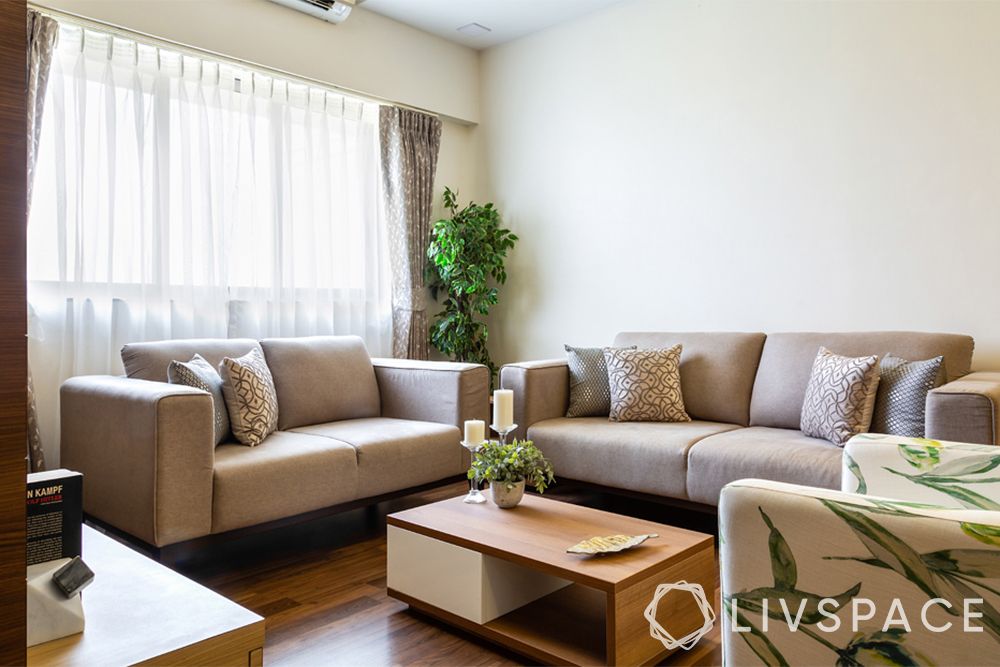 When you are getting your interiors done, opt for white or neutral shades like beige and grey. This does not mean that you must say no to colours! Add an accent wall or an accent decor element in a vibrant colour to add some pizzazz to your space!
Small House Design Mistake #4: Using Matte-finished Furniture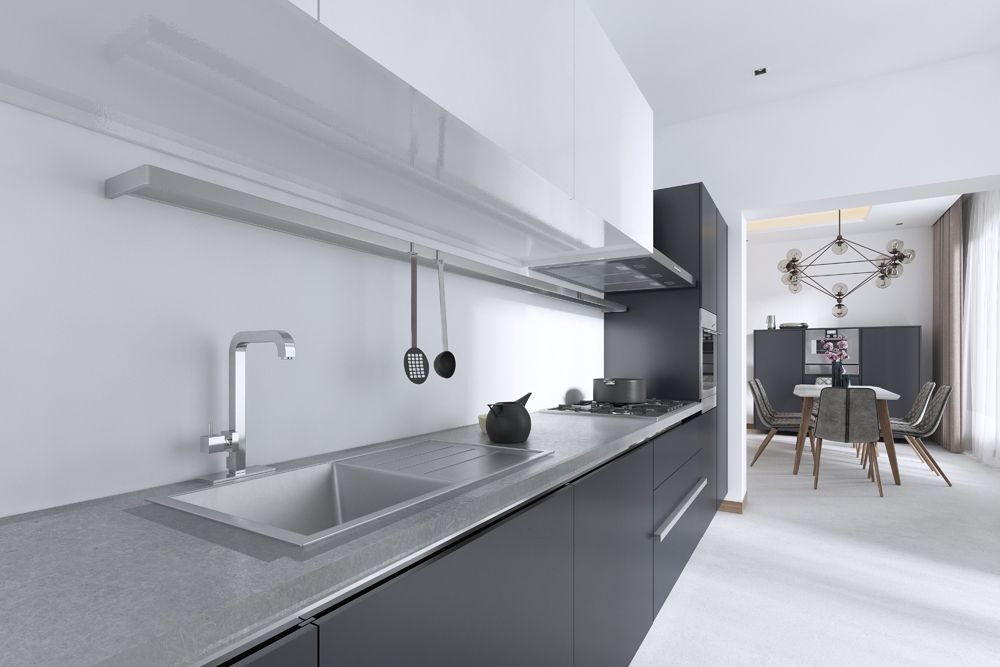 Most people, to keep up with interior design trends, end up making their homes look small. Matte finish is one such trend that looks amazing but isn't a good idea when you live in a small house.
How to fix it?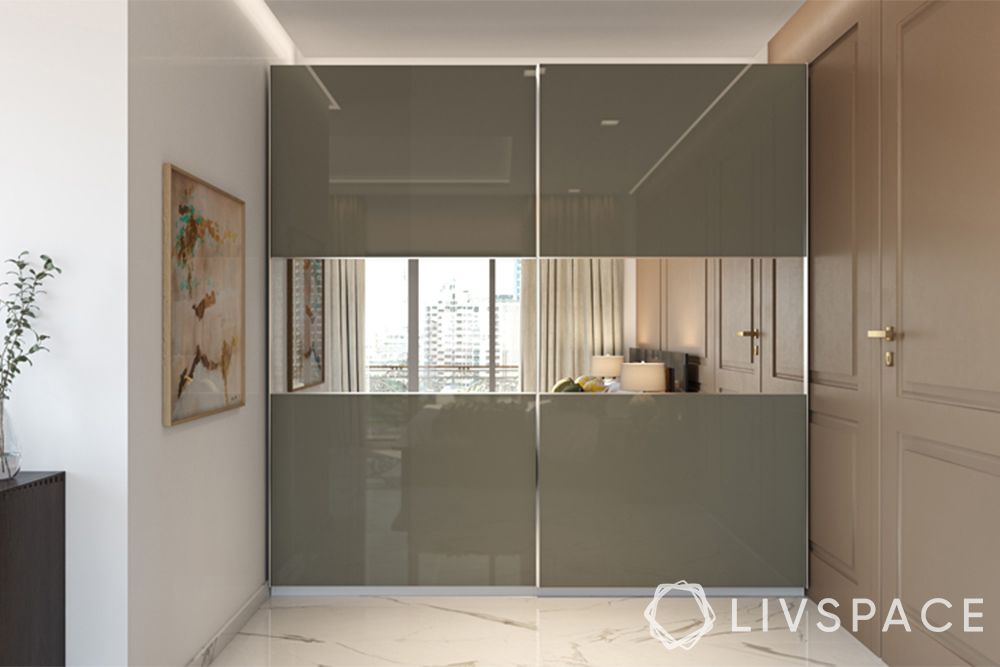 Glossy, reflective finishes create the illusion of space and make a room look bigger than it actually is. Also, glossy cabinets look great in small kitchens.
Small Modern House Design Mistake #5: Too Much Clutter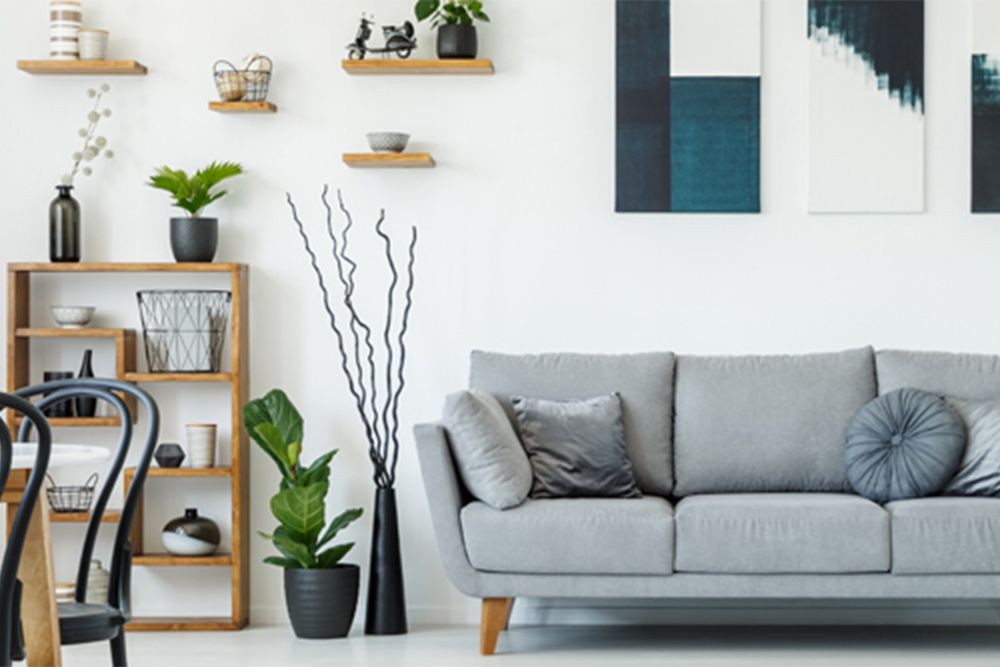 Clutter is the enemy of space! Even if you have a massive home, clutter will make it look much smaller than it is.
How to fix it?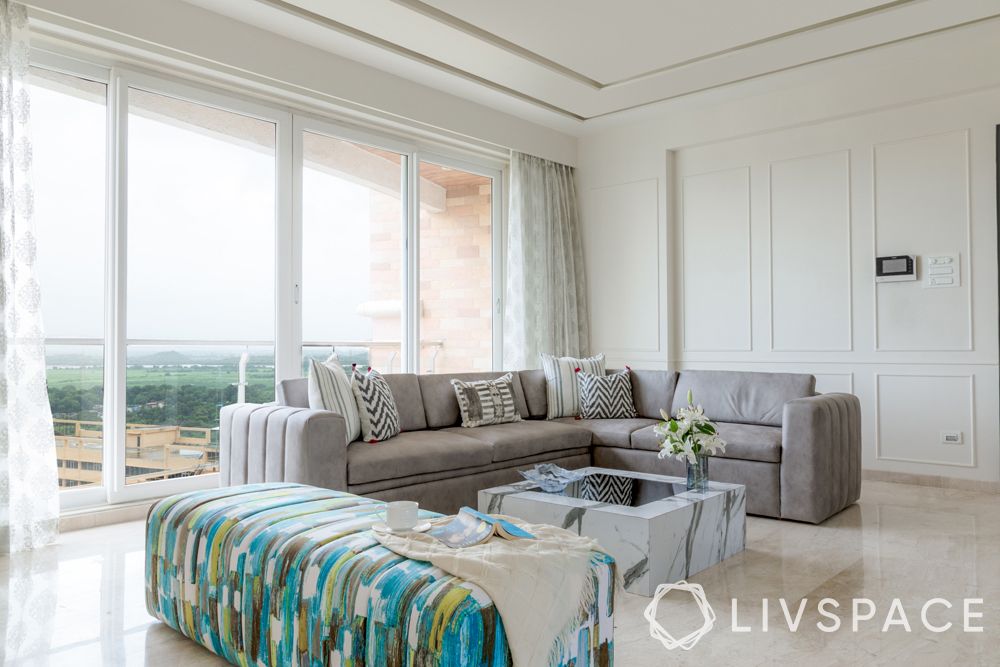 It's not that you lack space; it is just that you have too many things that you never use! The popular minimal design style is a trend that you should follow if you want a more spacious home.
Small House Design Mistake #6: Too Much Decor on the Walls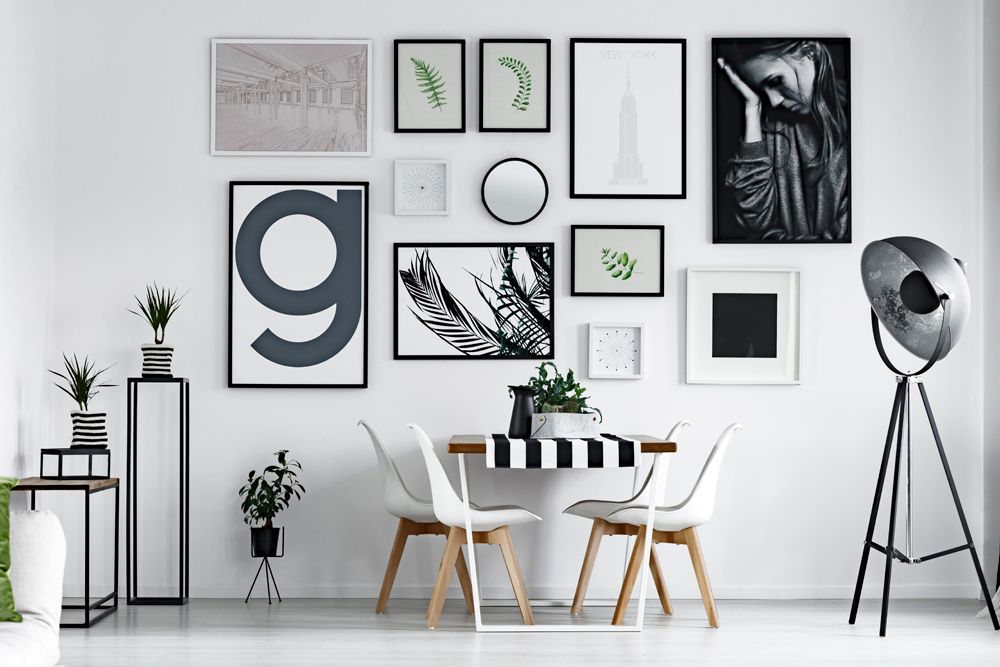 For a small home, it's always a good idea to use your walls for both decor and storage purposes. But you need to draw the line between decorating and overdecorating. Too much art and decor on your walls can make your space look cramped.
How to fix it?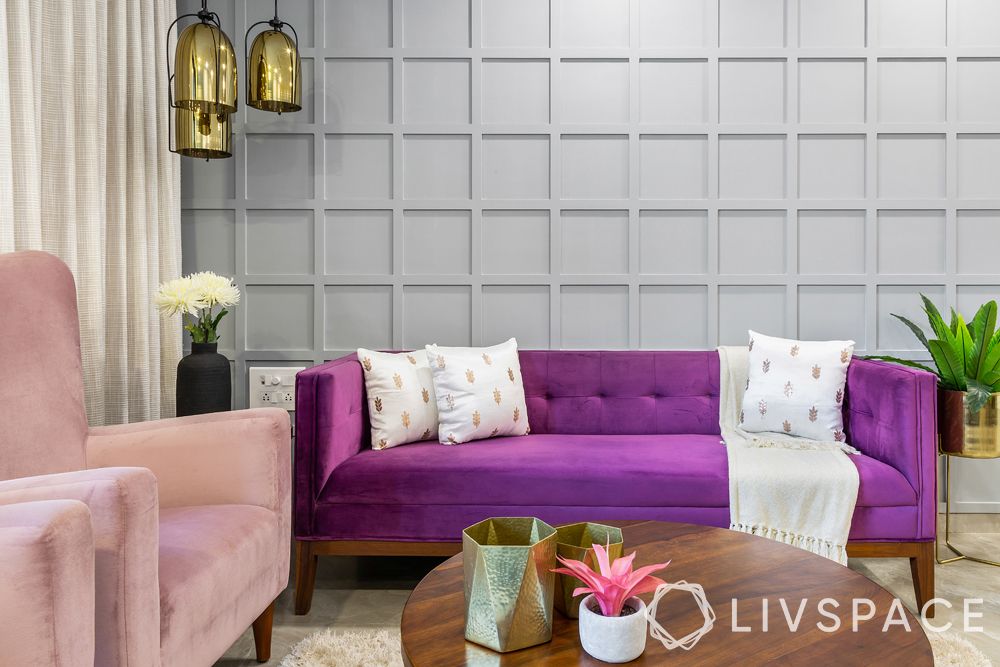 For an elegant look, opt for accent pieces. If you are yet to design your home, opt for an accent wall. On the other hand, if you are looking for a quick fix, choose a single decor piece that serves as statement wall art.
Small Modern House Design Mistake #7: Furniture Pushed Against the Wall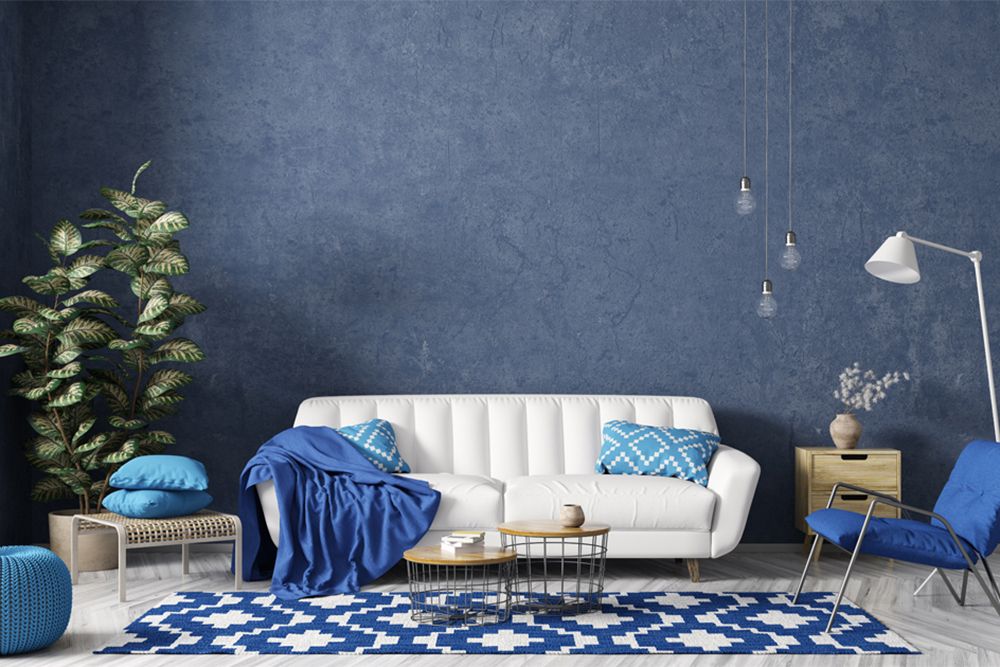 Most people tend to push their furniture against the walls to create more space in the middle. This is one of the most common design mistakes that you can make! Experts say that furniture against walls creates the illusion of a small space.
How to fix it?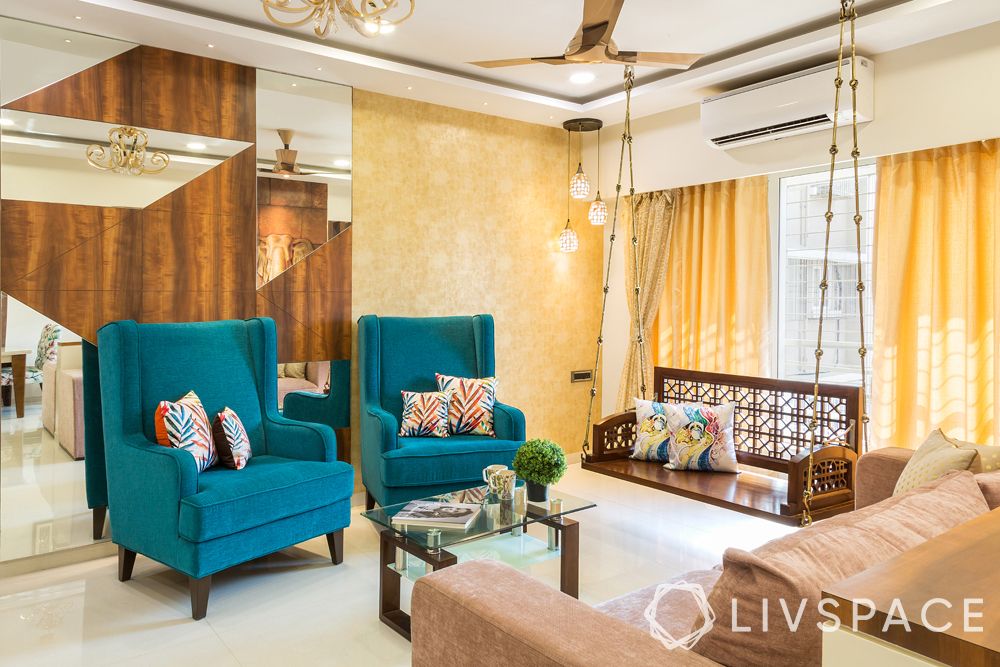 To fix this, always remember to keep at least two to three inches of gap between the walls and your furniture. This creates the illusion of depth and makes the room look large.
Small House Design Mistake #8: Windows Without Curtains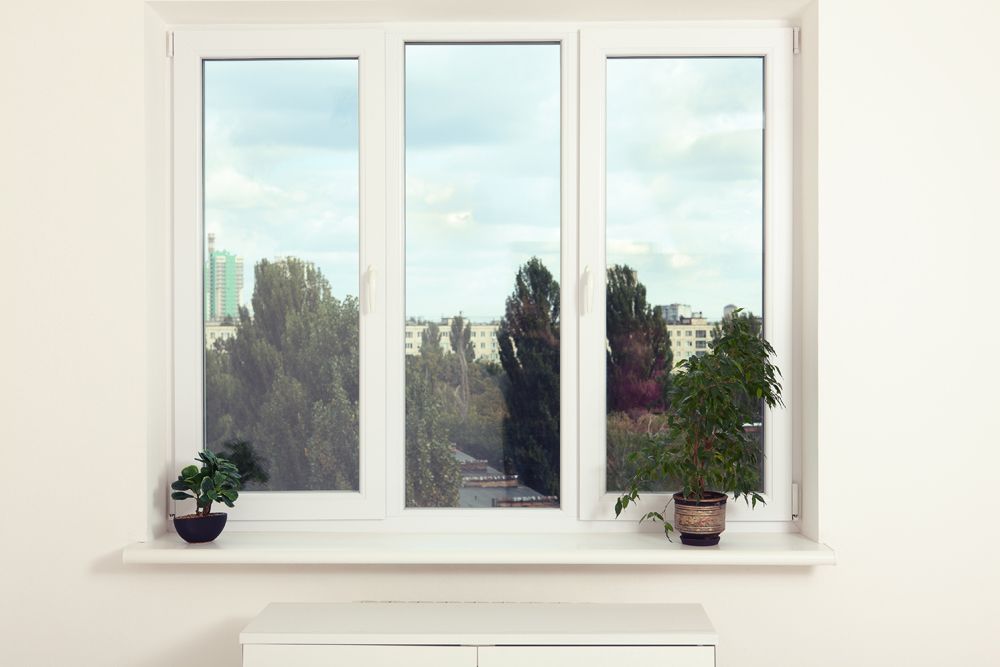 Do curtains play a role in making small homes look bigger? Oh yes, they do! Our designers say that uncovered windows can visually diminish the size of your room.
How to fix it?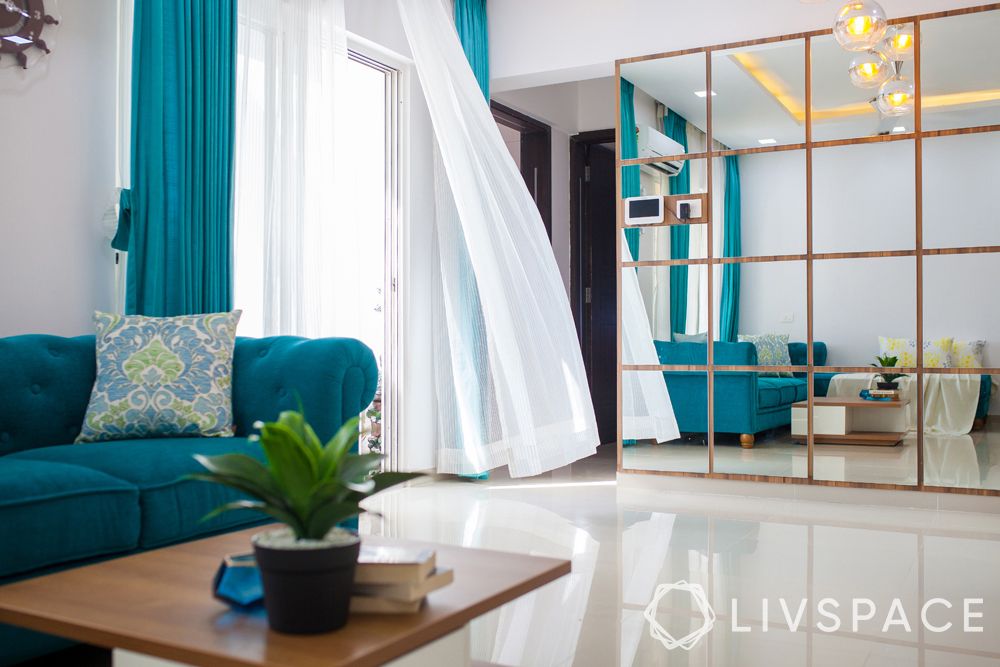 The fix is simple — don't forget your curtains! However, opt for long, floor-length curtains as these will optically increase the height of your room. Also, opt for lighter fabrics and colours. You can also choose to get transparent white drapes to let in the light along with heavier drapes for privacy.
Small Modern House Design Mistake #9: Too Many Patterns in a Room
Too much of anything is bad. The same goes for patterns — too many in a single room will make the space look small and cramped. The same goes for big, loud and bold patterns.
How to fix it?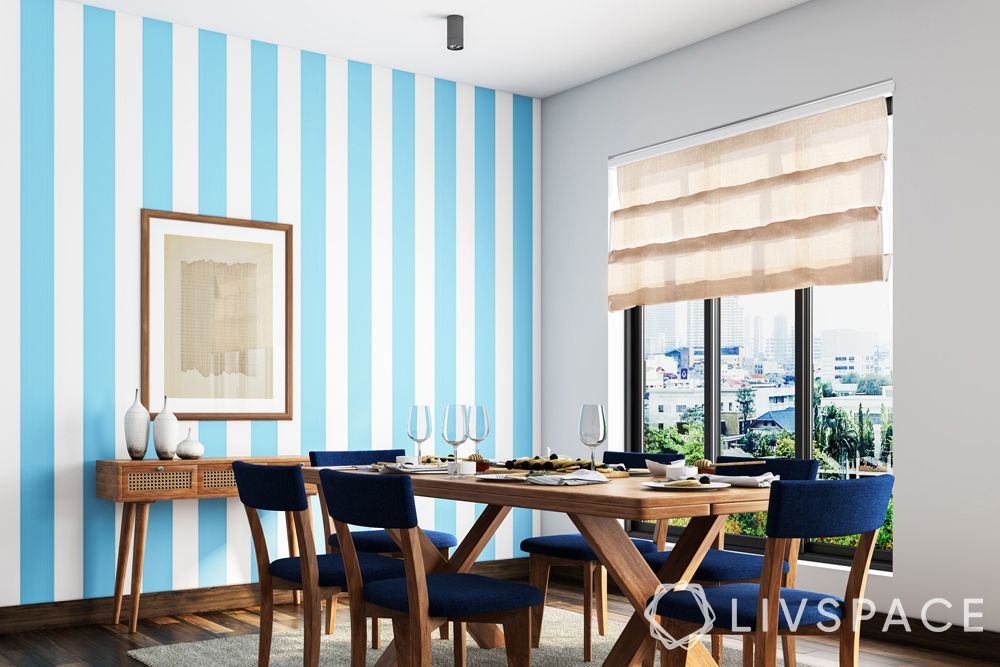 While decorating a room, stick to a single focal pattern. The pattern can be on a wall, upholstery or furniture. But make sure you do not overpower the interiors with too many designs.
Small House Design Mistake #10: Using Bulky Storage With a Single Function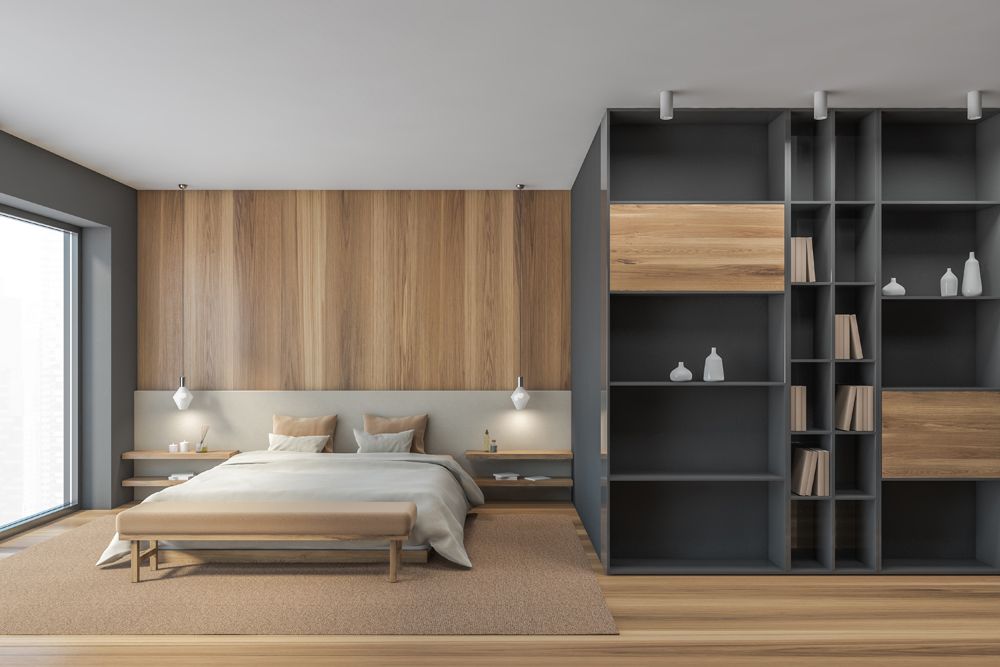 The one thing that we can never have enough of is storage. But too much storage can make your home look more like a storage unit than a house! Also, when it comes to a small modern house design, bulky storage is a big no!
How to fix it?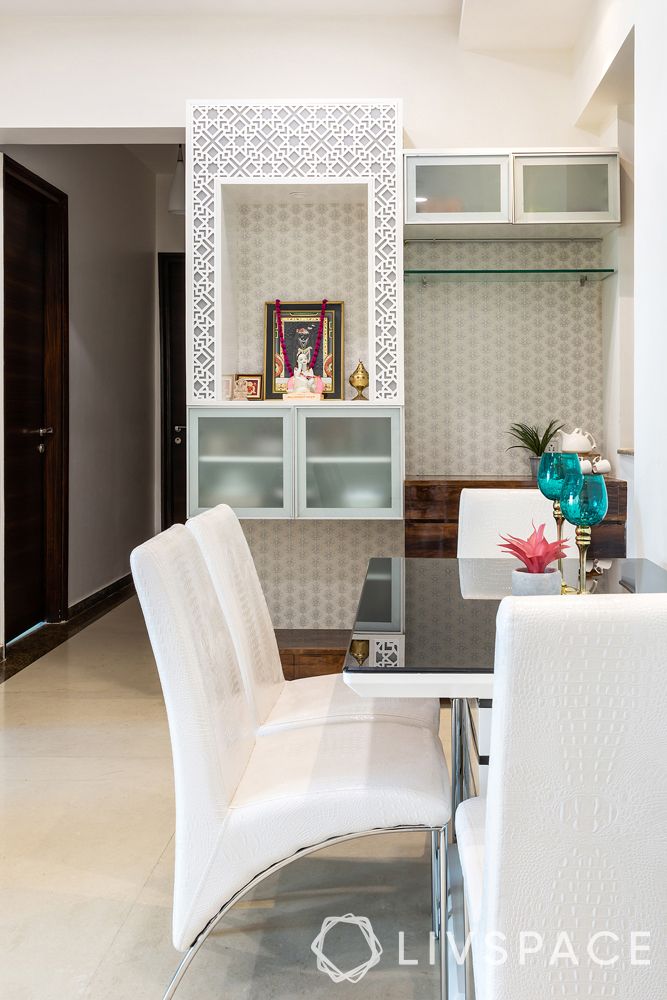 A golden rule for small homes is to opt for furniture that serves more than one purpose, to save space. So, while adding storage, always look for multifunctional units that are both storage-efficient and space-optimised.
Are you making any of these errors? Our solutions are sure to give you the spacious home of your dreams!
Top 4 Livspace Homes That are Small yet Spacious
Looking for small house design ideas? Check out these 4 compact homes that we designed in 4 major Indian cities.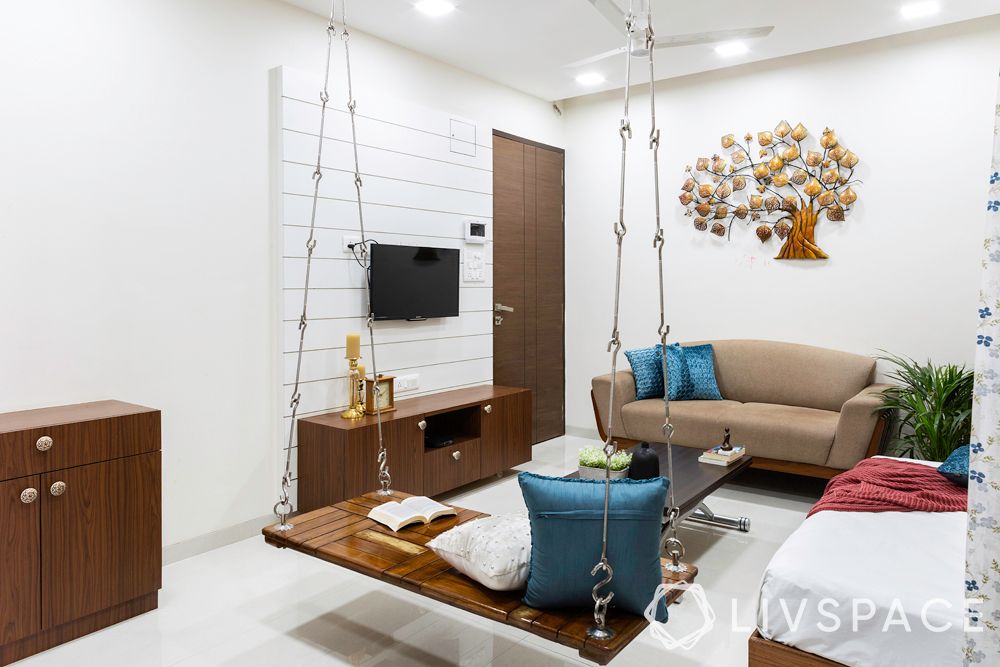 Size: 550 sq. ft. (approx.)
Budget: ₹₹₹₹₹
Location: Mumbai
This home in Mumbai is only 500 sq. ft. with a tiny 180 sq. ft. living room. Every piece of furniture in this home has been customised to fit into nooks and crannies. With multifunctional units, pull-out features and hidden storage, this home was a dream to design!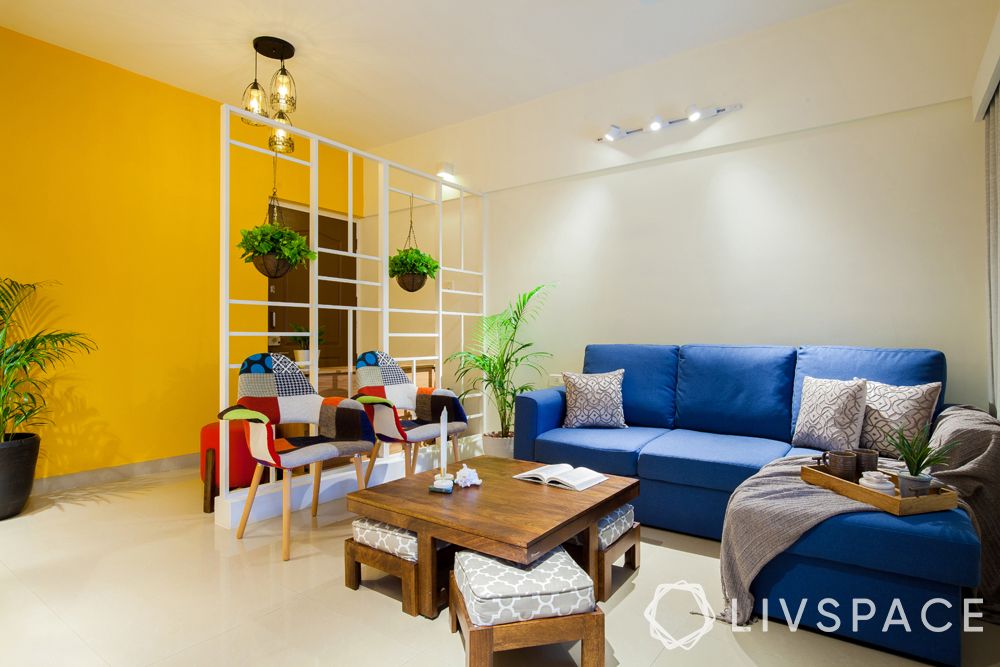 Size: 900 sq. ft.
Budget: ₹₹₹₹₹
Location: Pune
This Pune 2BHK showcases vibrant interiors designed on a budget. Our designer, Shweta followed a yellow and blue colour theme throughout the home, which ensures continuity while looking bright. Also, by opting for unconventional lighting choices like track lights instead of a false ceiling with recessed lights, she kept the cost low.
Size: 800 sq. ft.
Budget: ₹₹₹₹₹
Location: Bengaluru
When our client, Uday Kumar, purchased his 1BHK in Bengaluru, he wanted a design that opened up the compact space and had a 'wow' element. The unique thing about this home is the pristine white interiors — it makes the home look spacious. Also, the clutter-free design and ample use of mirrors create the illusion of space.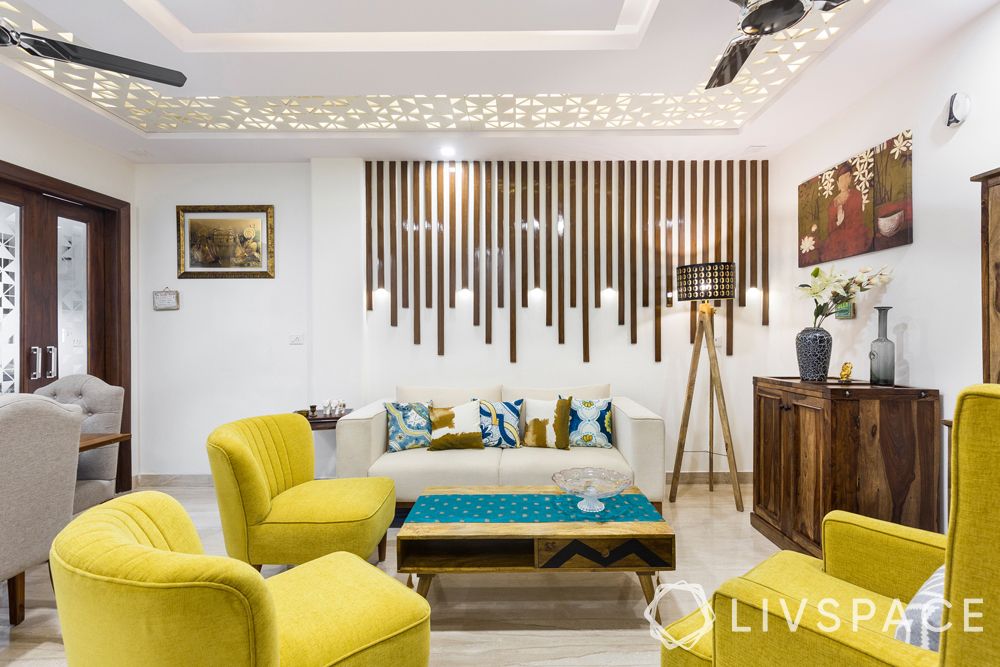 Size: 900 sq. ft.
Budget: ₹₹₹₹₹
Location: Delhi
A 3BHK spanning only 900 sq. ft. in Delhi — imagine that! Samrita Singh's home is proof that even compact spaces can look glam without being OTT! The walls are the star elements of this home — from wooden pattis to the POP panels. Accent walls are a good option when you want to decorate without taking up floor space.

While you are fixing your home design, also check out these 10 small homes under 900 sq. ft. that we designed and the tips you can steal from them.
How Can Livspace Help You?
We hope you found our ideas useful! If you want your home to be just as beautiful, then look no further. Book an online consultation with Livspace today. Delivering safe home interiors has been our No. 1 priority. Click here to find out how interiors are being delivered following all safety protocols.
We love hearing from you! Write to us with your comments and suggestions at editor@livspace.com