If you haven't heard of us through word of mouth or spotted us on Instagram, Facebook or an advertisement along a busy highway, now is as good a time as any to make introductions!
Hello there! Are you interested in interior design for your new home? Or are you a decor enthusiast? Either way, it's nice to make your acquaintance. We are an e-commerce-based interior design company, and before we lose you, let's just say, if it's interior design, Livspace is the one-stop-shop. In a nutshell, we design, deliver and install interiors. However, interiors is a very vague term and we would like you to know what we offer before you meet us. This table should easily clear the air on what we do and don't do: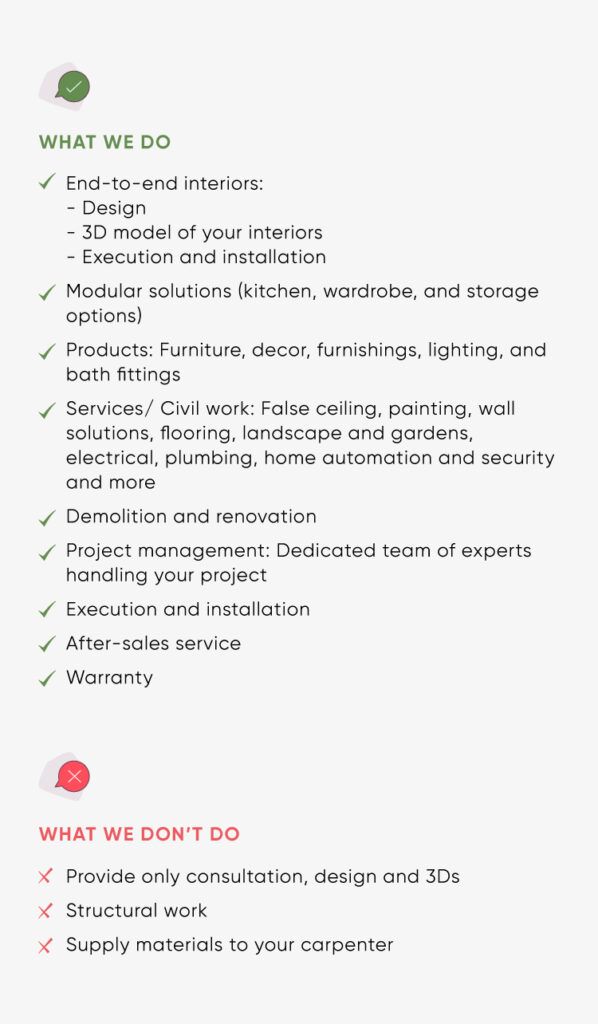 What are Your Needs?
Every home design is different. Are you looking for interiors for your new home? Or do you want to renovate your existing home? Whether it's an apartment or villa, tailor-made interior solutions are our forte. From travel-inspired interiors to bachelor pads and from ultra chic to traditional twists, we've designed homes for different lifestyles. Is functionality more of your concern? Do you want more storage options for your family? This is when you approach Livspace. Here are all the things we can do for you:
Design & Consultation: We'll tell you how to get started
We know you have been picturing your dream home in a certain way for years. And we know how overwhelming it can be to get all your preferences and requirements together. That's how we can help! We have professional designers who craft functional and aesthetically appealing homes. It includes space planning, picking the right furniture, colour combinations and designing ergonomic layouts to match your preferences and lifestyle.
We also provide 3D design to make you feel comfortable with your final decision. However, this designing is done in various stages and it is not all-inclusive on your first meet. But what we don't do is provide only consultation or only designs. We offer only turnkey solutions for now.

End-to-end Solutions: From flooring to ceiling and everything in between!
So what do we mean by end-to-end interiors or turnkey solutions? We take care of your interiors — from design to execution. So here is the list of products and services we extend to you. We definitely don't boast of infinite options, but we have plenty choices and a huge catalogue for you to pick from.
Products: Why run around to get everything when you can get it all in one place?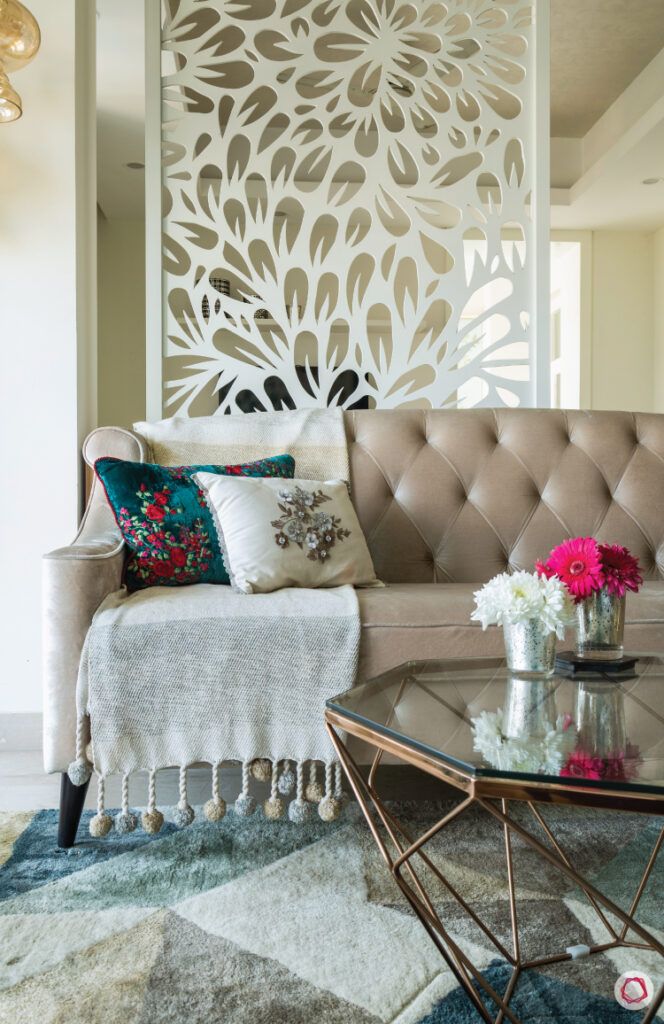 We provide modular kitchens and wardrobes personalised to suit your home and preferences. This is inclusive of hardware, hinges, cabinets and shutters. You can talk to our designer about what materials and finishes we offer.
You can also pick from a huge catalogue of designer furniture, furnishings, lighting and decor. Whether you want chairs, tables, beds, sofas or storage in classic wooden styles, modern designs, upholstered, tufted, hydraulic systems, and more, you can have a look. If you have a unique taste, then we'll try our best to find a similar match.
Services: Get all miscellaneous work done by Livspace-approved service partners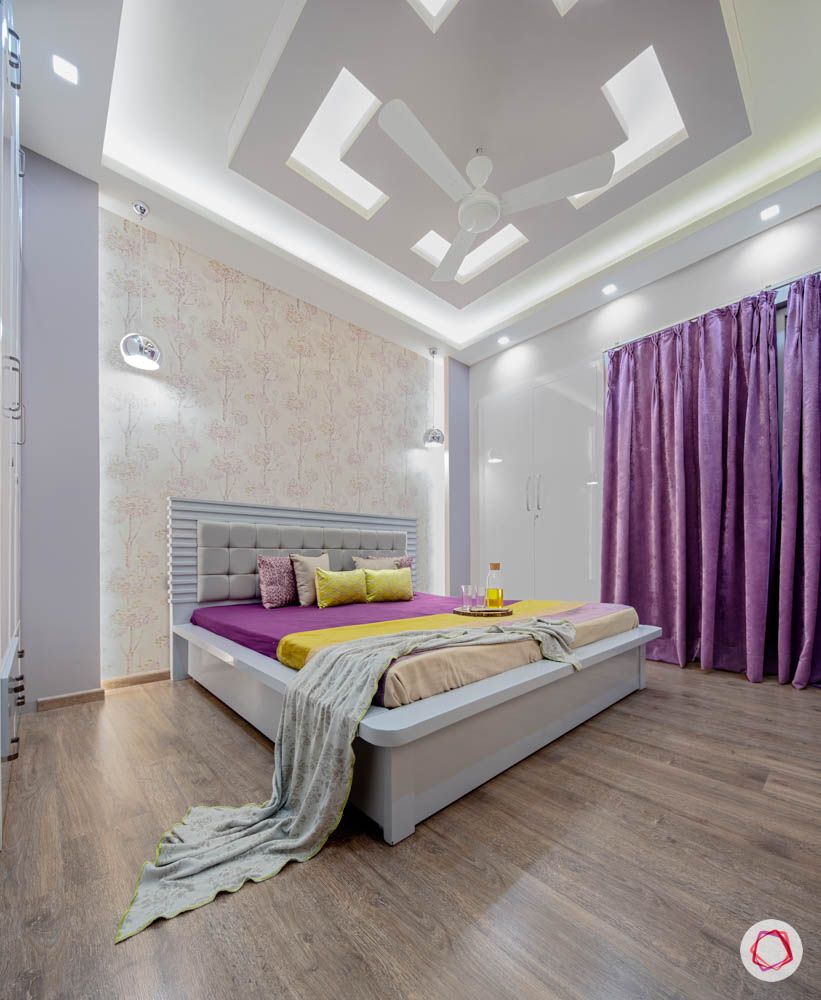 We work closely with professional service partners to provide options for false ceiling, wall treatments, flooring and civil work. From plumbing to electric changes, we'll ensure you get a flawless finish.
If you're looking for some extensive civil work, this is a conversation best had with your designer. For more information on what we have in our catalogue, you can visit our Experience Centers too.
Installation & Execution: It Will be Hassle-free all the Way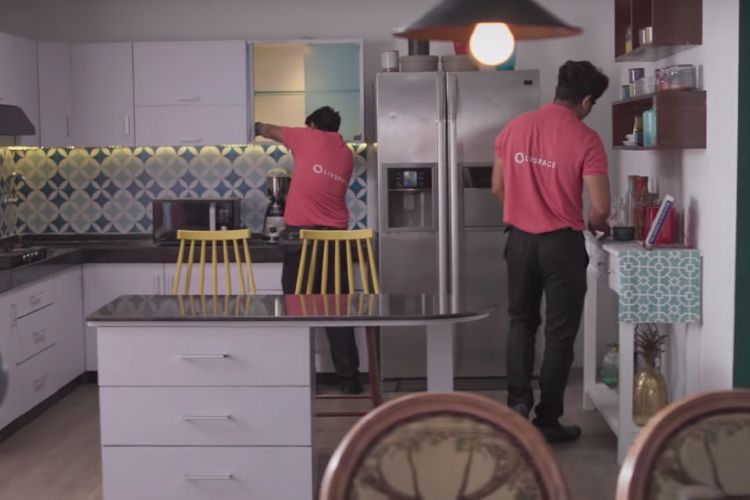 We assure you a hassle-free experience which means we take care of the manufacturing and installation too. So all you have to do is sit back and relax while we take care of getting your home ready.
Our trained professionals handle the on-site work ensuring that the work is completed with finesse. We also clean your home once we're finished, making it a ready-to-move-in space.
Post-installation Services: It's not goodbye after installation!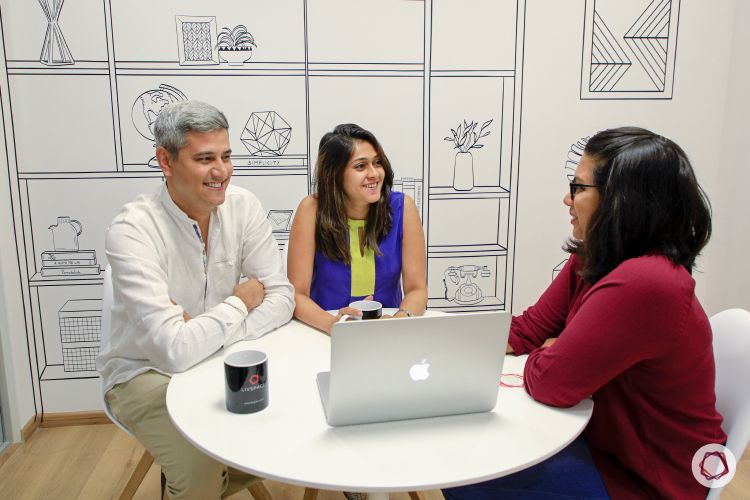 Our team caters to any issues that may arise during the warranty period. We make sure that the problem is rectified as soon as possible and make sure the inconvenience is minimal.
You can visit our Experience Center too
We have Livspace Experience Centres across Bengaluru, Mumbai, Okhla, Gurgaon and Hyderabad, so that you have an idea about our designs, materials and finishes, and also our approach to home interiors. You can meet our designers and have a face-to-face discussion about your home!
Want to know more about Livspace and our offerings? Check our Facebook page for regular updates. If you are looking for inspiration, check out our Top 10 Homes of 2019 and Best Budget Kitchens as well.
If you want Livspace to design your home, then fill in this form.
We like mail! Send us your comments and suggestions.
Come, Liv a Little.