If you haven't heard of us through word of mouth or spotted us on Instagram, Facebook or an advertisement along a busy highway, now is as good a time as any to make introductions!
Hello there! Are you interested in interior design for your new home? Or are you a decor enthusiast? Either way, it's nice to make your acquaintance. We are an e-commerce-based interior design company.
For accuracy purposes, let's just say, if it's interior design, Livspace is the one-stop-shop. In a nutshell, we design, deliver and install interiors. However, interiors is a very vague term, and we would like you to know what we offer before you meet us. Here's all you need to know:
What We Do
End-to-end interiors (Design, 3D model of your interiors, execution & installation)
Modular solutions (kitchen, wardrobe & storage)
Products (furniture, decor, furnishings, lighting & bath fittings)
Services/Civil work (false ceiling, painting, wall solutions, flooring, landscape and gardens, electrical, plumbing, home automation, security & more)
Demolition and renovation
Project management with dedicated team of experts
Execution & installation
After-sales service
Warranty
What We Don't Do
Provide only consultation, design & 3Ds
Structural works
Supply material to your contractors
How to Get Started?
We know you have been picturing your dream home in a certain way for years. And we know how overwhelming it can be to get all your preferences and requirements together. That's how we can help! We have professional designers who craft functional and aesthetically appealing homes. It includes space planning, picking the right furniture, colour combinations and designing ergonomic layouts to match your preferences and lifestyle.
Also, we provide 3D design to make you feel comfortable with your final decision. However, this designing is done in various stages, and it is not all-inclusive on your first meet. But what we don't do is provide only consultation or only designs. We offer only turnkey solutions for now.
End-to-End Solutions: From Flooring to Ceiling and Everything in Between!
So what do we mean by end-to-end interiors or turnkey solutions? We take care of your interiors — from design to execution. So here is the list of products and services we extend to you. We definitely don't boast of infinite options, but we have plenty choices and a huge catalogue for you to pick from.
Products: Why Run Around for a Million Trips to the Market When You Can Get Everything in the Same Place?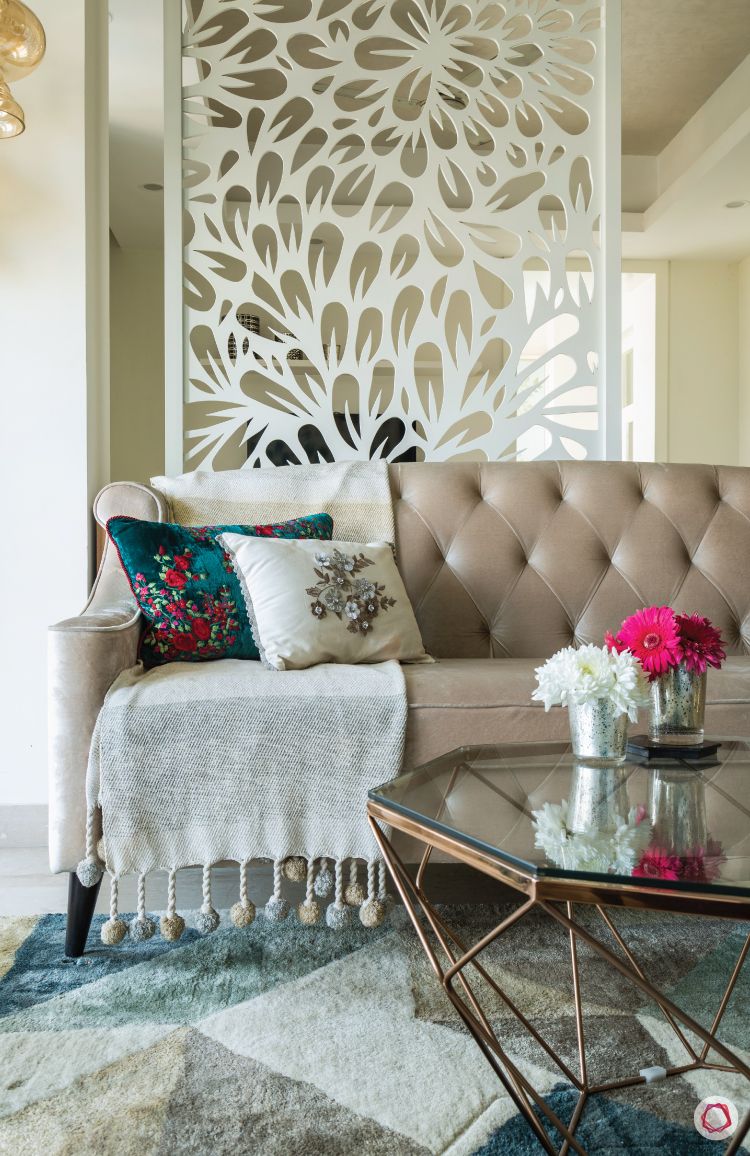 We provide modular kitchens and wardrobes personalised to suit your home and preferences. This is inclusive of hardware, hinges, cabinets and shutters. You can talk to our designer about what materials and finishes we offer.
Also Read: 25+ Gorgeous Wardrobe Designs From Livspace We Love (Cost Included)
You can also pick from a huge catalogue of designer furniture, furnishings, lighting and decor. Whether you want chairs, tables, beds, sofas or storage in classic wooden styles, modern designs, upholstered, tufted, hydraulic systems, and more, you can have a look. If you have a unique taste, then we'll try our best to find a similar match.
Services: Get all Miscellaneous Work Done By Livspace-Approved Service Partners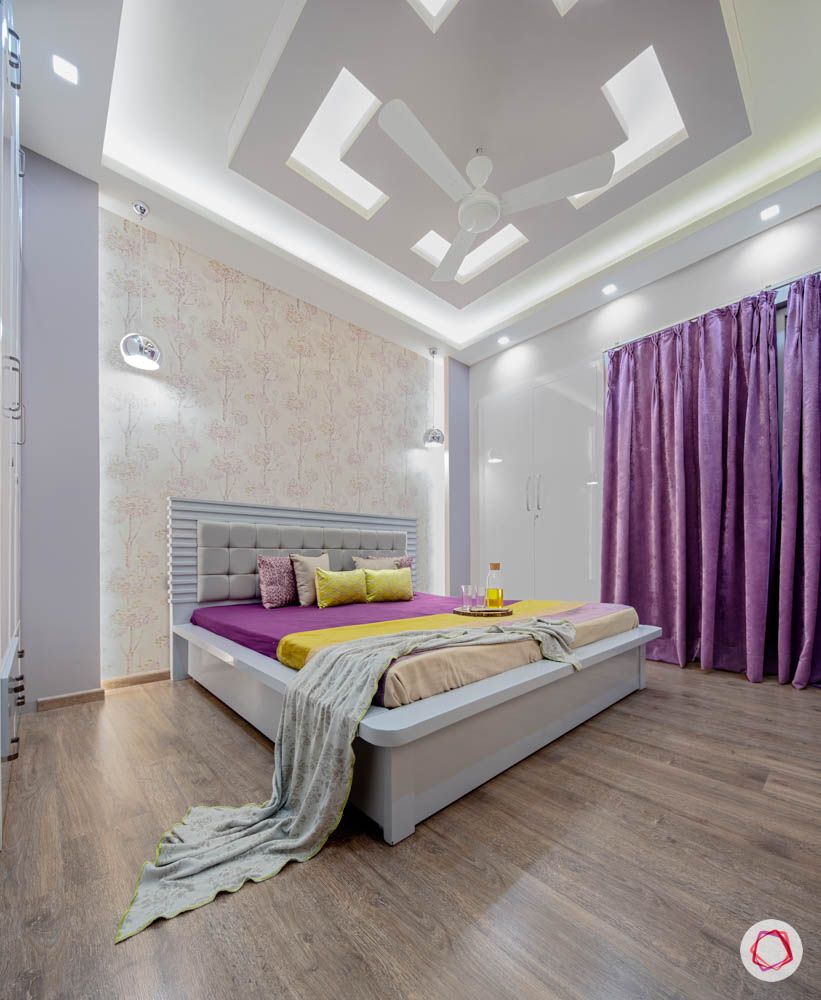 We work closely with professional service partners to provide options for false ceiling, wall treatments, flooring and civil work. From plumbing to electric changes, we'll ensure you get a flawless finish.
So, if you're looking for some extensive civil work, this is a conversation best had with your designer. For more information on what we have in our catalogue, you can visit our Experience Centres too.
Installation & Execution: It Will Be Hassle-Free All the Way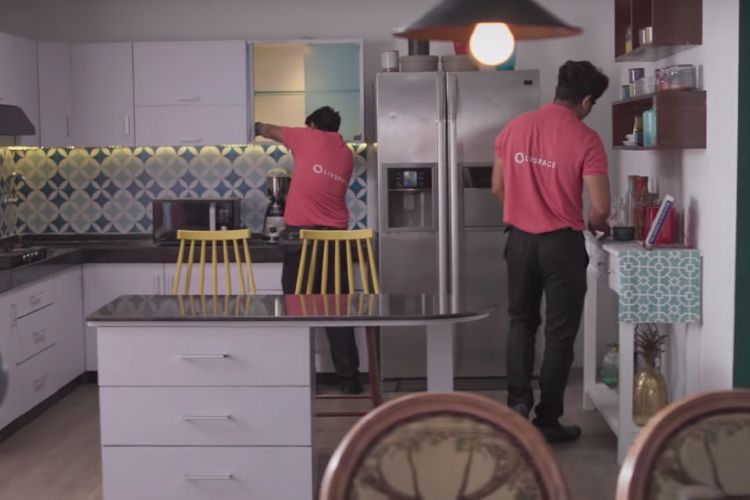 We assure you a hassle-free experience, which means we take care of the manufacturing and installation too. So, all you have to do is sit back and relax while we take care of getting your home ready.
That's because our trained professionals handle the on-site work, ensuring that the work is completed with finesse. In fact, we also clean your home once we're finished, making it a ready-to-move-in space.
Post-Installation Services: It's Not Goodbye After Installation!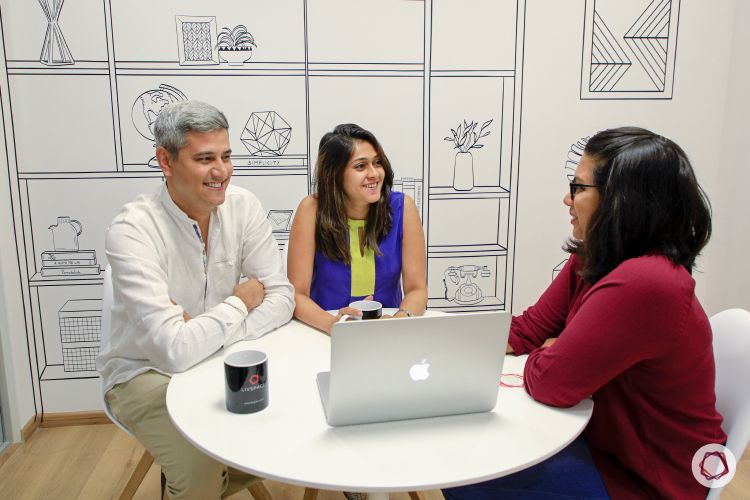 Our team caters to any issues that may arise during the warranty period. So, we make sure that the problem is rectified as soon as possible and make sure the inconvenience is minimal.
For full scope of warranty, please visit livspace.com/in/service
Also Read: The 9 Best Kitchen Designs by Livspace Across all Budgets
You Can Visit Our Experience Center Too
We have Livspace Experience Centres across 40+ cities in India. This is to help you have an idea about our designs, materials and finishes, and also our approach to home interiors. You can meet our designers and have a face-to-face discussion about your home!
How Can Livspace Help You?
We hope you found our ideas useful! If you want beautiful interiors for your home, then look no further. Book an online consultation with Livspace today. If you have any thoughts or suggestions you'd like to share with us, we're all ears! Drop us a line at editor@livspace.com.