While the first 'smart' object you think of is inevitably your phone, it's merely the beginning of a huge list. Among these are smart lights – lights that you can use and control through an app on your phone. And by controlling, we mean switching on and off, and sometimes changing the brightness. Moreover, if the light has coloured LEDs, then you can shift between a range of colours as well!
Smart lighting is gradually gaining momentum in India. Woke consumers have started looking for newer and more interesting lighting options. And why not? If you can control the lighting in your house without moving an inch from your seat, wouldn't you love to check it out as well! With connected gadgets becoming increasingly popular, smart lights are quickly becoming a reality. 
Among the brands catering to these changing demands of consumers is Philips, which launched its collection, Philip Hue, four years ago. As connected consumers and lifestyle enthusiasts demand more from their lifestyle than the mundane, smart lights are seeing wider acceptance.
Why do We Love Smart Lights?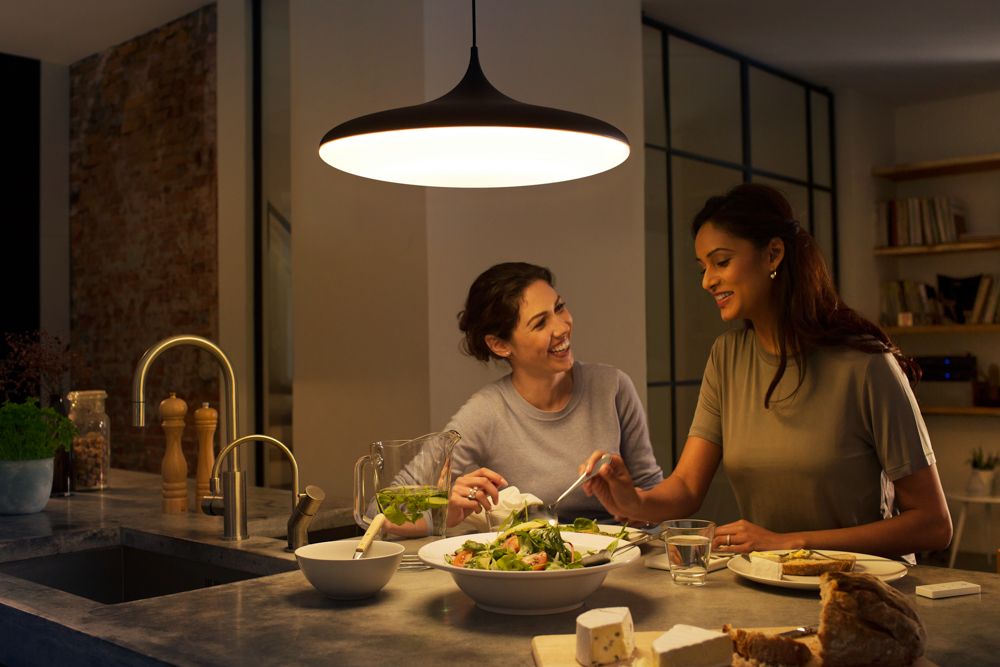 Gives the switchboard a slip: Smart lighting saves you the hassle of having to manually reach out for the switch board every time. You can control most of these lights using apps on your phone. You can even use voice assisted smart speakers like Amazon Alexa, Google Assistant, Microsoft Cortana and Apple Homekit to control smart lights. So you no longer need to be near the switch board. And in case you want to check if you've turned off all the lights at home while you're on vacation, you can do that too! All you need is internet connectivity.
A single light caters to all our needs: Movie nights in the living room call for dim lights, but having guests over requires a brighter room. How do you balance the two? You may think that having different kinds of lights in the room is the answer, but it tends to clutter the space. And what about those days when you absolutely need to finish the last bit of work, but are craving to get to bed? It's obvious that you cannot use the same kind of lighting for all your daily activities. So take a cue from the connected home enthusiasts and try out smart lighting. With the press of a button, you can change the colour and brightness of the light! 
Contrary to assumptions, its actually hassle-free: We love how we can set the mood for anything with connected lights! And what's more, these lights come with a hassle-free installation process! So you can install them in the same way as you'd do with the ordinary lights – no need for additional wiring or plugs!
However, if you'd rather stick with traditional switches, Philips still has you covered! You can use the dimmer switch to control the lights!
What are the Features of Smart Lights?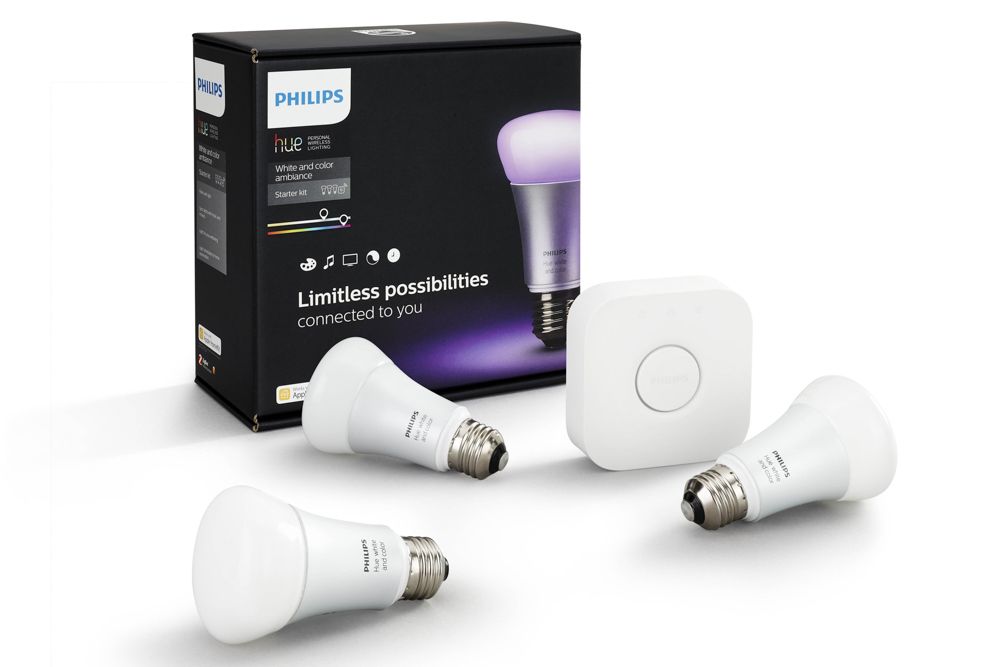 You are spoilt for choice: Smart lights help you turn your everyday lighting into an extraordinary experience. You can choose the right lighting for each task, and you will be spoilt for choice! For example, Philips Hue has a whooping 50,000 shades of white light alone! You also get to choose from among 16 million colours! You can also sync your lights with music, movies or even games. Moreover, with the Hue bridge and dimmer switch, you can never complain about the lights hurting your eyes anymore.
Different modes for different moods: With modes that mimic sunrise and sunset, the connected lights from Philips Hue let you set the mood for each activity in the day. Imagine waking up to the lights brightening slowly, like the sun rises. Now, your eyes can get used to the light, so you don't have to scrunch until you can see properly. The four preset modes – energise, concentrate, read and relax – let you find the perfect lighting for every part of your day.

Are Smart Lights Very Expensive?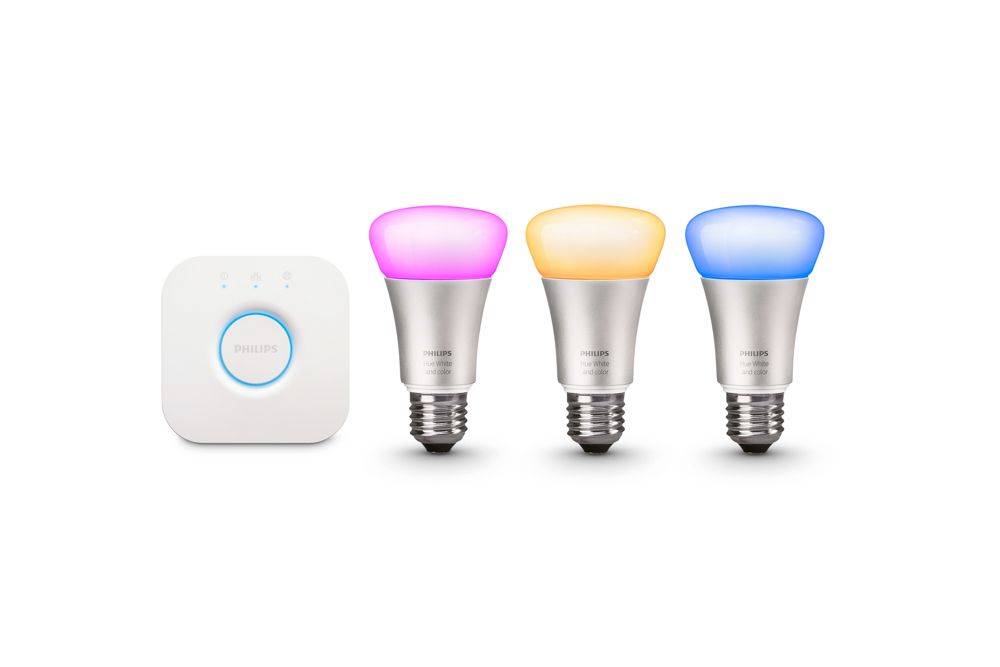 ---
Starting Price: ₹4,400 only
Must Try: Starter kit with a Hue Bridge and 3 Hue bulbs for ₹20,500 only
---
We're sure this question has been running on your mind from the very beginning, so we'll clear it once and for all! Smart lighting may cost more than the bulbs you buy over the counter, but we would still call it an affordable luxury that is worth its while. These lights are a functional investment and not a fancy one! The Philips Hue range starts at ₹4,400. You can also experiment with the starter kit, comprising a Hue Bridge and three Hue bulbs, which comes for ₹20,500! Since these lights comes with a one year manufacturer's warranty, you can be assured that your investment will pay off.
Livspace Recommends…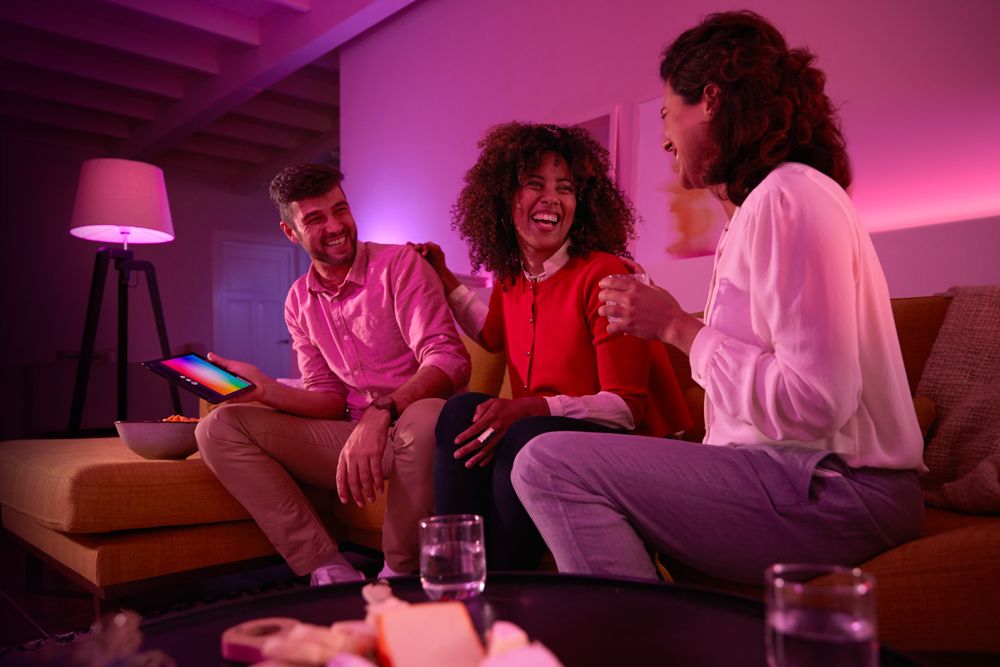 Smart lights are becoming more popular with each passing day, and it's time you jumped on the connected bandwagon! These are perfect for your living room and bedroom, which see us handling a variety of tasks on a daily basis. However, you can experiment with these lights in the other rooms of your house as well! 
At Livspace, we're captivated by the Philips Hue range. From downlighters, light strips, bulbs and spotlights, to the portable Hue Go lamp, each comes with its own charm. Also, don't forget to check out the decorative luminaires! With ceiling lights, pendant lamps, as well as table and floor lamps, the Philips Hue collection has all you could ever want. So check them out and see how you can make these gorgeous lights dance to your tune!
It's time to get smart with these smart lights. Want to know more about home automation? Then, take a look at this: Smart LED Lights for a Smarter Home.
Send in your comments and suggestions.