If you are looking for an easy way to spruce up your kitchen, changing your backsplash design is the way to go. While most people tend to pick classic ceramic for their wall tiles design, there are several other options to choose from. After all, who wouldn't want a dreamy kitchen? Here are some of the most popular backsplashes in the market now.
Things to Know
Different backsplash wall tile designs are available across a variety of textures
Some materials require greater maintenance than others; so, choose wisely
Which backsplash is best?
#1: Lacquered Glass Backsplash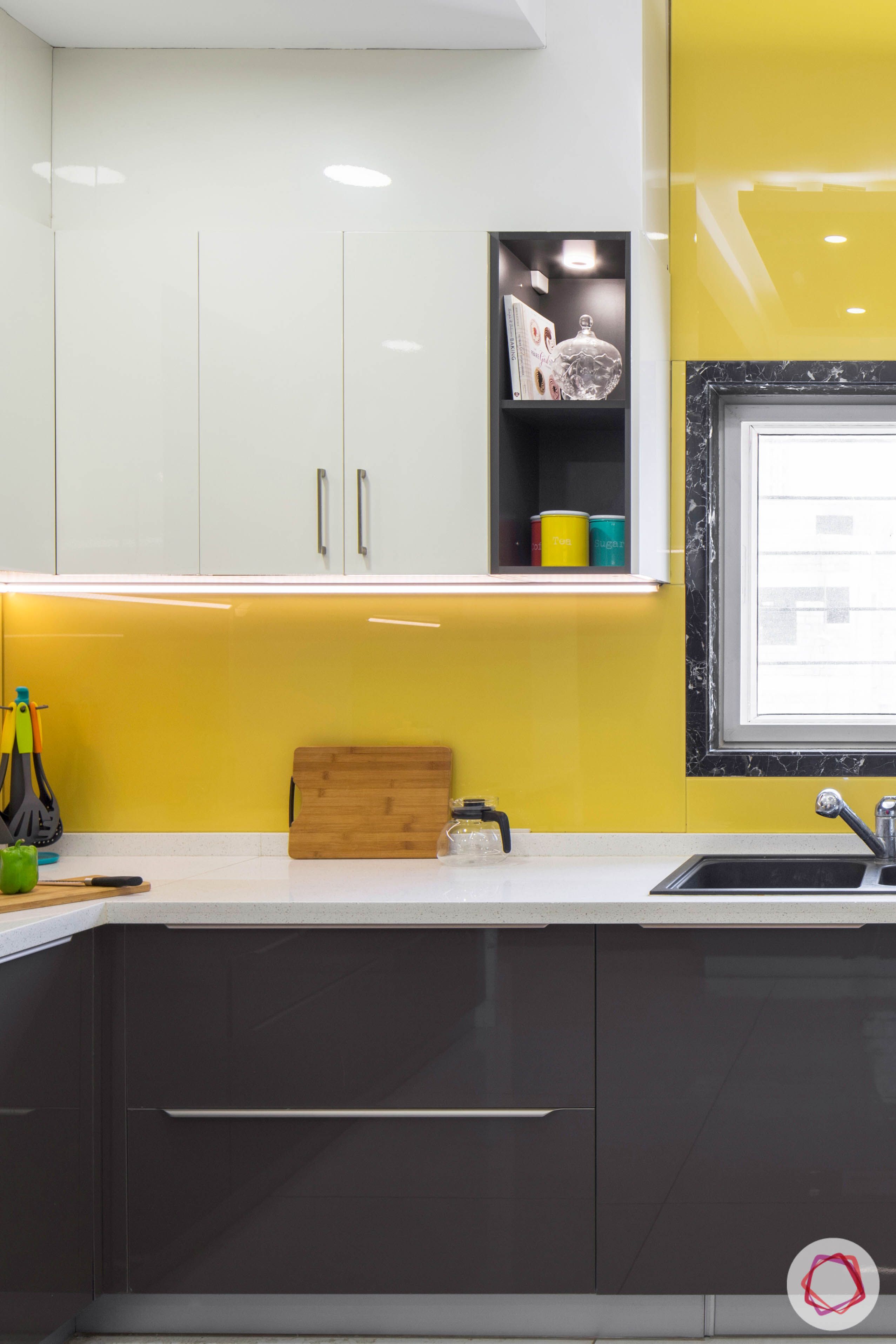 Love vibrant colours? Go for a lacquered glass kitchen! Colourful and easy to clean, lacquered glass gives you unlimited colour possibilities. A lacquered glass backsplash is created by applying a lacquer coat on the back of the glass resulting in a beautiful, opaque and shiny surface. These reflect light, thus optimising the use of artificial lights creating a brighter space.
As we use tempered glass to create the look, it is strong, durable, and easy to clean. The most significant advantage is that you can further paint, use stickers or frost the glass for a unique look. Get a brand new look for your kitchen every once in a while by changing the sticker!
#2: Back-painted Glass Backsplash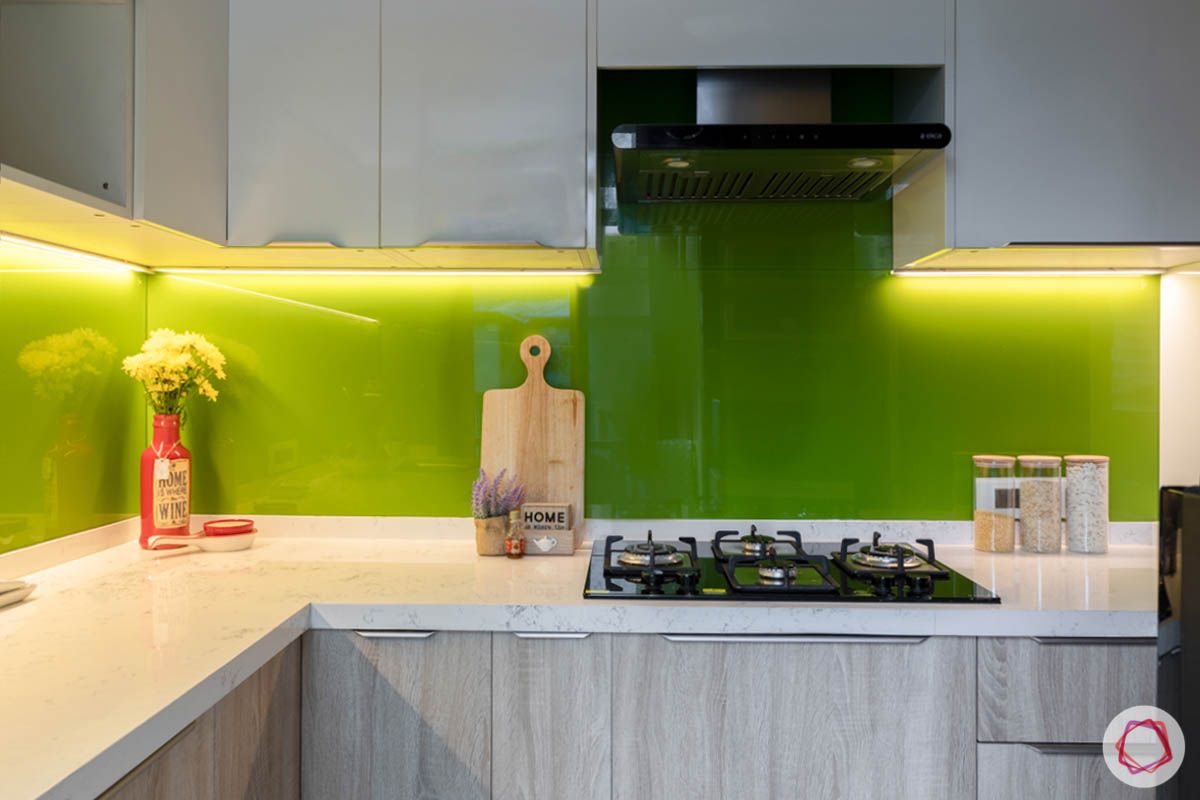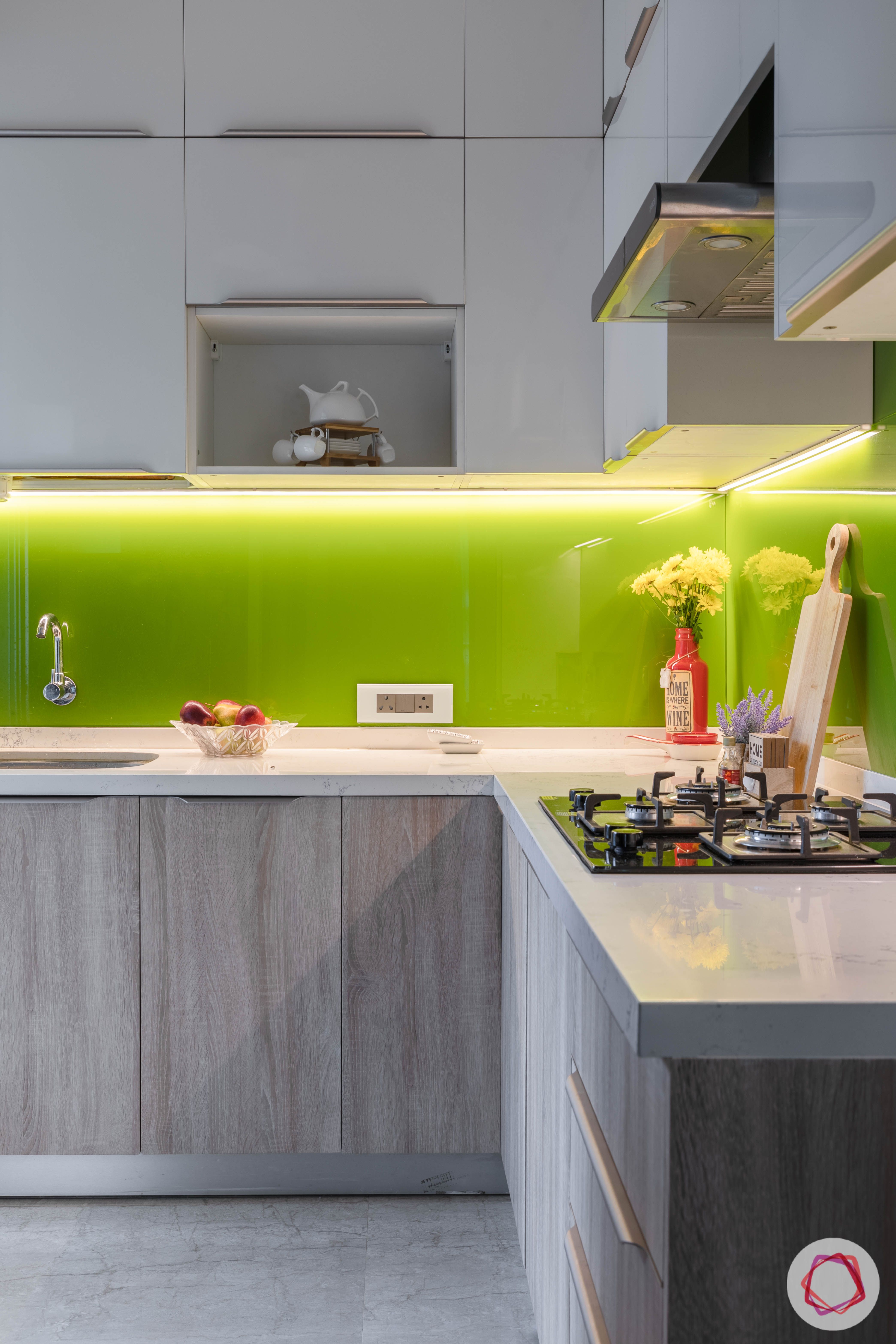 With a distinctive look that makes your kitchen's ambience special, back-painted glasses have made a huge splash in today's kitchens. They add a lot of vibrancy to an otherwise normal-looking kitchen. A back-painted glass is exactly what it sounds like – a glass painted at the back, with your choice of colour.
You can mix-match the glass colours if you have a big kitchen with neutral cabinets or just use a single colour if you've got bright cabinets. The possibilities are unlimited. A glass kitchen backsplash perfectly justifies the purpose too; it's easy to clean and maintain.
#3 Exposed Brick Wall Backsplash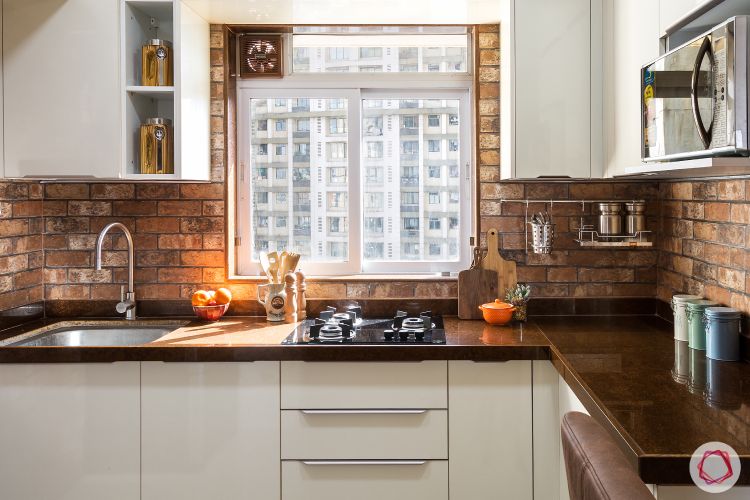 A novel look for your kitchen, the exposed brick wall has been gaining popularity off late as designers are keen to showcase an intriguing textural element as an accent. An exposed brick wall was permitted only in living rooms and bedrooms before. This backsplash is making its way into modern-day kitchens too. Brick walls in the kitchen showcase a cosy, inviting ambience and can be customised in many ways by changing the finish and brick size.
Now, comes the question – how to clean your exposed brick backsplash? Well, you use a sealant to finish the look of your brick backsplash. This sealant gives you the look of either a matte or glossy finish and also makes it easier to clean the brick wall while keeping its beauty and natural texture intact. You can also try painted brick walls. It retains the texture of the brick wall while blending in with the colour scheme of your room.
#4 Ceramic Tile Backsplash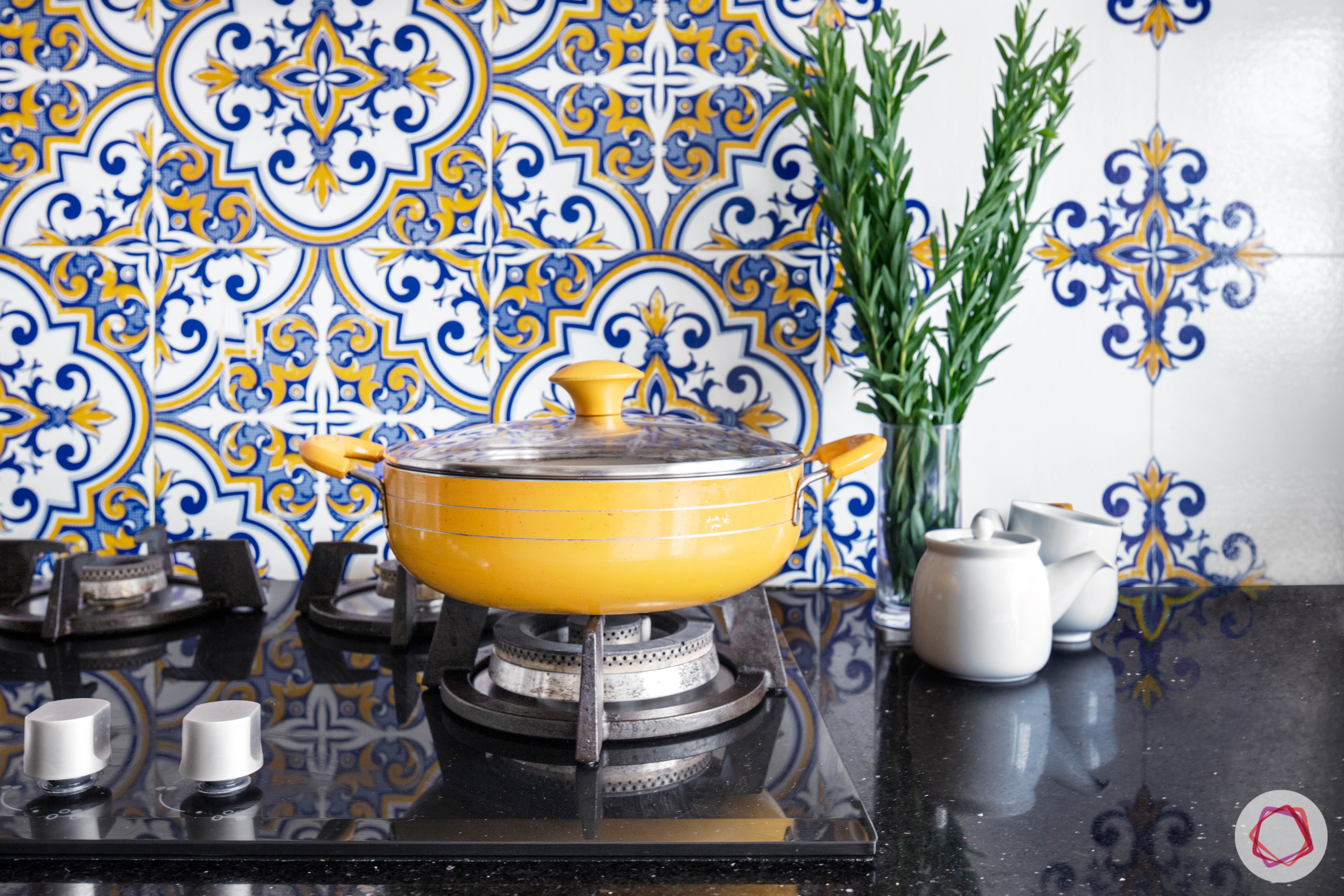 Prefer the tried and tested? Ceramic tile backsplashes have been used traditionally for a long time now and are commonly found in many homes, and with good reason. Ceramic tiles are durable, much cheaper than other options like glass and very easy to install. Above all, the ceramic tiles come in an endless range of styles, colours and textures. So, whatever is your colour and texture palette, you will find a perfect match in ceramics. These are easy to clean and maintain too.
#5 Porcelain Backsplash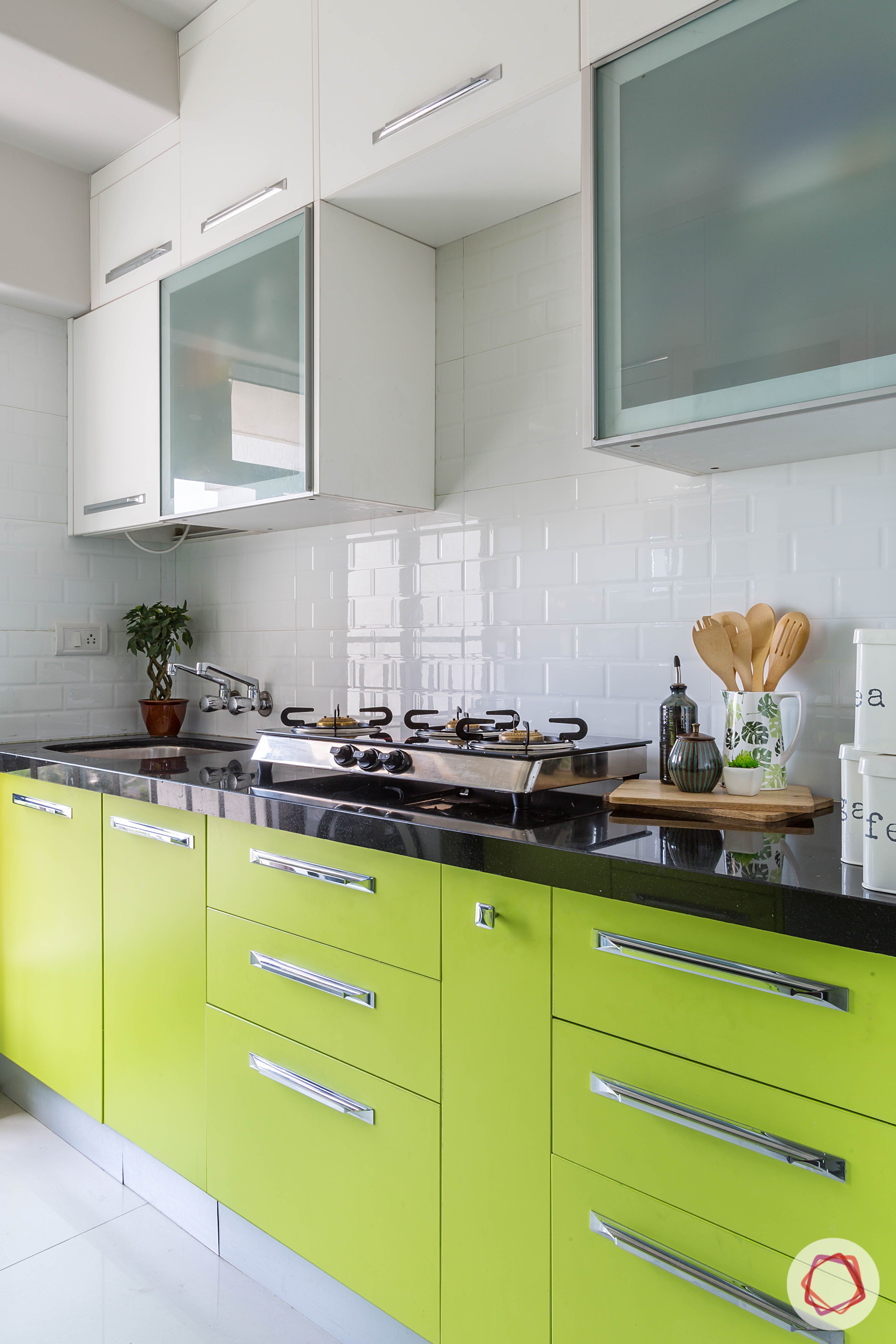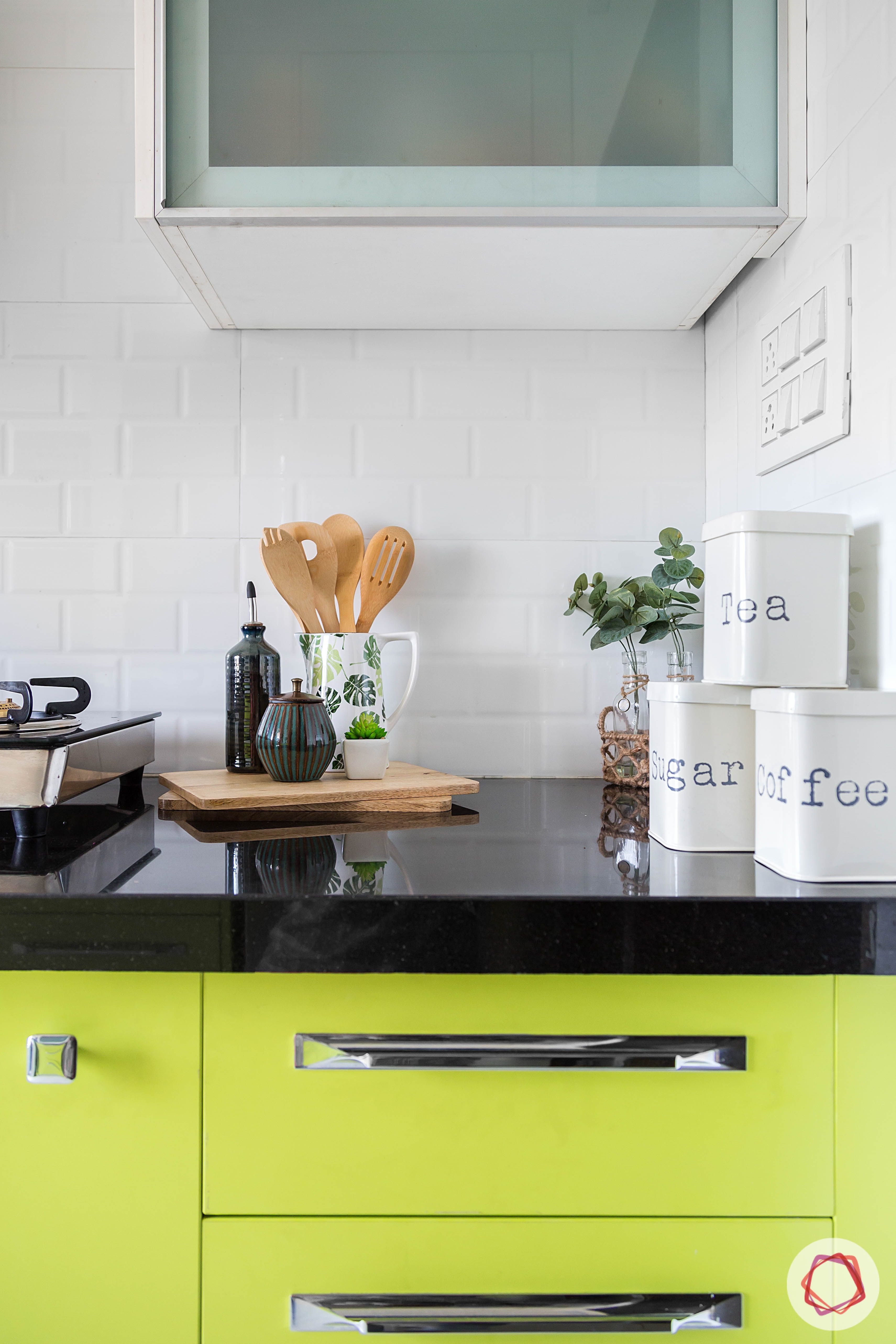 Looking for a backsplash that's sturdy and durable? Try porcelain. Porcelain tiles are much similar to their ceramic counterparts in their benefits. The only difference arises from the different clay and raw materials, firing temperatures and time frames used. Since porcelain uses slightly superior clay, it's stronger and more expensive. Both are easy to install, clean and maintain.
#6: The All-New Laminam Backsplash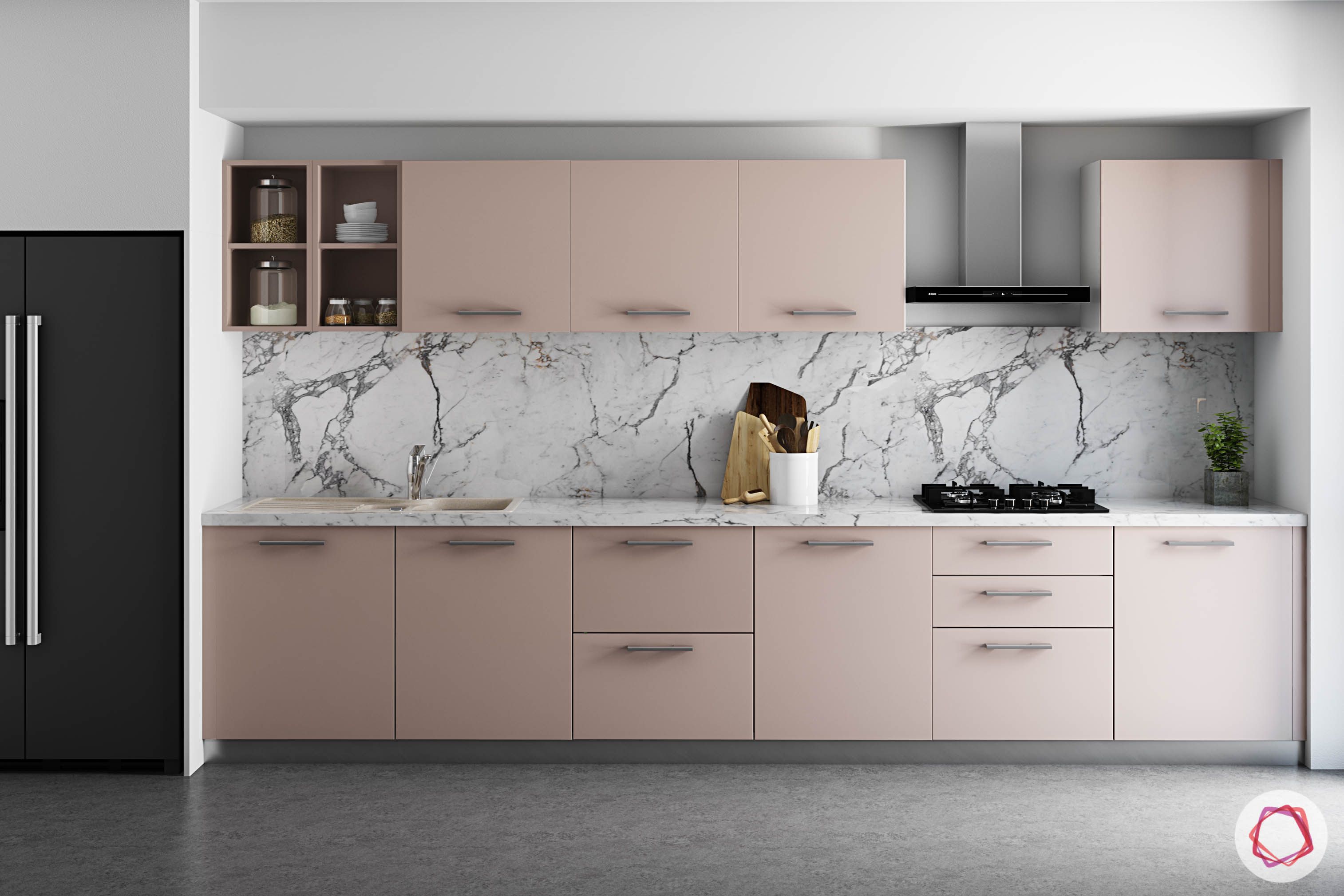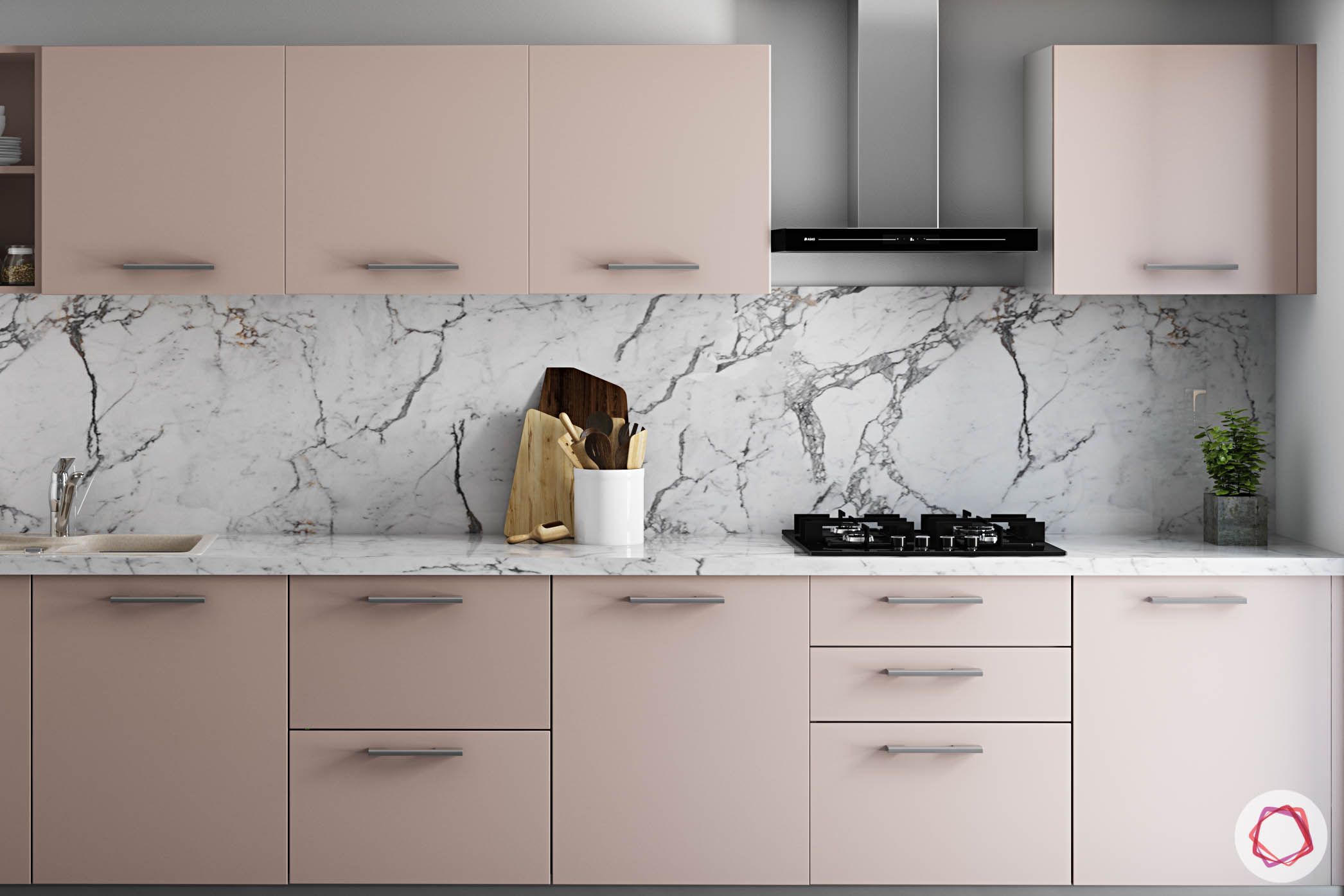 Want your kitchen to look unique? Go Italian! Breaking the traditional concept of backsplashes, or surfaces in general, Laminam is a contemporary Italian porcelain slab that comes in large sizes with minimum thickness. It is remarkably stable and has very high resistance to scratching, high temperature and abrasion, making it a popular choice when the budget is not a constraint. Laminam is also easy to clean, resistant to frost, mould and mildew.
Pick a backsplash material based on your budget and the overall colour scheme of your kitchen. Use neutral colours for the cabinets and play with backsplash colours for a vibrant-looking kitchen.
Trend Alert: Stone Backsplash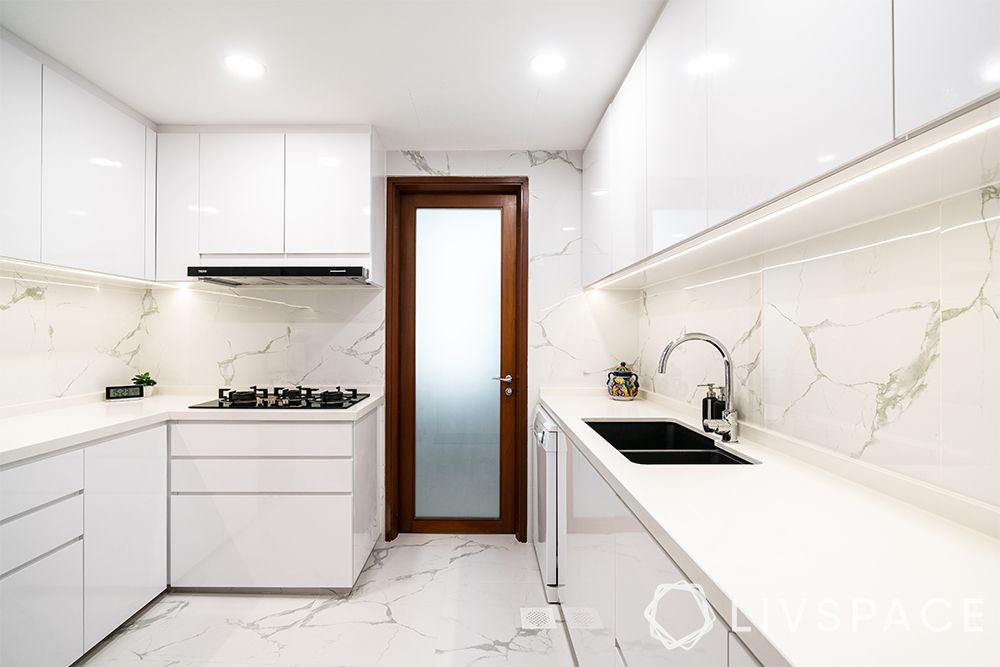 A simpler way to pick the right backsplash is to go with the same material as your countertop. Running the countertop material or colour up onto the wall will provide continuity in the look of the kitchen. Also, the stone is really easy to clean and resistant to most stains!
Check out kitchen design ideas:
How can Livspace help you?
Like our backsplash ideas? If you want such beautiful wall tiles design too, then contact Livspace. Book a consultation with our expert designers to get quality and safe interiors. Learn more about our COVID-19 safety protocols here.
Also, if you enjoyed reading about this, take a look at What Kitchen Countertop Matches Your Personality?
Send in your comments and suggestions— editor@livspace.com