Winter is around the corner and its time for a wardrobe overhaul. The average winter wardrobe would have coats, sweaters, scarves and other odds and ends. Since many of us don't have walk-in closets, winter wardrobe organisation requires effort. Stuffing your clothes into a closet is never a good idea, it's a fabric killer. Winter clothes can take up a lot of space and they need to breathe.
So how does one create a fabulous winter wardrobe without that extra closet space?
Wardrobe audit

But before you begin stacking your knitwear, you'll need to conduct a wardrobe audit. Yes, we take it very seriously!
Begin with getting rid of clothes you haven't worn the last two winters. If a sweater or jacket hasn't seen the light of day over the last 600 days, there's a good chance it's not going to this winter either. These include wishful thinking clothes; clothes you don't fit into currently, but hope to one fine day, and tattered clothes with high sentimental value. We suggest making it a fun exercise. Dump all your clothes on the bed, and throw yourself a fashion show.
Arrange by fabric
All fabrics are not the same and thus, need different kinds of organization. Your coats, shirts, blouses, and skirts are best hung, while your sweaters, tops, and jeans can be stacked. Use good quality hangers and organise your clothes by color, style, and frequency.
Hooks and rods
Rods are a real lifesaver. Knot your scarves, stoles, and shawls on them. Use hooks to hang your belts and bags. They take up minimal space and retain their shape.
In case your wardrobe doesn't have too much hanging space, affix a sturdy rod on one of your walls and let it become a statement decor piece. Along with your scarves and stoles, you can feature your long coats and overcoats there. Hanging clothes keep creases at bay.
Shoe racks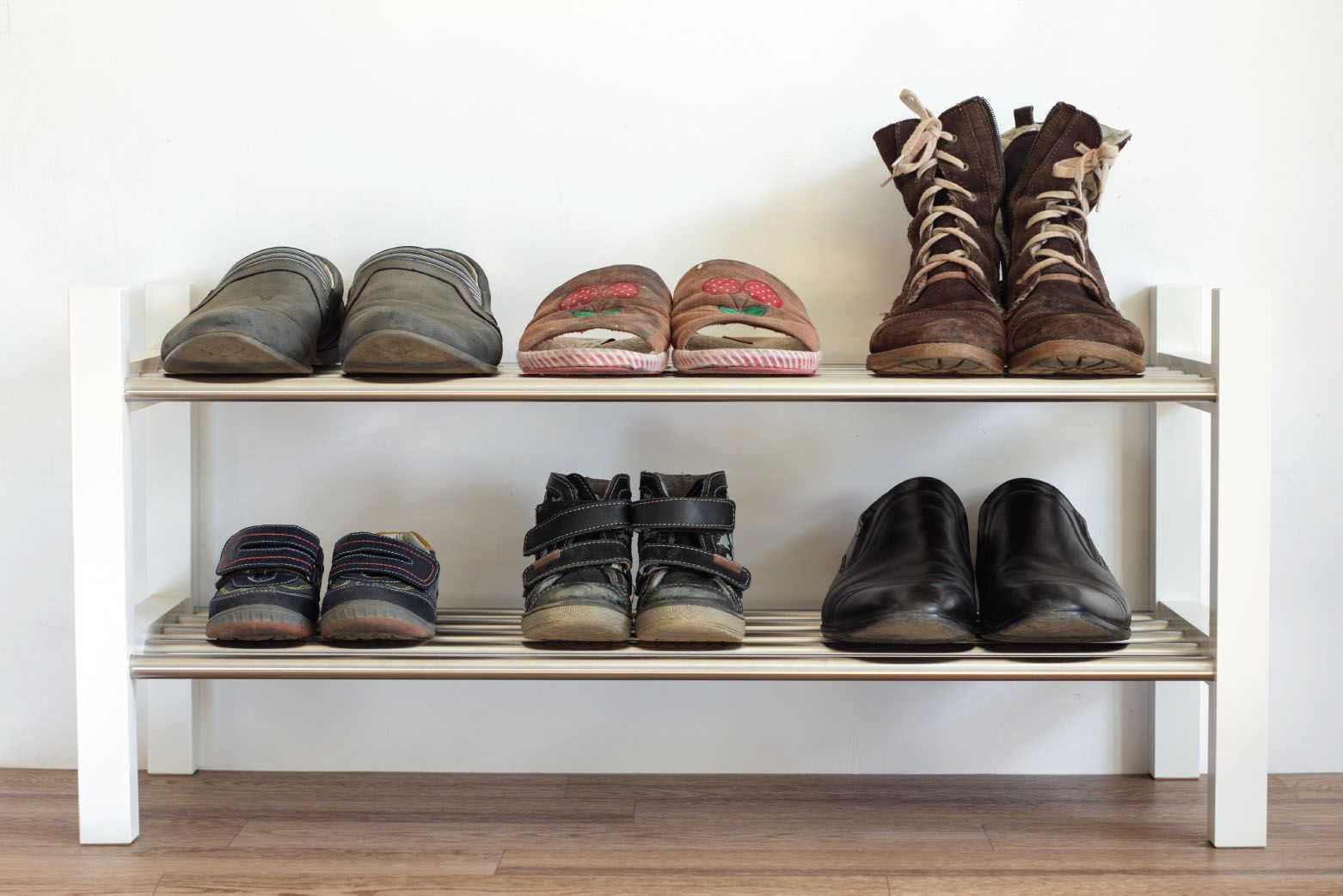 Winters also mean boots and quite a lot of them. While fashionable, they are quite difficult to store. In case your wardrobe is full, purchase an inexpensive rack or bookshelf and create a nifty little corner for your boots. Your other shoes can also go there or you can hang a shoe organiser at the back of your wardrobe door.
Box 'em up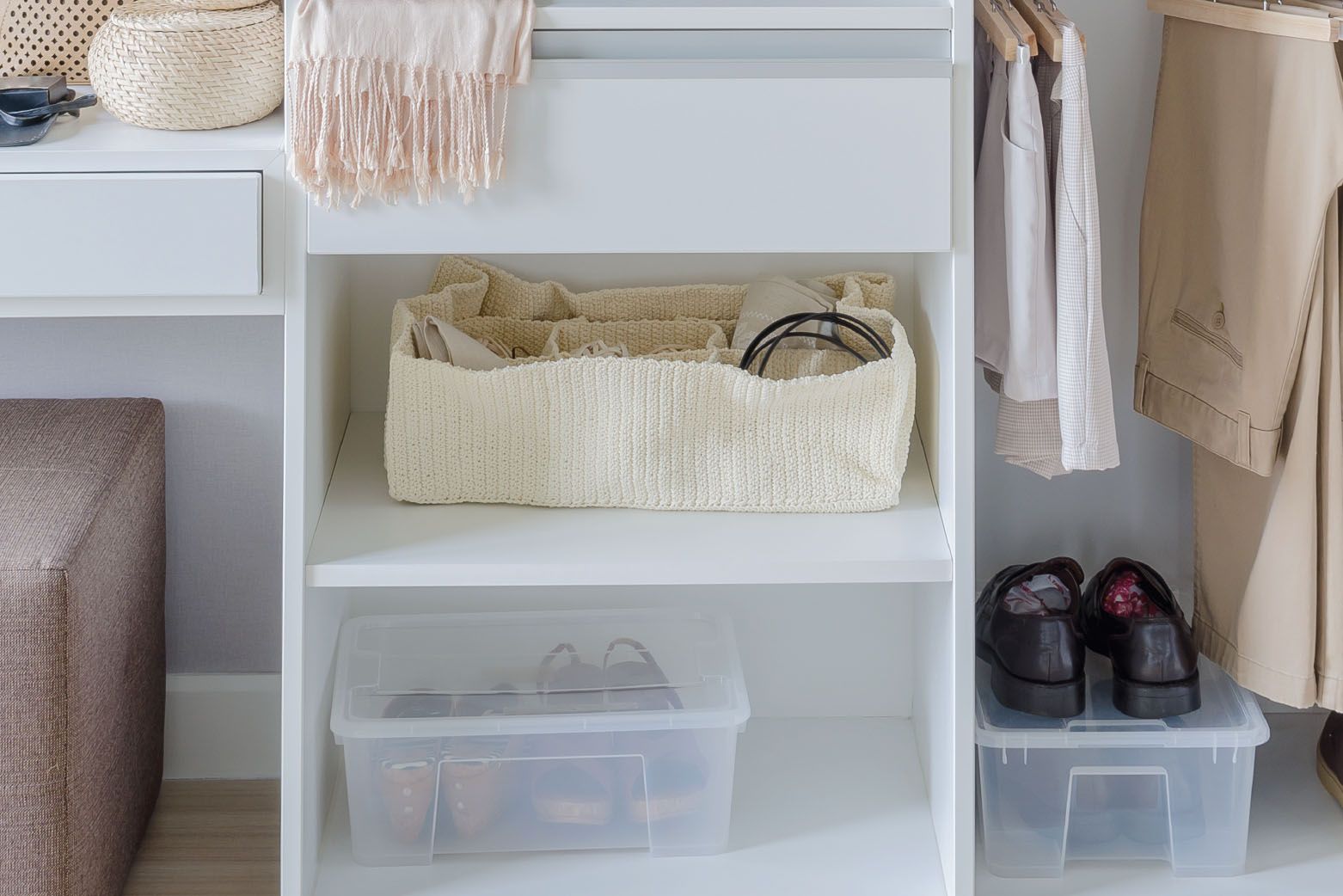 Use boxes and baskets to reduce clutter. All your socks, stockings, caps, gloves and delicates can go in there. You don't need to purchase fancy boxes, even delivery boxes or even shoe boxes work You can also get creative and paint them or craft them so that they come out like drawers.
Now that you have these tips in your pocket, go create a fancy but organised winter wardrobe for yourself.