A medley of different themes that brings out the best storage options for the young energetic couple.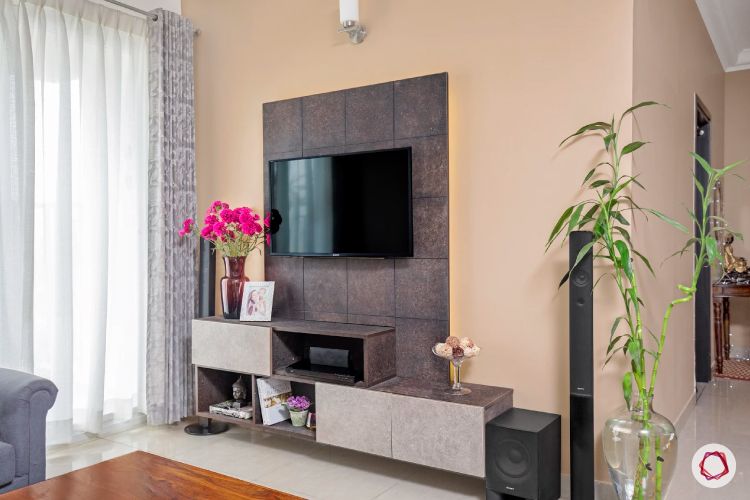 ---
Who livs here: Aditya Deuskar along with his wife Rachana
Location: Prestige Ferns Residency, Haralur Road, Bengaluru
Size: A 3BHK home spanning 1750 sq.ft.
Design team: Interior designer Divya D with project manager Pratik Doshi
Livspace service: Modular Kitchen and Wardrobes
Budget: ₹₹₹₹₹
---
When Aditya Deuskar looked for an abode away from Bengaluru's chaotic traffic, Prestige Ferns Residency caught his eye. What it lacked was interiors to match its splendour and exude the couple's personality — young and lively. Surrounded by lakes, the location was an oasis of serenity, giving us the opportunity to turn their space into something magical.
After going back and forth with a few designers, Aditya stumbled upon the Livspace Experience Centre when he was partying in the area. He instantly felt welcomed by the friendly and casual environment. Their designer, Divya D, took keen note of Aditya's love for riding and his wife Rachana's flair for painting while creating stunning storage options.
No sooner than Divya took up the task, she was surrounded by challenges pertaining to the builder's restrictions. Not one to give up, she worked her way around protruding wires and messy pipelines to give them a home they would love!
A Warm Welcome!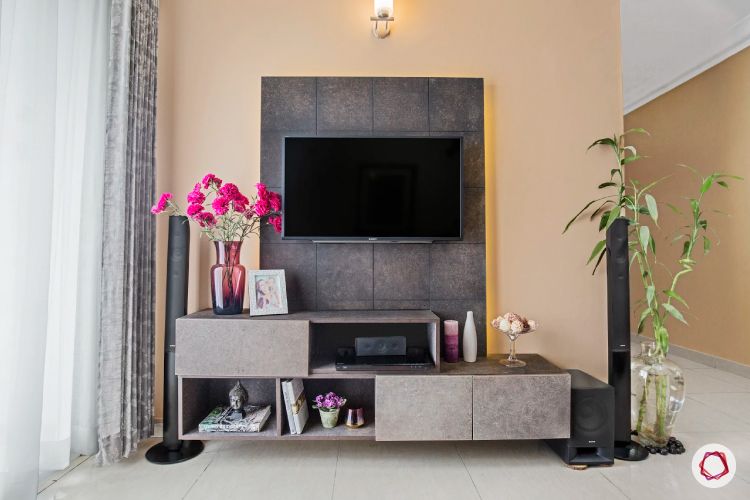 Since the whole home was dwelling on different themes, the couple opted for a rustic note in the living room. The stone-finish laminate had charmed its way into their minds. Giving the entire room a focal point, this entertainment unit is stylish, functional and impressive!
A Gourmet Kitchen Fit for Guests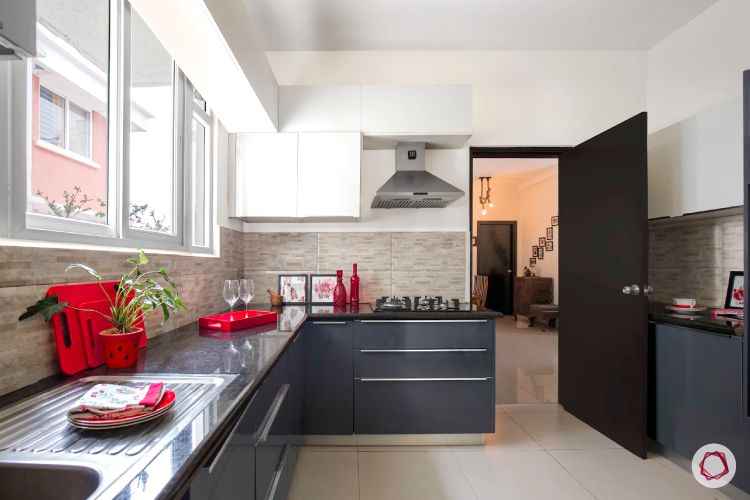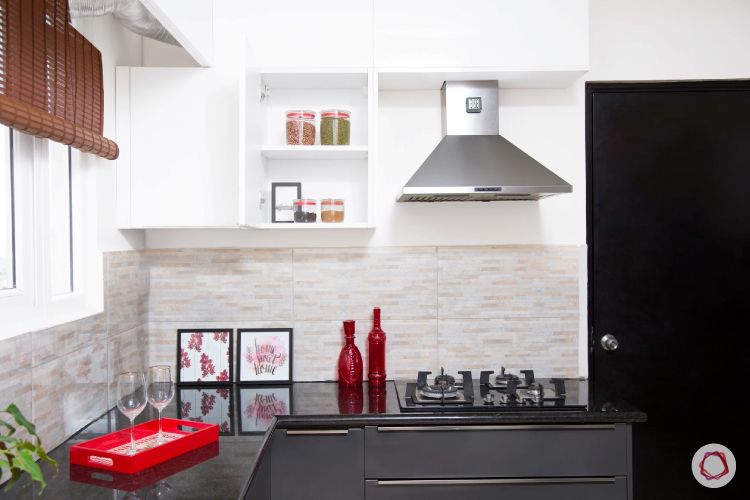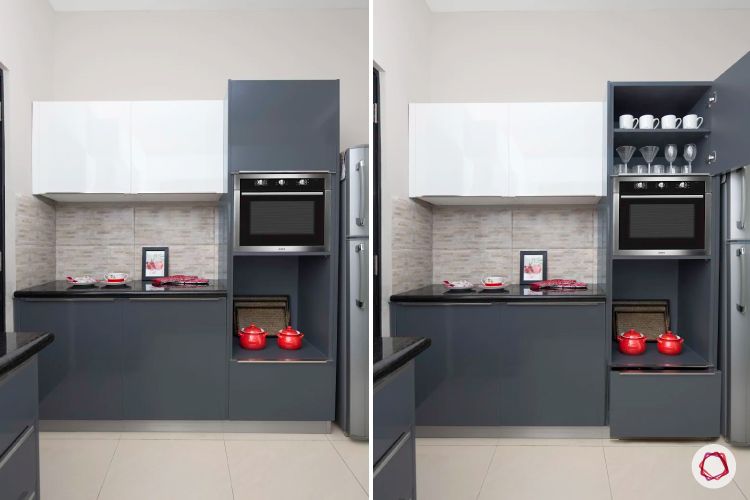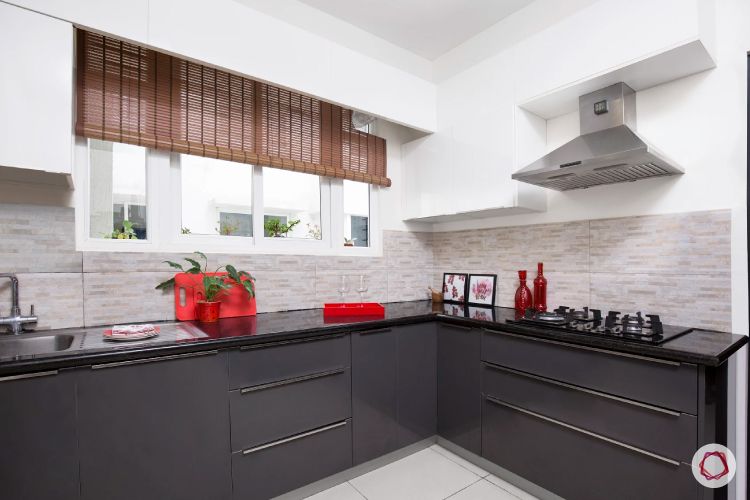 Their kitchen turns into a busy zone when guests are over. The spacious kitchen can easily fit more guests and also has enough counter space to act as a serving table. As people who love throwing parties, this kitchen is built to accommodate people, food and drinks.
The home looked messy with gas lines and wires at odd locations. However, Divya strategically covered them with a hollow module to make sure the building regulations wouldn't be violated and the points would be accessible when required. Why let yourself be limited by building constraints when our designers can work their way around it to give you a more functional space?
Contemporary and Cosy Personal Space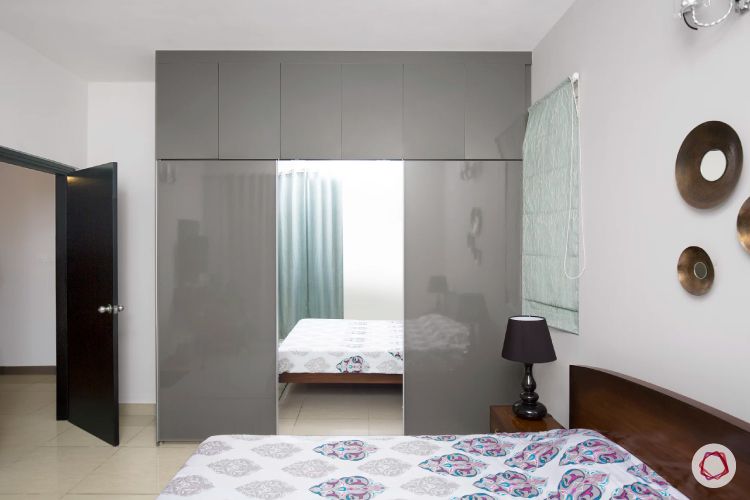 As a newly-married and vivacious couple, the duo wanted a contemporary look to match their lifestyle. Taking advantage of the light flooding through the balcony, Divya added a sliding wardrobe with autumn leaf finish and a full-length mirror. This not only solved the issue of space constraints but also amplified the light to make the room appear more spacious.
Wonder in Wooden Finishes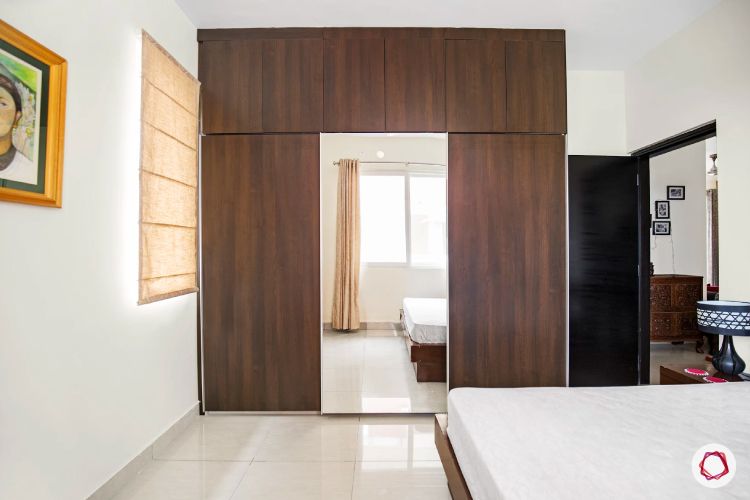 Their initial plan was to add a four-poster bed to mimic the royal homes in ancient India but the plan didn't unfold well, owing to the size of the guest room. However, the wardrobe added an ethnic twist to the room with a mystique walnut finish making it fit for royalty.
Easy Entertainment Zones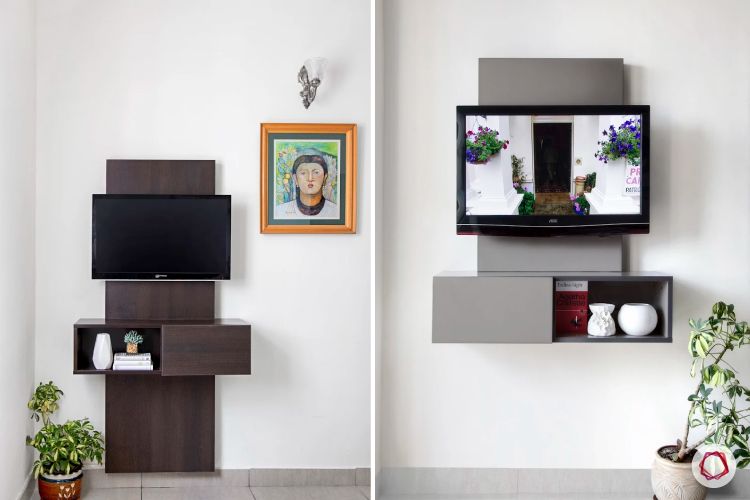 While the couple has accepted the modern 'Netflix and chill' philosophy, their TV units have also adapted to this principle with its sleek designs, clean lines and no-fuss design. It amps up the relaxing quotient in the bedrooms without eating up any additional space.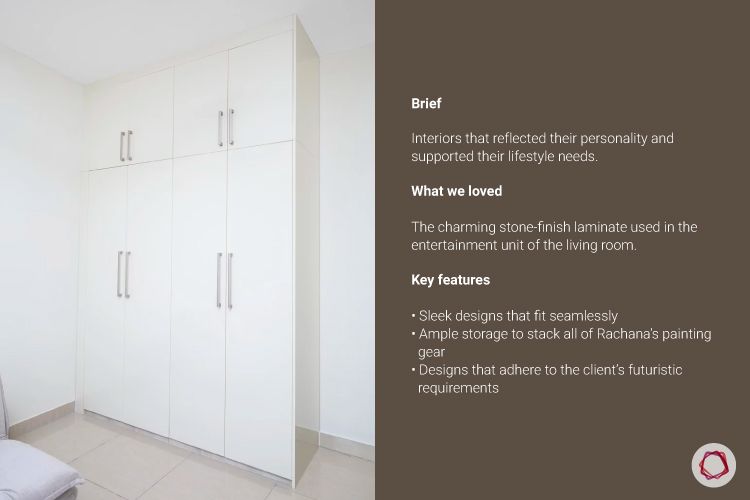 The third room was supposed to be a zone for the guys where Aditya and his gang could hang out. However, things took a quick U-turn when Rachana claimed the room as a Zen zone to paint to her heart's content. The frosty white twin wardrobe adds to the tranquillity of the room.
Vanity Fare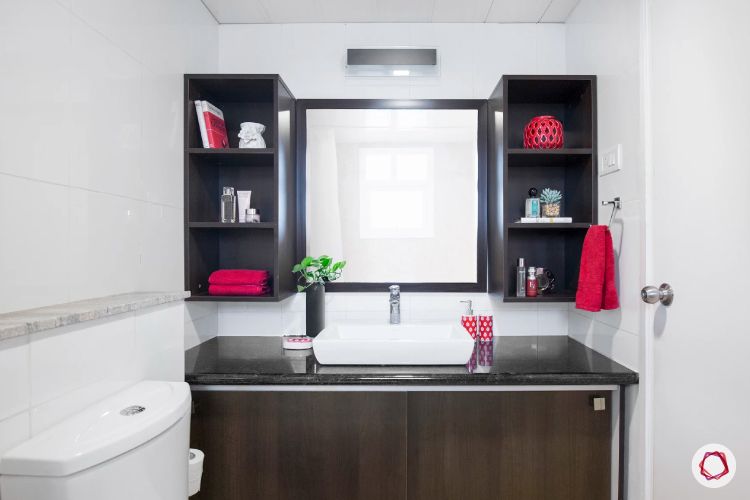 The vanities are classy with mystique finishes taking centre stage. The countertop and shelves add functionality to the space while the finishes add a contrast to the all-white washroom.
"The design was fun and challenging mainly because of the restrictions of the builder. However, the end result turned out to be beautiful as desired."

—Divya D, Livspace Designer
What do you think of this home? Write to us at editor@livspace.com.