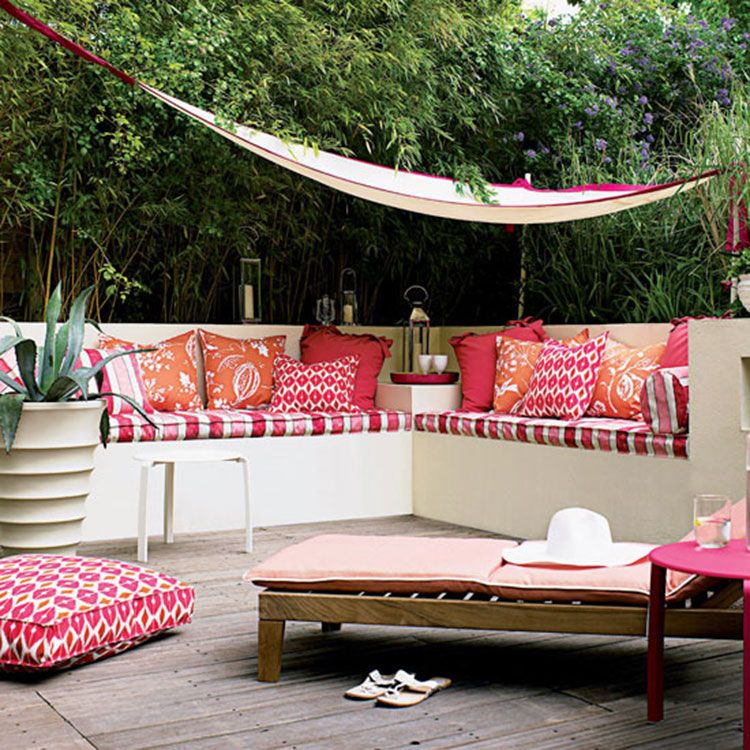 Source: Realsimple
Just when you think you're done overhauling your interiors, you notice the bare garden lawn or patio. You resign, and decide to buy a few plastic chairs and be done! Well, we're here to tell you outdoors is the new indoors, and it can be equally fun to shop for garden furniture.
Here's a simple checklist to keep you on track and help you choose the perfect pieces for your garden getaway.
Recline and Relax
Start with a plan. Don't go around haphazardly shopping. Look at your space and decide how you want to use it. Is it for Sunday brunches? Then, you'll need a spacious dining table. Is it for intimate get-togethers? Then a bench, a few chairs, and side tables to hold cocktails will do. If it's only for lounging, then recliners and a hammock should do the trick. When you finally begin swiping plastic, sit on the furniture before making a buy. Comfort is key because you're going to be lazing around for hours on end. The piece should have a supporting backrest and sufficient leg room. Throw in a few cushions as well.
Durability is King
Since your garden furniture is going to be out in the open, whether rain or shine, pick out materials that are weather-tested. Wrought iron, aluminium and treated plastics are ideal around the year, and are budget friendly. Treated rattan and wicker are also a wonderful choice and lend a tropical vibe. If solid wood appeals to you make sure it's teak, the king of woods, as it won't experience too much wear and tear. Unless your patio or deck has a roof, consider storage during off seasons. It's best to store it inside so you can add years to its life. Opt for light pieces that can be stacked, folded or pulled apart for compact storage.
Bring Some Warmth
Just because it's outdoors, it doesn't mean your garden getaway doesn't need a rug or two. Place an all-weather rug, a few lanterns, candles, and hang a few planters to instantly give the space a personal touch. Times have changed. Pick out garden furniture from a plethora of colors: pinks, blues, greens and whites. If you already have a few pieces at home, upgrade them with a coat of paint. This is also a smart way to keep your furniture fresh and rust-free.
Livspace Loves:
Start shopping today with our favourite picks.
1. Oriel Bistro Table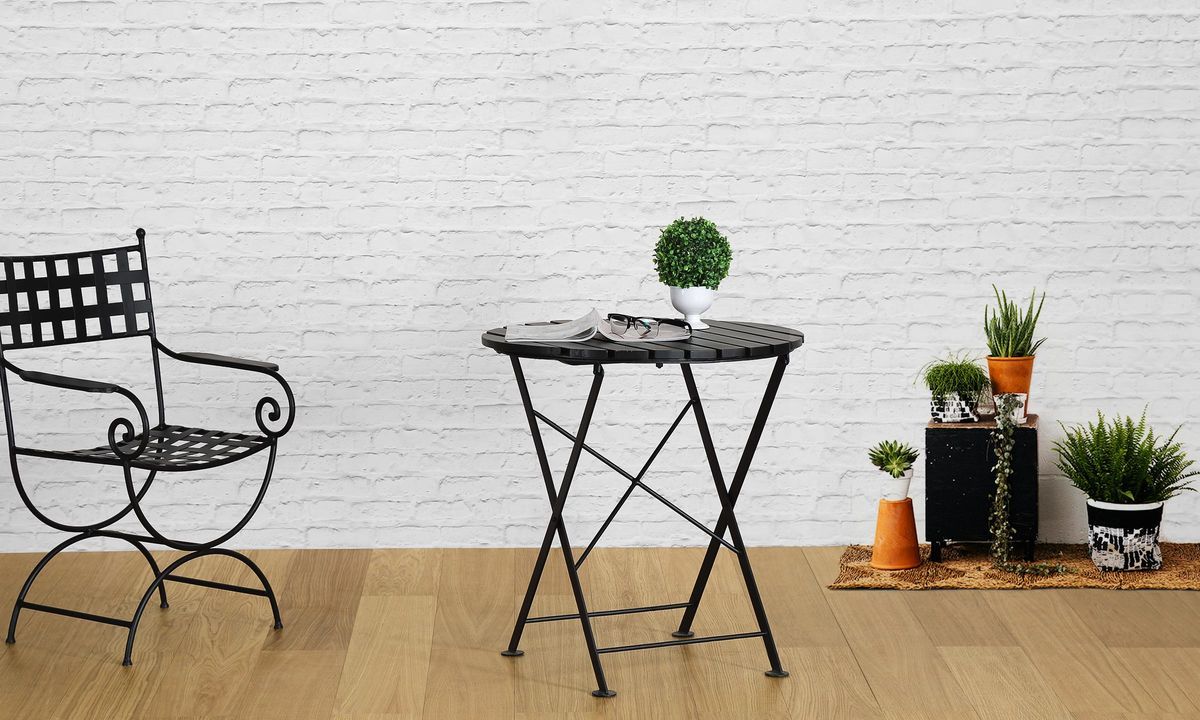 An ideal breakfast table or perch for cocktails, the Oriel Bistro Table is a casual and stylish addition to your deck or garden.
2. Winston Outdoor Chair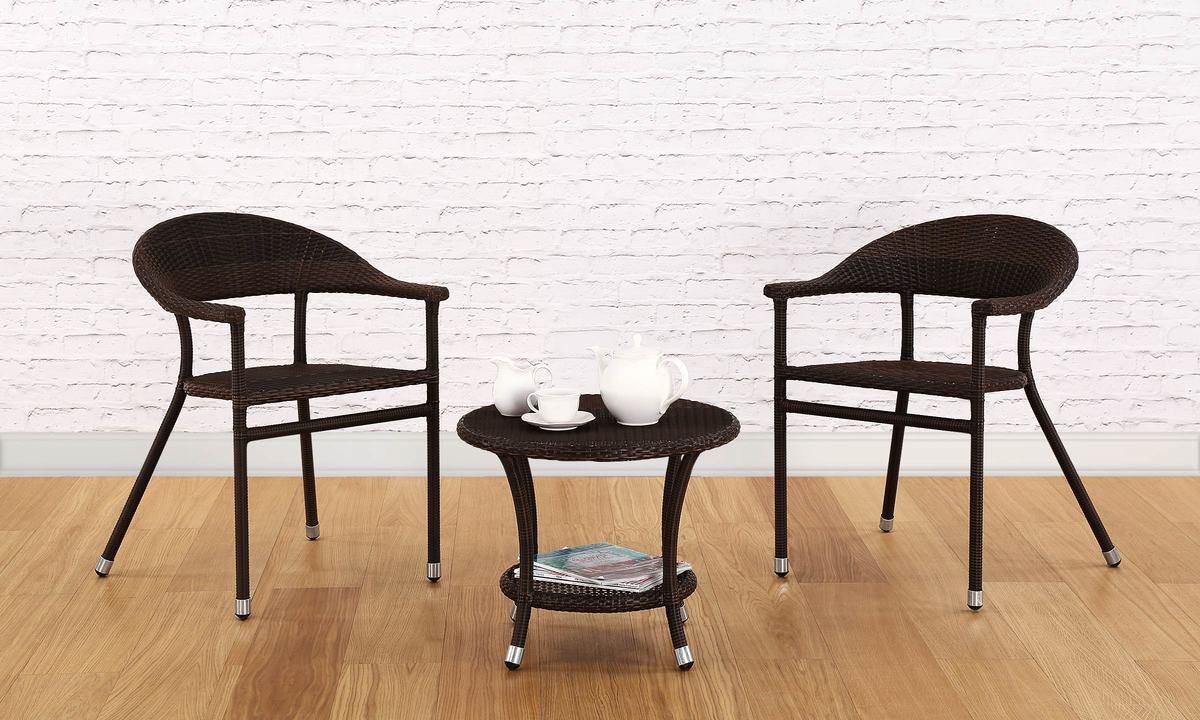 Add a plump cushion, and sip your morning coffee on the Winston chair. Made from treated rattan, it's the best bet money can buy and is sure to last year-round.
3. Masaba Coffee Table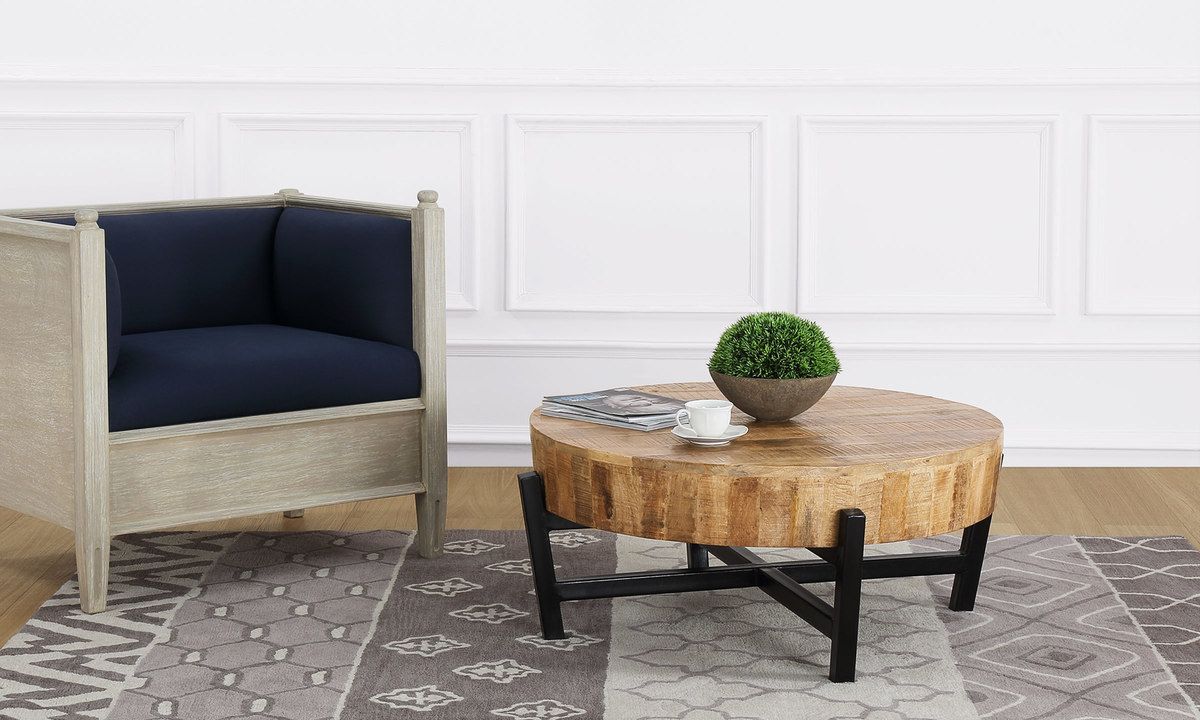 The distressed finish of the Masaba coffee table screams outdoors, and is perfect for those with a deck. Centre it on a rug, and enjoy it's rustic glow. Place it away from direct sunlight, and move indoors during monsoons.
4. Tolix Chair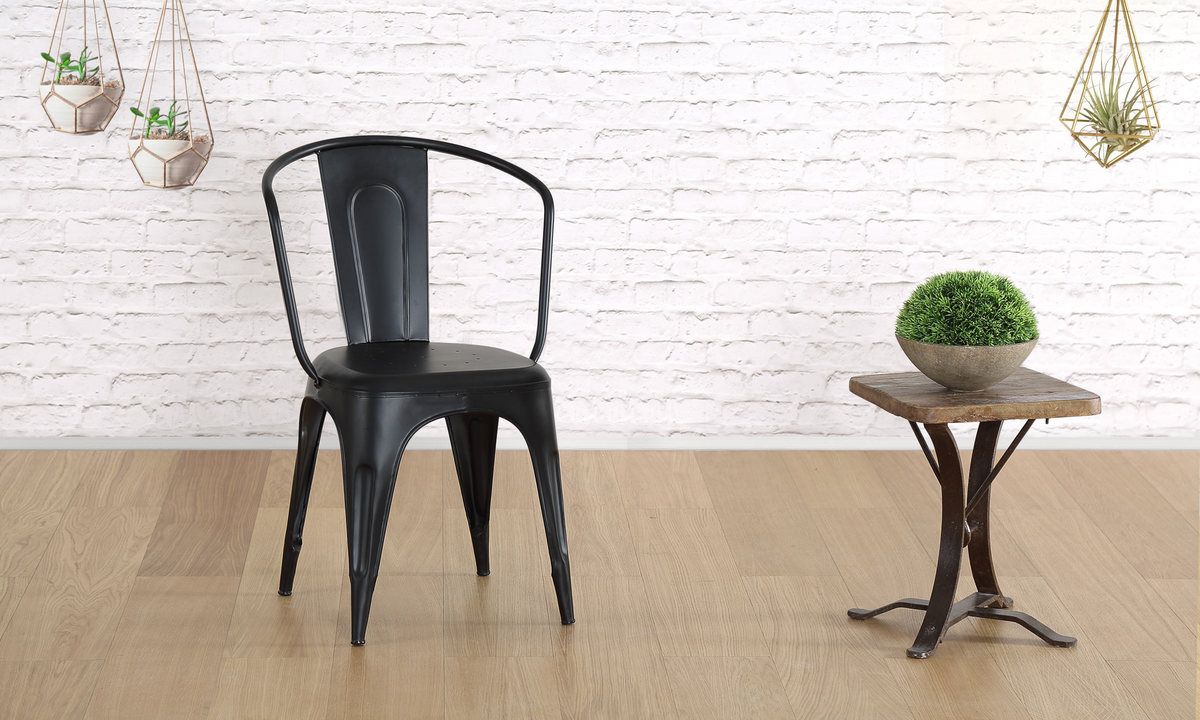 Don't be afraid to mix and match. Marry a solid wood dining table with the industrial edge of the Tolix chair.
5. Emerens Bench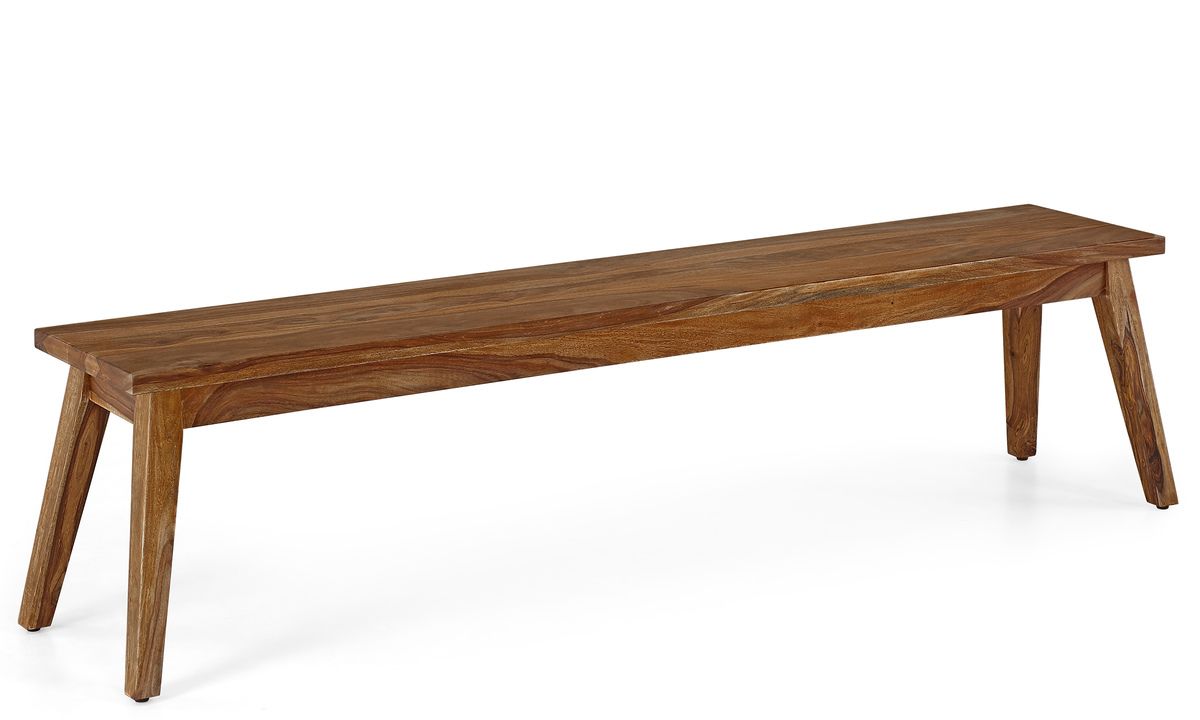 Pair the raw, simple lines of the Emerens bench with an organic dining table, and boost the seating capacity around your patio. Keep away from direct sunlight, and move inside during off seasons.
6. Latonya Outdoor Chair
The curvaceous silhouette of the Latonya chair is perfect for sinking in with a book. It's rattan frame is weathered for all conditions.
6. Lou Tea Table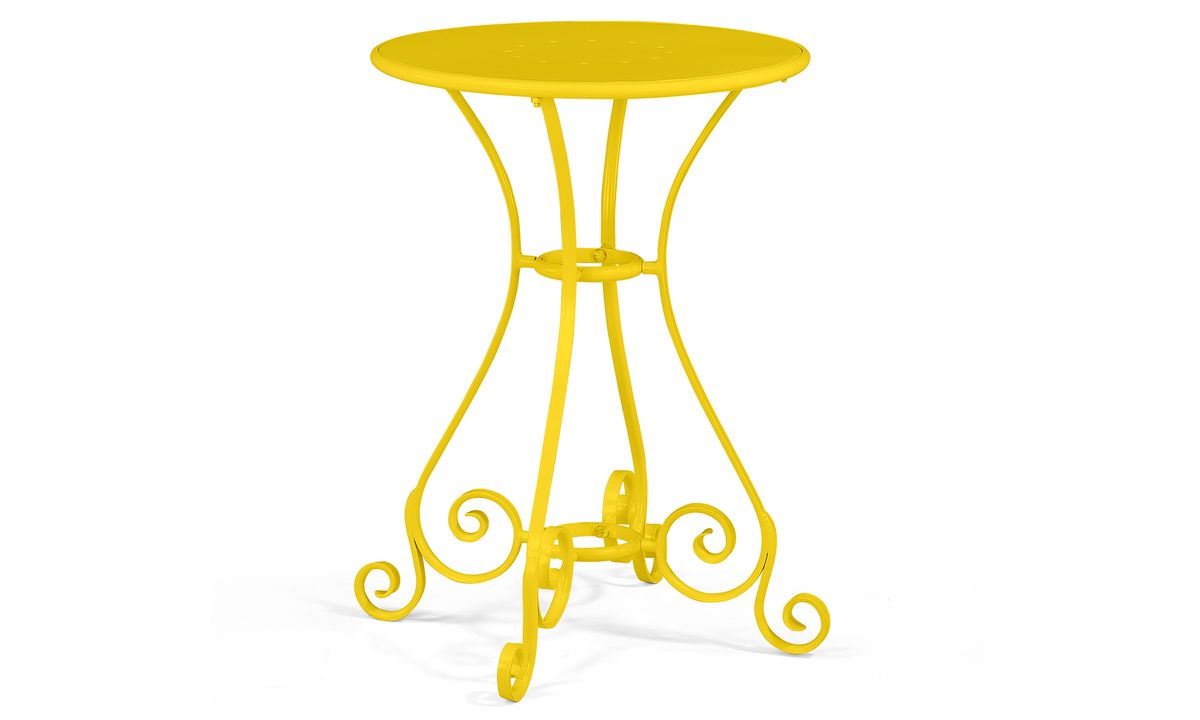 Add a spot of color to your lawn seating with the vibrant Lou tea table.
8. Garth Tea Table
Use the Garth tea table both indoors and out, and enjoy the warmth of it's earthy tones.