A well designed garden seating area can be a fun place to socialize with people and get that much needed change from the suffocation of the indoors. Especially in India with its extreme climate, gardens have a cooling effect around homes and can be enjoyed in the morning and evening times. Here are some design tips for creating a beautiful garden seating area:
Garden Seating Design Tip #1: Get the best view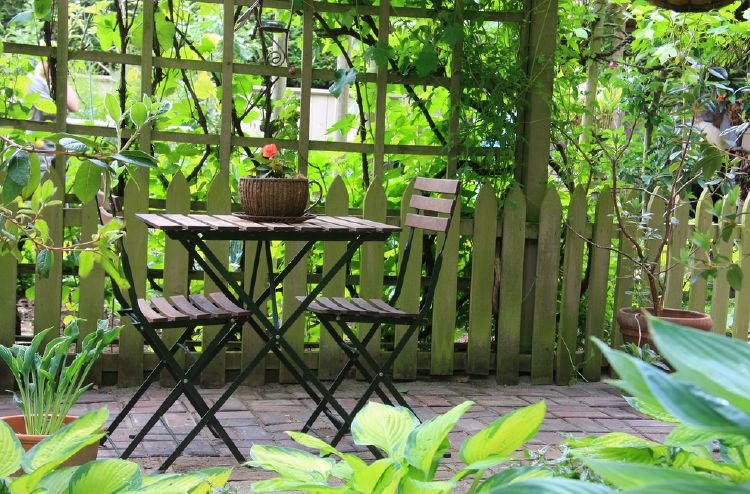 Choose a spot that gives you the best view or looks upon the best aspect of the garden. In this setting, the trellis with climbing plants works as a beautiful focal point.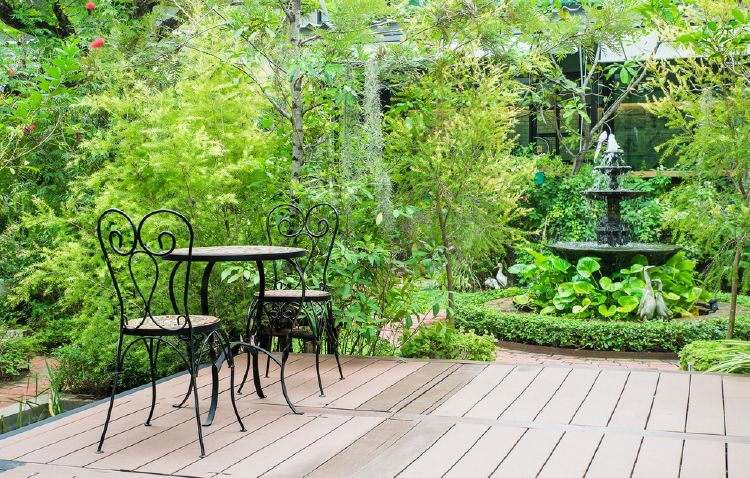 You can align your garden seating area to overlook your favorite patch of flowers or sprawling outdoors. For Indian climate, adding a water feature like a fountain is a good idea. It's pretty to look at and brings temperatures down.
Garden Seating Design Tip #2: Robust flooring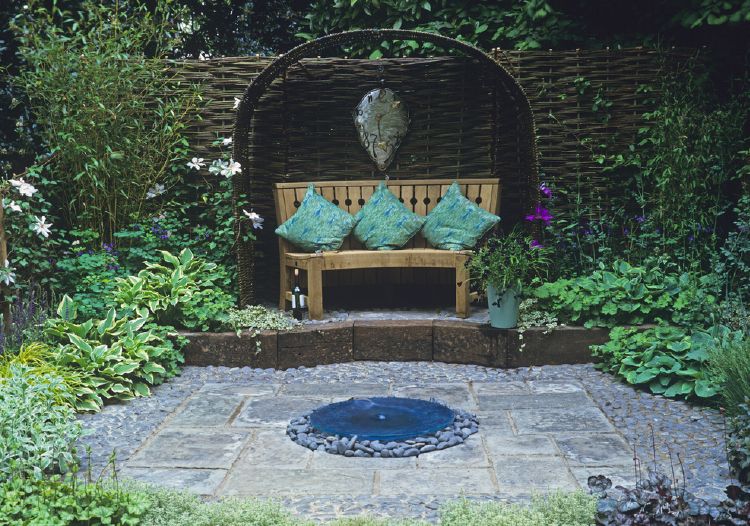 Your garden seating area can be set apart from the surrounding with the right flooring, unless you love the feeling of grass between your toes! There are plenty of options such as stone, gravel, plastic wood etc. Consult an expert and choose according to your budget.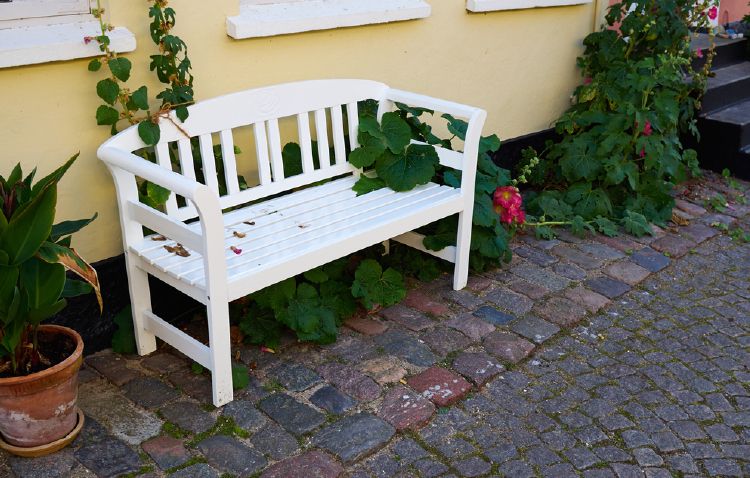 Make sure that the flooring is waterproof, can be cleaned easily and can weather the elements so you don't waste time in maintenance.
Cobble stones lend a nostalgic feel to this simple garden seating area.
Garden Seating Design Tip #3: Shady comfort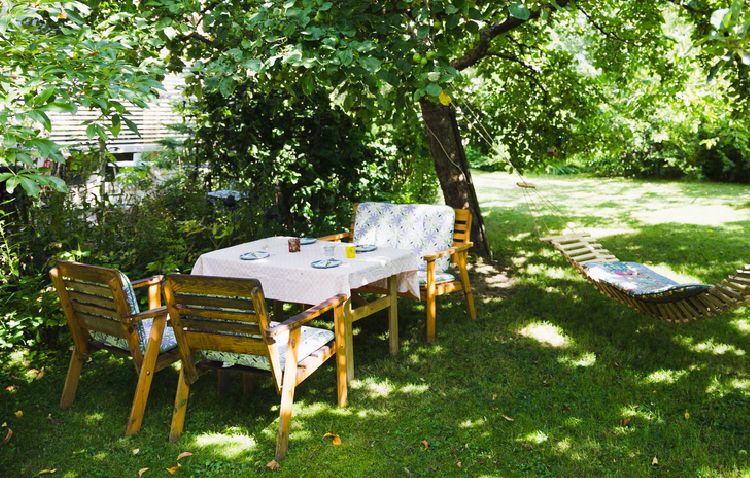 Make the most of bushy foliage or tall plants and trees by pitching your garden seating area right under it. Sita-ashok, frangipani, powder puff are only some of the many Indian plants you can grow for shade.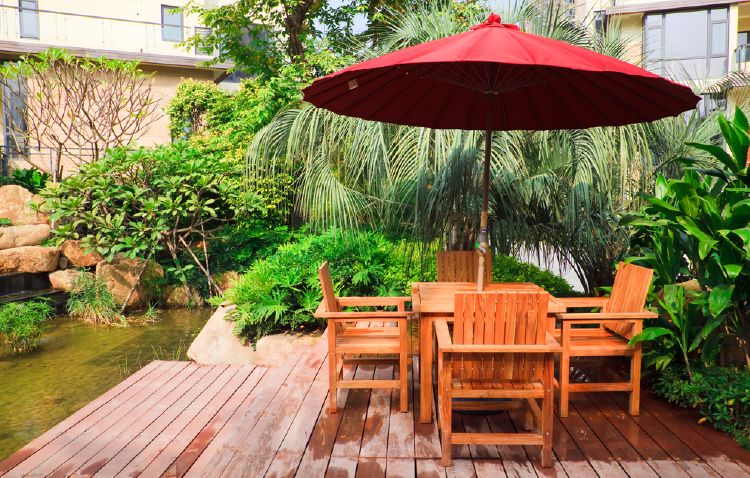 In case you don't have that big a tree, use a beach umbrella or create a makeshift canopy with an old sari.
Garden Seating Design Tip #4: Weather proof furniture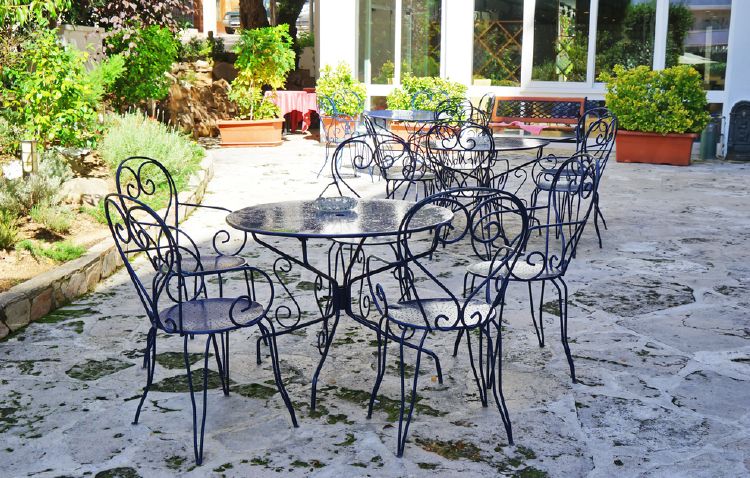 Invest in sturdy, weather proof furniture. Ensure that it does not rot or rust on exposure to water or fade under harsh sunlight. Powder coated metal chairs and glass topped tables are an excellent choice.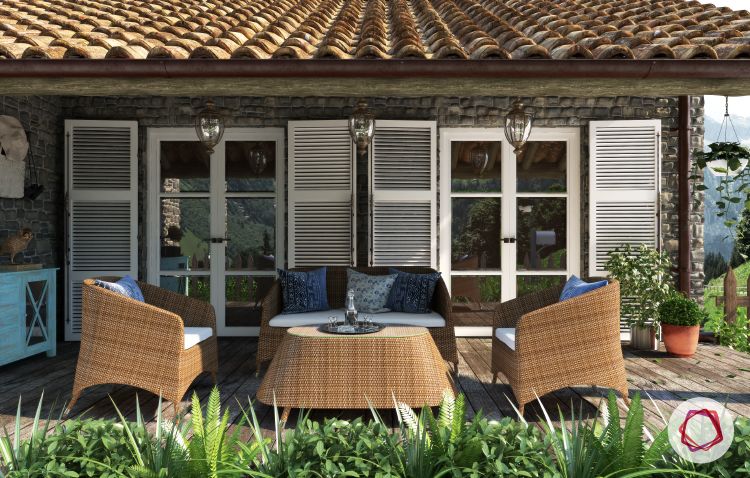 Rattan furniture and Sunbrella fabric upholstery for cushions are the go-to preference for outdoor spaces.
Garden Seating Design Tip #5: Bright at night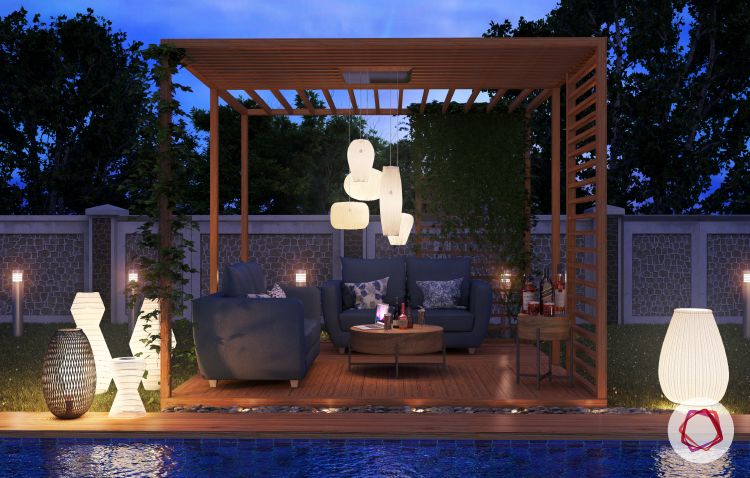 Who says you can't relax in your garden late at night? Add fairy lights, lanterns or floor standing lamps to create the perfect ambience. For parties, you can up the ante by adding candles or lamps to the table. This low budget plan leaves plenty of scope for customization.
Garden Seating Design Tip #6: Alternate seating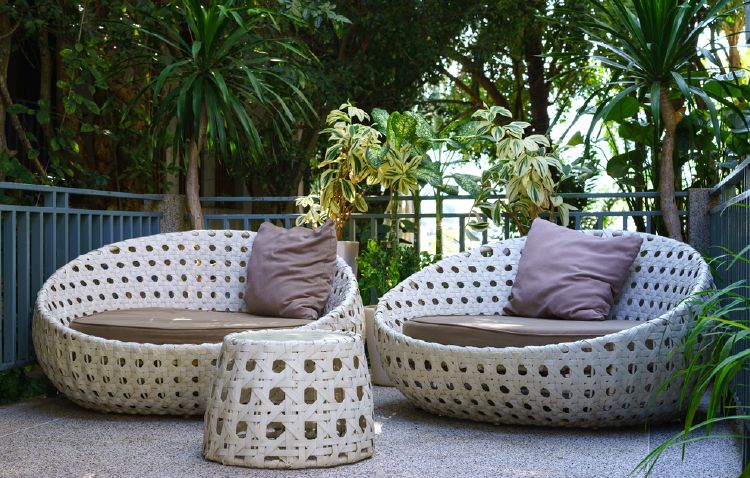 The seating you choose for your garden depends on how you like spending time there. For long hours of reading or an outdoor snooze, go for sunbeds that are not just weatherproof but comfortable as well.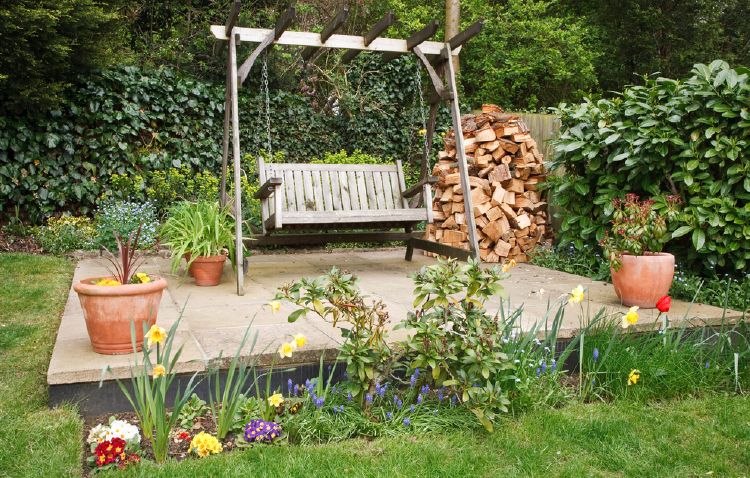 Swings appeal to both kids and adults and instantly creates for a cheerful spot for social gatherings.
Garden Seating Design Tip #7: Pretty add-ons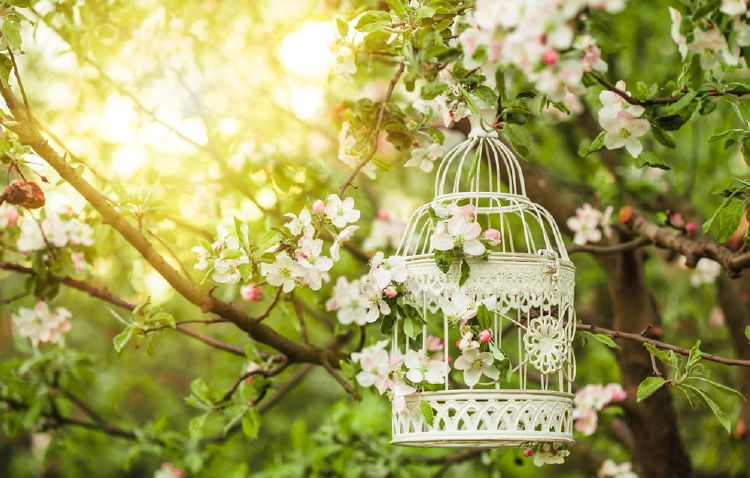 You can also make the garden seating area more picturesque by hang birdcages or birdfeeders from the trees or even wind chimes. This way the pleasant sound of nature will play in the background while you relax.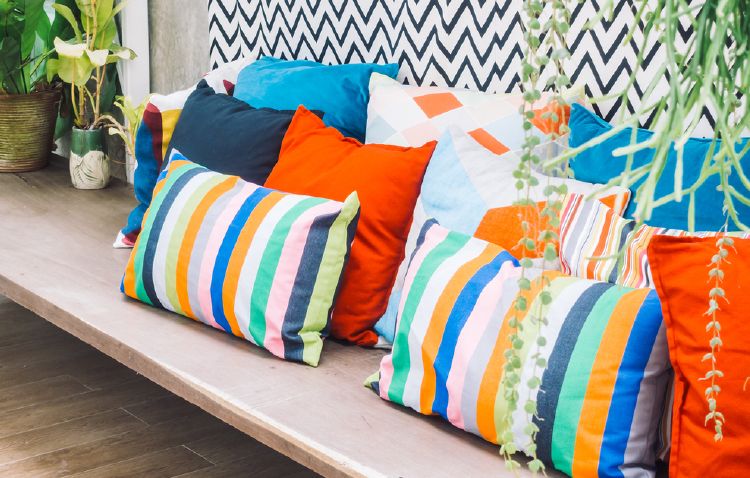 Even if you only have a simple deck, you can perk it up with colorful cushions. This way you can easily style your garden seating area when on a budget.
It doesn't matter how big or small your garden is, you can easily mix and match these design tips to create a garden seating area you'll love going back to.