If you're doing up your home, no reason why your vanity should be left out! Move on from the boring old white sinks that are trademarks of Indian homes. The market is filled with a variety of options these days, and if you're too busy to go out scouting, here's what you need to know in a nutshell!
Bathroom Sink Material #1: Porcelain or Vitreous China
People use these terms interchangeably making it difficult to distinguish between the two. Before you get confused, porcelain is hard clay that is moulded at high temperatures into a sink. Vitreous China is a coating added to the porcelain base. Since this option is economical and absorbs low moisture, we find it in many Indian households in many shapes and sizes. However, when struck with heavy or sharp objects, this sink can chip off easily.
Price: ₹4,000 onwards
Bathroom Sink Material #2: Enameled Cast Iron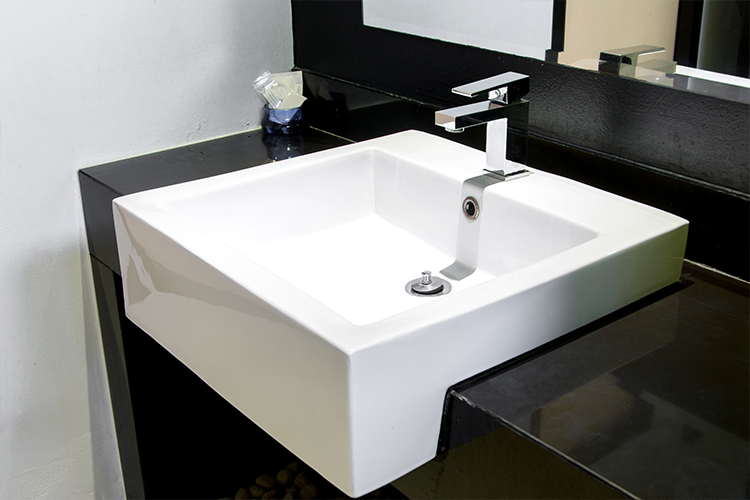 If you're looking for a durable option, this sink is your go-to option. Cast iron coated with a porcelain enamel and baked at high temperatures gives a smooth glossy finish. Iron being the base material is chip-resistant but heavy; so you need to have a strong counter to support it.
Price: ₹10,000 onward
Bathroom Sink Material #3: Stainless Steel Kitchen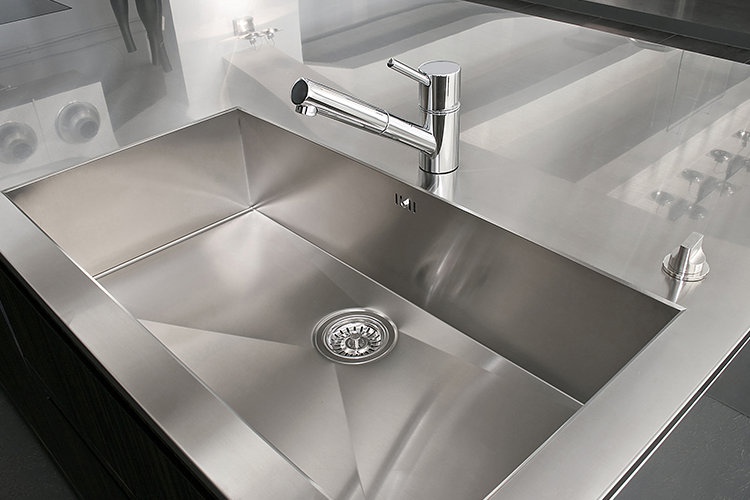 The entire durability of the sink depends on the thickness of the gauge. Thicker the gauge, the higher the expense and better the quality. Even though a thinner gauge will be easy on the pocket, it cannot sustain dents or resist water spots.
Price: ₹1,500 onwards
Bathroom Sink Material #4: Composite Sink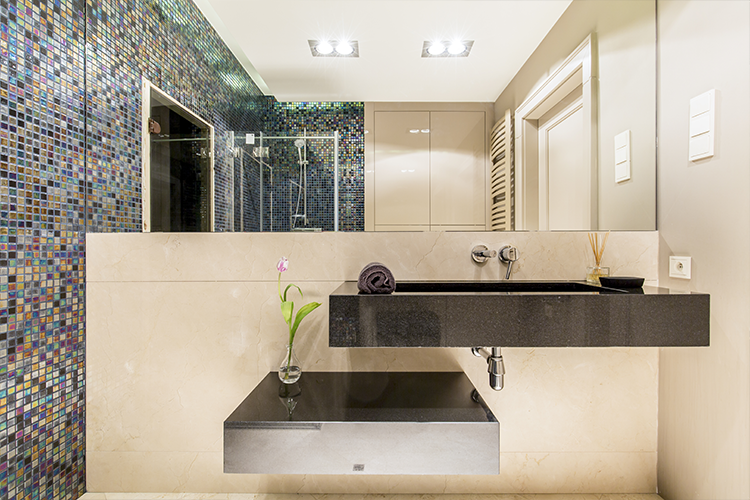 Composite sinks are made of powdered minerals like quartz or granite mixed with resins. These sinks are proven to be tough and durable. However, they are heavy on the pocket and also require non-abrasive cleaners to prevent scratches.
Price: ₹60,000 onwards
Bathroom Sink Material #5: Integrated Sink Styles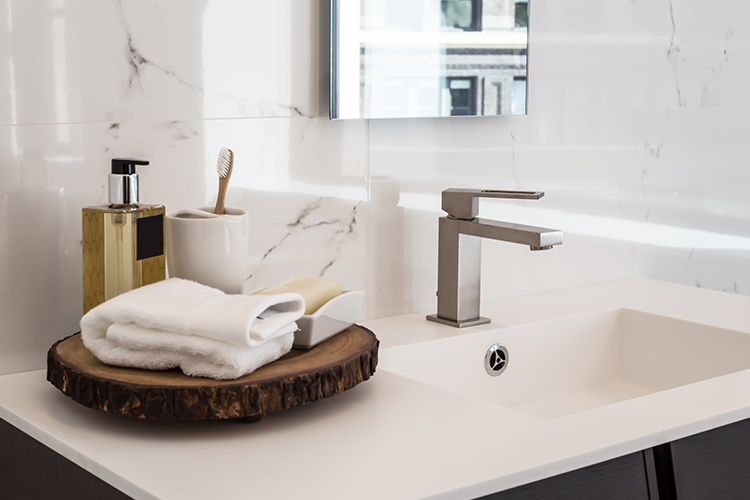 Integrated sinks use the same material as the countertop, giving a smooth transitional flow to it. Since they are customisable, you have the liberty to choose the material and size of the sink.
Price may vary based on the choice of material.
Bathroom Sink Material #6: Copper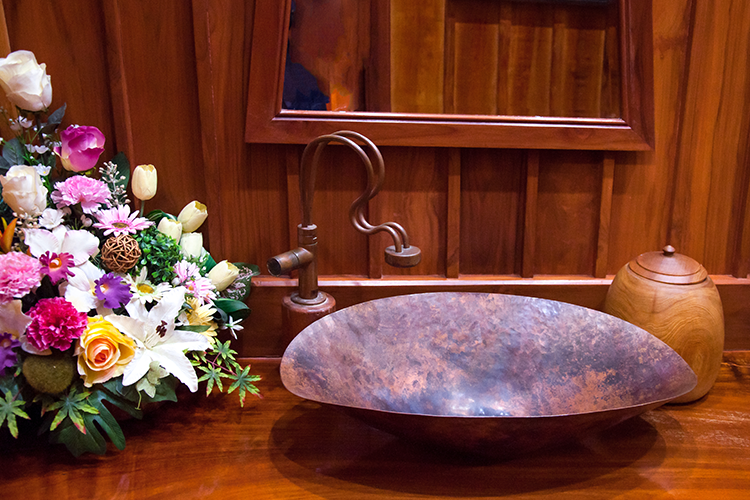 If you want a rustic theme for your bathroom, copper or bronze sinks are the best fit. Stylish and grand, these sinks exude an elite look. However, they are expensive and tough to maintain. The shade also tends to fade with time. We recommend it for guest rooms or common vanities in homes where the interiors draw inspiration from traditional Indian or Chettinad themes.
Price: ₹7,000 onwards
Bathroom Sink Material #7: Glass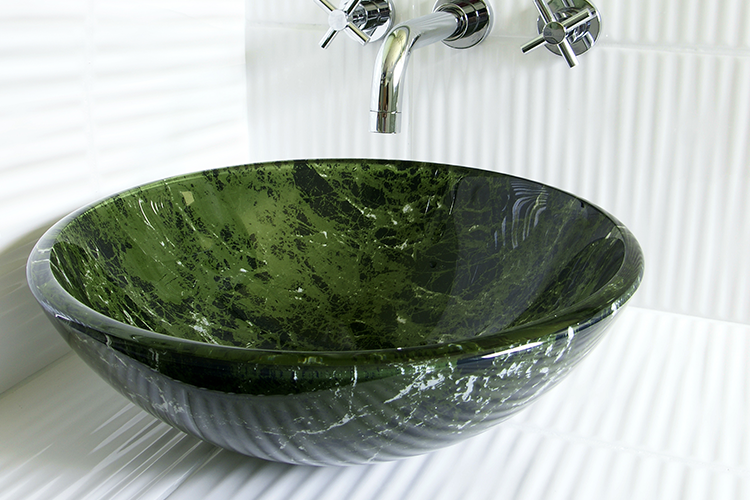 For those who want a quirky look in the bathroom, tempered glass may be a lucrative option. However, this variant is available only in vessel sinks and are prone to water stains. You may need chemicals to keep it clean.
Price: ₹2,000 onwards
Don't treat your bathroom sink as just a spit bowl! When chosen well, it can transform the complete look of your bathroom. Let your bathroom be a reflection of your style!
We'd love to hear from you. Write to us at the email ID mentioned below with feedback, comments and ideas.
— editor@livspace.com