Picking out a color palette for a boy's bedroom isn't as difficult of a task as it seems. All you need are some fresh, fun and playful colors that can bring out the best of your little boy's personality and give him a space he would love growing up in. So set aside the blues and khakis and explore these fresh exciting color schemes!
1. Peppy yellow and pastel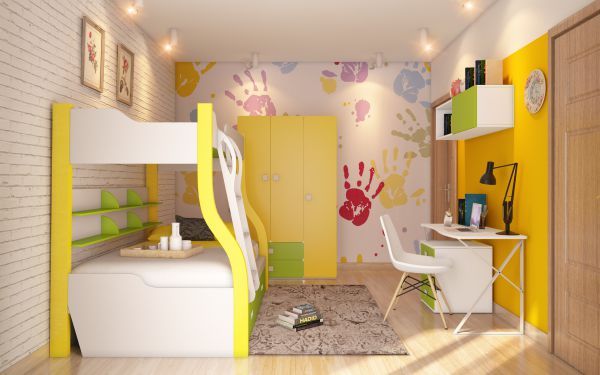 Pastel shades are paired with swatches of bright yellow, filling this boy's bedroom with a crackle of energy. The cheerful accent wall featuring giant multi-colored handprints is meant to stoke artistic curiosity and gives this room a playful and creative touch.
2. Pear green and white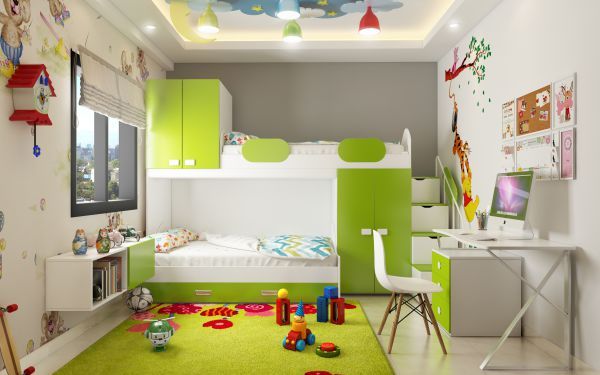 This attractive color scheme has a pop refreshing green used against white and grey which adds an energetic feel to the room. The uplifting color is playful and perky, which makes it perfect for little boy's bedroom. For more ideas on creating interesting spaces for your child, read our design tips for kids bedrooms.
3. Clouds and citrus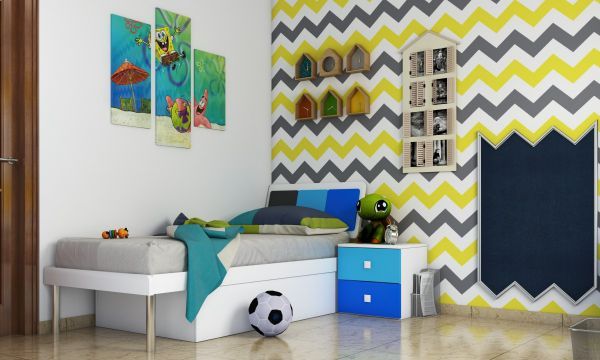 Bright sunny yellow complemented with dark grey and white fill this boy's bedroom with oodles of energy and vibrance. The triple-hued chevron patterned accent wall creates an engaging focal point for this space. Touches of blue against pure white complete the fresh looking color scheme, creating a colorful and peppy room.
4. A twist on the typical blue boy's bedroom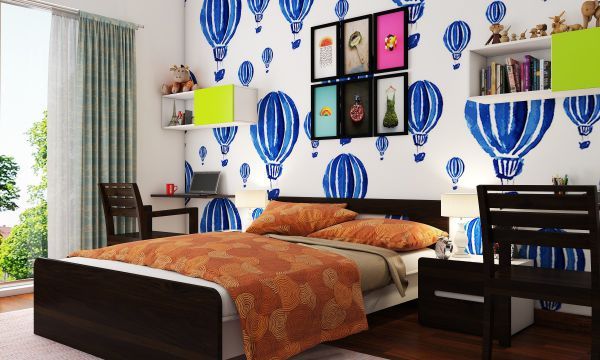 A far cry from the typical blue boy's bedroom, this scheme will inspire a sense of adventure in your little guy. The blue-hued wall art is balanced by the orange bedspread and a liberal use of brown and white. Adding to the youthful look and feel of the space is a dash of neon green used for wall shelves that complement the accent wall perfectly.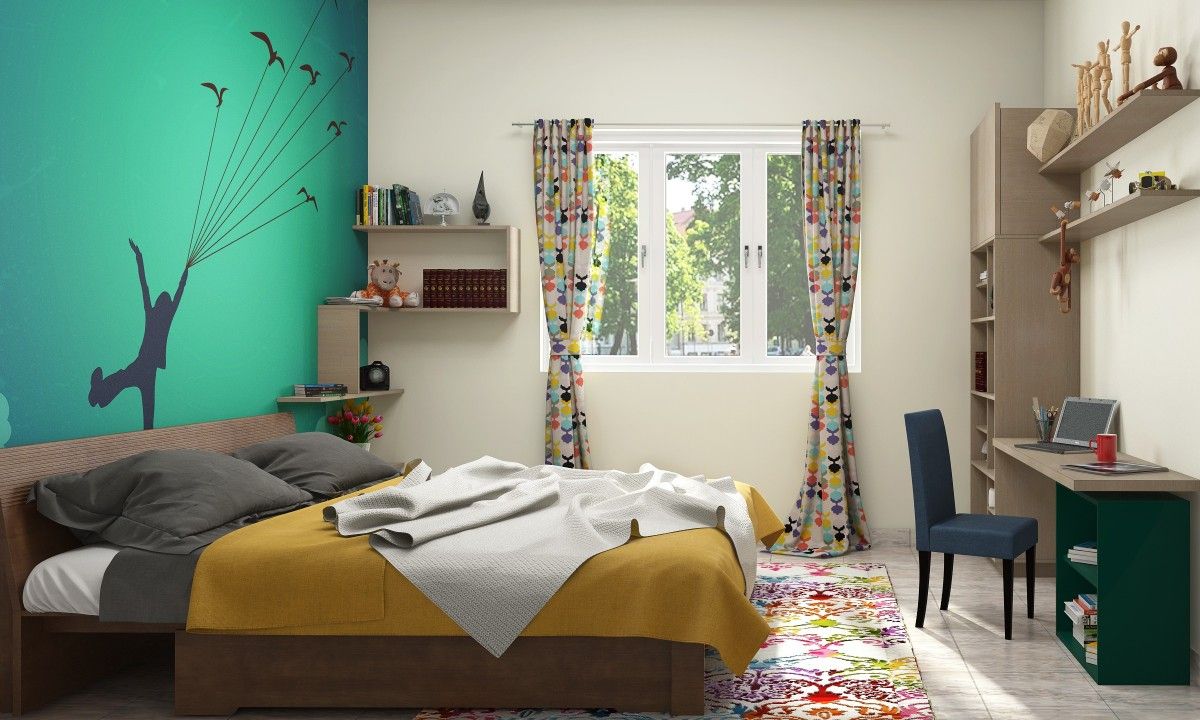 Contrary to popular opinion, there is no such thing as "too many colors" for boys' bedrooms. Here, a splash of sea green creates a fresh and playful vibe, complemented by yellow and grey bedspreads. The multi-colored floor rug and drapes complete the energetic color palette and add an upbeat vibe to the bedroom.
Experiment with these color schemes to create fun and upbeat spaces. Remember to involve your little boy in the process of choosing colors for a room that he'll love for years to come.