Classy and elegant wall makeover ideas don't have to be heavy on the pocket. We have curated six small budget big makeover ideas that will convert your home from drab to fab in a few easy steps.
Small Budget Big Makeover Ideas #1: Photo Wall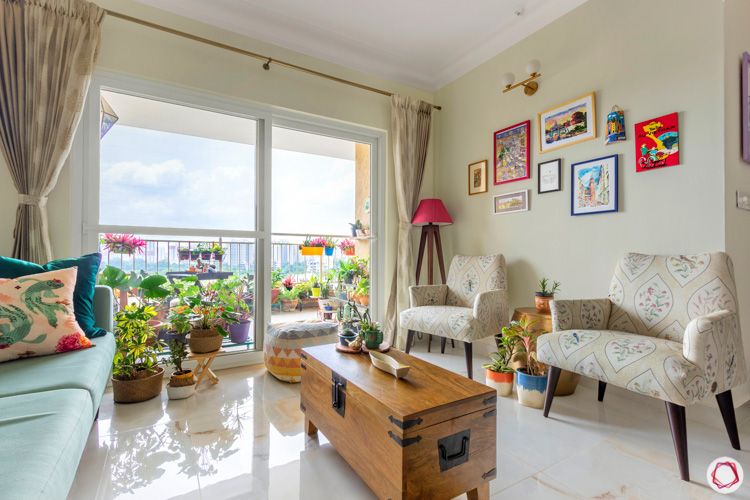 A surefire way of adding a little personality into your wall makeover ideas is to convert a wall into a gallery wall. This is a great way to display your priceless memories or art, and add character by interspersing your framed possessions with wall hangings.
Small Budget Big Makeover Ideas #2: Shelves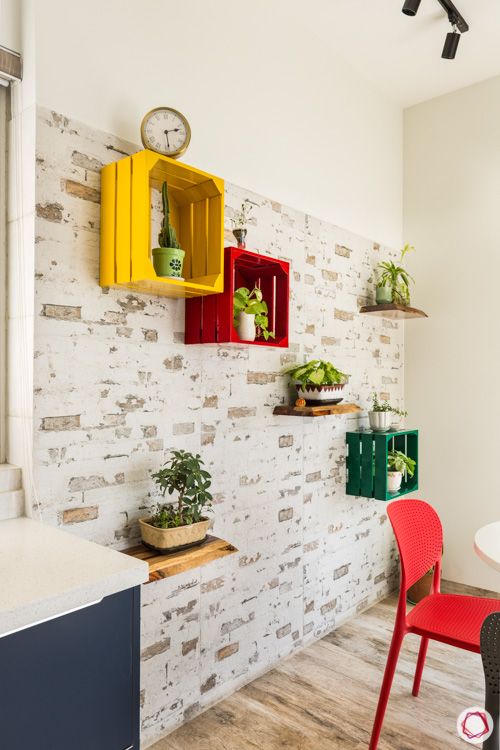 Colourful floating shelves optimize use of vertical height, add a bit of pop to your space and are also great to flaunt your beloved hardcovers, small sculptures or even an antique clock. Bring nature into your home by adding small potted planters in your shelves with easy to maintain indoor plants. For a little privacy or to create an air of exclusivity, you could also balance out your floating shelves with lively carte shelves.

Small Budget Big Makeover Ideas #3: DIY Wallpaper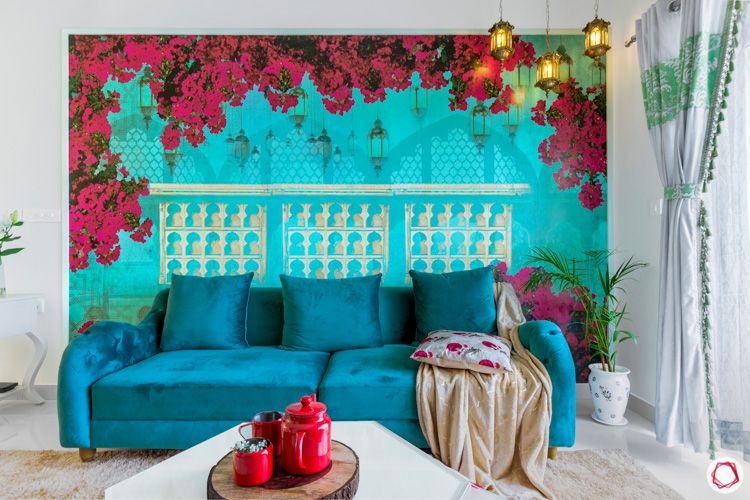 Wallpapers are one of the best small budget big makeover ideas for a rental home. Add character to a room with an accent wall by adding your own DIY wallpaper. Not only is this one of the wall makeover ideas that are easy to maintain, it can also be removed with minimal damage to the walls.
Small Budget Big Makeover Ideas #4: Statement Lights
Clever lighting can make all the difference in wall makeover ideas. One of the more striking ideas is to accentuate a large piece of art or a towering mirror with the help of statement lights, placed above or beside the focal point.
Small Budget Big Makeover Ideas #5: Decorative Mirrors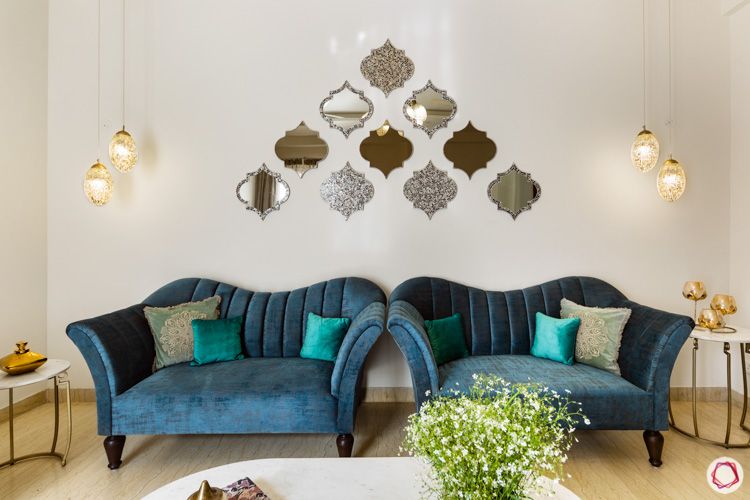 Mirrors are one of the best ideas to help you create the illusion of space and make your home appear larger. They reflect light to every corner of the room and lend an airy feel. You could either use one large mirror or a collection of smaller decorative mirrors in your designs.
Small Budget Big Makeover Ideas #6: Ceramics
Flaunt your favourite china on your walls with these refreshing wall makeover ideas. By using wire plate hangers or floating shelves, you can display intricately painted plates in your favourite pattern.
What are your favourite wall makeover ideas? Also, would you like to see more ways to transform walls? Check this out: Wall Makeover: Creative Gallery Wall Ideas.
Send in your comments and suggestions.