Father's day is celebrated worldwide to honour dads — every child's first superhero. We often forget, that when moms are mostly around kids, the dads are busy working and sadly, staying away most of the time. Well, we at Livspace, wanted to feature some of the super dads at Livspace homes to know more about their bond with their kids and to find out what they have planned for this day! Some exciting revelations await you.
Introducing the super dads of Livspace:
Father's Day Special: Dr. Vivek Vaibhav from #LivspaceNewDelhi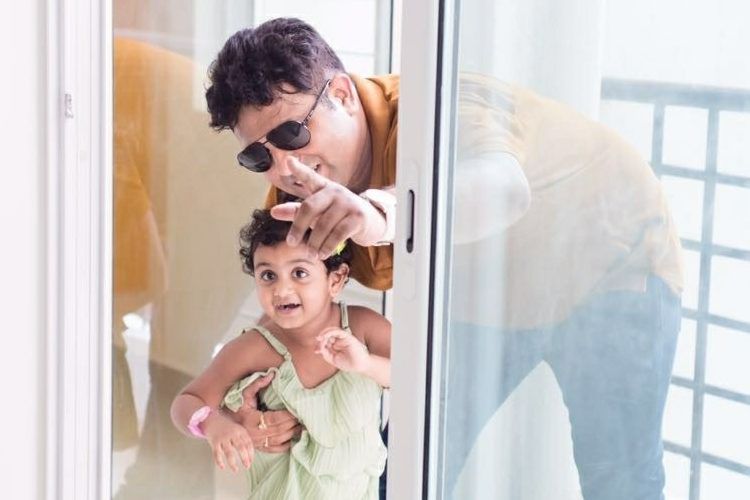 This doting dad of four-and-a-half-year-old Blossom is a superhero for his daughter already! When we got talking to the proud daddy, we found out that despite his busy schedule, his daughter is his priority. Playing with her is his favourite pastime and he calls her "his biggest asset".
Beloved Corner in the Home: Definitely the tiny tots' room that is done up like a dream, for which he loves Livspace, and we love him back!
Shared Activity: This father-daughter duo loves swimming and going shopping together. Dr Vivek loves selecting clothes for the little one and playing with her in all his free time.
Plans this Father's Day: This family has big plans for father's day! They are taking their daughter for a holiday to London and Paris. That's what we call celebrating father's day with a bang!
Father's Day Special: Harshad Kirloskar from #LivspaceBengaluru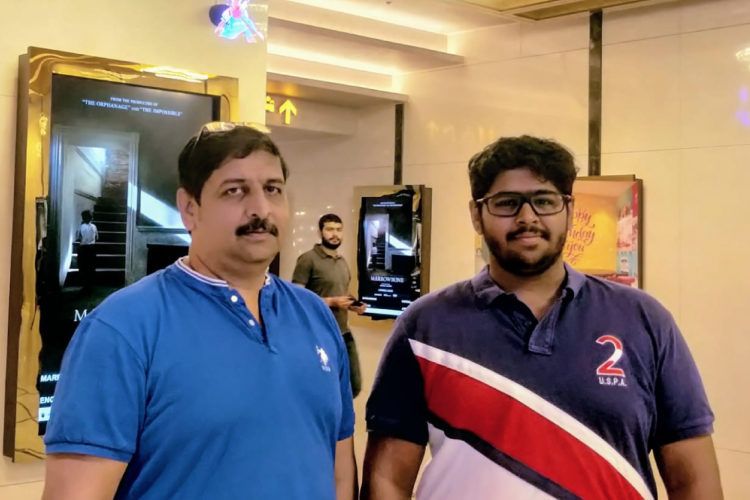 Fathers form a very important part of the growing years of every child. A son and a father share that special bond that not everyone can understand. We got talking to Harshad, the proud father of eighteen-year-old Neil, who thinks of his dad as his 'go-to person' for everything. This father-son duo behave more like best friends, and rightly so, since the son fits into his dads' shoes now, quite literally!
Beloved Corner in the Home: Harshad loves his son's room, which he got designed through Livspace, as a gift for his son, Neil.
Shared Activity: More like friends, this power duo loves playing games on the computer, PS3 and PS4. Gaming is their second nature! Harshad also loves spending quality time with Neil and they bond over conversations. Neil shares everything with his dad and trusts him with all his decisions.
Plans this Father's Day: Since both the dad and the son have busy schedules, they plan to spend this father's day with each other at home. Playing, chatting and dining are on the itinerary for this special day!
Father's Day Special: Abhijit Kaisare from #LivspaceBengaluru
With urban living and nuclear families, family members tend to form closer bonds and rely on each other for support. Abhijit Kaisare and his wife Tanushree have two wonderful children – Anaya and Aniket. Like many families, the mom here is the disciplinarian while Abhijit tends to be more lenient.
"Since I'm into sports and other extracurricular activities, I encourage both my kids in those areas. My son loves gymnastics and my daughter is a budding dancer. When my daughter was born, it was just the 3 of us in the USA. That's when I got completely involved and realised what it is to be a parent. We spent so much time together since we had no help. I think that's why my daughter is more attached to me."
Beloved Area in the Home: "We have an open kitchen to dining to living layout at home. So it's usually the busiest area. We bond, fight and have our discussions in this common zone," says Abhijit.
Plans for Father's Day: They plan to spend the day out with the whole family celebrating not just Father's Day, but togetherness!
Father's Day Special: Nirmal Shah from #LivspaceBengaluru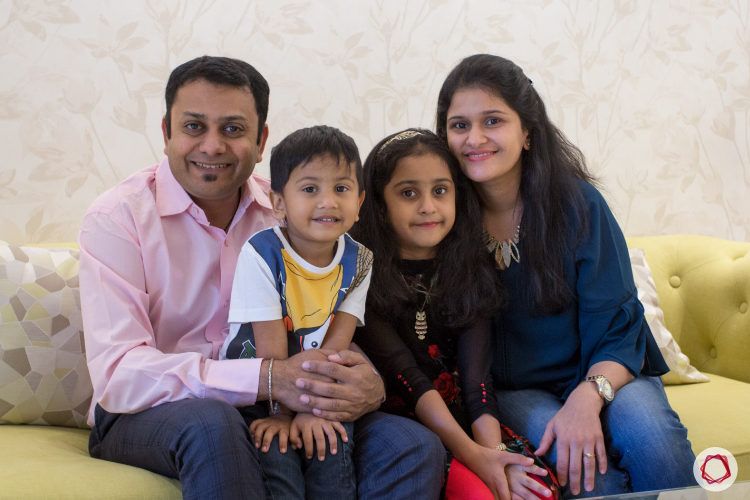 With two angelic kids at home, how can one not want to spend most of their free time with them? Aanya and Aarav are literally stress busters for daddy, Nirmal Shah when they are around. Being the elder sibling, Aanya is papa's confidant and they share a very close relationship. Aarav is more like a tiny tot who's always jumping around his dad since he's all of three and a half years of age.
Beloved Corner in the Home: Daddy and the kids usually run around the entire house, playing with each other. When it comes to him and the kids, every corner turns into a playground!
Shared Activity: With Aanya, Nirmal enjoys every activity, starting from shopping to playing table tennis and so on. They confide in each other and when he's around during the weekends, their day starts and ends together. The same goes for the little one, Aarav, who gets all the attention from his dad on his free days.
Plans this Father's Day: Since it's falling on a Sunday, they have decided to go for a fun movie together, followed by a nice family dinner.
Father's Day Special: Lalithkumar from #LivspaceBengaluru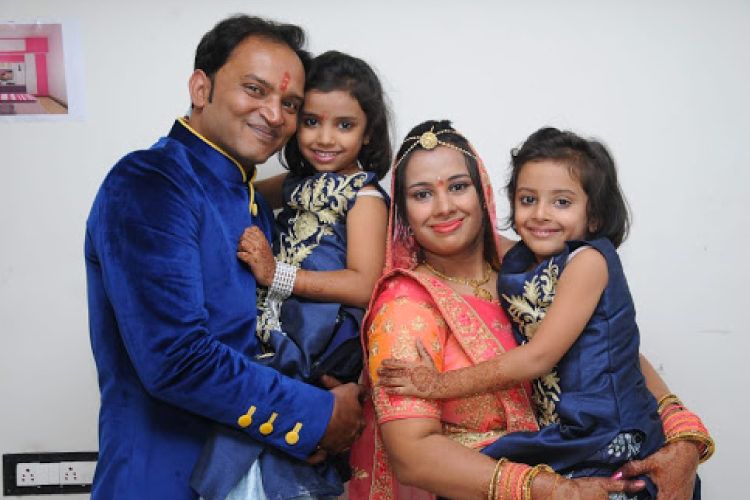 A businessman by profession, Lalithkumar R works hard to support his family of five. A loving dad to his two daughters and a newborn baby, he is known for his warm and friendly nature. He adores his little girls and gave them their dream Barbie doll-inspired room, dipped in pink, through Livspace. The girls feel like little princesses in the room, but they are the real princesses in the eyes of their dad who pampers them so.
Beloved Corner in the Home: It doesn't come as a surprise that the kids' room is his favourite corner to lounge in. He spends some quality time catching up with their day's activities. "The children's company gives me peace of mind, a break from the hectic schedule", says Lalith.
His Favourite Activity: In his pastime, he enjoys a game of chess. But with the kids, we're sure he has loads of fun being a part of their games as well.
Plans this Father's Day: A lovely holiday is planned out for the weekend to spend more time with the family.
To these dads and all the dads out there who strive to make their kids lives more memorable and delightful, Happy Father's Day!