A European country twist with pops of emerald and turquoise in an open-plan layout transforms a small, kitchen.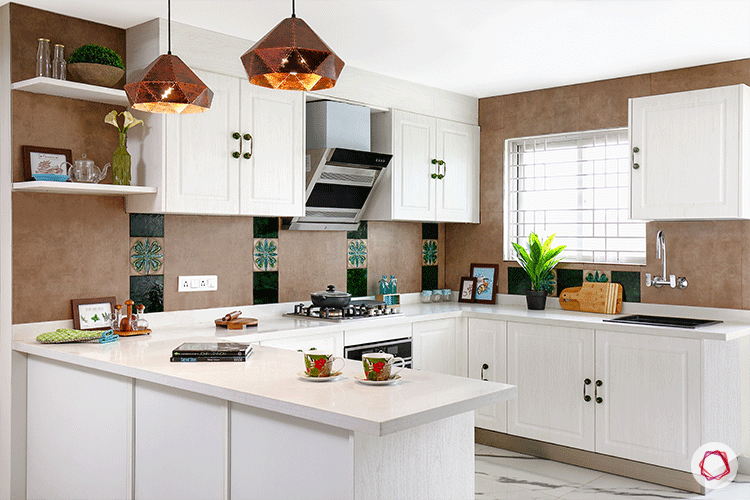 ---
Who livs here: Ankur Sharma and his wife Sheekha Mehta
Location: Adithi Bliss, Gunjur, Bangalore
Kitchen size: 110 sq ft
Design team: Interior designer Nisha Singh with project manager Nagendra Babu
Livspace service: Kitchen design
Budget: ₹₹₹₹₹
---
For a couple unified by their passion for food and experimenting with different cuisines — their kitchen is obviously their temple. Step in Livspace designer Nisha Singh to open up their tiny kitchen with hints of country-style details and pops of emerald.
Armed with tonnes of Pinterest inspiration, Ankur Sharma and Sheekha Mehta were clear right from the get-go that white oak notes would be splayed across. Their excitement pinnacled when Nisha fleshed out the fine print with profile shutters, rustic handles and a breakfast counter that doubles up as social cooking spot when friends gather.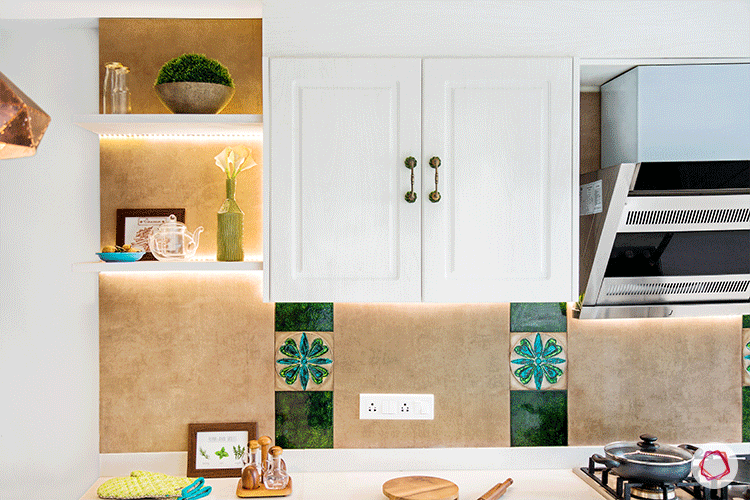 For someone who re-creates gourmet food just by tasting it, you'd imagine their pantry overflowing with spices, sauces and other staples. Nisha obviously worked meticulously with Sheekha, who spends most of her day whipping up delicacies in the kitchen, to plan for storage like overhead cabinets, open shelves, spice racks, Blum drawers and corner modules.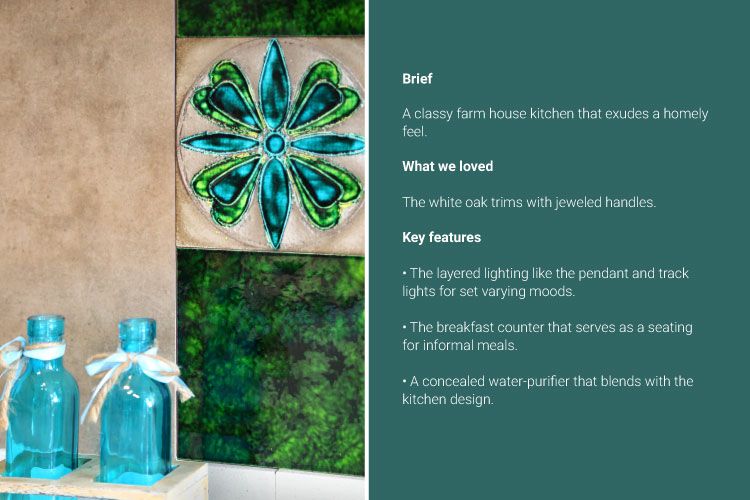 The beige wall acts like a blank canvas for the aqua green tiles and pops of turquoise to stand out from its neutral background.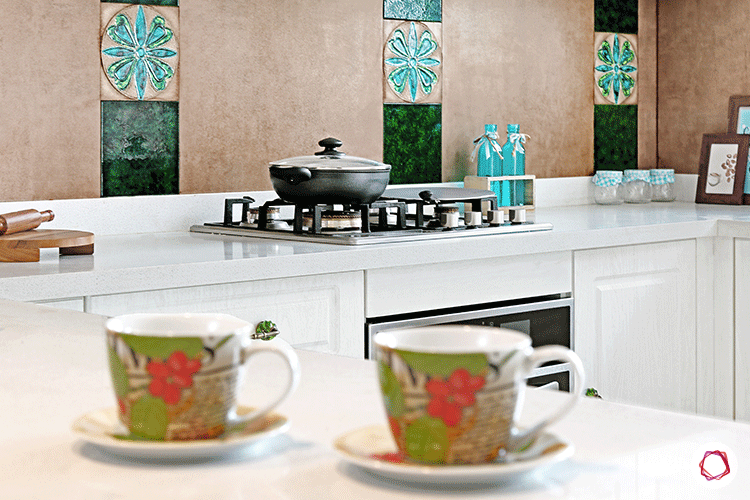 Every other weekend, the couple has friends over who cook together. The spacious open layout and three-sided countertop allow them to move around freely. Barely a week or two ago, their pizza brunch was a smashing success.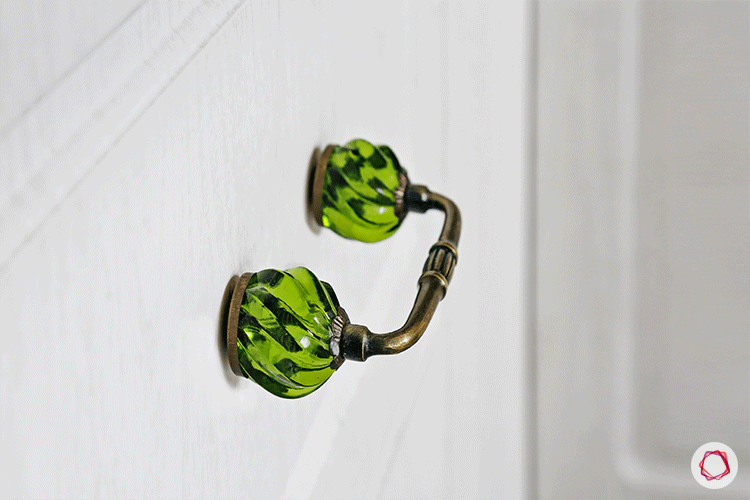 The rustic handles with emerald beads give the white canvas a splash of quirk. All credit goes to Nisha for helping the duo pick every detail from the little handles to the large shutters.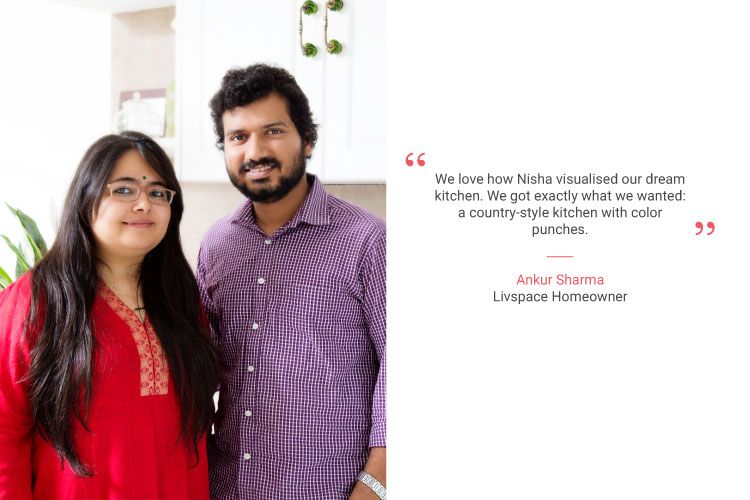 Sheekha says her new kitchen has inspired her to take up baking as a new career. Ankur also dons his chef whites, however, he prefers to cook along with telecasted recipes. Thanks to their open kitchen, Ankur can now labour over more weeknight dinners!
---
Sheekha and Ankur were such a pleasure to design for, especially because they were very clear about what they wanted. They really took time to think and finalise each and every tiny detail that went into their kitchen.