The days of having simple wooden wall shelves for living room (with sticky sliding glass doors) within which your memorabilia and books gather dust – are officially over! Custom-made display units can blend elegance with functionality in a snap, while becoming the head turner of your room. It can be all about display or can combine storage too! It all depends on where you want the display unit positioned and what you want to display. Take a look at some stunning designs, courtesy Livspace, for inspiration!
Wall Shelves for Living Room #1: Display unit-cum-partition
A divider that doubles up as a display unit? Apparently, you can have your cake and eat it too! If you have partitions that separate the living from the dining or the rest of the home, it is the perfect place to showcase your prized possessions and all those travel curios you've collected over time. You can make it elaborate and have an entire wall converted into a partition, or go minimal with a compact divider. Make sure you highlight the shelves with appropriate lights and use finishes that match with the interiors of your home.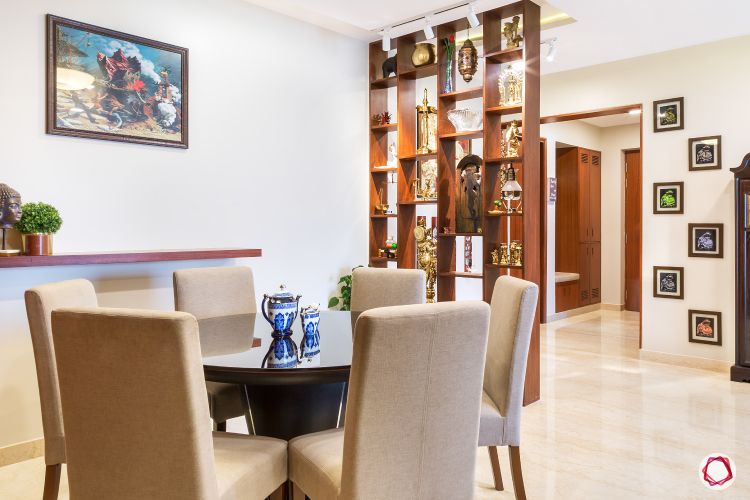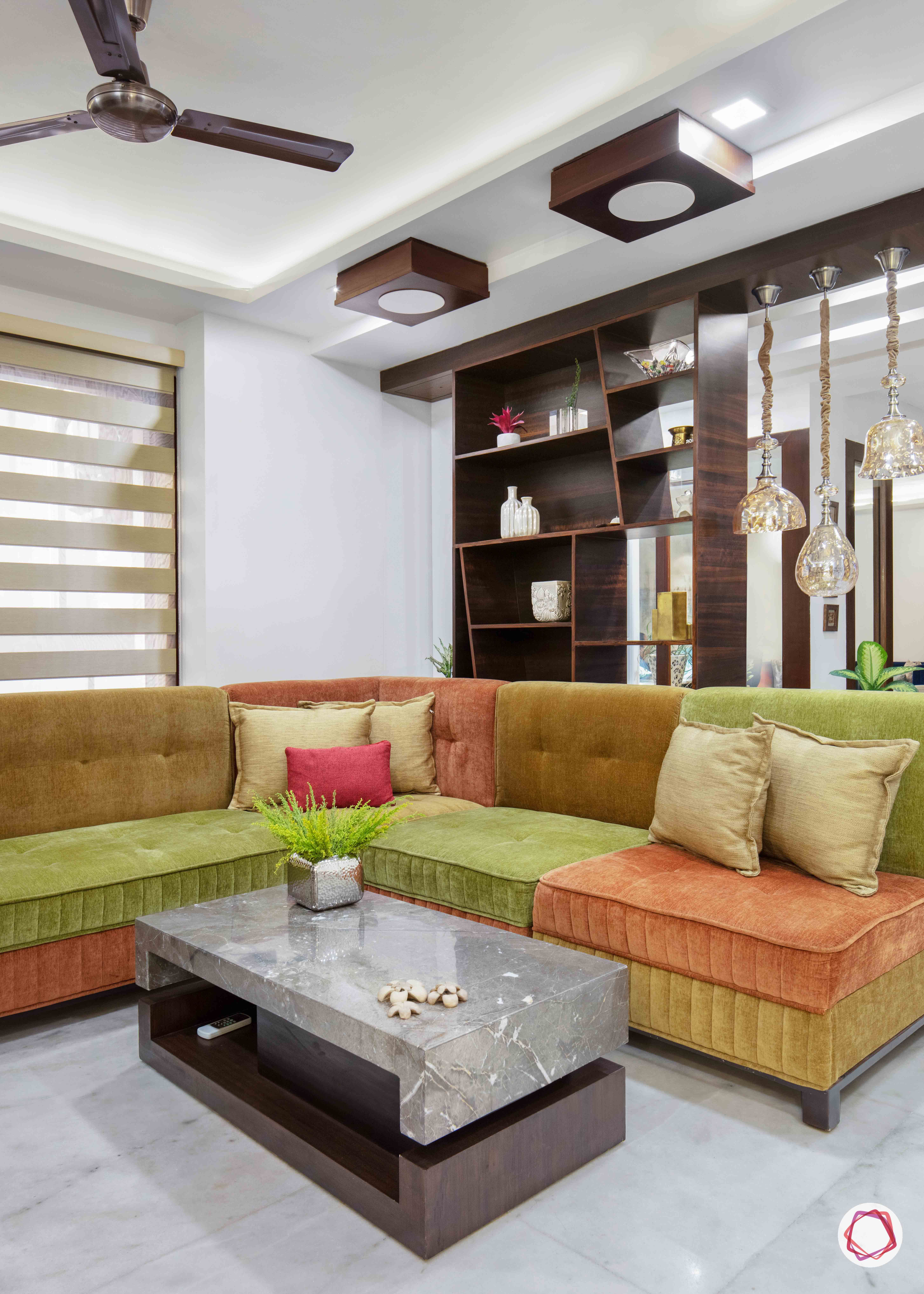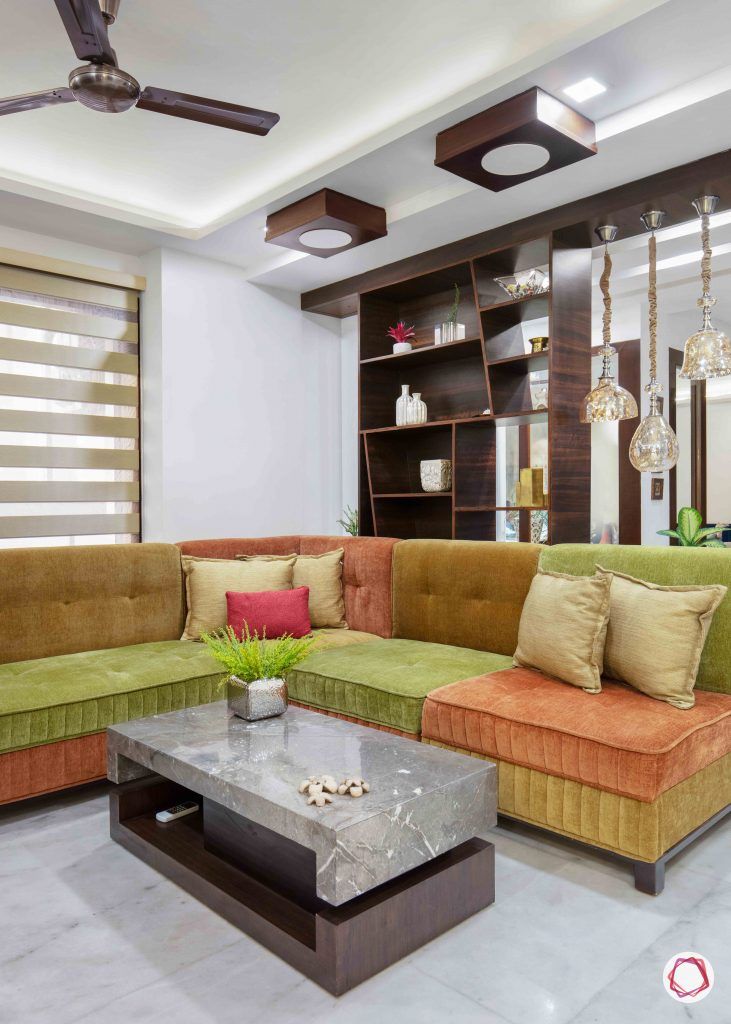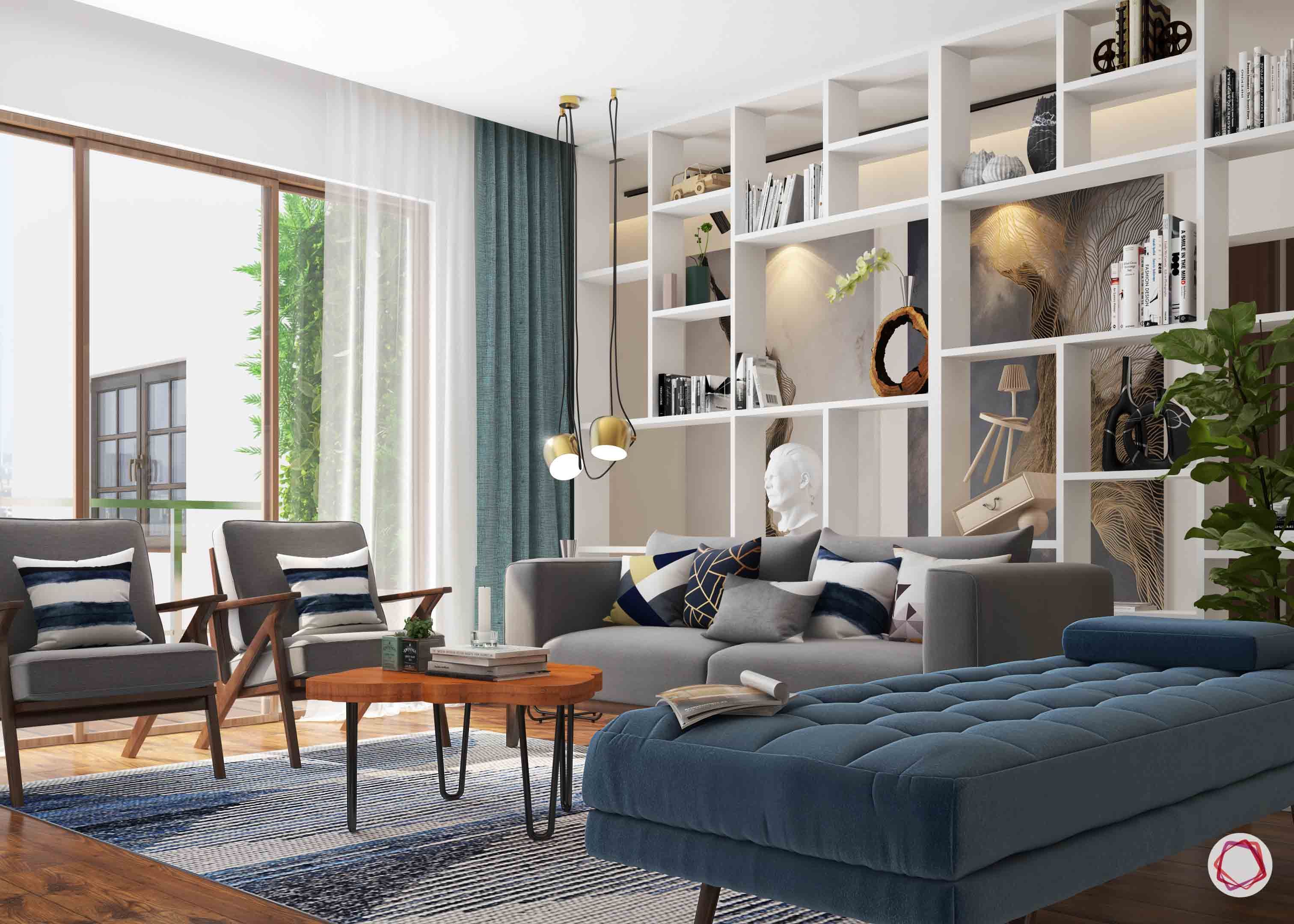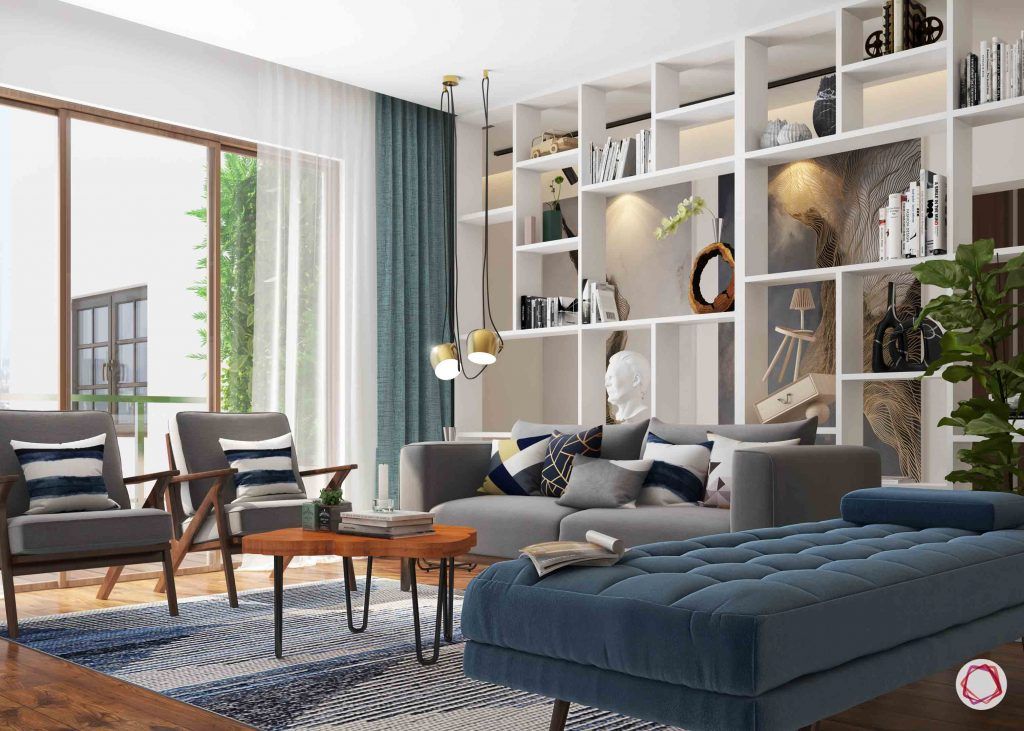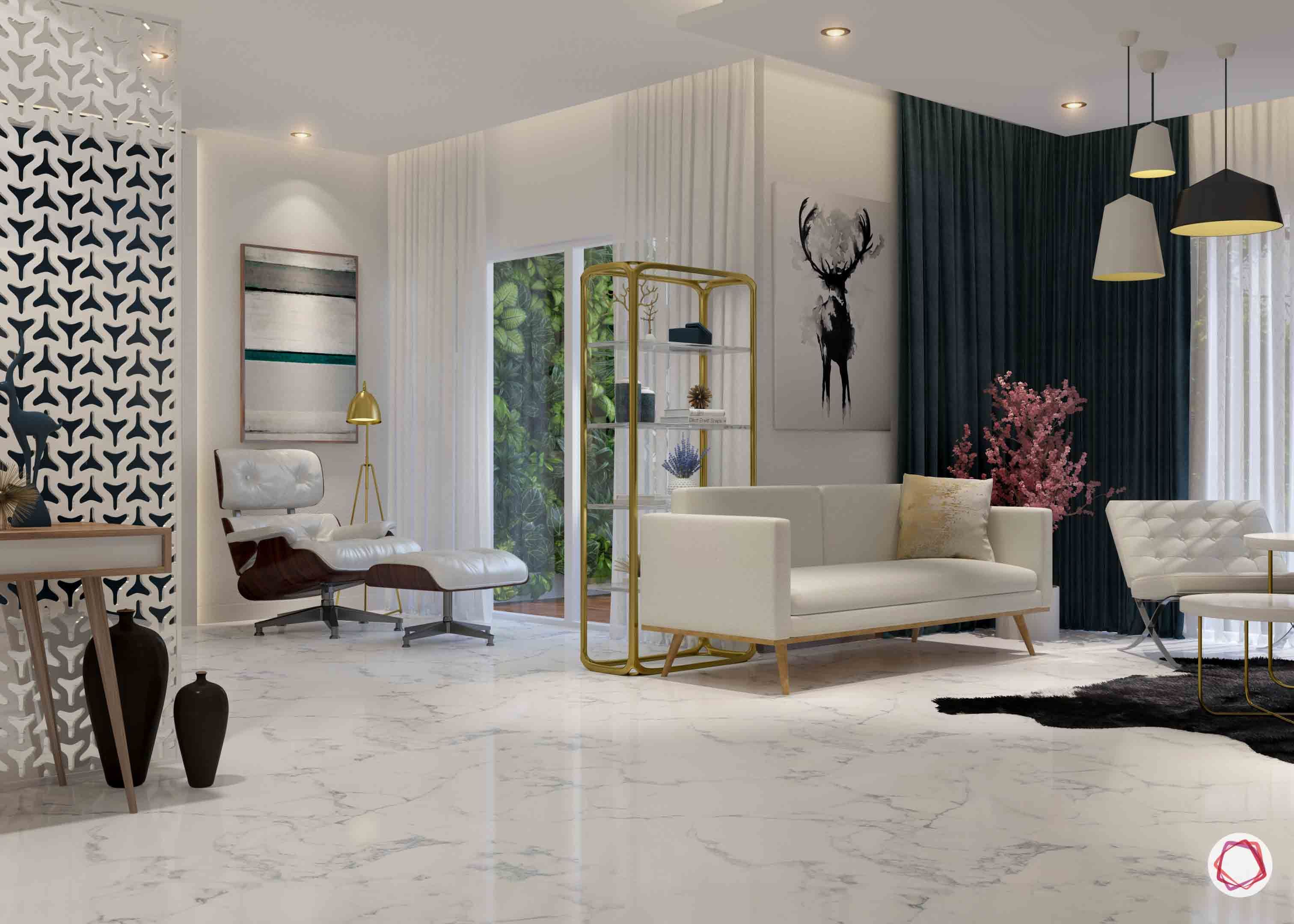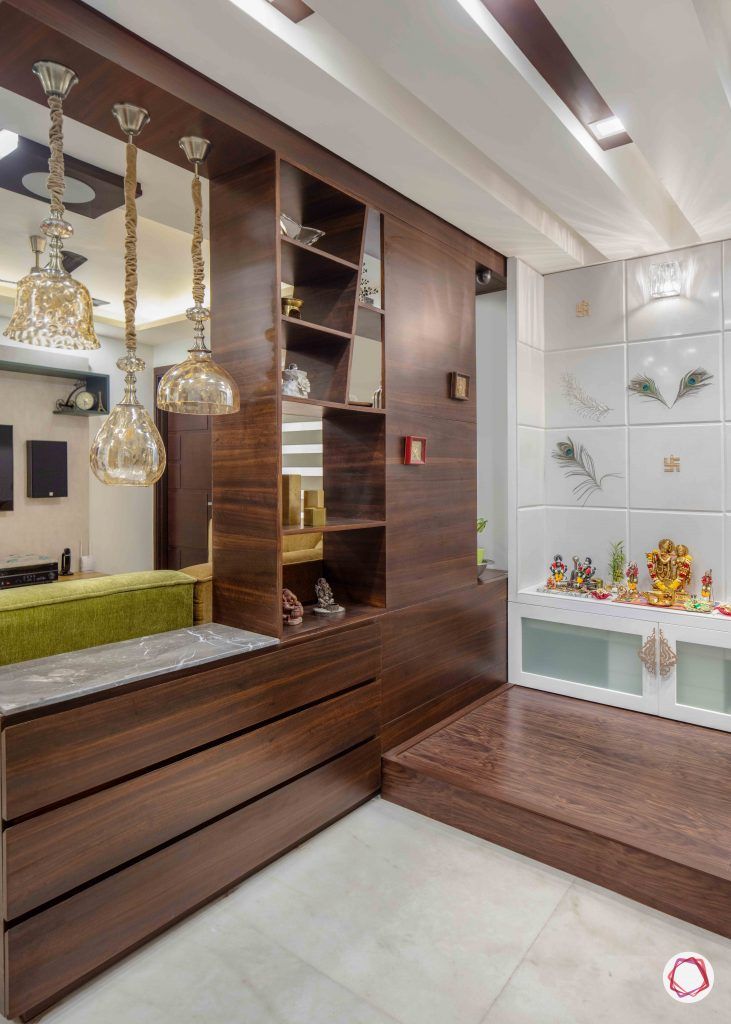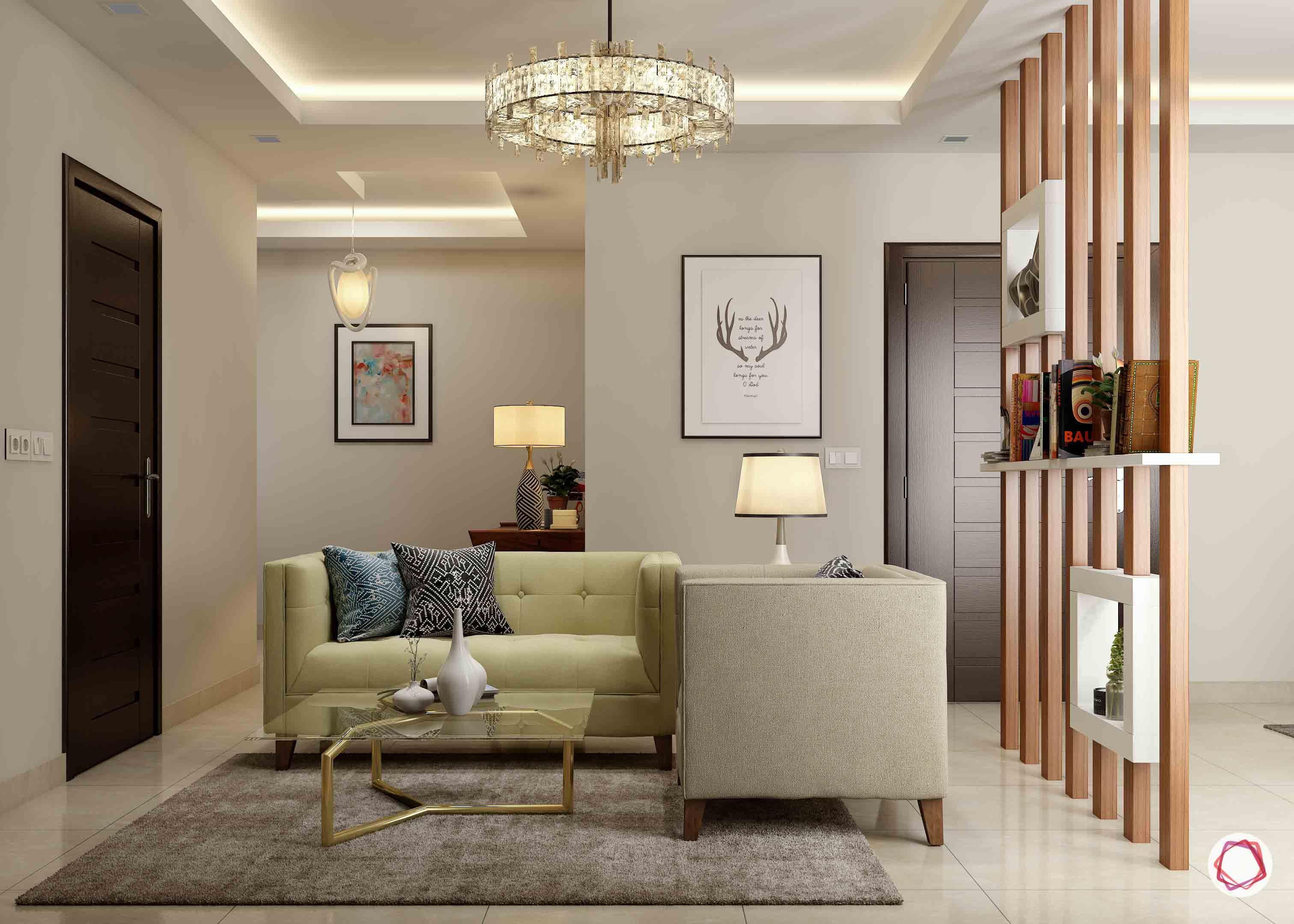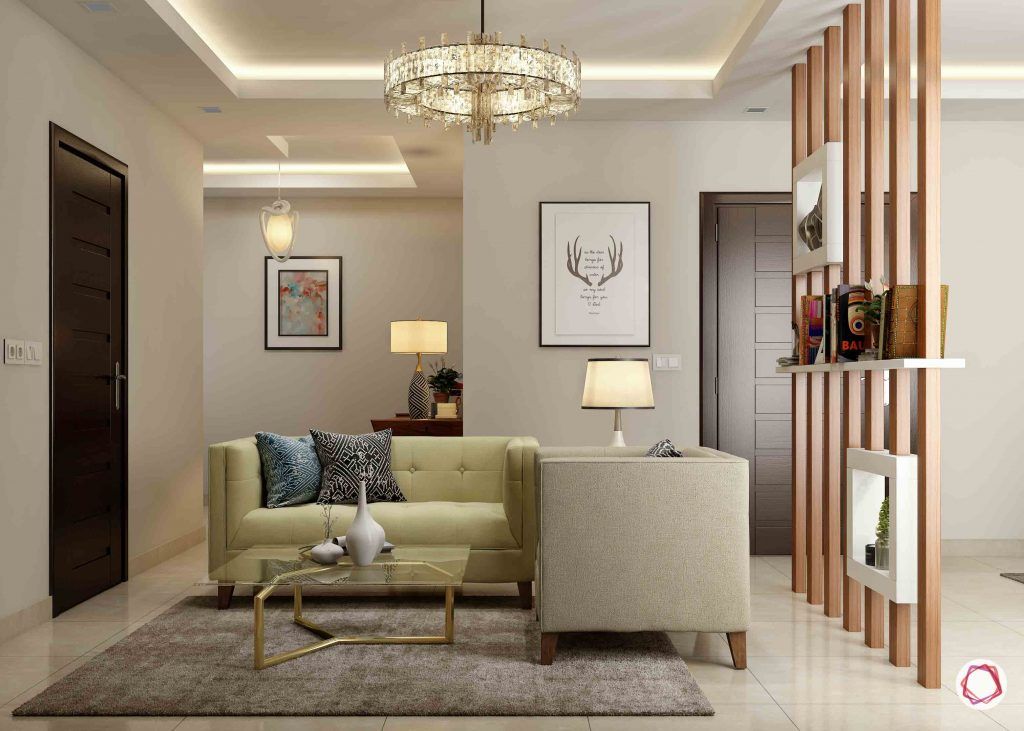 Wall Shelves for Living Room #2: Sliding doors cabinet
If you are wondering why we do not have more examples of this display unit, it is because it is one of a kind. The sliding shutters cover the TV cabinet leaving the wall shelves for the living room open for display. And when you want to watch TV, the sliding doors can be moved to the edges revealing the wall-mounted television. It is simple but ingenious.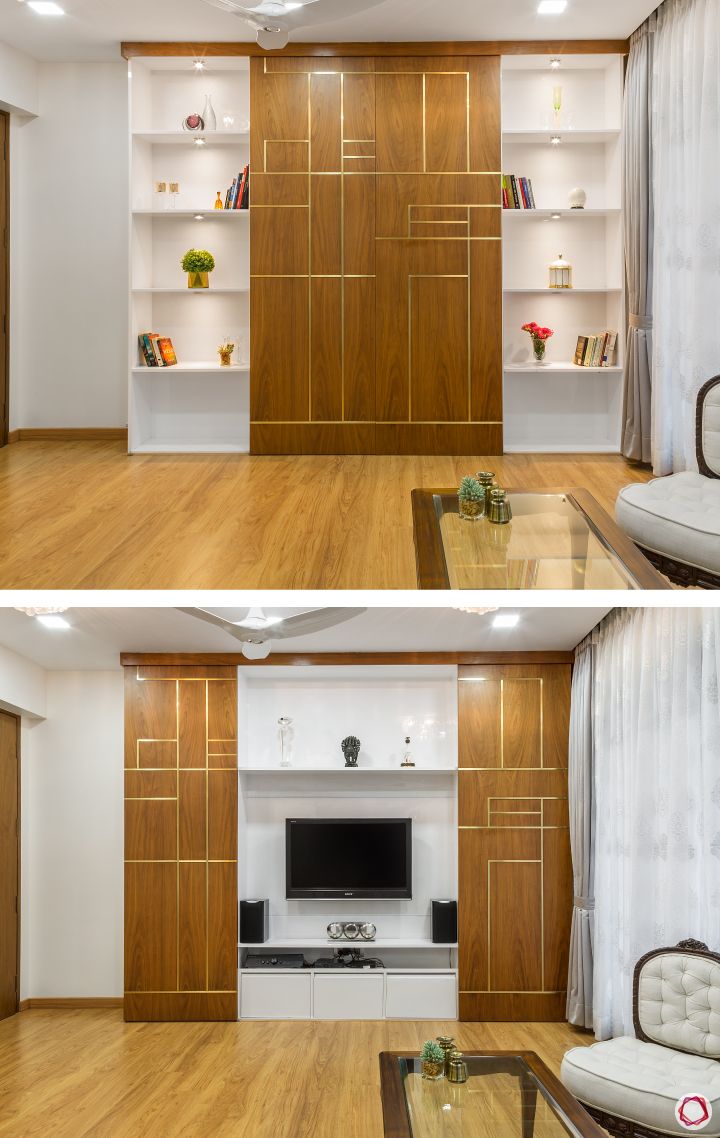 Wall Shelves for Living Room #3: TV-cum-display cabinet
A TV unit incorporated with display wall shelves for the living room is an ensemble that works for most homes. These work out well because they are both decorative and functional. While such display units are common, you can have it done in anyway you like! Several iterations are possible in such units depending on the dimensions of the room and individual tastes.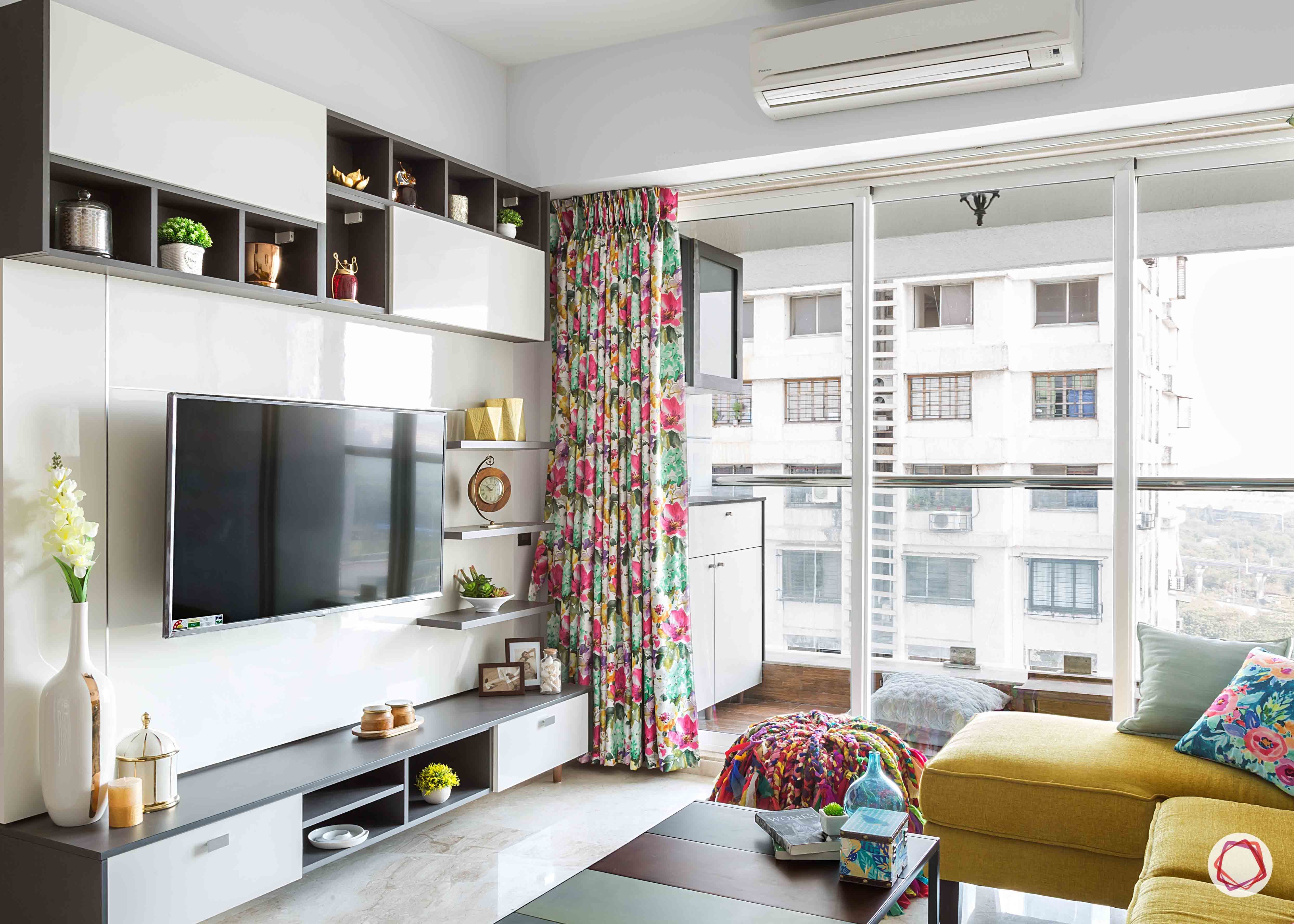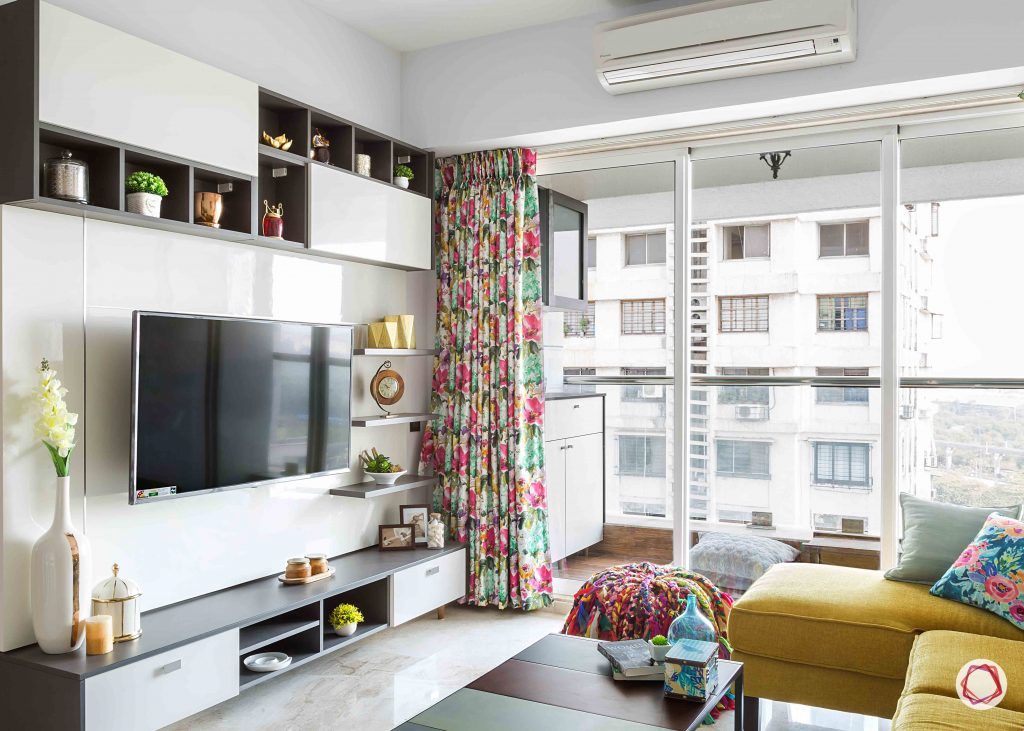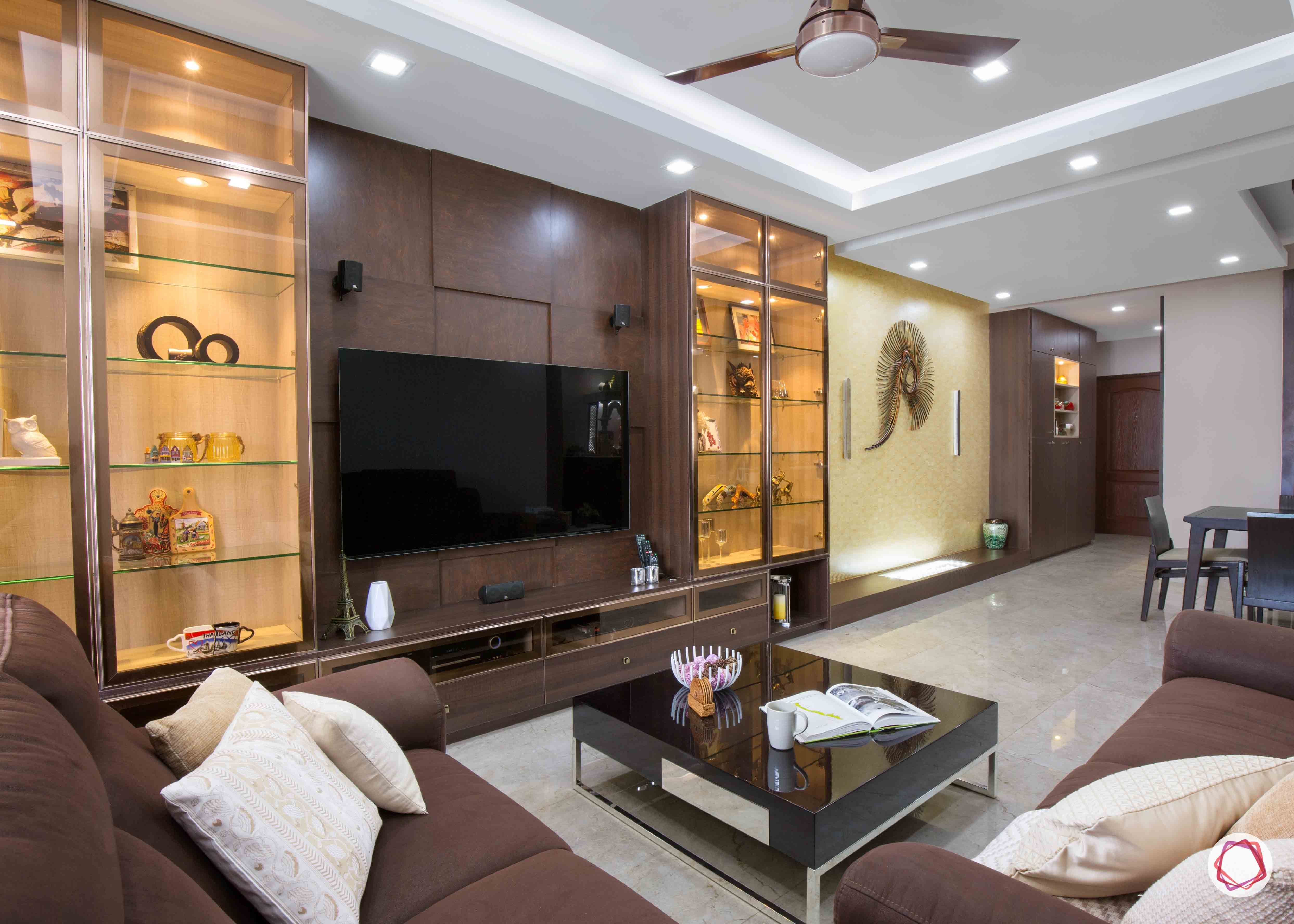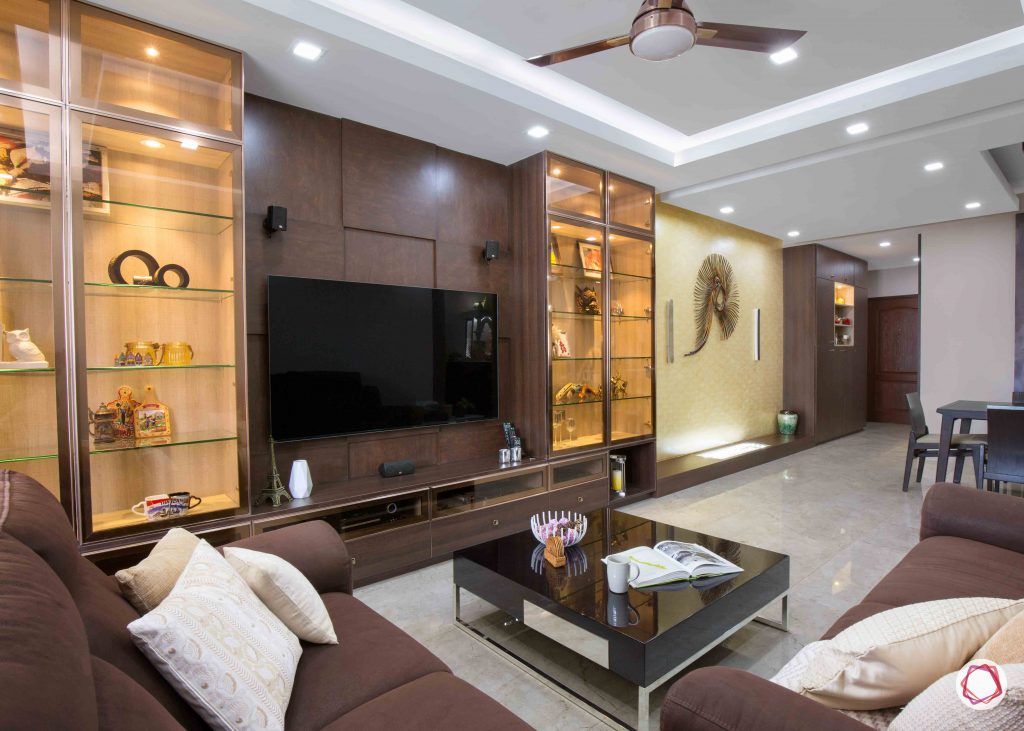 Wall Shelves for Living Room #4: Display wall
If you have a large living room, turn your bare wall into a work of art. A display wall comprises a wall-to-wall cabinet with display shelves. It is imperative that you play around with the shapes and sizes of the display shelves lest the setup look too monotonous. Also, space is just as important an element of design here as the collectables displayed in the unit; never cram the shelves with disparate or too many artefacts.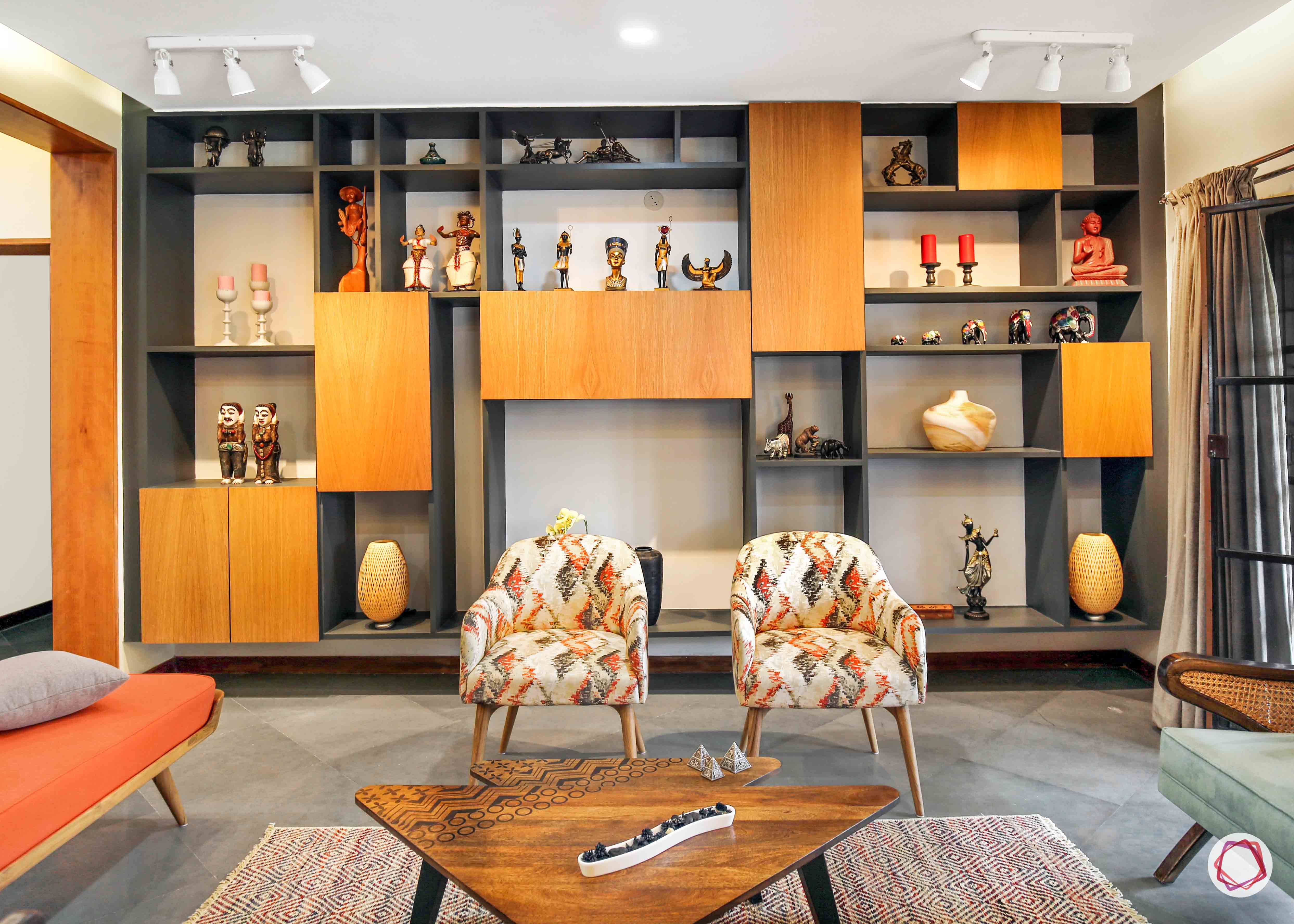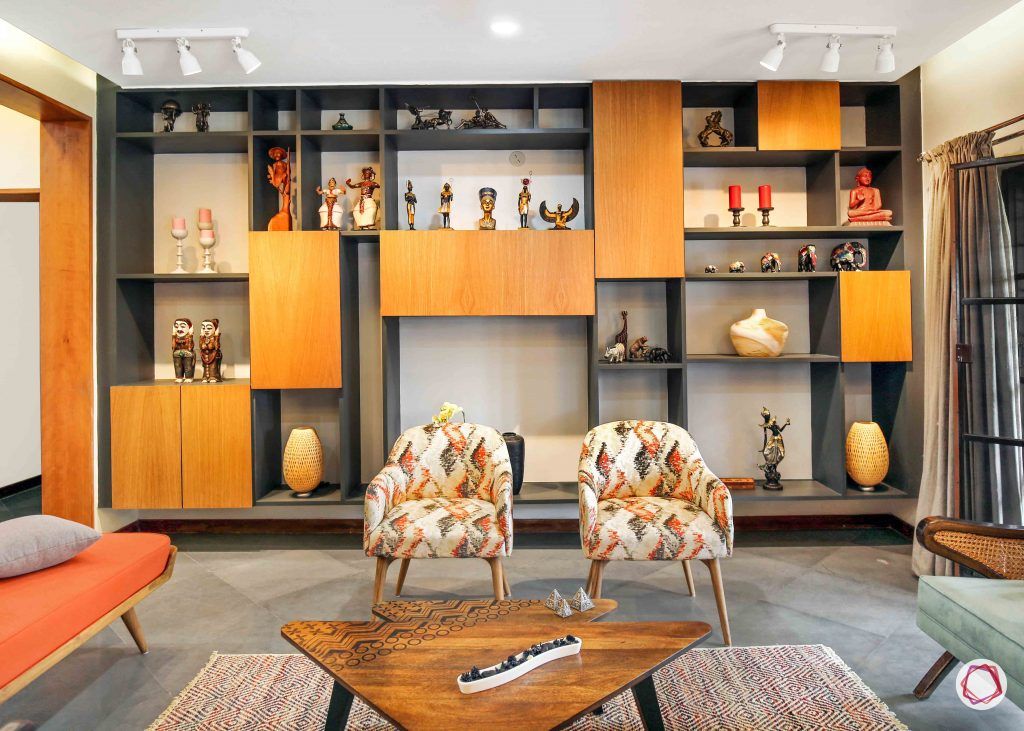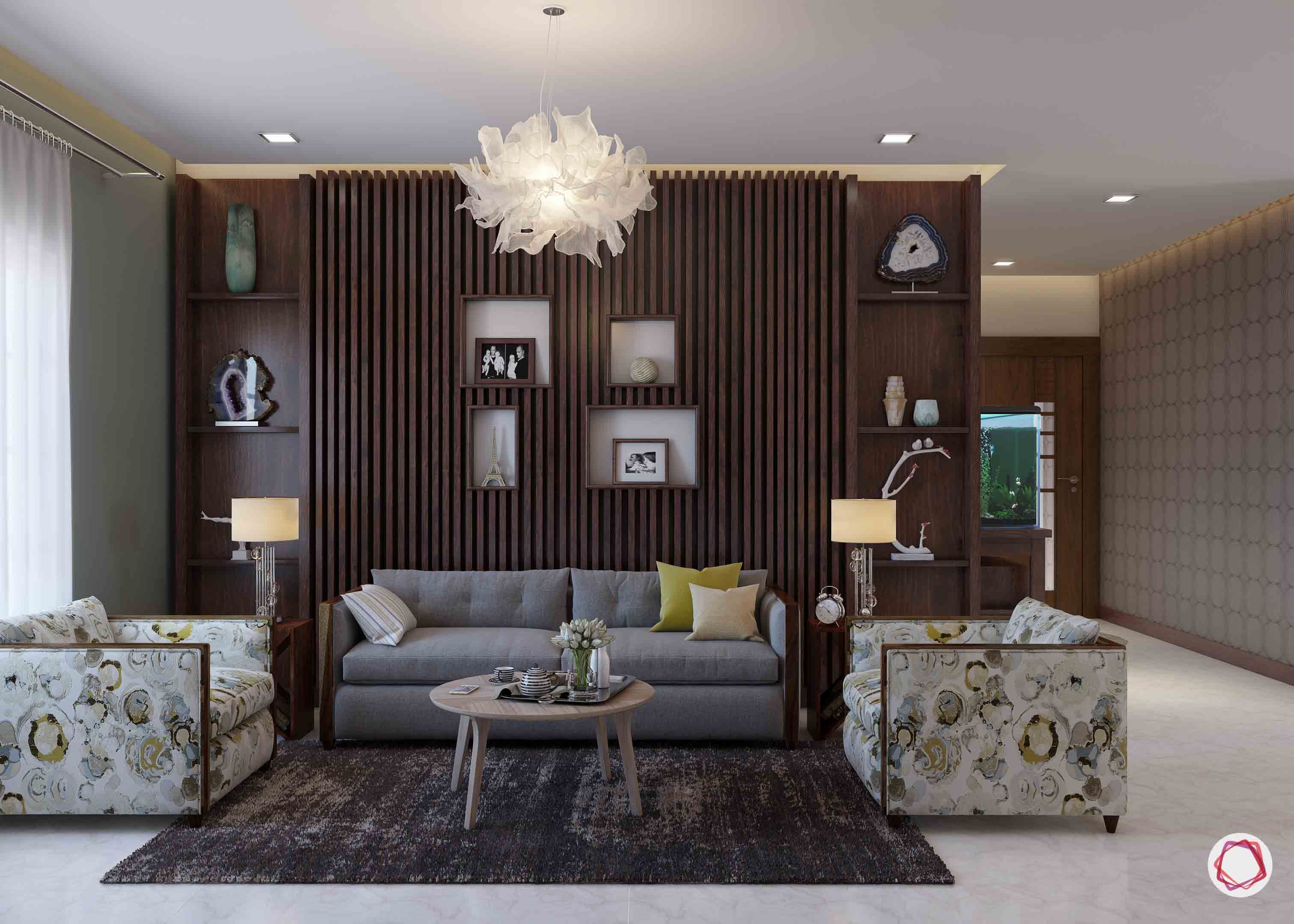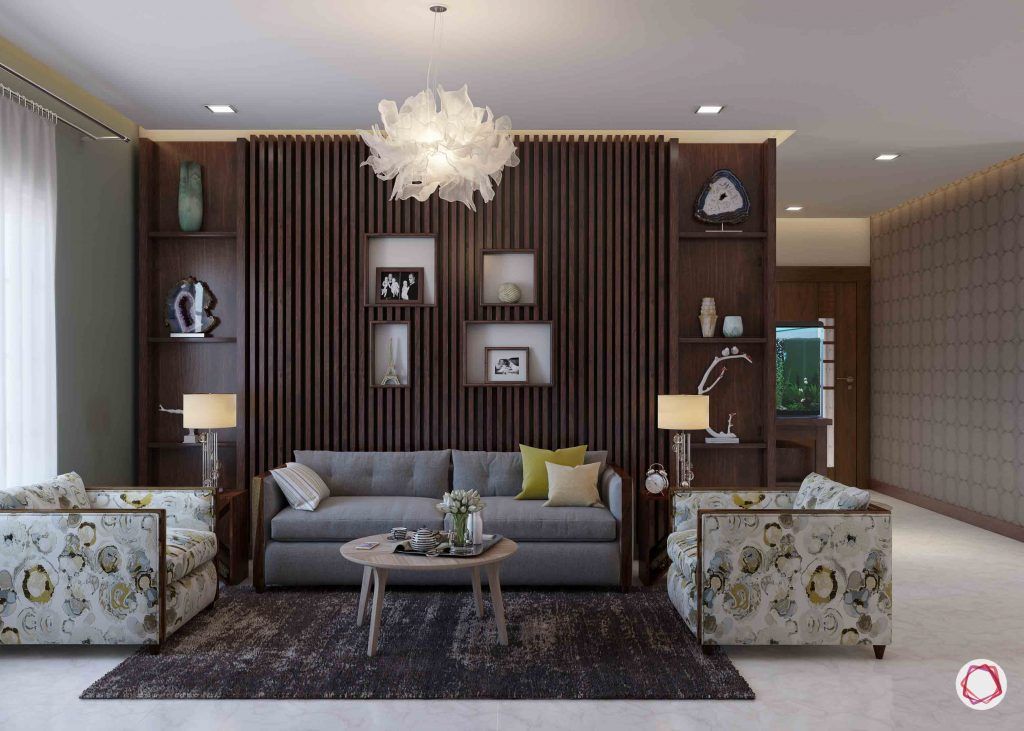 Wall Shelves for Living Room #5: Wall shelves
If you're looking for a clean and space-saving solution, wall shelves are the way to go! Open wall shelves painted in white creates a minimal and clean space. Prop up your favourite art pieces, photos, vases and other collectibles on these wall-mounted shelves. You could install them in any pattern that suits your style!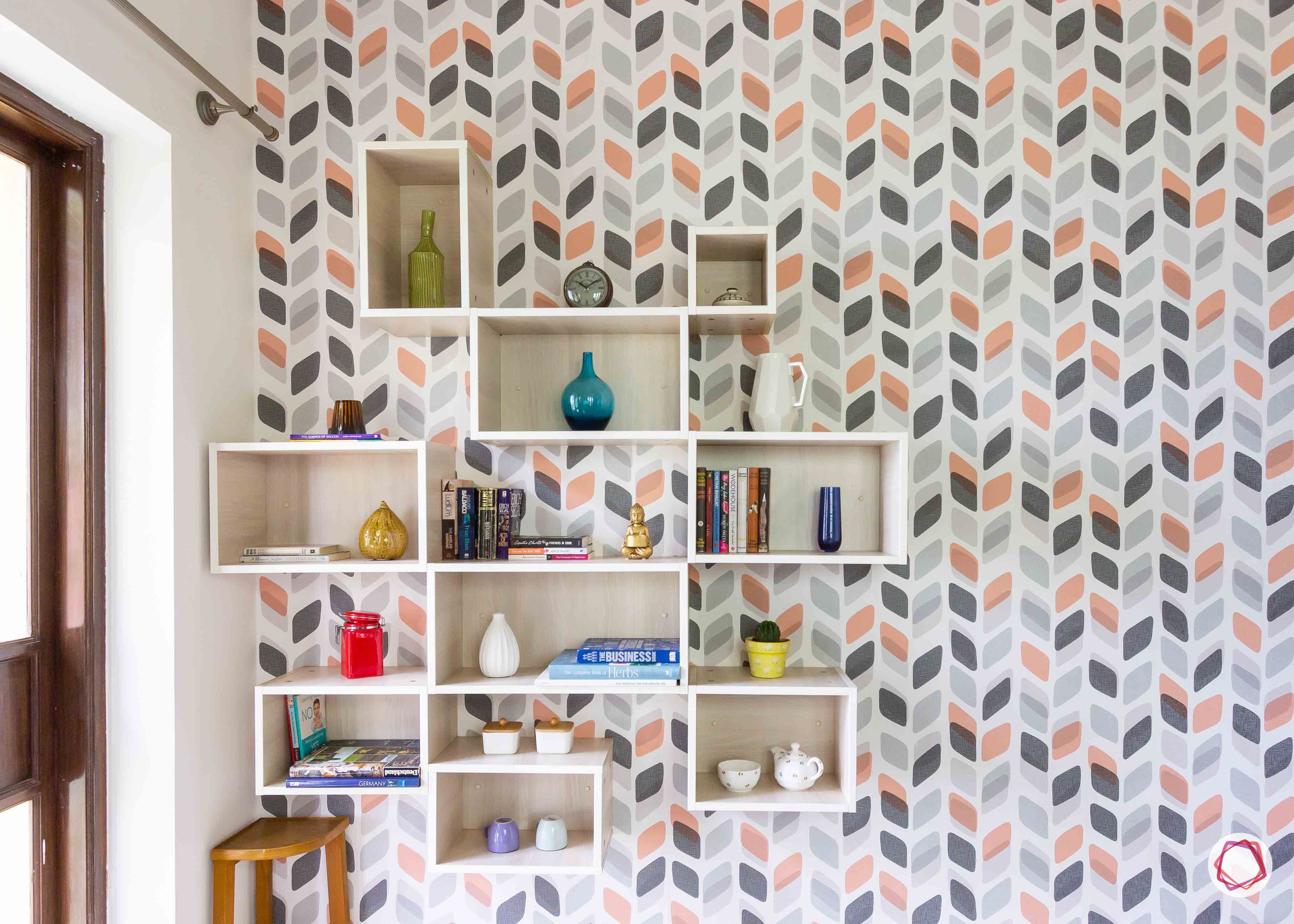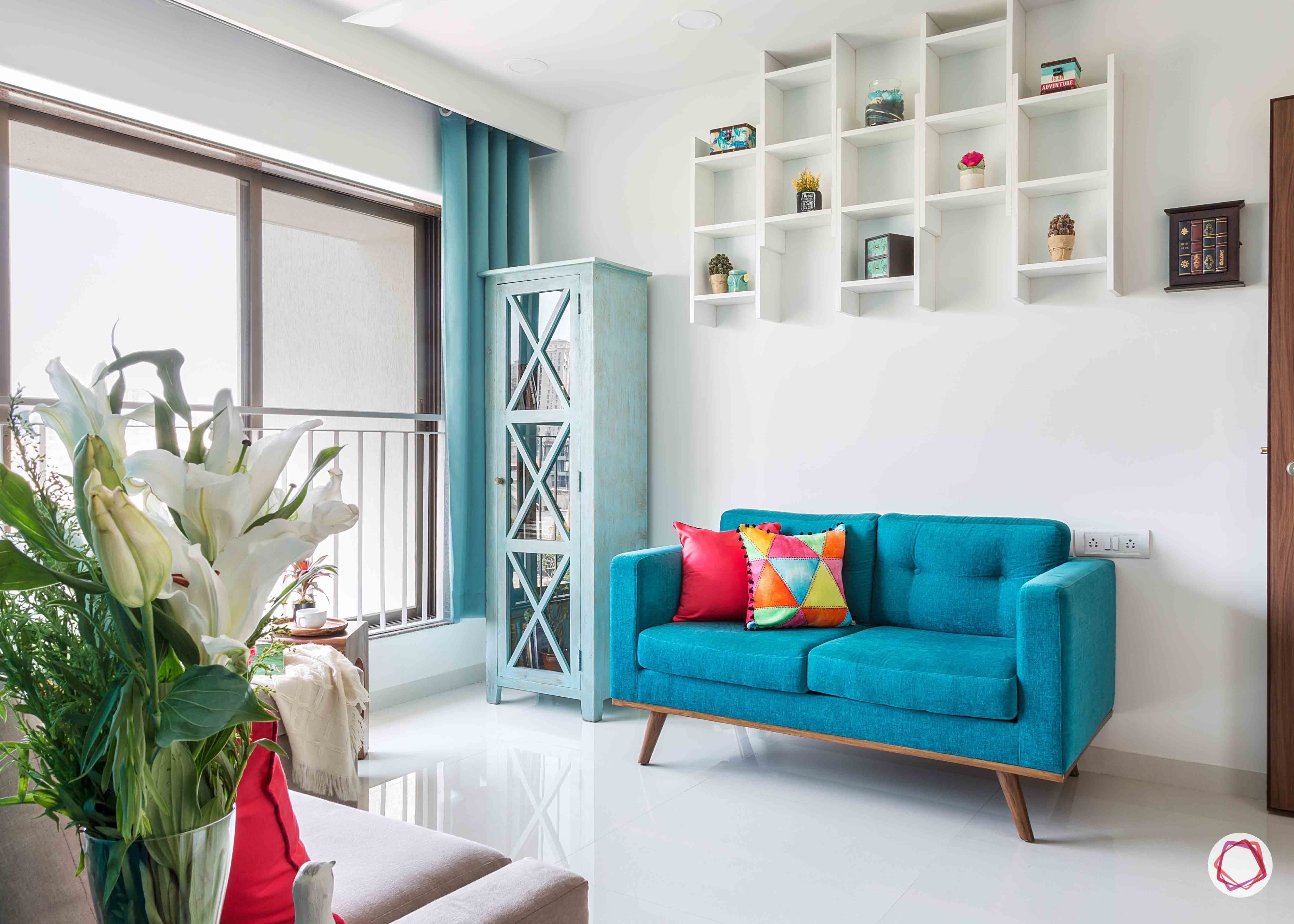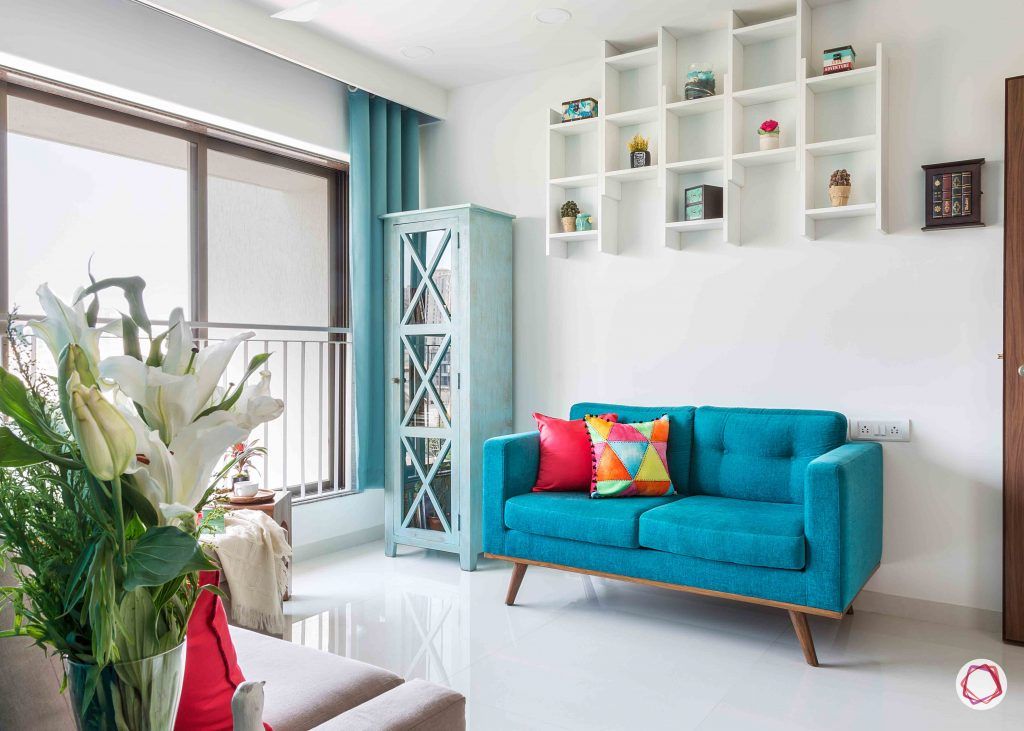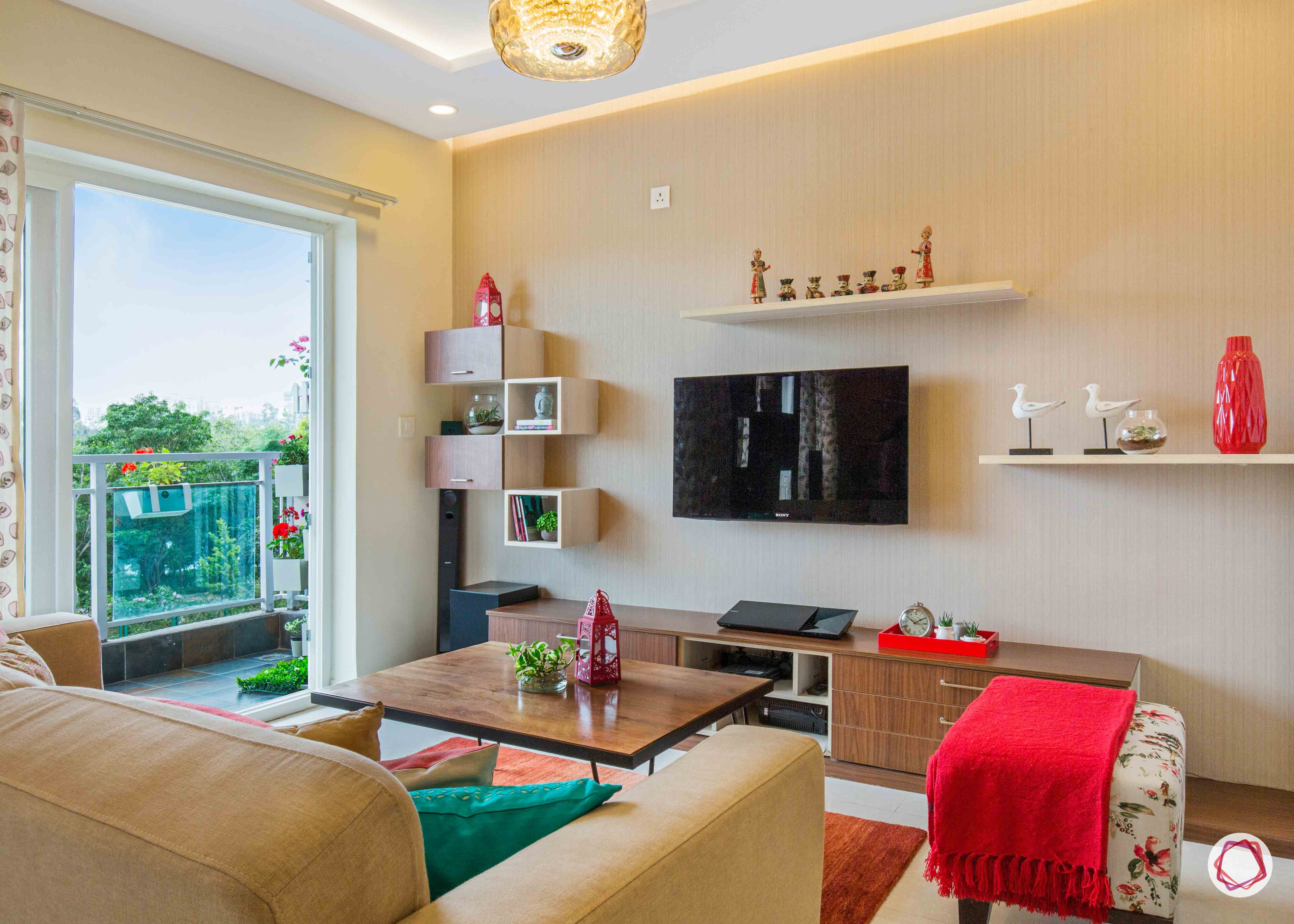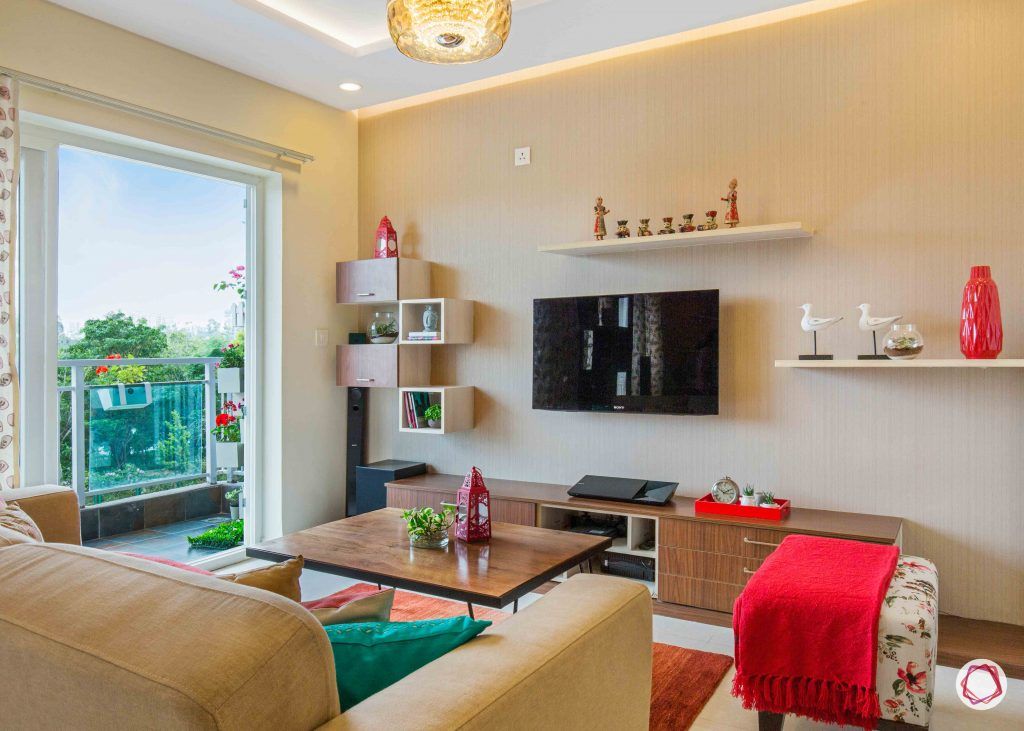 If you liked these ideas, take a look at 5 Ways to Use Gold Accents in Home Interiors for more inspiration.
Send in your comments and suggestions.