Our in-house kitchen expert, Gopal Dwivedi, is of the opinion that cooking can be as smooth as butter if you have the right tools at hand. A sure-shot way of avoiding chaos in the kitchen is to equip yourself with these kitchen accessories.
Kitchen Accessory #1: Pegboard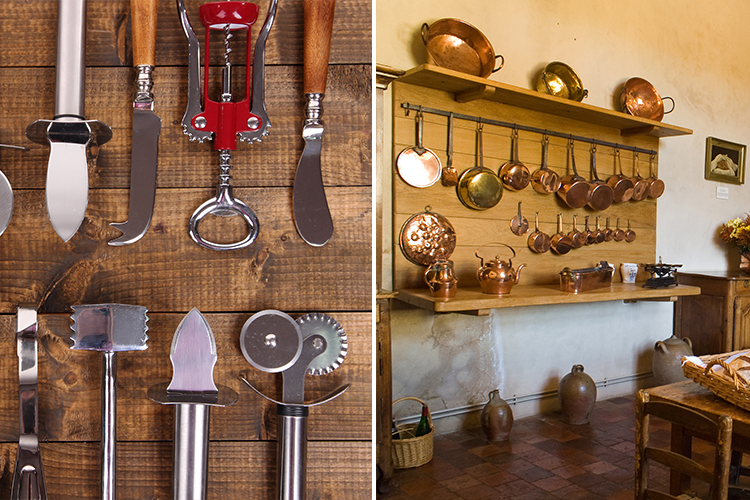 While this might seem very old-fashioned, pegboards are easy to hang pots and pans using the perforated boards. Infuse a modern look using steel or aluminium pegboards and let it blend into the setting.
Kitchen Accessory #2: Spatula Holders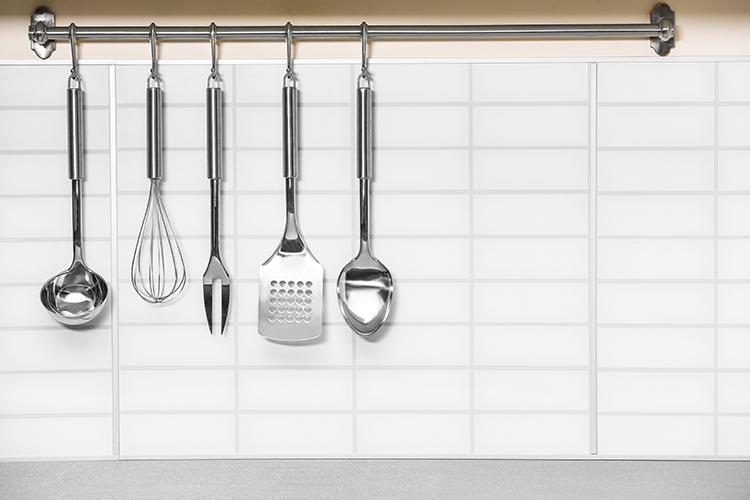 Burnt your tadka because you couldn't find a spoon on time? With a spatula holder, essential items are at hand to make a quick dish. Simply hang your ladles and spoons and remove them as and when needed.
Kitchen Accessory #3: Pull-outs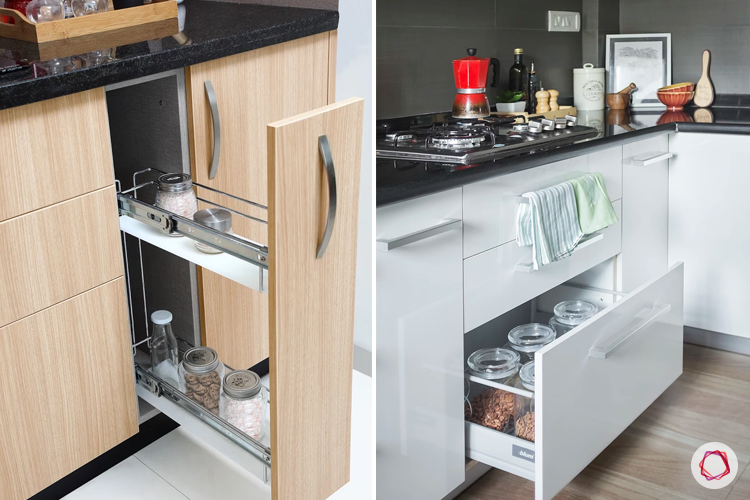 "It's not just about accessories but the entire modular kitchen planning that makes cooking effortless", says Dwivedi.
Starting right can make organisation and cooking a lot less stressful. Plan out the layout of your kitchen along with details on the pull-out drawers you need. From spice racks, bottle racks, pantry, corner pull-outs for bigger vessels, a.k.a., LeMans organisers, to InnoTech drawer organisers and lots more! They are bound to give you a helping hand in keeping your kitchen organised.
Kitchen Accessory #4: Cutlery Trays
If a spatula holder is disrupting the aesthetics of your kitchen, you can always organise them in a cutlery tray. A dedicated section to stack all your spoons and forks in place. The unit comes with divided sections of varied sizes to suit all your cutlery.
Kitchen Accessory #5: Wicker Baskets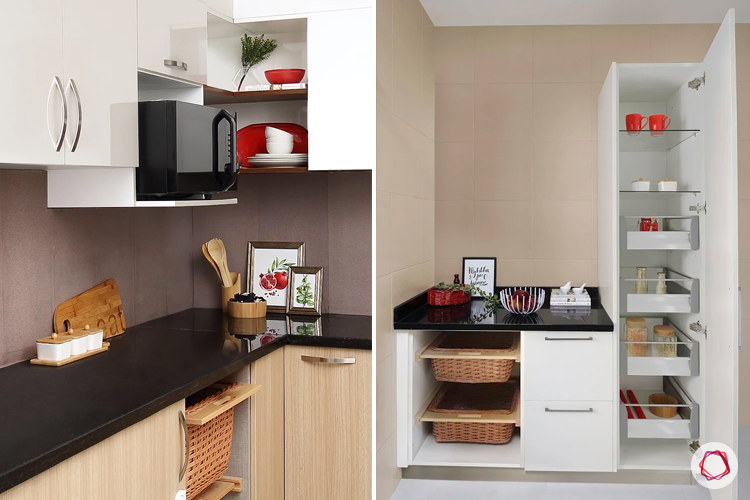 Keep your groceries like onions, potatoes and more, fresh and within arms reach with wicker baskets. It keeps your veggies fresh and within reach. Place them strategically below a counter with a chopping board and knife holder for easy access.
Kitchen Accessory #6: Knife Holders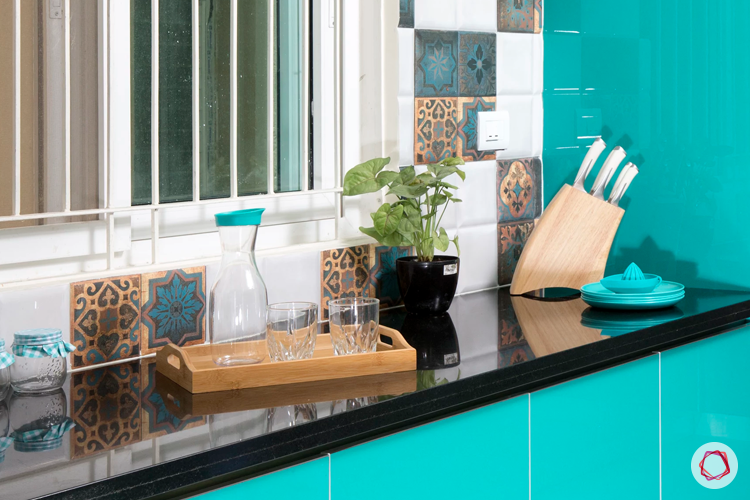 Knife holders are the safest way to store your knives. It also makes chopping effortless as you will just have to pull out the knife from the socket. As opposed to piling them with your cutlery, where you run the risk of getting your fingers cut.
The right layout and accessories are bound to give you a more seamless experience creating culinary treasures. If you're building a new home, take these into account while designing your modular kitchen. Else, you can always integrate these accessories into your existing kitchen.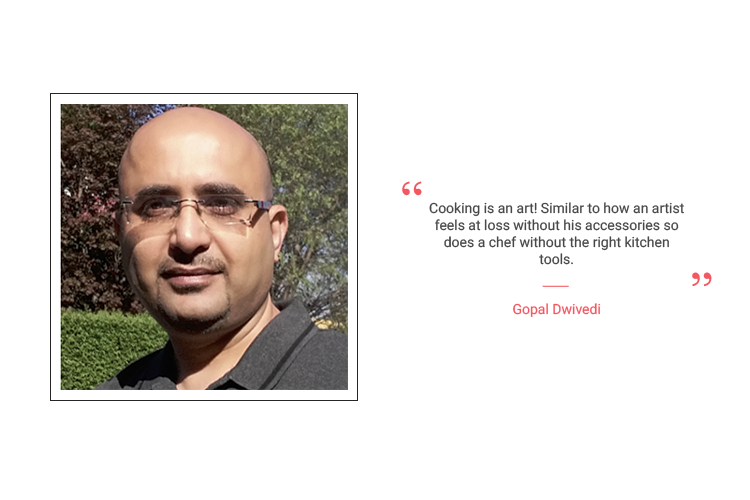 — by Gopal Dwivedi
Head – Category: Kitchen and Wardrobes, Livspace
Gopal Dwivedi is the in-house expert on everything related to Modular Kitchen and Wardrobes at Livspace. Our technical guru not just knows the in-and-out of all things modular, but also has a keen interest in cooking and takes this passion seriously! You can follow him on: www.gopal-dwivedi.blogspot.in