House design images of an elegant 4BHK in Gurgaon.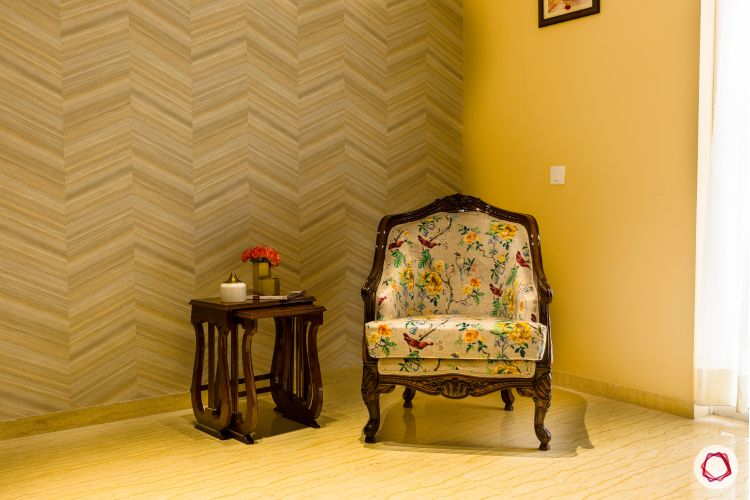 ---
Who livs here: Vaibhav Goel with his wife Shruti Goel, son Vishrut and Vaibhav's father
Location: Pioneer Presidia, Gurgaon
Size of home: A 4BHK spanning 3,500 sq ft approx.
Design team: Interior Designer Harshpreet Kaur and Quality Manager Richa Bhardwaj
Livspace service: Full home design
Budget: ₹₹₹₹₹
---
If ever there had to be a home with a carefully planned design and curated decor, then this 4BHK is the one. After a recommendation by their friend, Tarun Sachdev, who got his home designed by Livspace, Vaibhav Goel, a Chartered Accountant by profession, was convinced that Livspace could give them their dream home. With a clear idea about getting elegant and durable interiors, this family met Harshpreet Kaur, their designer at the Gurgaon Experience Centre.
She listened patiently to all their requirements, so that she could come up with amazing solutions that do not need a lot of iterations. And, when you have clients with whom your thought process matches, then it's a win-win situation! The task at hand was to retain a lot of their existing furniture but align the design to it and refurbish it to give it a fresh new look. Read on to find out how this took shape.
An Endearing Foyer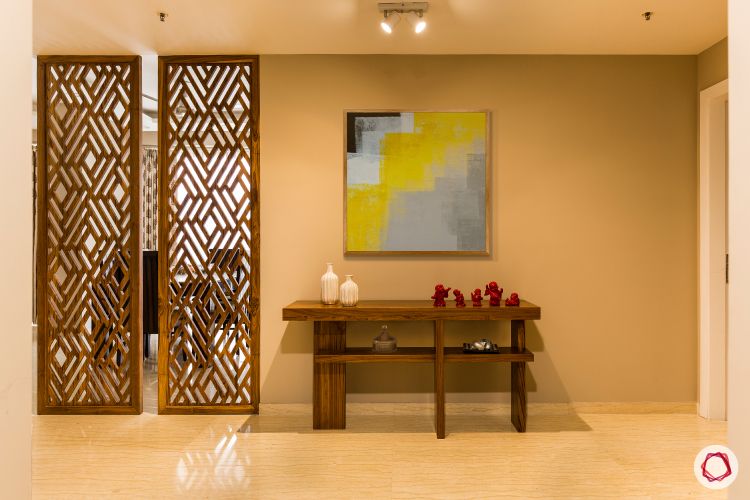 As soon as you enter this plush 4BHK at Pioneer Presidia, the foyer gives you a complete picture of what lies beyond it. Lovely neutrals take centerstage here, as Harshpreet paints the walls in a lovely light cappuccino and complements it with a solid teak wood console table. The idea was to keep the design modern with a touch of ethnicity. Also, do not miss the lattice divider that is broken into two parts to create interest in the design and lead the guests towards the living area.
Subtly Royal Living Room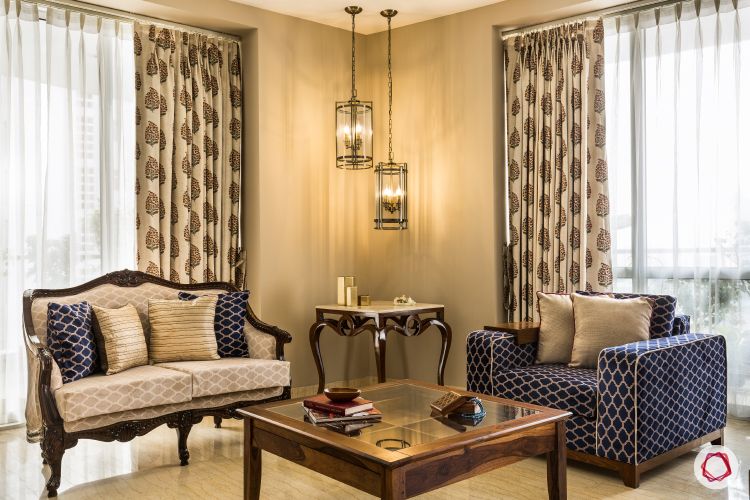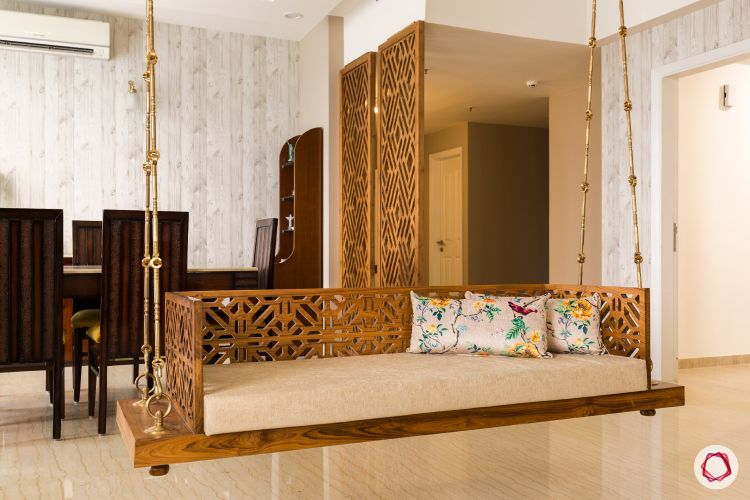 The living room definitely stands out in this design, with a lot of feature elements in one space. To start off with, the jhula, which is an accent piece here, is something that the family really wants at home. Done up in solid wood and playing match with the partition in the foyer, this swing sits pretty right in the centre of the home. In Vaibhav's words, "We are glad that Harshpreet found the perfect spot for placing the swing and everyone who visits our home appreciates it."
Moving on the look and feel of the living room, we must say that Harshpreet has done a tremendous job here. While the sofas are in pristine condition and the family obviously wants to retain them, she thought of giving them a twist with the upholstery. She gives these classical beauties a Moroccan touch with ethnic upholstery that goes with the theme of this space. The two lamps in the corner are another wonderful addition that infuse this room with a lot of warmth.
All Things Wood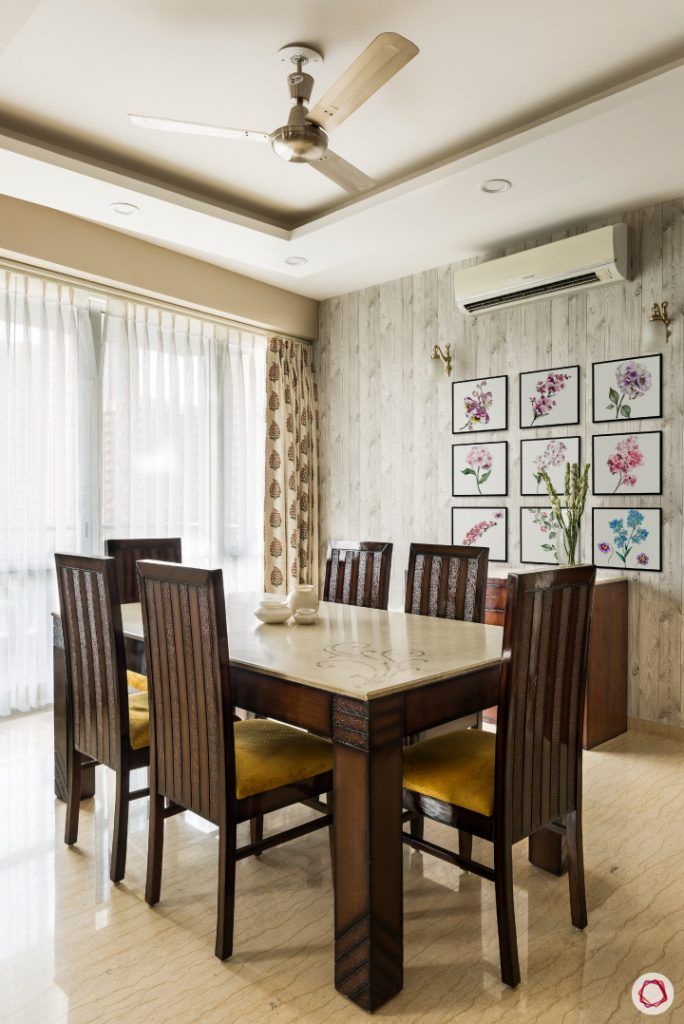 In the dining room, the family did not want major changes. Harshpreet just had to work around the colour scheme and the theme of the space. To keep things simple, she gave them a light oak wood finish wallpaper and matching drapes. The dining table and chairs were existing pieces that she re-polished and reupholstered for them in a happy yellow.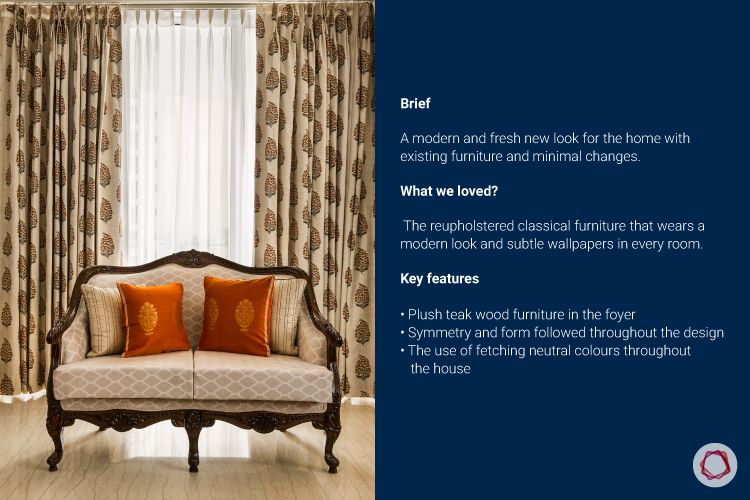 Comfortable Parallel Kitchen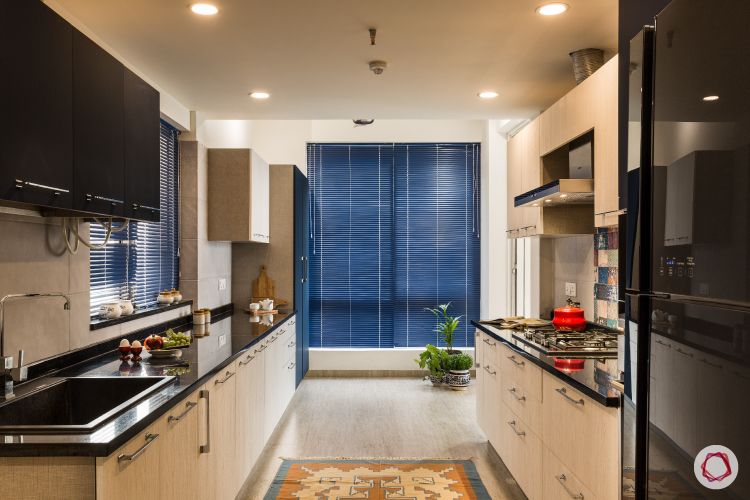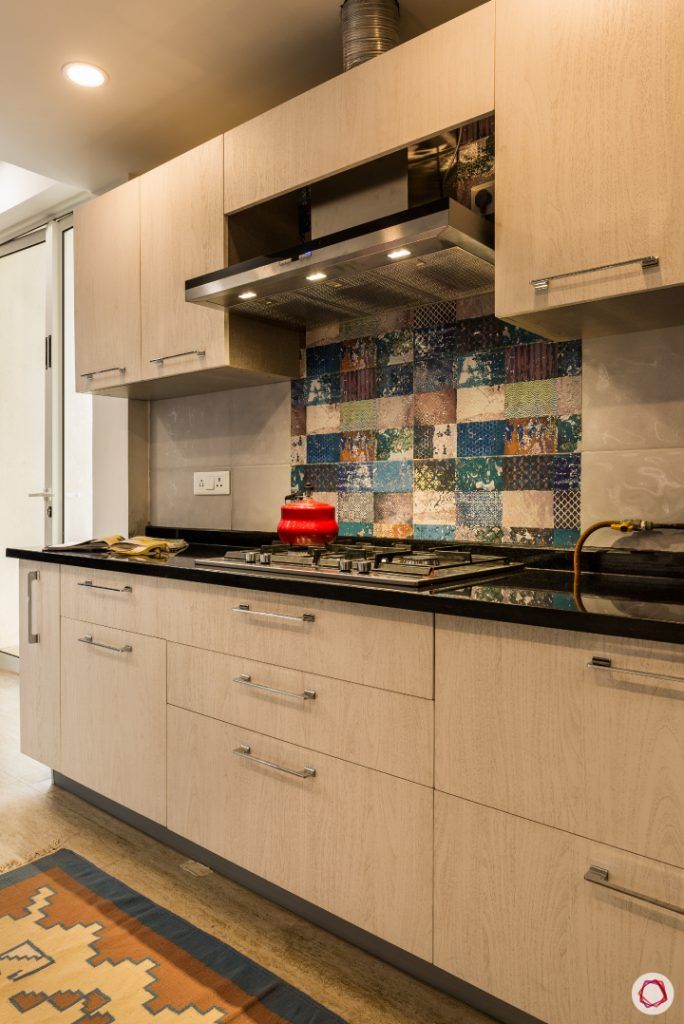 Vaibhav and Shruti did not want too much happening in the kitchen. They wanted a very simple design with an elaborate pantry unit in dark blue membrane finish for all their dry storage requirements. So, Harshpreet gave them a very light oak wood membrane finish for the shutters, complete with plenty drawers for convenience. The backsplash wears minimal tiles with just one feature section in blue above the hob area. The countertop is a midnight black marble that looks stunning in this space.
A Bright & Airy Room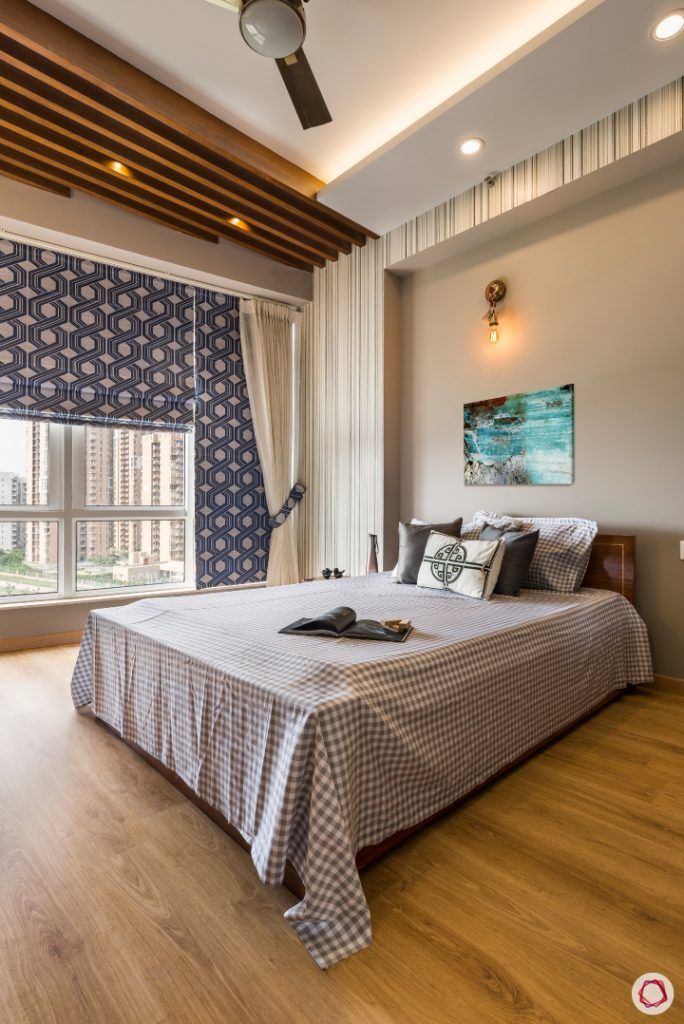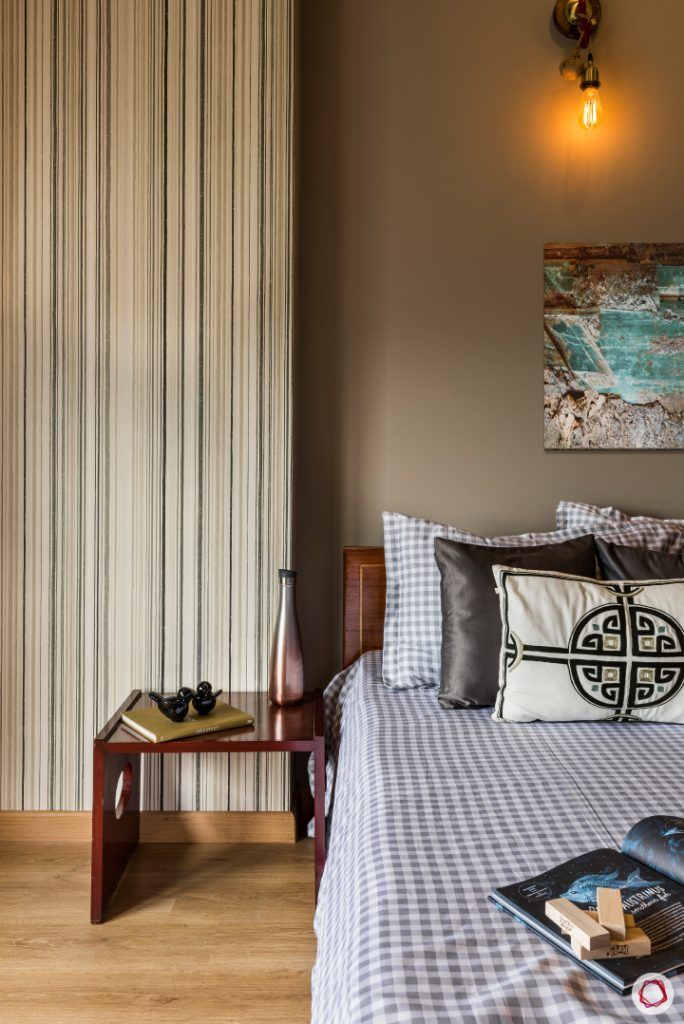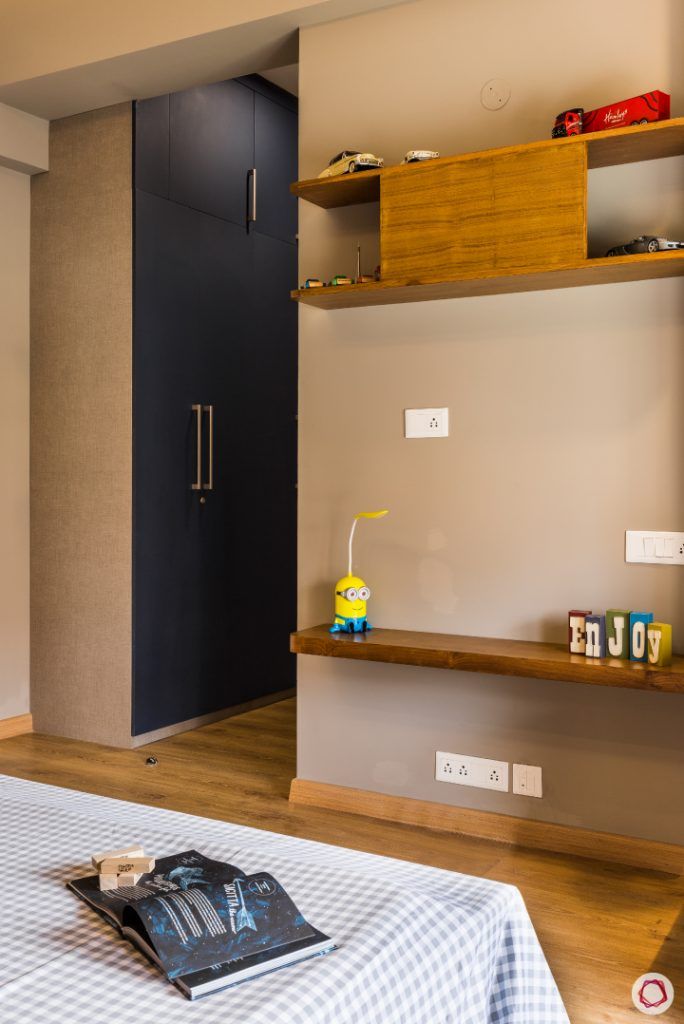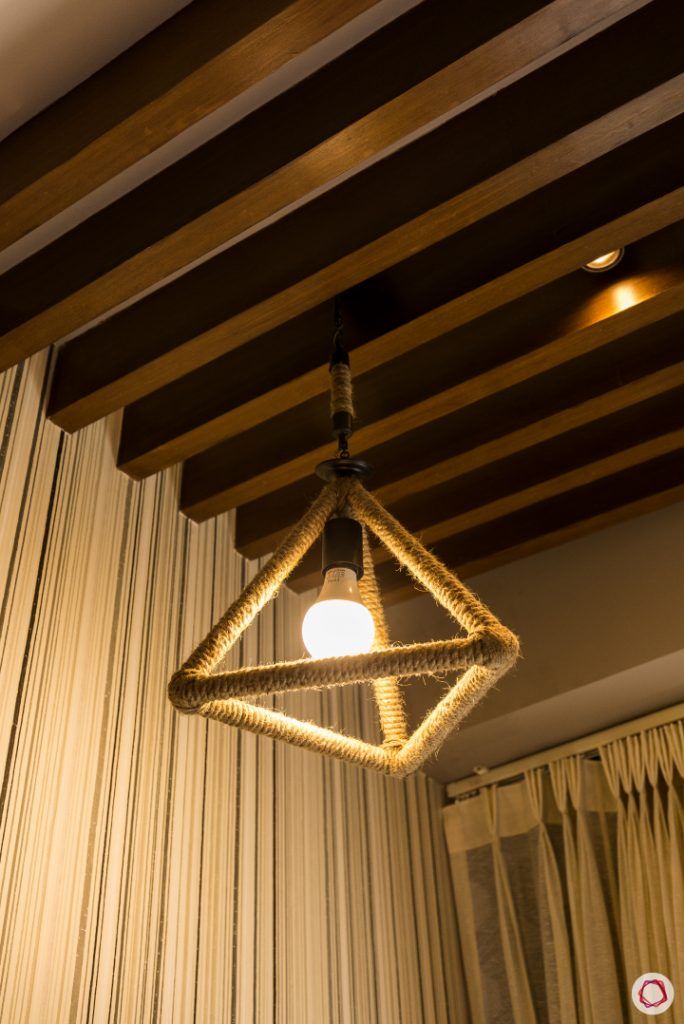 This bedroom evidently belongs to the son, who is going to enter his teens very soon. So, his parents did not want a childish look in his room. Therefore, Harshpreet decided to give it a modern look with a grey theme that has geometry aligned to it. She gave the walls some definition with stripes running across it creating visual intrigue.
Another interesting element in this room are the wooden rafters on the ceiling. It is not just a part of the design, but also makes for a separate bay area that he can utilise later. An industrial light on one corner gives this space a rustic edge.
Floral Update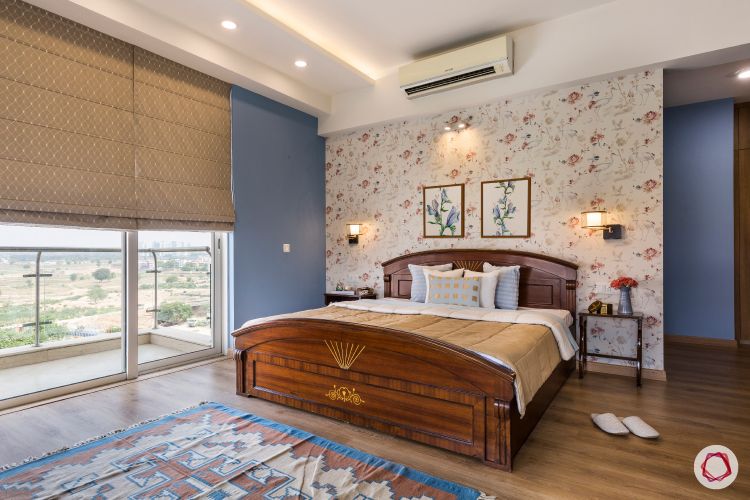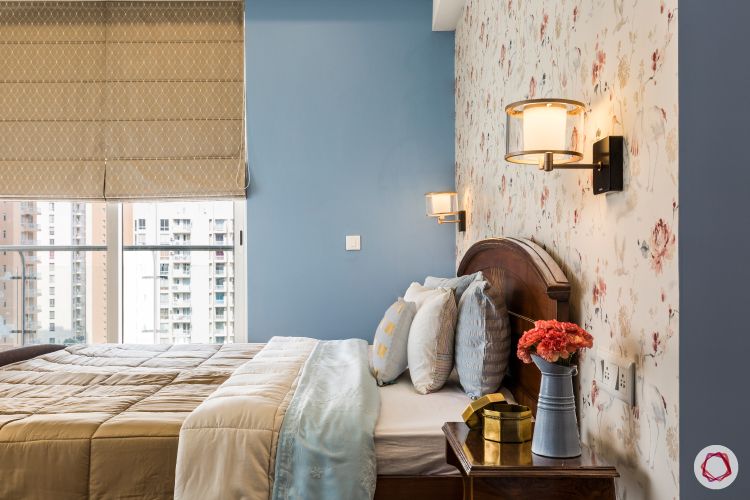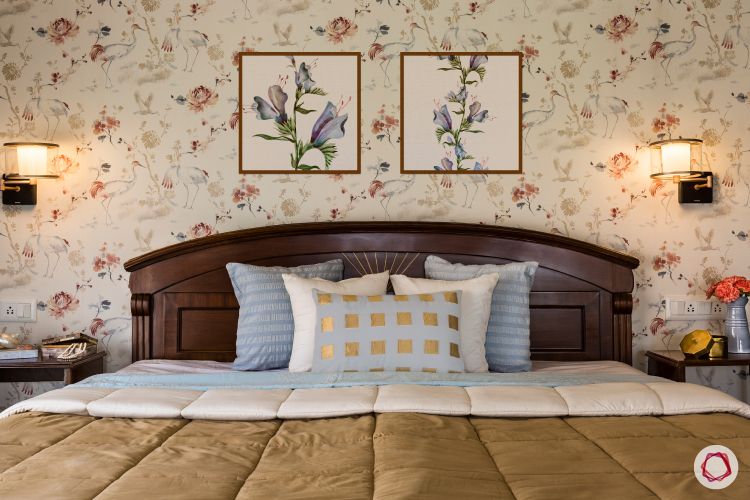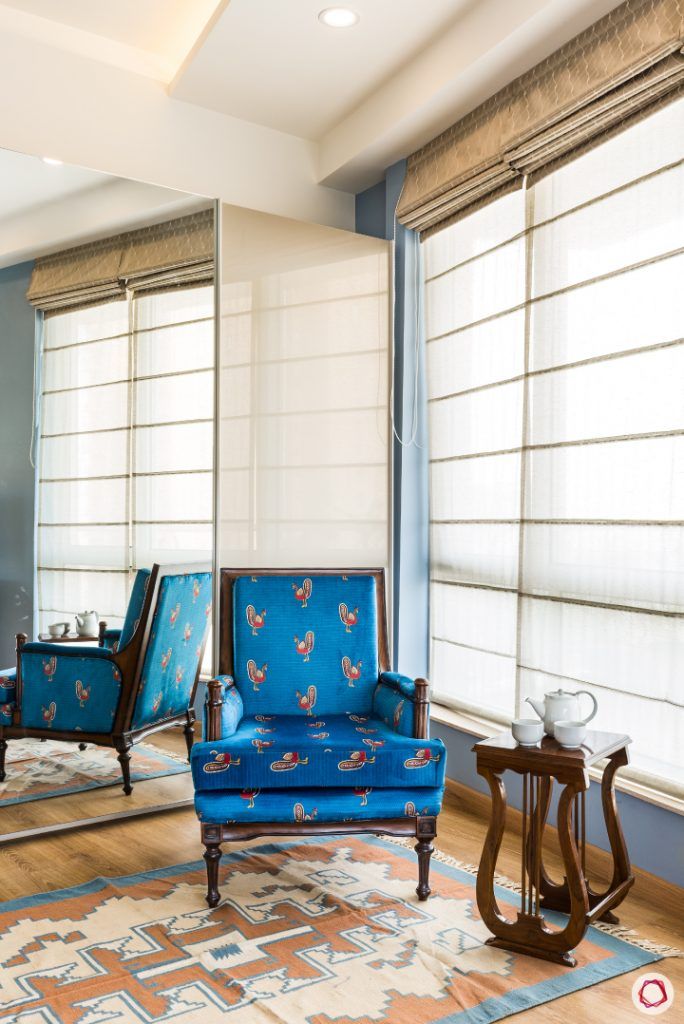 Being a very simple family, their interiors had to look subtle too. They did not any loud colours in their master bedroom. They were more inclined towards having intricate detailing that brings out the beauty of the space. So, Harshpreet gave them a very light blue colour for the walls and a beautiful floral wallpaper with flamingos all over it.
The sliding wardrobe wears an anti-scratch acrylic finish in subtle beige with a mirror on one side. In front of the wardrobe sits a pretty accent chair in peacock blue upholstery with a modern rendition of the peacock printed all over it. This makes for a cozy seating area for a peaceful cup of tea in the morning.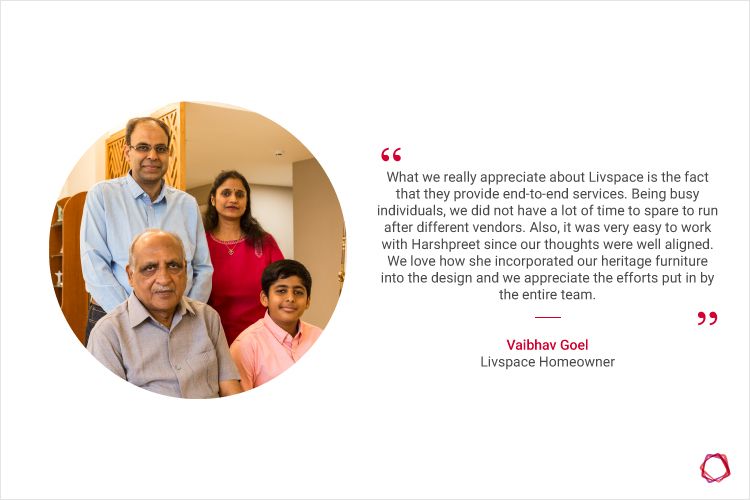 "From the initial discussions with Mr. and Mrs. Goel, it was clear that our design aesthetics match and I could easily grasp what they wanted. This made decision-making very simple and the designs were finalised quickly. I was given a crisp brief and eventually they gave me freedom to work around it. It was a delight to design their home."

-Harshpreet Kaur, Interior Designer, Livspace
If you're interested in modern interiors then take a look at this: Bringing Modern Magic to a Noida Apartment!
Send in your comments and suggestions.
— editor@livspace.com