Are your walls screaming for a change? Giving your room a makeover with wall decals can be an extremely enjoyable DIY project. Before you start, take a quick look at this list of helpful hacks.
Wall decals, which are vinyl stickers that can be affixed to a wall for decoration, are the easiest and least expensive way to transform your interiors. Wall decals or wall vinyls are available in a variety of different shapes and designs in the market. Unlike painting, which takes a lot of planning and time, these can be installed easily and quickly without making a mess. Here are some useful tips to help you choose, position and apply wall decals at home.
Wall Decal Tip #1: Select an accent color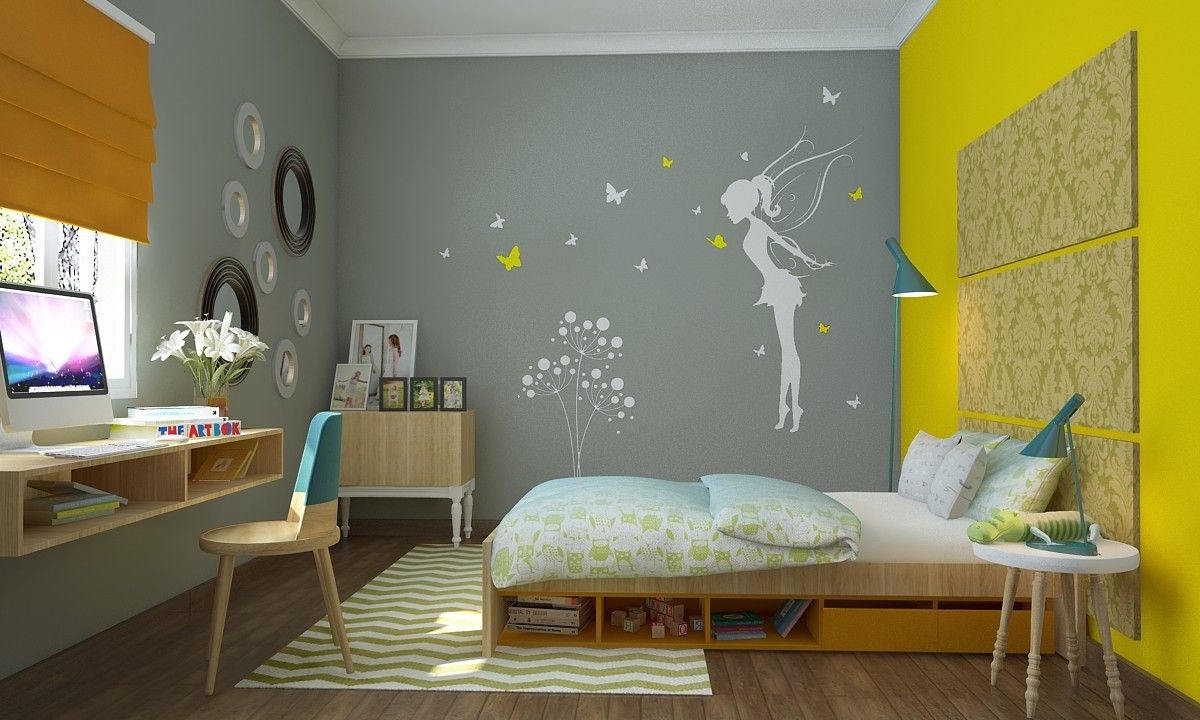 A surefire way to ensure that your wall decal fits in your room is to select one in an accent or tertiary color that already exists in your room. For example, if you have white and yellow accents in your bedroom like the image above, draw inspiration from the same – use white and yellow wall decal for a co-ordinated look.
Wall Decal Tip #2 : Clean up your walls for better adhesion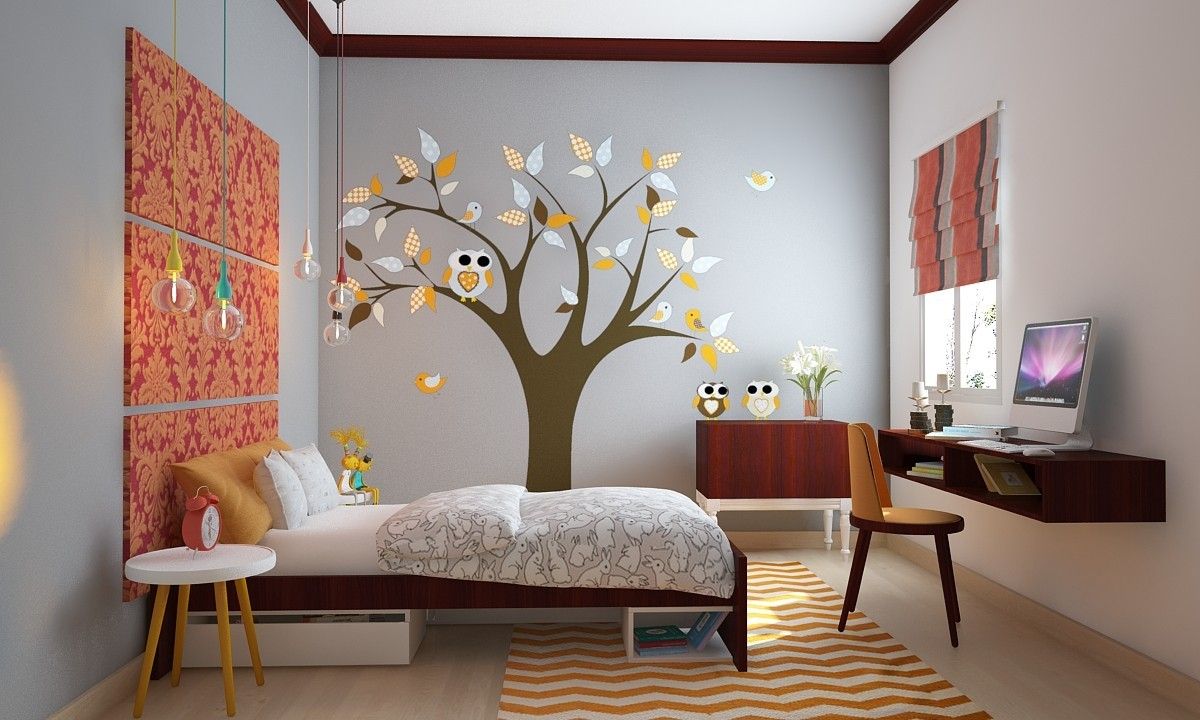 This basic hack can save you hours of precious time. Before you begin applying your decal, make sure the walls are clean and dry. Wipe your walls with a slightly damp cloth to remove dirt and leave them to dry for sometime. This will ensure proper adhesion when you apply your decal.
Wall Decal Tip#3: Cut up larger wall decals for easy application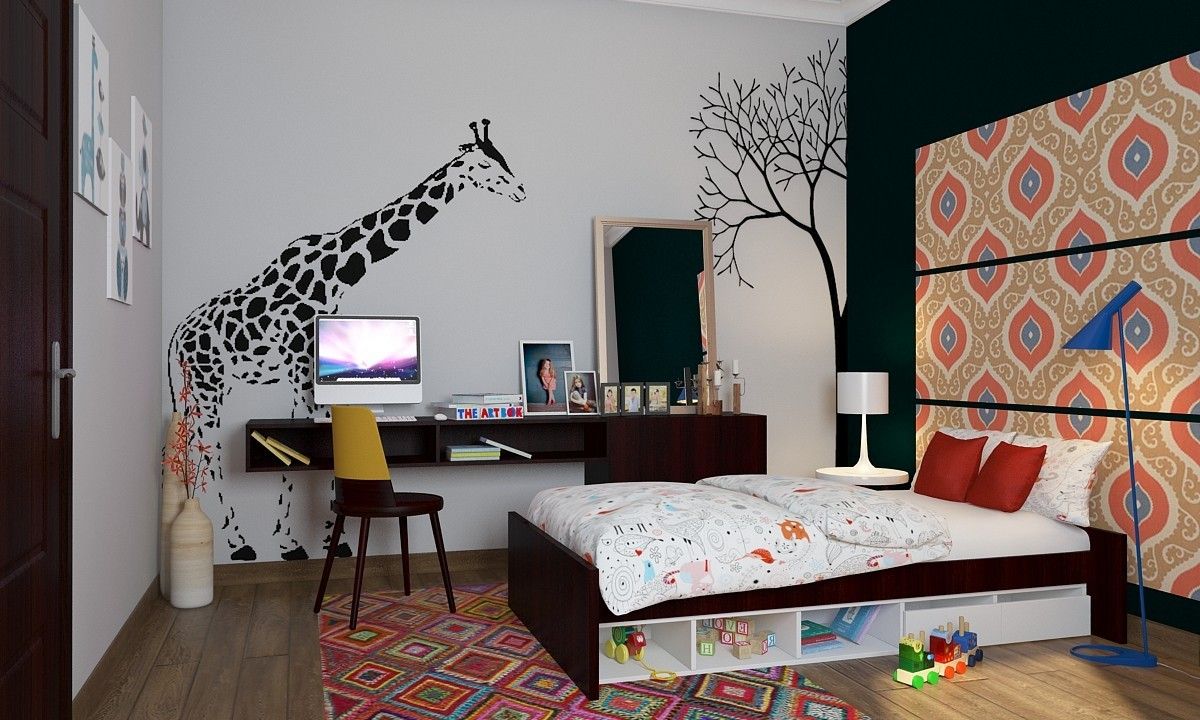 If you have large wall decals, you can separate them into smaller pieces before you apply them on the wall. This will make your task more manageable. Carefully cut your wall decal into smaller sections using a sharp blade and stick them on the wall one by one. Use the palm of your hand to ensure there are no creases visible.
Wall Decal Tip #4: Spray backing paper lightly with water to peel it off easily.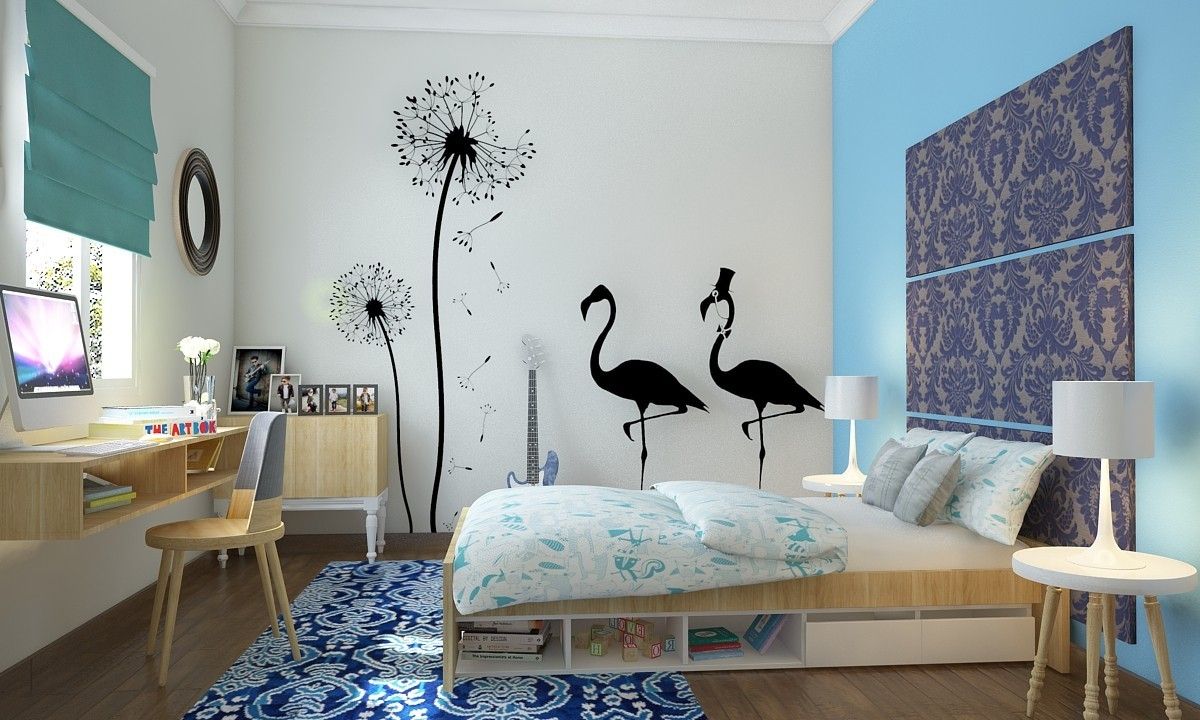 Wall decals generally have three different components – an adhesive application layer, the vinyl wall decal with your pattern and a top protective backing layer. Once you've pasted the decal on the wall, you need to remove the top backing layer. If it remains glued, lightly spray or dampen the paper and gently peel it off sideways.
Do remember to think about the size and kind of design you want on your decal. With hundreds of designs out there, wall decals are a convenient way to do up your home for events or parties. So go ahead, get creative and add some personality to your walls.