Agatha Christie rightly pointed out, "One of the luckiest things that can happen to you in life is, I think, to have a happy childhood." While you don't need a day to celebrate the wonder and joy children bring into your lives, it is an opportunity to show them how much you treasure them.
We have for you, 5 easy, affordable and quick makeover tips for their rooms that can be done within a day!
Children's Day Decor Tip #1: Wall Decals And Murals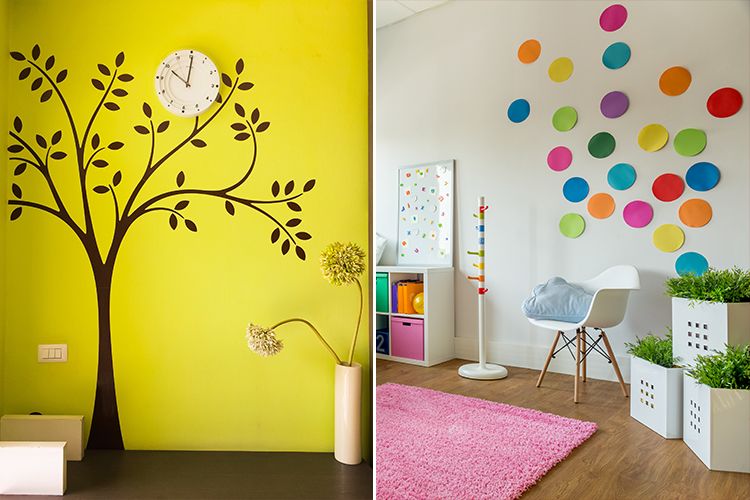 When you do not have a lot of time to spare, just think wall murals and decals. They are so easily available in the market that you're going to be spoilt for choice. Give your kids a surprise by doing some fun things with the walls in their room. Large colourful polka dots look fun and cheery! Alternatively, you could also decorate the walls with decals of their favourite cartoon characters. If you're up for it, go ahead and paint one wall with chalkboard paint and turn the wall into a canvas.
Children's Day Decor Tip #2: Celestial Stickers, Hangings On The Ceiling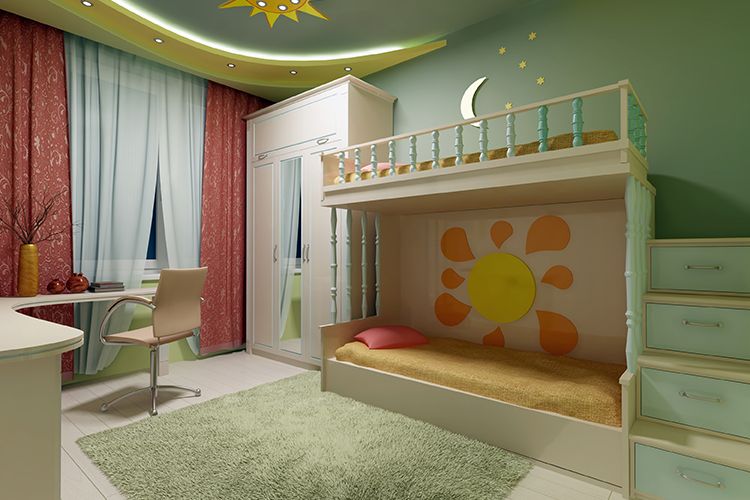 Do you have kids who love gazing at the sky or loves counting stars? Well, you're in luck! Get hold of some glow-in-the-dark celestial stickers and gift them with their own little night sky. They will have the best sleep of their lives under it! You could also decorate their room with colourful cardboard cutouts in various shapes.
Social Copy: Celestial wonder guaranteed with glow-in-the-dark stars
Children's Day Decor Tip #3: Build A Fun Zone With A Tent Or Teepee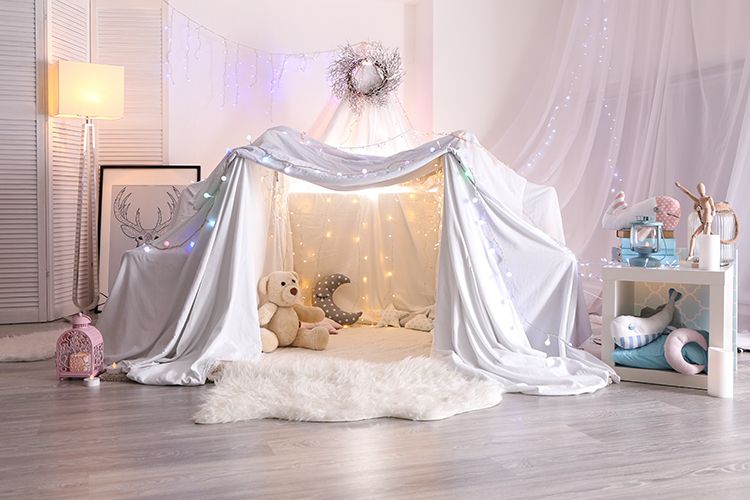 Does your child's room have a corner that's lying unused or could use a makeover from being a clutter zone? Here's an opportunity to turn it into a fun corner your kids can use for reading, story time, to play board games or to huddle with their friends. All you need is a colourful sheet, some twinkly lights, carpet and cushions. Imagine their delight when they come home to this surprise!
Children's Day Decor Tip #4: Soft Furnishings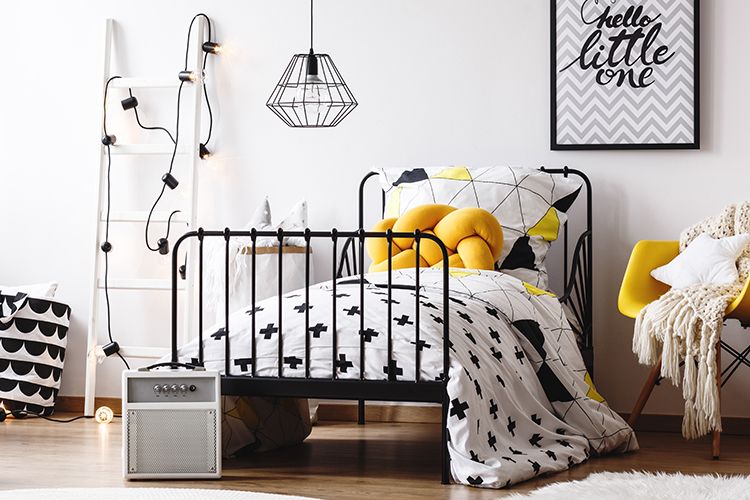 Bright and bold things tend to catch kids' attention. Soft furnishings — bed linens, rugs and curtains — can be changed easily and are found with interesting motifs or graphics of their favourite toys or toons. This is a sure hit and quickest way to spruce up a room. No more arguments about sleep time as they'd love to head back to their favourite rooms.
Children's Day Decor Tip #5: Fun Floors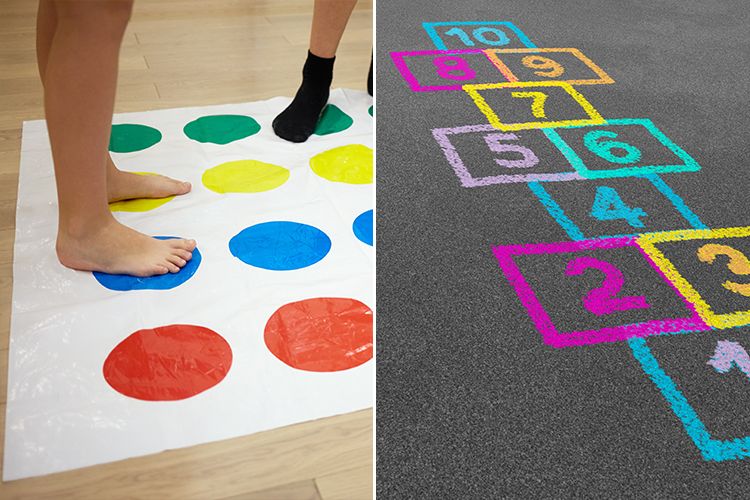 Introduce fun games by adding a hopscotch patch on the floor or place a twister mat. You can always cover it up with a rug to conceal any paint marks. If you don't want a permanent solution, use washi tape to create these boxes which can be peeled off later.
Let us know how you made this day special for your kids by writing into the email ID given below!
— editor@livspace.com