A champagne toasted kitchen design with lofts for add-on storage that tackles problems of stowing away seldom-used vessels.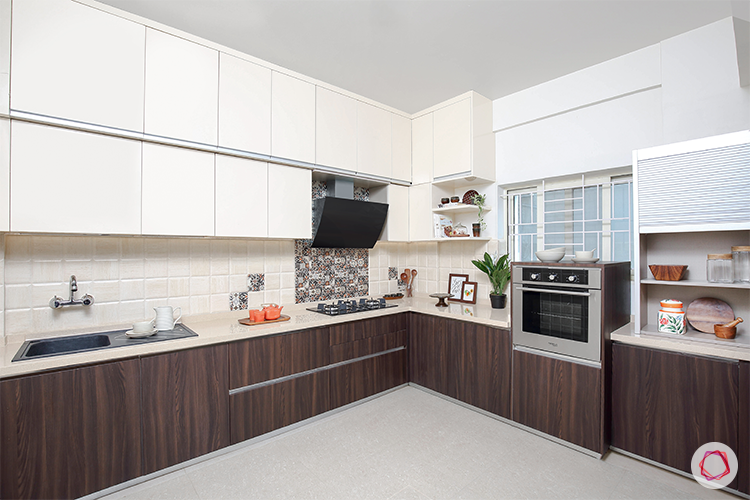 ---
Who livs here: Subramani with his family
Location: Sai Sri Pride, Flower Garden Road, Bengaluru
Kitchen size: 115 sqft
Design team: Interior designer Rachana Singh Baghel with project manager Manoj Kumar
Livspace service: Kitchen design
Budget: ₹₹₹₹₹
---
With the advent of modular kitchens, organised storage has become effortless! Having your essentials in easy-to-reach zones just made life simpler. In fact, this design just pampers you by not letting you stretch, stress or strain while you indulge in creating culinary treasures.
Homeowner, Subramani, was keen to get a new modular kitchen just like the others — practical design with standard heights. But when Livspace designer, Rachana, met the family, she was quick to suggest otherwise. She educated him on the design principles and modified all the cabinets to suit his wife's height.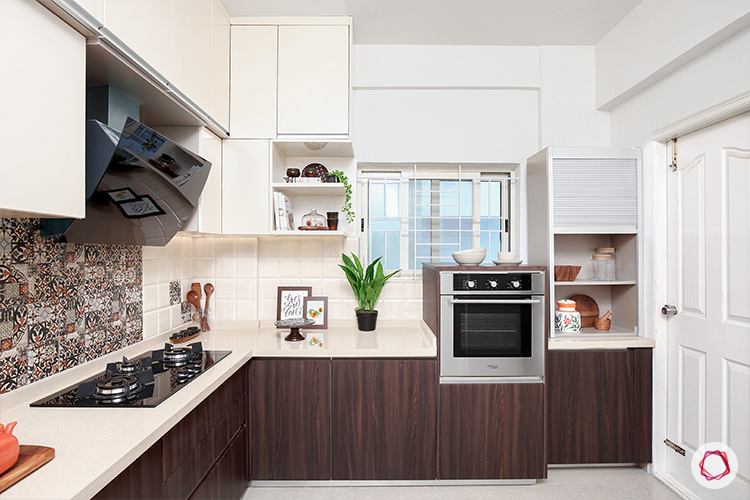 A trendy two-tone palette adorns this kitchen with a fusion of Natural Fumed Oak at the base and glossy Peonia for the wall units. The tactfully designed niche holds the oven in place blending it with the kitchen's flow.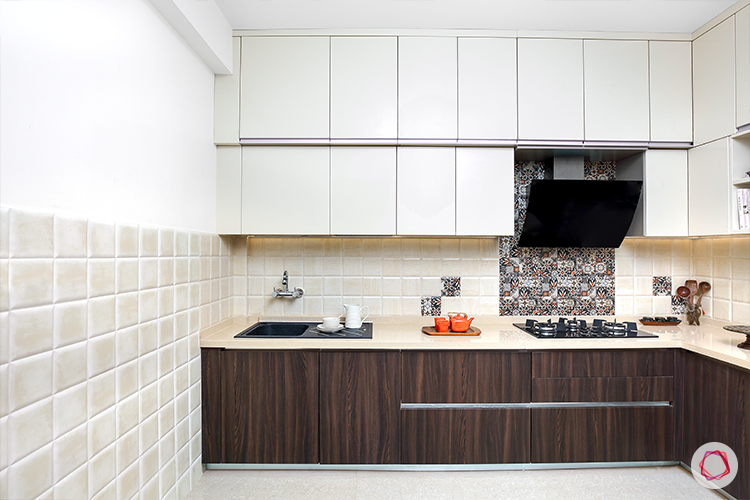 Lofts in the kitchen benefit in two ways. Firstly, it provides storage for heavy vessels and rarely used accessories. Secondly, it forms a natural cover for your chimney pipe. The modules are fitted with bottle pull outs, spice racks, drawers and shelves to store daily essentials and facilitate an uninterrupted cooking experience.
For those hard-to-reach blind corners, a magic pull out makes life easy. The shutter smoothly glides out, bringing the shelves along with it, fully utilising the space, but making accessibility effortless.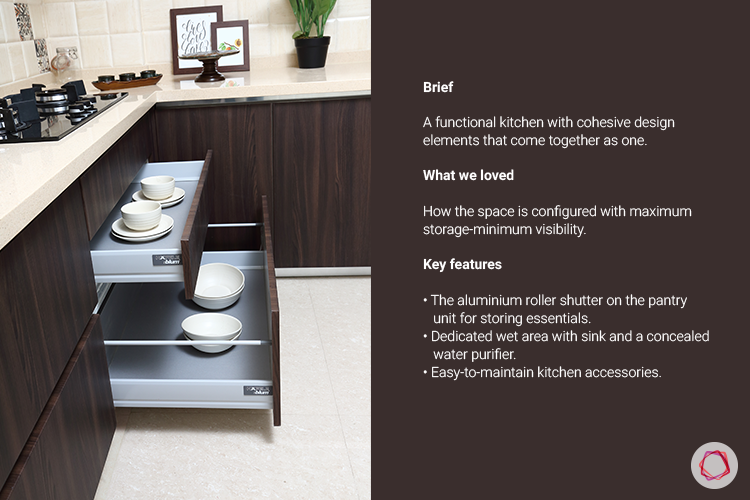 Refreshing and incredibly fashion-forward, the combination of champagne and brown shades add a warm, inviting feel. The handle-less drawers add to the flawless finish of the kitchen. The neutral beige backsplash fits in with the general colour palette and lets the other elements shine!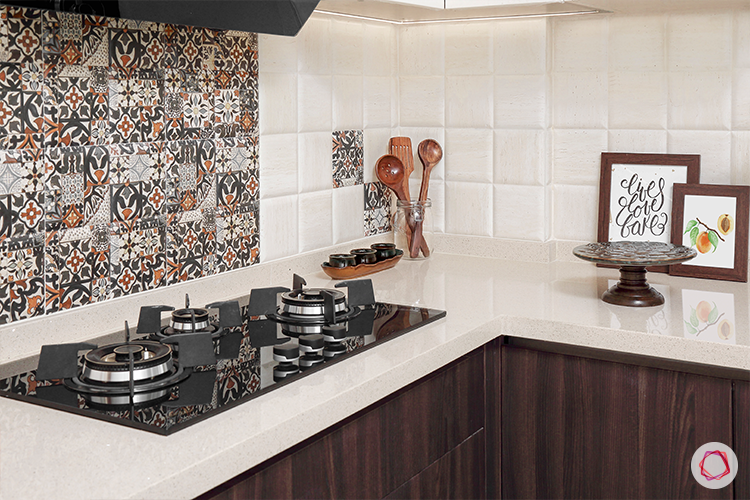 The beige countertop is sleek and glossy, being the connecting factor among the contrasting shades. The eclectic printed tiles highlight the cooking section and add flavour to the otherwise muted backsplash.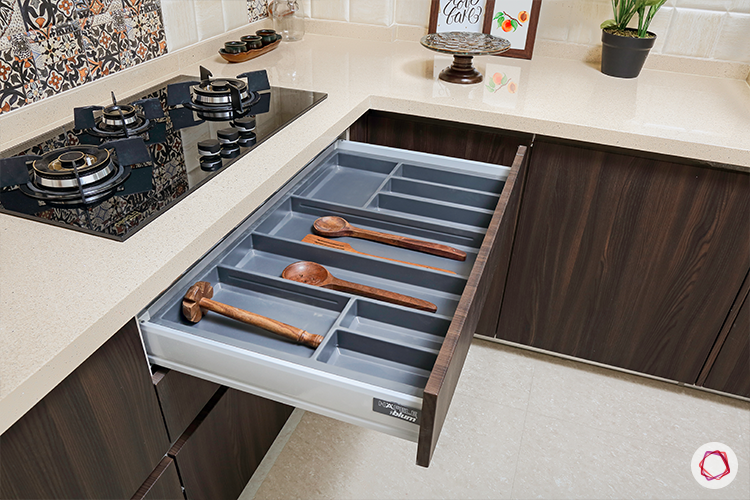 The cutlery unit just below the cooktop holds essential spatulas and spoons. The Hafele-Blum tandem boxes offer easy handling with quality hardware and hinges.
"My experience in this field helped in creating a user-friendly kitchen suitable even to Subramani's wife. He positively welcomed my suggestions and finalised the design in 15 days."
– Rachana Singh Baghel, Livspace Designer
Tour this kitchen: