Kitchen backsplash tiles serve the purpose of protecting your walls from all the natural splatter that happens while you cook. But when this convenient installation gets trendy, it not only becomes the piece de resistance of your kitchen, but also gives a sense of style to it. So, backsplashes are now being installed in urban kitchens for their utility and oomph factor.
There is a myriad of trends and styles to choose from. The backsplash sets the tone around which the entire kitchen styling takes place and that is why they should be the first pick for your kitchen. In case you are going in for a renovation of your kitchen, then, the backsplash tiles must seamlessly blend in with the existing interior theme.
While the vintage look has been a favourite amongst homeowners for decades now, the millennial has become a fan of the bling. Let's have a dekko at the trending shimmer backsplash tiles.
Kitchen Wall Tiles Option #1: Copper, Stainless Steel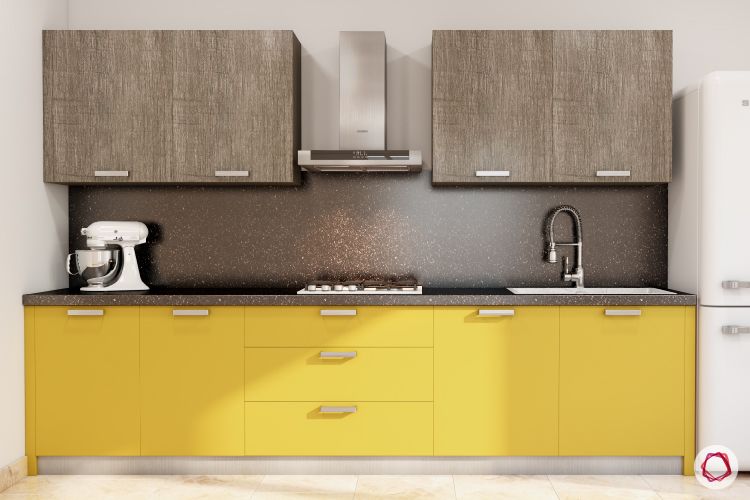 Add a little zing to the kitchen with some shimmery or mirror finish stainless steel backsplash tiles. They complement a pristine white kitchen theme very well and create a luminescent backdrop for your kitchen. Steel sheets are easy to maintain, especially for kitchens that see a lot of gravy based cooking like Indian or Italian. Also, the durability quotient of steel is much higher than that the regular ceramic ones.
Kitchen Wall Tiles Option #2: Ceramic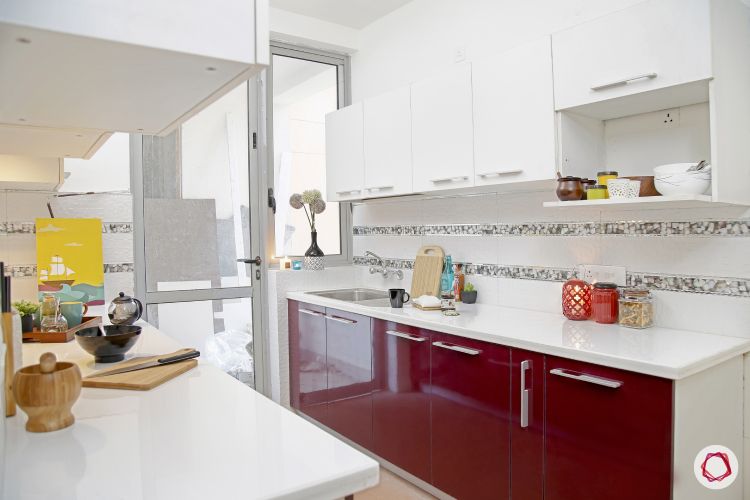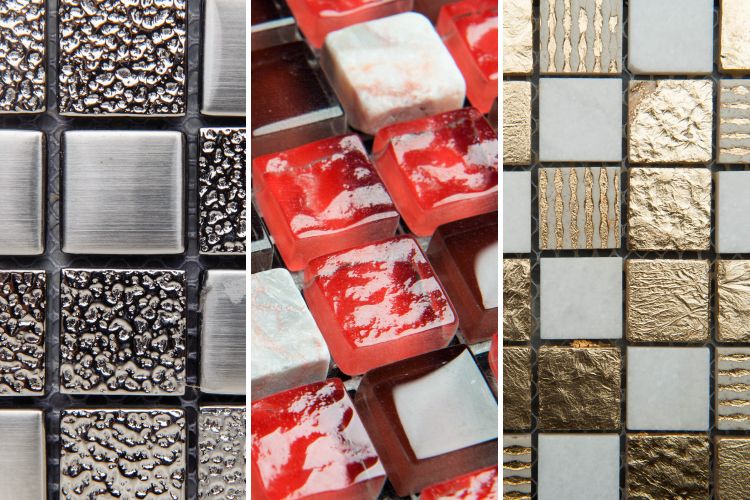 If you are a ceramic lover, then the same shimmery effect can also be achieved through pastel-coloured shimmery ceramic tiles. You can also opt for penny tiles look that adds just the right amount of shimmer along with giving your kitchen a rustic feel. Go one step further and add some focus lights for the area.
You can also pick mosaic patterns that are made of porcelain, but are smaller. Pair two colours to get a pretty chequered feel.
Kitchen Wall Tiles Option #3: Glass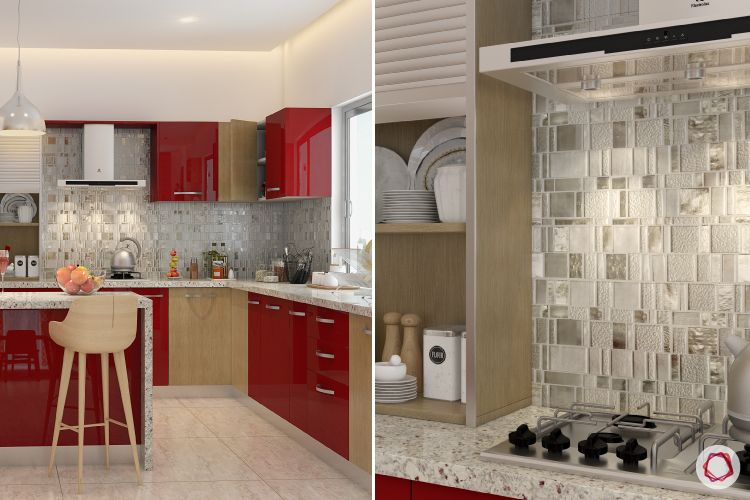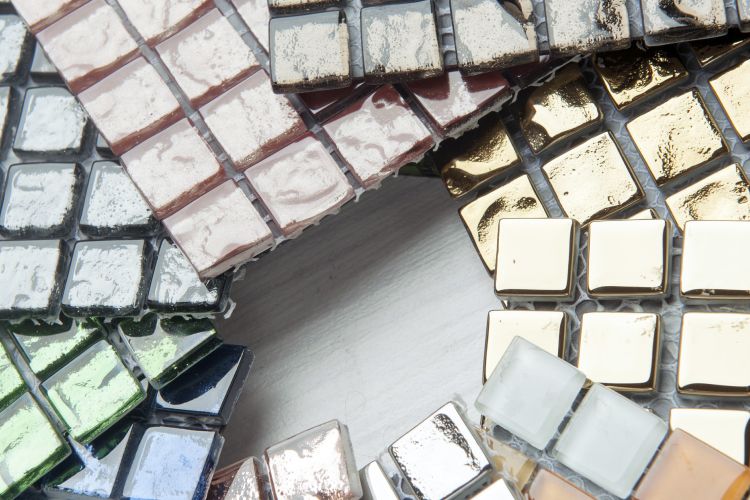 You can go out all guns blazing with a complete glass mosaic effect. However, only after checking with the installer if the glass is heat-resistant.
Select the backsplash according to your cabinet and kitchen design. We recommend contrasting shades or pure metallic shades for that oomph factor!
Prices start at ₹30 per sqft
Do you want to look at more backsplash options? Here are 15+ Wall Tile Designs That Will Blow Your Mind!
Write to us on the email ID given below.