Small kitchen ideas that will inspire you.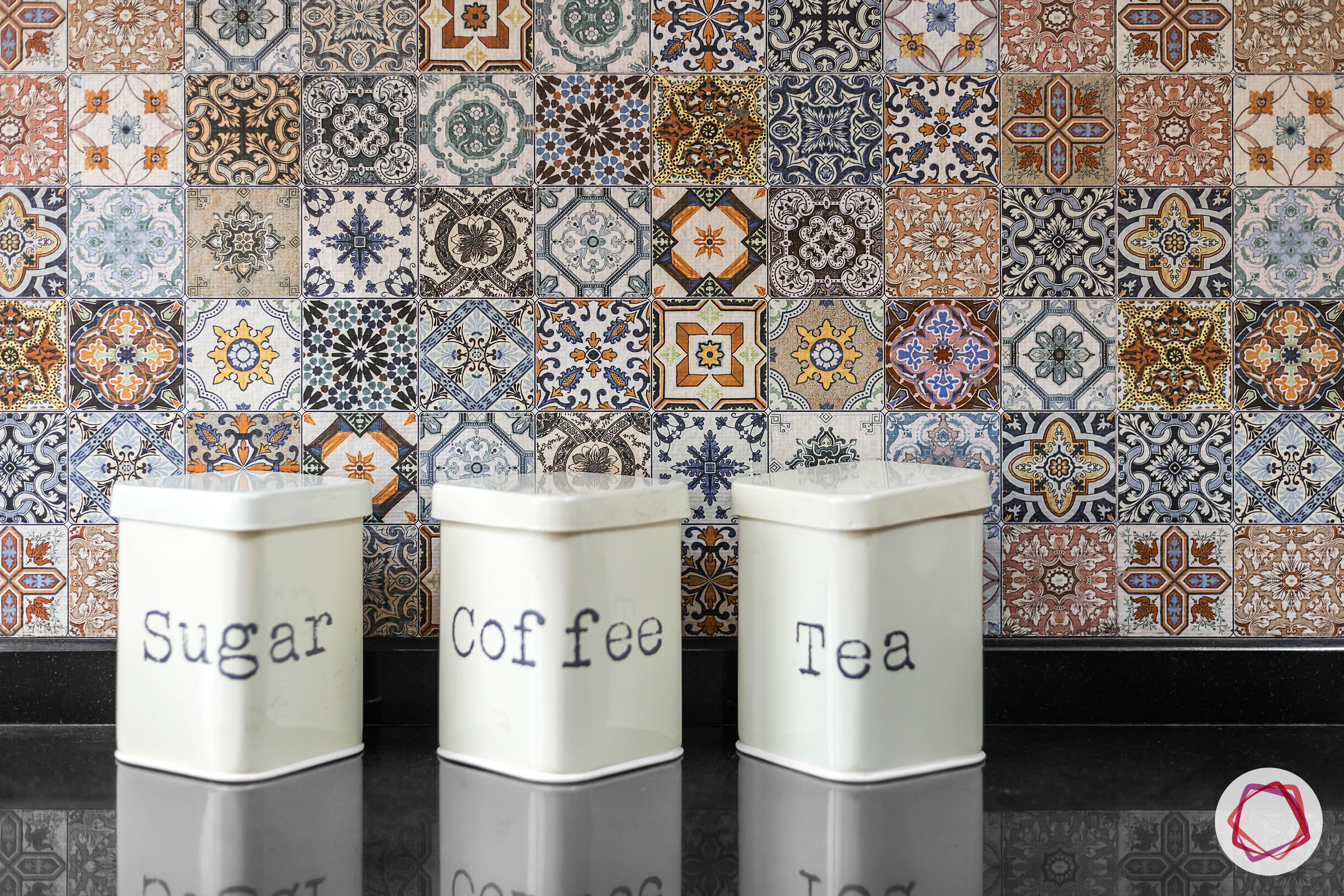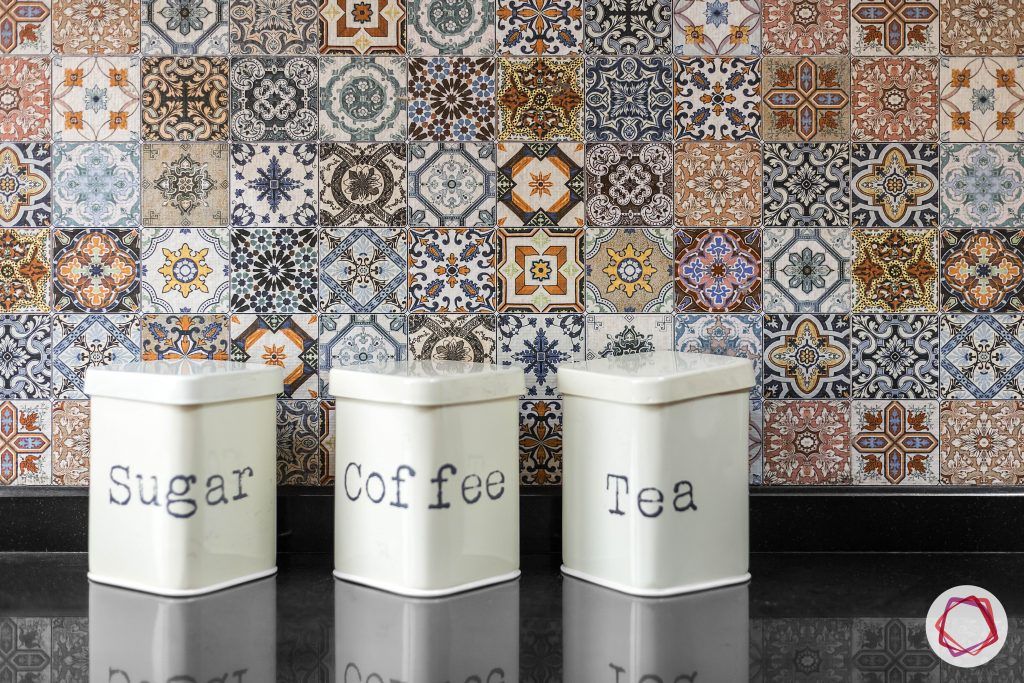 Who livs here: Benita Vaz with her mother Nandita Vaz
Location: Sethia Grandeur, Bandra East, Mumbai
Size of kitchen: 90 sq ft approx.
Design team: Interior Designer Meenakshi Sabarad and Project Manager Ritesh Ramesh Waghela
Livspace service: Modular kitchen design
Budget: ₹₹₹₹₹
If you are one of those people who believes that a modular kitchen doesn't necessarily need to look modern from every angle, then this kitchen design will definitely give you new goals. Designed for renting out, this kitchen is done up in cheery hues and also complies with vastu shastra. Owned by Benita Vaz who resides in the United States, this flat is situated in a prominent locale in Mumbai. While looking through our feed on Instagram, Benita came across some designs that she wanted for this kitchen. She contacted Livspace and that's how Meenakshi Sabarad was assigned as the designer for this one.
While talking to Meenakshi, Benita was quite sure about the colour scheme and feel that she wanted in this kitchen. Having seen this chirpy yellow kitchen and quirky tiles while scrolling through our posts on social media, she immediately decided that this is it. As a result, you will see a great combination of pop yellow with warm browns and beautifully patterned tiles. This is the recipe for the unique look that this kitchen wears. Read on to see what else does this cozy space feature.
Splash of Yellow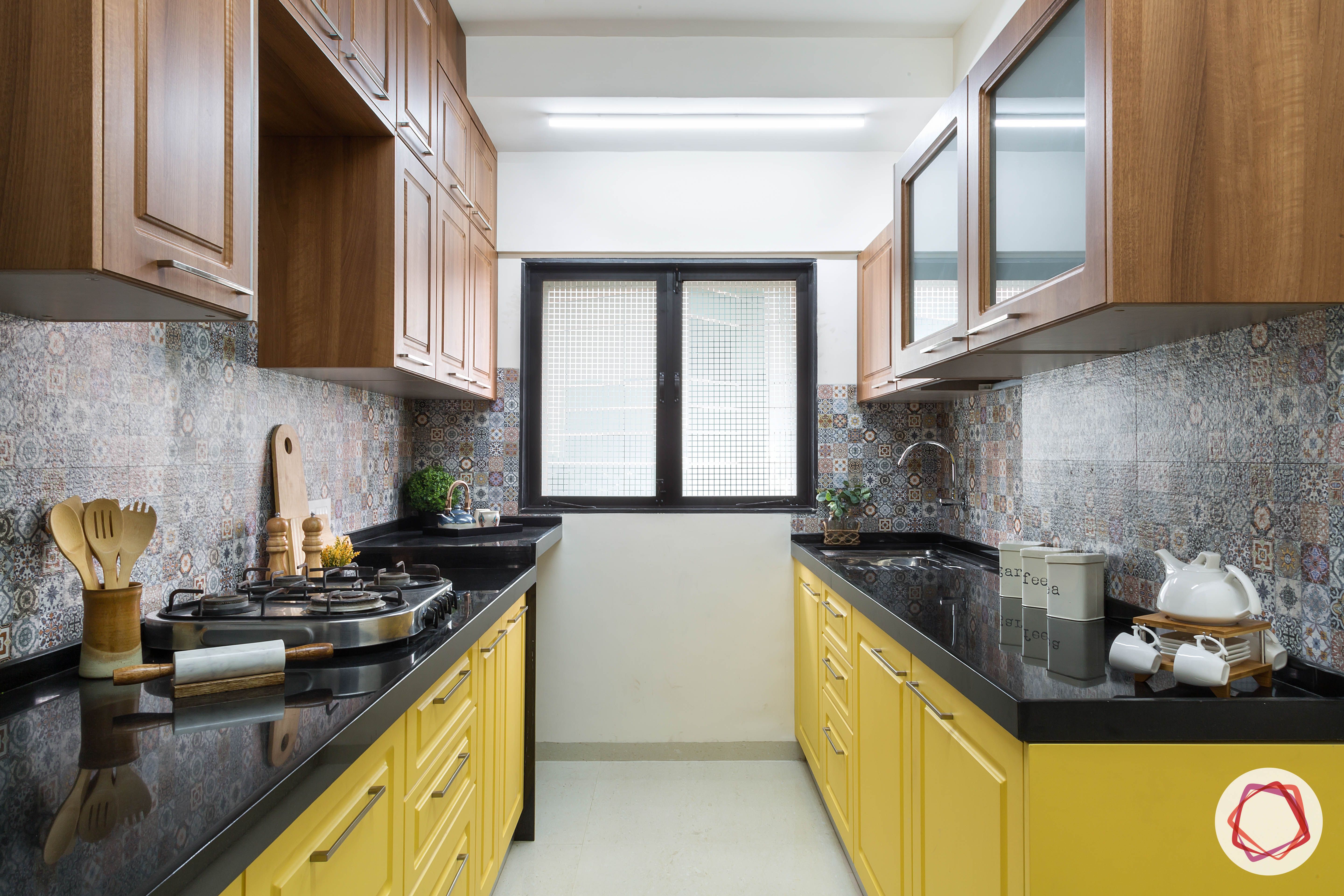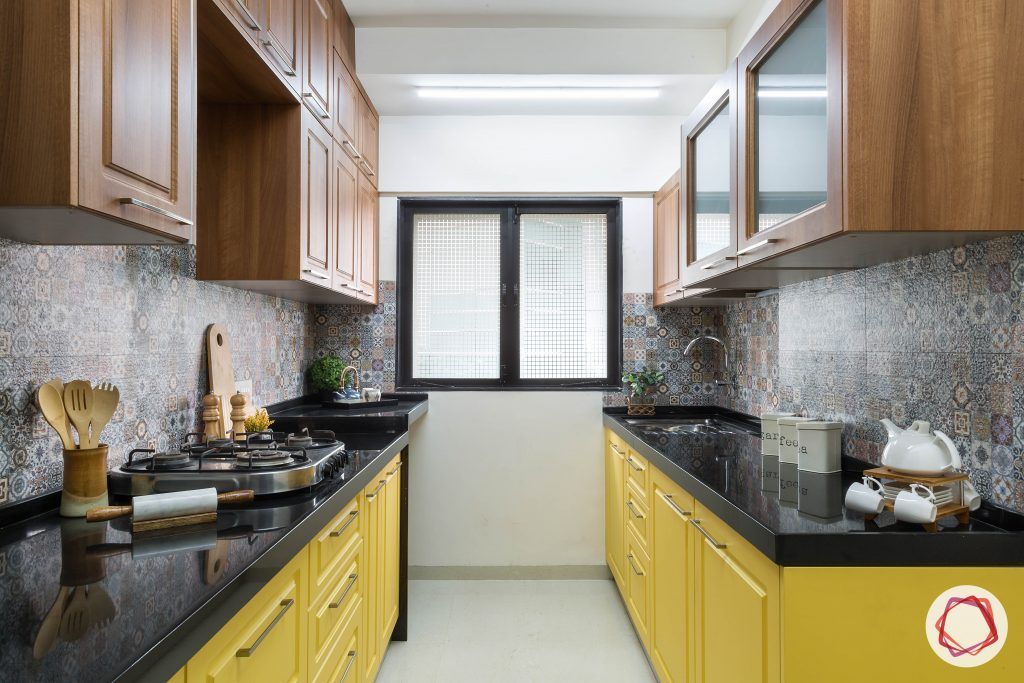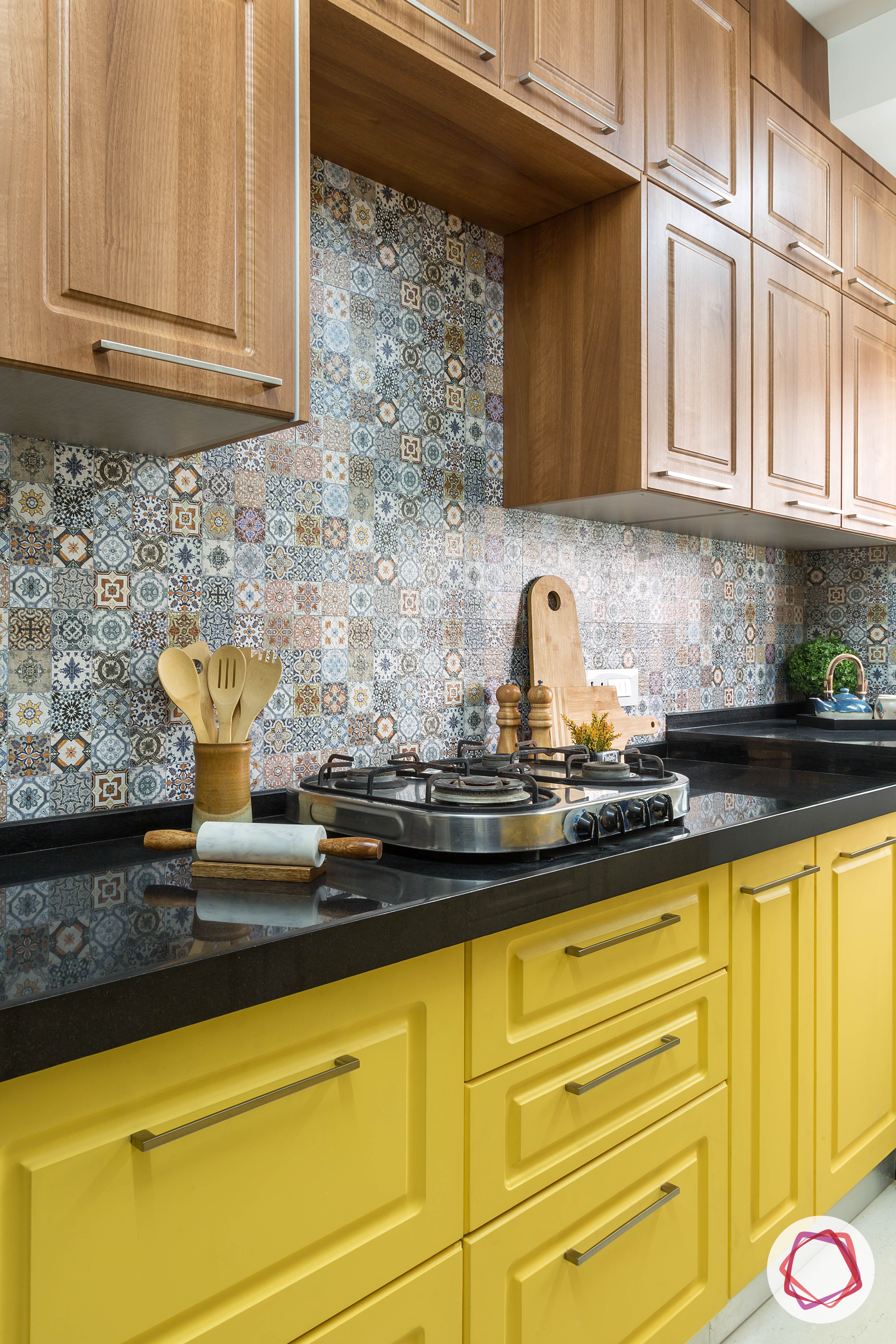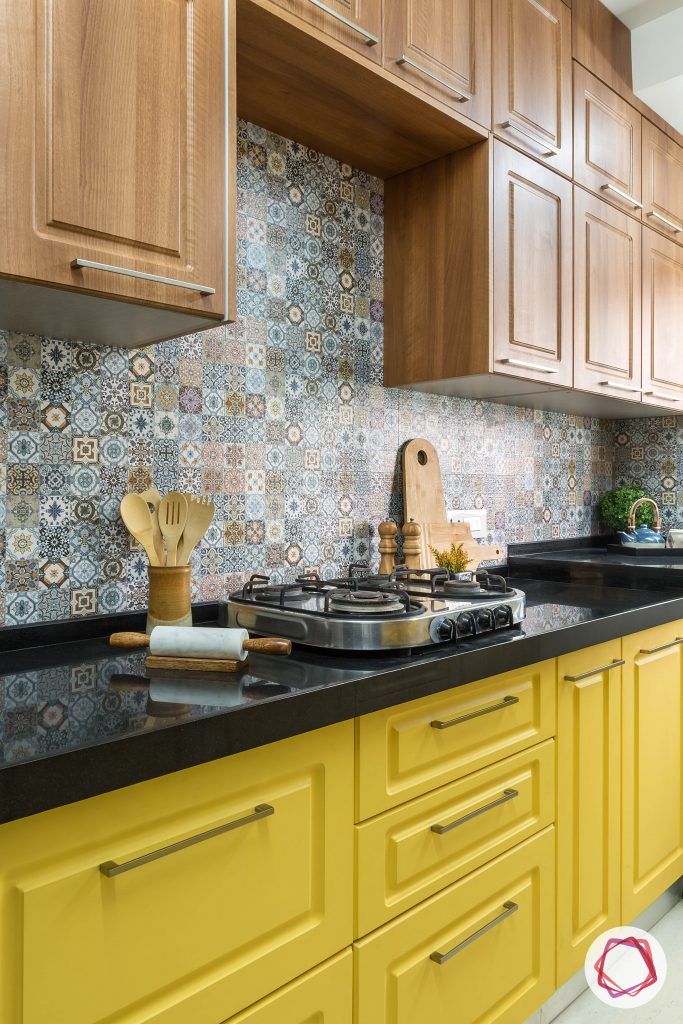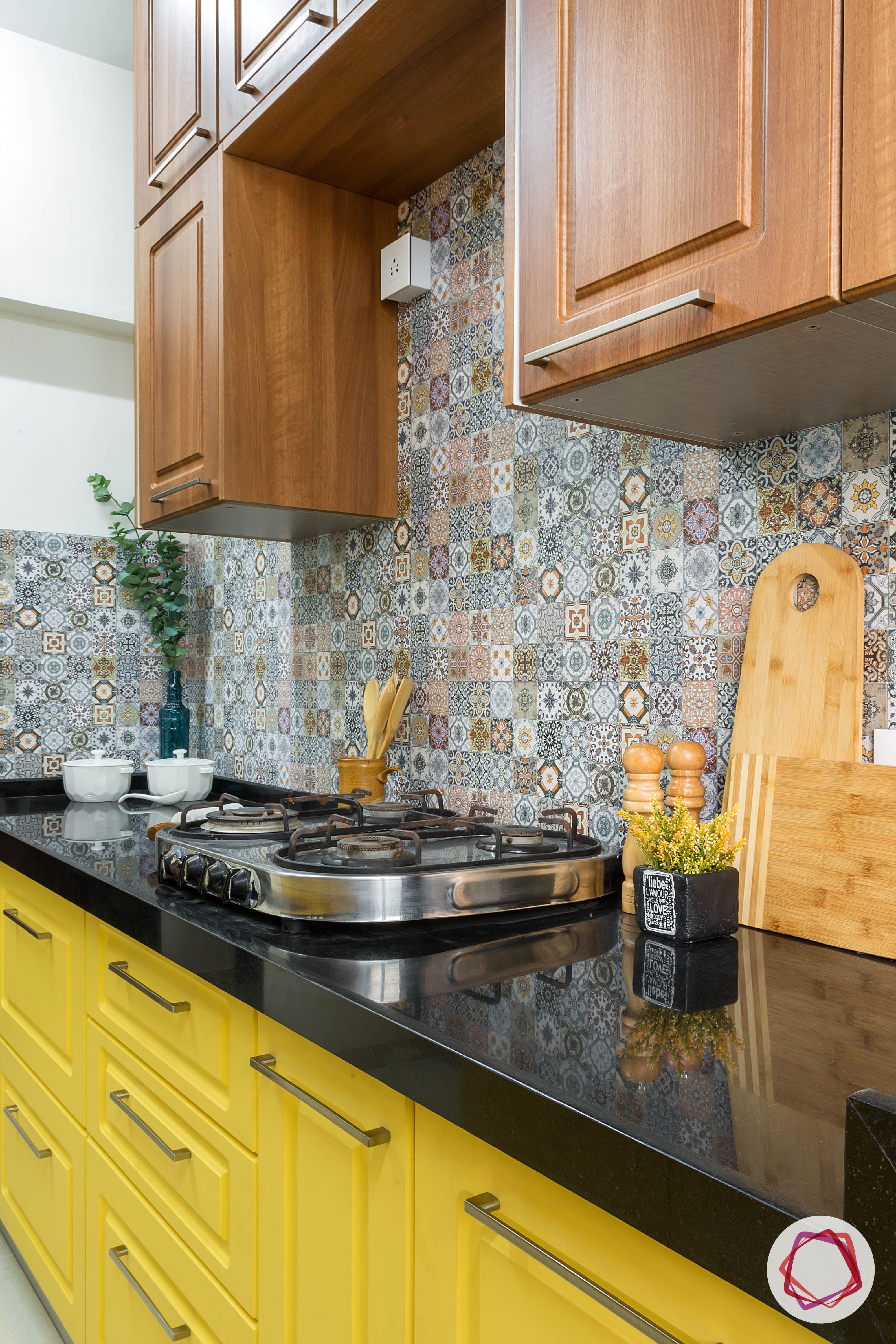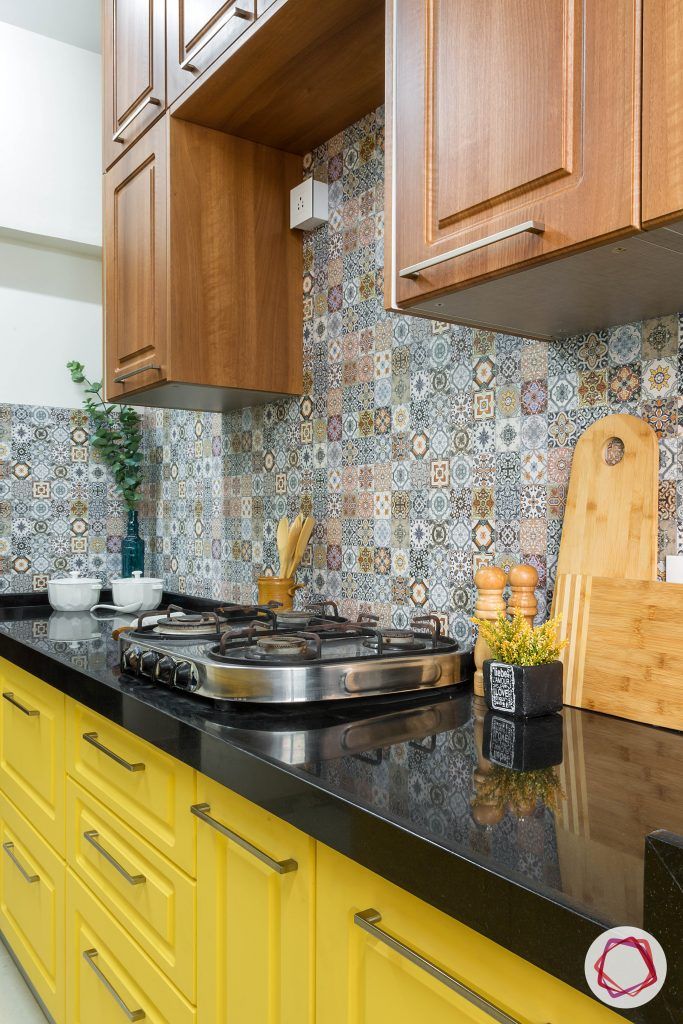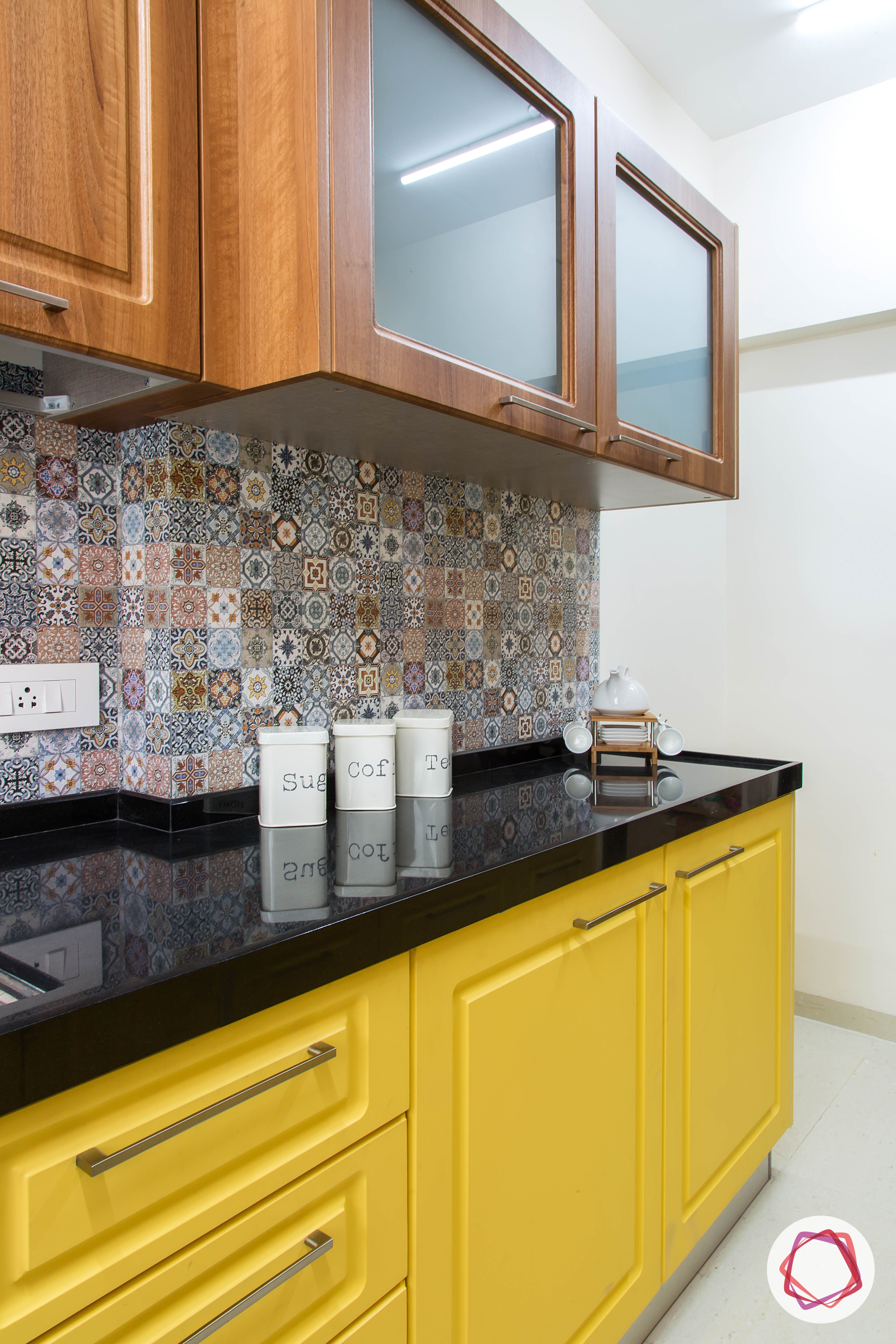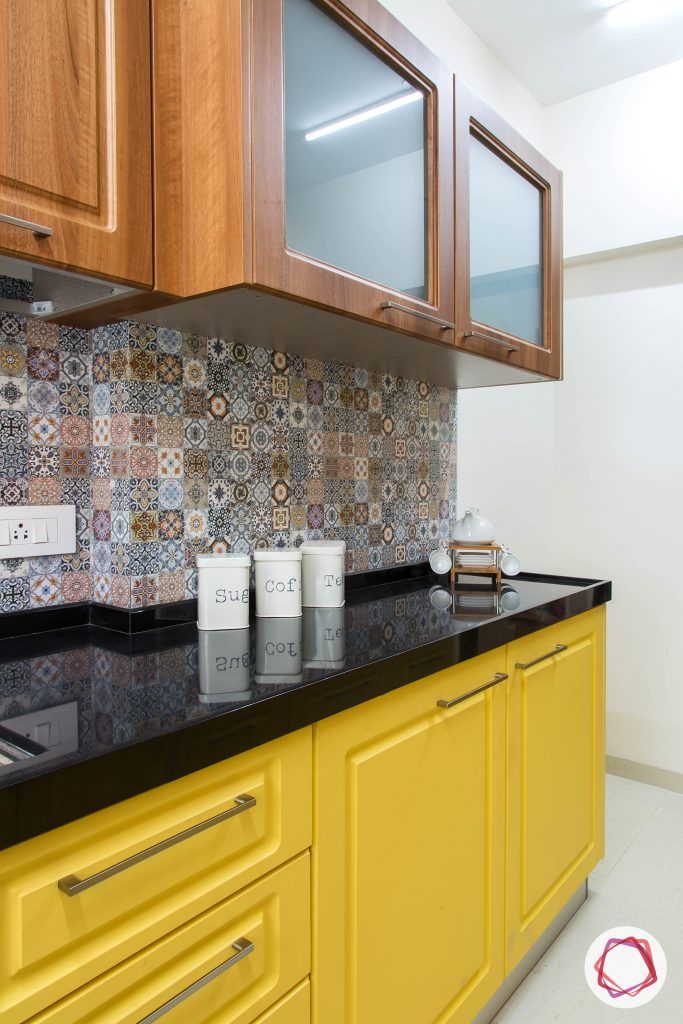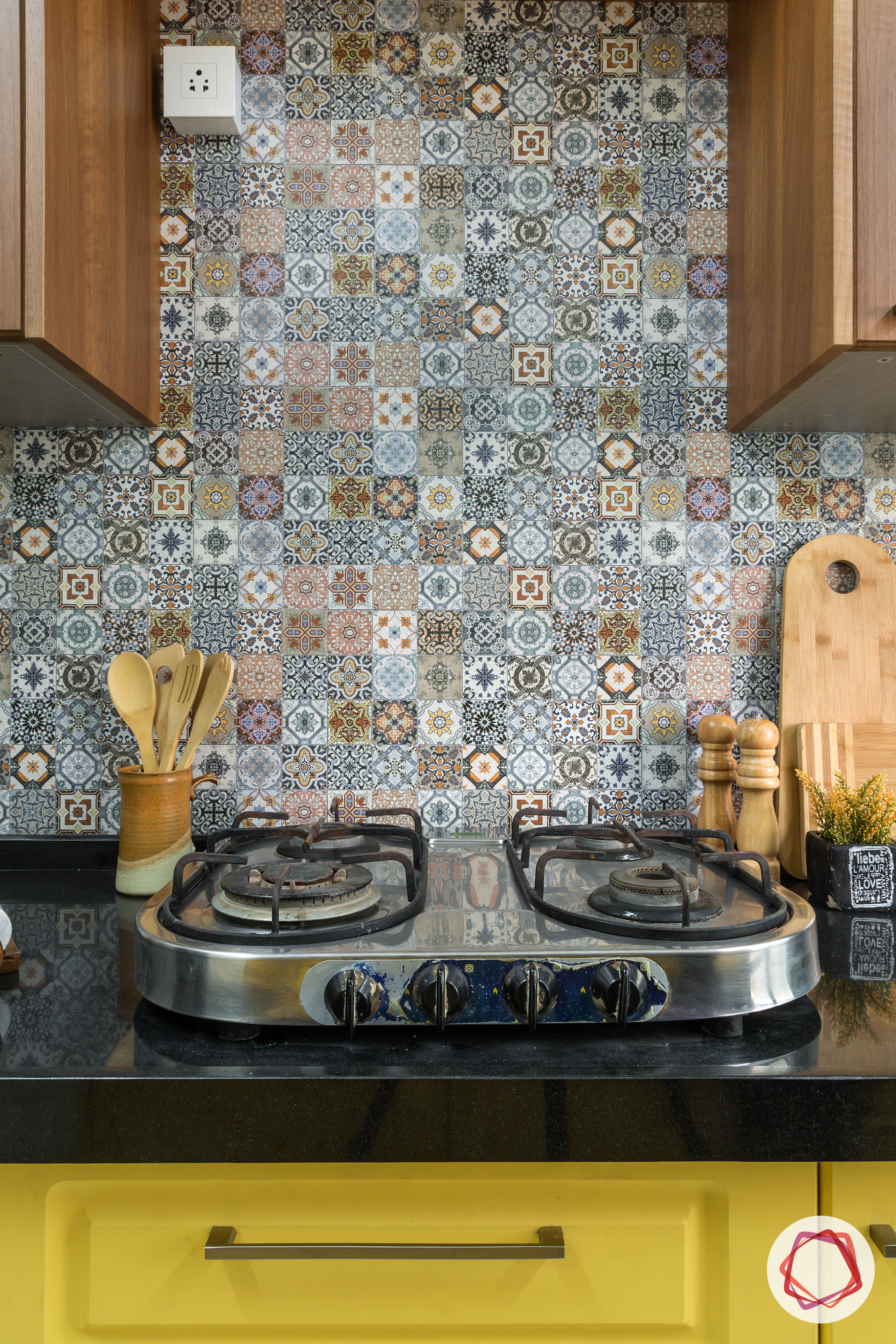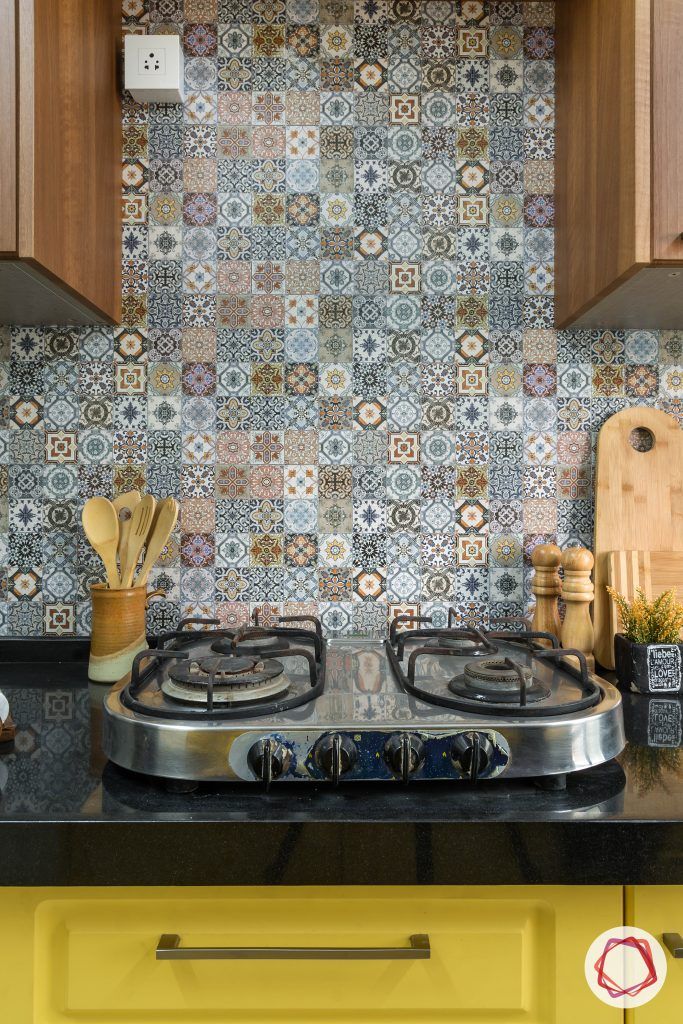 While this space might look compact, do not underestimate the functionality of it. The parallel layout of this kitchen ensures that the work zones are separate and the person working here operates hassle-free. Apart from the bright colour combination, this kitchen houses with all the modules that should be present in a modular kitchen. It features cutlery trays, bottle pull-outs, spice trays, drawers and all of them come with soft close mechanism.
Benita was adamant about making this kitchen vastu-compliant. Therefore, Meenakshi made sure that she keeps the fire (hob unit) and water (sink) elements on separate counters. The countertop is a jet-black granite and the backsplash flaunts a pretty Moroccan-inspired pattern.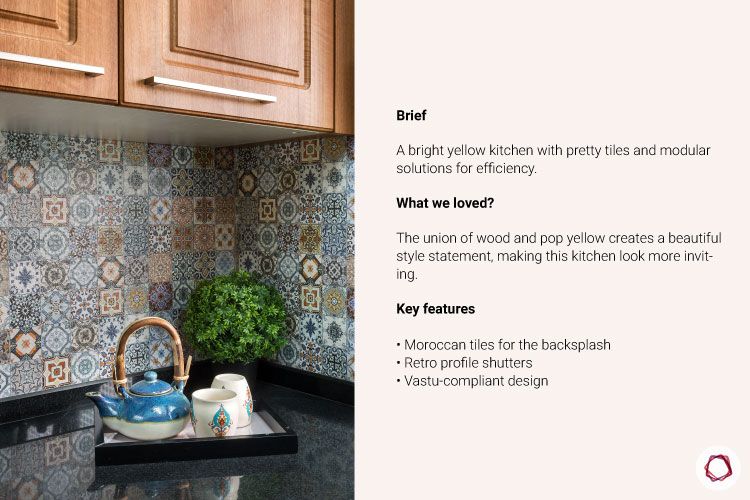 Easy-to-use Mechanisms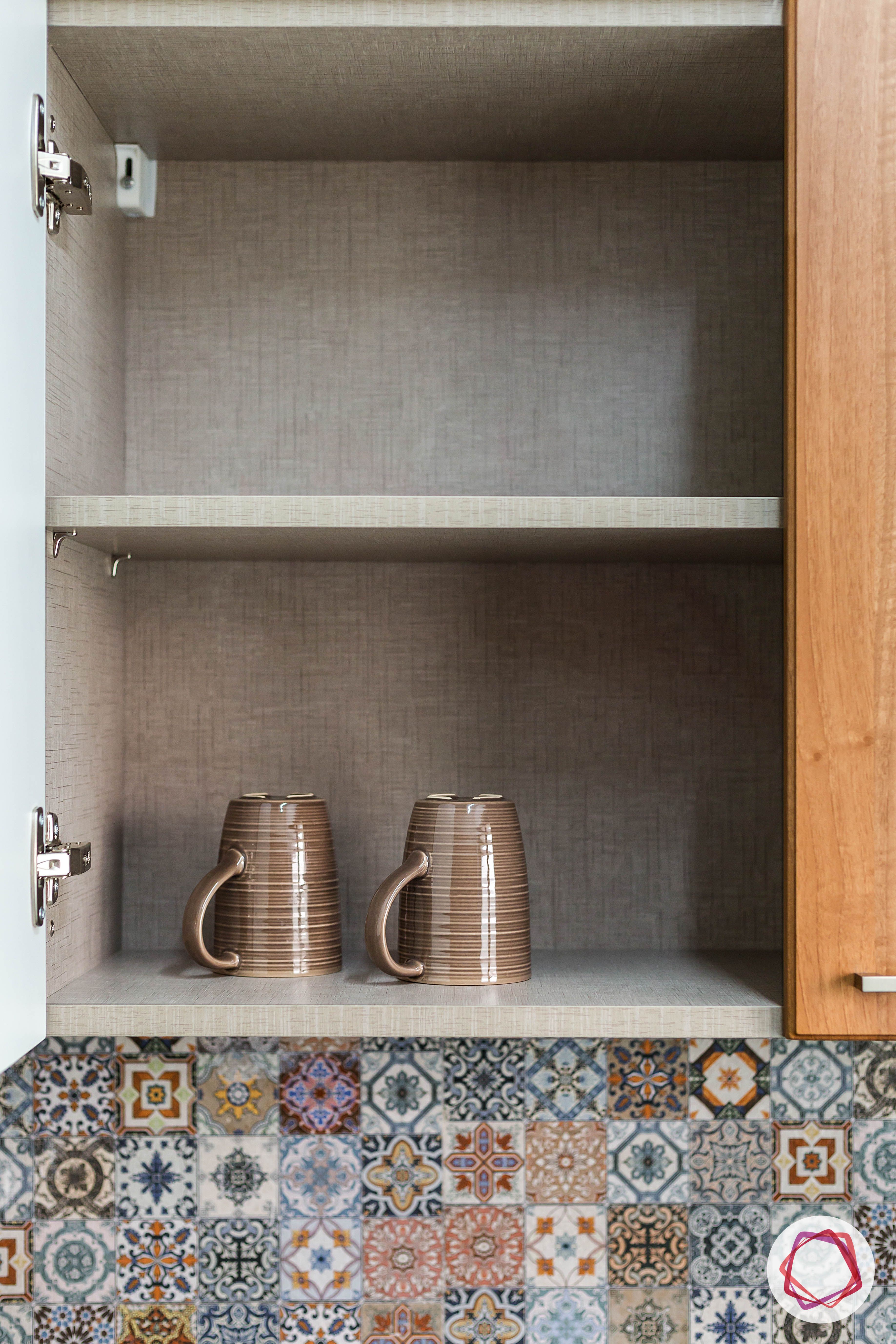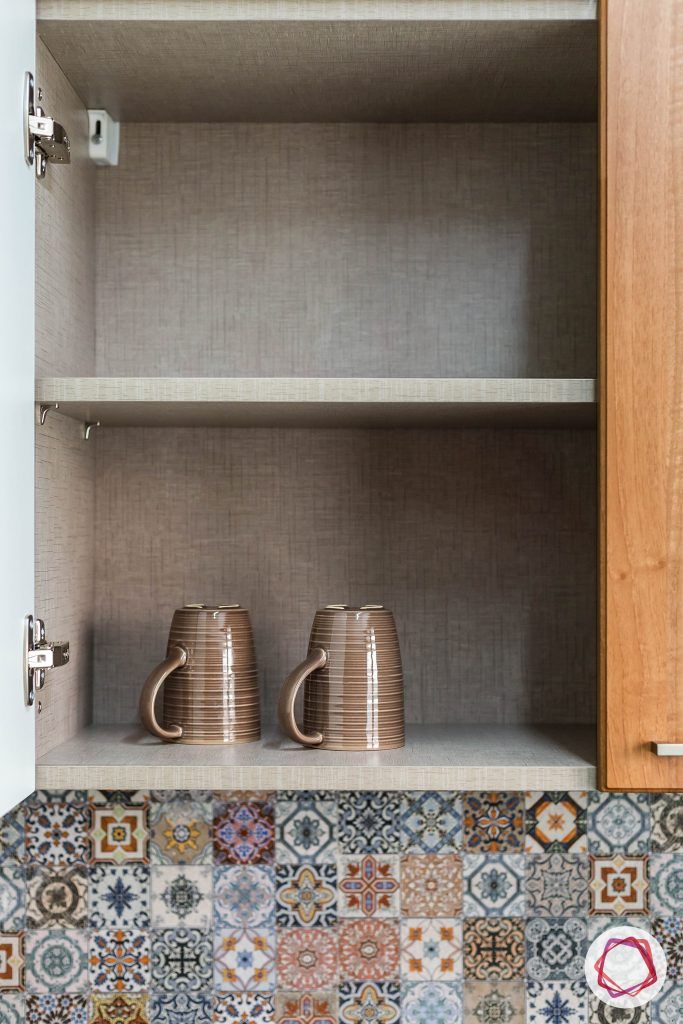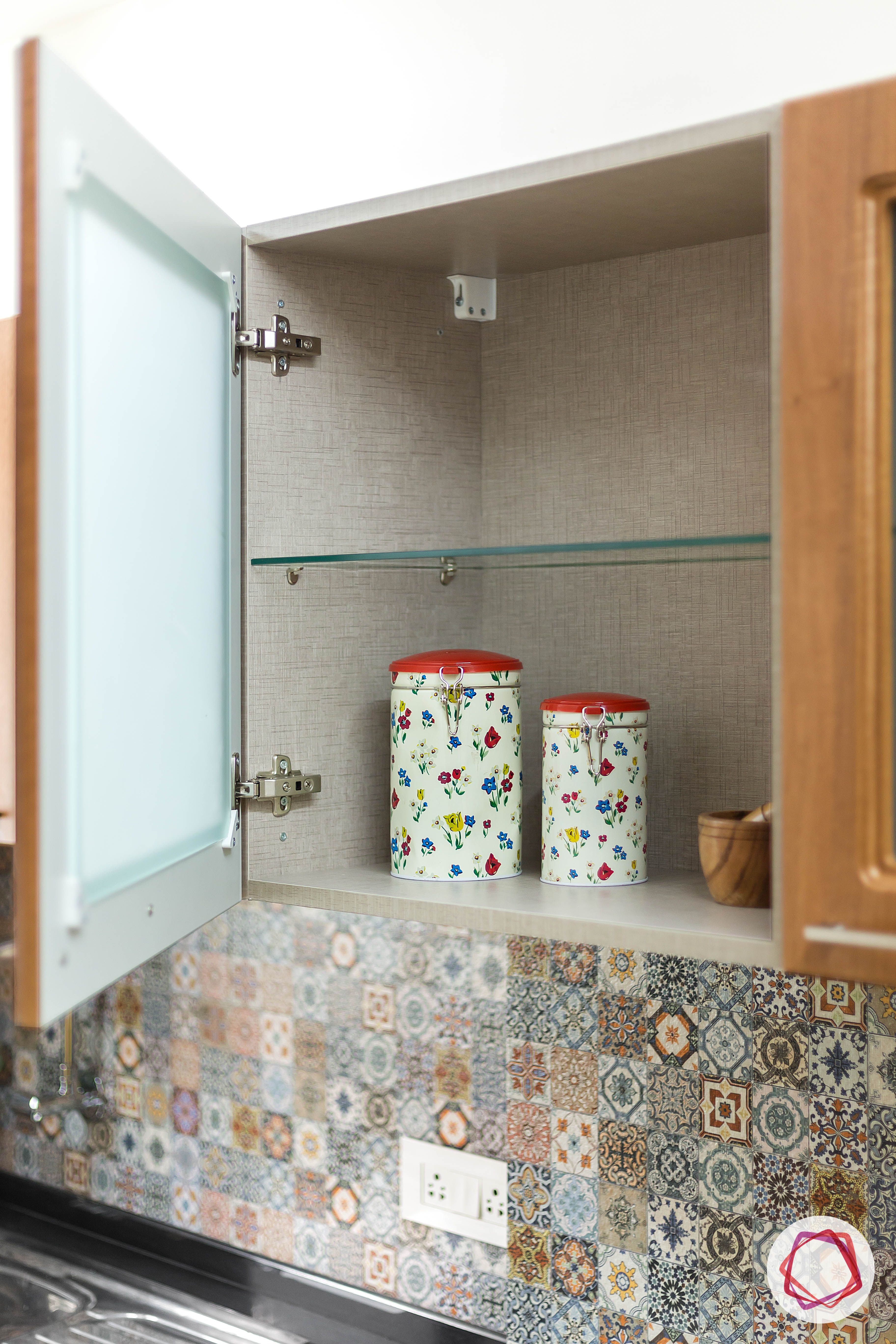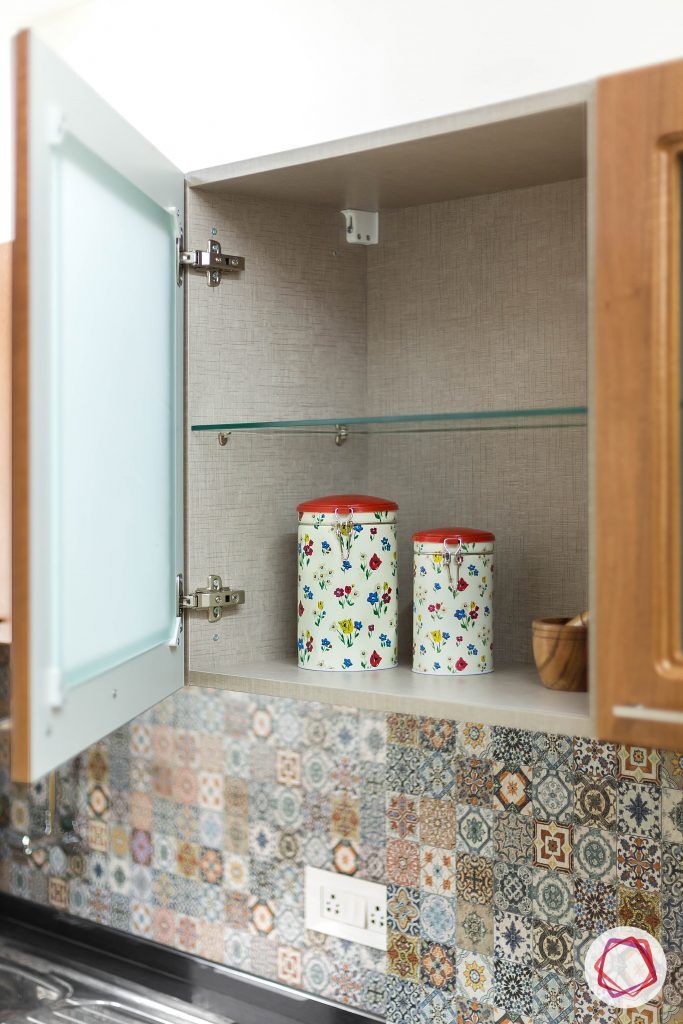 When you want a kitchen to be functional and easy to use, you have to make sure that the opening and closing mechanism of the cabinets and drawers are smooth. For this purpose, Meenakshi gave them hinged shutters and soft close drawers. Not only does it make it easy for people to use it, but these are also long lasting.
"Benita and her mother, Nandita were clear from the beginning that they wanted yellow in their kitchen and highlighter tiles for the backsplash. I just had to work around that and give them designs that would suit their taste. Decision-making was quick and easy and I enjoyed every bit of working on this one."

-Meenakshi Sabarad, Interior Designer, Livspace
If this simple but statement kitchen made a mark for you, then do not miss this Cheery Kitchen Dressed in Retro Vibes in Gurgaon.
You can also take at their video here.
Send in your comments and suggestions.