With World Interiors Day around the corner, we thought we should bring to you some trending options for quirky decor. Here are the popular decor ideas at Livspace homes that you can implement at your home. Amp up your style quotient with some eclectic and fun elements.
#1: Exposed Brick Wall
Whether you want to go for a white exposed brick wallpaper or red brick tiles, this industrial style has been gaining in popularity. It's not just about the raw and unfinished look, it can also give your home a cafe-like ambience. Also, this is the easiest trick to show your love for the theme.
#2: Cement Ceilings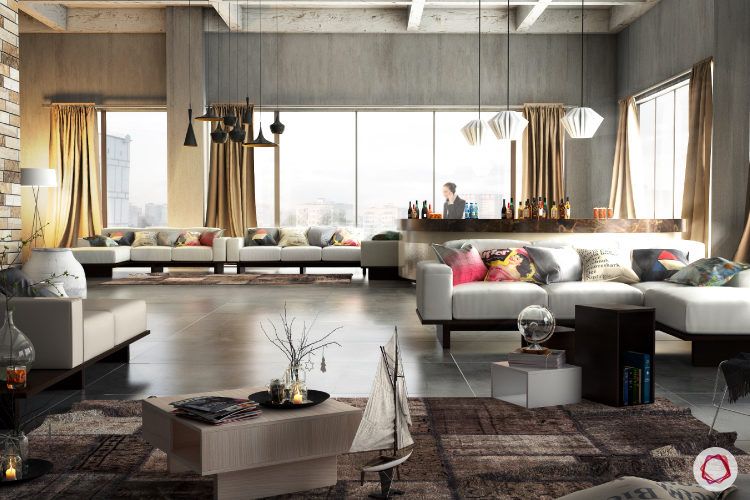 If you want to take the industrial theme one step further, opt for cement ceilings for the famous 'warehouse look'. We're sure this will leave your guests ogling over the stunning effect it has on your aesthetics. If you've seen Kangana Ranaut's Manali home inspiration, you'll find this a sassy way of adding some drama to the space.
#3: Exposed Pipes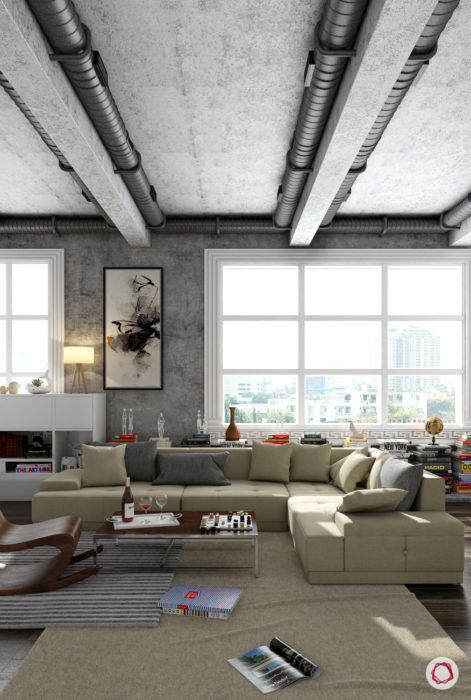 Contemporary homes can choose to reflect their love for all things industrial, sometimes with exposed pipes. What started as an offbeat choice is now gaining rapid popularity as home decor. Pair it with all white spaces to ace the look; a perfect contrast for the bright outlook.
#4: Upcycled and Refurbished Furniture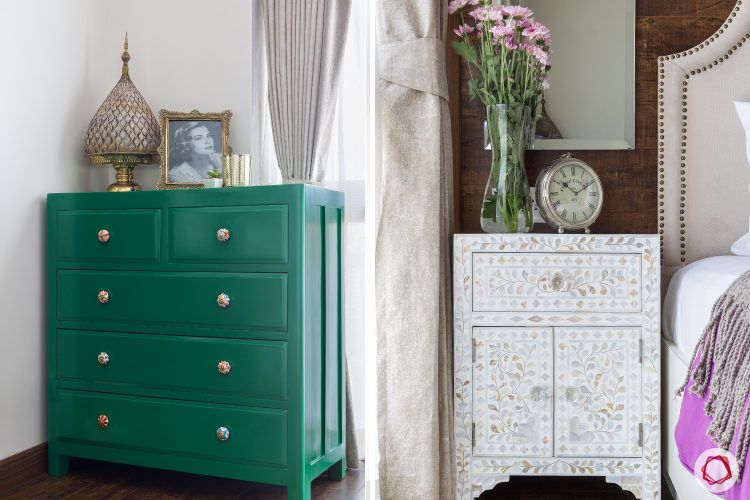 Upcycling is slowly picking up pace in the interiors industry. From repainting a furniture to a vibrant colour to using non-interior elements to double up as storage, this is the most talked about theme in quick fixes to any home. Take cue from the Tata Truck bar unit at this home.
#5: Distressed Furniture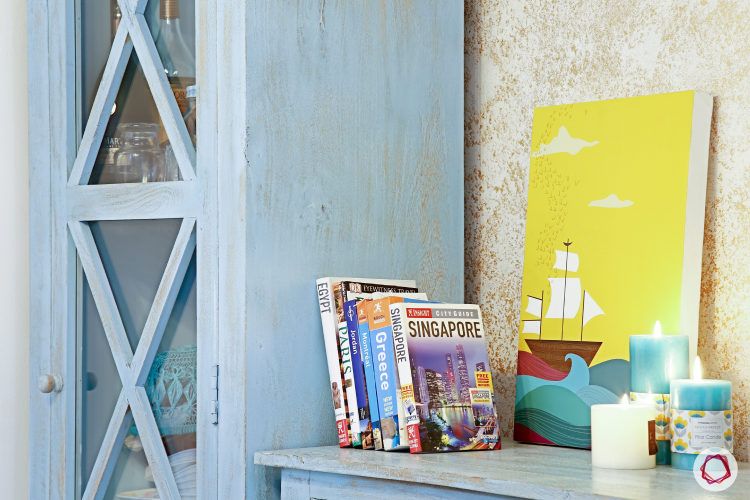 Who says distressed furniture spoils the look of your interiors? When you have the right kind of pieces, these can add so much character to your homes. It adds a touch of rustic charm to your rooms. Get functional and turn them into handy book storage or use them as statement crockery units.
#6: Offbeat Colours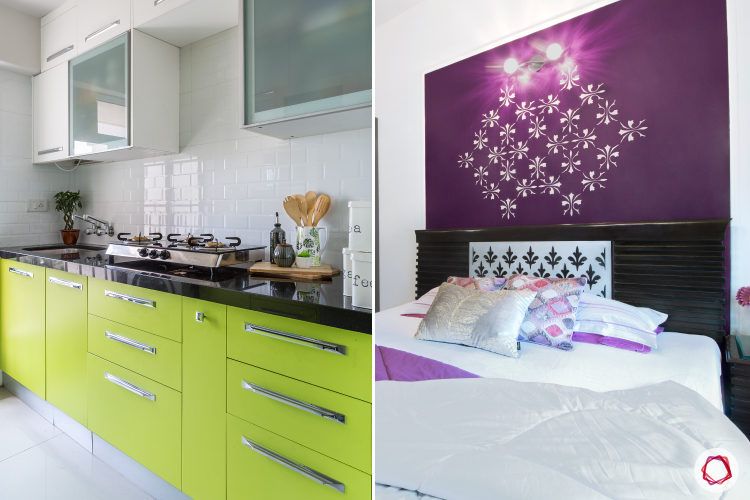 Do not settle for anything regular at home, be it colours or design aesthetics. Make a statement with offbeat colours like lime green, deep purple, Mediterranean blue and so on. Create wonderful accent walls with these colours or gift your kitchens statement cabinets. Get creative!
#7: Popping Accent Walls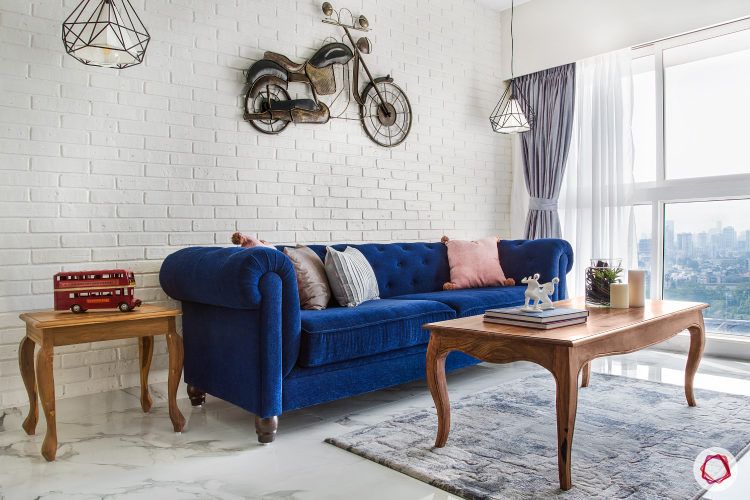 Well, if there's anything that's easy to style, it has to be the walls. If you want to get on the quirky trend bandwagon, then we suggest you go for statement accent walls. Think exposed brick walls, or quirky wall art, there's so much you can do with it!
#8: Medley of Themes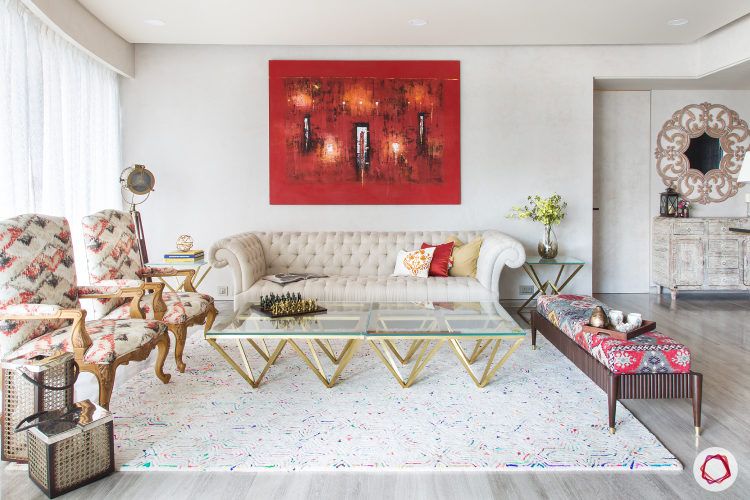 Gone are the days when homes were designed, keeping a single style in mind. In today's interior design world, designers are experimenting and playing around with complementing styles. For instance, you could mix up contemporary and classical styles, just like this home. Think out-of-the-box and do something different with your interiors!
#9: Velvety Vibes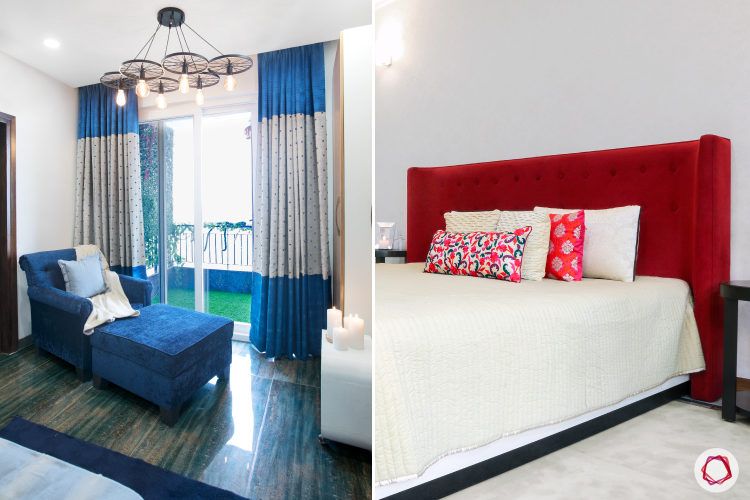 Velvet is the fabric of the season. Period. Use this fabric liberally in your interiors — upholstery for sofas, headboards, cushion covers and so on. This rich fabric will liven up your homes and give it a twist. Play around with colours and match it up with the theme at home!
We thought you would love adding these quirky elements at home. These are simple and easy to incorporate. Your homes will look lovely with these statement ideas. Try them!
Have something else to add or suggest? Let us know in comments!