Extra seating is a boon not many homeowners can enjoy for many reasons. These include tightened purse strings and lack of space. However, this is where floor seating come to the rescue. They take up space when you need them to and can be put away when you don't. This makes it ideal for compact houses and those that entertain infrequently. Here's a list of floor seating options that'll serve as inspiration for rooms in your house:
Floor Seating for the Living Room: Low-level Ottomans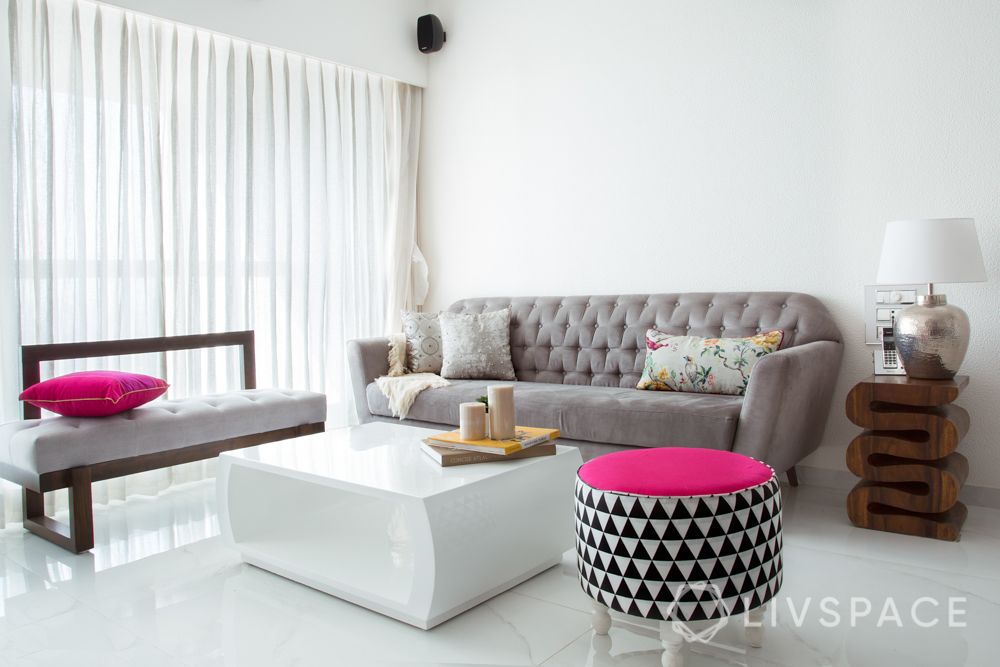 Ottomans are multi-functional floor seating options. When you're entertaining, they serve as an extra seat for guests. On other days, they can double up as an upholstered side or coffee table, depending on the size. Ottomans can also be used in bedrooms as bedside tables, vanity seats and footrests. You could opt for an ottoman with wooden legs, or a heavy one with in-built storage to add one more function to the list.
Floor Seating for the Bedroom: Benches
Benches seat more people than individual ottomans, making them a blessing to have around the house. In the bedroom, benches can be placed against the foot of the bed, for a place to pull on shoes or try on clothes. If you have a window with a great view, the bench can double up as seating to unwind and read a book on.

Floor Seating for the Children's Room: Floor Cushions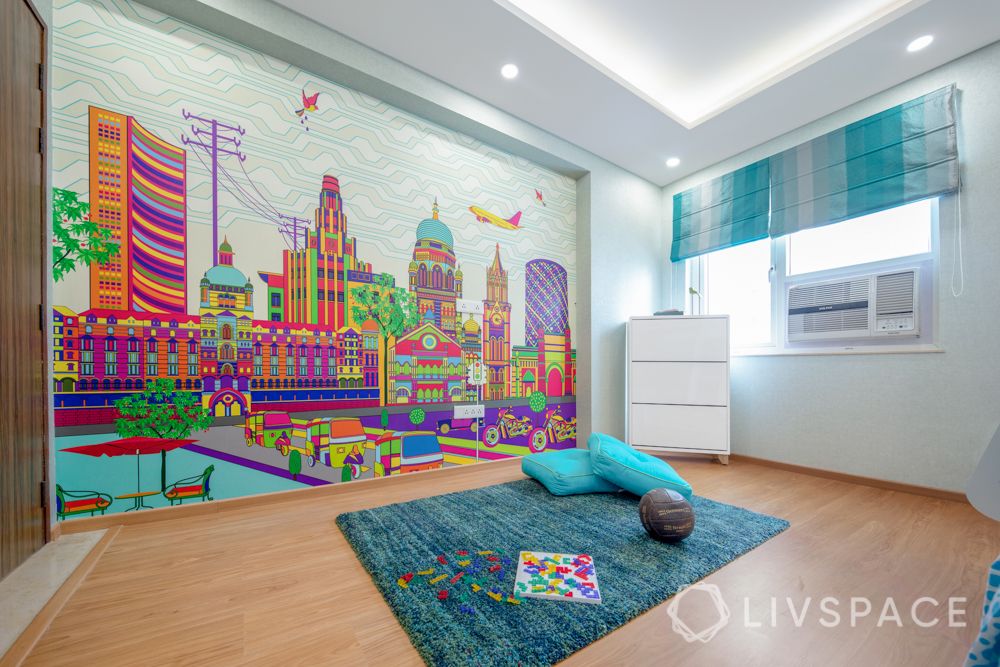 Children's rooms are best utilized when there's plenty of space to spread out toys, books and other paraphernalia. Such a room would benefit from seating such as cushions. These provide seating but can be easily swept out of the way in time for play. By opting for low-level seating in a children's bedroom, you reduce the risk of falls and injuries and make the space a lot more child-friendly. Consider opting for floor cushions that can be wiped down or tossed in the washing machine so you don't freak out about spills.
Floor Seating for Guest Room: Futons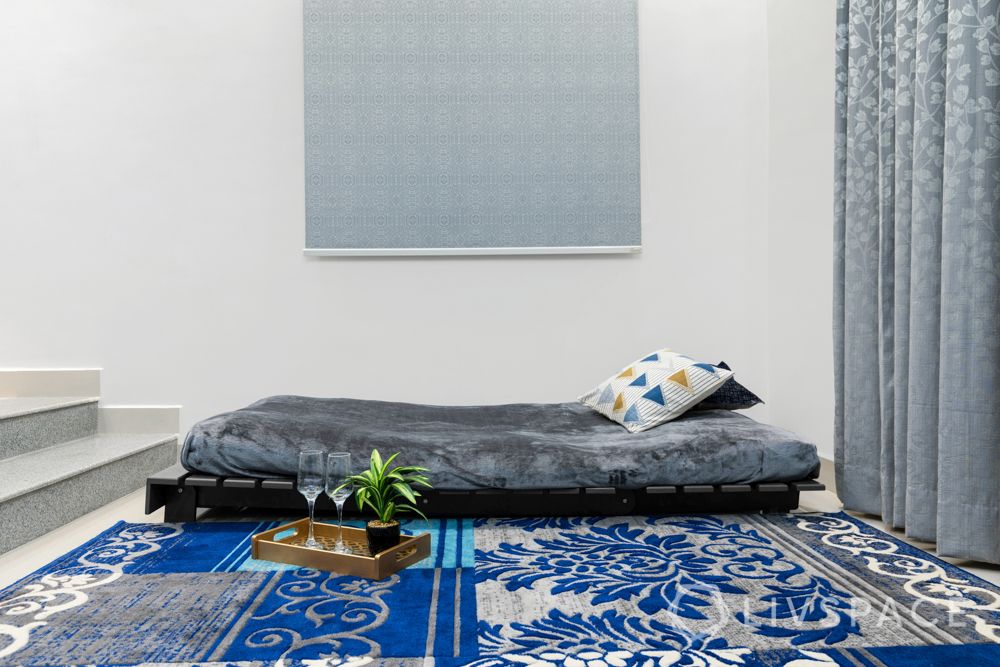 If you aren't expecting guests but would still like to have a room ready for surprise visitors, futons are your best bet (or, should we say, 'best bed'?). Futons are beds that can also double up as added seating to replace bulkier sofas. These seats can easily be pulled out and dressed up with blankets when required. Place a throw and a few cushions to make a cosy retreat from the rest of the house.
Floor Seating for Balconies: Bean Bags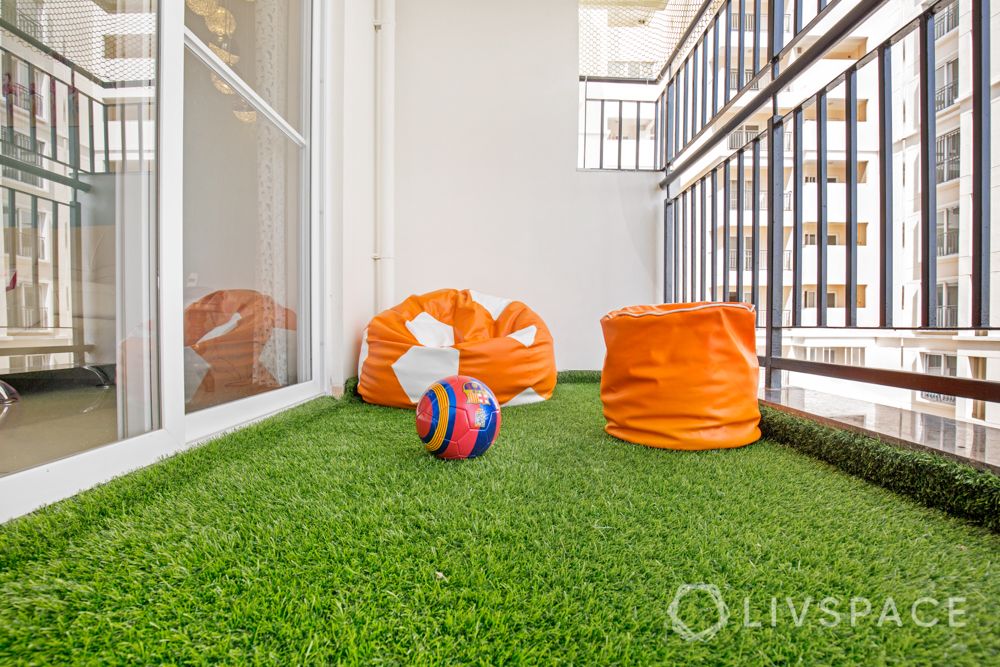 Sure, balconies may not be the most frequently used space in your home, but that doesn't mean it can't benefit from floor seating. Adding a few beanbags to your balcony keeps you well-prepared for seat shortage situations in the main home. It also encourages you to use your balcony to have breakfast, read a book, or just have a few minutes to yourself in the fresh air.
The key to a cohesive home is making it work for you– and, of course, the guests you entertain. Floor seating options are the key to catering to both yourself and your visitors!
If you enjoyed reading this article, take a look at Update Your Chair Design Vocabulary
Send in your comments & suggestions.