We've always associated velvet with royalty. Velvet fabric was primarily used by the nobles – the Chinese 4,500 years ago or the Italians during the 15th century. Today, the velvet fabric still carries a 'luxe' tag, but the price tag has seen some positive changes, making it affordable. Velvet is easily used in interiors to instantly upgrade the look, and enhance the room with a richness. Take a look at how we've used velvet in #LivspaceHomes to be inspired.
Velvet Fabric Upholstery Idea #1: Sofas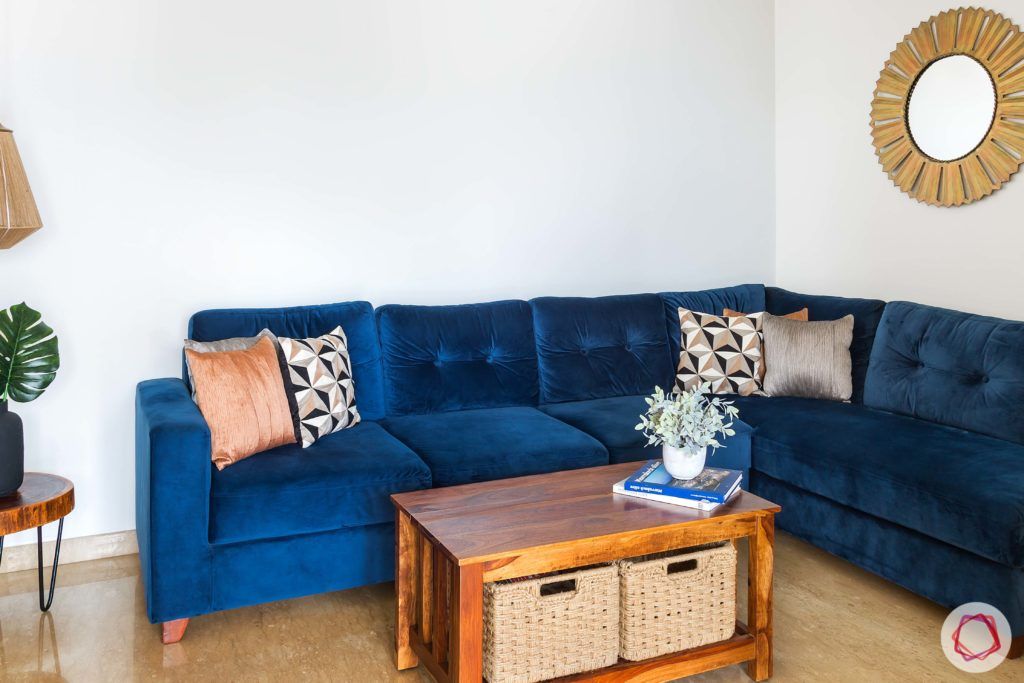 Using velvet to upholster (or re-upholster) your sofa makes for an instantaneous glam addition. The fabric naturally holds bright colours well, making sure even the most garish of colours look luxe instead. Pair a velvet sofa with soft wooden accents to maintain balance in the space.
Velvet Fabric Upholstery Idea #2: Dining Chairs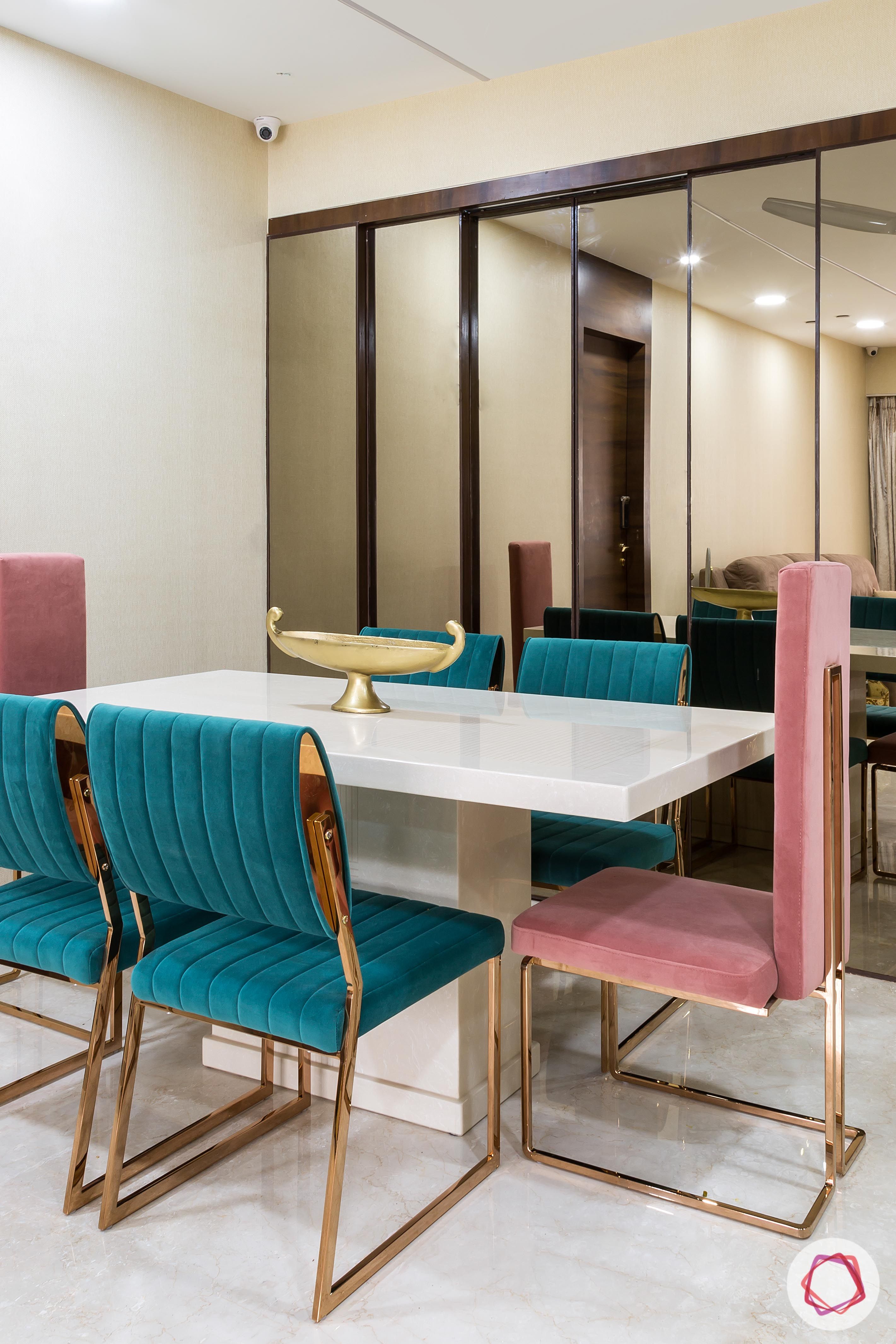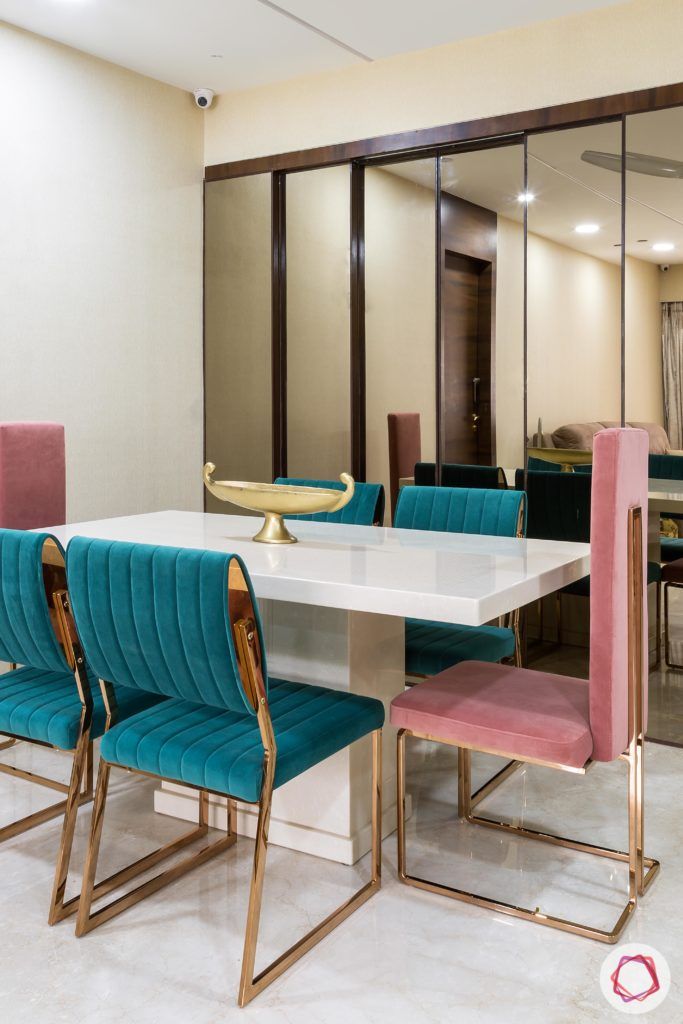 To make your dining space more inviting and comfortable, consider switching out regular chairs for ones made of velvet fabric. Paired with gold accents, the luxe factor is ramped up quite a bit. Since these chairs will inevitably be heavy duty furniture, consider choosing a velvet fabric that's not silk or cotton velvet, for easy maintenance.

Velvet Fabric Upholstery Idea #3: Headboard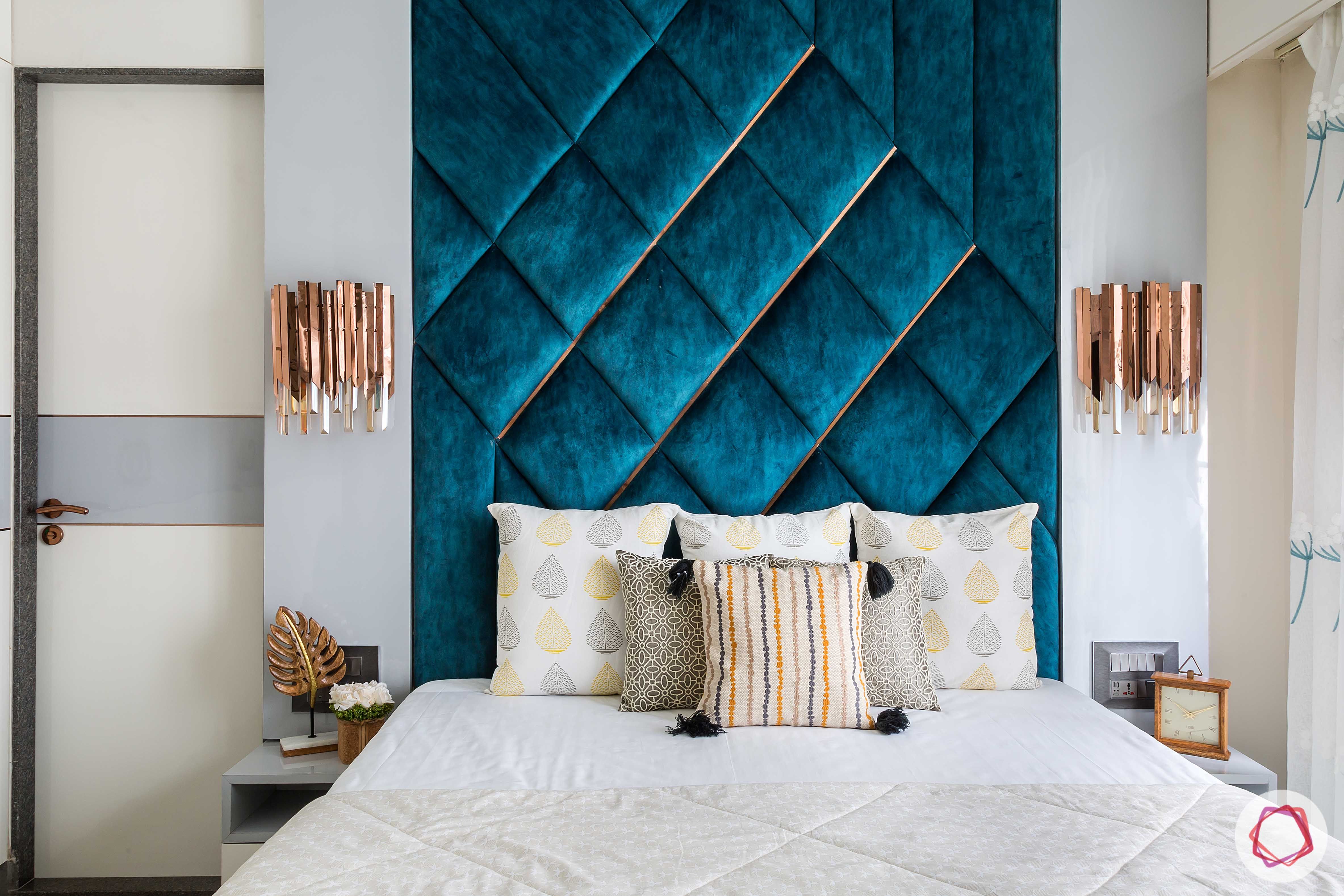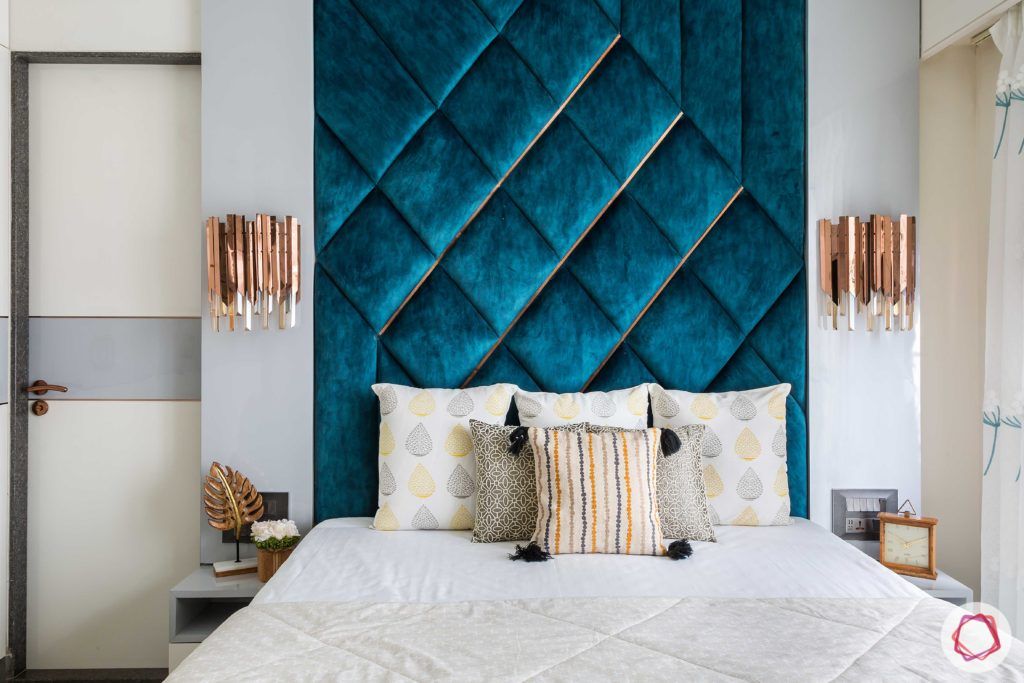 Velvet headboards are a foolproof way to make a master bedroom shine. It also doubles up as a dramatic centrepiece and meshes well with a diverse range of furnishings, from brass and metal to darker wood. A traditional tufted headboard can add to the dream-like look. For a more pared-down look, upholster a regular headboard attached to the bed. However, if you want to go all out, a floor-to-ceiling headboard behind the bed will be sure to elicit oohs and aahs!
Velvet Fabric Upholstery Idea #4: Casual Seating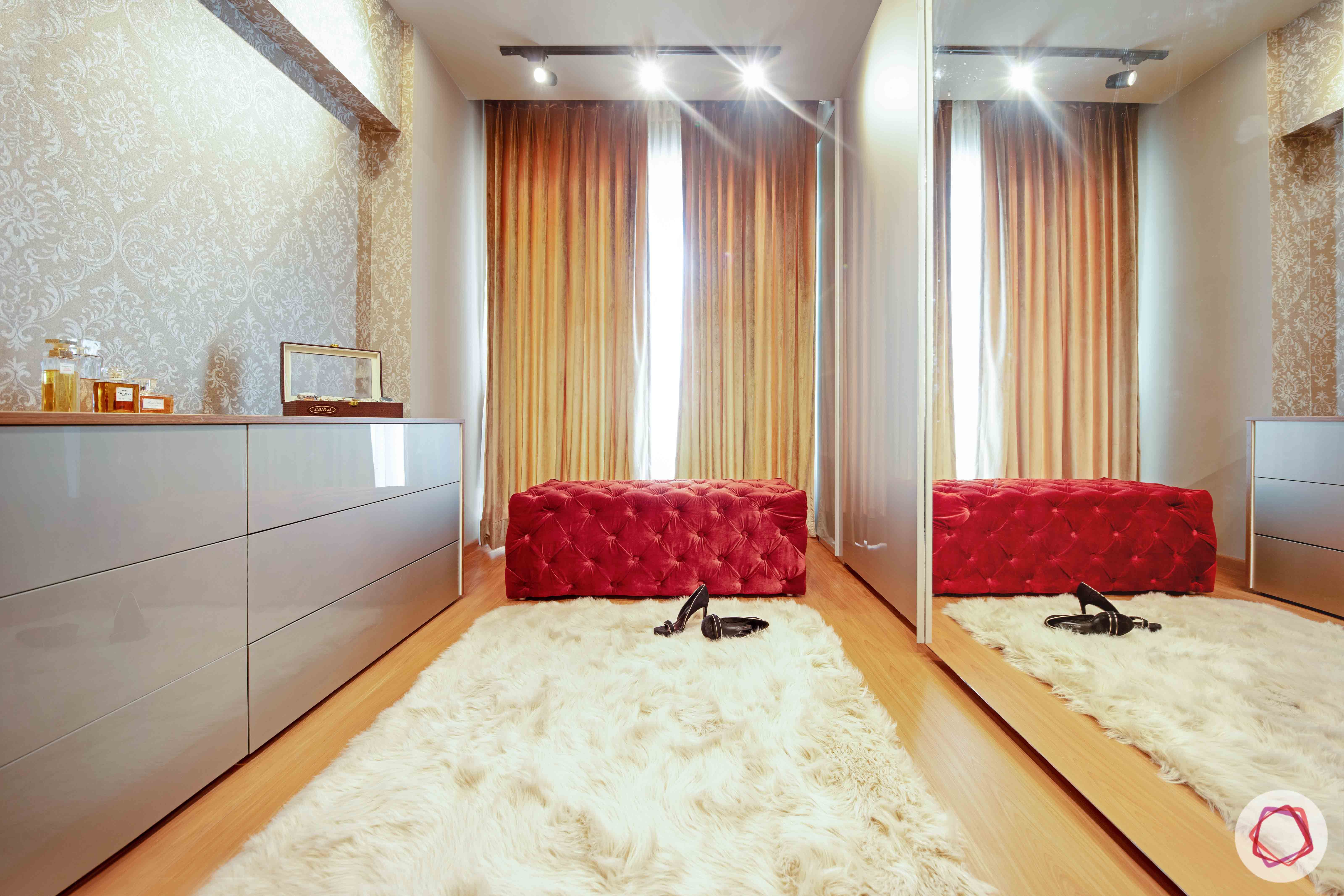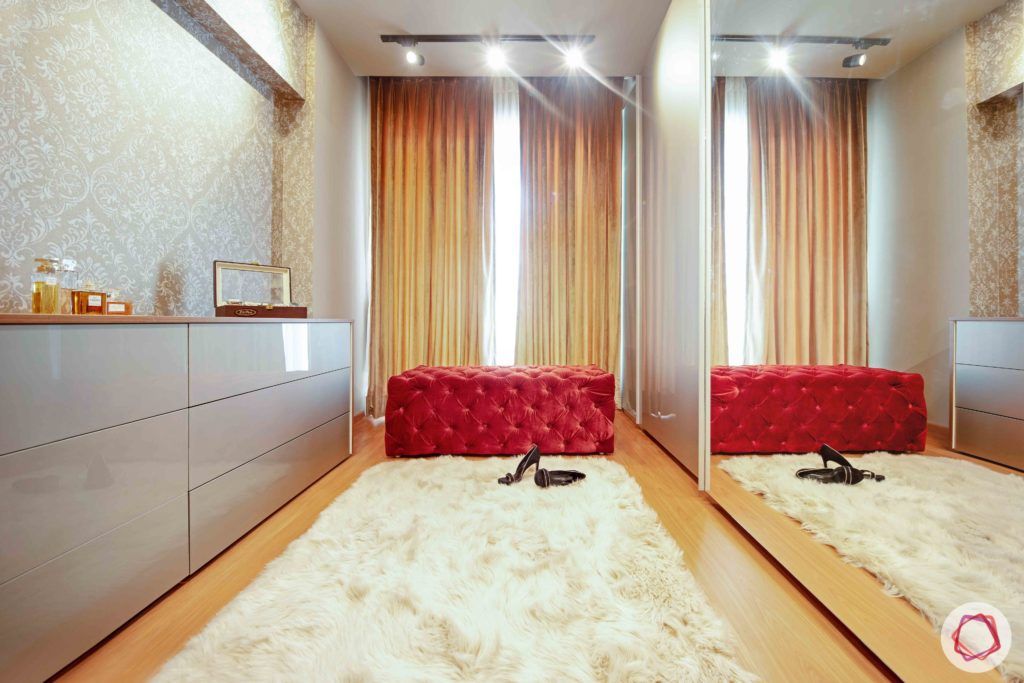 If you're in need of some casual yet effective seating, but don't want to compromise on style, then velvet may just be your solution. The fabric makes the seating spot a statement on its own, without losing out on functionality. Pick from bright-coloured upholstery fabric to get the best out of your investment, and pair it with neutral accents to capture all the attention.
Velvet Fabric Upholstery Idea #5: Cushions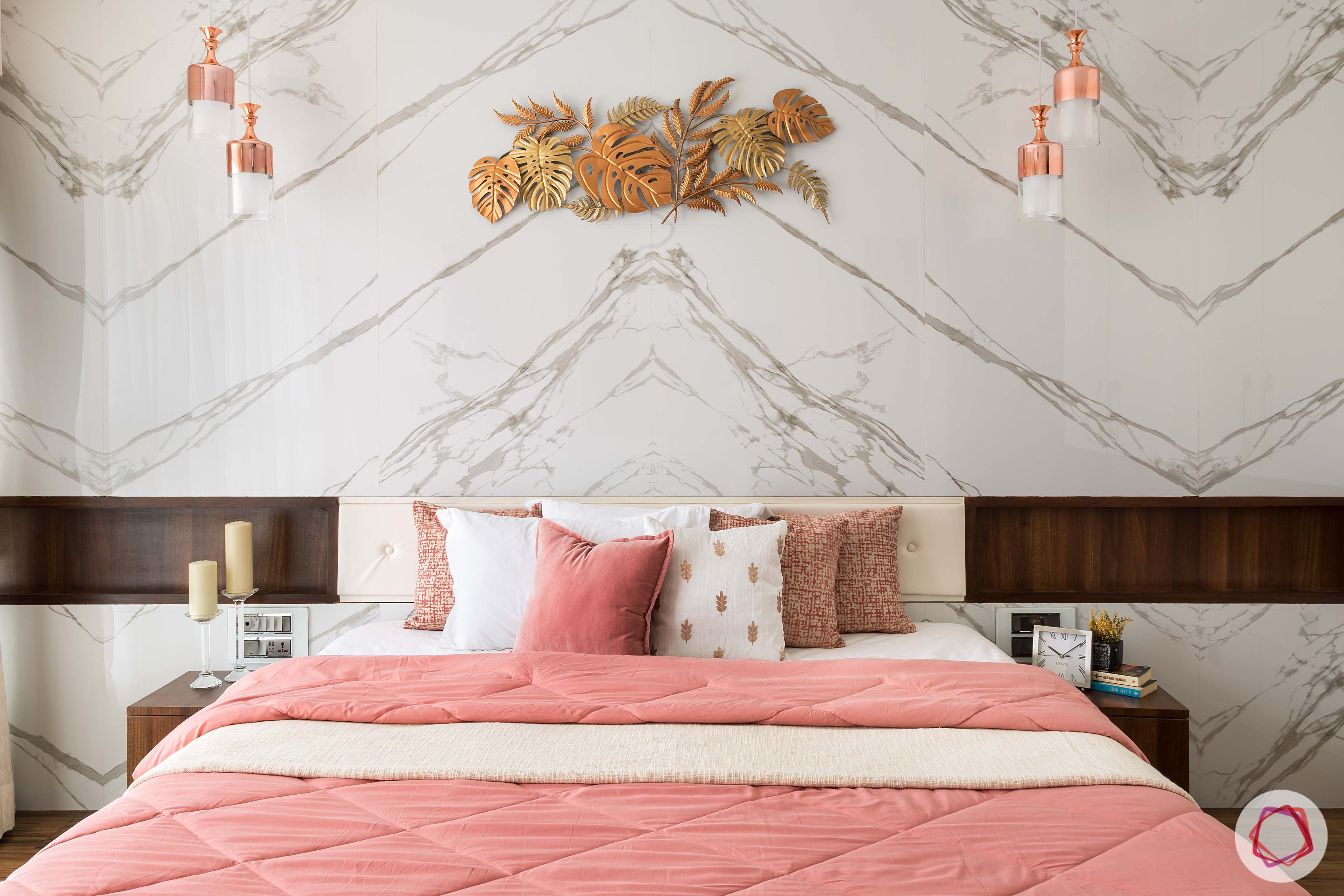 Velvet cushions are the ideal way to get glam on a budget. They're the perfect addition of texture and colour to any space, whether it's your bedroom, the sofas or even a cosy reading nook. For a harmonious look, pick out velvet cushions that match some element of your interiors. An eclectic, contrasting look can be achieved by adding patterned or motif-heavy velvet cushions.
The go-to glamour fabric over the years, velvet is quite the no-brainer when dreaming up a design that is luxurious yet cosy. It's ideal for bringing in some texture among other flat-weave upholstery fabric. It's also versatile in that you can create a more formal space, or induce it in spells for a glam look that doesn't break the bank!
Want to look at a home we designed with a lot of velvet? Check Out the Pomp & Splendour at this 3BHK in Cleo County.
Send in your comments and suggestions.