Wardrobes can make or break a room, so various factors need to be considered while designing it, including colour, surface and the type of door. However, even the most expensive wardrobe setup can look entirely out of place if it isn't built to fit into and make use of space in the room. Starting with a blank canvas can be a daunting process, but this guide will help you understand how to choose the perfect almirah designs for small rooms.
Almirah Designs for Small Rooms #1: Seamless Wardrobes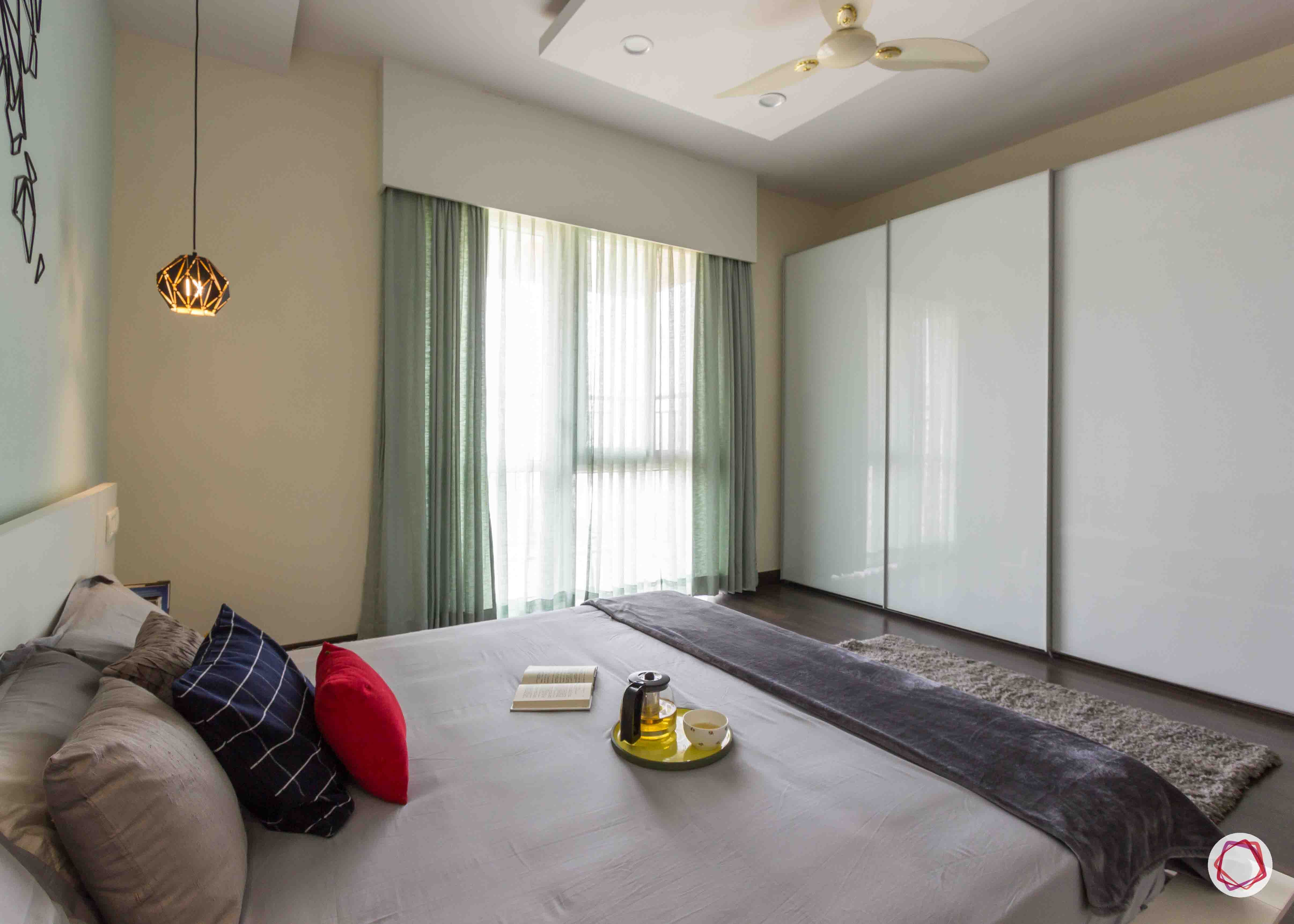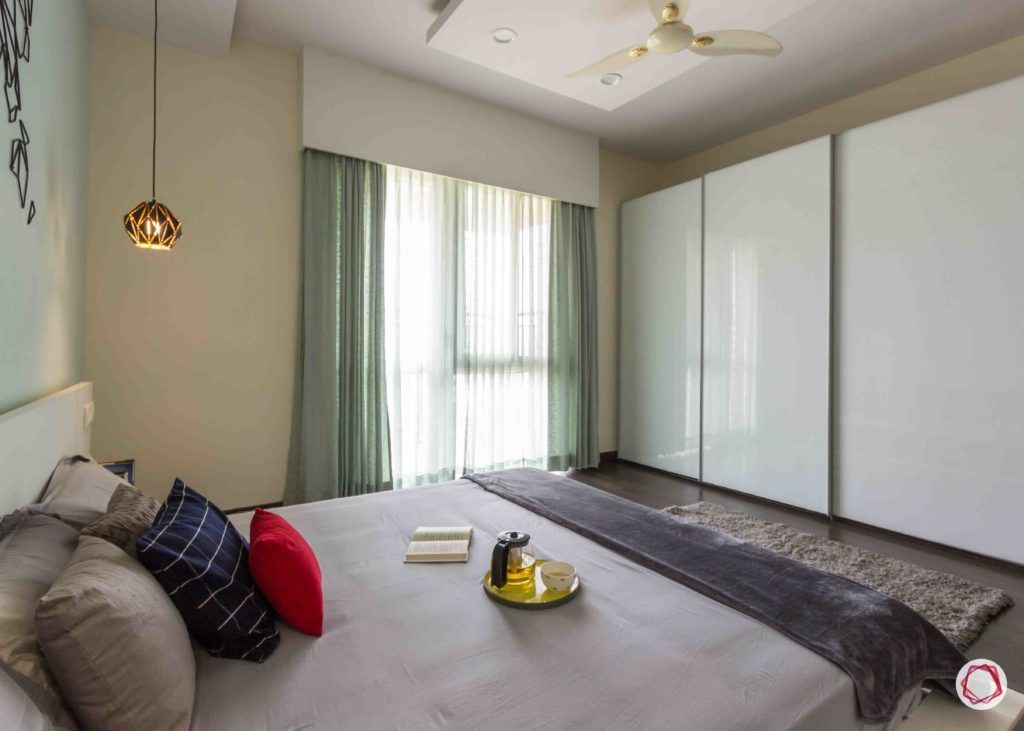 Designing wardrobes for small spaces often boils down to having to pick between inadequate storage space and large, space-consuming units. Hinged doors add to the clutter as they open outwards and use up more real estate. An excellent way to bring about balance is to install a seamless wardrobe, one with sliding doors. This makes access much easier and showcases a sleek overall finish.
Almirah Designs for Small Rooms #2: Mirror Shutters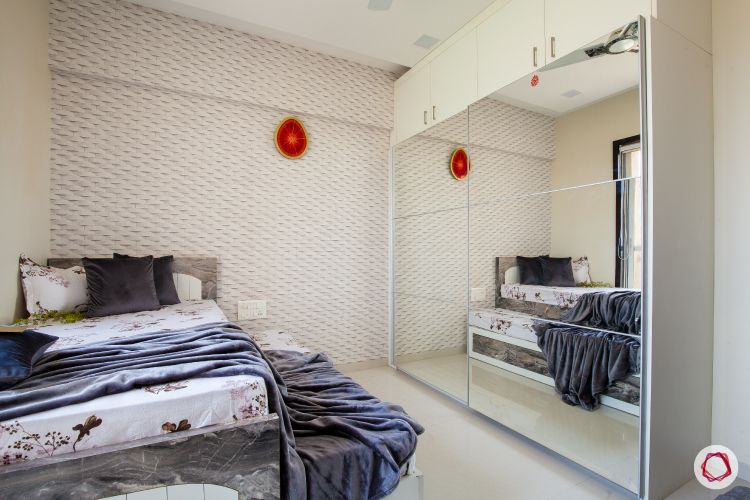 Mirrored shutters virtually reduce the weight and heft of wardrobes for small spaces. They add to the functionality of the overall design by taking the place of a vanity unit or dressing table. Mirrored shutters, or other reflective surfaces for that matter, reflect light from a window or light source to make the room look airy and spacious.
Almirah Designs for Small Rooms #3: Optimise Angles & Niches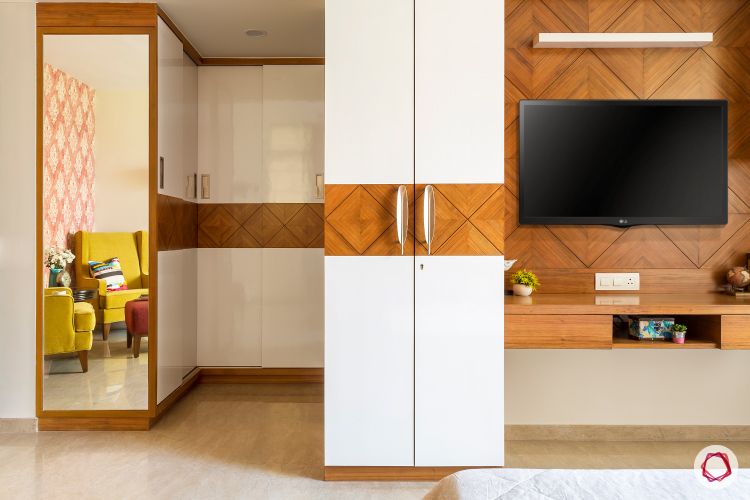 Exploiting wall corners and awkward niches can prove to be a boon for those looking to maximise storage space. L-shaped wardrobes fit into right angles, while additional shelving or intelligent storage units can be fixed into nooks and crannies. Doing this also gives you more square footage to add other functional elements in the room, perhaps a desk or a dressing table. 
Almirah Designs for Small Rooms #4: Wall-to-celing Wardrobes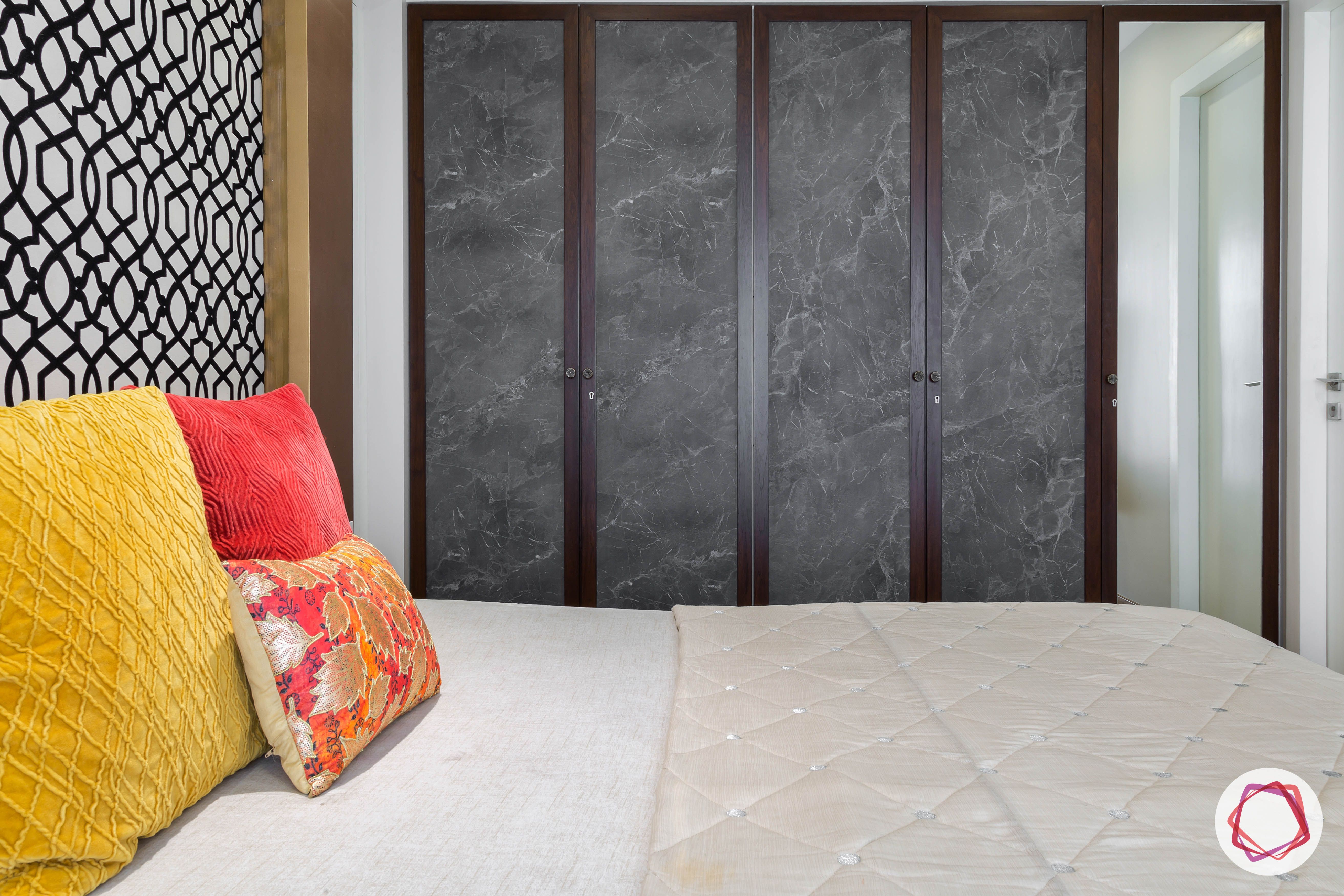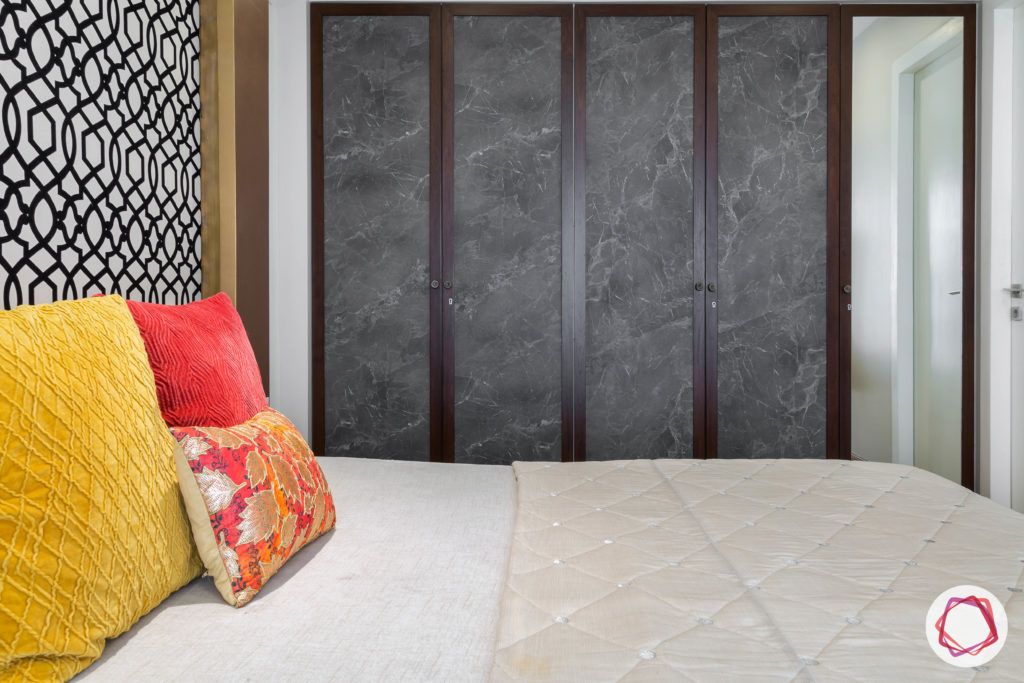 In a small room, every square inch counts. Extending a regular wardrobe from the floor to the ceiling makes use of the ceiling height and adds an extra shelf's worth of storage space. Floor-to-ceiling wardrobes are illusory too, they draw the eyes upwards and make the room look much bigger than it is!
Almirah Designs for Small Rooms #5: Cut Down on Drawers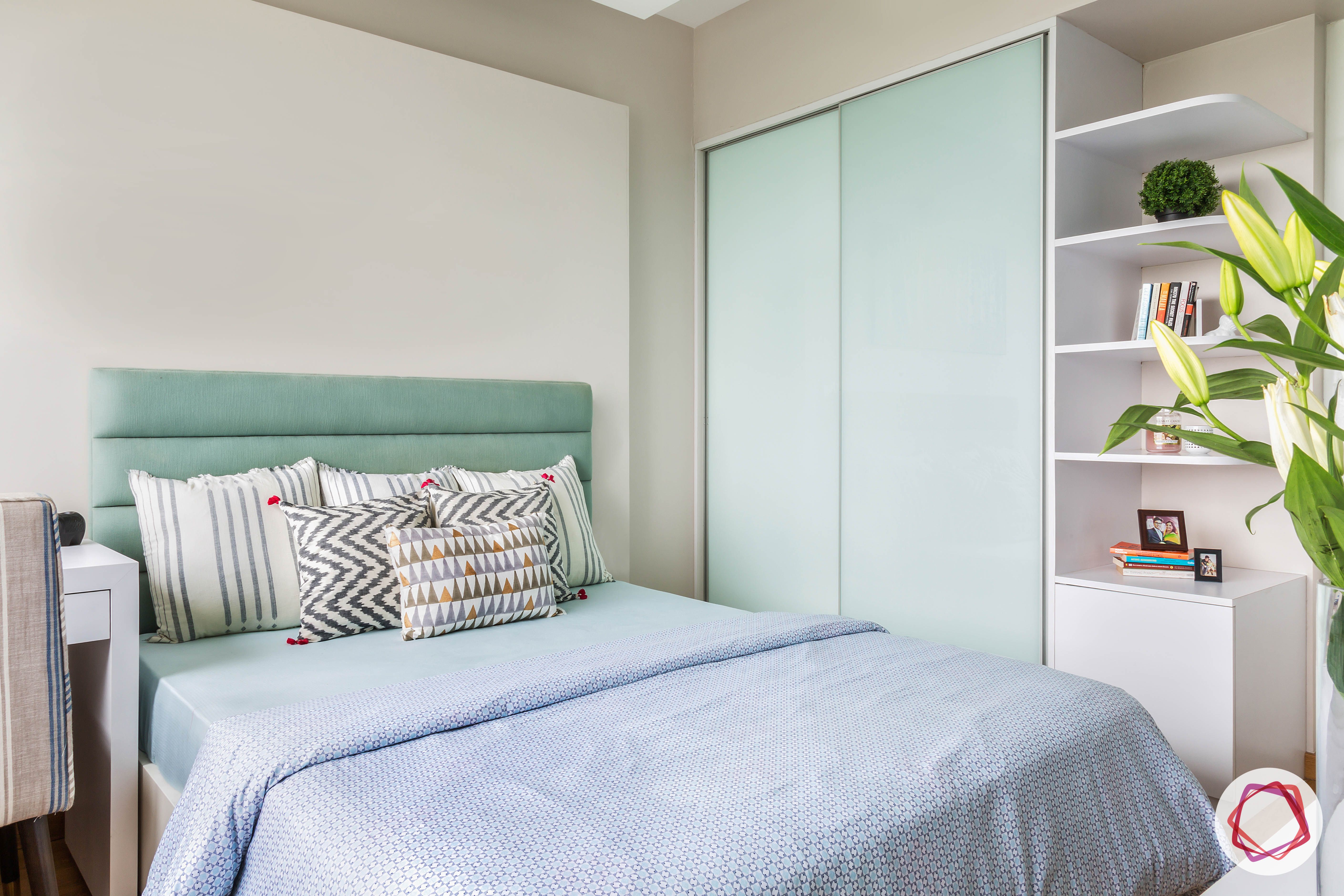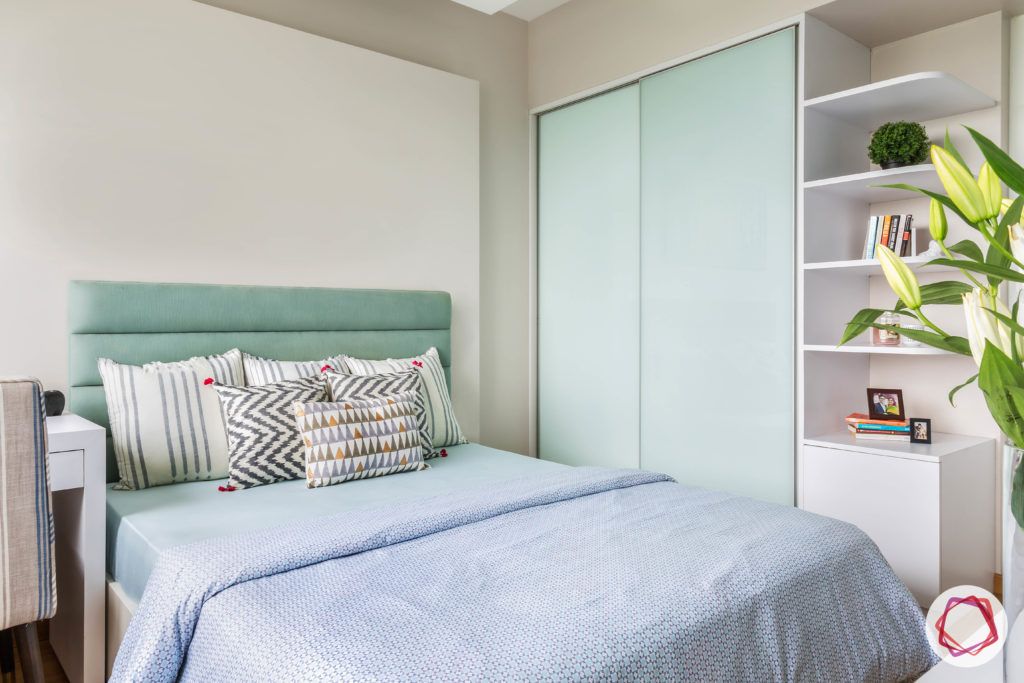 While drawers are a go-to for secured storage, awkward placements and unplanned designs can make them more of a space-waster than space-saver. Due to their pull-out design, they naturally take up more space despite being off the floor.
Instead, save the wardrobe space for shelves and a hanging rod and shift all drawer essentials to a bedside dresser or under-bed storage. This is an ergonomic tactic to both make use of space and optimise the use of it around the room in general. It also reduces a build-up of clutter and hoarding!
Almirah Designs for Small Rooms #6: Match the Colour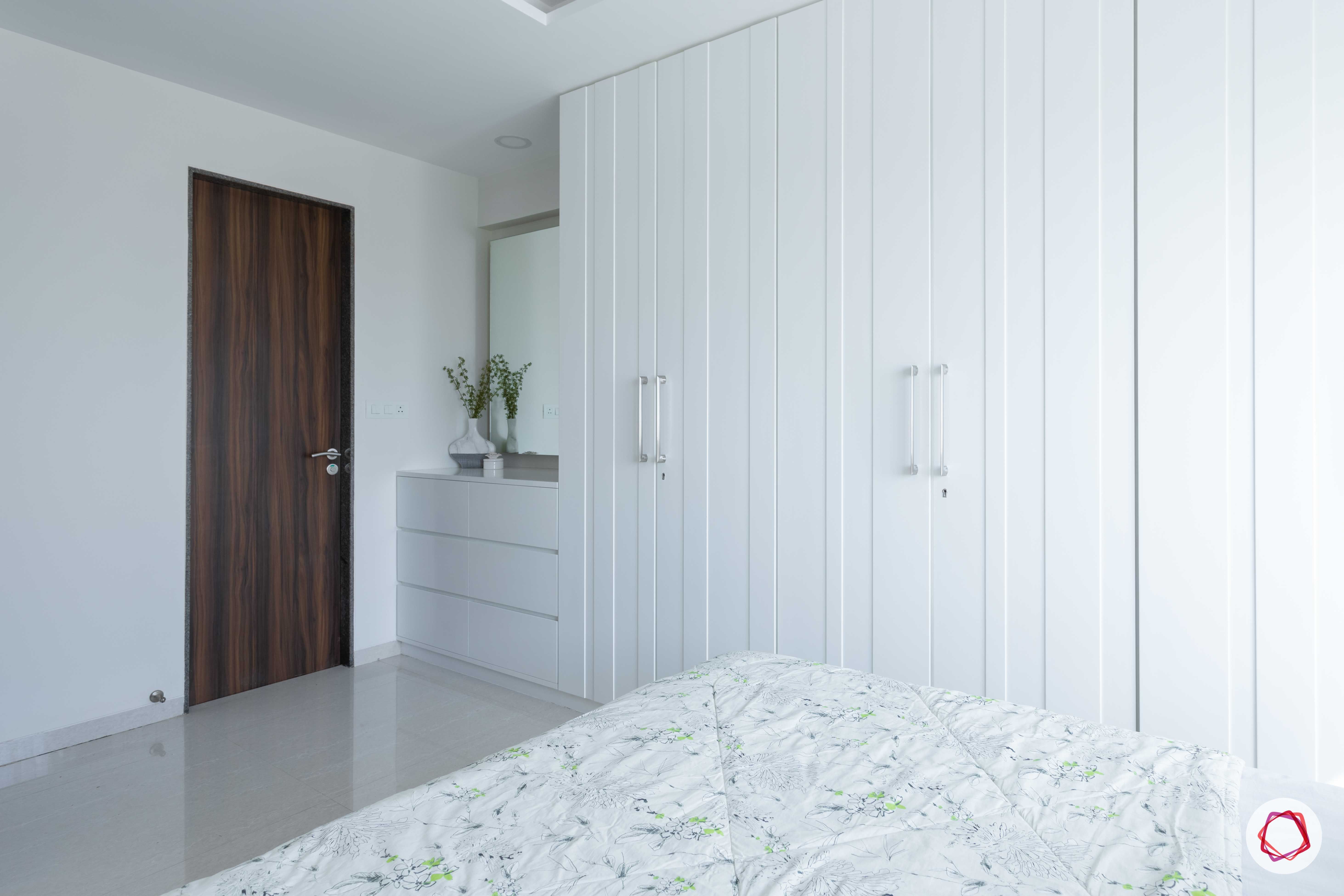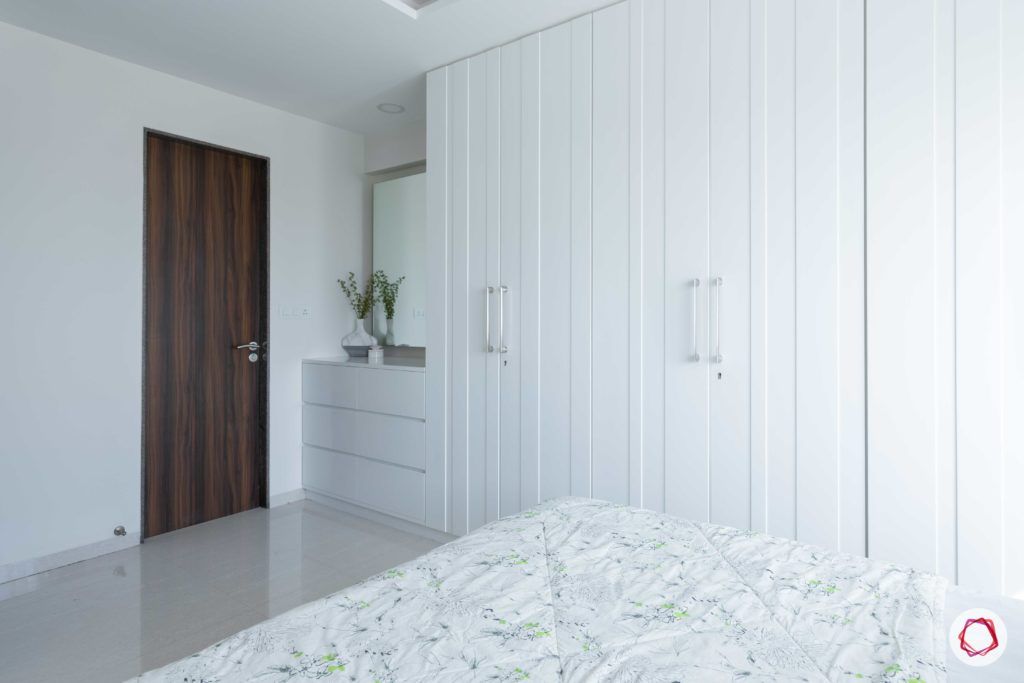 Wardrobe designs for small spaces, like general home interior design, is a lot about being crafty and creating illusions. To make a room seem bigger and draw eyes vertically, consider choosing a wardrobe colour that is the same or similar to adjacent surfaces, most likely the ceiling or floors.  The lack of solid demarcations makes the interiors more cohesive and seamless. 
Wardrobe designs depend a lot on the space you have to play around with. Choose almirah designs for small rooms that make the most of space, doesn't take away from the rest of the room and fits all you need  (and maybe more)! Also explore Space-Saving & Stylish Sliding Wardrobe Designs.