It's that time of the year again, when all you want to do is drop your chores and call in sick from work to curl up with a book and a steaming cup of chai. Here are a few monsoon decor ideas that will keep your spirits up, while listening to the pitter, patter outside.
While poets and writers have romanticised the monsoons, we all know come rainy season, we're all battling grey skies, gloomy rooms and musty smells. When it begins to shower, make these tiny monsoon decor updates to enliven your home.
Monsoon decor idea #1: Blooming beauties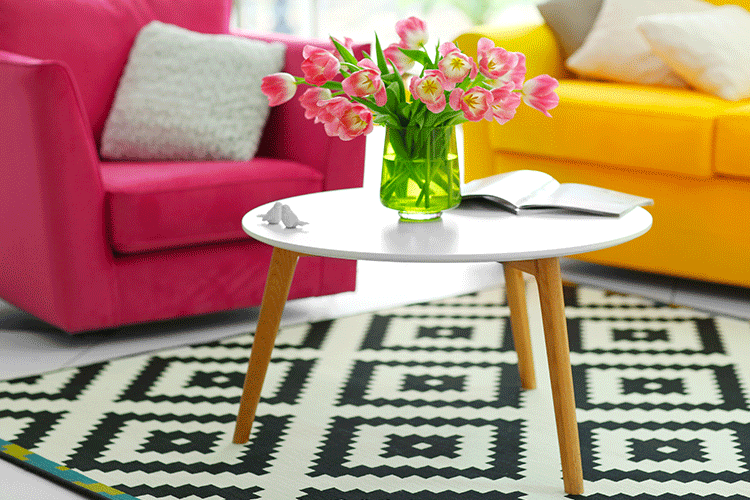 Bring out all your vases and empty wine bottles and fill them up with the colors of the monsoon — peonies, lilies and tulips. Traditional urlis also work. Pluck pretty jasmines and hibiscus from your backyard and let them float in the urli with some water.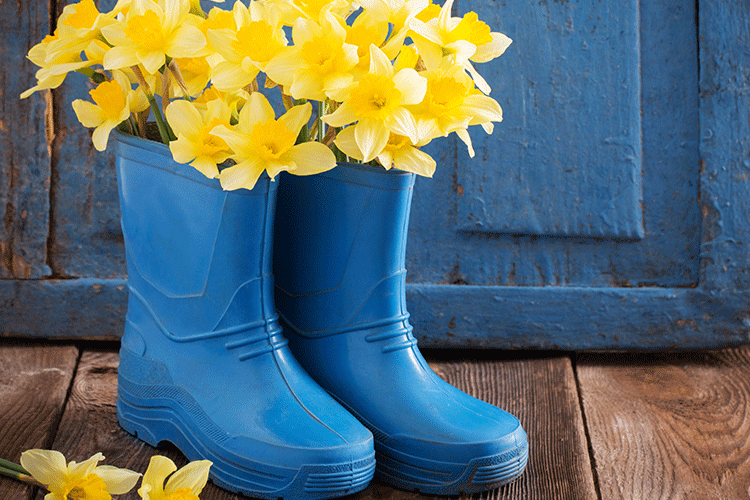 You could also re-purpose your old wellington boots as a quirky flower vase. Style your entryway with this DIY vase with lovely sunflowers or daisies.
Monsoon decor idea #2: Umbrella stand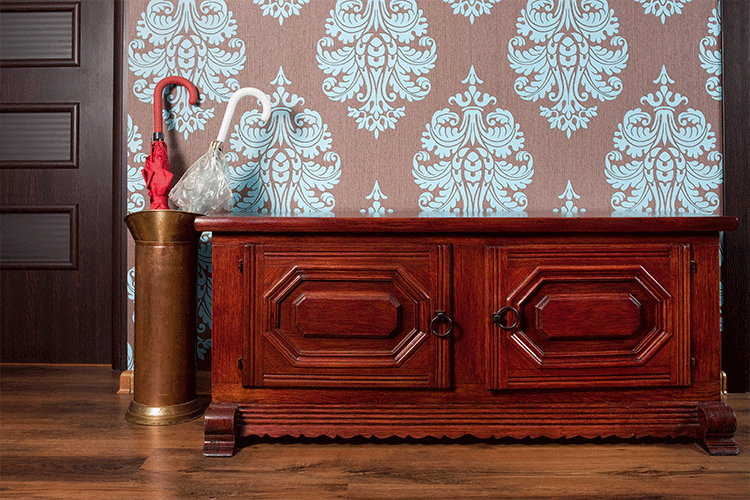 Come monsoon, your umbrella is your new best friend. But don't forget to leave a sleek vase or basket at your front door, so your friends and family don't leave a water trail when they enter your home. Also, plop a few colorful umbrellas in the umbrella stand for a fun decor accent.
Monsoon decor idea #3: Color me pretty
With grey skies overhead, there's no doubt your home is going to start reflecting the gloomy outdoors. Enliven your home with pop colored cushions. Swap your greys, blues and dark hues for bright shades of tangerine, citrus, turquoise and pinks. Changing your cushion covers is the easiest way to keep your decor fresh and preppy.
Monsoon decor idea #4: Sheer window dressing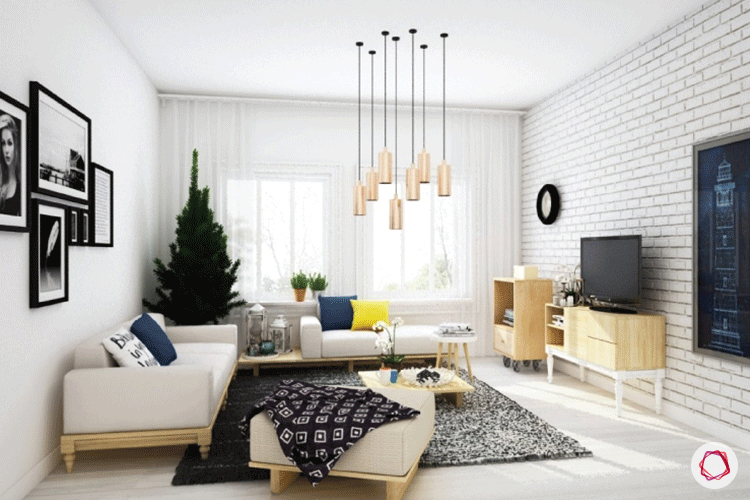 Get rid of your heavy draperies and invest in sheer fabrics. Velvets, jacquards and even cotton tend to soak up moisture and keep your home musty. Sheer or lace curtains allow even thin sunlight to stream in, keeping your space bright and airy.
Monsoon decor idea #5: Perfumed candles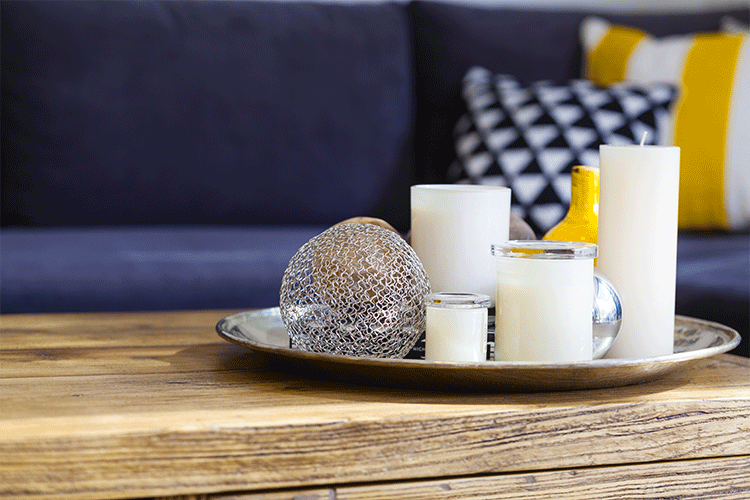 Place scented candles along with accent pieces on a stylish tray. Light them up to add warmth and romance to your home and also to fight the musty and moldy smells of the rain.
Monsoon decor idea #6: Dirt trappers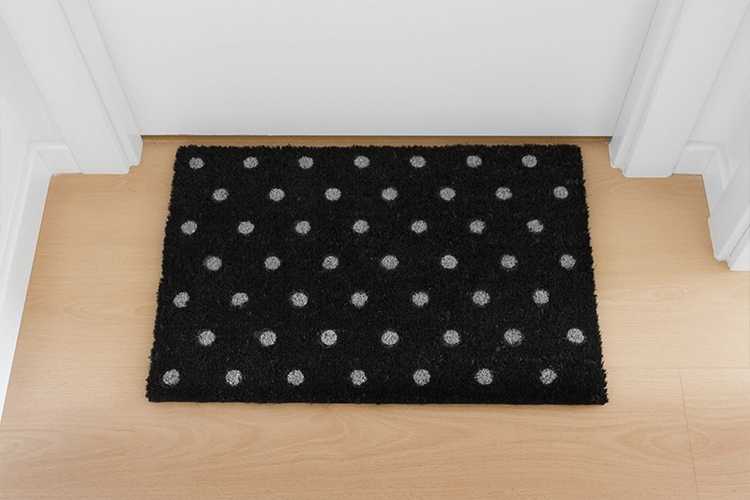 Leave an all-weather proof doormat at your front door so guests can wipe their boots, thus ensuring your floors don't suffer. Opt for doormats made from jute, coir or recycled rubber with funky letters or prints to introduce a dash of quirkiness to your entryway. Remember, your doormat is your first line of defense to keep muck at bay.
Monsoon decor idea #7: Songs of the wind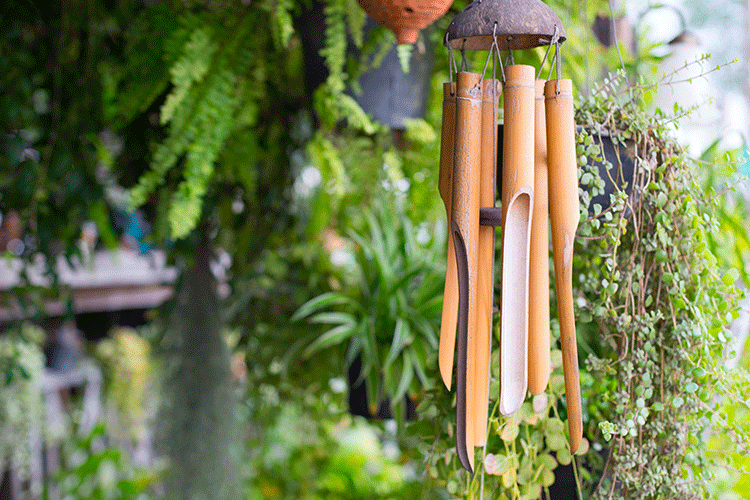 To add a whimsical note to your home, hang windchimes by the window and let the chimes soothe your mood. To make it a fun project, get your family together and look for DIY windchimes you can make from bits and bobs lying around your home.