If going to cute cafes and bistros make you happy, get happiness home! While honing your culinary and baking skills is one way to feel closer to your favorite restaurant, having your home set up in a cafe style design will surely make the whole experience so much sweeter!
Cafe style design idea #1: Slate board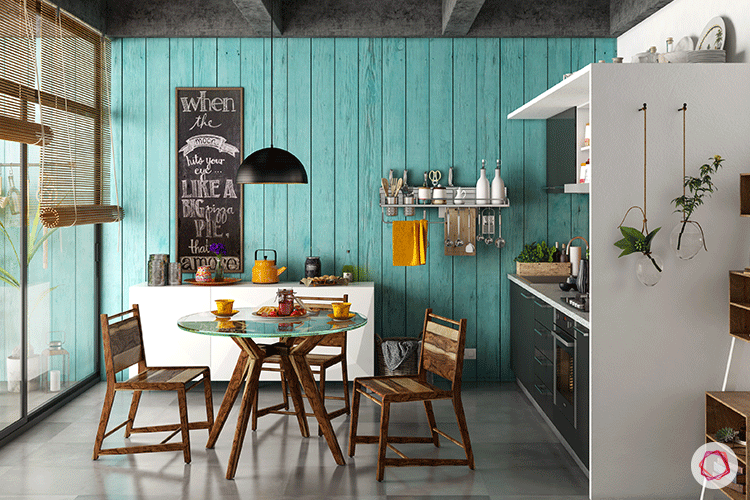 There is nothing that says cafe decor more than a slate board. It adds an effortlessly vintage touch to your home. Use it to write down the day's menu, leaves notes, track groceries or perhaps some inspiring quotes.
Cafe style design idea #2: Tungsten Lights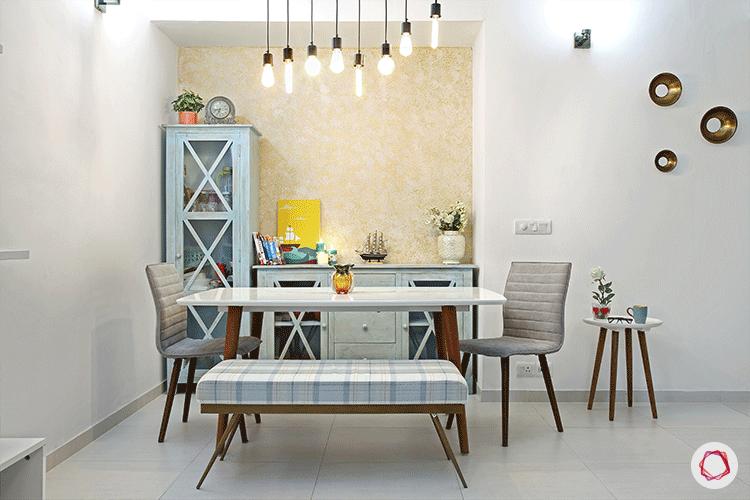 Tungsten lights are the new rage in the list of cafe design trends. Available in a variety of shapes and sizes, they lend an irresistible industrial charm and go well in transitional and modern themes. Go for a motley collection and suspend it over your dining space for that cafe-like effect.
Cafe style design idea #3: Wall decals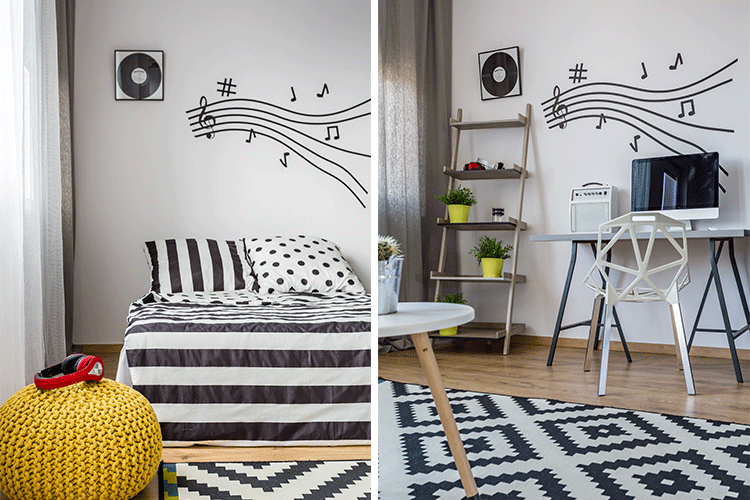 There is so much one can do on an empty wall. Pick cool wall decals that remind you of your favorite cafe. They are so easy to apply!
Cafe style design idea #4: Exposed brick wall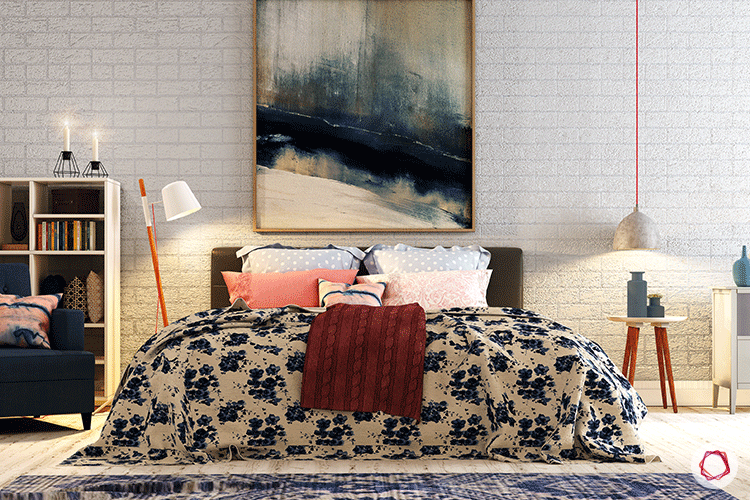 Exposed brick walls are a common design concept in cafes. They lend a textured, weathered look as well as a sense of history to whichever room they are in. Also, there are plenty of wallpapers out there that mimic the effect.
Check out wall designs:
Cafe style design idea #5: Furniture
More often than not, cafe decor comprises simple, pared-back furniture to give it an informal and laid-back feel. This leaves plenty of scope for accent pieces like quirky crockery, antique timepieces etc. to take centerstage.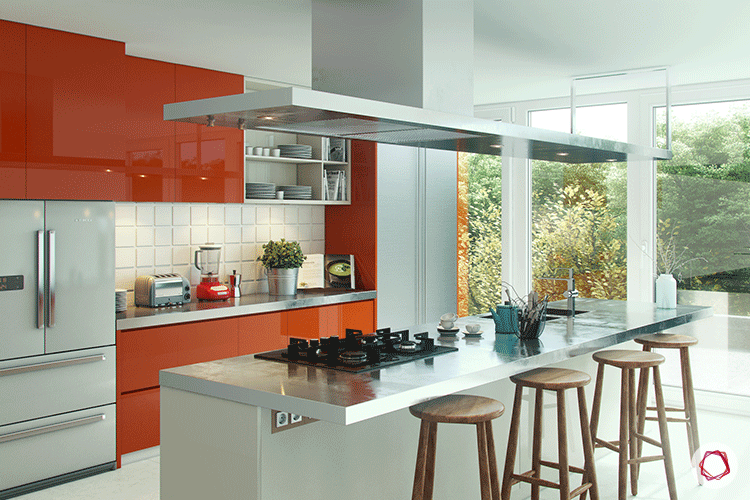 Bar stools are also a great way to infuse a bit of cafe style design to your interiors. They are versatile and can be used almost everywhere — next to tables, in-house bar or even at the kitchen island.
Cafe style design idea #6: Wall art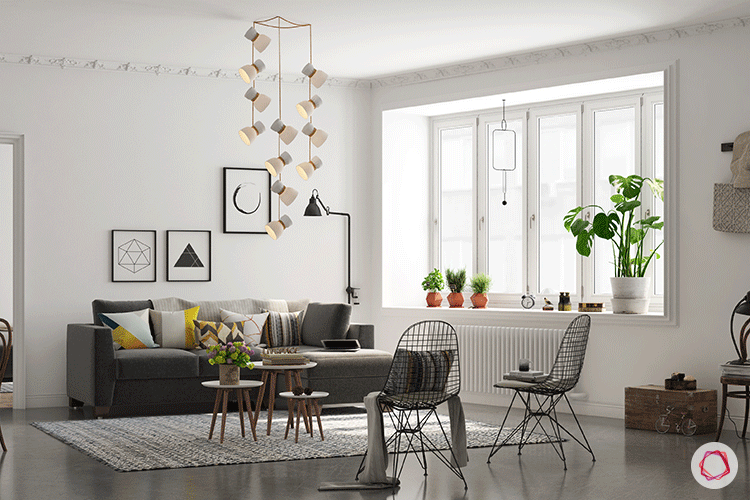 If you are a lover of cafes with contemporary themes, then adding abstract prints on your walls is a foolproof way of introducing a touch of cafe style design into your living space.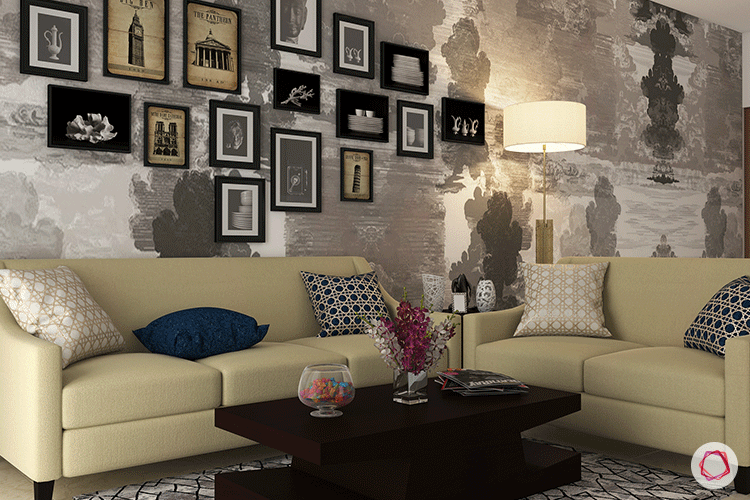 Still life photography and vintage art never go out style. Go for a collection of these in your living or dining room to make a classic statement.
Cafe style design idea #7: Indoor plants
Cafe decor seems incomplete without plants. What makes them even more alluring is the way they are presented. Choose wall hanging planters, cute pots, trellis or stylish printed gunny sacks for your indoor plants to infuse your home with vitality.
Nothing feels more welcoming than a well put-together home and these cafe style decor tips will help you get there in just a few simple steps!