The right home accessories can make any home look like a dream.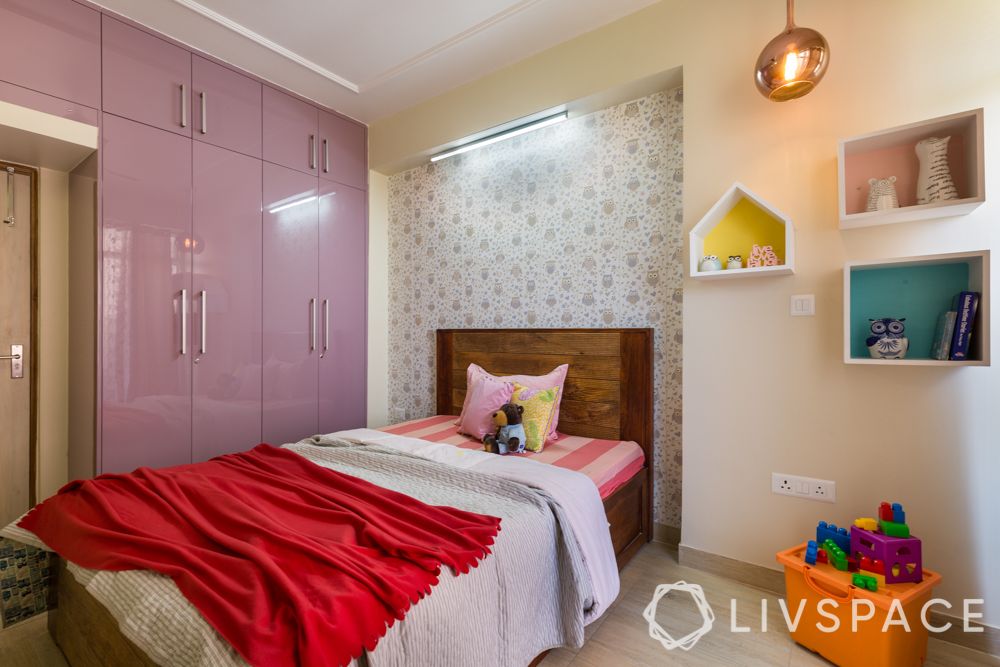 Still looking for the pixie dust that transforms your house into a home? We spoke to Archie Ahlawat, who let us in on one of Livspace designers' best-kept secrets—it's all about home accessories! We peeked into this home in Delhi and were spellbound. Our faith in her capabilities were reinforced when she told us that the budget home incorporated lots of older furniture. So we asked her how she turned the empty walls and a lot of furniture into a home, and here's what she said.
"While accessorising, keep in mind the theme of the place and the overall effect you want to create. Opt for colours and furniture that complement the look. I'd suggest highlighting only one or two colours in any given space to keep it subtle and soothing. If you have trouble thinking, consider the larger picture instead of individual elements. The right space will have accessories that are in perfect tandem to each other—nothing stands out!"
Charming showpieces that tie in with the theme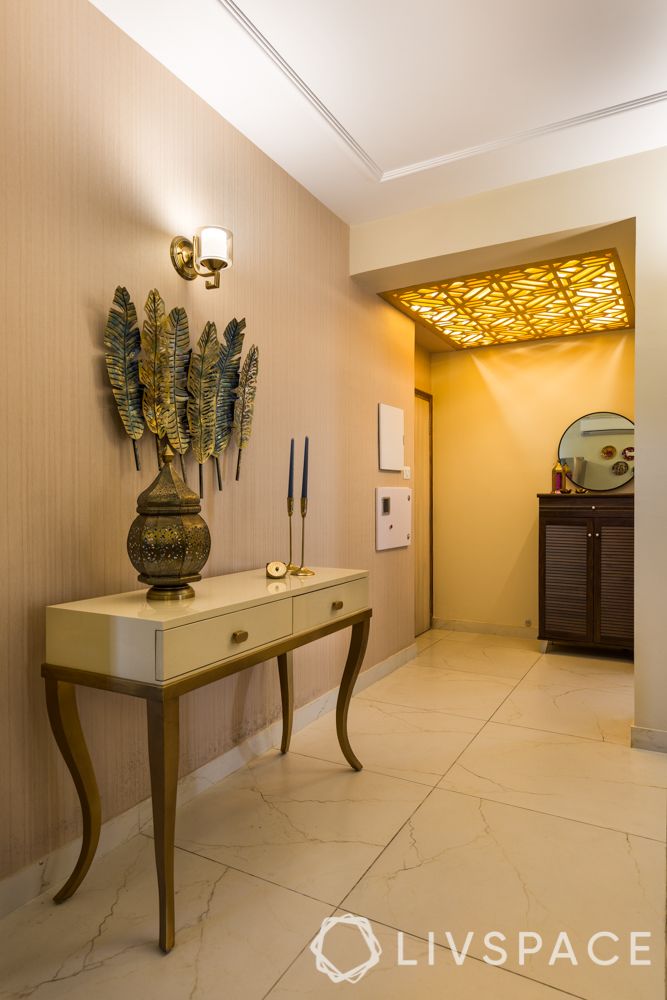 The entrance to your home creates the first impression about it. So choosing the right home accessories becomes priority. Archie suggests that we look at the effect we're trying to create before picking out a piece. Find the right decor piece that blends in with your home and elevates the interiors without having it stand out too. You can take a walk through your local market and see if something catches your eye. And thus, you have a winner, even without spending a bomb.
Choose lights that create the right ambience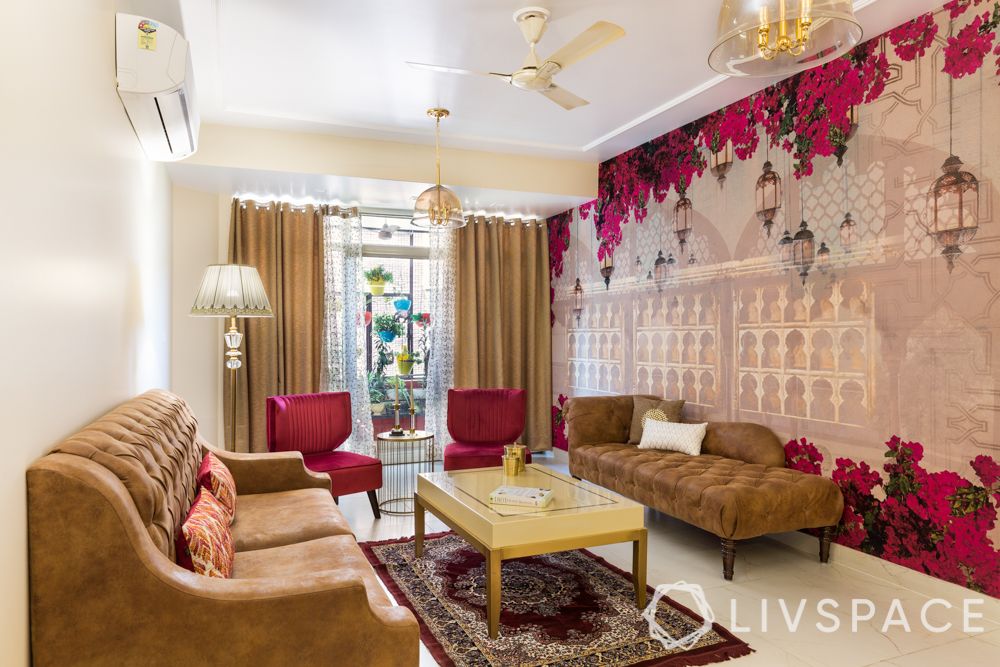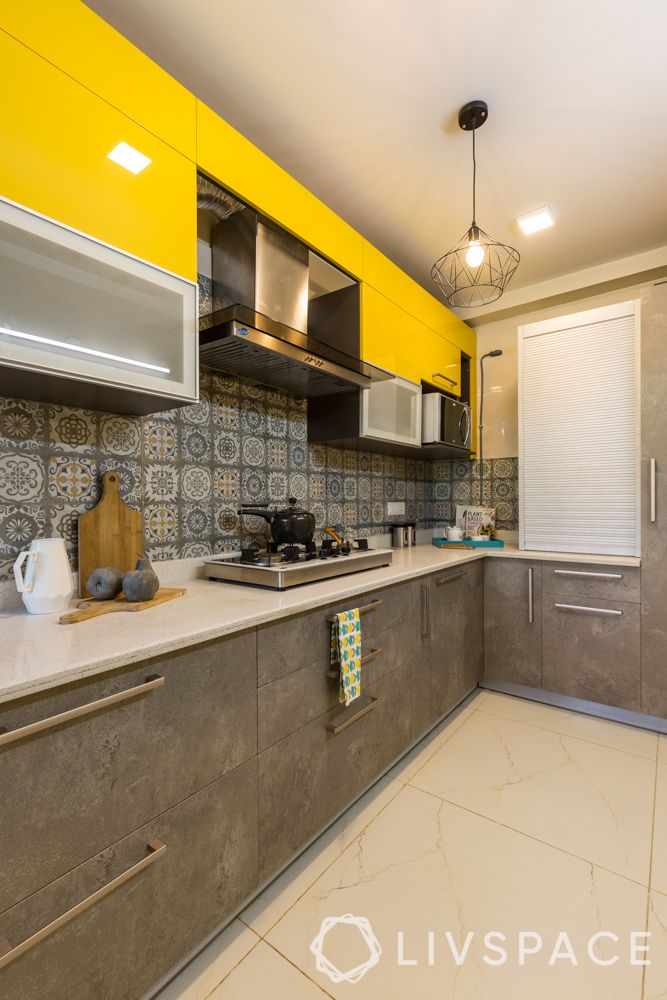 While functional lighting is a necessity, aesthetic lighting is more of a choice. With careful consideration of the mood you want to set in each space, it is essential to find the right lights too. For the living room, Archie suggested bringing out the floor lamp that adds to the old-world charm. She also helped the homeowners in finding the perfect pendant lights for the space.
In the kitchen, too, Archie ensures that there are no dark corners. Considering the vibrant yellow of the kitchen and the patterned backsplash, she suggested a simple, industrial-looking pendant lamp at the corner that serves the purpose, without shifting the focus from the bright kitchen.

Accent chairs that brighten up the space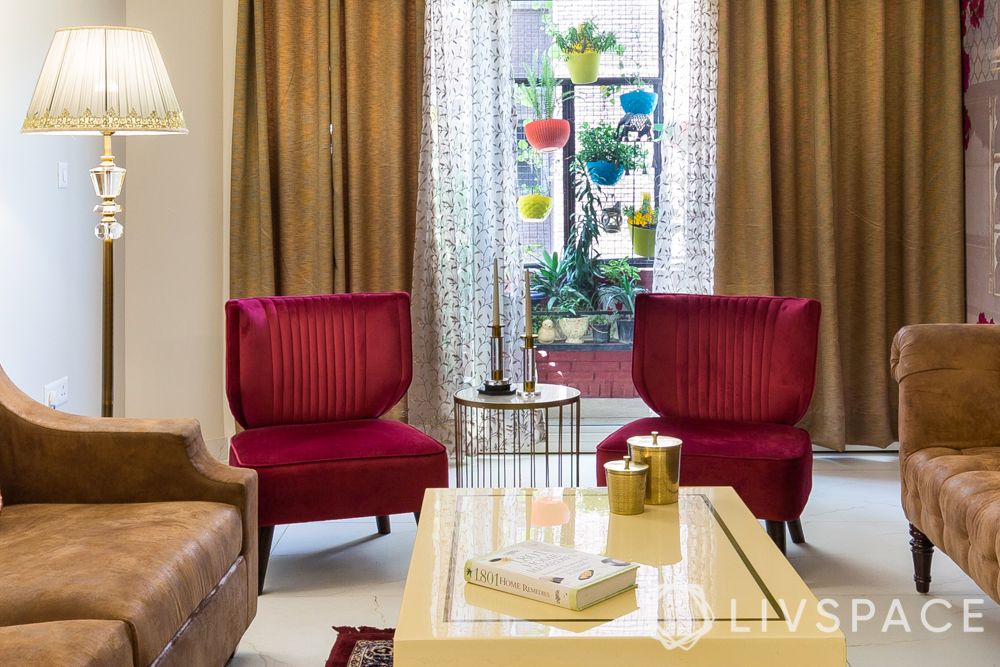 Try creating a vibrant living room with just a colourful wallpaper and brown sofas. Even with a bright Krsnaa Mehta wallpaper, the room tends to fall flat. That's when you need to bring in furniture in complementary colours. Archie suggested a pair of accent chairs in the same vibrant pink as the wallpaper to tie the room together. Doesn't it look more complete now?
Hand-painted plates for a cafe-esque ambience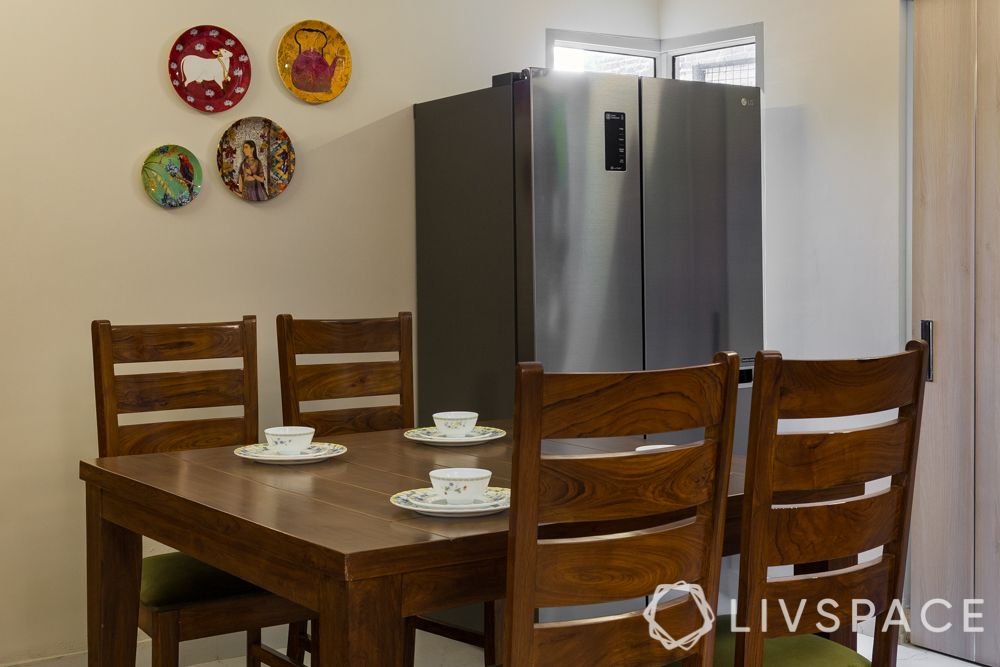 Consider adding a few painted ceramic plates on the wall of a simple and functional room for a cafe-esque touch. Choose your plates from the local market, your favourite travel destination, or hand-paint a few yourself. With such home accessories, your home looks exactly the way you want it to.
Quirky wall shelves for your children's room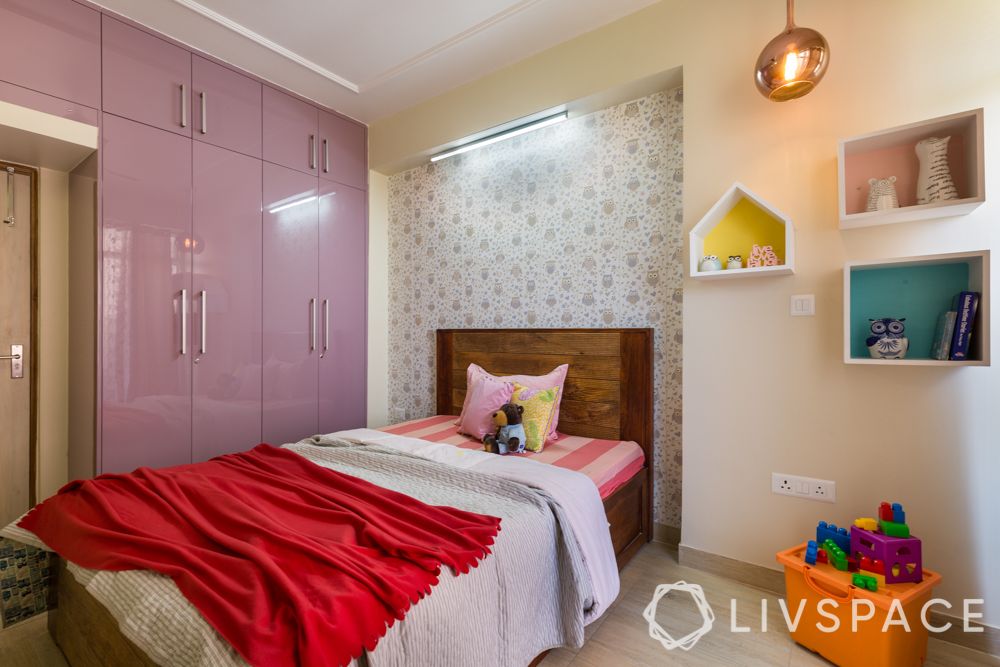 You can't miss the cutesy shelves on the wall of this bedroom. Did you know you could get simple wall shelves made from your local carpenter or purchase them from a nearby market? When you have a young child at home, you might want to show off their toys while keeping them out of the little one's reach. We think this is the perfect way to do so!
Love this article? Check out some living room accessories and start transforming your home!
Send your thoughts and suggestions to editor@livspace.com.