When designing a home, there will be hundreds of ideas running through your mind. The how-tos, where-tos, what-tos can get a little overwhelming. And if you have a small house, then implementing all these ideas might not be the most practical option for you. There are certain tips and tricks to have up your sleeve while drawing up the design for a small house. Not everything you have in mind might work in your favour, and it might need certain alterations and fixtures in order to maximise space.
Keeping these in mind, here are the top 5 things to avoid doing while designing your small house.
#1: Avoid clutter: Increase sufficient storage space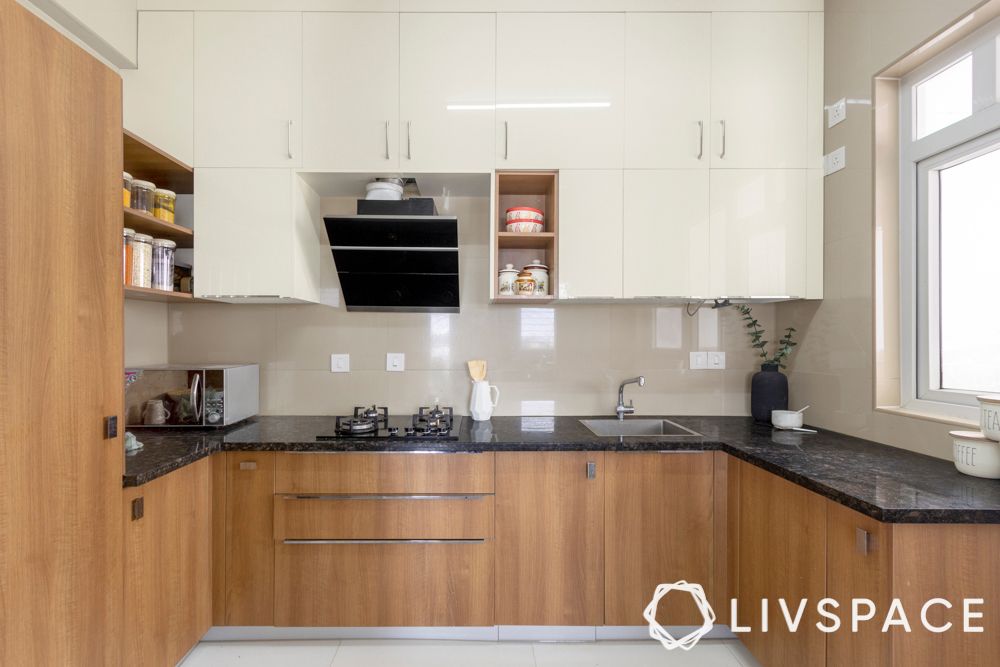 Storage is key when it comes to designing a small space. You don't want your things to be scattered around everywhere and make your home look cluttered. You can always squeeze in more storage space anywhere in the house, if you just look for it. The key trick here is to be as creative as you want to. When designing your house, always think ahead and ensure you accommodate space for ample storage. Use open and closed cabinets, install shelves for maximum storage. And if you have a staircase, you can convert the space below to accommodate cabinets, cupboards or shelves for those extra pillows and sheets.
#2: Out with the dark and in with the light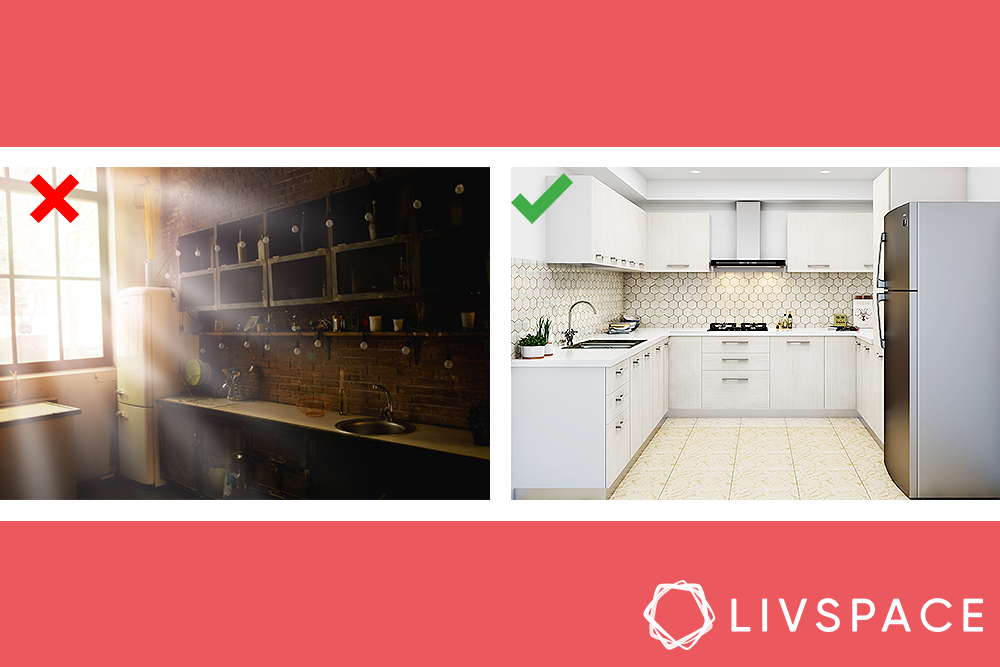 Using lighter colours is especially advantageous for small homes. Darker shades tend to make your space look smaller than it actually is. So, if you're looking for the easiest way to open up your home, then go for lighter coloured interiors – walls, curtains, furniture and so on. Having crisp white walls accentuates the space and will make your room look bigger in size. White walls give the appearance of spaciousness and add an open effect to your home.
#3: Don't neglect your vertical spaces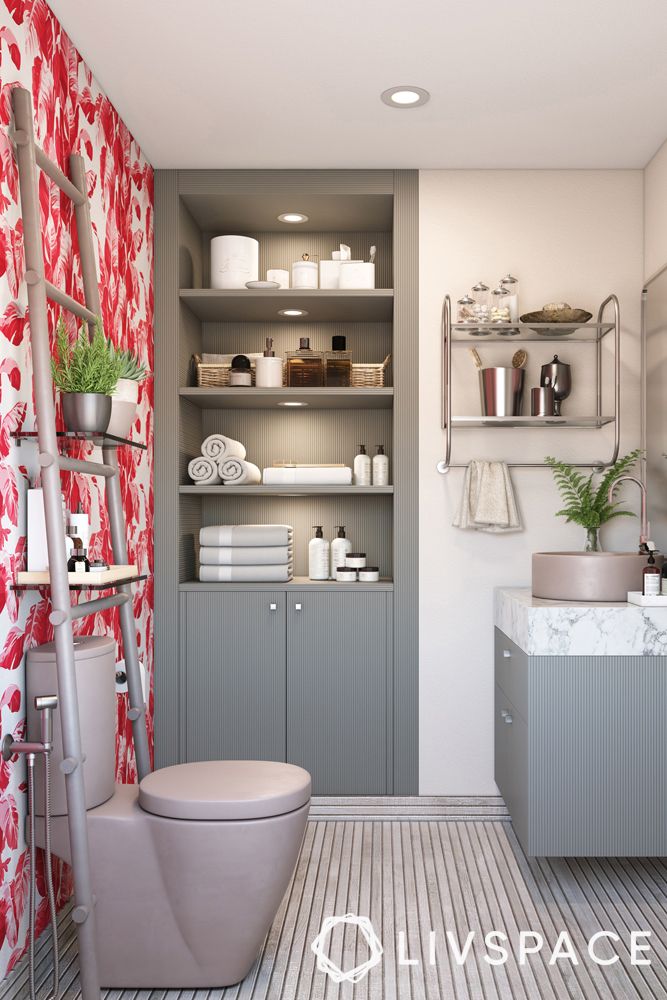 You might not even realize at times how abundant your vertical spaces may be. Take a look at your empty walls, corners, the space above your bed, those unused spaces above your sinks, or even the nooks and crannies between your furniture. For a small house design, avoid expanding your horizontal spaces as this will essentially become more cramped than usual. There will definitely be unused space which can be utilized to its full potential. Here are some things to consider when using your vertical space:
Design an accent wall with colours, textures, or wallpaper.
Carve out shelf space to store your essentials.
Add racks to your kitchen walls to store spice bottles or hang up your cups.
Toss in a large mirror to accentuate space in your room.
Create a photo wall of memories.
PRO TIP: Adding a ladder to your vertical spaces emphasizes the length of your room. They especially help in smaller rooms to add storage while increasing the height of the room.
#4: Don't be gloomy; embrace the natural light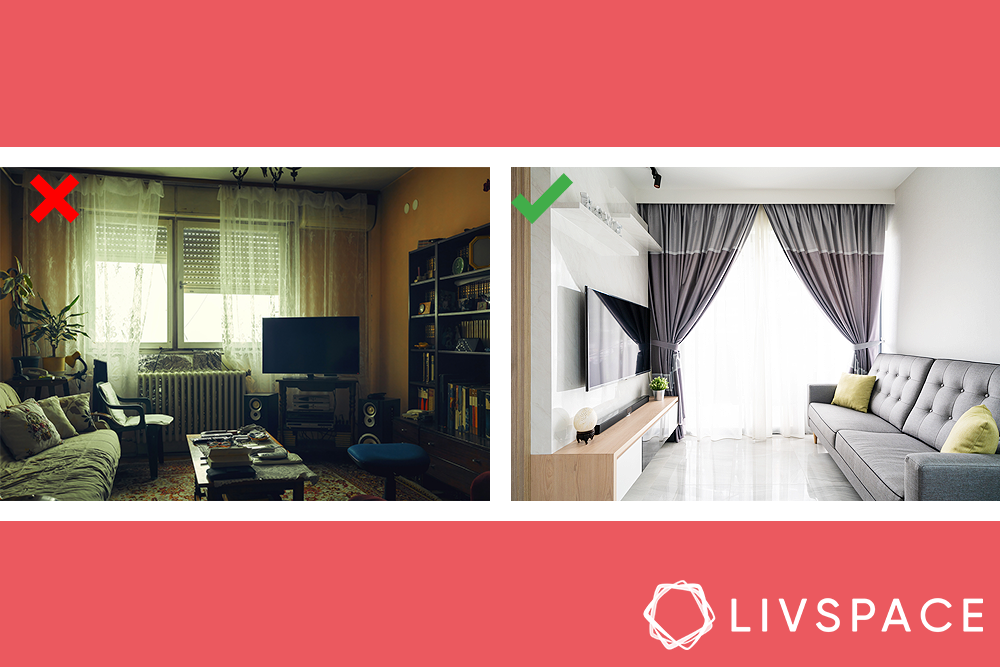 Small house designs will always benefit from natural light; it makes any room look airy and more bright. Did we also mention it makes your room look bigger? That's right, having more windows in any room and allowing natural light to enter will highlight the key features of any room. Avoid having heavy drapes or dark window treatments as this will diminish the size of your room. Avoid using dark coloured furniture as well. In general, dark colours absorb more light while lighter colours reflect light off their surfaces. In addition, don't block your windows with furniture as this will cut out the light streaming into your room.
#5: Don't be exclusive; go multipurpose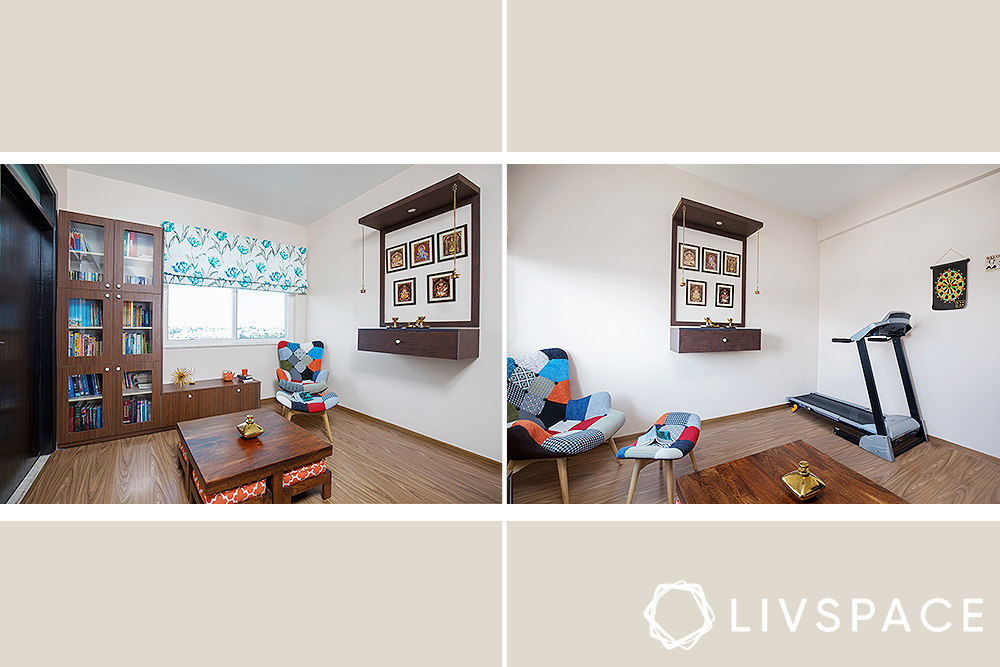 This is your essential room of requirement. To leisure in, to work in, a nursery for your children or even a room for your daily workouts. When you design a small house, you have to consider incorporating several design elements into each room as some of them would function as multipurpose rooms. You could create a bedroom with a side office or even a dining space attached to your terrace. Maybe consider a home office and a workout space in the same room? The possibilities are endless!
If you enjoyed reading this post, you must check out how we created this subtle and elegant small house design in just 10 weeks.
Send in your comments and suggestions to editor@livspace.com