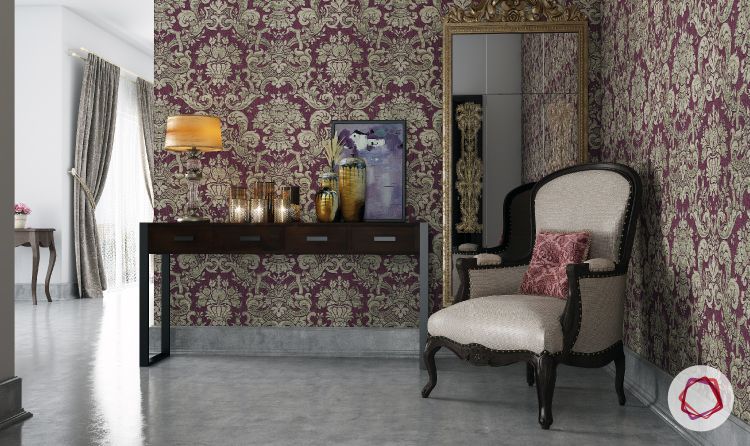 Rich details weaved into a clean and unfussy layout makes the interior design for this Prestige Lakeside Habitat apartment a vision to behold.
A mix of modern and vintage furnishings set the dramatic tone and bring out the august personality of this home. Not afraid to use intense hues and intricate textures, the interiors deliver an undeniably bold statement.
The foyer is simply grandiose with its rosette colored wallpaper, etched with damask prints. A slim console for everyday items and a plush French provincial style accent chair keep things pretty and practical. With its gold frame, the tall mirror brings in a touch of glam.
Lounging by picture windows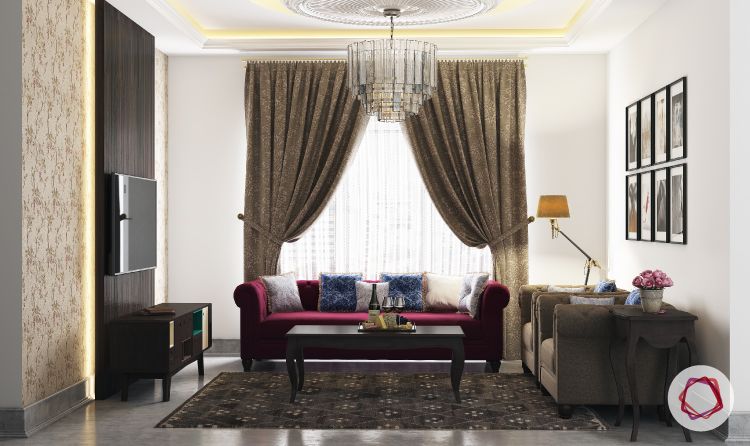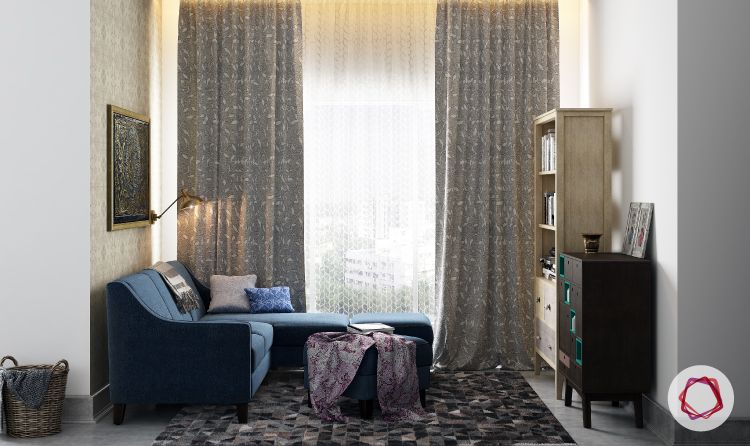 Intimate spaces are conveniently positioned next to the tall floor-to-ceiling windows which let in plenty of light. Drapes play up the height at these corners and regulate outdoor lighting.
Giving the living room a sense of gravitas are the delicious warm wood finishes and neutral hues. The magenta colored chesterfield sofa stands out and adds a refreshing touch.
The reading corner, styled with a sprawling sectional sofa and mid-century inspired cabinets, is an absolute delight for book lovers. A slim light fixture provides ample lighting for reading or working out of a laptop at night.
Majestic retreats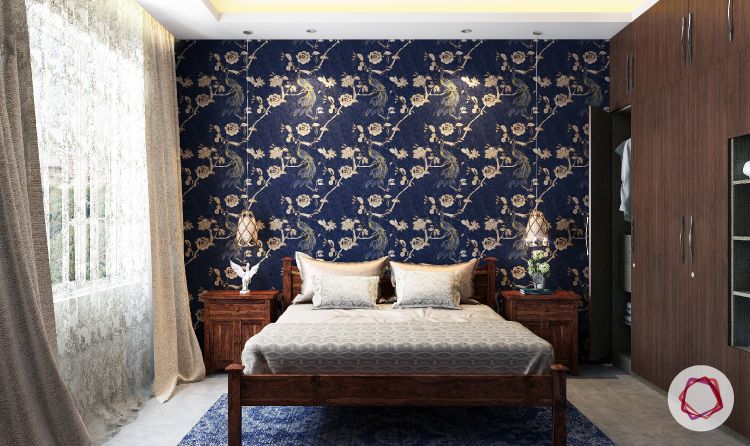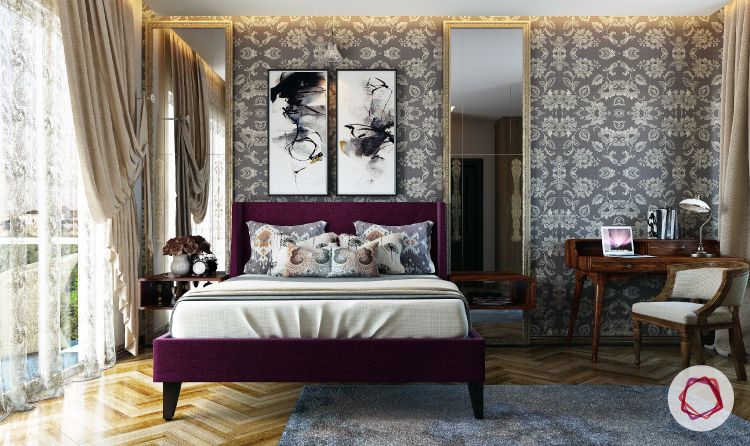 Wallpapers are an impactful element in the bedrooms. Royal blue looks lovely when paired with wood finishes just as burgundy goes well with grey and gold.
False ceiling lights and pendant lights help create a cozy experience when desired. Just like in the living room areas, drapes lend a luxurious effect to these modern spaces.
Chic style dining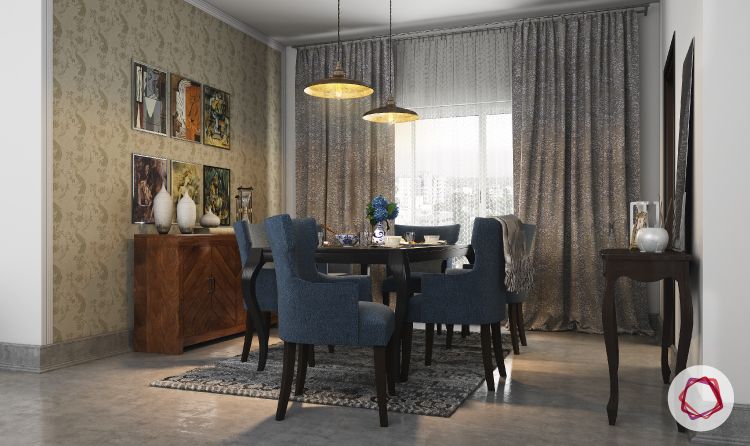 These generously padded upholstered dining chairs are a handsome and comfortable addition to the dining corner.
The transitional style console and sideboard provide the perfect perch for accent pieces. Pendant lights throw sufficient illumination on the dining table while the printed rug helps ground the space.
Stately kitchen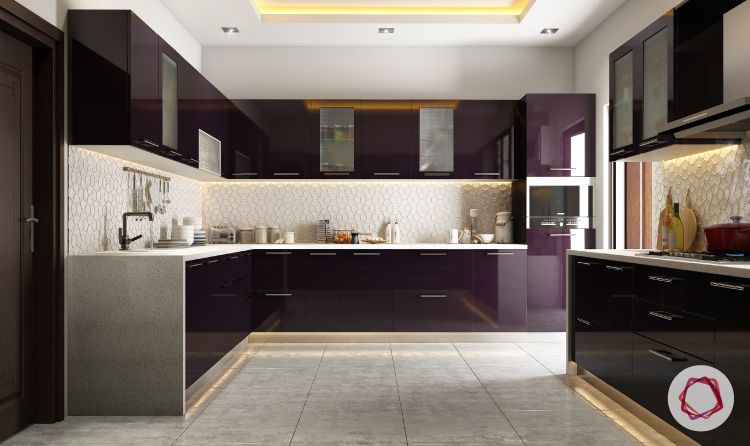 The luscious, smooth cabinet surfaces are perfectly balanced by the textured backsplash in this sprawling kitchen.
Stylish lighting extends to this part of the home as well and can be found under the cabinets as well and in the false ceiling so cooking becomes an instantly enjoyable experience.
Built-in appliances and modules like the spatula rack, lift-up and see-through cabinets up the convenience factor of the kitchen.