Light, be it natural or artificial, can instantly change the dynamics of a space. Some homes seem dull despite being spacious because they suffer from a lack of natural light whereas even compact homes look inviting when they are bathed in light. Moreover, appropriate electric lighting can transform a space from being dingy to bright in a jiffy. Hence, home lighting design ideas play a determining role in setting the tone for any space.

The following is a curated list of well-lit Livspace homes that can help you light your way to a brighter home.

Home Lighting Design Idea #1: Bay Windows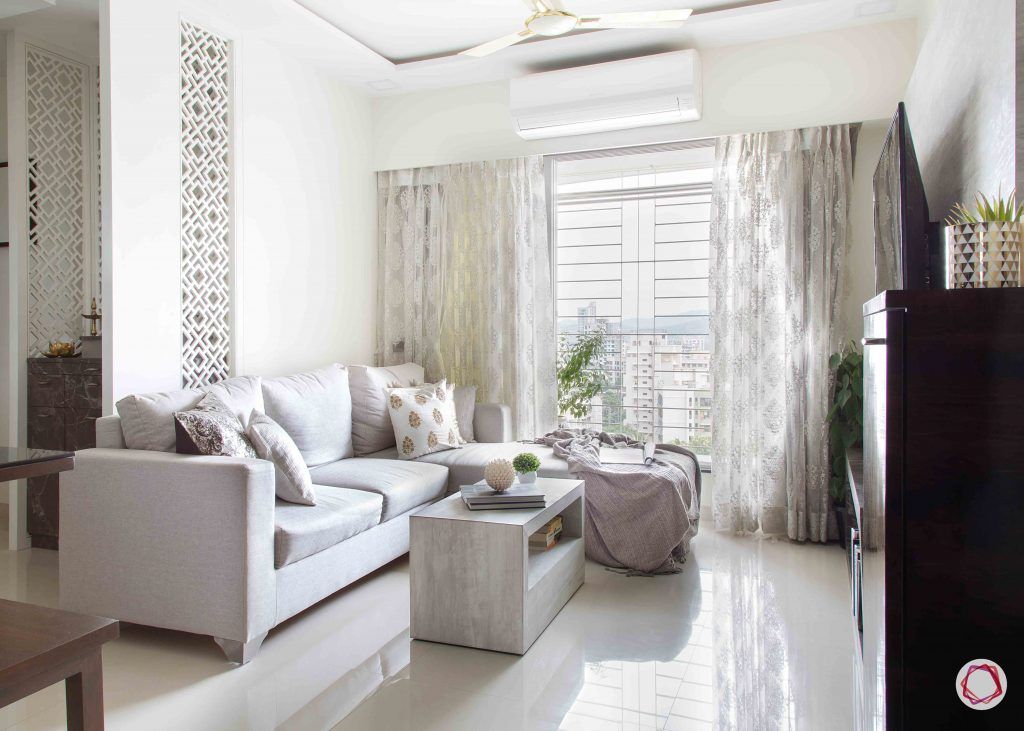 The amount of light that comes into your home is directly proportional to the size of the windows. So try to put in big windows to ensure that your home gets plenty of natural light! Bay windows work particularly well in this regard because they are wide and pour an abundance of light into the space around it. Make sure that you take advantage of this and add in comfy seating. Your perfect spot for getting some sun is now ready!
Home Lighting Design Idea #2: Sheer Curtains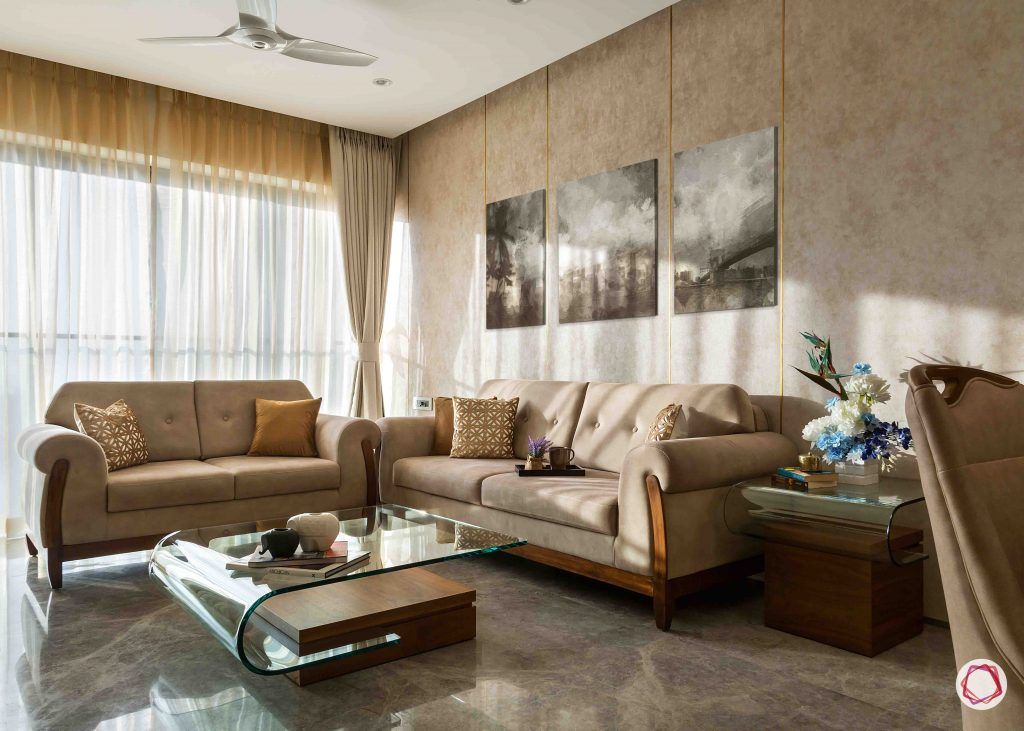 It is not enough to have sufficient natural light, the light must also enter your home. If heavy curtains block out sunlight, then it defeats the purpose of having abundant light. Hence, homes that enjoy bright sunshine should opt for dual curtains — heavy on the outside and sheer on the inside — so that one can have privacy and also enough natural light when required.

Home Lighting Design Idea #3: No Grills Barred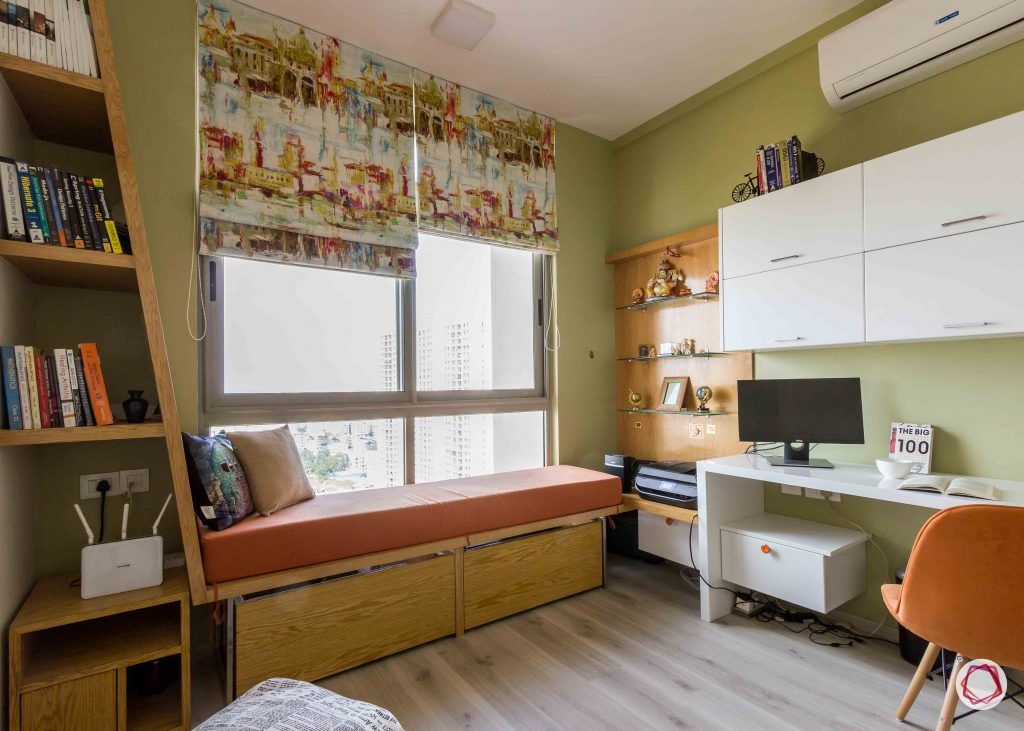 French windows with their neat outlines work best in the absence of grills. They allow unobstructed natural light into a home. However, going sans grill is a decision subject to safety considerations. For example, going without grills will not be advisable if there is a baby or toddler in the house.
Home Lighting Design Idea #4: Use of White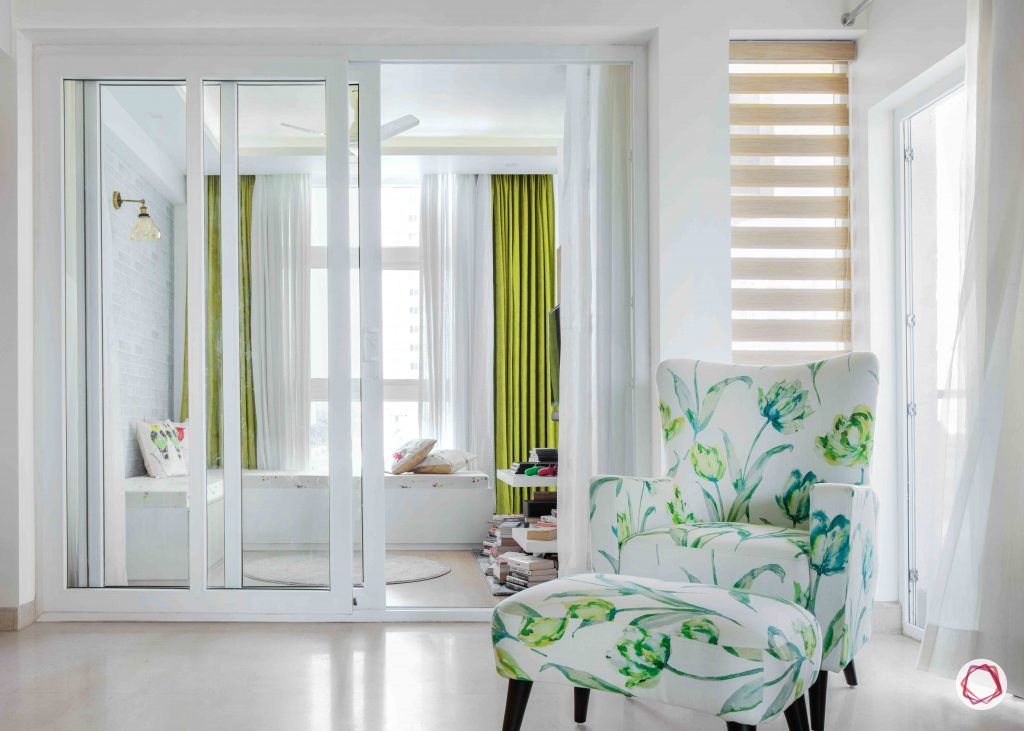 White is a colour that opens and brightens up your space. It makes a room look larger than it is. Hence, uncluttered white spaces in a home make it appear spacious. White also works wonders for kitchens that are compact.
Home Lighting Design Idea #5: Mirror Mirror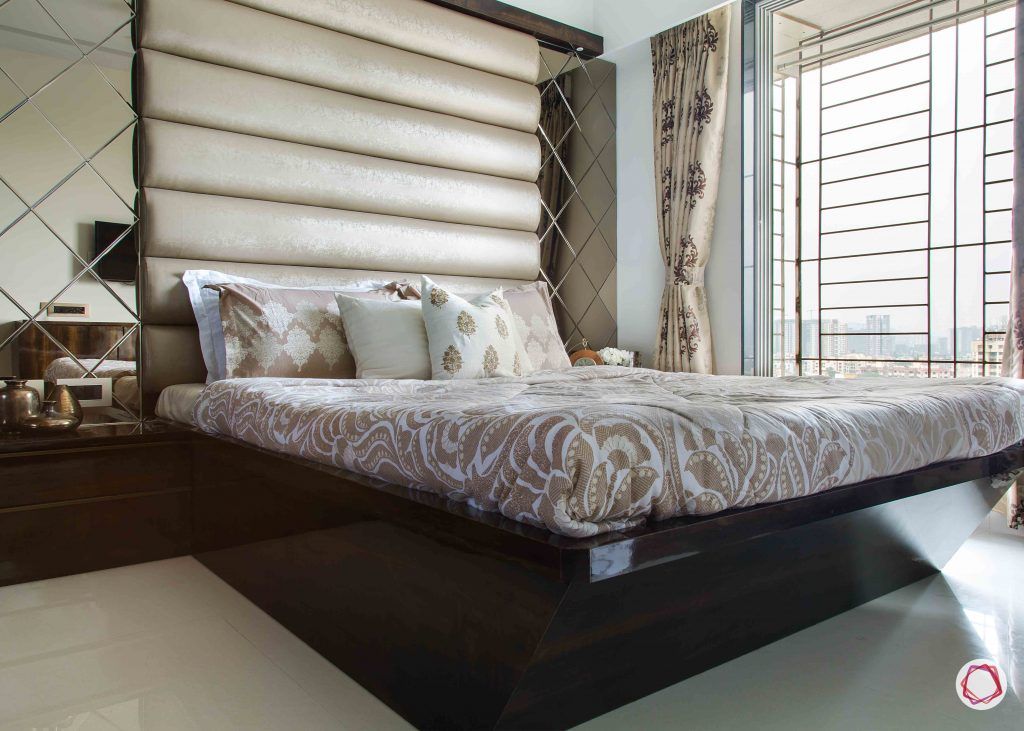 Like white, mirrors also reflect light. Essentially, mirrors maximise the effect of available natural or artificial light in a house. Mirror panels act as a source of luminosity as they reflect the light to all parts of a home, making the space look brighter.
Home Lighting Design Idea #6: False Ceiling
If you want your home to be evenly lit up, a false ceiling with recessed lights is your best bet. False ceilings look neat and ensure that light reaches every nook and corner of the space. Moreover, you can opt for quirky designs with false ceilings. This kids room with a dappled clouds false ceiling is a suitable example of the same.
Home Lighting Design Idea #7: Cluster of Lights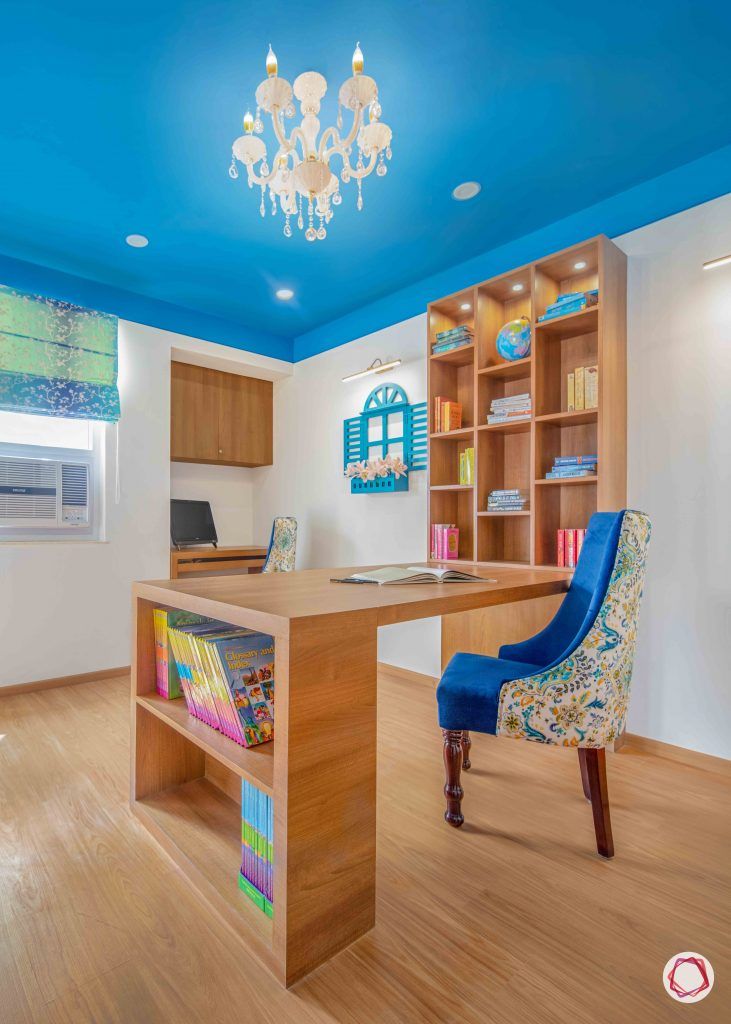 Nothing helps you achieve a dazzling effect more than a cluster of lights. Not only do they increase the radiance of the room but also add glamour to the interiors. A cluster of pendant lights or chandeliers, as they are traditionally called, are best suited to large halls. But the contemporary ones manage to look brilliant in more compact spaces.
Home Lighting Design Idea #8: Backlighting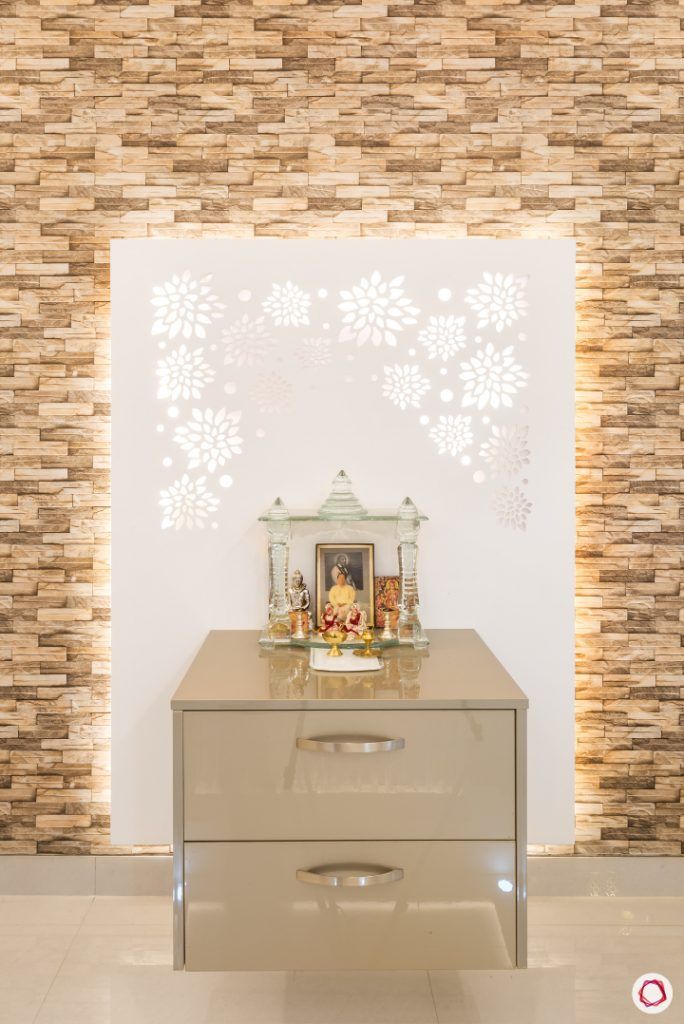 Backlighting is a means to highlight certain elements within a room. Backlit panels have a luminous effect and look great when used in pooja rooms or altars. This form of lighting can also be used to illuminate silhouettes or artwork.
Home Lighting Design Idea #9: Profile lighting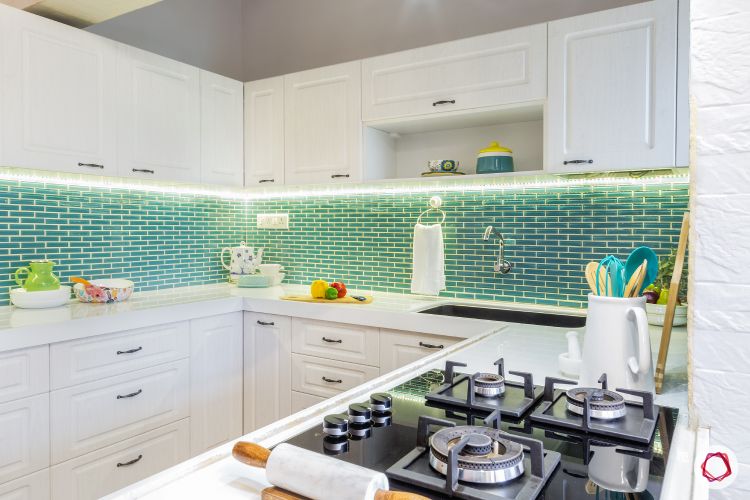 Profile lighting comprises lights that run across the borders of cabinets and shelves. LED lighting strips are ideal for this kind of focussed lighting. Profile lighting works best for kitchen cabinets and shelves of display cabinets.
Home Lighting Design Idea #10: Underlit Shelves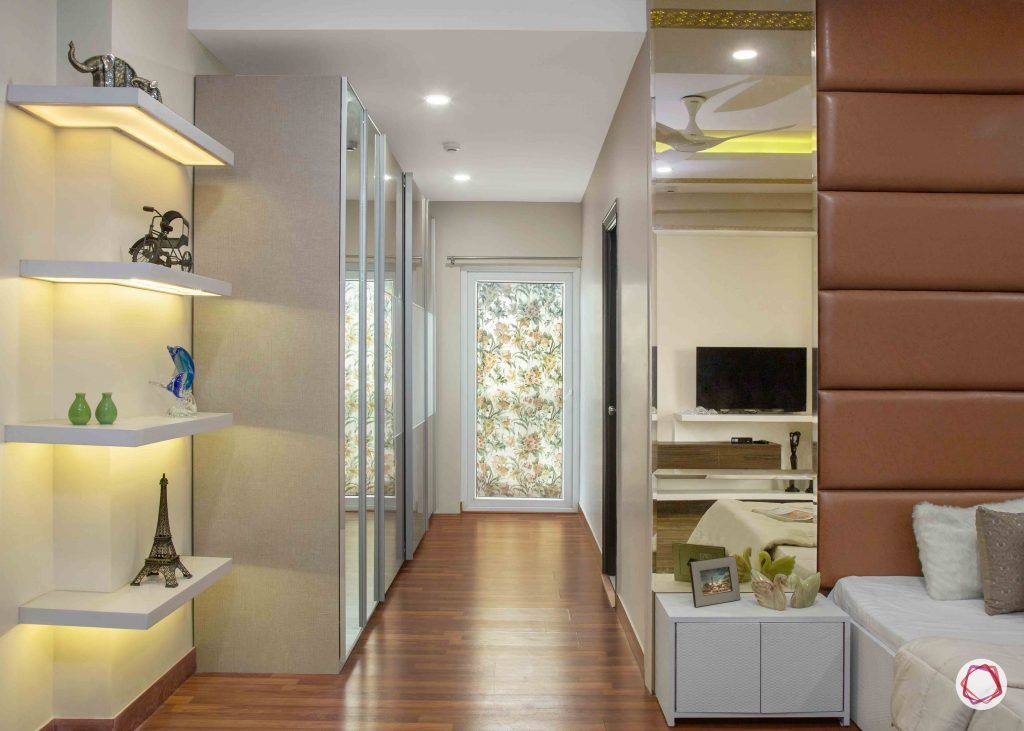 Underlit shelves add diffused luminosity to a space. Underlit display shelves look resplendent, especially when the ambient lights in a room are switched off. They can serve as night lamps as well if they are very low power lights. Underlit cabinets are also in vogue for sleek urban kitchens and spa-esque bathrooms.
Lighting must always complement the space in which it is being used. Hence, use the right balance of natural and artificial light to have a beaming home!

If you enjoyed reading this, also check out How To Choose Lights For Your Home.
Send in your comments and suggestions.