Small modular kitchen design done right!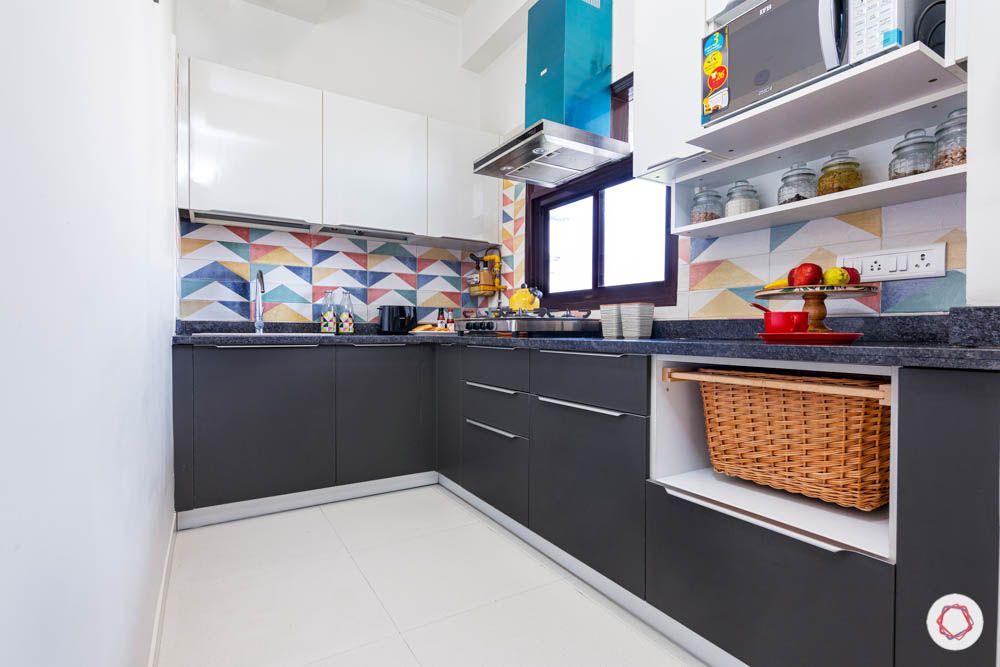 ---
Who livs here: Subhash Sikka with his wife and two daughters
Location: Dwarka, Delhi
Size of kitchen: 65 sq ft approx.
Design team: Interior Designer Sakshi Gupta with Quality Manager Ravi Kumar
Livspace service: Only Modular Kitchen
Budget: ₹₹₹₹₹
---
There is a well-known saying, all good things come in small packages. Well, it seems like this saying was made for the kitchen in Subhash Sikka's Dwarka apartment! All of 65 sq ft, this small kitchen interior was a huge challenge for the Livspace designer team. But our designer, Sakshi Gupta planned the makeover to perfection.
Let us take you through this small modular kitchen design to explain how smart design makes almost anything possible.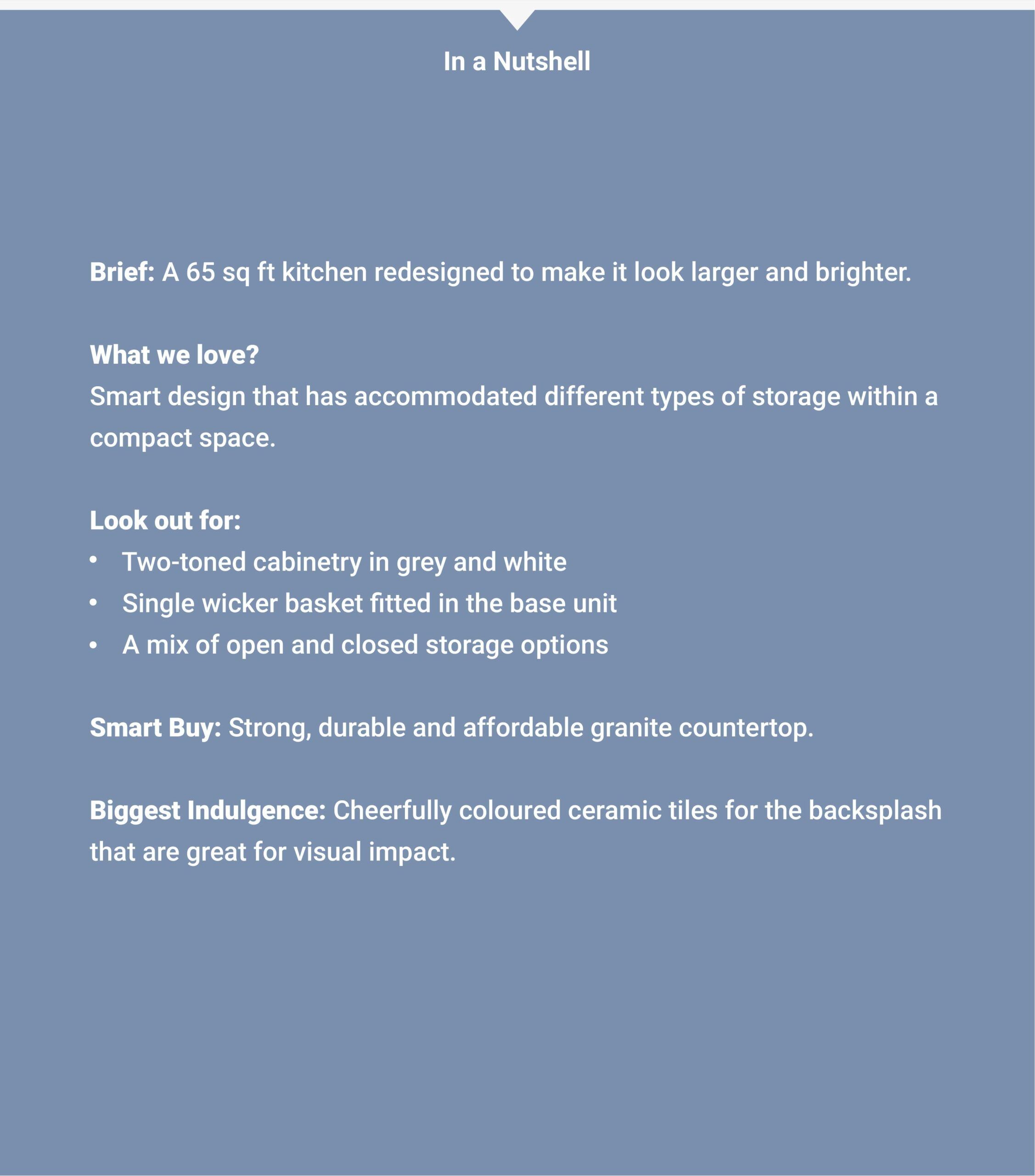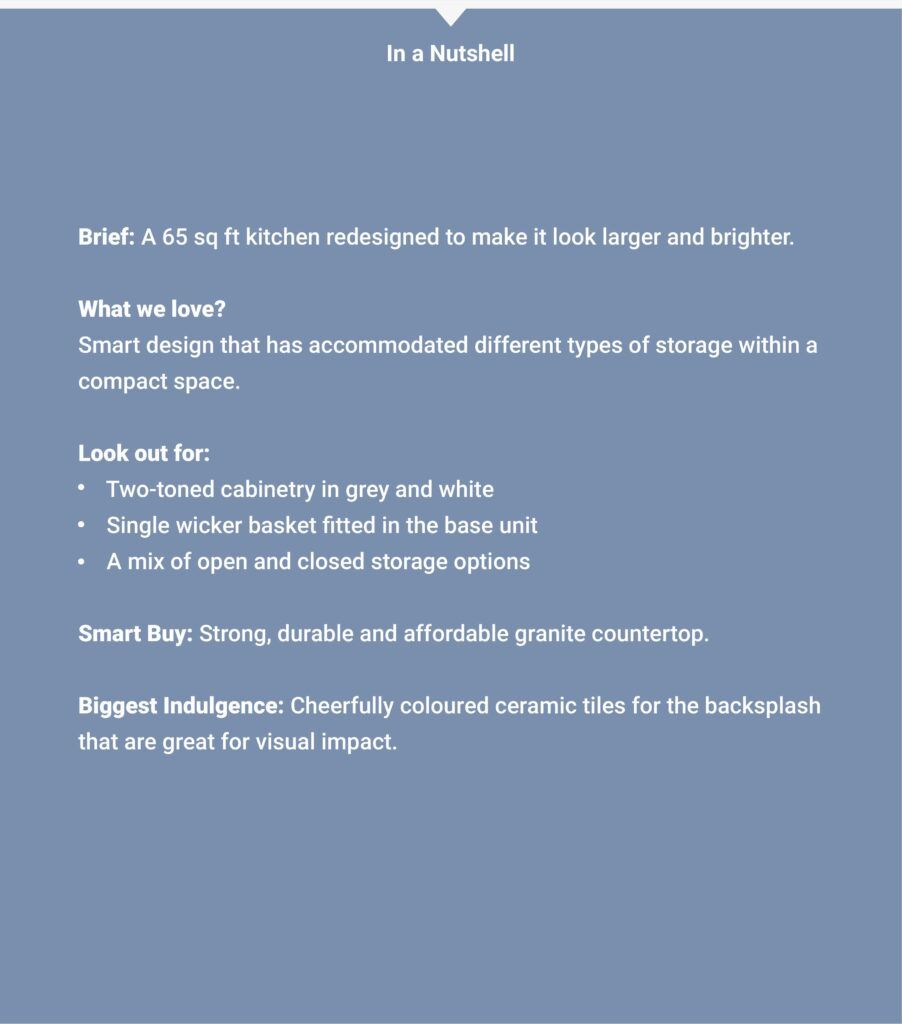 Renovated & Redesigned
The most important point to note in this kitchen was its size. Sakshi got the family's blessing to redesign this space from scratch and did a rather good job of it. She included a number of storage options like open storage racks for spices, drawers, open unit for the oven and a wicker basket. However, she skipped lofts because the space was too small for them.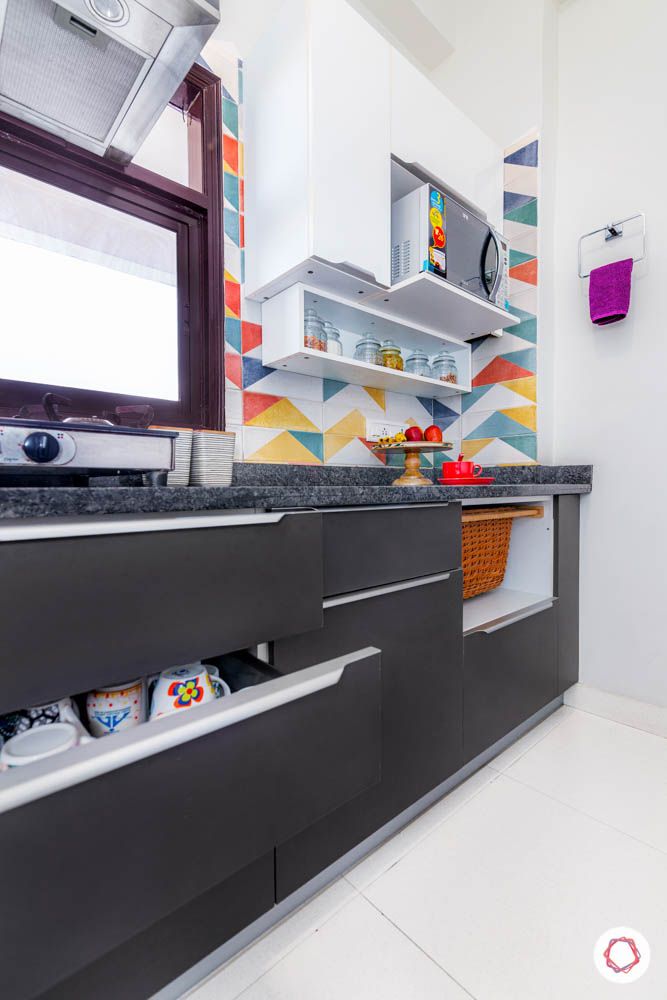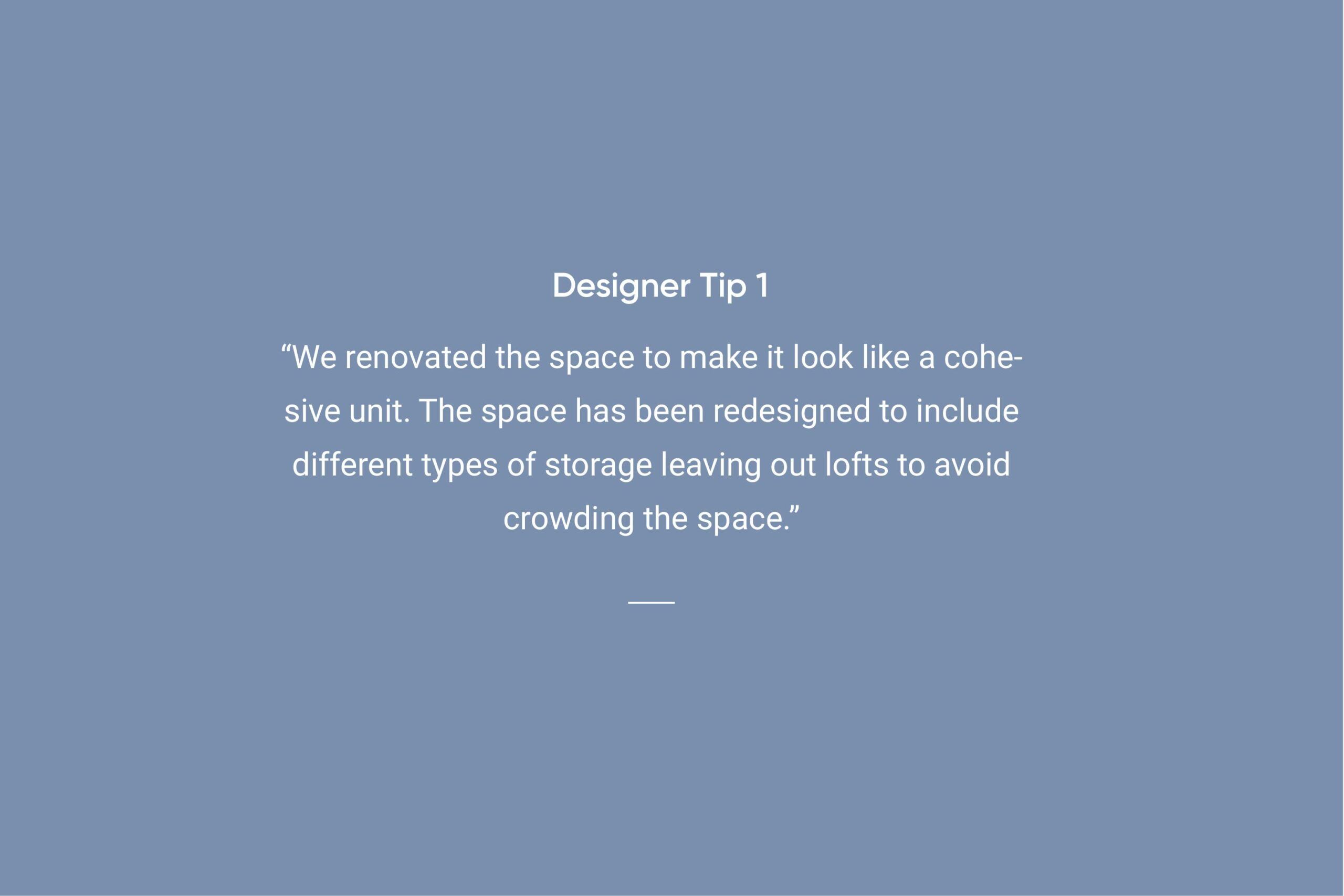 "We had a very smooth sailing experience with the Livspace design team. Our designer Sakshi did a deep analysis of our requirements and redesigned the kitchen from scratch. The project was delivered before time and we had no hiccups at all."

– Subhash Sikka, Livspace Homeowner
A Lighter Colour Scheme
Lighter colours, particularly whites, help open up space. Sakshi put this thumb rule into practice while designing the kitchen for the Sikkas. She stuck with white for the wall cabinets and used a deeper shade of grey for the base cabinets. Indian families tend to prefer darker colours for the base cabinets to avoid oil and curry spills. Also, Sakshi suggested white flooring during the course of this small modular kitchen design, ensuring enough white space balancing out the colours.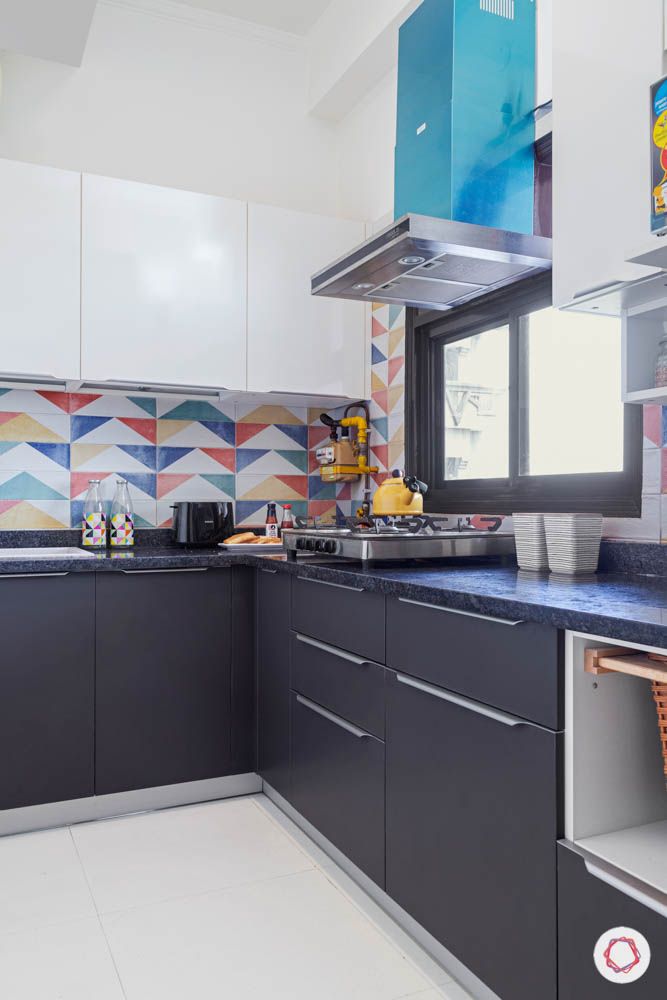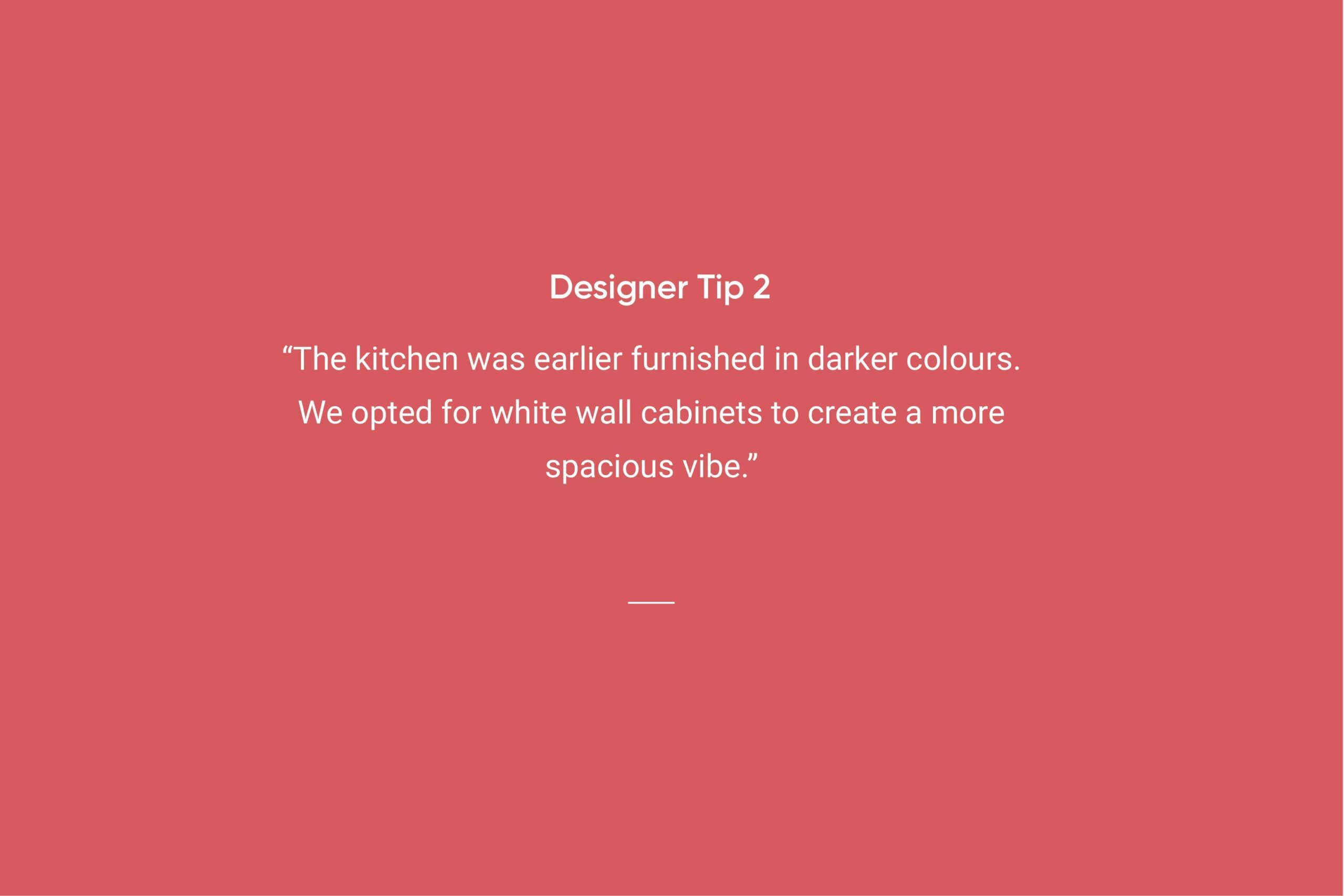 Cheerfully Coloured Tiles
Certain challenges are part and parcel of small modular kitchen design. One of them is creating visual interest. As this kitchen is just about 65 sq ft, the first thing we notice here is the backsplash. Leaving the backsplash plain would have probably opened up the space further, but Sakshi decided to give this small kitchen interior some spunk! The colourful ceramic tiles are a very interesting visual detail for this kitchen as they draw attention away from its size.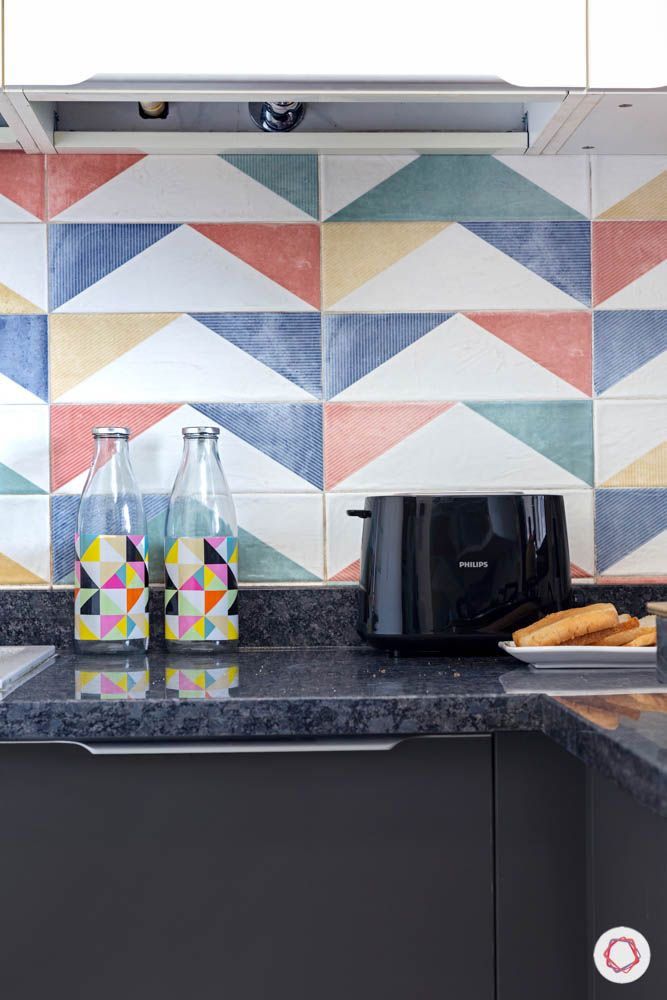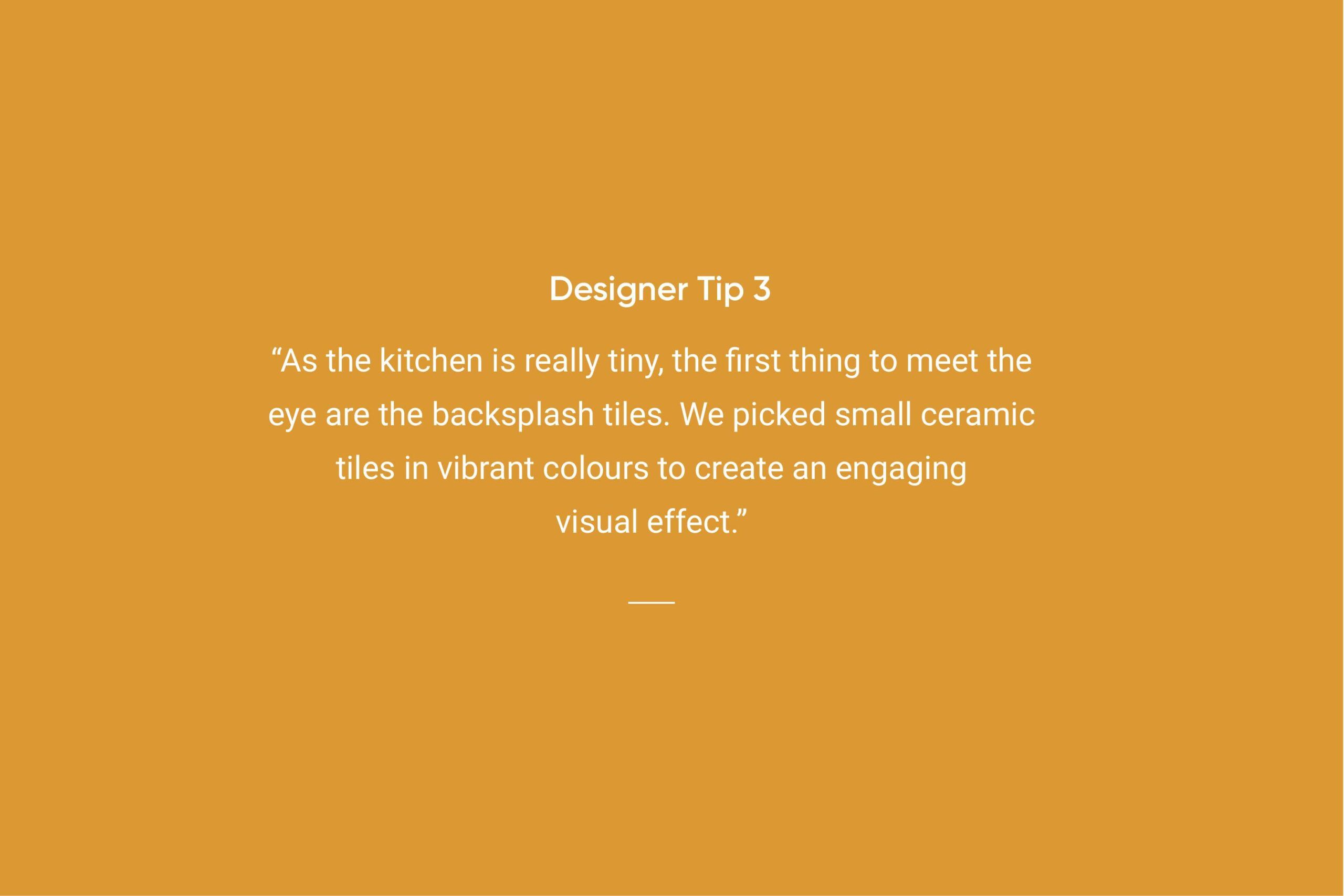 Affordable Finishes & Materials
As this kitchen was redesigned from scratch, there was a fair amount of civil work involved in getting rid of a door and making the kitchen a cohesive unit. Thus, the budget for this small modular kitchen design that be kept under check. To ensure that we do not overshoot the budget, Sakshi stuck with affordable finishes like laminate for the kitchen cabinets. For the countertop, she chose granite that is not costly but very sturdy and durable.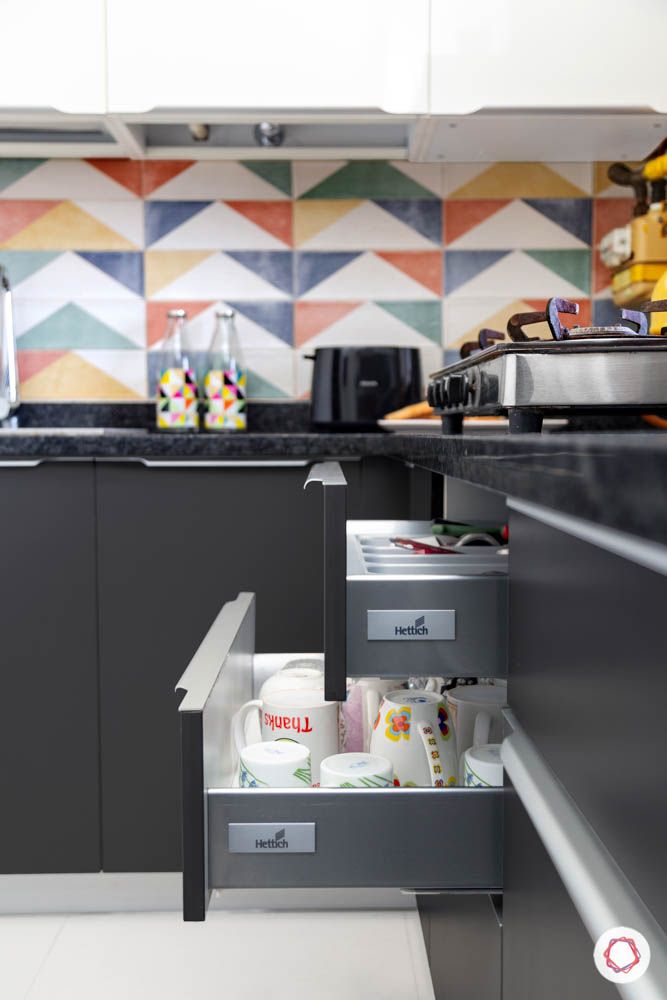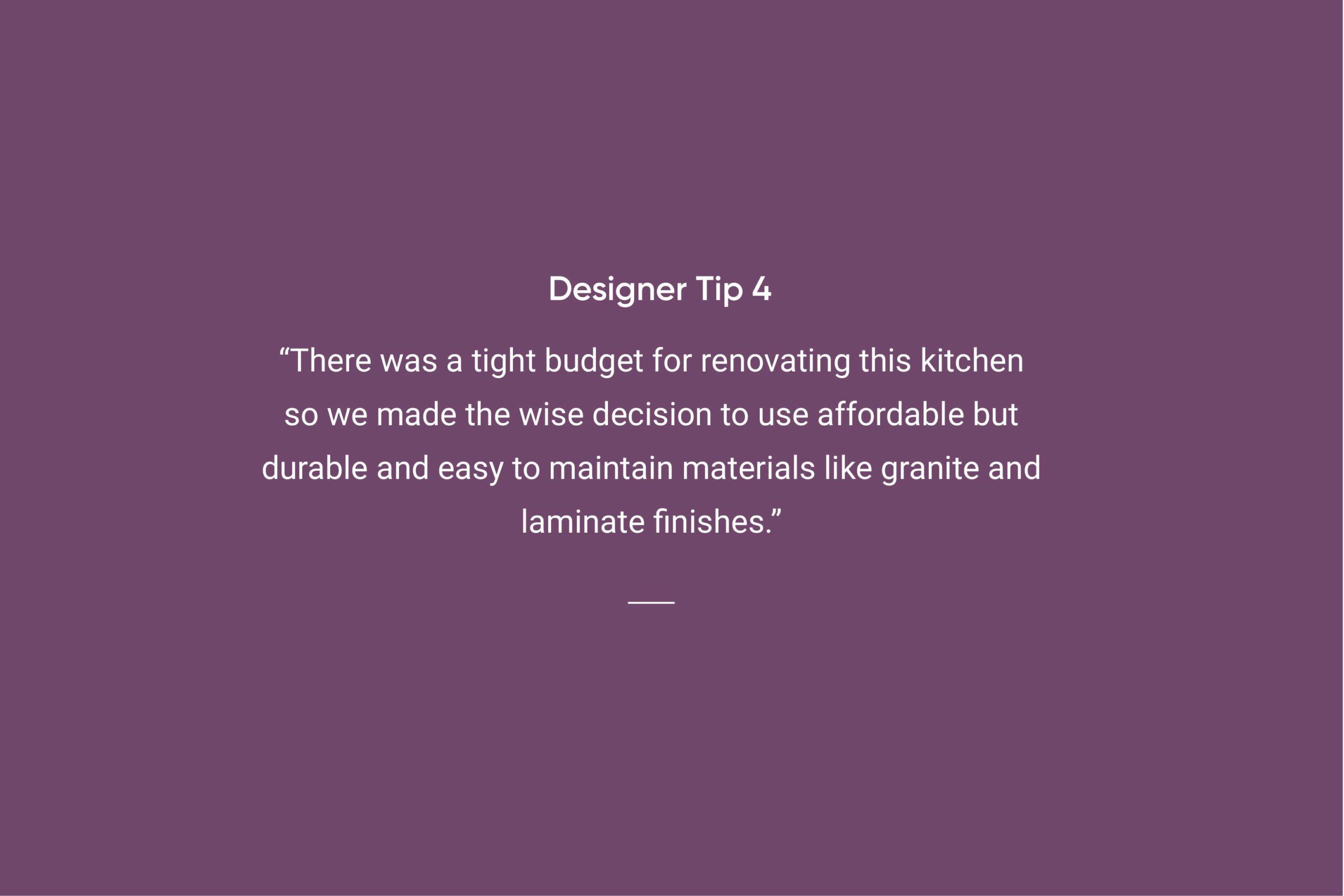 If you enjoyed reading the story of this small modular kitchen design, or rather redesign, also explore Outdated Kitchen Gets A Modern Makeover.
Send in your comments and suggestions.