Home design ideas for a 4BHK at Godrej Platinum, Bengaluru!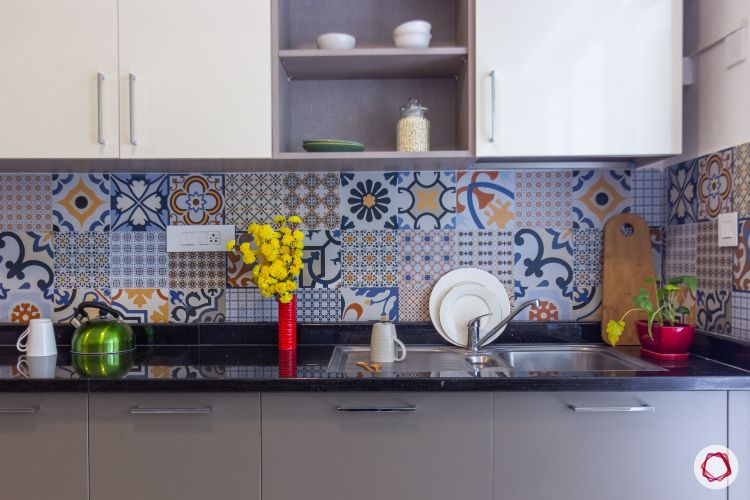 ---
Location: Godrej Platinum, Hebbal, Bengaluru
Size of home: A 4BHK spanning 3,000 sq ft approx.
Design team: Interior Designer Ami R Doshi and Quality Manager Prashanth Rao
Livspace service: Kitchen and wardrobes design
Budget: ₹₹₹₹₹
---
It's easy to get stuck on the aesthetics when you're deciding to interior your home. Wall colours, finishes, patterns, you name it. While Rohit and Monica did not have to live in this 4BHK, they wanted this upscale apartment to wear the look that it deserves. They decided to give the kitchen a new look and to fill the home with colourful wallpapers and vibrancy.
Enter Livspace and designer, Ami R Doshi. So sure they were about going ahead with Livspace that they finalised almost everything in the first meeting. They were very clear about having a lot of unique wallpapers and easy-to-maintain finishes at home, so that it's easier to let it out to people. While you go ahead with the story, you'll find out how important it is to find the right spot for everything at home.
A Perfect Kitchen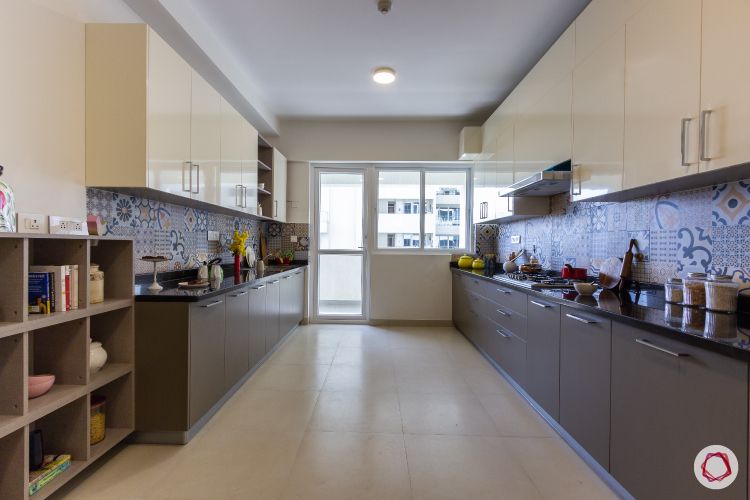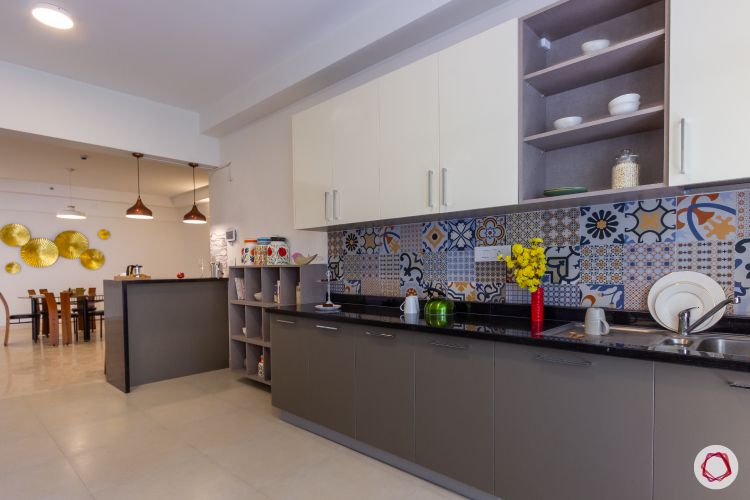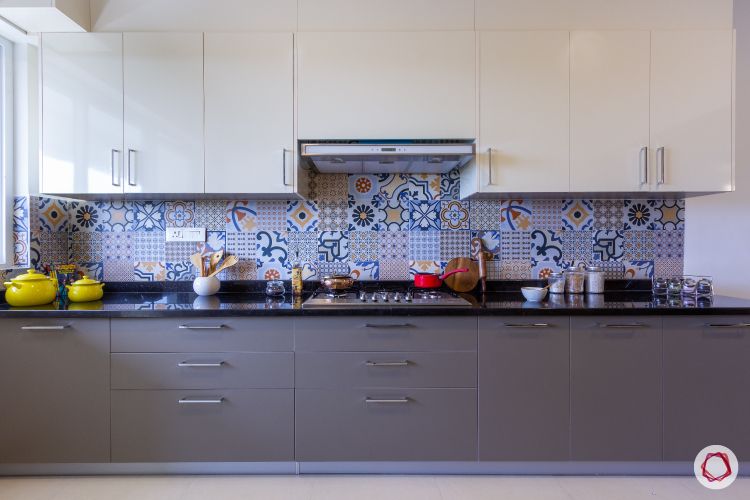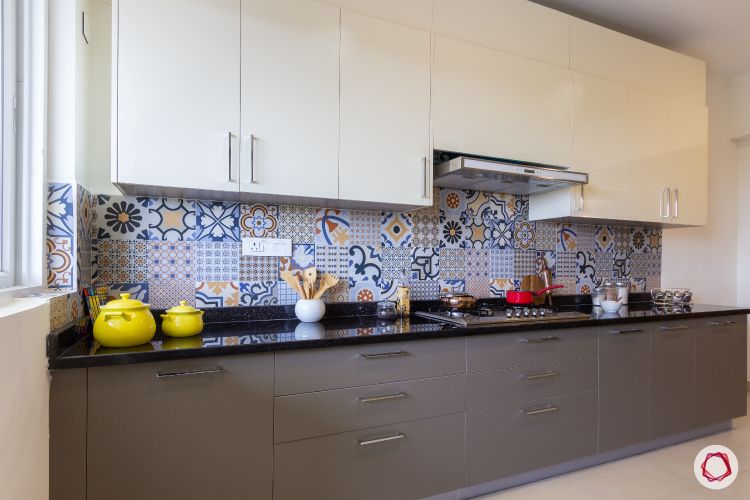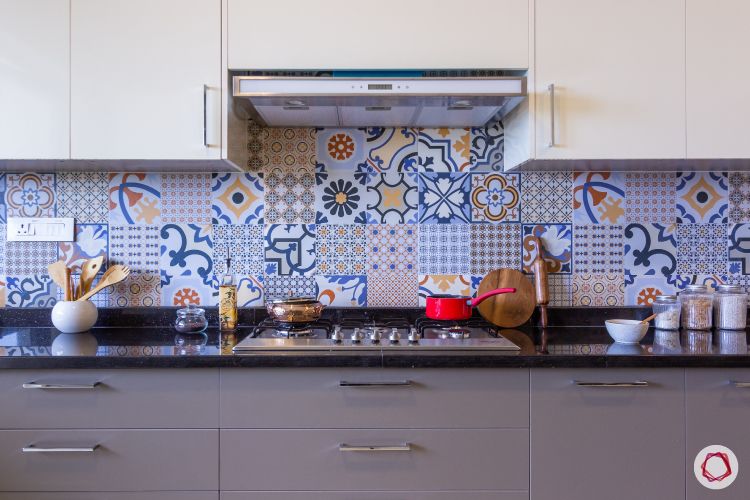 From the very beginning, the couple was sure that they wanted this kitchen to look classy yet vibrant. Now that's a challenge if you ask a designer. Therefore, Ami decided to give a lovely Autumn Leaf laminate to the base units and classic Champagne finish laminate for the wall units. The sole reason for giving laminates was the low maintenance factor.
As for storage, since this is going to be given for rent, they wanted basic drawers, tandem boxes and the like. Nothing too complicated there. But still, very convenient to use. The countertop is made out of Galaxy Black granite which is cost-effective and classy. Something that really stands out in this kitchen is the Mediterranean print backsplash that is basically a combination of all the colours used at home. It adds just the right amount of vibrancy in this kitchen.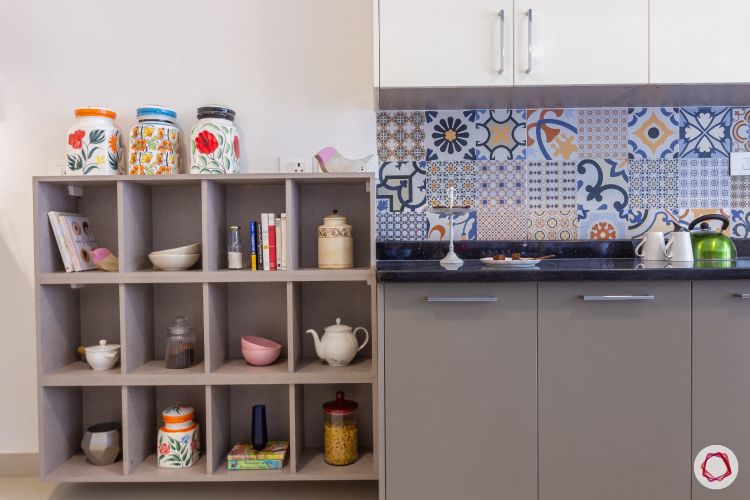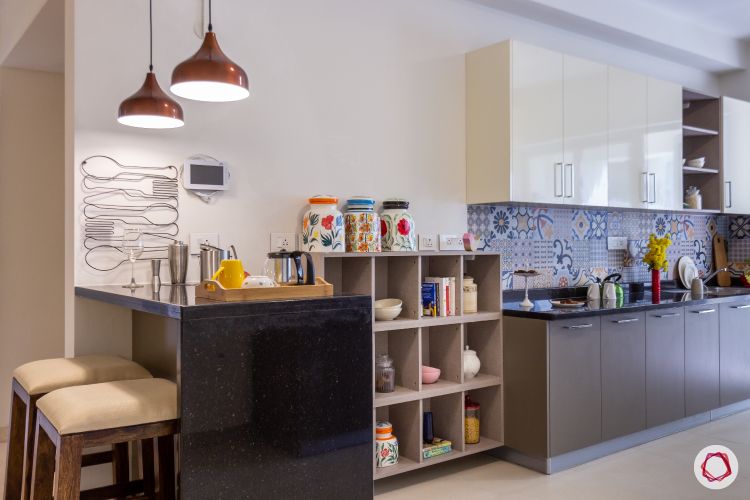 The entire living, dining and kitchen was a huge L-shaped area, therefore, the couple wanted it to be broken with an interesting element. Ami suggested a compact breakfast counter that is perfect for two people to enjoy a meal together. Also, notice the open unit next to it. This is purely their idea and it can be used to display exclusive jars, artefacts and so on. Also, for cookbooks since people don't know where to keep them otherwise.
Golden Glow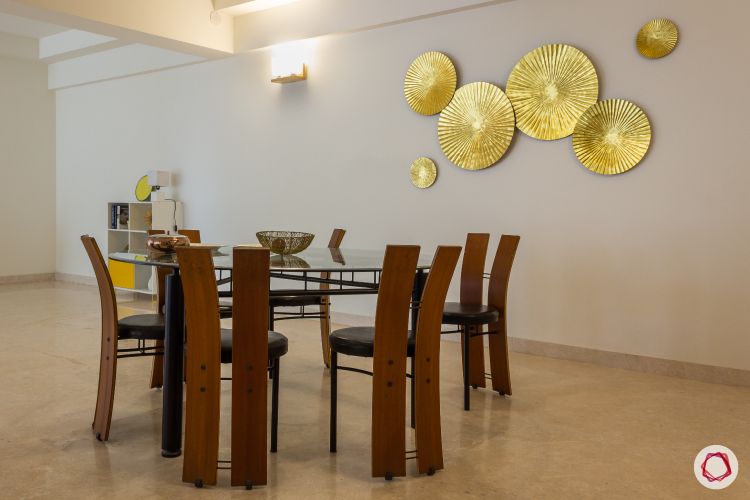 The dining area is a simple yet statement space. The couple already had this golden foil wall art so I suggested they hang it up like this to create a nice accent wall. This is exactly why the walls are kept neutral here, so that this feature can be highlighted.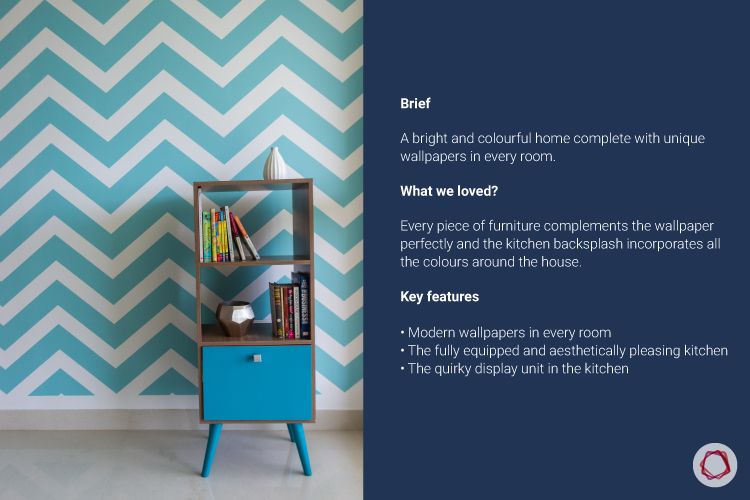 Let's talk tables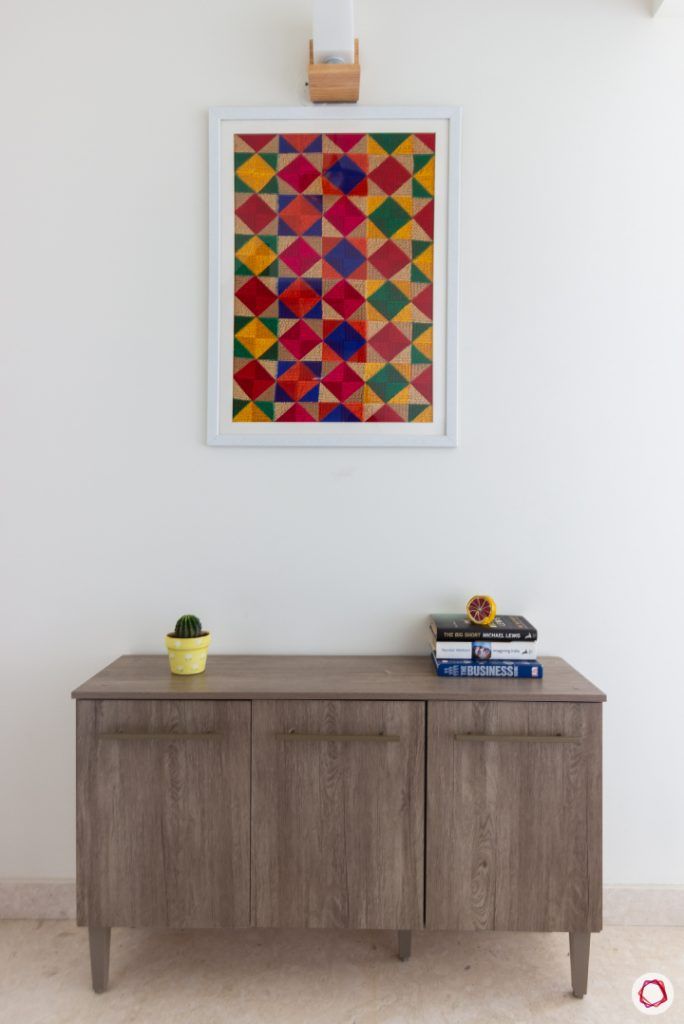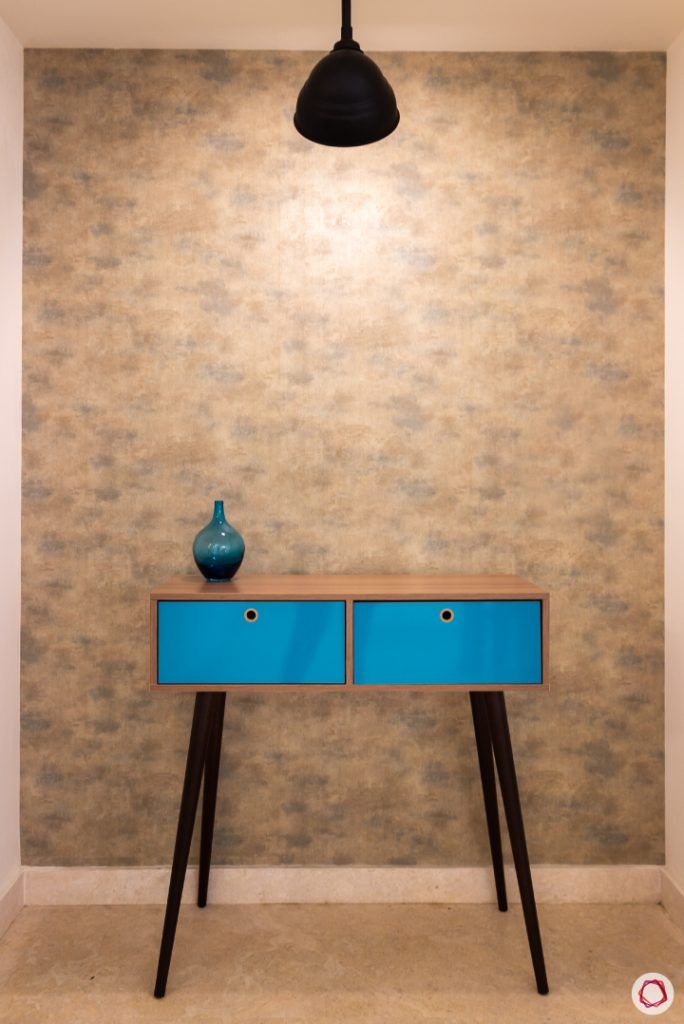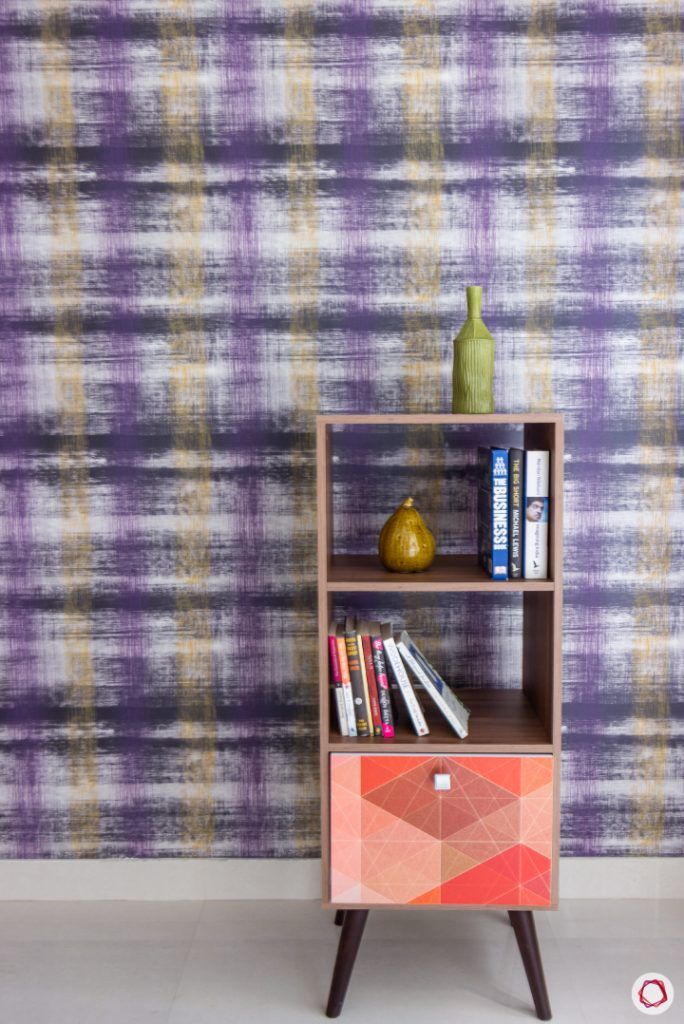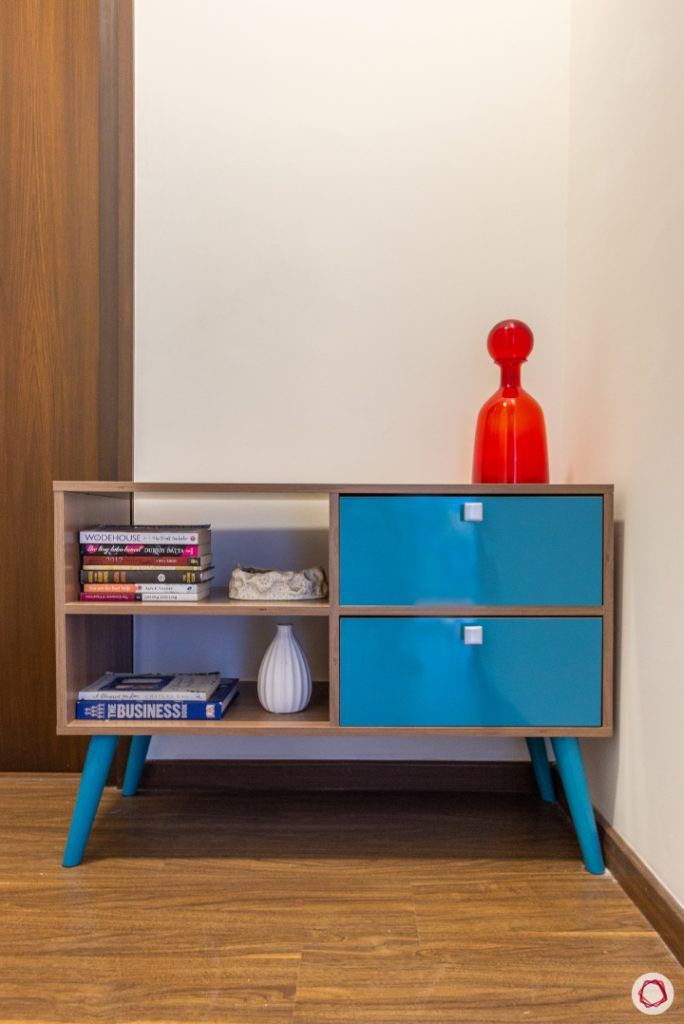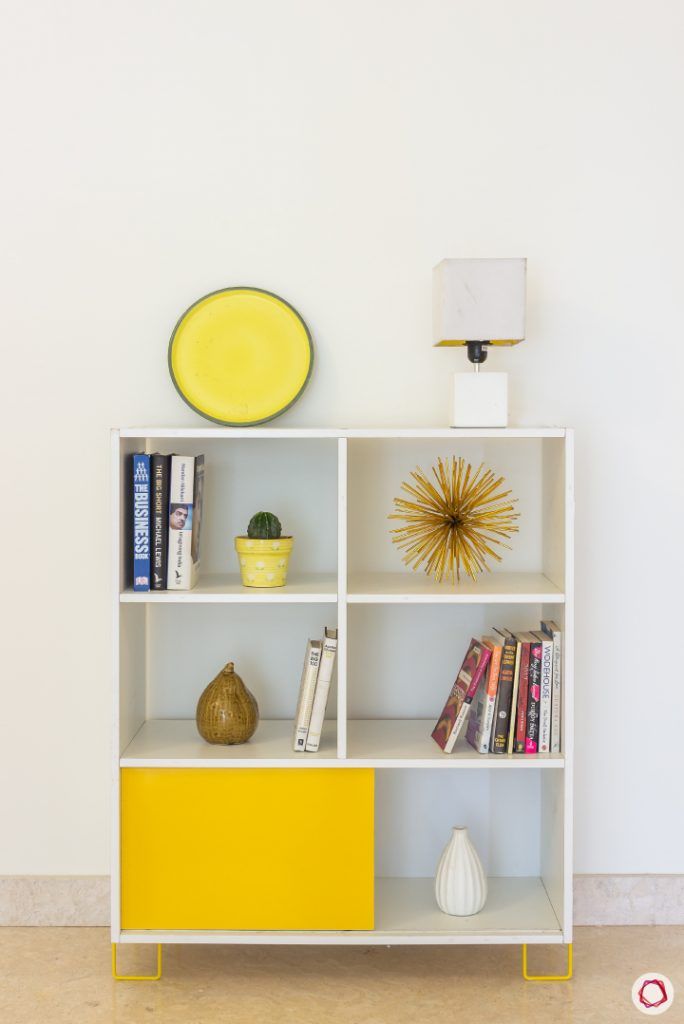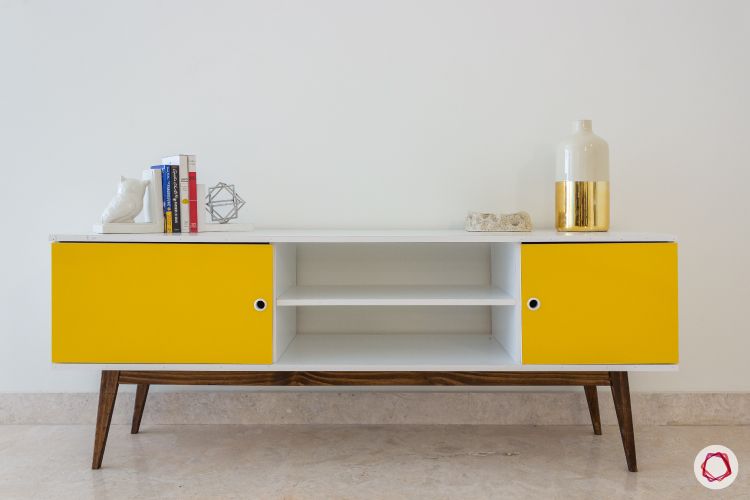 If you notice carefully, all these images have one thing in common — the tables. Yes, although the couple already had these tables with them, Ami's design sense was tickling to find that perfect spot for each one of it. Therefore, she worked around each area and used the right lighting to highlight these beautiful pieces.
Moving on to Wallpapers and Wardrobes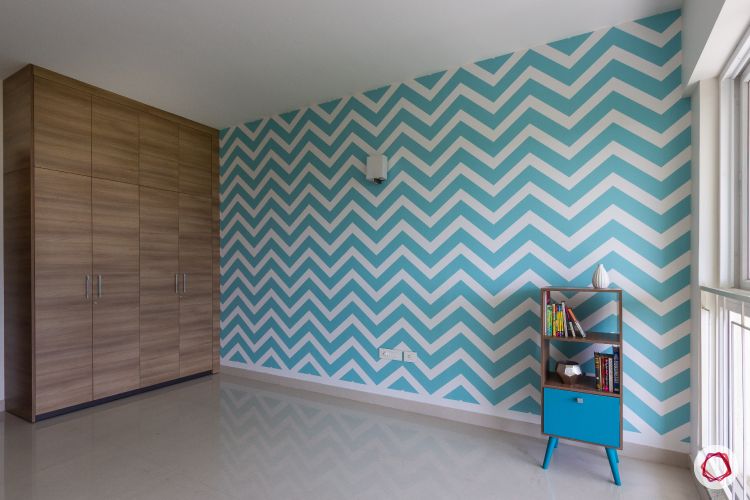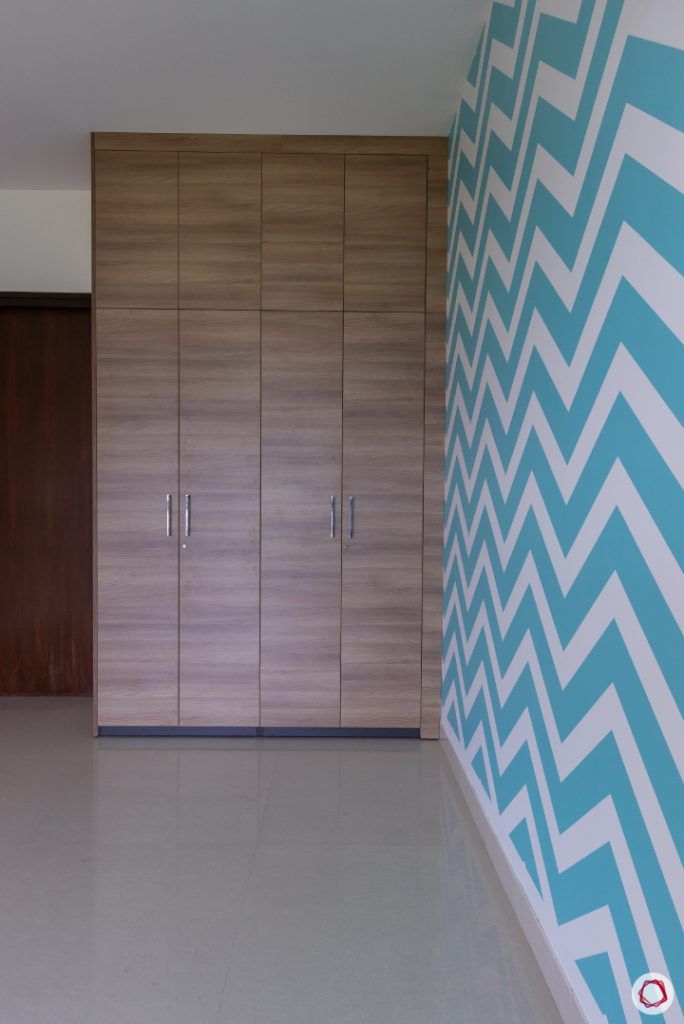 For the kids room, Ami suggested this lovely zig-zag print wallpaper in a peppy blue colour. The wardrobe too is designed by Livspace and Ami gave it to them in a pleasing Hooked Acacia finish laminate that looks so minimal here. The lofts feature push to open mechanism that is easy to operate and looks sleek without visible handles.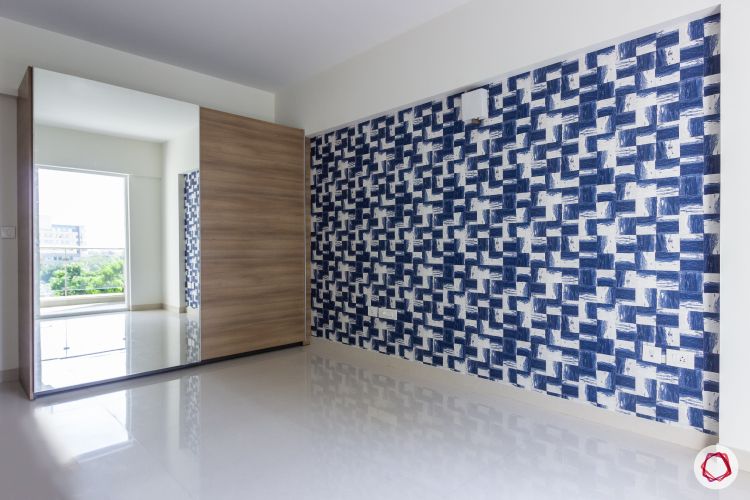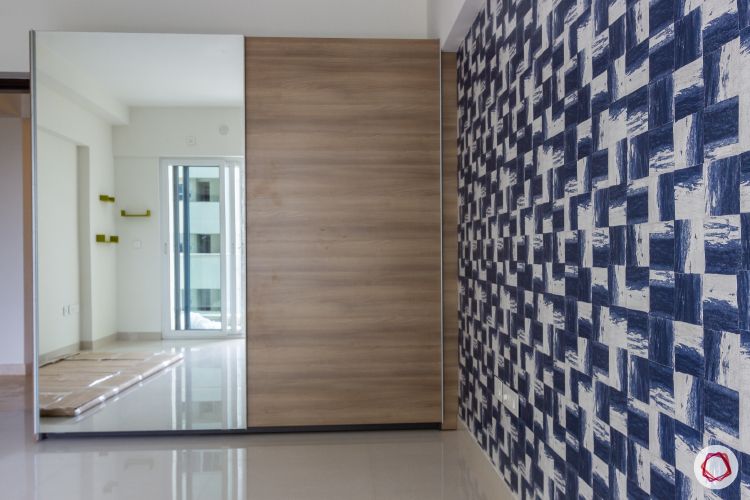 The guest room wears this abstract wallpaper which look so unique that it does not need anything else to complement it. The wardrobe here is a sliding one with one mirror shutter to make the room appear larger.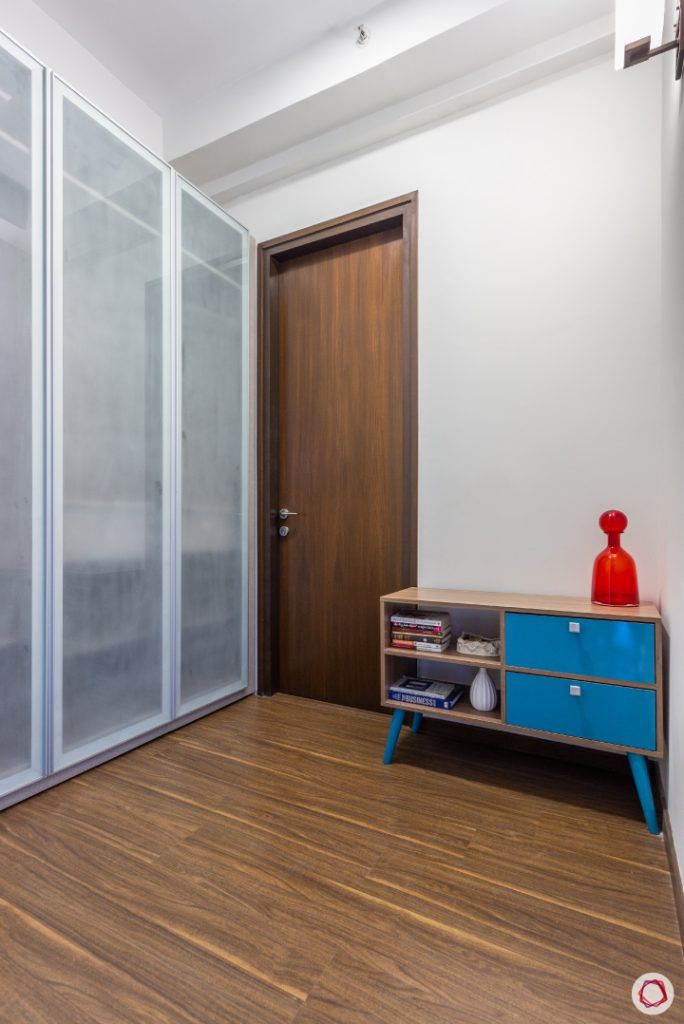 This is the walk-in wardrobe in the master bedroom, that was carved out in a narrow passage. Therefore, Ami gives them frosted glass shutters instead of laminate ones, to give a plush look to this space.
"This is the walk-in wardrobe in the master bedroom, that was carved out in a narrow passage. Therefore, Ami gives them frosted glass shutters instead of laminate ones, to give a plush look to this space."

-Ami R Doshi, Interior Designer, Livspace
Want to check out another home with classic materials? Take a look at this: A 2BHK with a Unique Twist on Wooden Interiors.
Send in your comments and suggestions.