A home renovation story that will inspire you!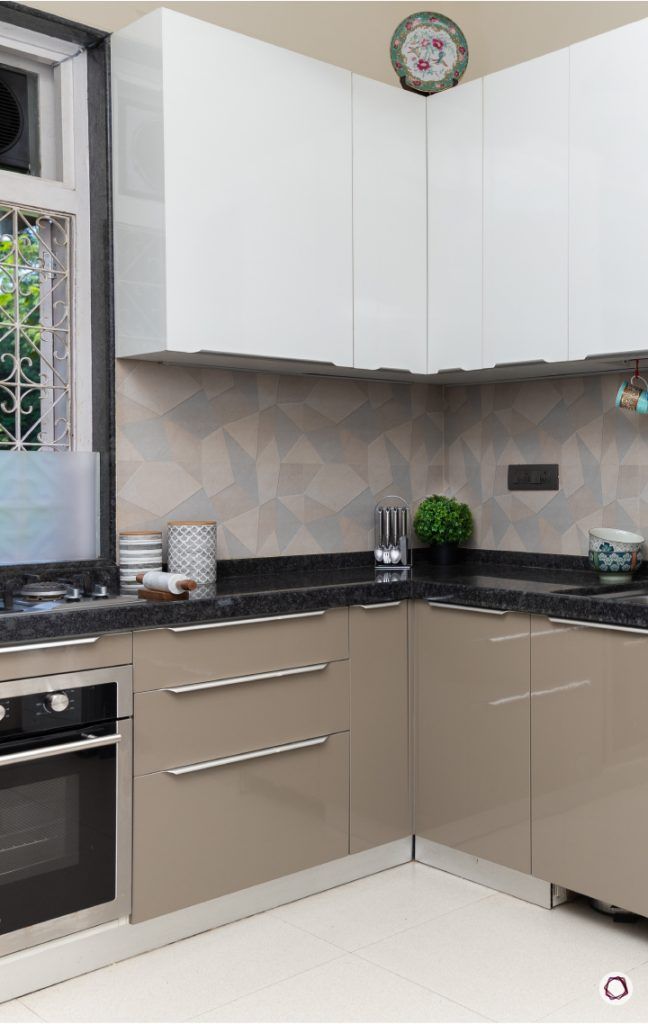 ---
Who livs here: Armin Patel, her husband Khushrow, their son Danesh and their daughter-in law-Ayesha
Location: Dadar Parsi Colony, Dadar East, Mumbai
Size of home: A 200 sq ft kitchen and 60 sq ft bathroom
Design team: Interior designer Sapna Solanki
Livspace service: Kitchen and bathroom
Budget: ₹₹₹₹₹
---
Armin Patel and her husband Khushrow have lived in the well-known Dadar Parsi Colony all their lives. After all, the 100-year-old colony is a beautiful neighbourhood, lined up with parks and gardens. Since their son Danish was getting married soon, they decided it was time to do up the integral parts of the house – the kitchen and bathroom. But it also had to suit the rest of their home.
After a scroll through our Experience Centre at Lower Parel and a talk with our design team, they were impressed with the finish and services offered. Here's how their swanky new kitchen and bathroom were delivered! Take the tour.
For the love of glossy elements!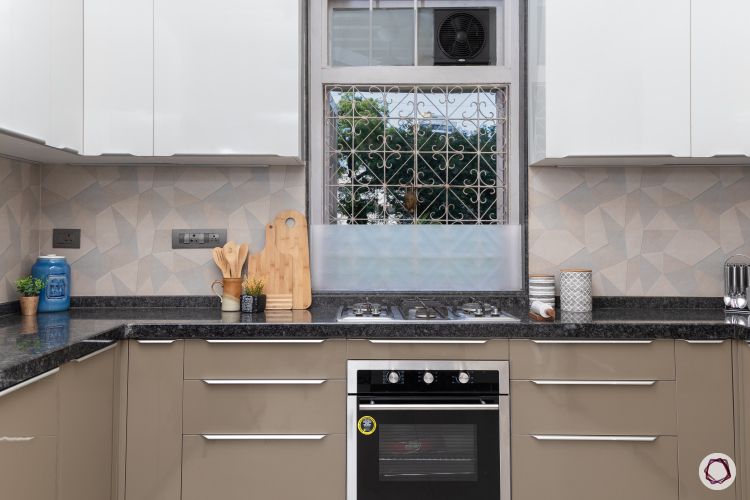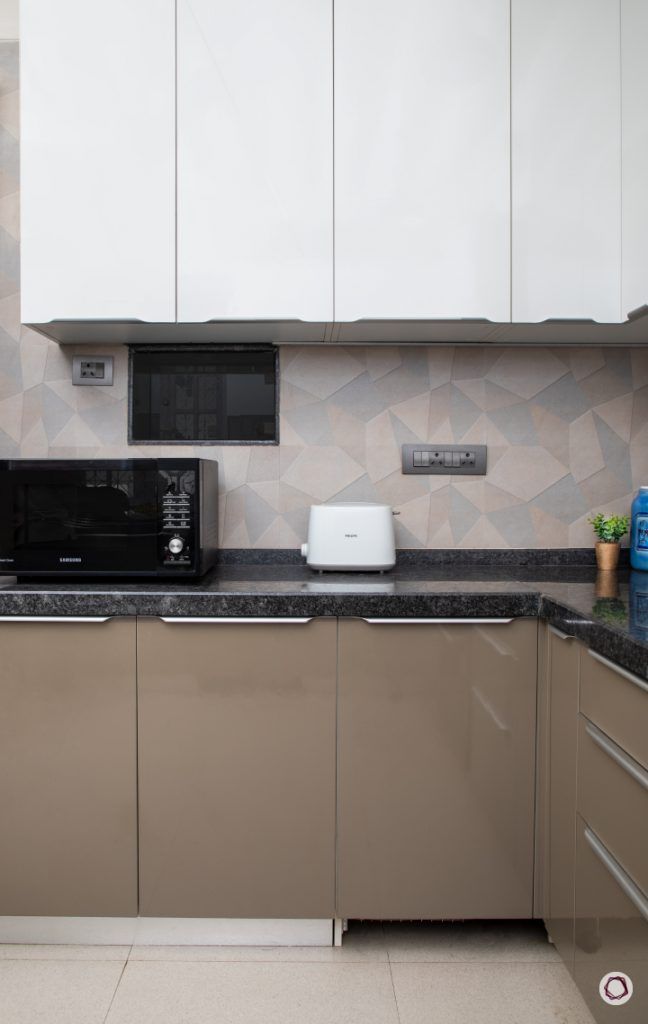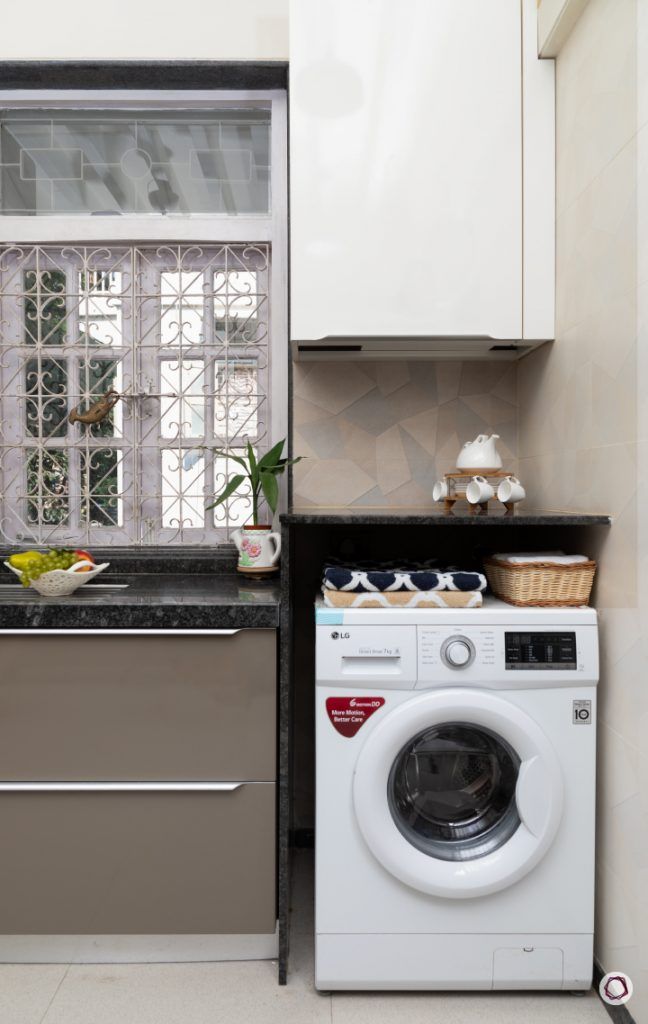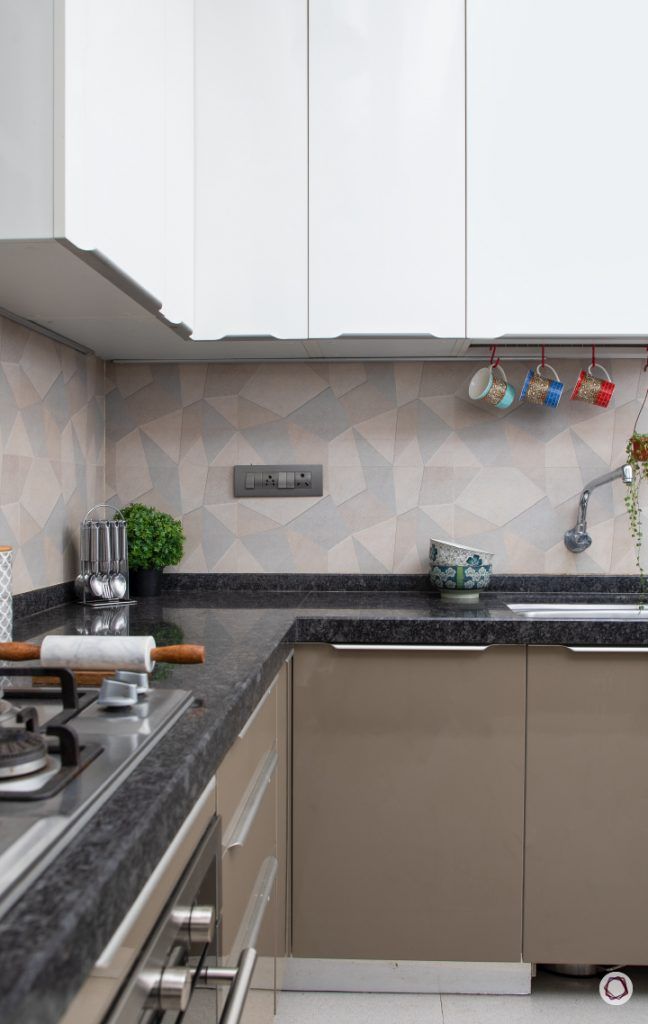 You'd never believe this revamped kitchen is actually 30 years old. With a mesh of subtle colours as the wall tiles and sleek marble flooring, the kitchen looks pristine in its new form.

The choice of frosty white for the overhead cabinets and autumn leaf for the lower ones certainly breathes life into the kitchen. Crafted out of marine plywood and finished off in laminate, the storage options add to the glossy elements in the kitchen.
Notice the coffee mug rack under the overhead cabinet? A clever hack to save up on cabinet space! Also, you might want to take a second glance at the countertop. It is heightened at one end to fit in the washing machine.

"We thought Sapna did a good job at meeting our requirements and executing the project as well. We now know that working in a modular kitchen can make a lot of difference!"


– Armin & Khushrow Patel, Livspace Homeowners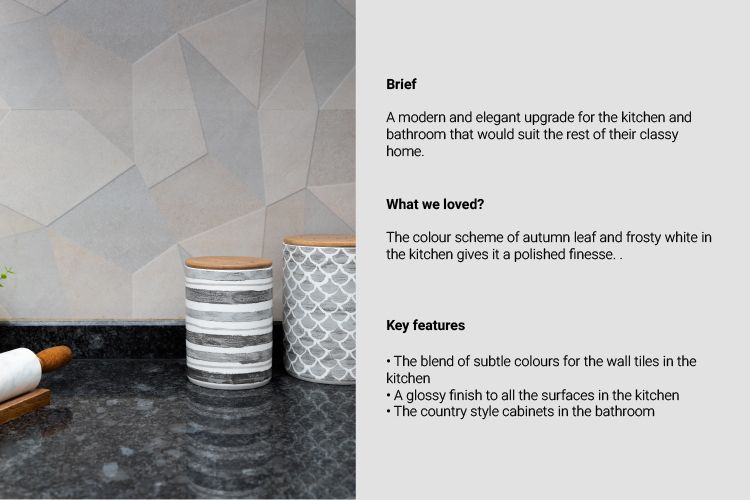 Tranquility Redefined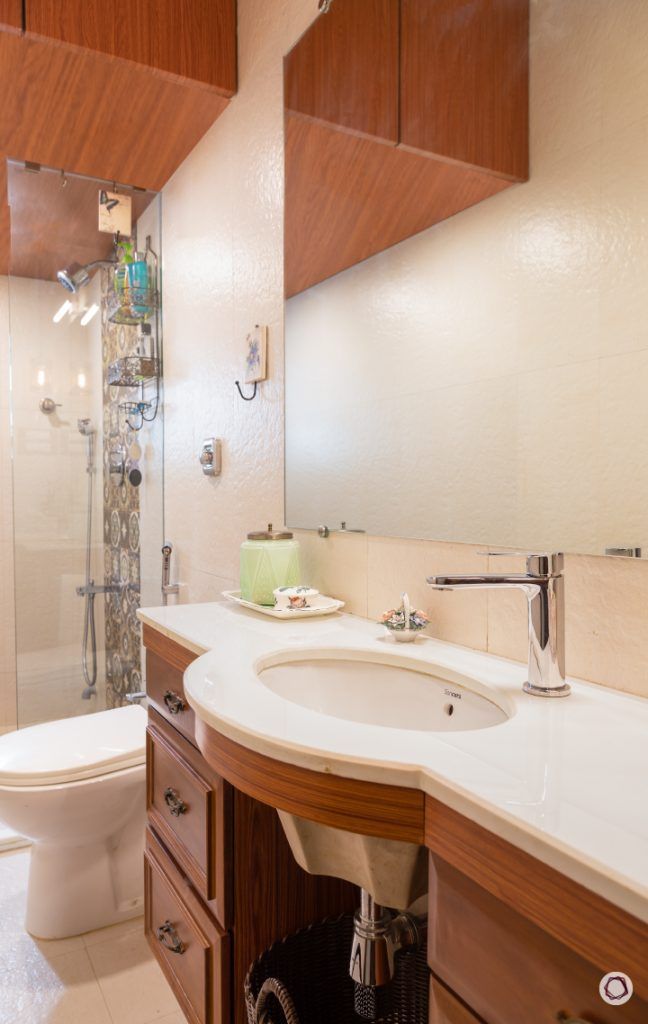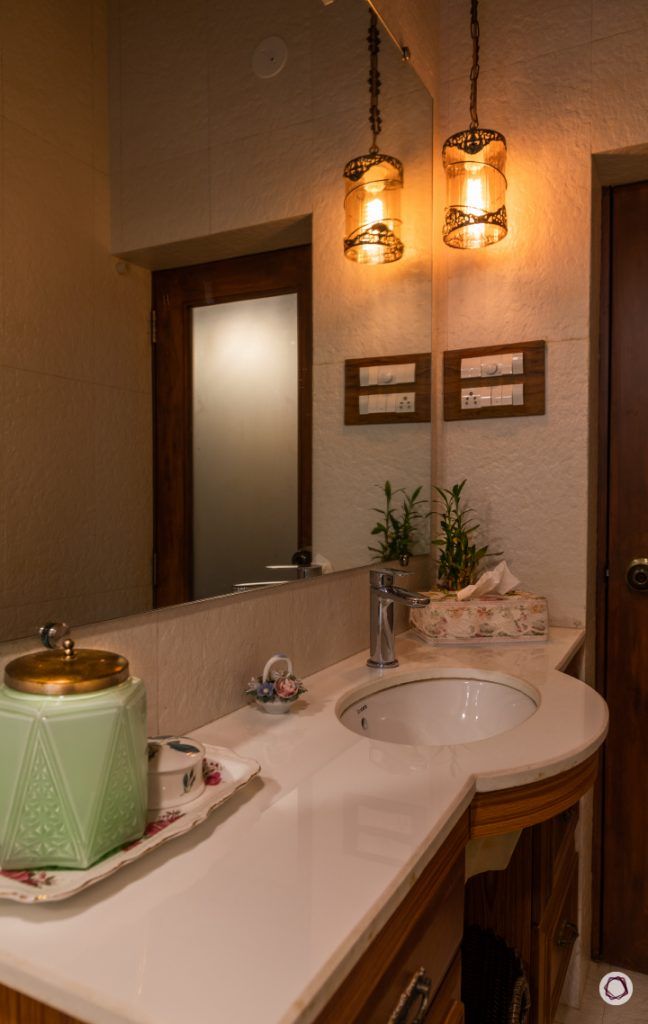 There's something about warm and cozy bathrooms that will make you never want to leave. It is a spa-esque sanctuary with wooden tones and a pendant light. The wide vanity mirror and white marble countertop accentuates elegance as well.
The Patels also wanted storage in the bathroom to store in towels, extra toiletries and other essentials. Sapna put in country style drawers under and overhead cabinets so the Patels could have ample storage.
To keep things classy and neat, a transparent glass partition segregates the shower from the rest of the bathroom. Notice the matching flooring and ceiling? White mosaic tiles certainly make a pretty setting!
"It was fun to work with Armin Patel and her family. Revamping a 30-year-old kitchen and bathroom from scratch was quite challenging yet interesting. I am glad they were happy with the outcome!"

Sapna Solanki, Interior Designer, Livspace
If you loved this transformation story, take a look at 20-Year-Old Compact Kitchen Gets A Dream Makeover as well. You could also look at other Mumbai homes.
Send in your comments & suggestions!