You know the saying "the kitchen is the heart of the home". From cooking your meals to eating together, your kitchen is the space where you spend the most time with your family. As such, most homeowners want a kitchen design that is not only beautiful, but also comfortable and functional. In his journey towards getting his dream home, homeowner Sandeep Chintala from Kochi had some specific requirements for his kitchen. From utility to functionality, his low budget kitchen interior design in Aluva Kochi will help you get your kitchen interiors done in under ₹3 lakhs.
While the kitchen might be the heart of your home, storage is the backbone. The Chintalas, being a family of four, with two growing daughters, required ample storage. Livpreneur Deepthi Susan gave them a low cost wardrobe design in Aluva Kochi that not only matched the aesthetics of the home but also ensured the budget did not cross ₹6 lakhs.
Join us for a tour of this stunning Kochi home.
#1: Low Budget Kitchen Interior Design in Aluva Kochi Under ₹3 Lakhs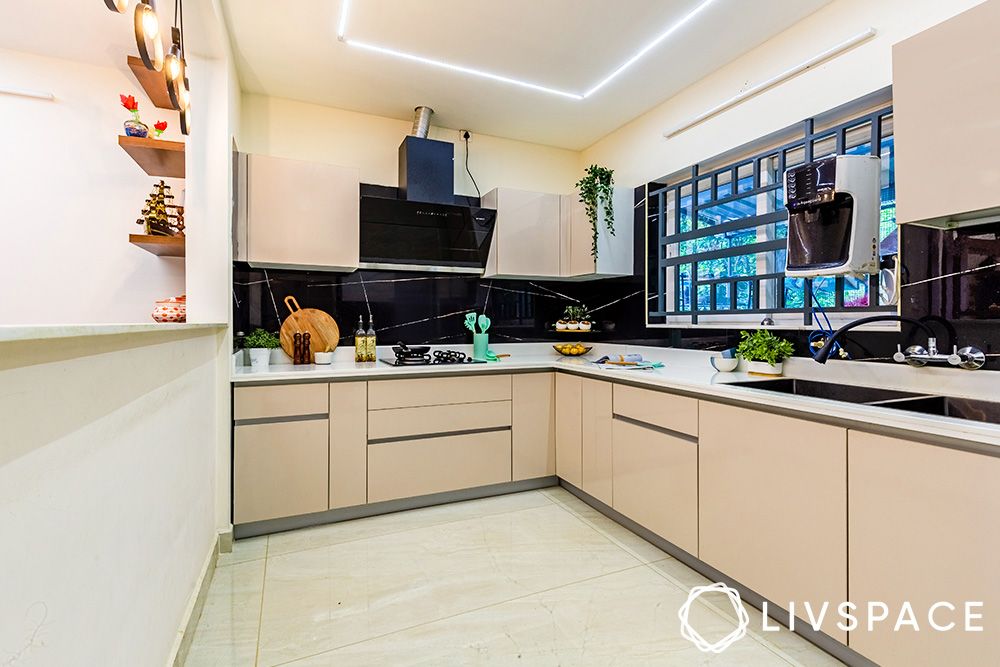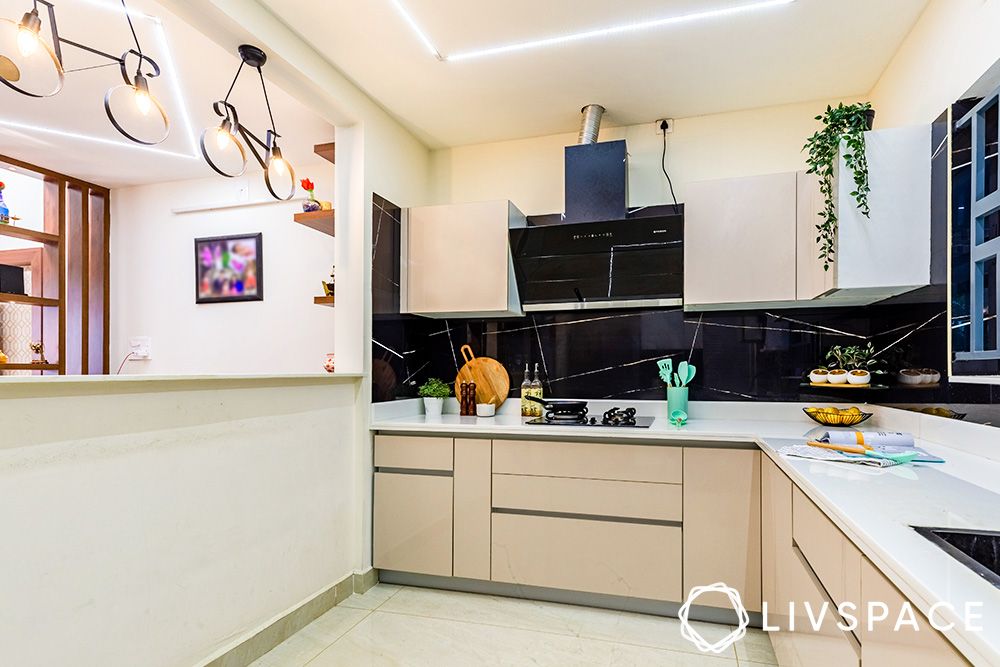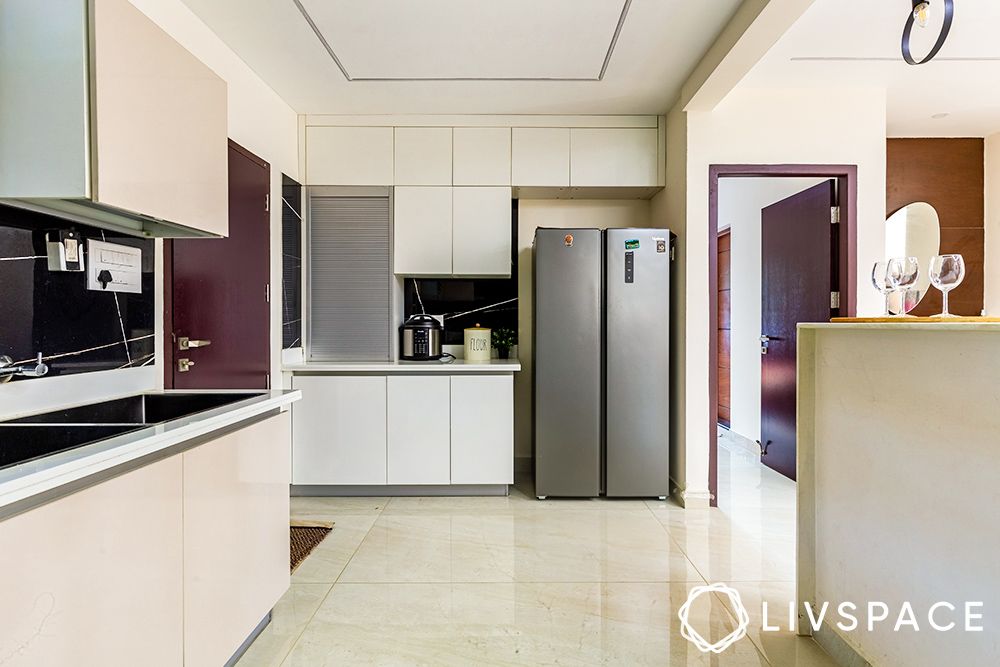 At first glance, Sandeep's low cost kitchen design in Aluva Kochi looks classy, spacious and storage-intensive. Livpreneur Deepthi tells us that one of the things that the Chintalas really wanted was an acrylic champagne kitchen. However, to ensure that the low budget kitchen interior design stayed within the set cost, Deepthi opted for a laminate kitchen in a lovely champagne shade.
Hacks to Reduce the Kitchen Interior Design Cost in Aluva Kochi
Laminate finish for a low budget kitchen interior design in Aluva Kochi
No extra kitchen accessories added except a corner unit
#2: Low Cost Wardrobe Design in Aluva Kochi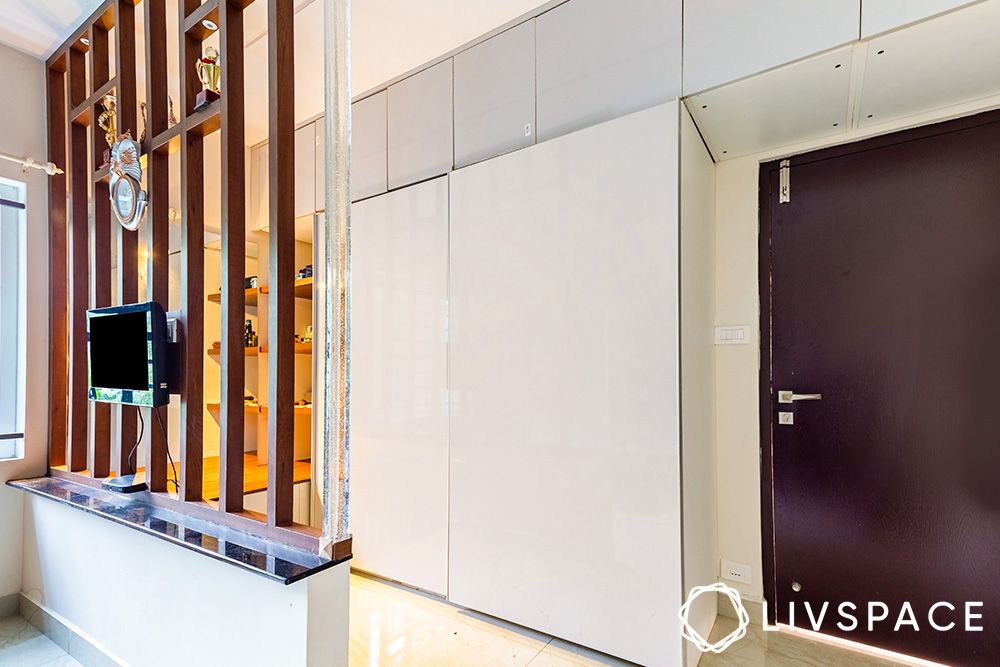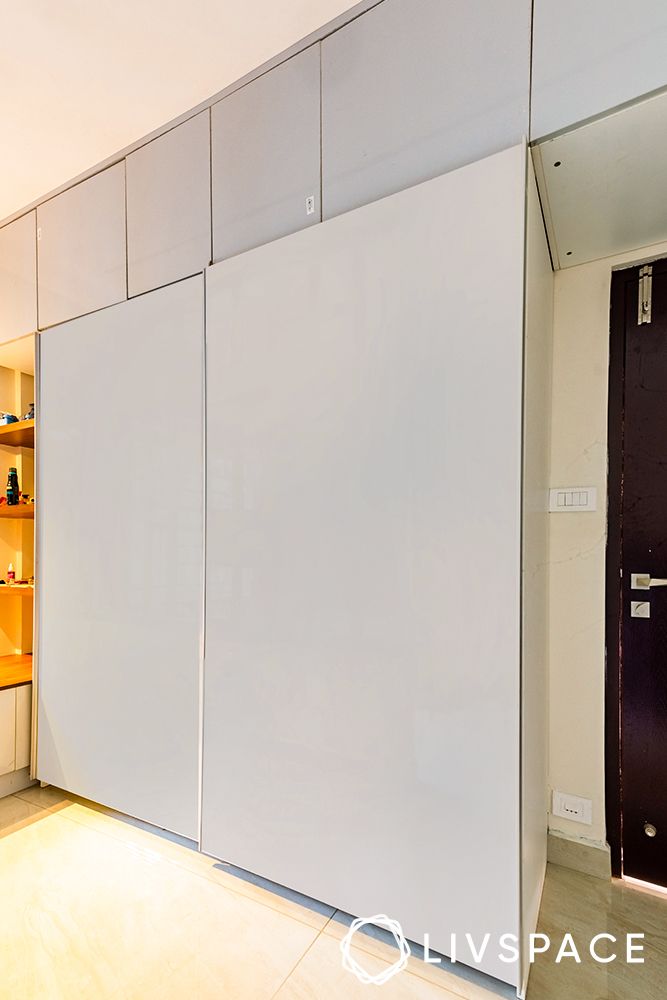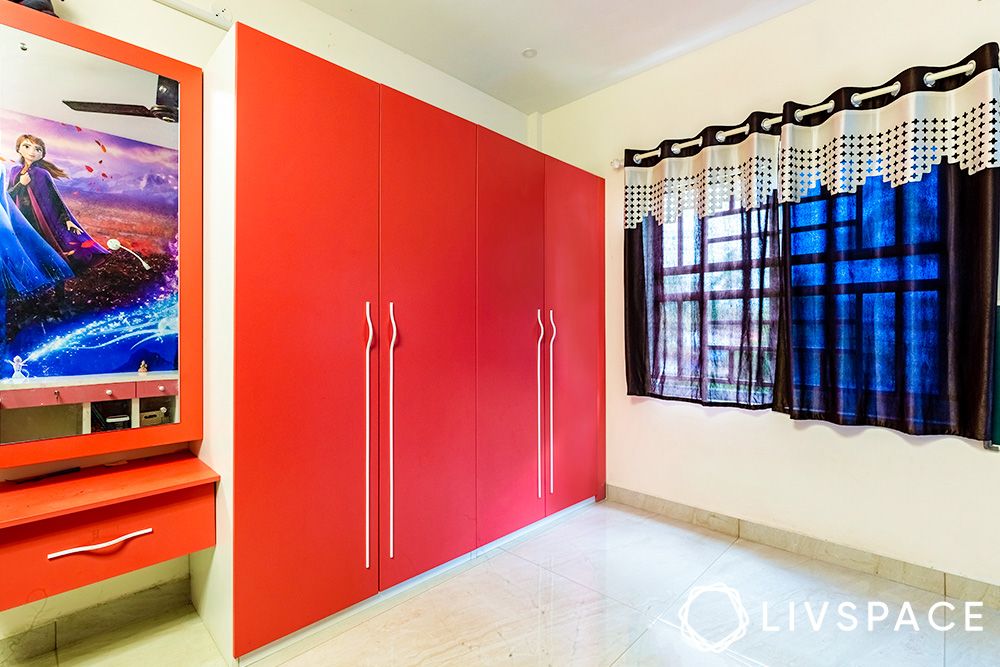 A kitchen and three wardrobes wrapped up in under ₹6 lakhs – this home is what dreams are made of! Whether you are a bachelor or a growing family, storage is a necessity that you can never have enough of. The Chintalas wanted a low cost wardrobe design in Aluva Kochi that offered maximum storage space and matched the aesthetics of their home. Additionally, in the master bedroom, their sliding wardrobe is in a dressing space. A partition separates this space from the rest of the room. Moreover, lofts ensure maximum storage for added convenience.
Hacks to Reduce the Wardrobe Design Cost
Laminate finish for all the wardrobes
The wardrobes only have basic shelves with no extra accessories
#3: The Chintalas Talk About Their Low Budget Kitchen Interior Design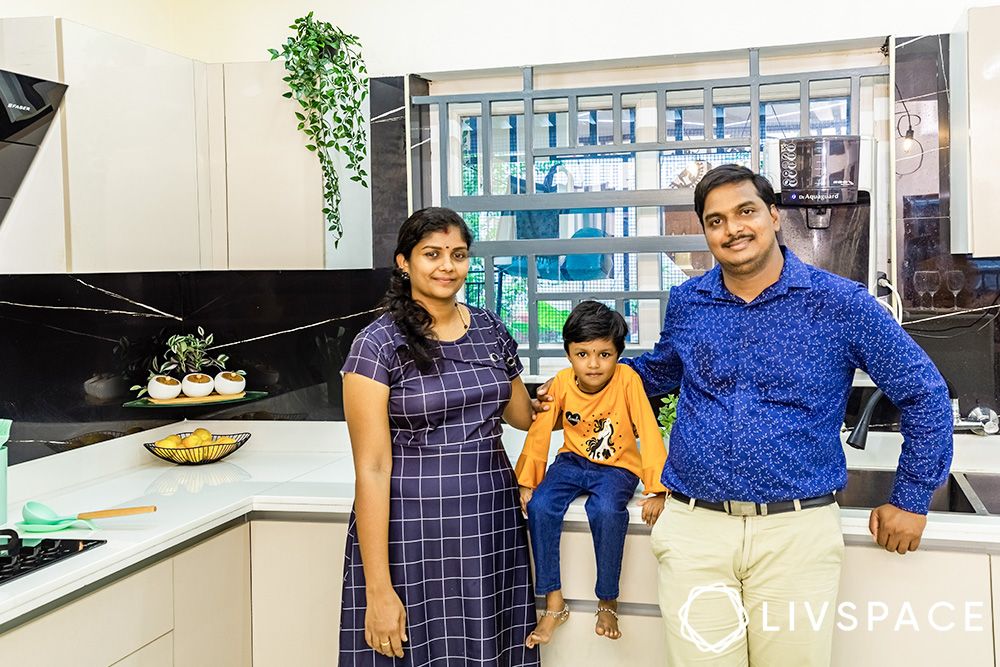 When we deliver homes, our reward is to see happy and satisfied customers. So, after designing this low budget kitchen interior design in Aluva Kochi, we spoke to Sandeep to get his feedback on his experience with Deepthi and Livspace. Here is what he had to say:
1. What Was Your Favourite Part of Your Kitchen Design?
A: Maximum utilisation of each and every corner of the room.
2. Was There Anything Specific That You Wanted for Your Wardrobes That We Delivered?
A: Yes, sliding doors and aesthetic handles instead of common ones.
3. What Was the Best Part of Working With Livspace?
A: Transparency throughout the process and a high level of trust.
So, if you liked this low budget kitchen interior design in Aluva Kochi, check out this 990 sq. ft. 3BHK at DD Highway Gate in Kochi.
How Can Livspace Help You?
We hope you found our ideas useful! If you want your home to be just as beautiful, then look no further. Book an online consultation with Livspace today.
Wondering how our customers feel about working with Livspace? You can check out the Livspace kitchen reviews here!