When you're designing a home, a lion's portion of the design budget goes to the kitchen in most homes. That's because homeowners like you are not willing to sacrifice the aesthetic or the practical workflow of the kitchen. Mohammad Moin's kitchen interior design in Austin Town, Bengaluru stems from a similar train of thought. As he scoured the market for a service that can make his dream kitchen designs in Austin Town, Bengaluru, he discovered Livspace.
---
Who Livs here: Mohammad Moin and his wife
Location: BDA Qtrs, Austin Town, Bengaluru
Size of kitchen: 50 sq. ft. approx.
Design team: Interior Designer Syed Saleem
Livspace service: Kitchen design
Budget: ₹₹
---
Design Brief:

To create a storage-intensive kitchen with a practical workflow

What We Loved?

The quartz countertop that's highly durable and easy-to-maintain

Look Out for:

– Unique colour palette
– Under-cabinet task lighting
– A mix of open and closed cabinets

Biggest Indulgence:

The custom tall unit that acts as a partition for the kitchen

Smart Buy:

The acrylic + laminate finish of the kitchen
Most kitchen interior designers in Austin Town, Bengaluru could not understand Moin's colour palette. Thus, Livspace designer Syed Saleem invited them for a free consultation and a tour of the Experience Center.
"The Moins were particularly looking for a kitchen design, that he couldn't find with any of the interiors service brands. As Livspace, we have hand-picked trendy colours. He liked our finishes and the combinations suggested by us. It also fit in his budget. We delivered the kitchen in promised budget and timeline. He was quite satisfied with the final look."

— Syed Saleem, Livspace designer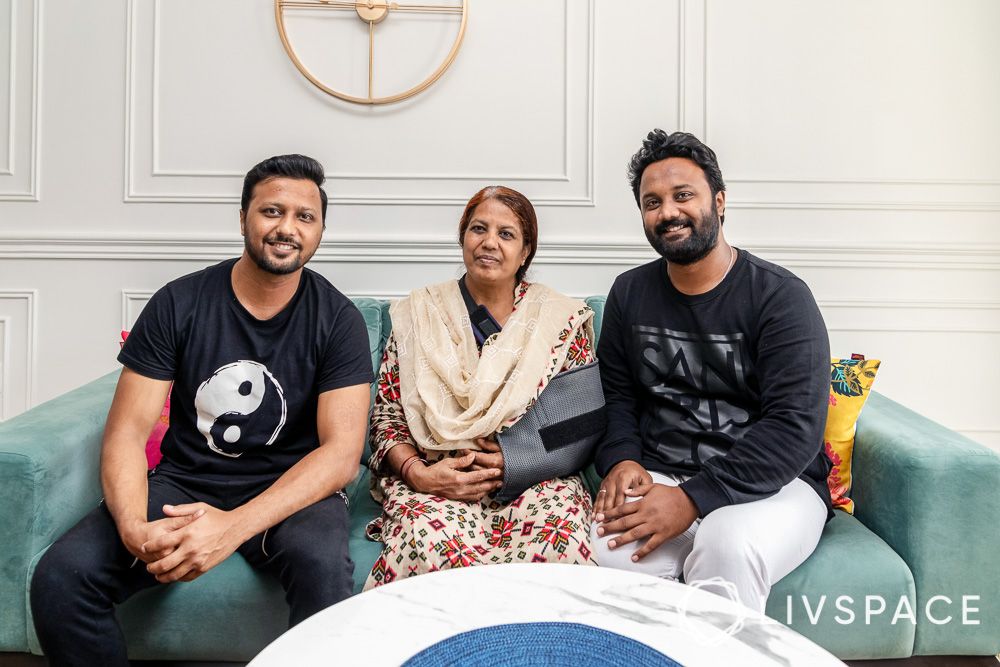 #1: Let's Talk Material for This Kitchen Interior Design in Austin Town, Bengaluru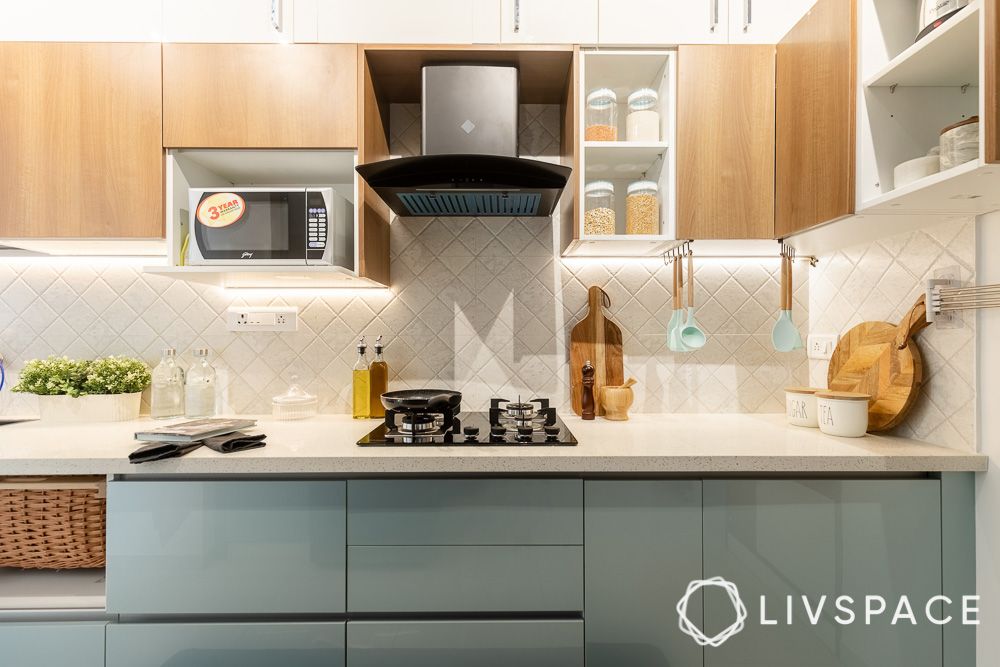 This modern kitchen design from Austin Town, Bengaluru has a mix of acrylic and laminates. That's because the choice of acrylic and laminates as materials helps keep the kitchen budget balanced. Acrylic is a costlier finish as compared to laminate. However, both are durable, heat-resistant and water-resistant, thus, making them ideal to be in the kitchen.
The base cabinets are in acrylic finish. Also, acrylic can resist wear and tear for a long time. That makes it a good choice for the base units of this modular kitchen design in Austin Town, Bengaluru. The upper cabinets, including the lofts, are made with laminate. We used the frosty white laminate finish for the loft. However, the rest of the cabinets have been finished in a subtle walnut shade. Moreover, the use of white laminates for the loft leaves this kitchen interior design, Austin Town, Bengaluru looking spacious.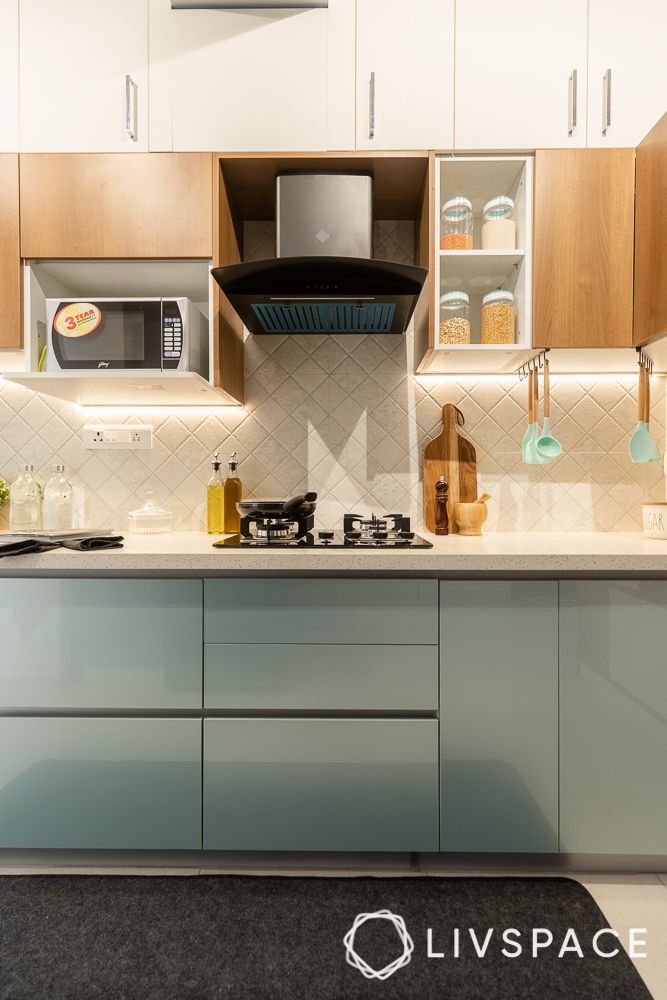 The quartz countertop was handpicked carefully to match the existing tiles in the kitchen. Moreover, a quartz countertop is one of the most durable and heat-resisting material options for the kitchen. It is also low-maintenance. Thus, the finished look is a refined kitchen with a practical workflow.
#2: Learn How to Make Storage-Intensive Kitchen Cabinetry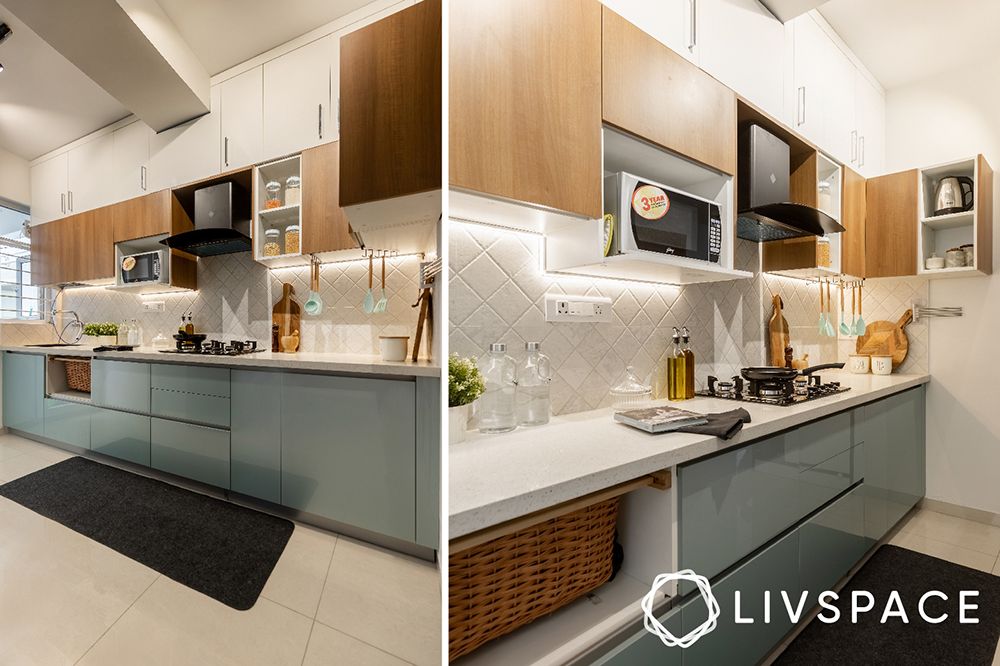 We Indians love our storage options. So, if you need your small kitchen to pack in more, inspire yourself from this kitchen design in Austin Town, Bengaluru. In fact, this parallel kitchen interior design in Austin Town, Bengaluru is packed with storage units. Apart from the base and upper cabinets, Saleem used the lofts to their full potential too, giving the homeowners that extra space they need.
He also carefully curated the storage units to fit every appliance need of the family. Thus, this modern kitchen design in Austin Town, Bengaluru has tandem drawers, bottle pull-outs and a microwave unit. Saleem made this with a mix of open and closed cabinets to give it a trendy look.
#3: See the Tall Unit of This Modular Kitchen Design in Austin Town, Bengaluru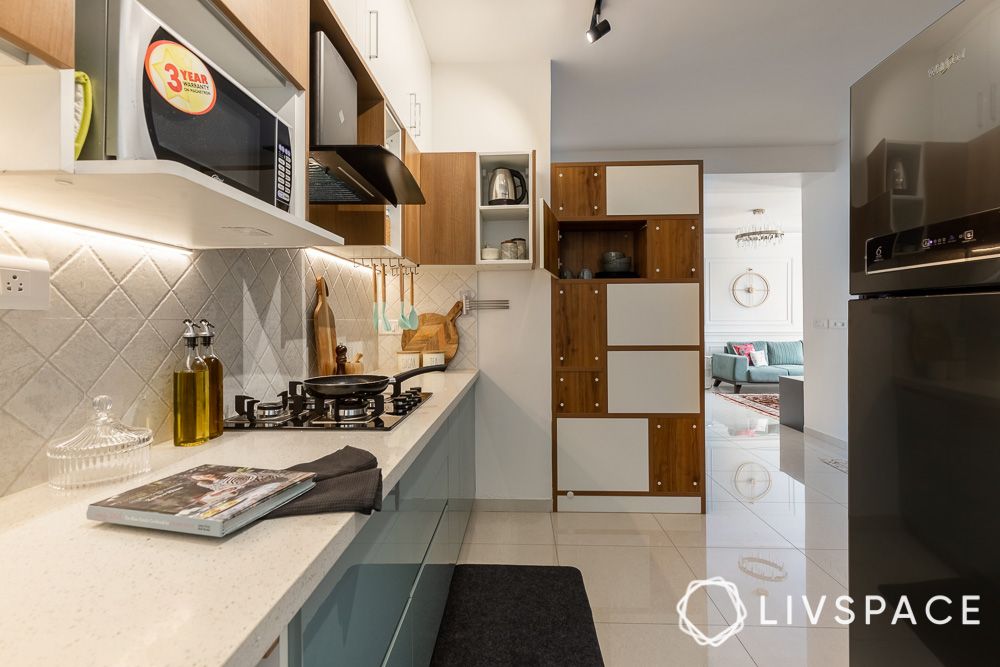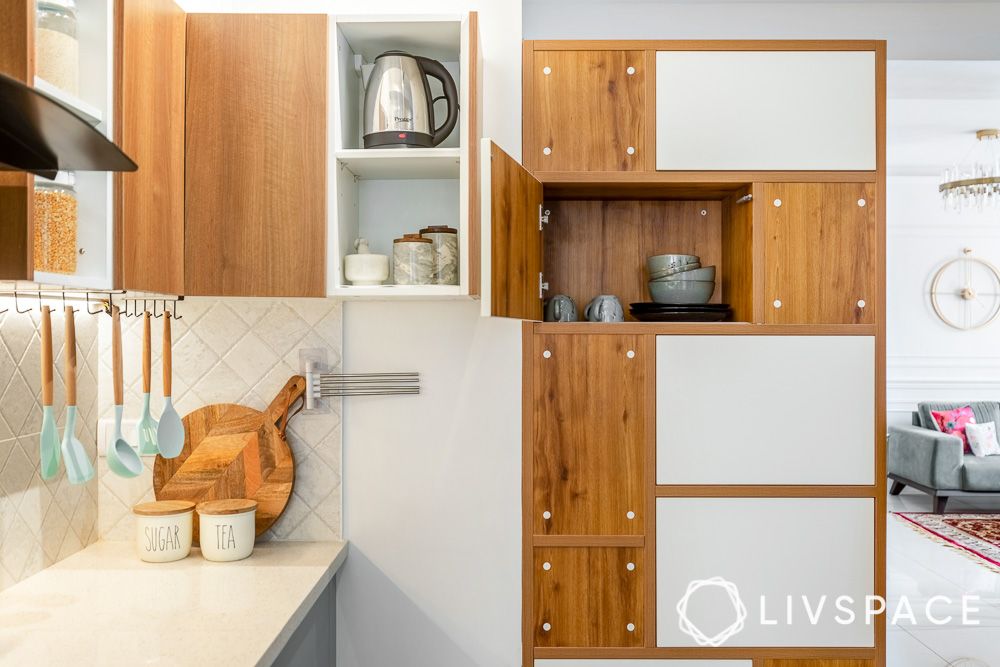 The tall unit is a thought-out customised piece of furniture in this kitchen. It works as a closed, concealed storage option and can clearly house tons of boxes and appliances. It also acts as a partition between the kitchen and living room behind. In fact, one thing that really catches the eye is the geometric pattern of the tall unit that makes it stands out.
We used laminate for the entire unit so that it withstands the wears, tears and other tests the kitchen may put it through.
Thus, under a ₹4 lakh budget, this kitchen interior design in Austin Town, Bengaluru was able to end up with a practical workflow. At the end of the bargain, Mohammad Moin got the colour palette he so wished for. And that is definitely his favourite part about the kitchen design.
We hope you found this article helpful. Want your kitchen done?
How Can Livspace Help You?
We hope you found our ideas useful! If you want beautiful interiors for your home, then look no further. Book an online consultation with Livspace today. Have any thoughts or suggestions you'd like to share with us? We'd love to hear you out. Write to us at editor@livspace.com.