We're sure you love the feeling of hitting the bed as soon as you return home after a hectic day.
While not every mattress is designed to pamper you, most hotel-style beds feel very comfortable. So what goes into purchasing the right mattress?
How to Buy the Right Mattress Tip #1: Size is Important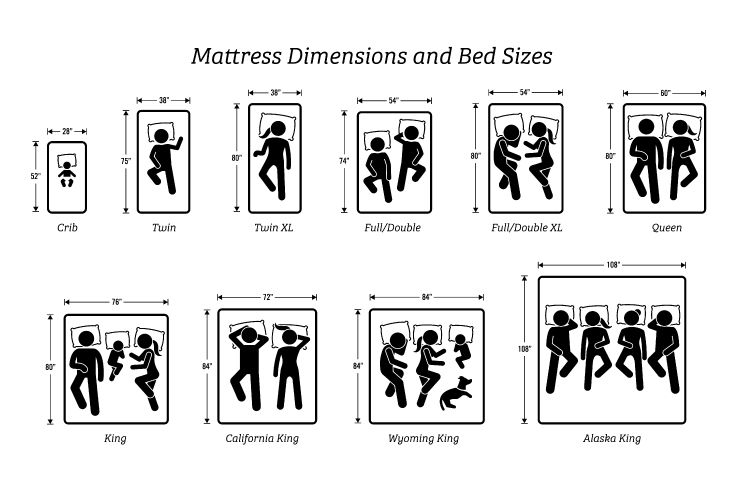 A good night sleep starts when you fit comfortably in your bed. So know what size is ideal for you. Though there are many options, these are the predominant ones:
A single bed mattress (38 X 75 inches) is ideal for the kids' room due to its petite size. In case you're going for a bunk bed, this comes handy.
A double bed mattress is not twice the size of a single bed but is 54 X 74 inches. This is ideal for moms with their new babies. However, height might be an issue here.
Queen size mattress fits an average adult comfortably. At 60 X 80 inches in size, these work great for couples.
King size mattresses come in two variations, Eastern king size (76 X 80 inches) and Western king size (72 X 84) and are for tall people.
How to Buy the Right Mattress Tip #2: Material Matters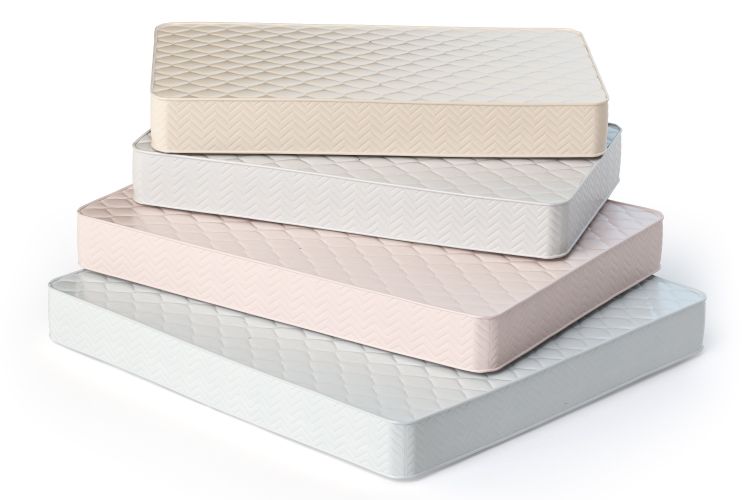 The type of bed you choose makes a big difference in the quality of your sleep.
Coir: In India, traditionally, coir and cotton mattresses have been used. But the hard surface is a drawback here. Price starts at ₹3,500 onwards.
Spring: Equipped with springs for a bouncy feel, spring mattresses are more economical when compared to the other options mentioned below. However, its motion transfer can wake you up in case your partner moves. It is priced from ₹5,000 onwards.
Foam: To avoid motion transfer, foam mattresses are the best. Their multiple layer foam is soft to lie on and is great for back pain too. Price starts at ₹6,000 onwards.
Memory Foam: A relatively new innovation in the mattress section, memory foams has open cells which retain the body pressure and take time to regain its actual structure. Thus, its the best suited for back pain but is made of harsh chemicals. Price starts at ₹8,000 onwards.
Latex: This is the costliest option in mattresses, yet many experts recommend to avoid it. The main reason is that there is artificial latex which is full of chemicals. We will never know which is natural or artificial as there are no standards to specify the quality. Price starts at ₹8,500 onwards.
How to Buy the Right Mattress Tip #3: Test it Before You Buy it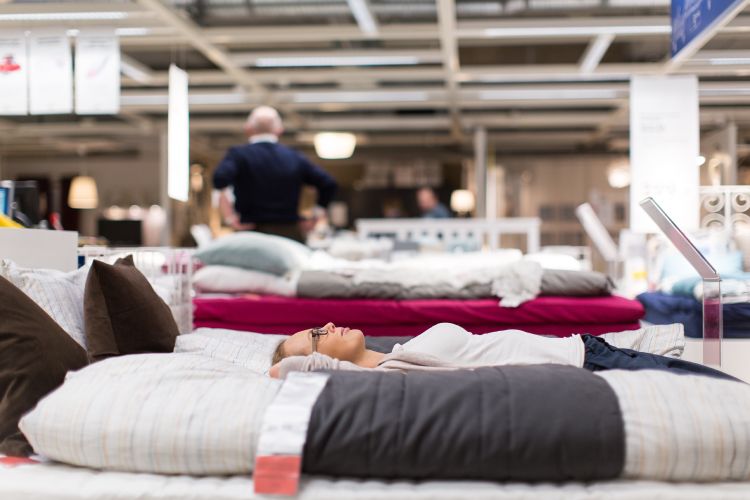 In India, the concept of testing a mattress before a purchase is alien. Mostly, the reason given by the sales personnel is about hygiene. However, the product on display is not sold in most cases, so trying it makes more sense than getting stuck with an uncomfortable mattress. If this task is not very appealing, check if the store has exchanges or returns along with the terms so that you can try it at home.
How to Buy the Right Mattress Tip #4: Consider Your Health Issues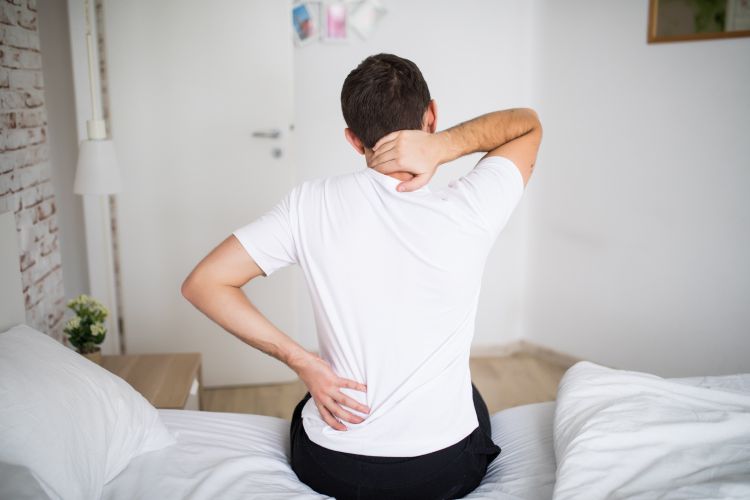 If you're looking to tackle any health issues relating to back pain, don't go with a super soft mattress or a very firm one. You should choose a mattress which is comfortable to lay on and provides enough support to keep your posture right. If you have a chronic back pain, consult your doctor on what would work best for you. There are ample orthopaedic mattresses available in the market.
How to Buy the Right Mattress Tip #5. Budget
Not all mattresses are easy on the pocket. So check the price first to find one that fits your requirements and budget. The price will vary on the size and material used. You can refer to the materials section of the article for approximate price ranges.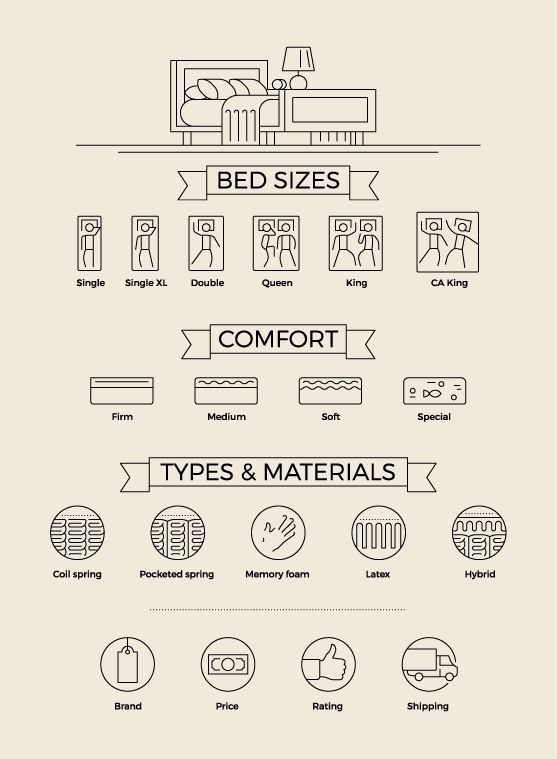 A good lifestyle will also aid in giving you a good night's sleep. Let us know if you want more tips on how to layer your bed.
**Prices indicate the ongoing market trends and vary based on the size and brand of the mattress.
— editor@livspace.com