Interior Designer Chandni Aggarwal turns a four bedroom apartment into a vibrant living space brimming with colours and character while suiting the different requirements and aesthetic sense of all the family members.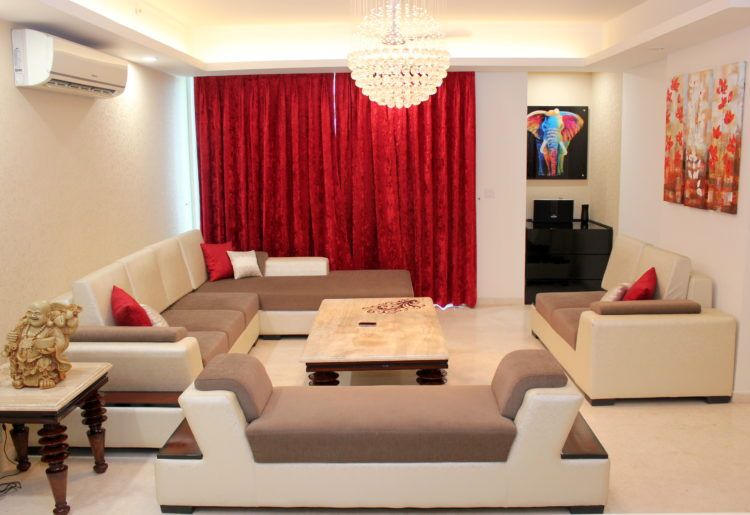 ---
Who livs here: Prashant Phougat with his wife, two daughters and elderly parents
Location: DLF Park Place, Gurgaon
Home type and size: A 4 bedroom apartment spanning 2700 sq.ft
Design team: Interior designer Chandni Aggarwal with project manager Sudhansh Daga and Design manager Varun Chopra
Livspace service: Full home design
Budget: ₹₹₹₹₹
---
Prashant Phougat wanted a home that was infused with good lighting and vibrant colours while taking into consideration the different requirements of his wife, children and grandparents.He also wanted to incorporate his existing furniture into the new space.
All these challenges were met head on by the Livspace design team, and the result is a gorgeous home that reflects the personas of its inhabitants. The spacious, airy home welcomes one with plenty of light which is balanced by the lush and muted colours seen in the accent walls, drapes, pillows and accent pieces.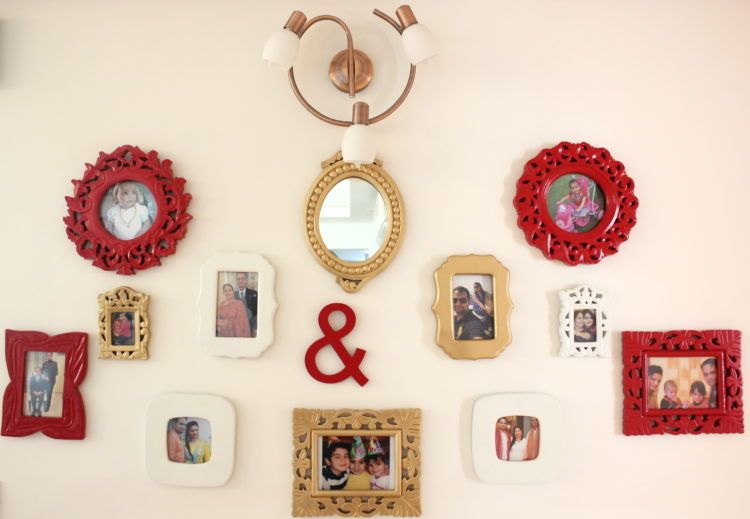 The entryway gives visitors a glimpse of the family's favourite moments through a photo gallery. A brilliant beaded chandelier lends a glam quotient to the living room furnished with a modern sofa set, perfect for family gatherings and entertaining guests. The neutral colour scheme of the room livened up with touches of deep red.
From the lamps to the eclectic accent pieces, each item in the home has been handpicked to create a home that is modern, yet luxurious. Each room was designed with a different colour scheme, with accent walls and furnishings that infuse each room with a different mood.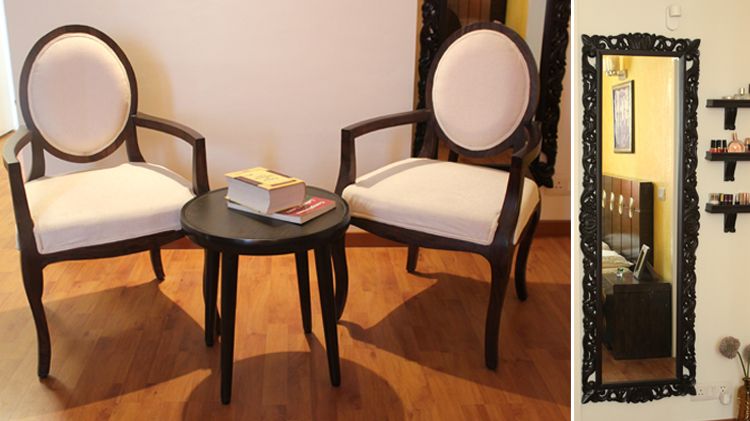 Exquisite good taste is seen in the dining area that has a roomy dining set illuminated with chic pendant lights. Adding to the glam factor is the dramatic sunburst mirror seen above the sideboard.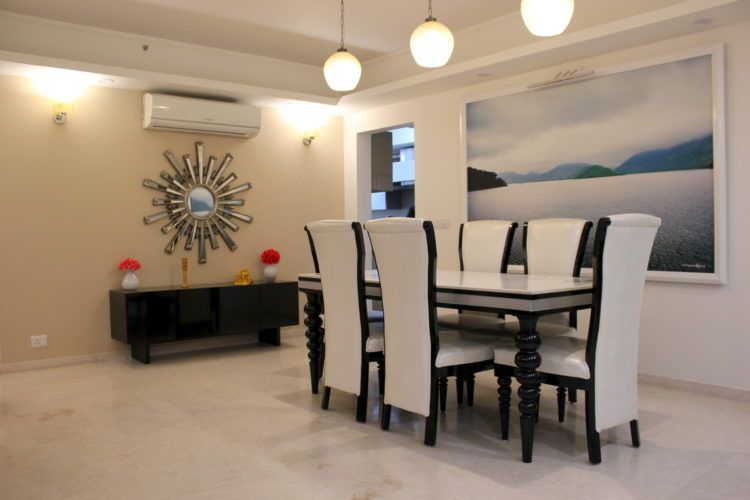 The decorative lighting in each room was carefully planned for the convenience of the family member using that room. Materials and furnishings in glossy finish were used to add to the luxurious feel of the interiors. Keeping their personal space in mind, three bedrooms were designed with lounge chairs and customised TV units which added to the aesthetic appeal of each room. Apart from this, the wardrobes in the guest room and the utility room offer sufficient storage for all their needs.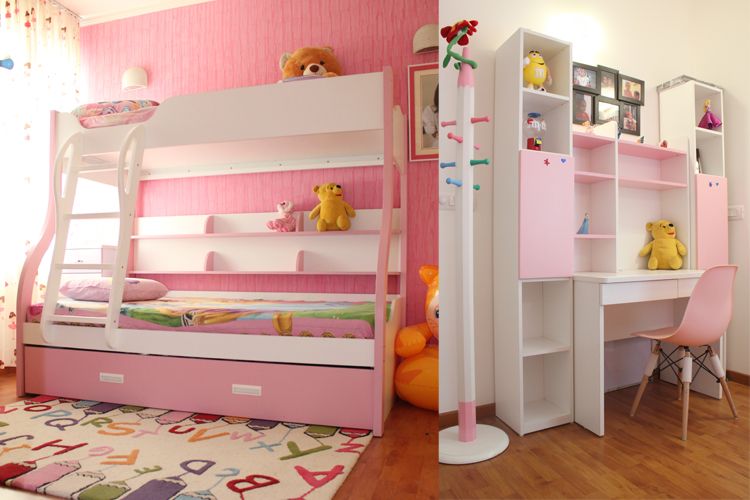 Prashant and his wife were extremely particular about the decor of their kid's bedroom which was designed for his two beautiful daughters. This spacious room accommodates a trundle bunk bed for additional visitors. Swathed in a pink colour scheme, the room also houses a study table and a little play area for the girls and their friends to play in.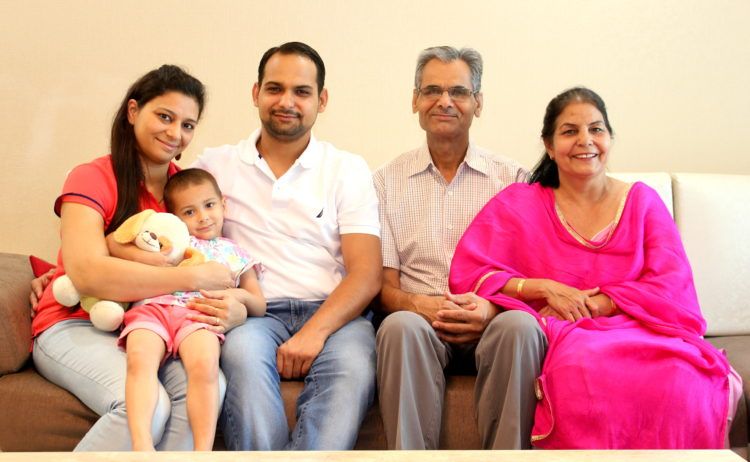 ---
"It was a challenge to make all four bedrooms different from each other, and to cater to the needs of all the family members as everyone had a different point of view. This made the whole design process exciting too since we got to conceptualise a variety of ideas in the same home."

Chandni Aggarwal, Livspace Designer
---