Kitchen island designs have risen in popularity in the last few years. For the uninitiated, a kitchen island is a freestanding combination of cabinet and countertop, placed in the center of a kitchen to add more counter space and storage. There are many ways in which islands can be used – as a cooking area (if more than one person cooks), as a washing area (to separate the cooking from washing), or even as an entertainment area (for big families or intimate breakfasts).
Whichever the case, this feature promises to be the heart of your kitchen. Though there are countless kitchen island designs to choose from, the feeling of opulence it lends is absolutely worth the investment and effort. If you're looking to take the plunge, our expert designers can help you decide whether a kitchen island is your best bet!
Things to consider before opting for typical kitchen island designs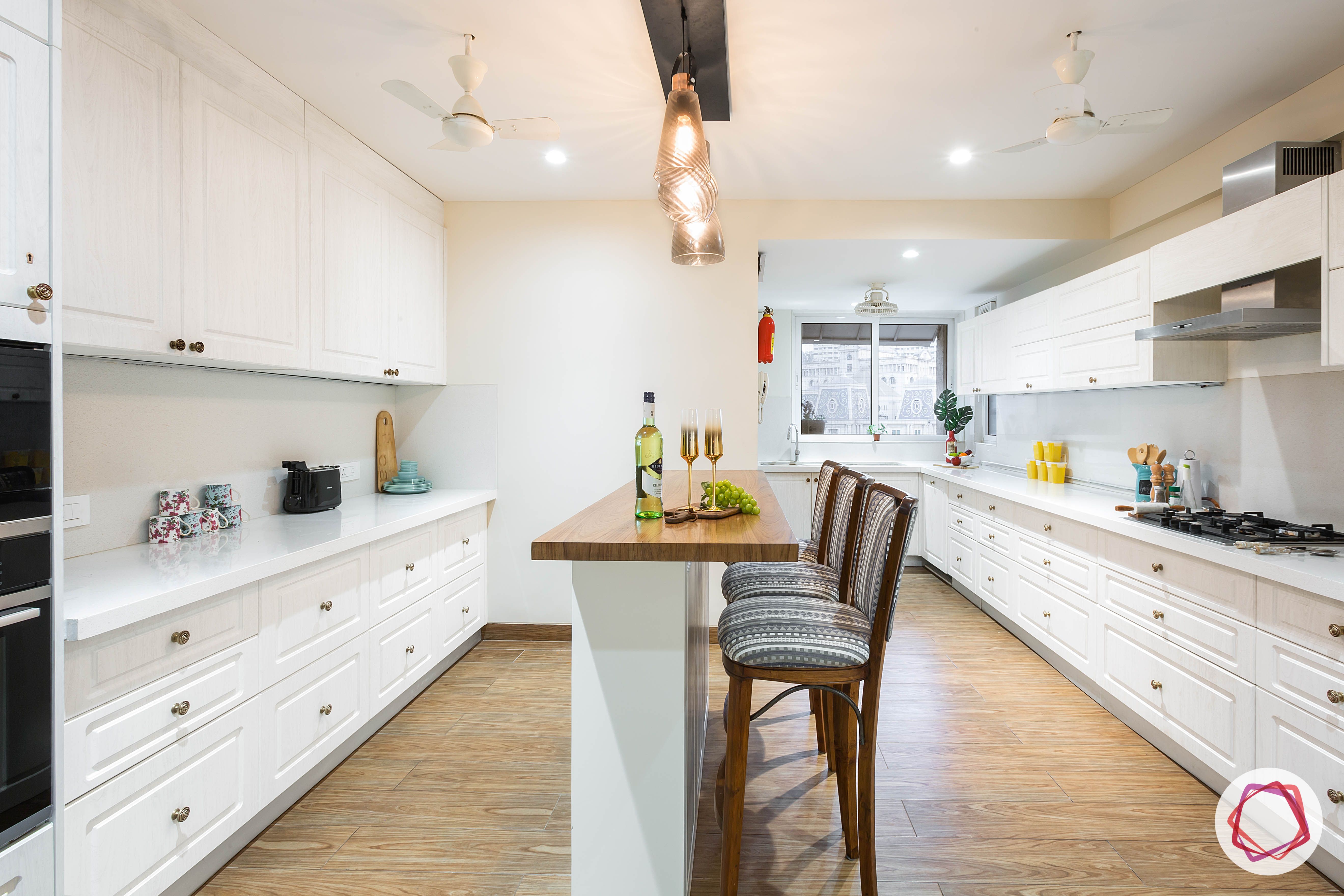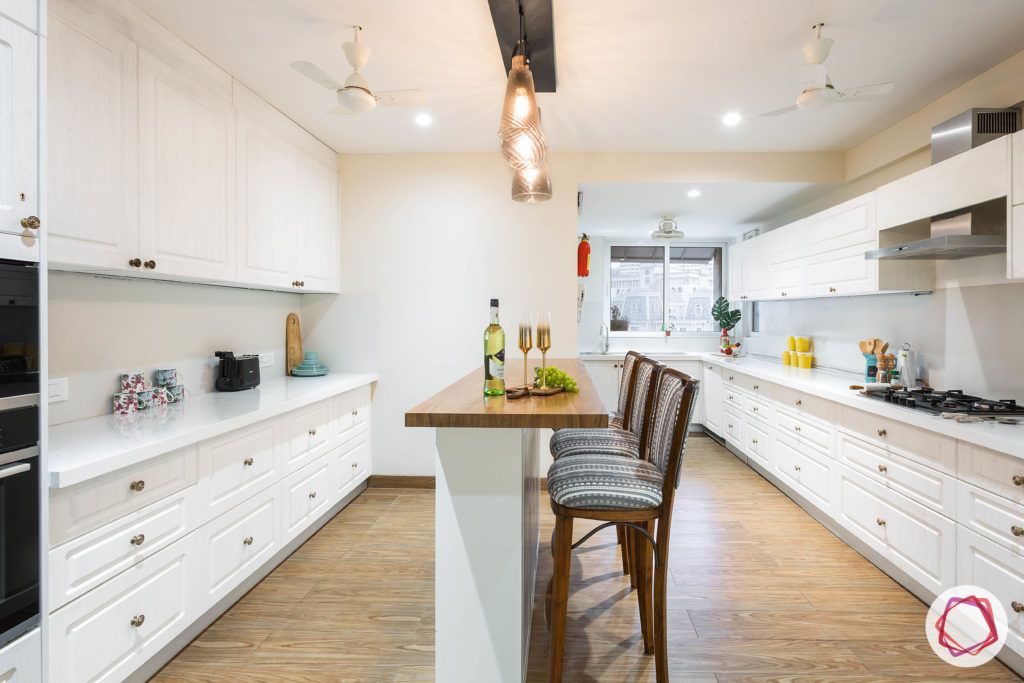 Space: For unfettered movement, you need at least 42 inches of clearance on all sides when you draw up your kitchen island designs, without which the island may become an obstacle. Ensure that you have ample space in your kitchen for an island, and still be able to move around.
Habits: If you don't normally spend too much time in the kitchen, chances are you don't need a kitchen island. It may be wiser to invest in a rolling kitchen tray that will give you extra counter space on demand.

Pros of kitchen island designs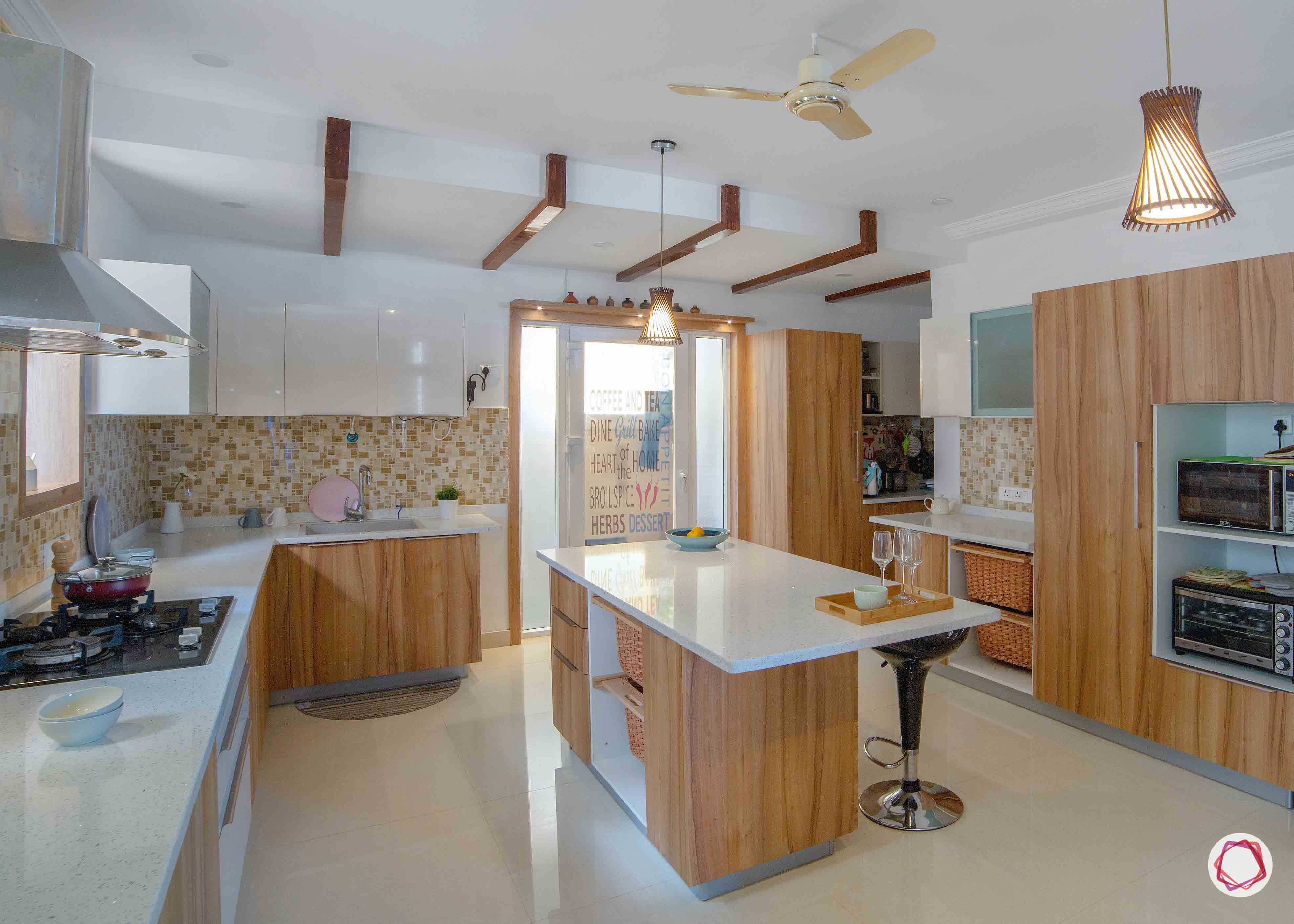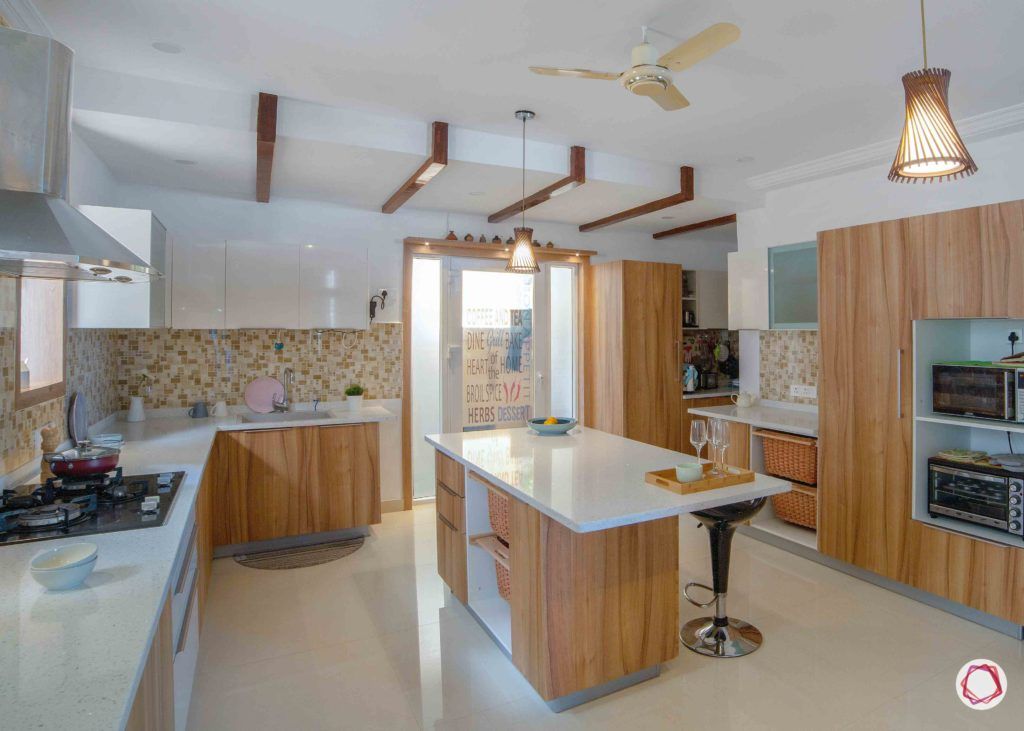 Increased counter space and seating: Well planned kitchen layouts with an island can increase the amount of counter space at your disposal for meal prep and mise en place. It can also facilitate easy conversation since it becomes a hub for gatherings.
More storage: No place to keep your oven, or those extra sets of plates? Fret not. You can add drawers, cabinets, or even shelves to your kitchen island or keep appliances and crockery that you don't use often.
Adds character to design: If your kitchen is monochromatic, an island can act as the dramatic focal point of your space. Carefully designed kitchen layouts with island can add much needed colour to your kitchen.
Cons of having kitchen island designs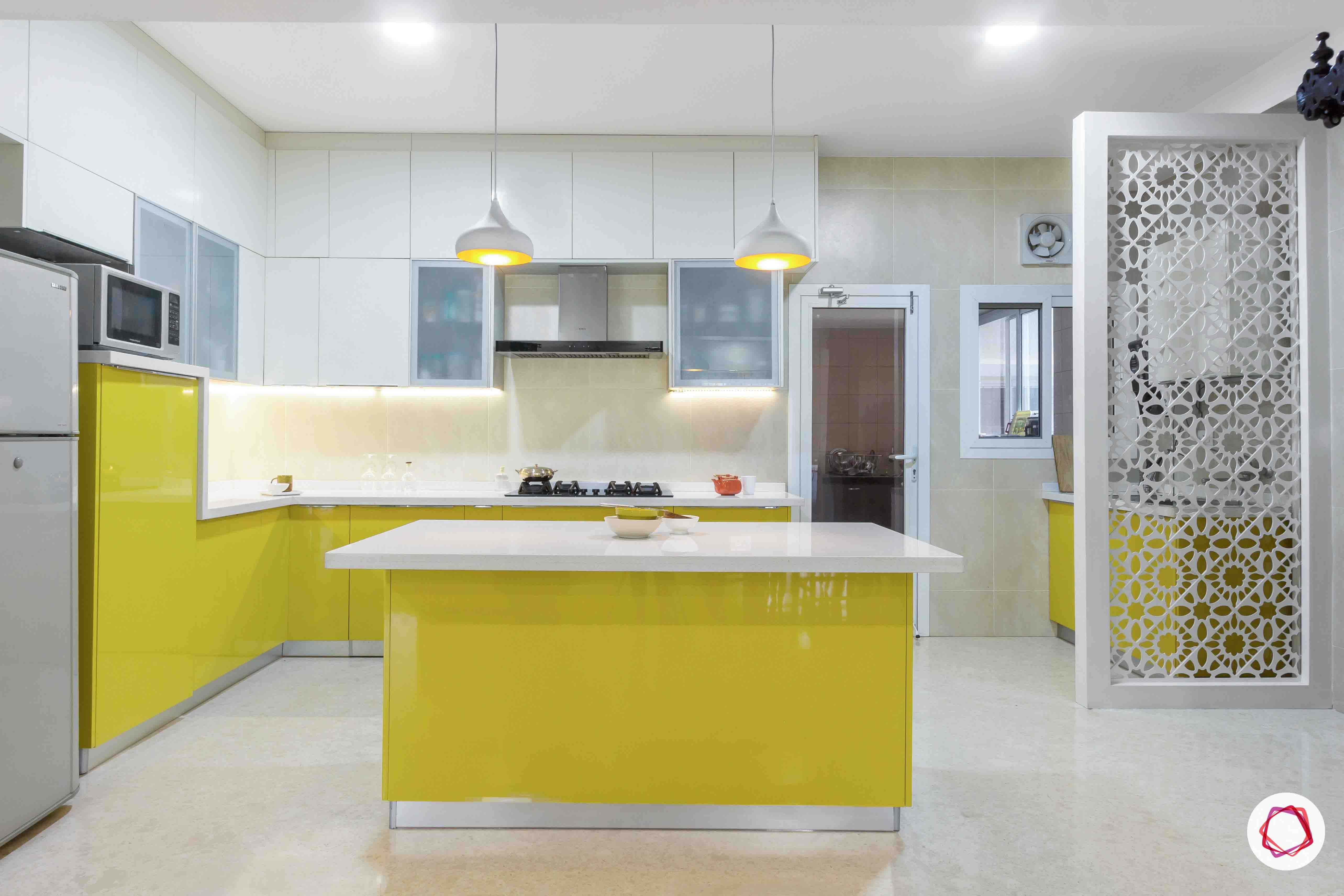 Not suitable for wiring and venting: The centre of your kitchen may not always be suited to wire or vent. Check with your designer to see whether it is safe to install a stove top or plug in appliances, so you can have a secure cooking experience.
Disrupts the work triangle: Ideal kitchen layouts with an island should have easy access to the stove, refrigerator, and wash area (the work triangle). Make sure that an island does not become a hindrance to your kitchen routine.
Comparatively expensive: If you are working on a budget, then installing an island is a surefire way of going over budget. The luxurious kitchen island designs come at a price; be sure to check with your designer before you commit to one!
Now that you know everything you need to make an informed decision, what are you waiting for? Go on, and create the kitchen of your dreams!
If you liked reading this, take a look at 8 Colour Schemes for Indian Kitchens for more inspiration.
Send in your comments & suggestions.