When it comes to selecting materials for your pooja rooms, you cannot go wrong with this one. Marble is a "super material" when it comes to aesthetics and durability. Although, a little pricier than other materials, marble mandir designs will make it stand out and look unarguably appealing! Also, it comes highly recommended by Vastu experts. However, if you're still unsure on how to set up your pooja room for the first time, we can help you!
Take a look at these lovely pooja rooms that have a little bit of marble in all of them..
#1: A Complete Unit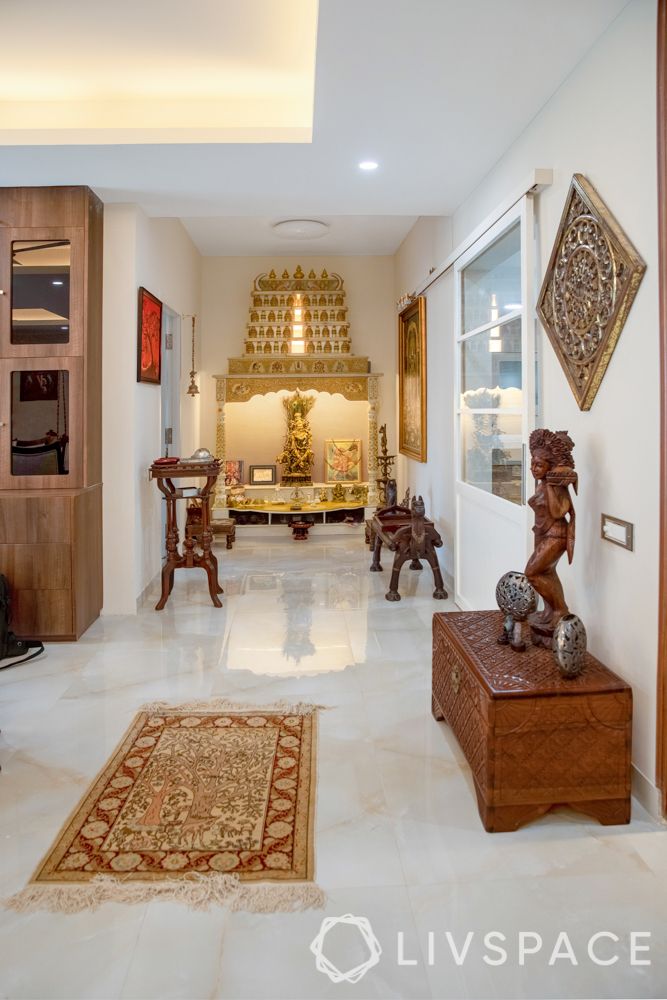 When you realise the value of this material, you will want to build an entire area in marble for your pooja room. Carvings, pillars and tiny shelves will make your pooja unit look traditional and unique.
#2: Marble and Granite Unite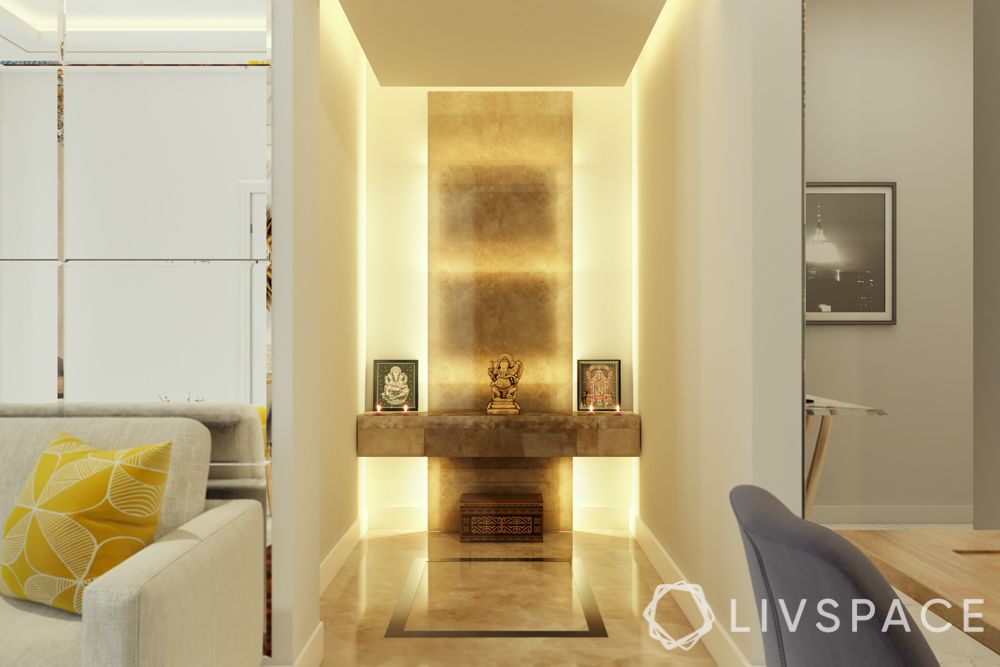 You can combine marble and granite to get a pooja room that is completely made of stone. Utilise a niche in the wall and build a granite mandor design. A backlit granite panel and a marble top ledge will really do wonders.
#3: Marble Tops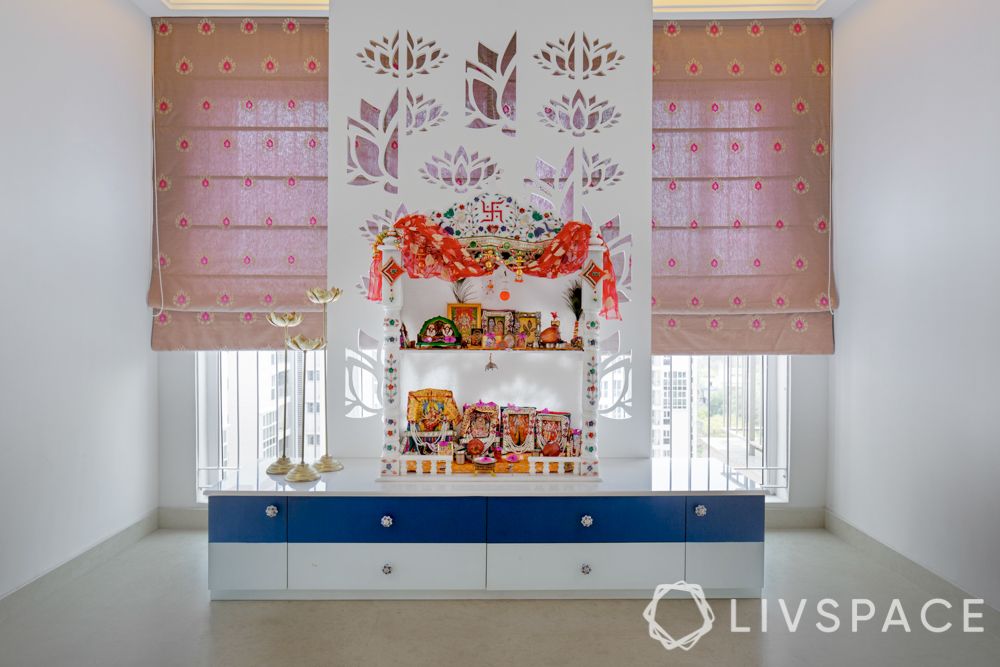 If your budget doesn't allow a complete overhaul in marble, then consider getting a marble top for your marble mandir design. Not only will this look aesthetically appealing, but it will also be easy to clean and maintain.
#4: Marble Flooring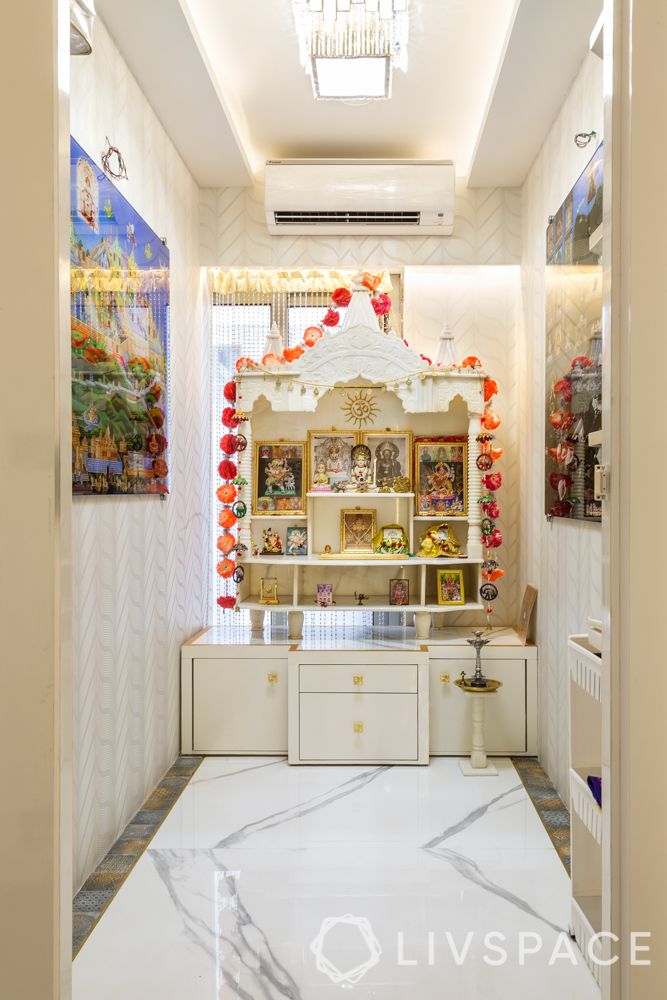 Your pooja unit can sit pretty on an Italian marble design floor and be matched with the unit. Like this one that is built in pure white to match the white marble floor. False ceiling and backlighting will add to the effect and make this space look and feel heavenly.
#5: Marble jaali designs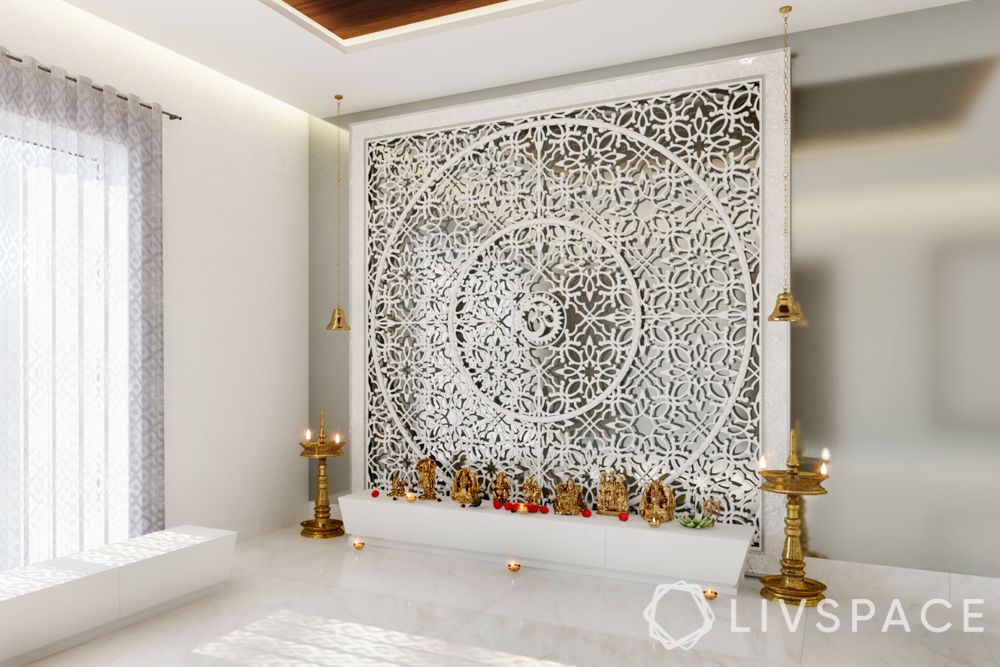 If you have elaborate plans for your pooja room, then you should consider installing this celestial jaali for the backdrop with a marble frame and counter. The intricate work on it with an 'om' etched on it is perfect for your mandir and matches the white marble to the T.
#6: Uniformity in material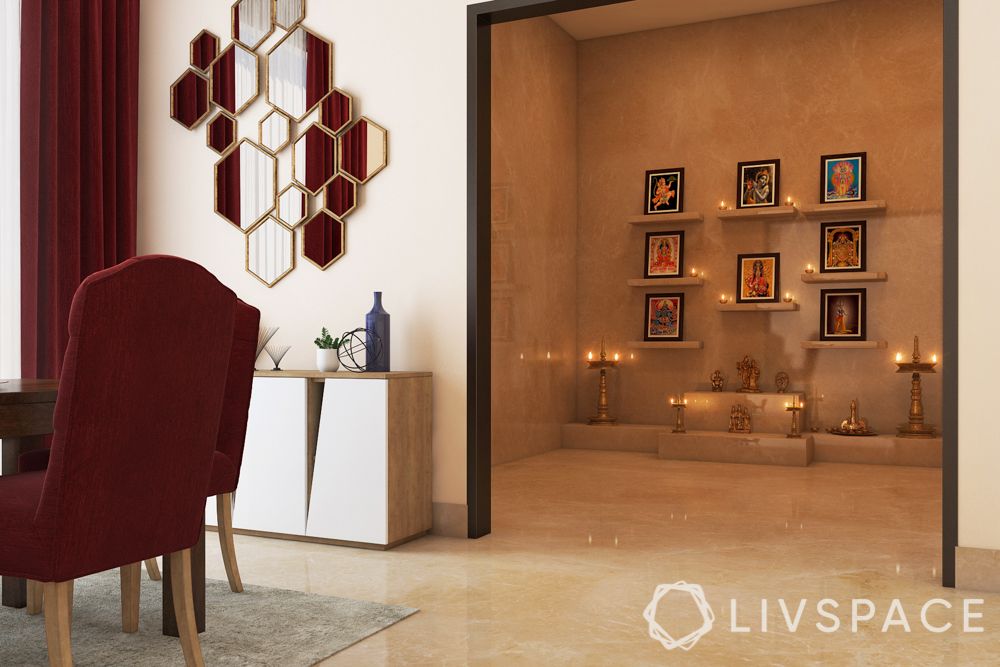 So, you already have marble flooring at home and you want to build a marble pooja room, keeping that material constant? Well, uniformity is an underrated form of design, that can do wonders to any room. For a marble mandir designs, consider getting ledges in similar marble on the wall and a marble platform that blends with the flooring. You'll be surprised at the beauty and simplicity of it!
#7: Simplicity at its Best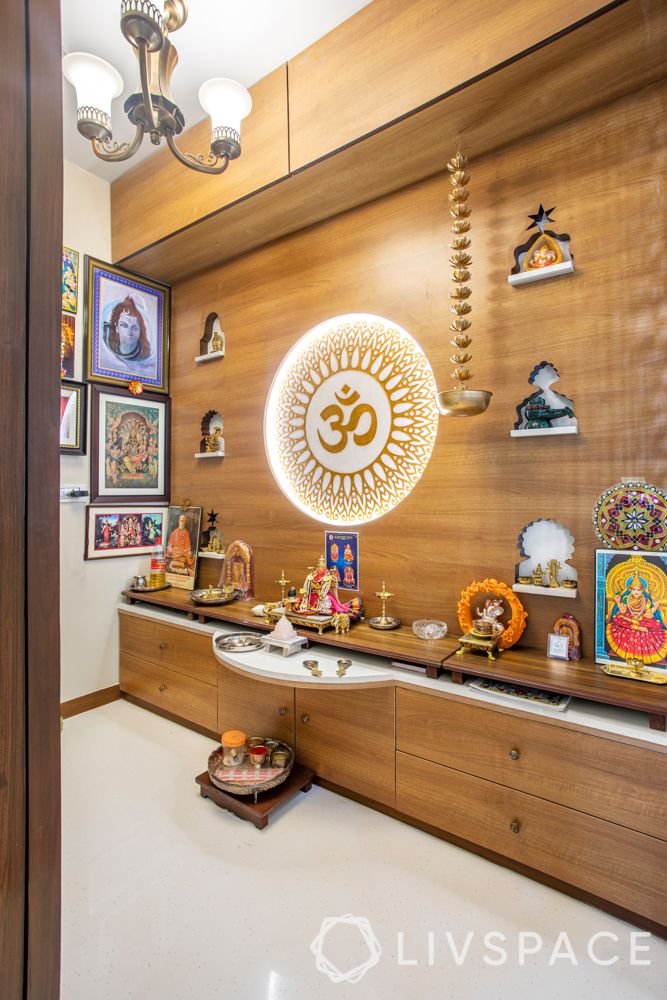 Simplicity never goes out of style, and you must consider this for your pooja room as well. A wooden pooja unit and a backlit marble inlay is all you need to get this one right.
#8: Wall-mounted Units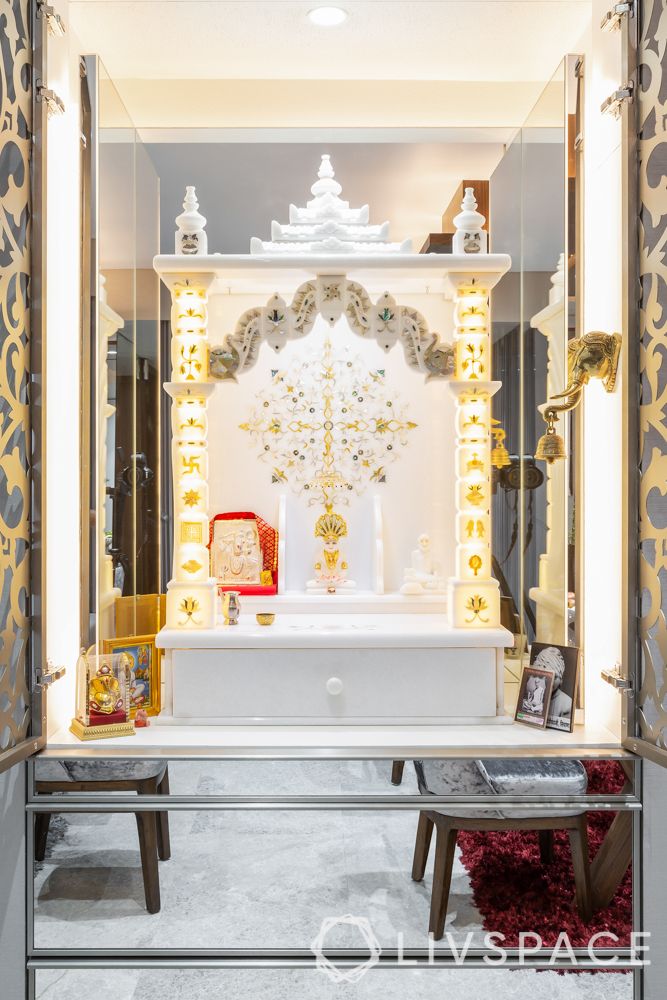 Low on space? No problem! We have a beautiful solution for you. Look at this compact pooja unit with traditional carving and glitter splattered trims on a wall-mounted platform. Isn't it lovely?
Consider marble the next time you're thinking of getting a pooja unit for your homes. You will love how your pooja rooms are transformed with this wonder material.
Also, take a look at these wooden pooja rooms for some more inspiration!
Wondering how our customers feel about working with Livspace? You can check out the Livspace reviews here!
Send in your comments and suggestions editor@livspace.com.