There is a well-known saying that reads piety should not be reserved for Sundays. And we totally agree! So let us help you along by ensuring that you have a place to offer prayers in the privacy of your home. After all, Indian homes are known for their sacred spaces that must include our fresh home altar design ideas.
Browse through 6 different types of modern altar designs for home and take your pick.
Home Altar Design #1: Accent Wall Altar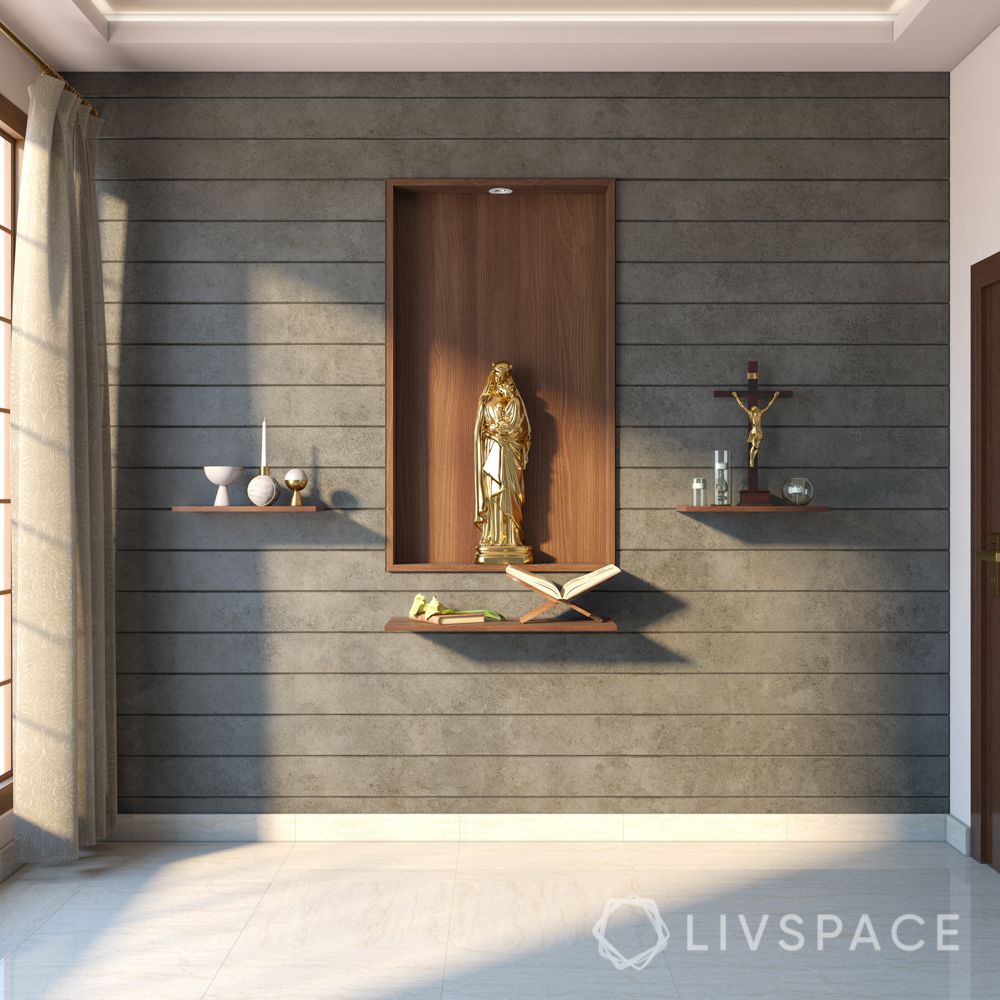 Prayer is a solemn experience in the Christian faith. Hence, the grey panelling in on the wall suits the purpose of this altar rather well. While the wooden niche has a golden statue of Mother Mary, the floating shelves hold the other divine objects that add to the glory of this altar. It is, at once, compact and also befitting.
Home Altar Designs #2: Warm Wooden Approach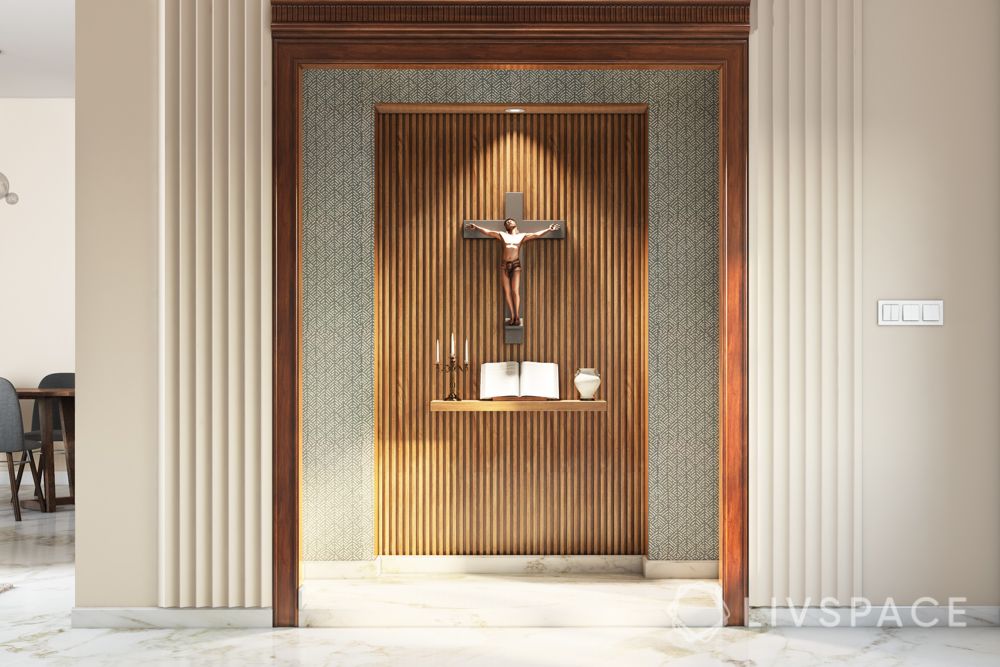 If you are looking for modern altar designs for home that stand out, try this one. The wooden beams panelling the wall set this space apart from the rest. The altar itself is simple, but looks rather striking due to the unique wall treatment.
Home Altar Designs #3: Backlit Niche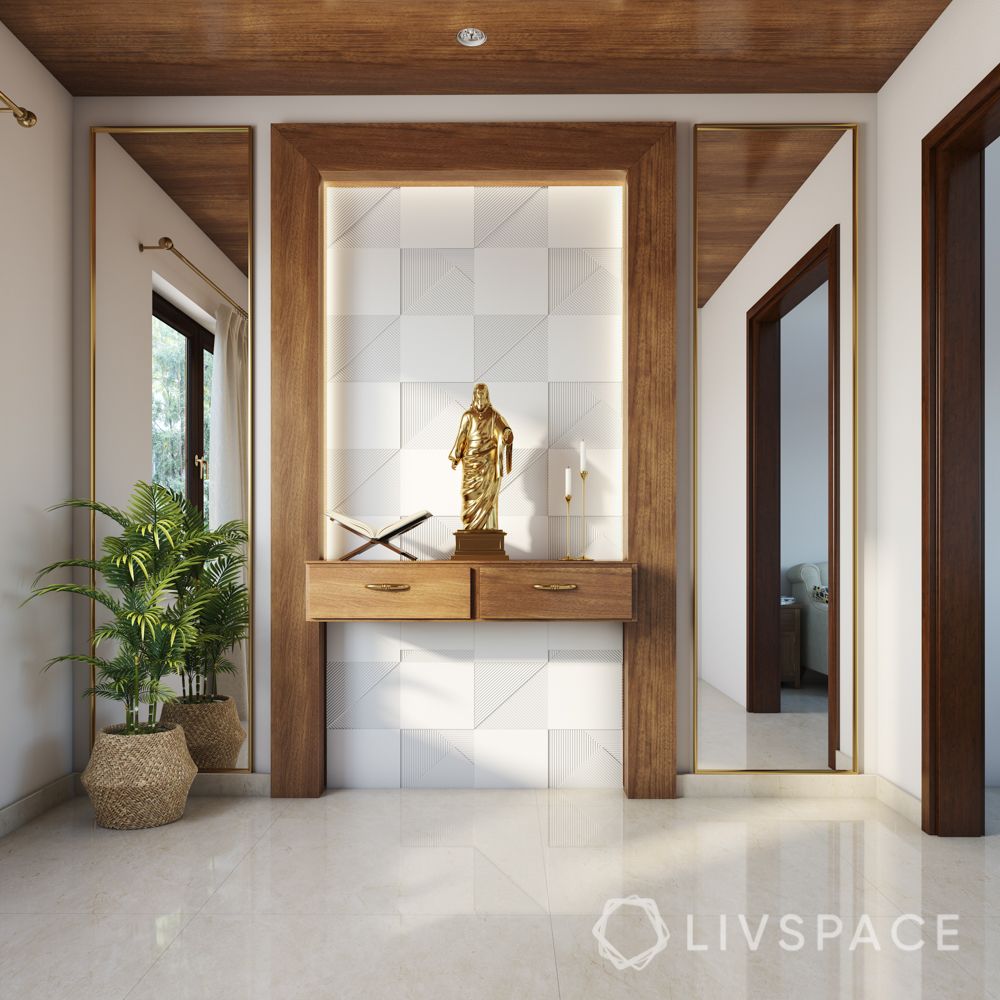 The wooden frame set around this altar gives it a definitive boundary. But the real stars are the gleaming tiles of the back panel. The altar by itself is a clean piece of work that includes a ledge with drawers under it. The simplicity of this design is divine per se.
Home Altar Design #4: Goan-esque Effects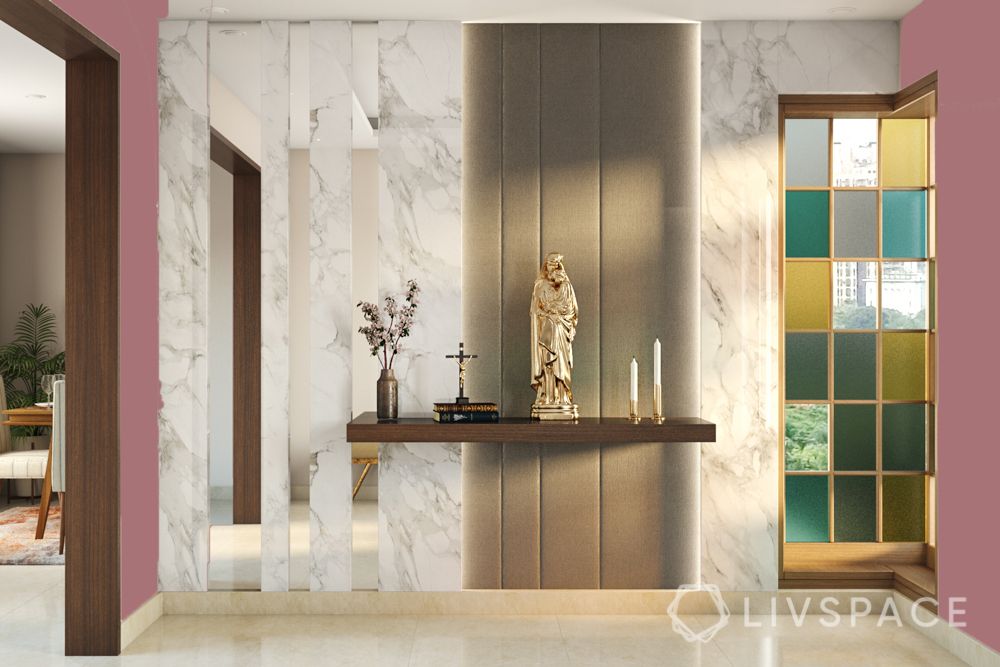 If you are a big fan of the Goan churches, you might be inspired by this one. It replicates the Gothic elements of Goan architecture like stained glass and mirrors with a modern upholstered back panel. This is one the more elaborate modern altar designs for your home in our collection.
Home Altar Design #5: It's All About a Console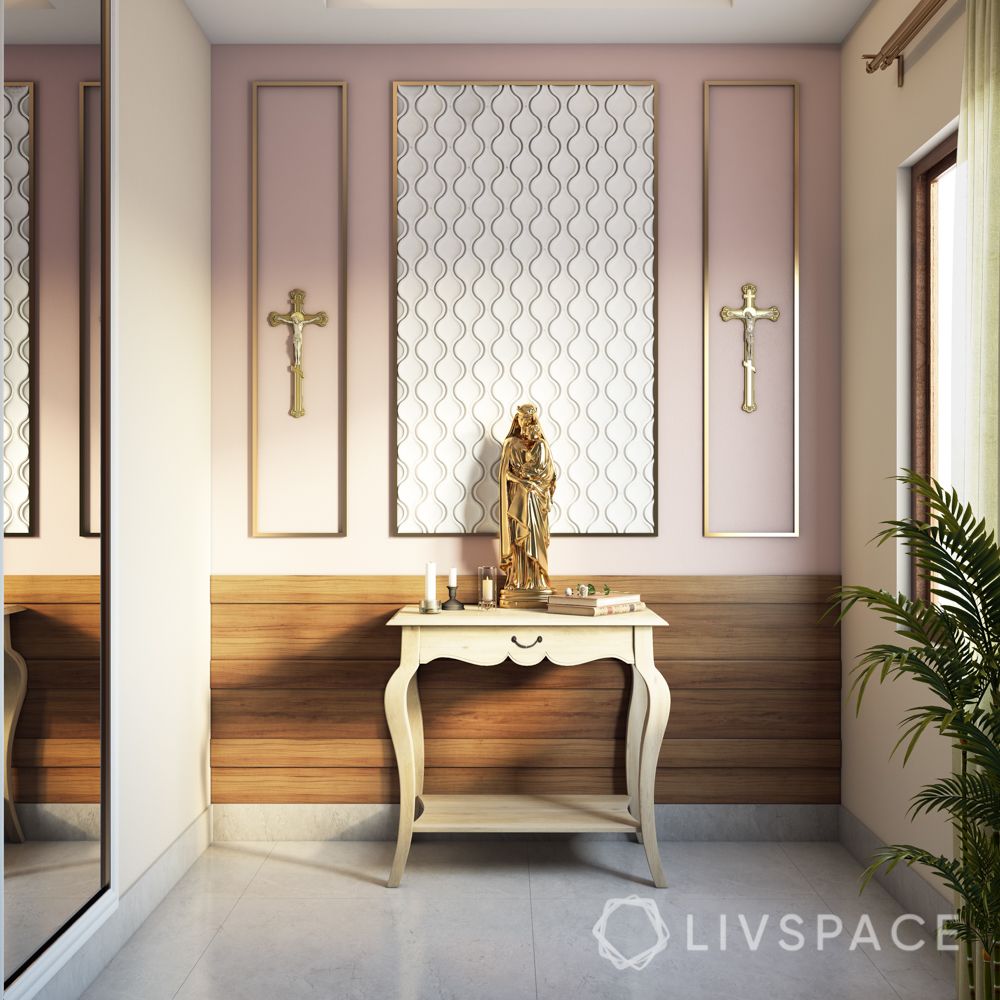 If you are living in rented accomodation and don't have the scope of having an altar installed, we can still help you out. All you need to do is get a console like this and place your revered cross on it. This is a rather simple and doable way to have a place of prayer in your home.
Home Altar Design #6: The Prayer Room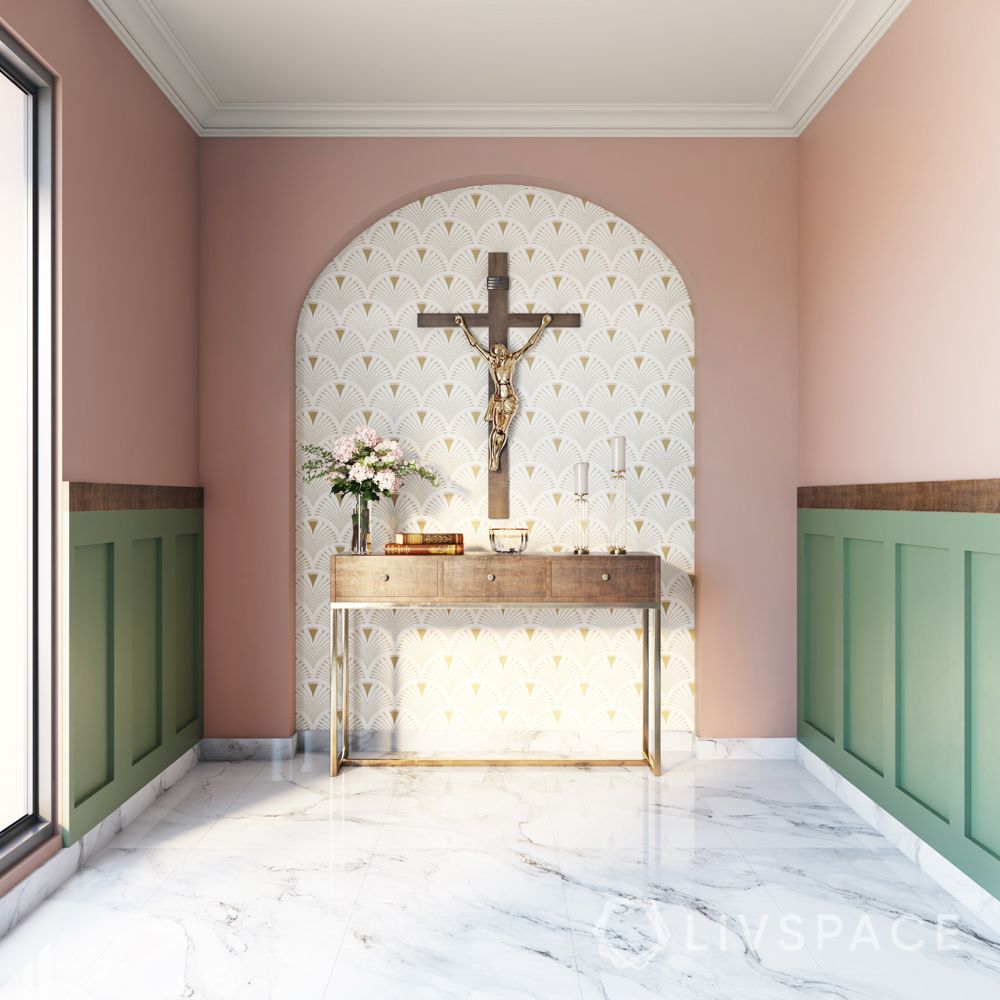 If you lack neither space nor inclination for setting up a glorious prayer altar, set it in a room. The scooped niche in the wall can be dressed with wallpaper and a desk placed against it. Don't forget to add fresh flowers to keep your prayer room fragrant!
If you loved these modern altar designs for your home, also explore the 8 Gorgeous Ideas to Use Marble.
Check out pooja room designs:
Send in your comments and suggestions.