Installing a pooja room in your home is the best way to add a peaceful element to your interiors. A dedicated room for idols has limitless design options.
If you are looking to give a spare room a tranquil feel, then you have come to the right place. These enclosed rooms are sure to inspire you to transform your simple room into a beautiful prayer room.
Pooja Mandir for Home Designs #1: Glass Doors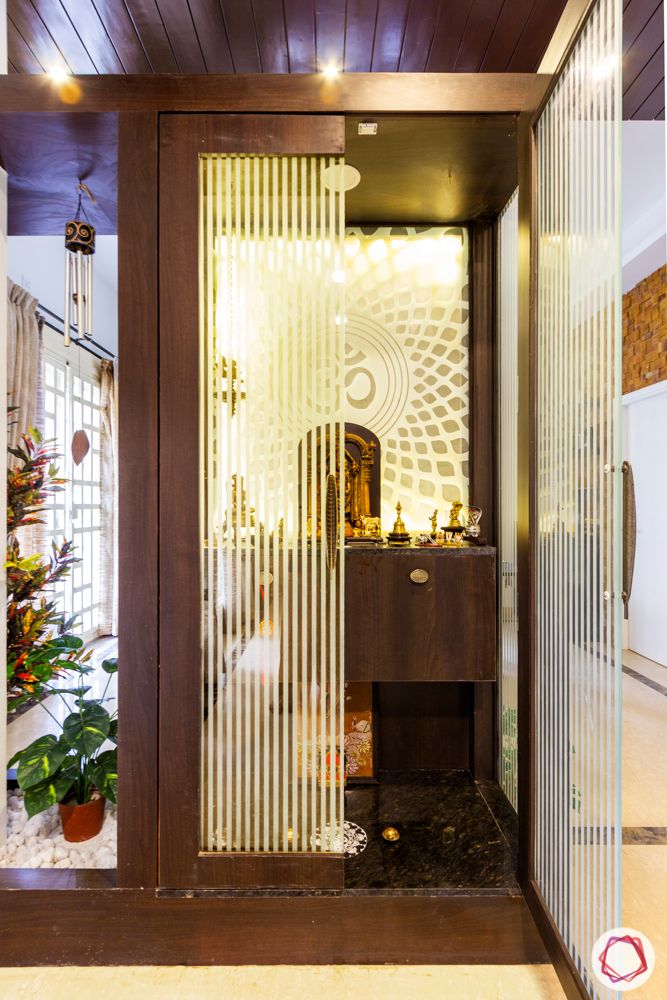 An innovative way to design a pooja room is by using glass as its base material. Essentially, these rooms should be private spaces meant for meditation, reflection and time spent in prayer. Therefore, glass is quite versatile when used to decorate or entirely construct a pooja room. Etched glass has been used here for a semi-private design.
Pooja Mandir for Home Designs #2: Jaali Designs
Jaali or fretwork is an ornamental design that is intricately carved on a solid background. Consequently, these trending motifs are taking over the design game and they are one of the most versatile decorative panels to use in home interiors. Moreover, this pooja room has white jaali designs that blend into the walls for a unique yet subtle look.
Pooja Mandir for Home Designs #3: Lighting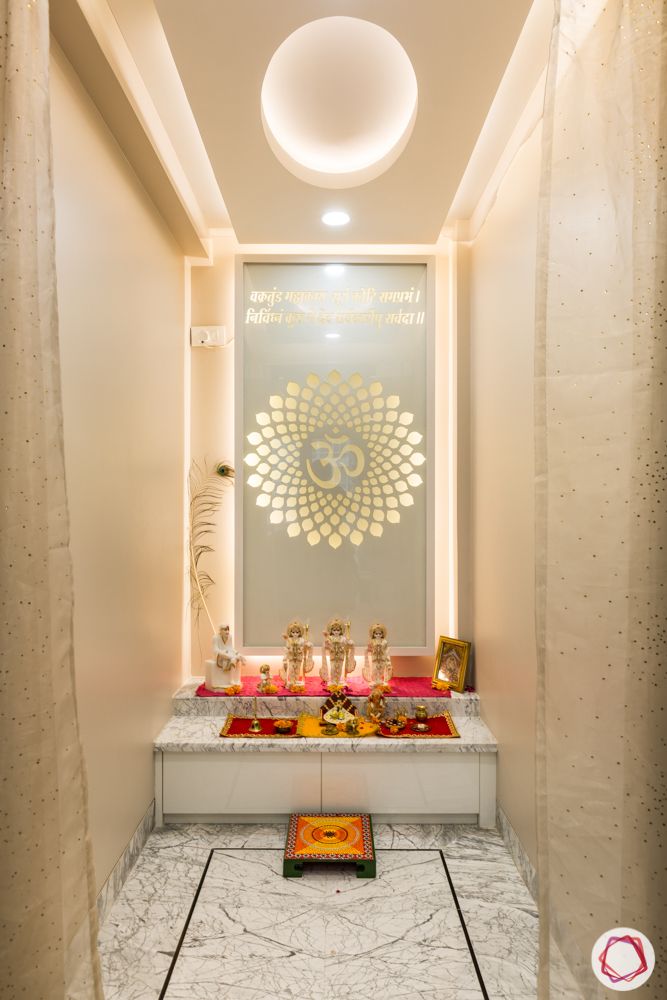 Lighting can change the entire ambience of a room and that goes for pooja rooms as well. Consequently, panel, false ceiling and backlighting are just a few of the lighting options that you can choose from.
Pooja Mandir for Home Designs #4: Seating Options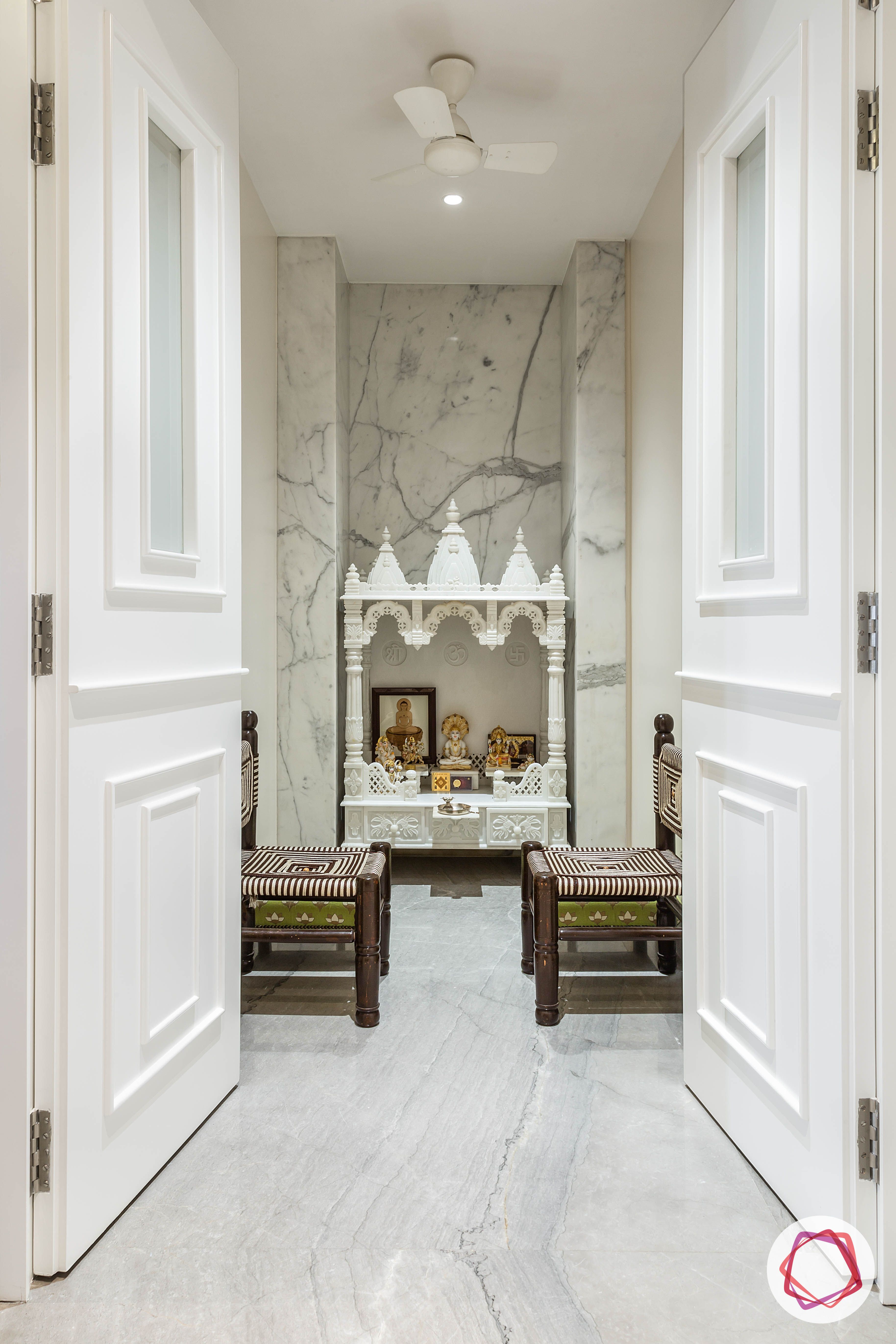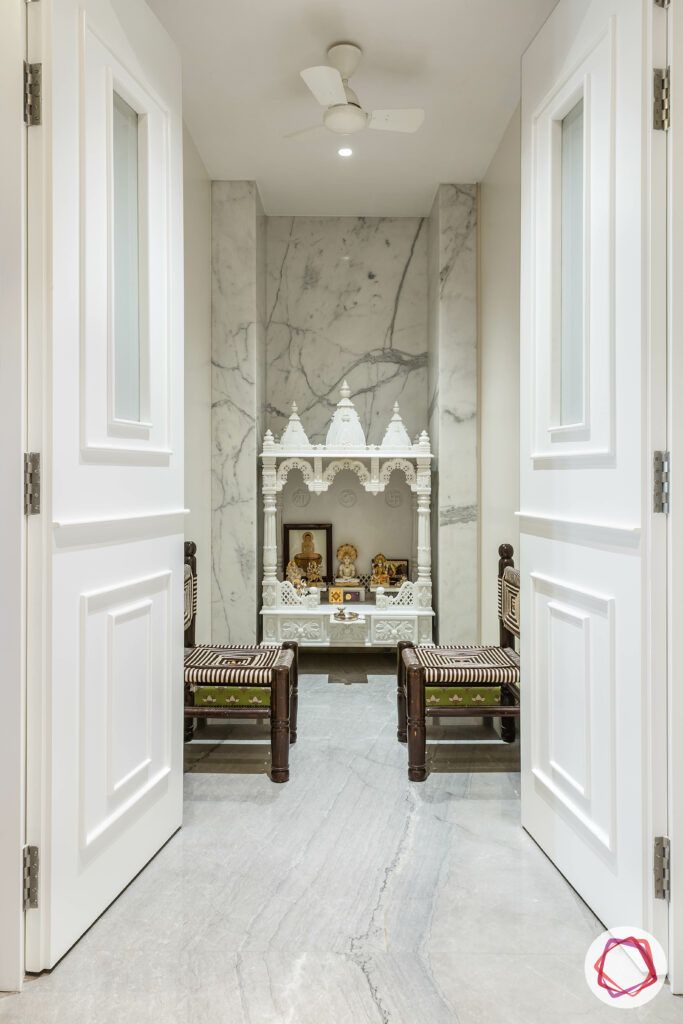 Pooja rooms must have comfortable seating for the amount of time spent in it. However, if an enclosed pooja room has limited space, low seating and small stools is the best way to go for a space efficient seating.
Pooja Mandir for Home Designs #5: Extra Storage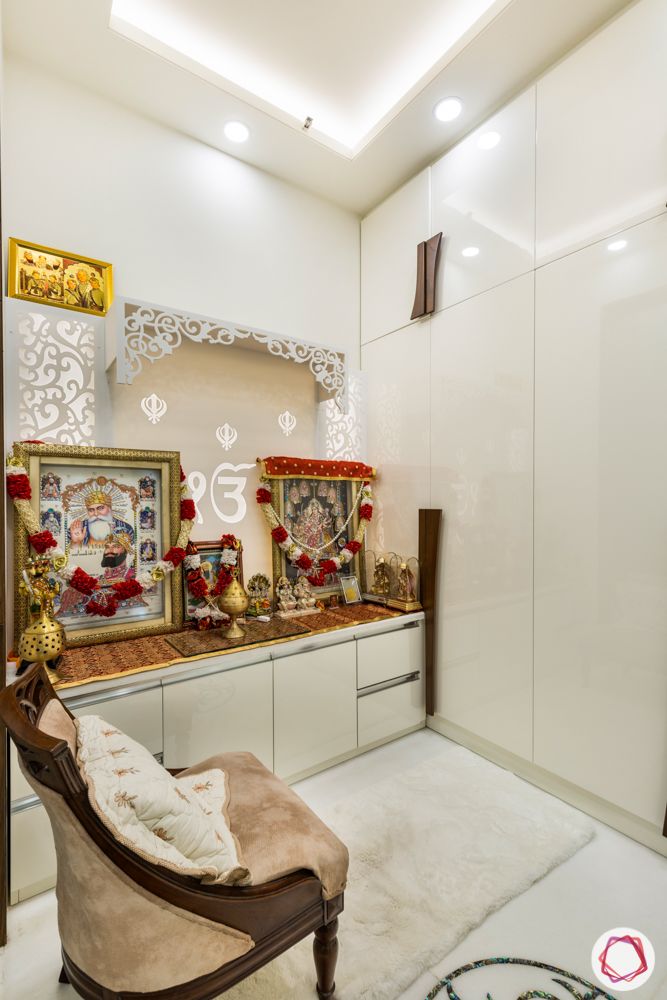 These designs include rooms that can maximise storage in your home. However, a pooja room can double up as a storage room with the correct design that does not coilster the compact room. Therefore, opt for white glossy cabinets to give the illusion of a bright and open space.
Moreover, these ideas are perfect for people who have a compact room in their home. Do not miss taking a look at these Mandir Designs for Living Rooms as well!
Send in your comments and suggestions.