The Livspace catalogue is full of delightful surprises for those who seek our services! This list is for those who want to make the most of smaller spaces in urban areas. You can't go wrong with space-saving furniture since they serve multiple purposes at the same time and make a perfect addition to cozy homes.
From pull out beds to tables that disappear seamlessly into the wall, these are some designs you want to get your hands on. Speak to a Livspace designer to fit in these designs into your home interiors!
Space Saving Furniture #1: Earl Sofa cum Wall Bed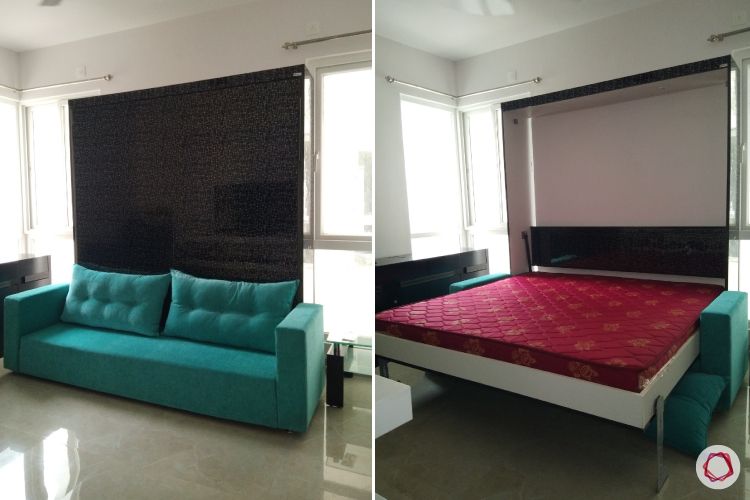 Overnight guests? Transform your living room into a bedroom in a jiffy! The Earl sofa can roll out a double bed, making it a great option for compact homes and studio apartments. Its streamlined body features contrasting metal legs that fold away when the bed is closed. The no-frills design allows it to easily slip into modern homes.
Space Saving Furniture #2: Elton Wall Bed with Table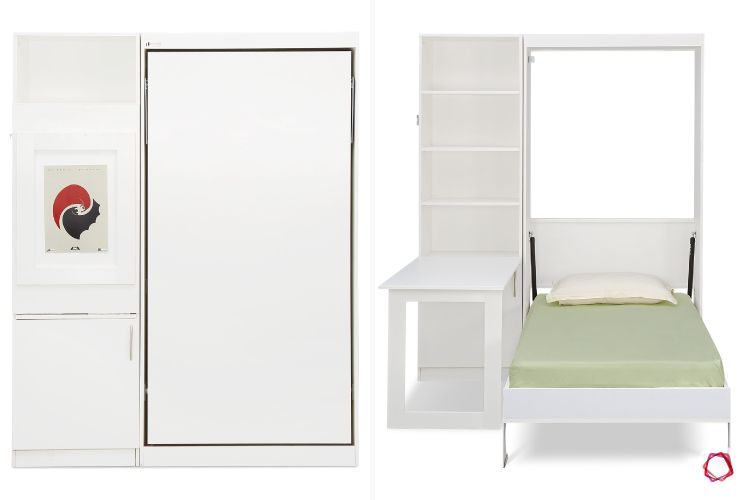 Functional and stylish, this foldable bed and table is a space-saving dream. Its simple form and clean lines are sure to make a statement in any bedroom. When not in use, tuck the bed and the desk into their cases to free up precious floor space. Turn any available wall space into an additional guest room!
Space Saving Furniture #3: Glenda Wall Table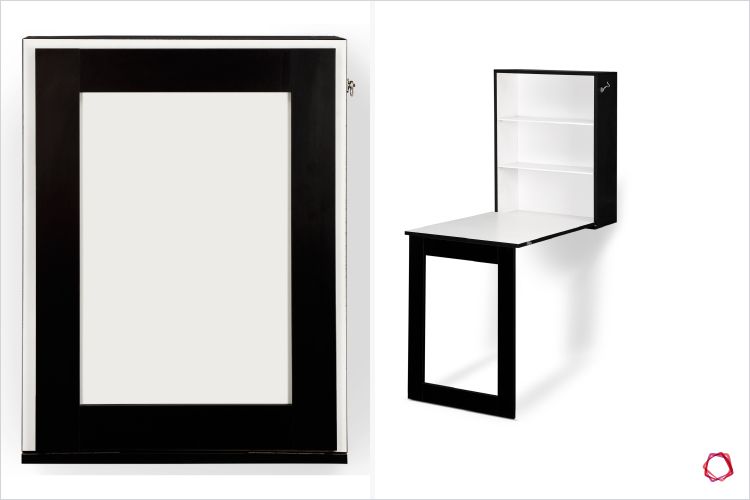 The versatile Glenda table is a multi-functional piece that could serve as a workstation, storage unit, bar unit, ironing table or even dining table! Its collapsible structure occupies minimal floor space and can be tucked away in any corner. Its sleek, streamlined form is an ideal fit for small, modern homes. Watch it change seamlessly from a workstation to a bar counter for party nights!
Space Saving Furniture #4: Elwyn Wall Bed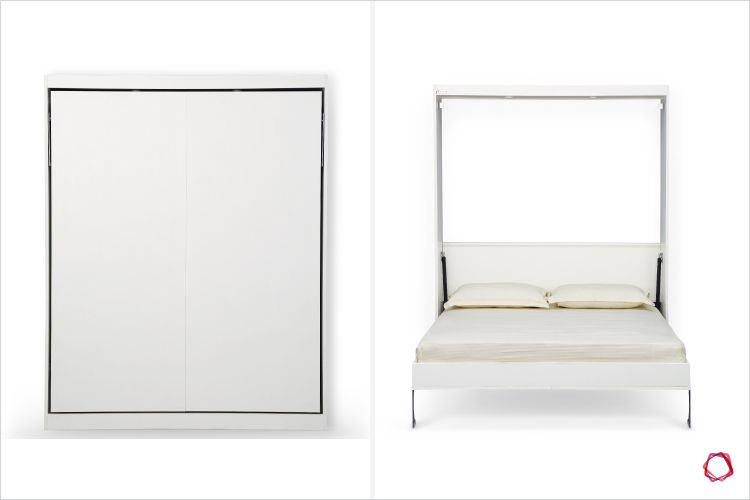 The Elwyn wall bed takes compact comfort up a notch with its flawless, symmetrical profile. Cleverly designed, this concealed bed comes with metal leg support and tucks away neatly when not in use. Since it occupies zero floor space, it's great for the guest bedroom that doubles up as a home office.
Space Saving Furniture #5: Ticora Coffee Table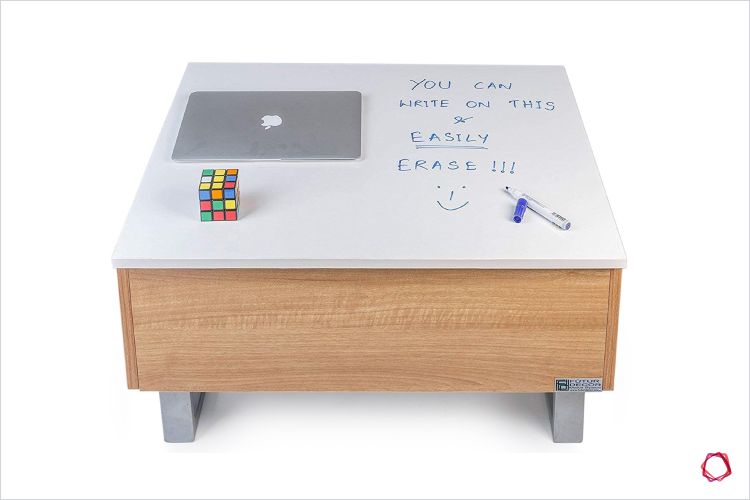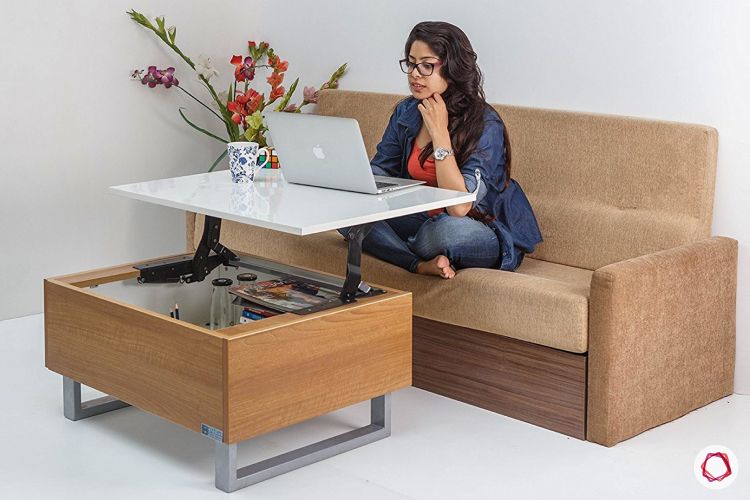 The Ticora coffee table makes a great conversation starter in every home. Its simple form doubles up as a workstation with an elevated table and a white marker board that's great for jotting ideas down. The modern design and functional sensibilities suit those who love innovative solutions. The elevated plank reveals plenty of storage for magazines, books and more. Who wouldn't want this multi-functional stunner for their home?
Love these space-saving furniture designs from our catalogue? You too can grab these simplistic solutions by engaging Livspace to handle your interior needs. Also, look at these top 5 furniture picks, too!