Think of your room's potential. It doesn't just have to be a place to sleep. It can be your dressing area, your study, your entertainment zone, your library and much more! Considering the space constraints most modern homes face, we've come up with designs that are uber chic and customised for your needs. Here are some fashionable and functional wardrobe design ideas to make your room look complete!
Wardrobe Design Ideas #1: Wardrobe With Dresser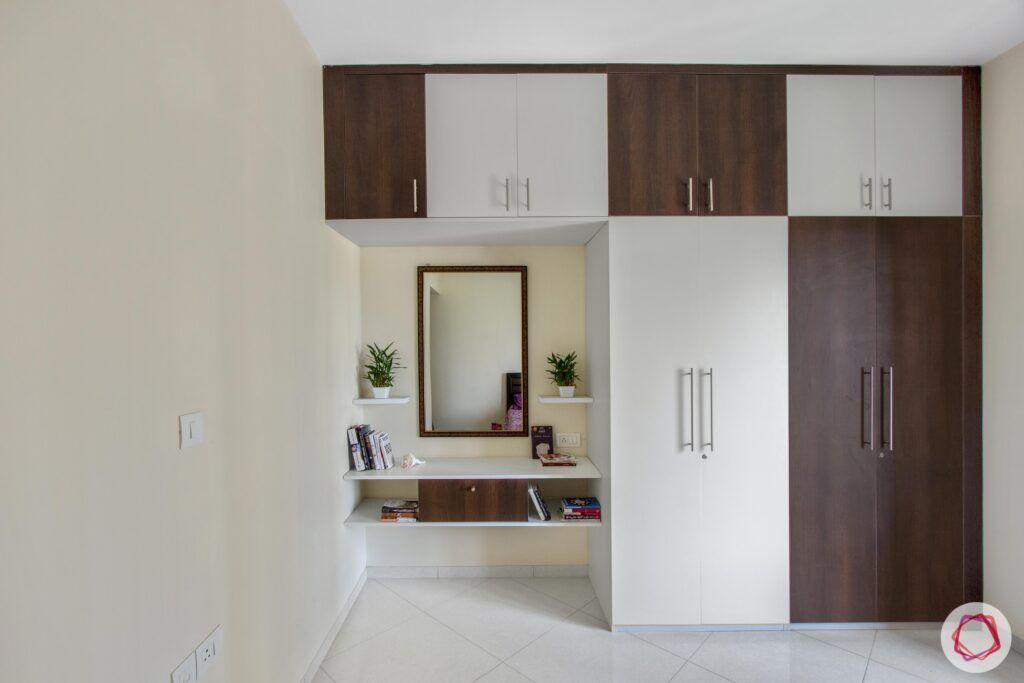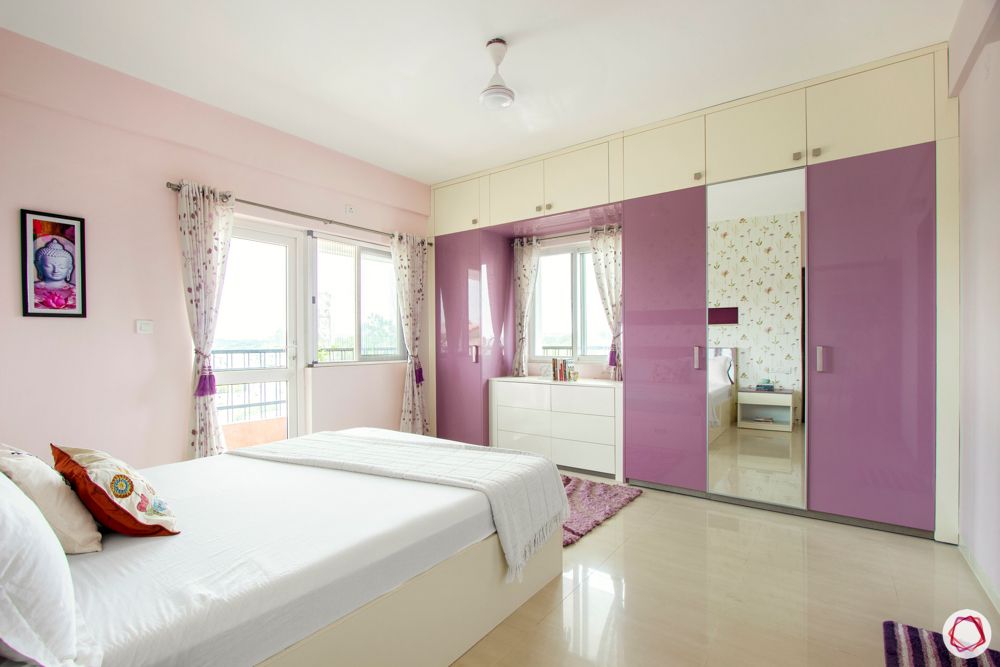 A vanity nook right next to the wardrobe makes dressing up a lot efficient. And if you are crushed for space, why not combine both? Several home owners love the idea of adding a dresser with a wardrobe. This is especially nifty if you want to dedicate one wall for all your storage needs. From elaborate to compact, you can have it customised to fit snugly into your space.
Wardrobe Design Ideas #2: Wardrobe With TV Unit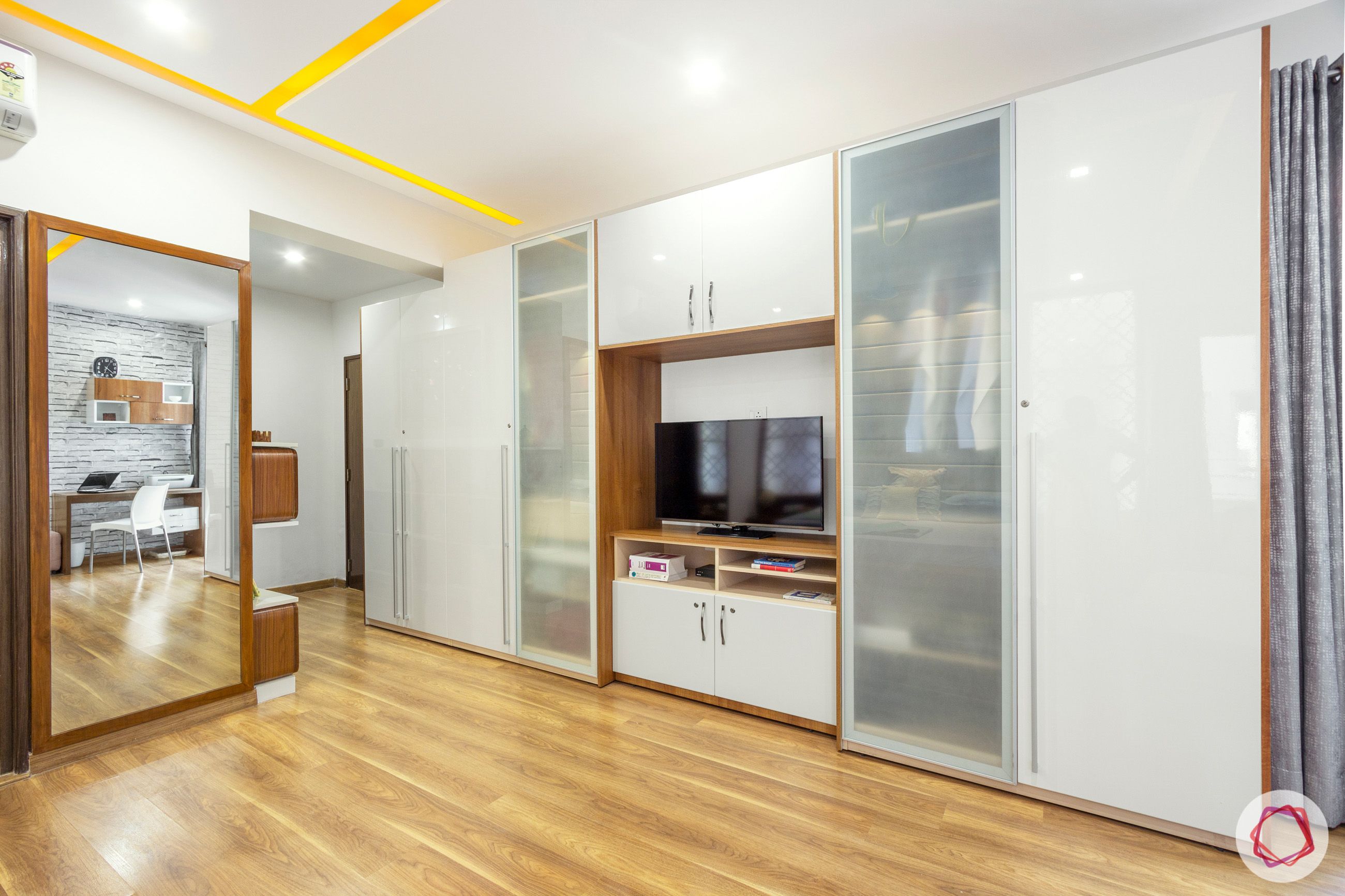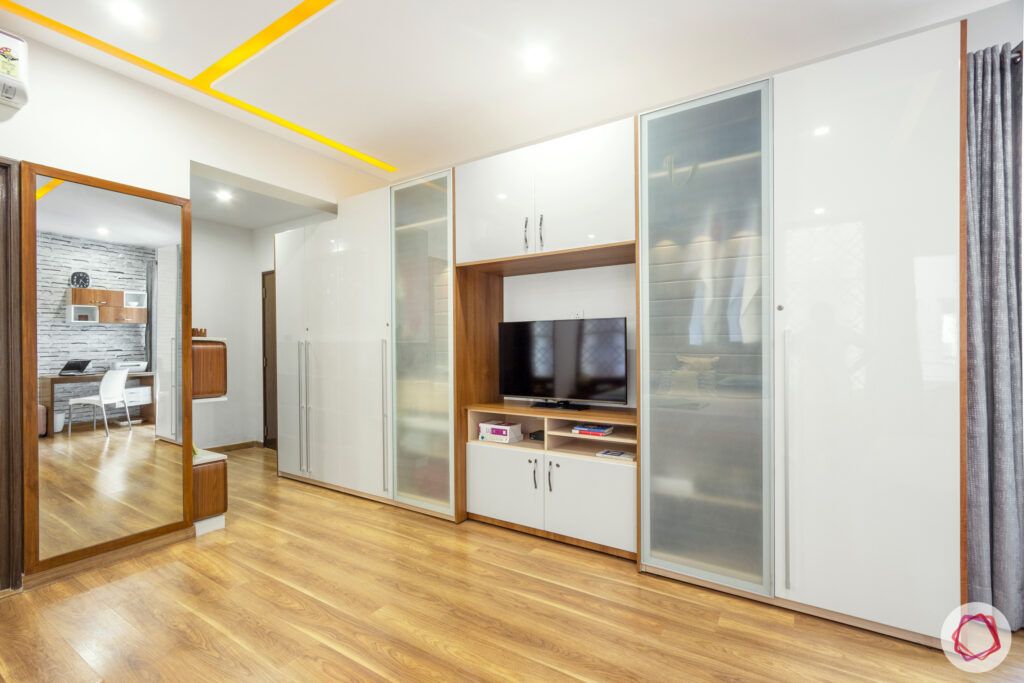 Do you want a TV in your bedroom? Preferably with a sleek unit to keep remotes, consoles and other essentials? Getting a TV unit and wardrobe would mean you need to sort out space for two different items. That won't be a problem with a wardrobe-cum-TV-unit. You could either mount the TV or have it stand in the middle of your wardrobe. Both ways are sure to give your room a clutter-free look!
Wardrobe Design Ideas #3: Wardrobe with Study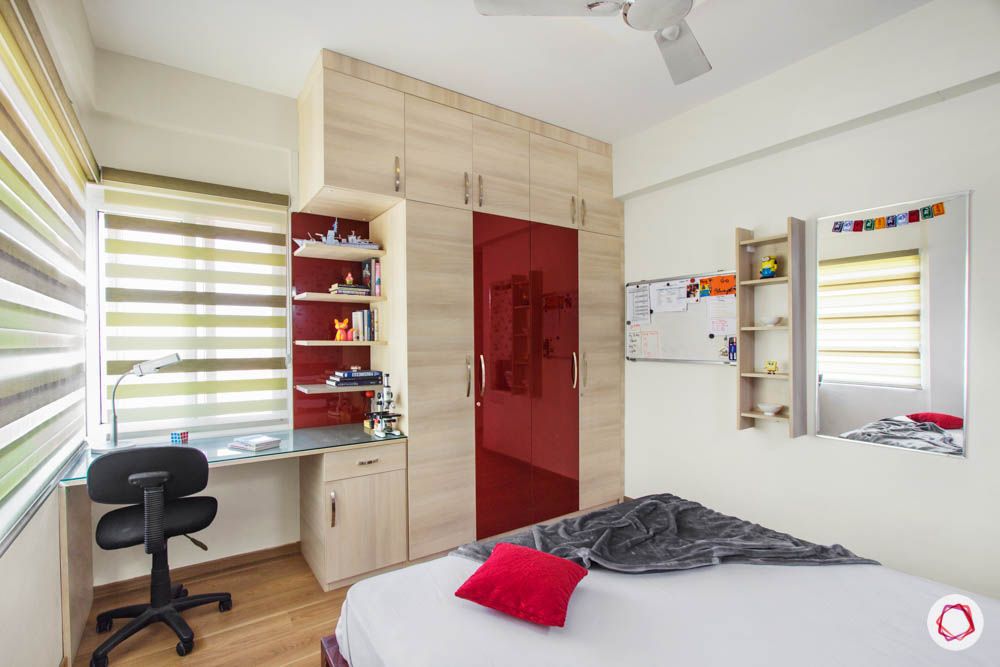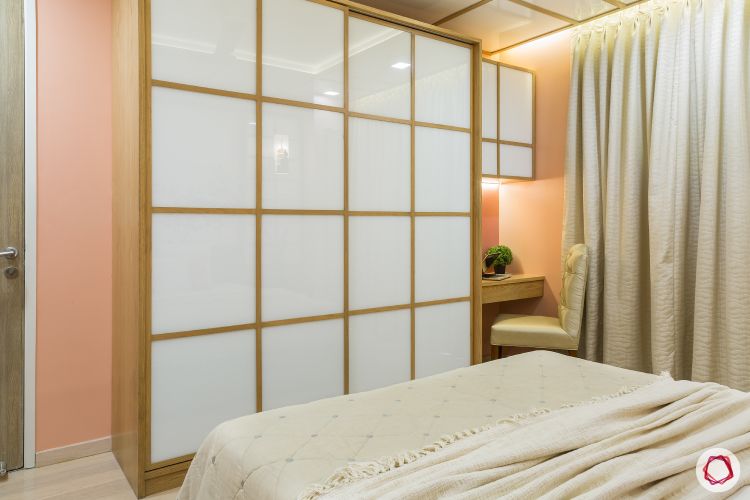 A kid's bedroom is never complete without a study table. And a study integrated with a wardrobe seems like the perfect solution if you are looking for optimum use of space. You could also add open shelves to stash books, stationery and other things.

Wardrobe Design Ideas #4: Attached Pooja Unit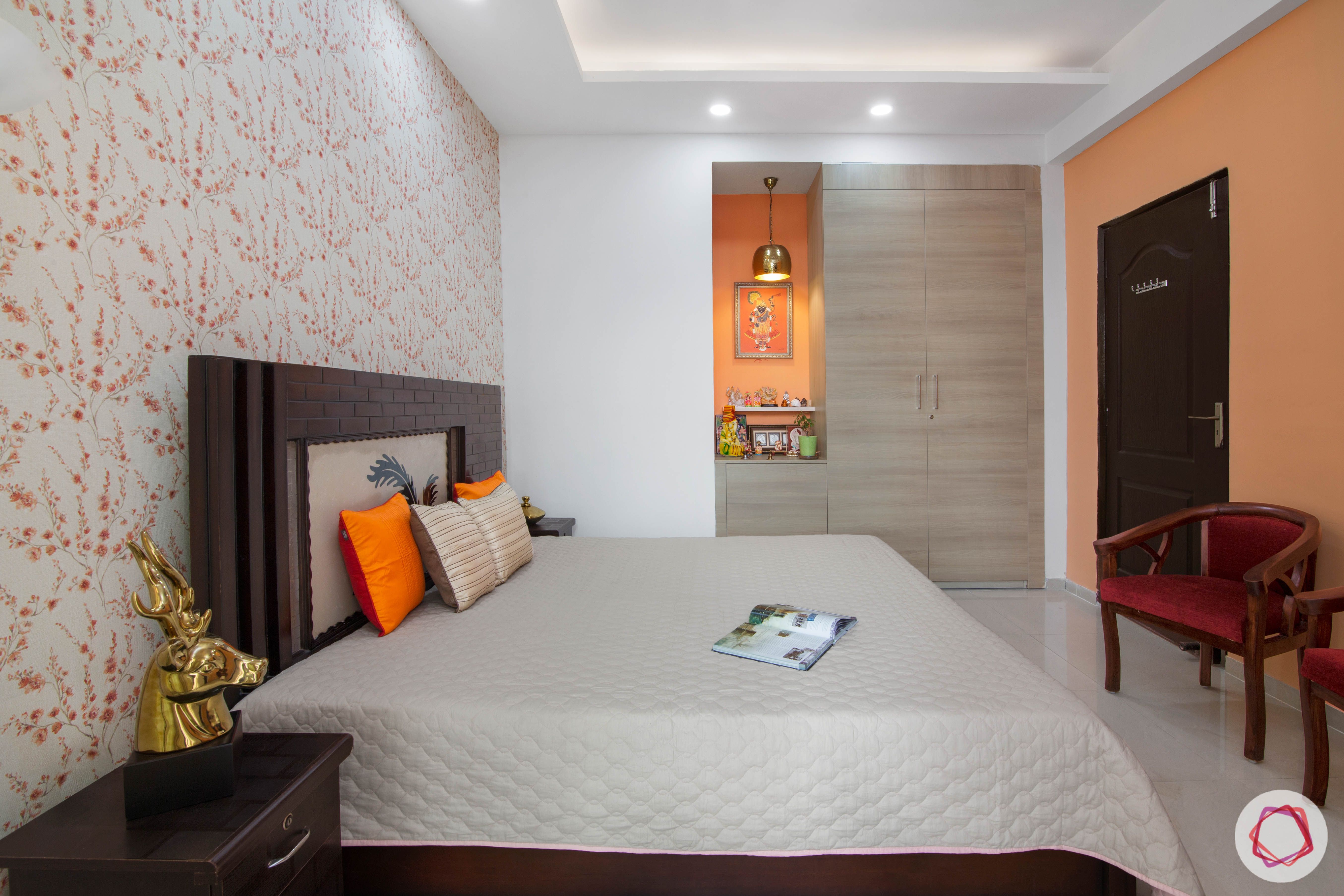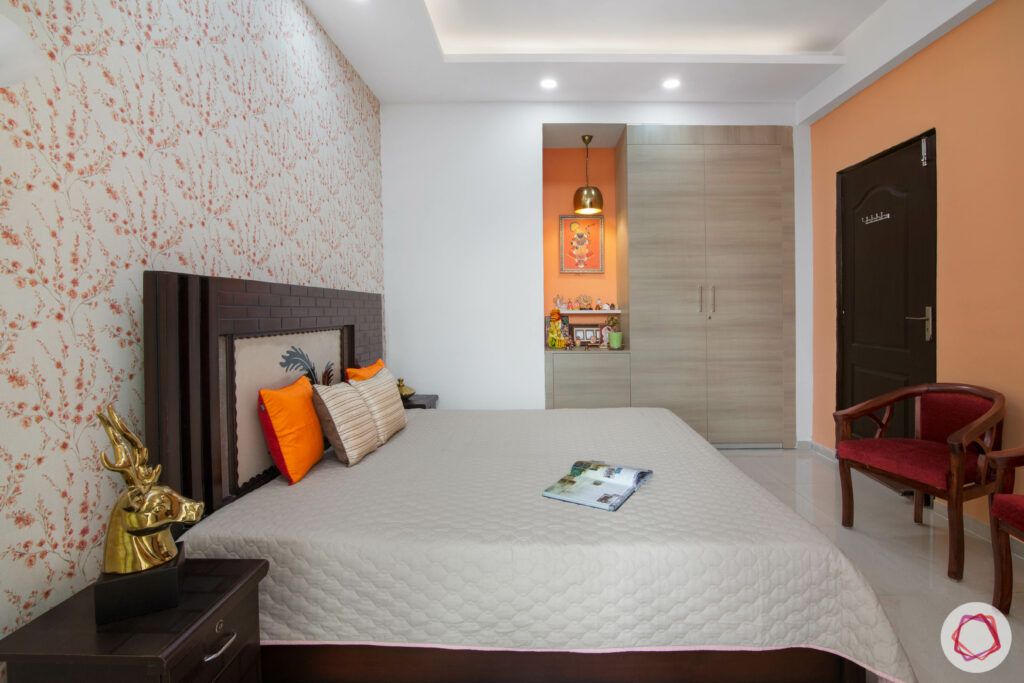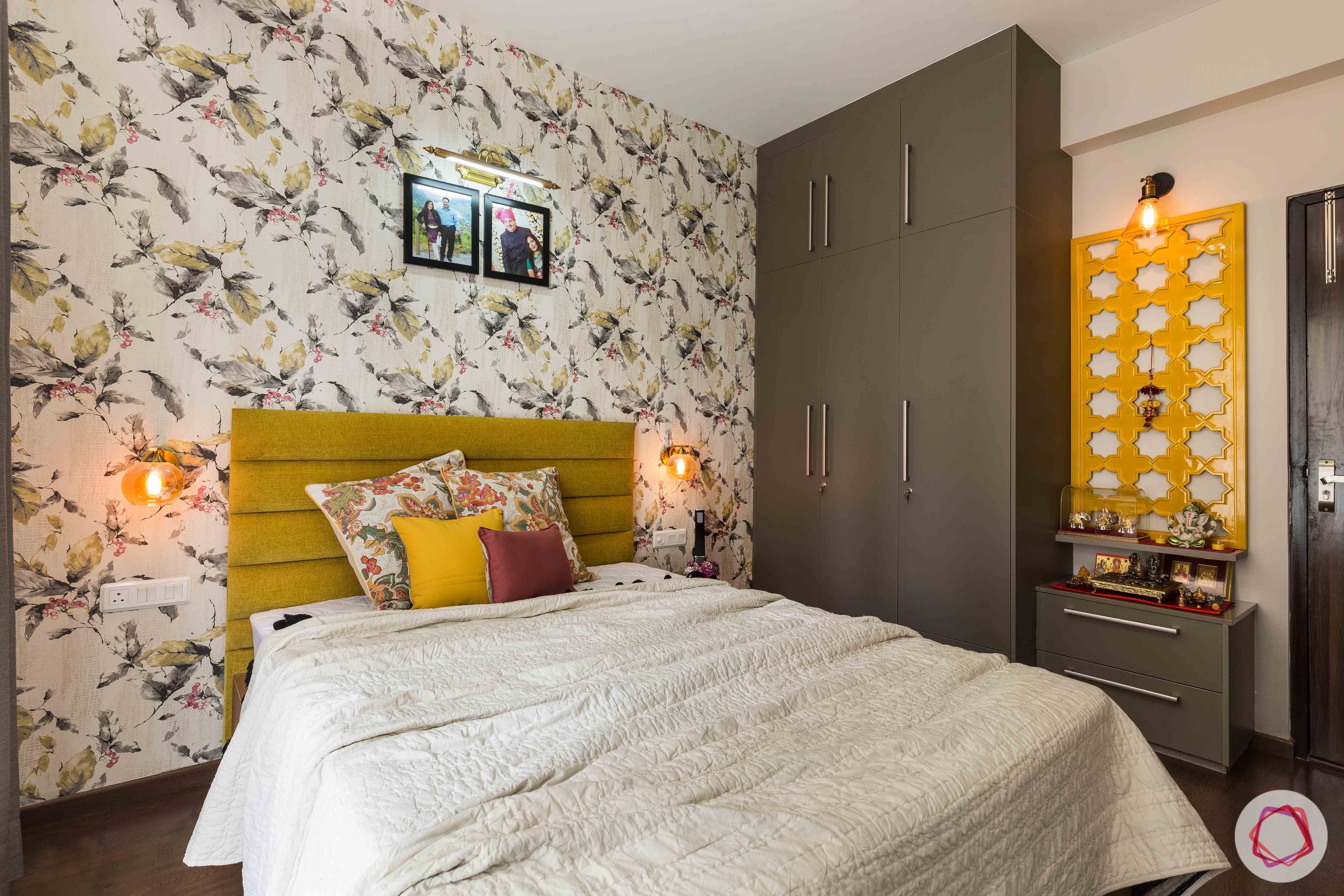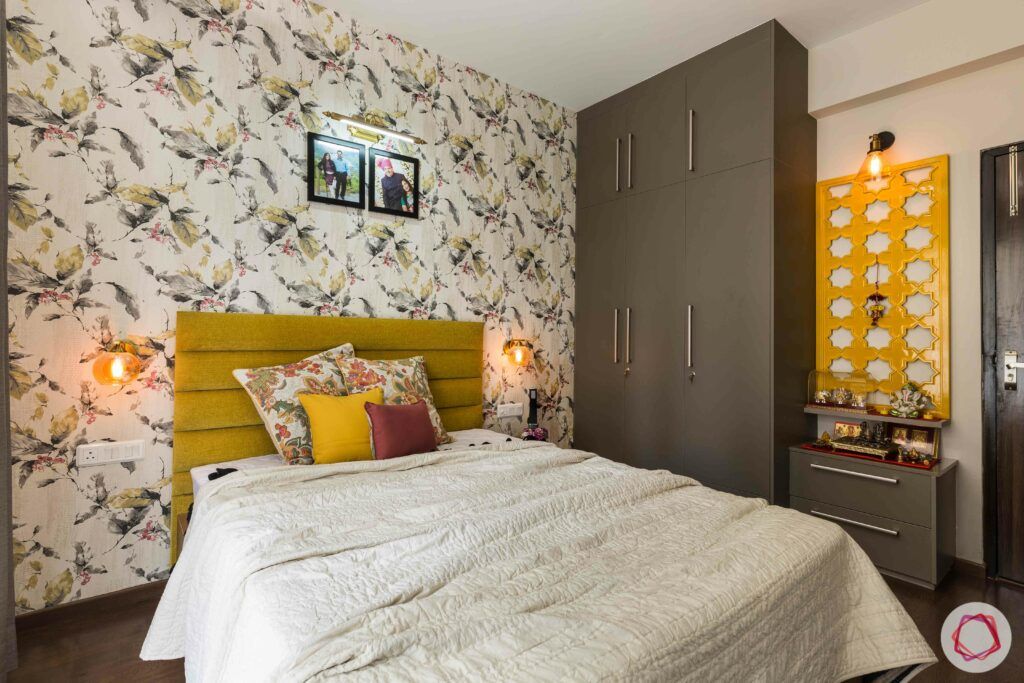 Wardrobes can be more than work and play. You could also choose to have a personal prayer nook built within the wardrobe. This way you can have a divine corner in your bedroom. Top things off by decorating the space with a painted or panelled backdrop to highlight the space.
Wardrobe Design Ideas #5: Display Shelves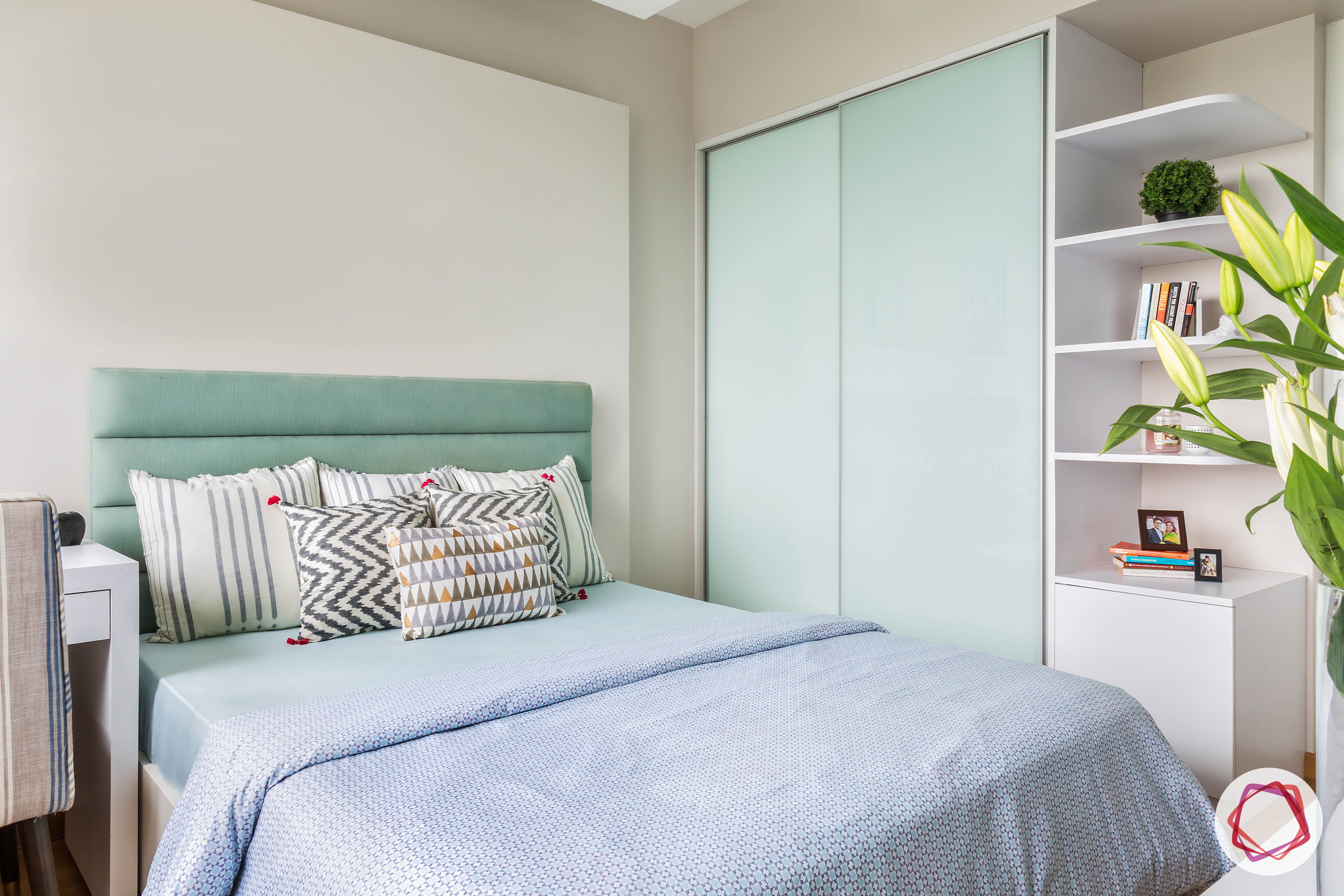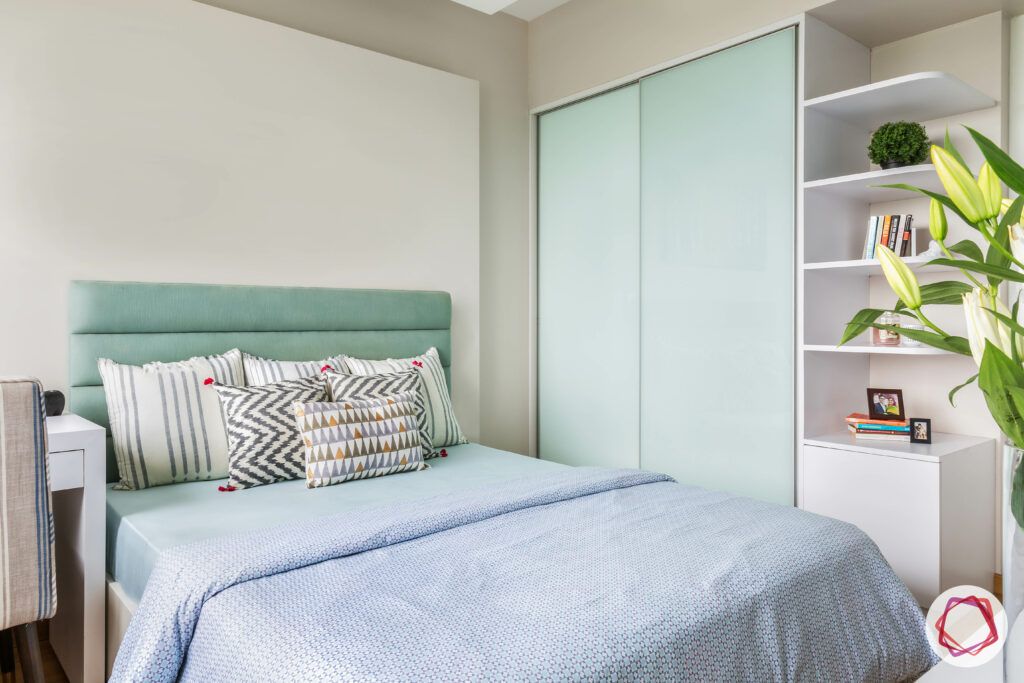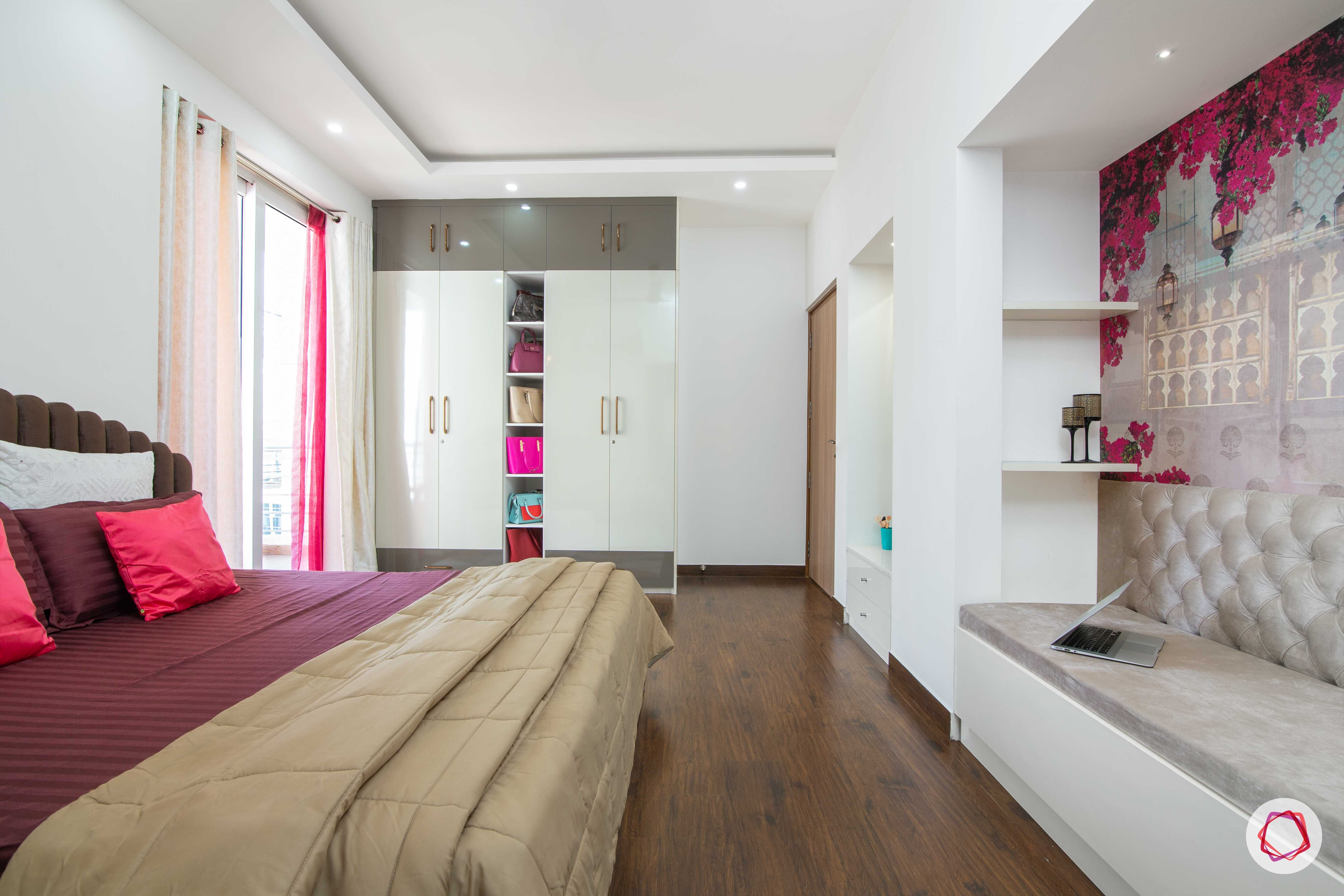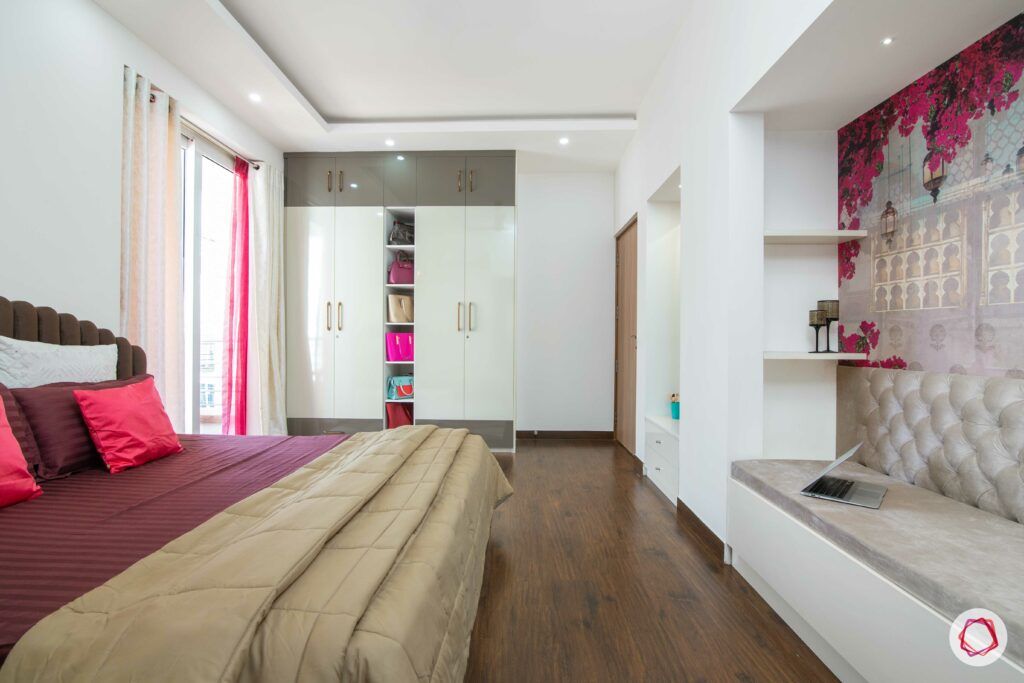 Whether it's books, artefacts or photographs, most of us have our favourites when it comes to displaying things. You can easily customise your wardrobe to fit in open shelves. You could either have these bang in the middle for symmetry or on the side for easy access. Go forth and put your best stuff forward!
Wardrobe Design Ideas #6: Wardrobe With a Bed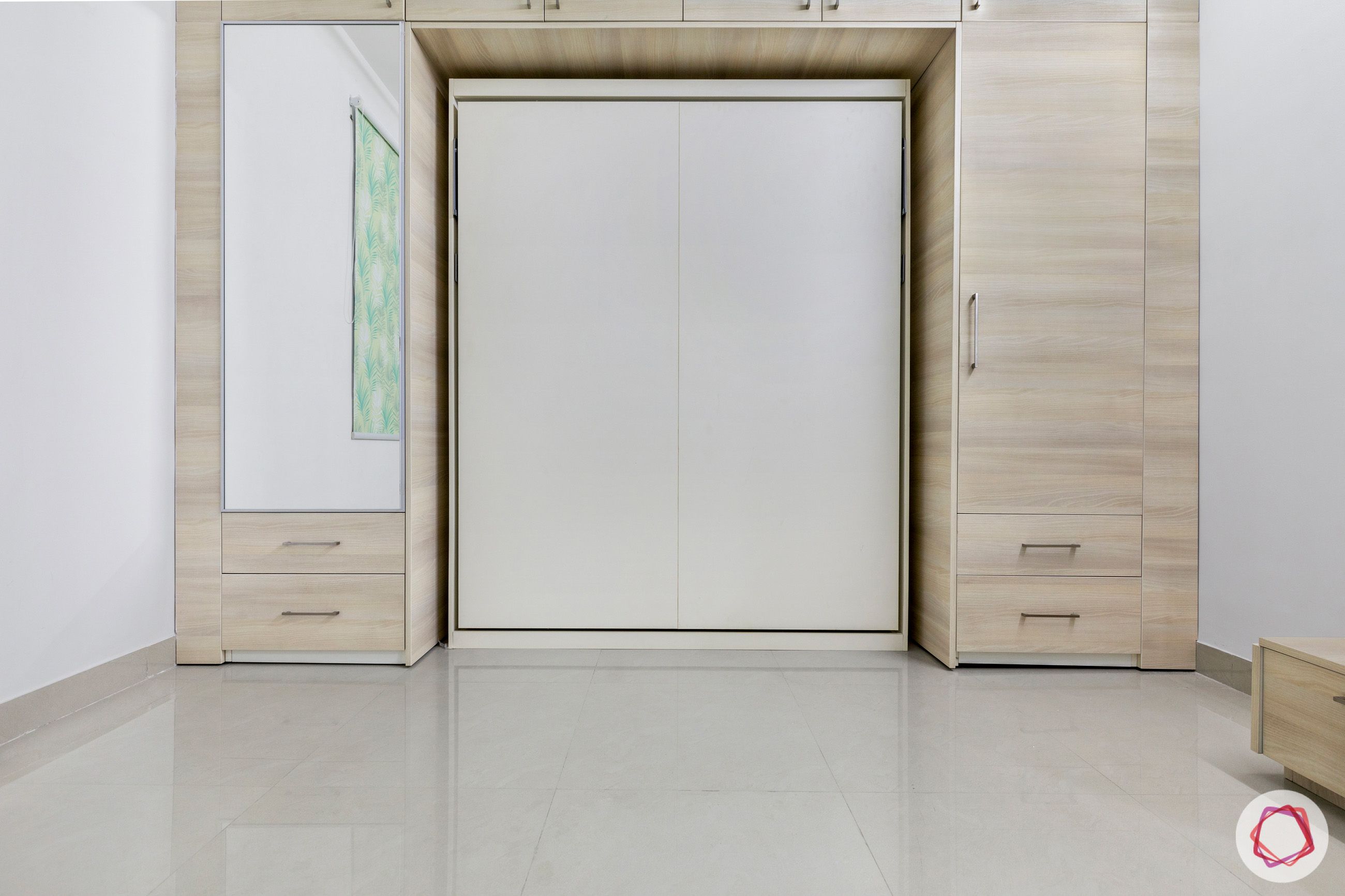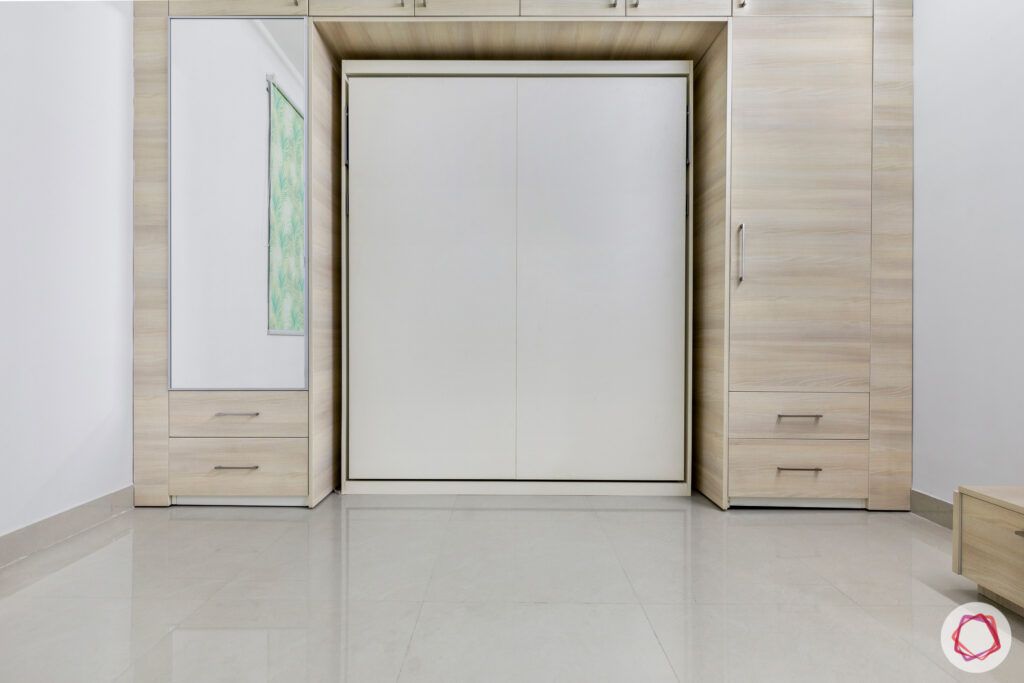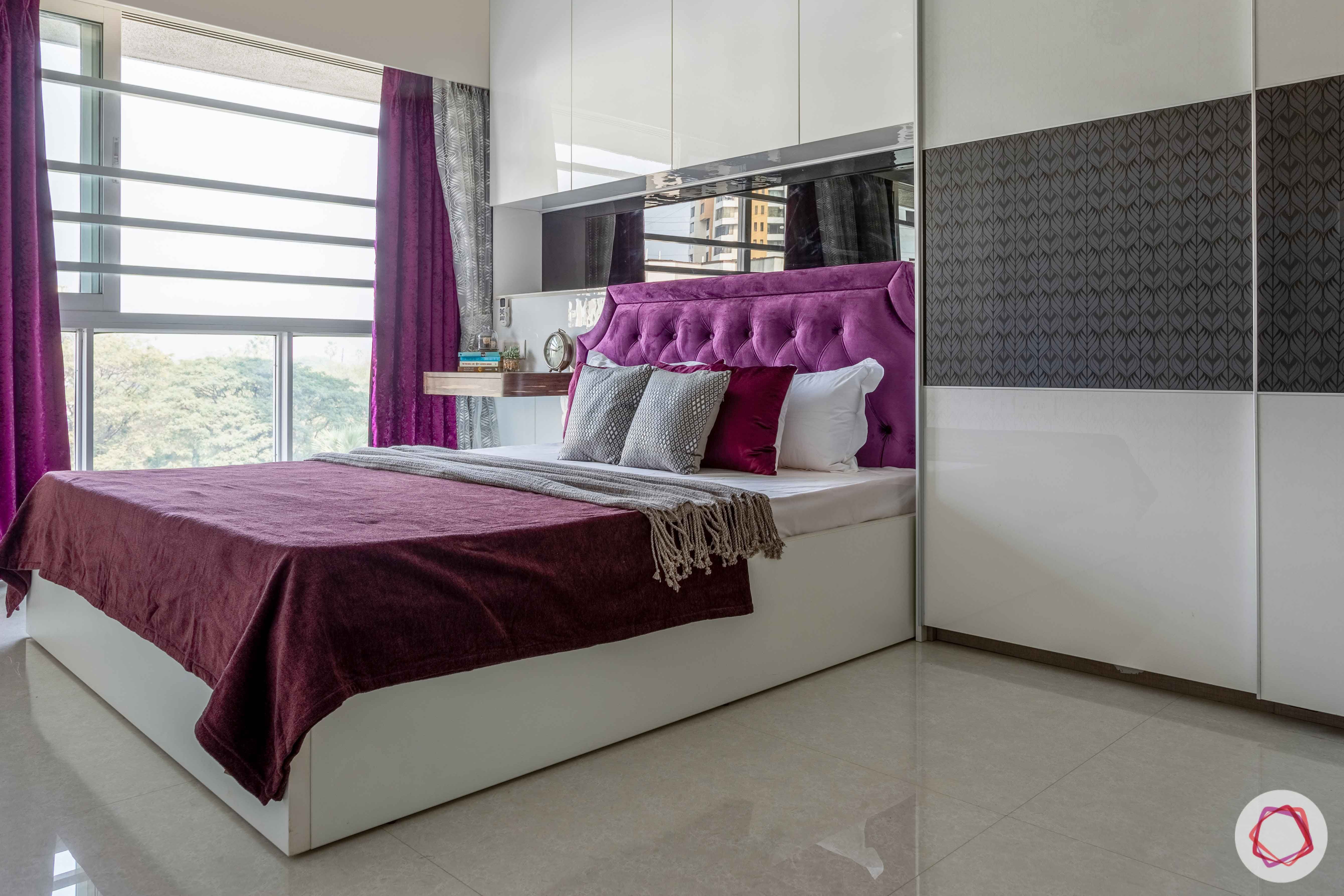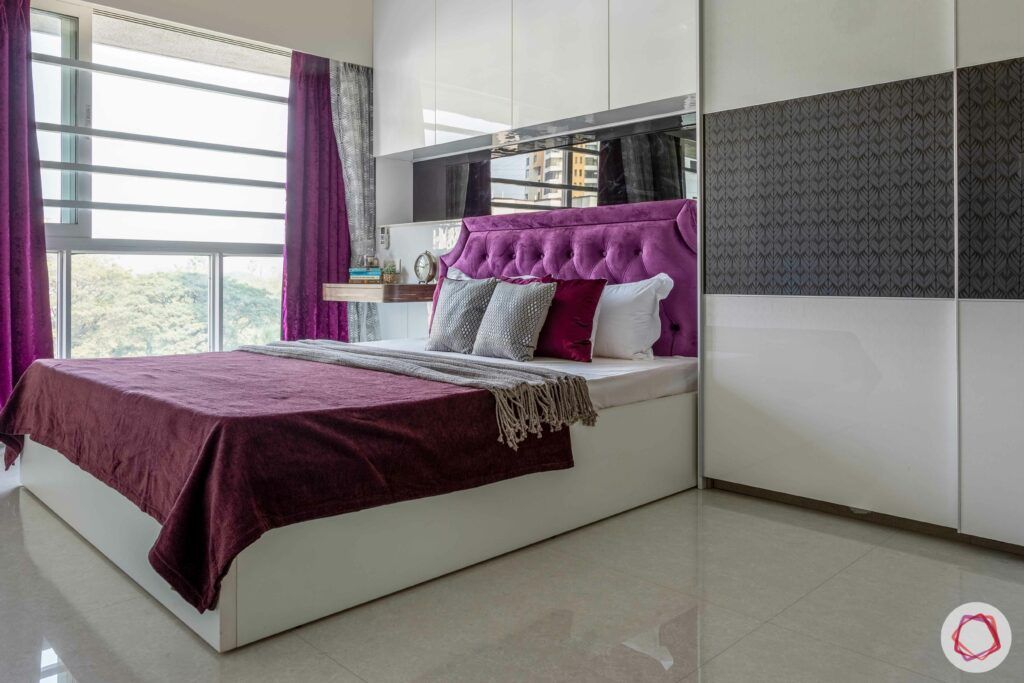 A favourite among compact homes is the bed and wardrobe combination. After all, this classic duo saves up on plenty of floor space. One way of doing it is having a foldable bed that can be pulled up or down from the wardrobe. Another way is to integrate a wardrobe with upholstered headboard and cabinets for additional storage. How do you make it even more functional you ask? Mount a sleek and thick ledge for a makeshit dresser.
Also, if you liked these wardrobe with TV unit and more, you might want to look at other custom-made wardrobe designs as well like How to Design a Woman's Wardrobe.
Check out wardrobe designs:
Send in your comments & suggestions.