Gone are the days when all that a ceiling could be was painted! Ceilings deserve so much more! The fifth wall, as they are often called, has increasingly become an important part of interior decor. Ceiling design ideas — whether false ceiling detailing or an intricate jali — can really change the look of a room from nay to yay. It's also an easy way to freshen up any space.
Read on to find out how ceilings offer superb opportunities for decoration and why they should not be ignored:
False Ceiling Ideas #1: Box-y Ceiling
Nothing adds charm and style to a room quite like coffered ceilings. The word coffer refers to a series of sunken panels – mostly square (or like boxes) – on a ceiling. The look can be achieved by installing a series of decorative beams in a pattern that would create a design on the ceiling. There is something so old-school and charming about this false ceiling idea, we love it!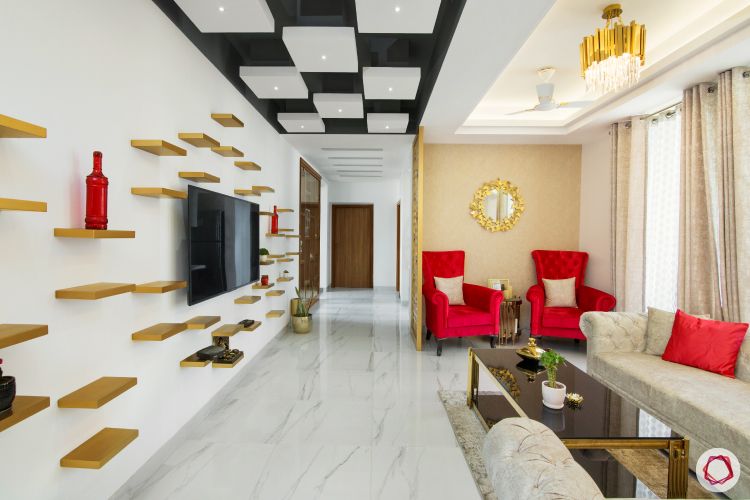 False Ceiling Ideas #2: Light ém up
Cove lights are such a rage today. So humble, yet so alluring. Place the lights in a pattern that complements the rest of the room and you could achieve a hotel-style ceiling design. Lights placed in straight lines can create a visually elongated feel. Our only advice is not to over do it! Don't go nuts and fill your ceilings with too many cove lights.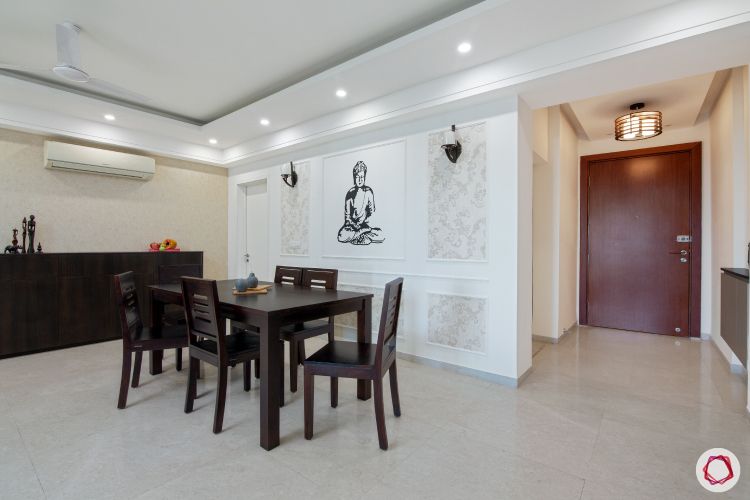 Recessed lighting has the unique ability to soften sharp lines and lend a cozy and romantic vibe to any space. The lights, which are typically LEDs, are incorporated in the recessed gaps of the false ceiling. Complete the look with a couple of mood lights to add more character to the space.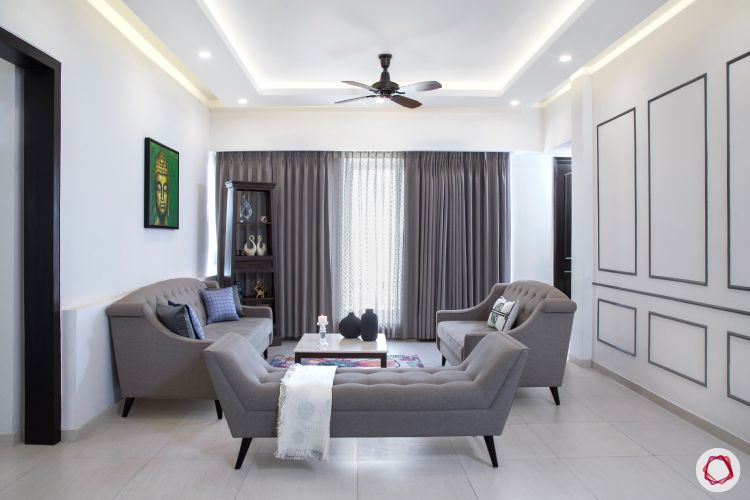 False Ceiling Ideas #3: Geometric Designs
This false ceiling idea ensures that your room has the right amount of edge and panache. Doesn't this feel right out of a Star Wars movie? We especially like the sword-like patterns.
Go bold and create some magic with geometry on the ceiling! For this ceiling design idea, you'll need to ask your designer to give you suspended panels and incorporate cove lights in the gaps.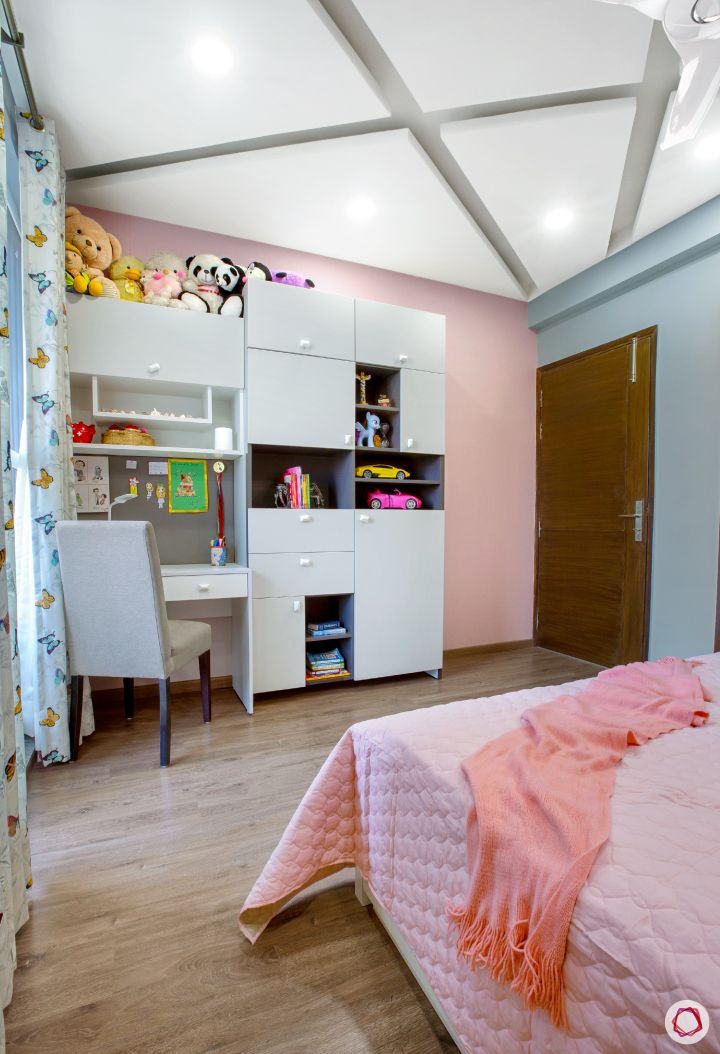 False Ceiling Ideas #4: Intricate Lattice
The quickest way to give an ethnic spin to any space is by installing an intricate jali or lattice. Now, we're all familiar with their use as dividers. But did you know they are great for demarcating spaces as a decorative element on the ceiling as well?
This idea works best in the living or the dining area. Insert mood lights either behind the lattice or in between the crevices and watch your guests complimenting you each time they visit.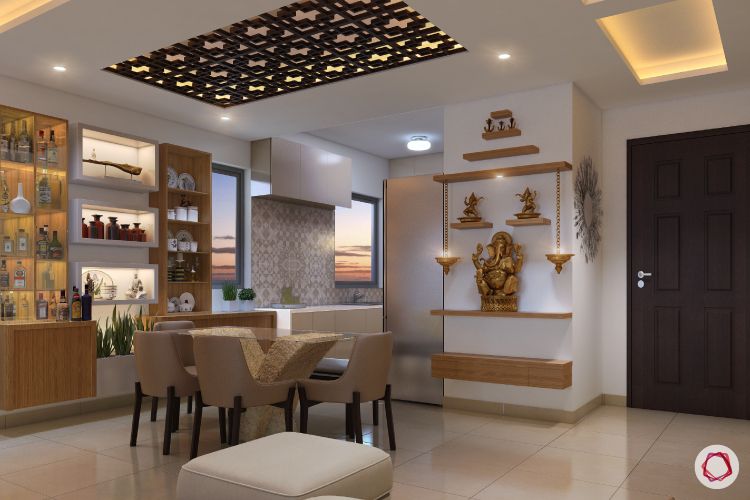 False Ceiling Ideas #5: Wooden Wonder
Wood can be a wonderful addition to the ceiling of any room. It allows the space to feel warm and cozy. Closely set wooden slats can be used to make a statement in a neutral room, while darker tones of wood can make for a modern update. Chandeliers hung in between these slats can help raise the wow quotient of the ceiling.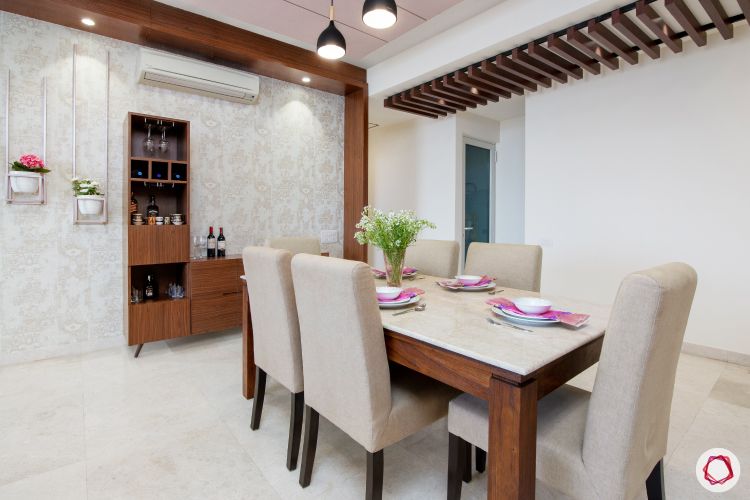 Wooden slats do not need to be closely set to make an impact – look at this edgy ceiling design idea. Create a false ceiling of sorts with this design trick!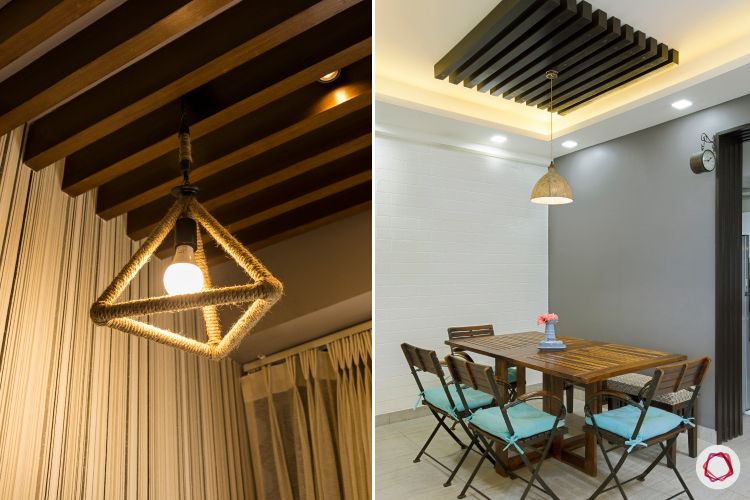 False Ceiling Ideas #6: Inverted Cove
If the regular false ceiling isn't your cup of tea then opt for this trendy inverted cove-style alternative. It gives the illusion of a low-height ceiling and allows you to play around with lights around it.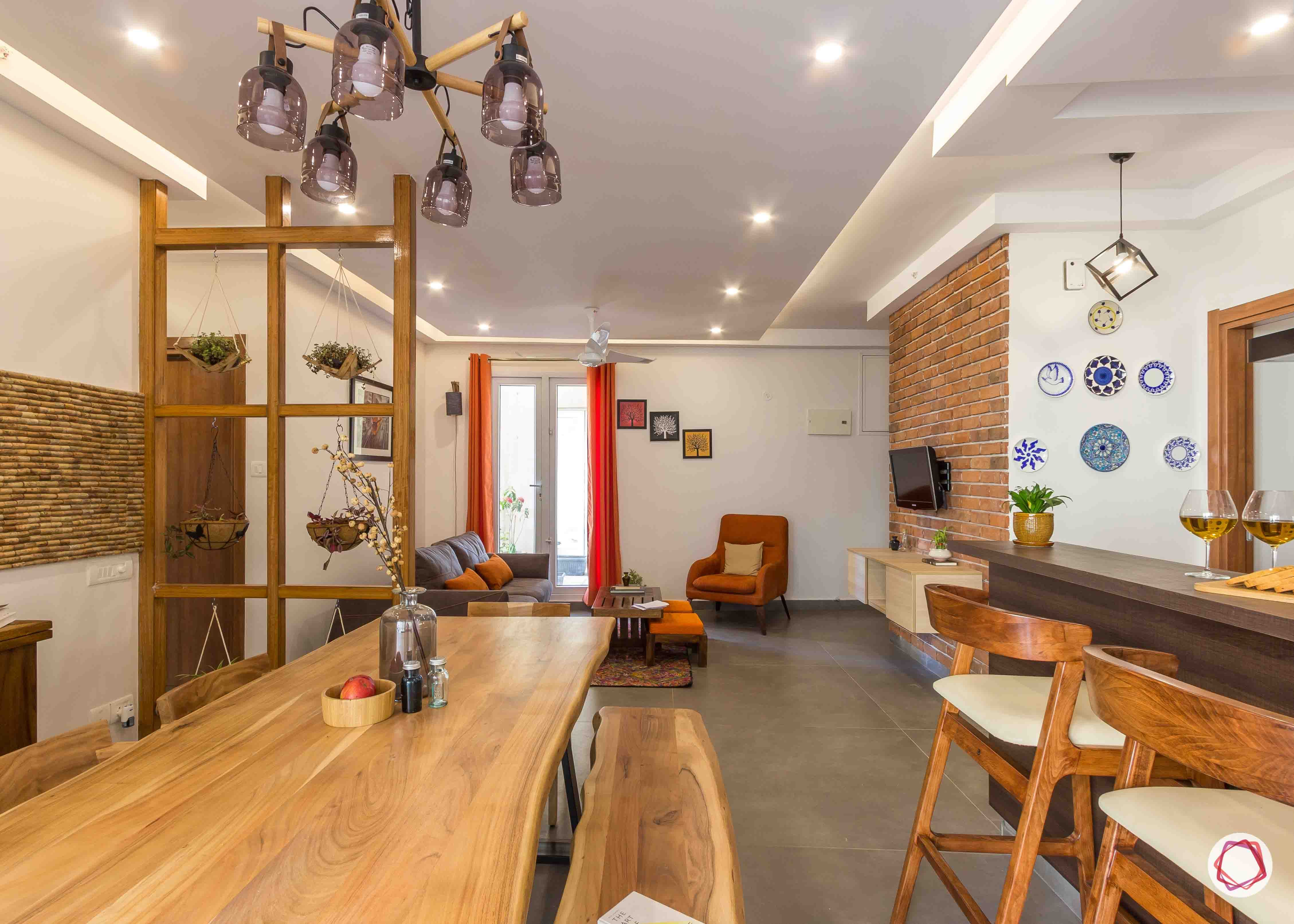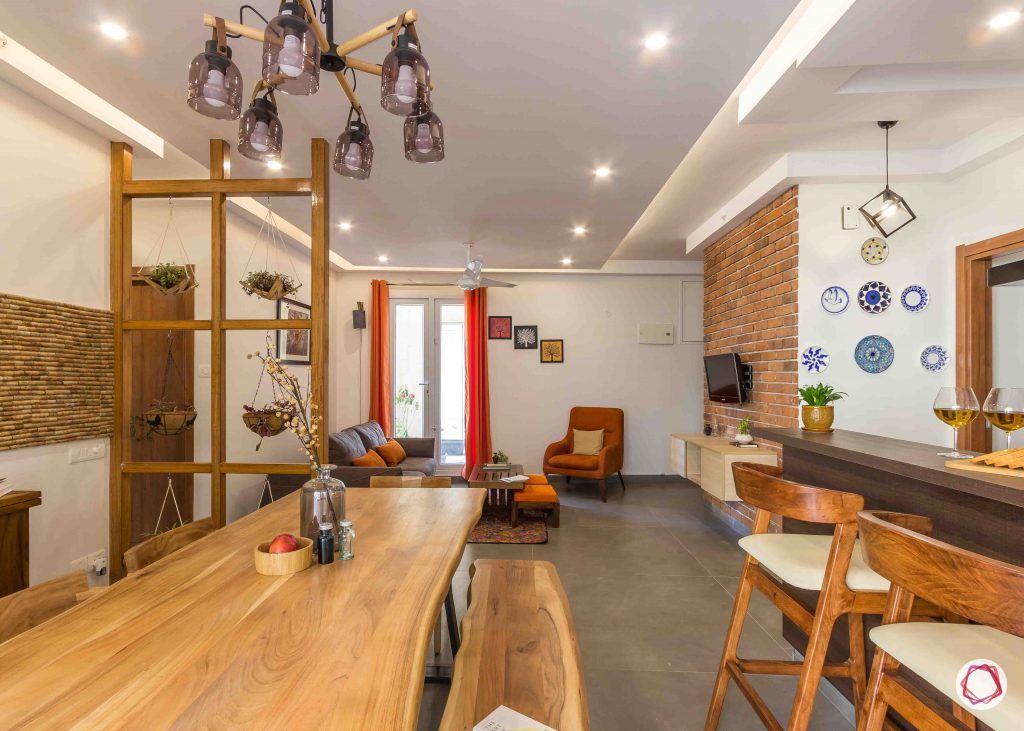 These are just a few of the many ideas that you can use to decorate that fifth wall in your room. Whatever you do, make sure you do not overlook this often-ignored wall that can make or break you interiors sometimes.
Do not miss out on these Statement Ceiling Designs!
Send in your comments and suggestions.